Project: Canaletto – City Road Basin Tower
Designed by UNStudio
Location: London, United Kingdom
Website: www.unstudio.com
This residential 30-storey tower named Canaletto, comes from well-known Dutch architecture firm UNStudio. Tower will be situated in trendiest and most creative districts City Road Basin, London. View more of the Canaletto Tower after the jump: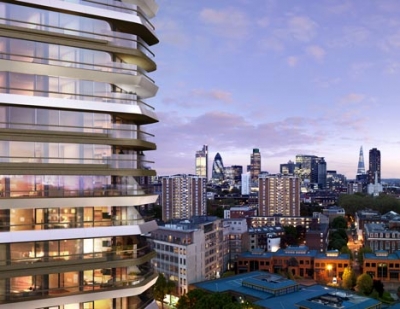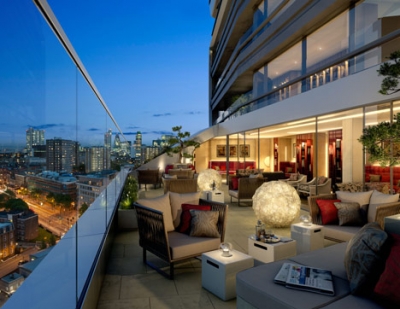 From the Architects:
Orion City Road Trustee Ltd, the vehicle set up by Orion Capital Managers for the redevelopment of 257 City Road, has secured a Resolution to Grant Planning Permission from Islington Council for a 30-storey residential tower designed by UNStudio. The decision recent decision ensures redevelopment of this significant City Road Basin site will begin this year.

The project will comprise a 30-story tower with one and two-bedroom apartments and a selection of luxurious penthouses. Offering relaxed waterside living, the tower will also include a restaurant, swimming pool, health club, media room and 78 parking spaces.

Ben van Berkel: "The detailing and contrasting materials on the façade and the balconies of the City Road Tower play a key role in the identity of the building and are, in fact, borrowed from furniture design. This is an approach which we more typically apply to designs for smaller private houses. However, following extensive research into the potential for extending durability and maintenance we were able to create unexpected material variations on a larger scale."

The project lies halfway between the City of London and Angel, Islington and is close to the restaurants, cinemas and retail attractions of Islington while also being in walking distance of Bank.

Publication material from UNStudio's design for 257 City Road will be available later this year.
Source Dezeen. *