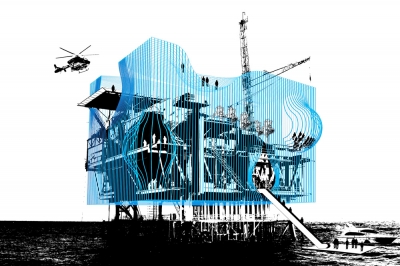 Project: Heaven's Gate – Platform Prison
Designed by Michael Labory & Bertrand Schippan Architects
Location: Pacific Ocean
Website: www.mlbsarchitects.com
Heaven's Gate project designed by Michael Labory & Bertrand Schippan Architects for the New Ocean Platform Prison Competition – [PACIFIC 06] by [AC-CA], is a unique proposal for a prison solution exploring a variety of living conditions for inmates.
Discover more of their proposal design after the jump:
From the Architects:
WHAT IF HEAVEN'S GATE WAS JUST BEHIND THE BARS ?
Can architects have the same moral as doctors ? Whoever the architect deals with, does his duty remain in expressing the best of his skills, even for people banished from our society ? Can he design the most enjoyable spaces possible for prisoners ? Spaces where they can express themselves, without harming other individuals.
Since architecture has the power to influence our ways of life, shouldn't we use it to the benefit of difficult behaviors ? Can architecture participate in improving the reintegration of kept away people by learning them how to appreciate the space they live in ?
To achieve this goal, the space itself needs to be well thought from the beginning. Not for prisoners, but for people that will reintegrate our society.
Architecture is not arrogant saying that it can change life, starting by our behavior!