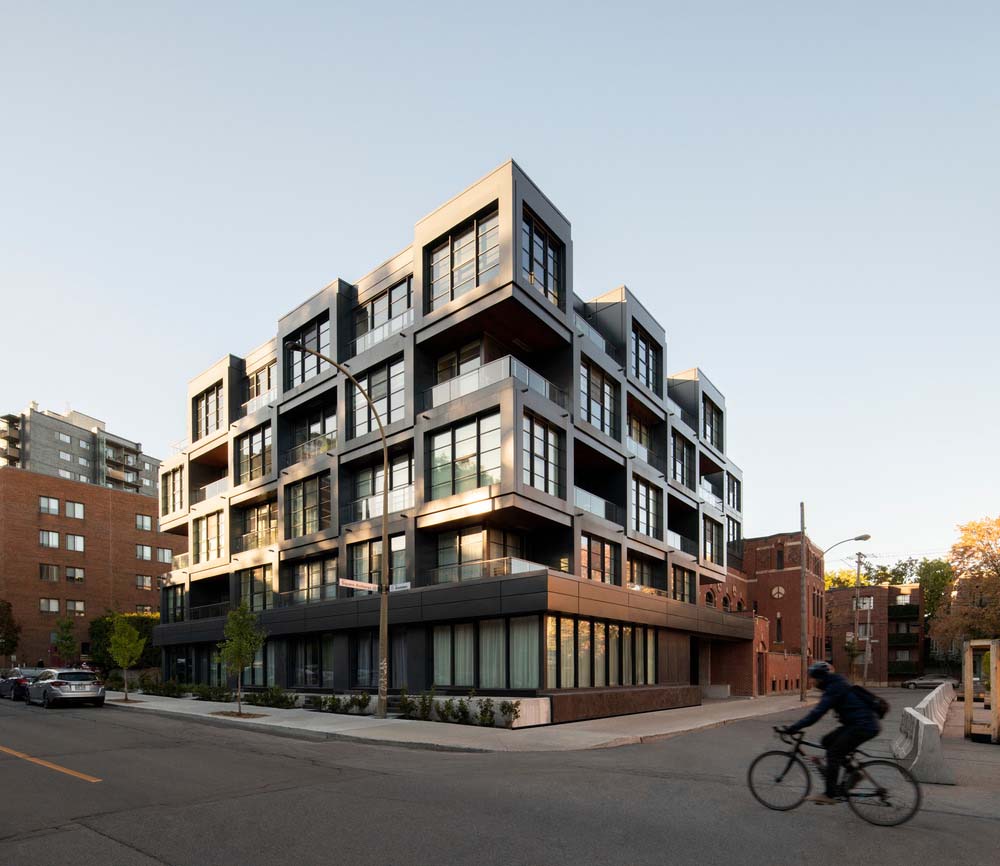 A transformative residential project, Carré des Arts, is set to redefine Montreal's urban landscape, uniting heritage with modernity. Spearheaded by Sid Lee Architecture in collaboration with ADHOC Architectes, this 46-unit residential rental project emerges from the repurposing of the historic All Nations Church in Ville-Marie.
Urban Dynamism
Nestled in the heart of the Centre-South Montreal borough, Carré des Arts faces the northern entrance of the Saint-Jacques Market. This ambitious project spans the block of Sherbrooke East, Wolfe, and Atateken streets, posing a unique challenge of integrating high-density housing into a complex urban context overlooking three distinct streets. The project's distinctive visual signature is a direct response to the surrounding public space, reframing the former place of worship within the evolving urban fabric. Public consultations and upstream reflections ensured social acceptance by local residents and organizations, solidifying its place in the community.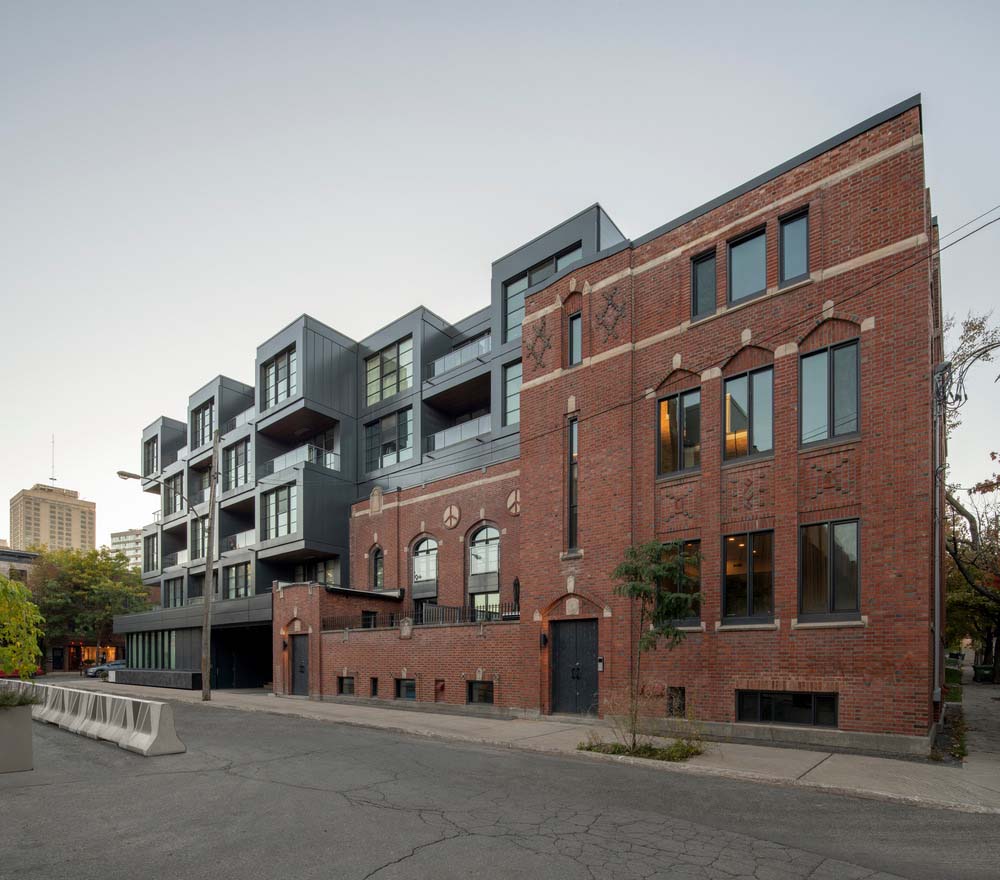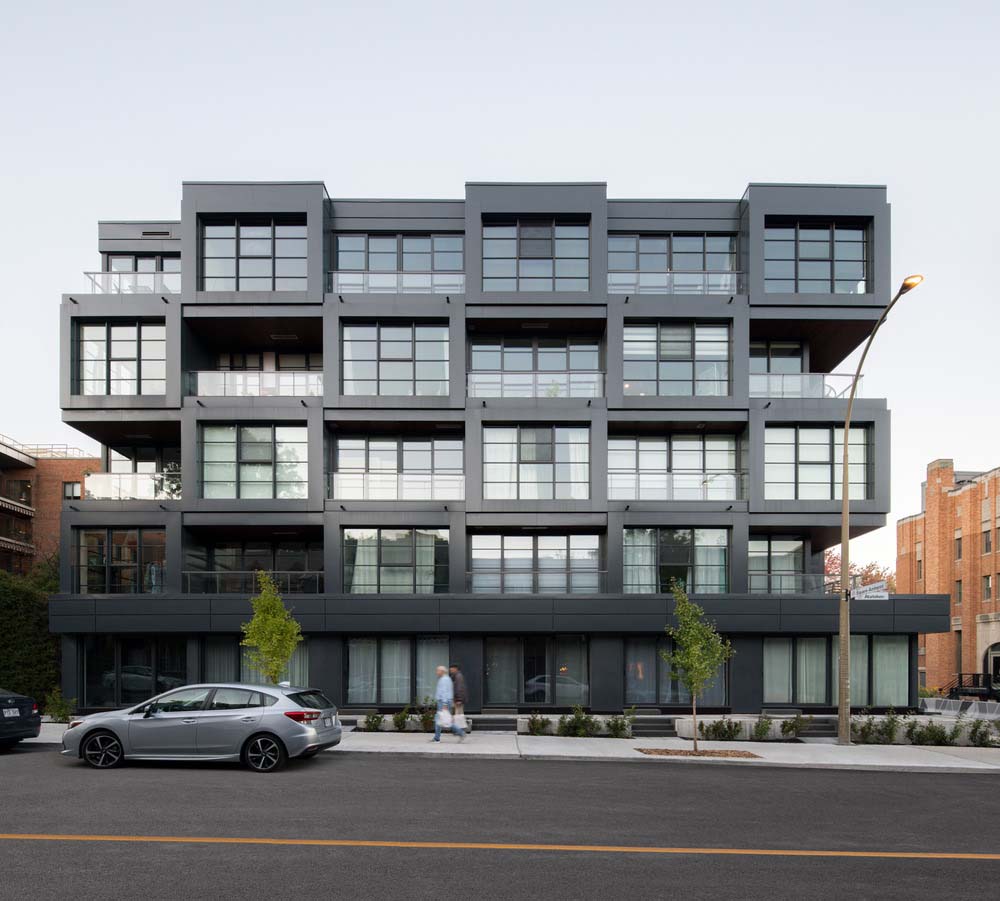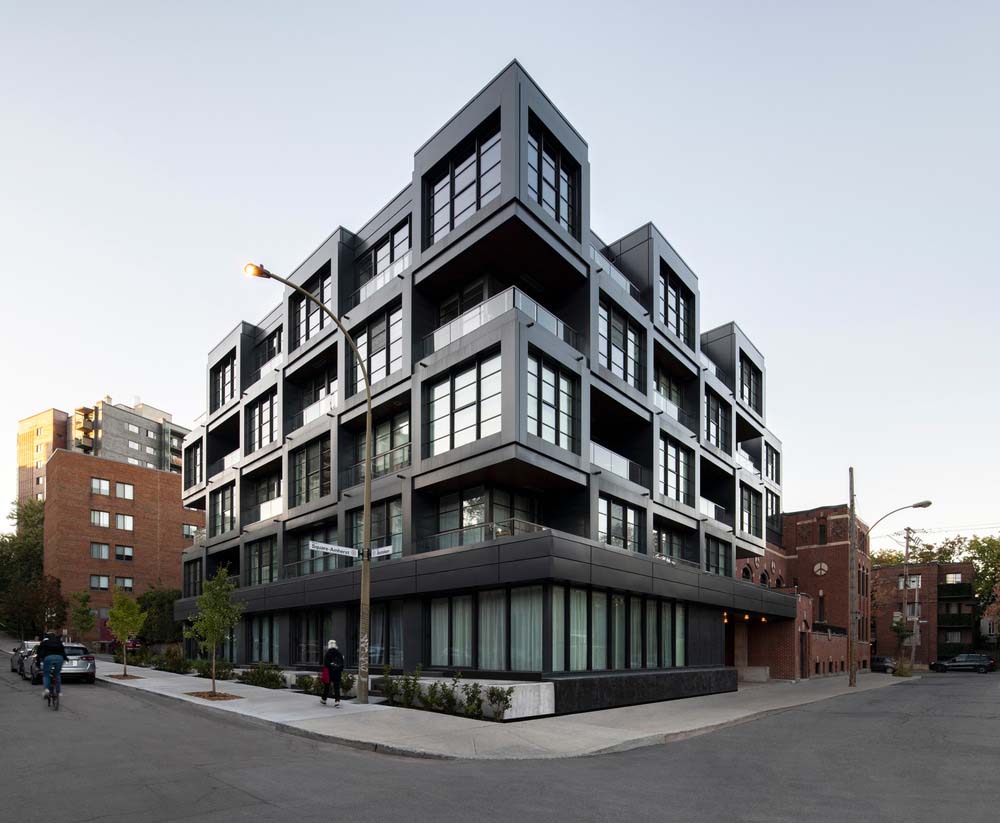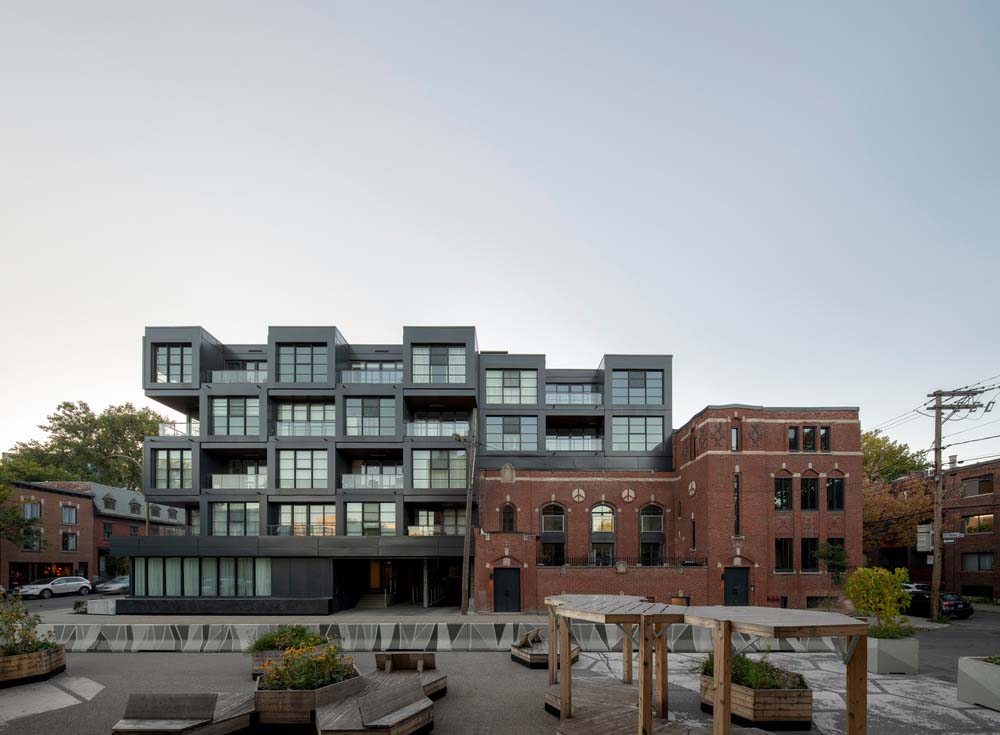 Preserving Heritage
Preservation of the former church's architectural and socio-cultural legacy is at the core of Sid Lee Architecture's vision for Carré des Arts. The meticulous conversion effort aimed not only to safeguard the existing building but also to accentuate its unique features, honoring the cultural heritage of the site. Ornamental brick treatments, peace symbols on the façade, and the imposing door have been meticulously preserved, adding authenticity and aesthetic depth to the project.
New Dimensions
The juxtaposition of the old church and the new residential volume is a study in architectural innovation. The new volume, characterized by vibrant geometry, interlocks with the heritage building like a series of delicately stacked blocks. The checkerboard building, composed of cubes in a grid pattern, introduces a human scale to the composition, creating a captivating interplay of form and function. The result is a harmonious encounter between the morphologies of the past and present, an architectural dialogue that is both surprising and enchanting.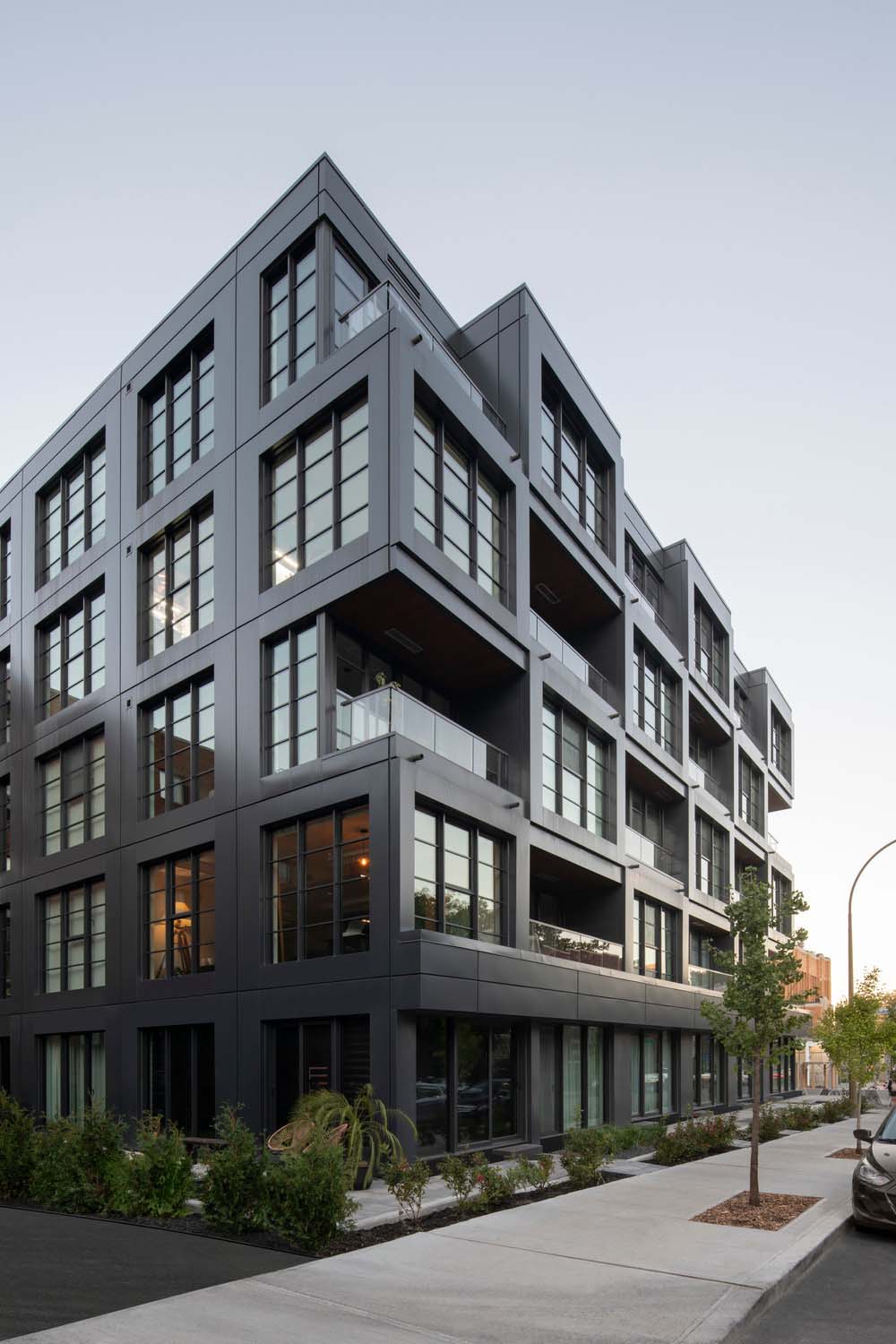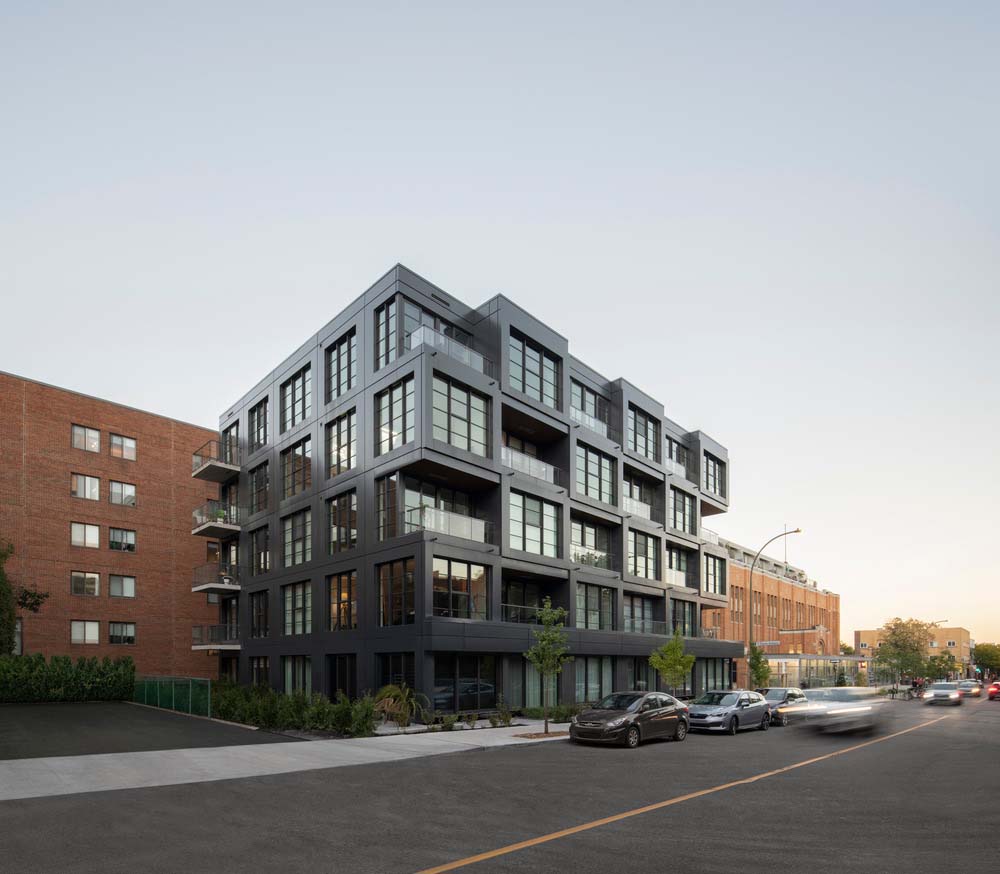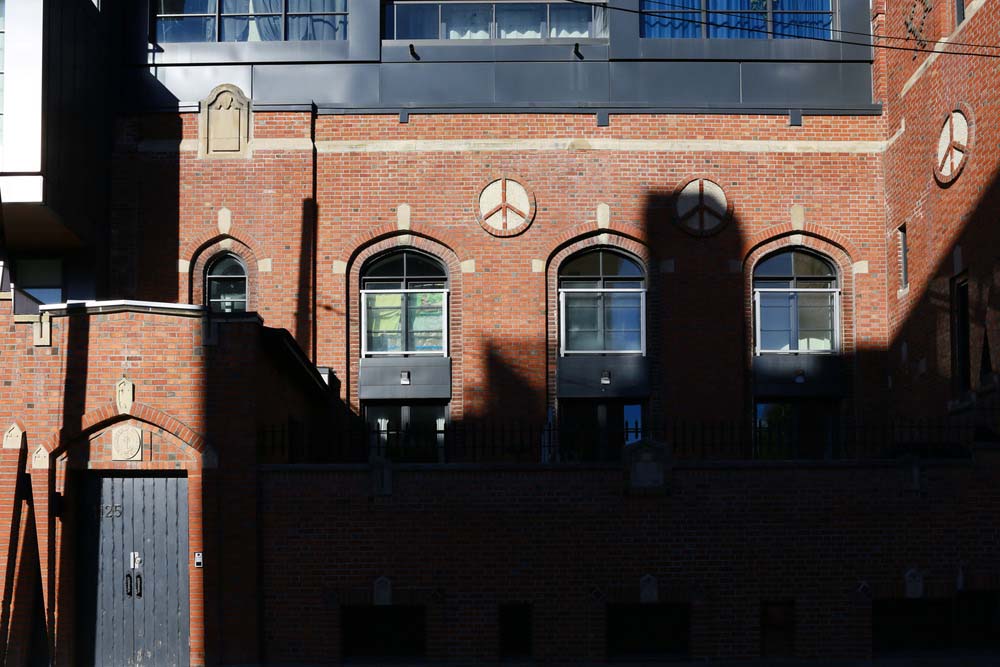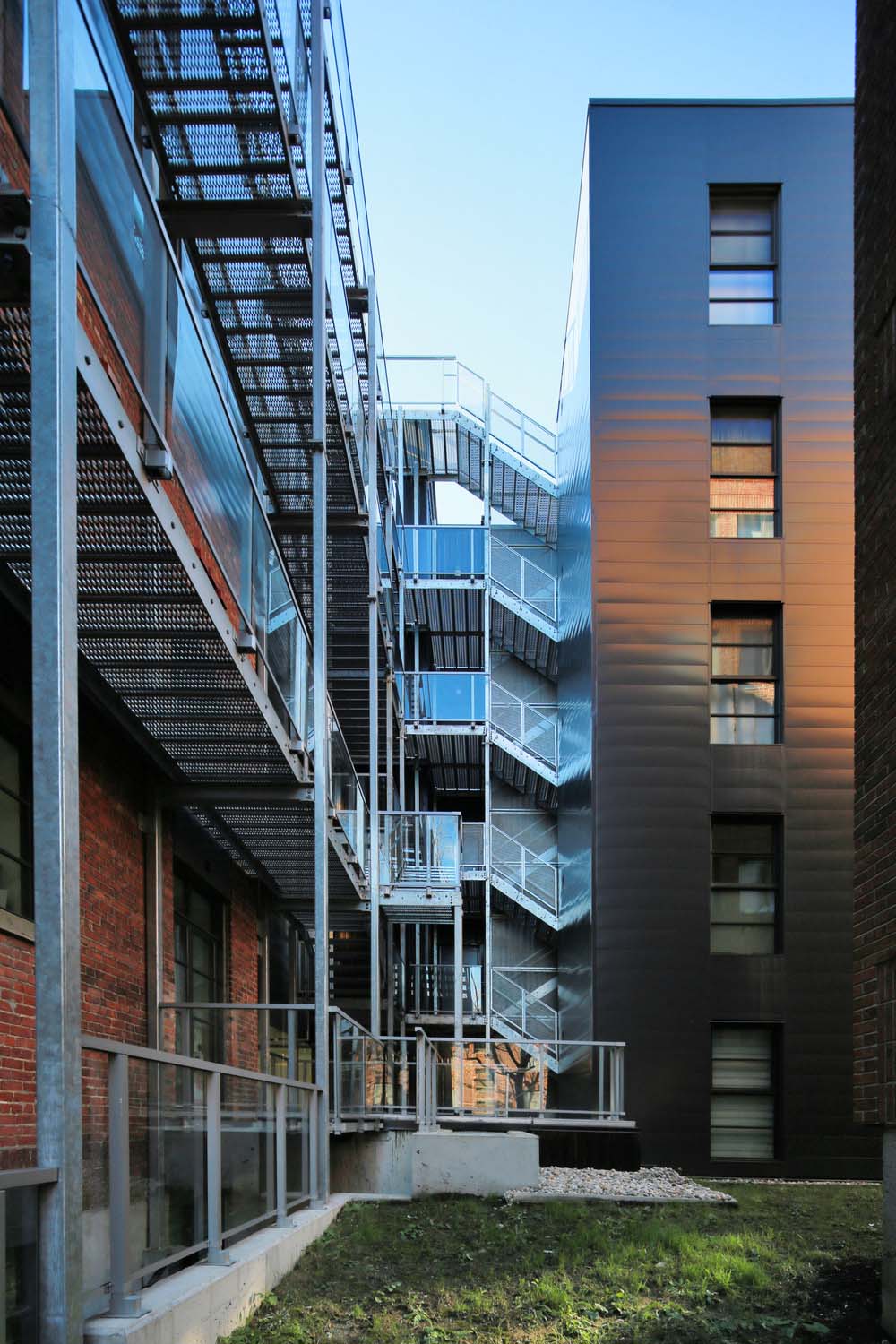 Inventive Construction Strategies
The complexity of the geometric design required inventive construction strategies. Coordination between architectural, structural, and mechanical teams was crucial to seamlessly integrate the new elements with the old structures. The success of this conversion lies in the ability to transform technical challenges into a true engineering and architectural feat while respecting the building's history and integrity.
Opening and Light
Beyond the controlled contrast between the old church's frugal style and the new glazed volumes' vibrant design, the project emphasizes warm, open living spaces integrated into the unique urban context. Vast, luminous interiors with wooden surfaces adorning balconies create a sense of warmth and dynamism, resonating with the vibrant neighborhood. The alternating grid maximizes interior and exterior spaces, providing each resident with a unique view of the city coupled with a sense of intimacy.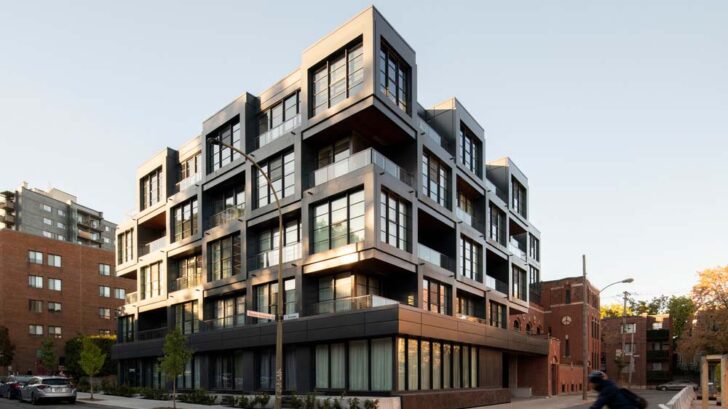 Project information
Location: 1115 Square-Amherst
Client: Private client
Architect (concept): Sid Lee Architecture – sidleearchitecture.com
Architect (execution): ADHOC Architectes
Area: 34,154 sq. ft.
Electromechanical Engineers: SP Génie Conseil
Structural Engineers: CPF Groupe Conseil
Photographer: David Boyer