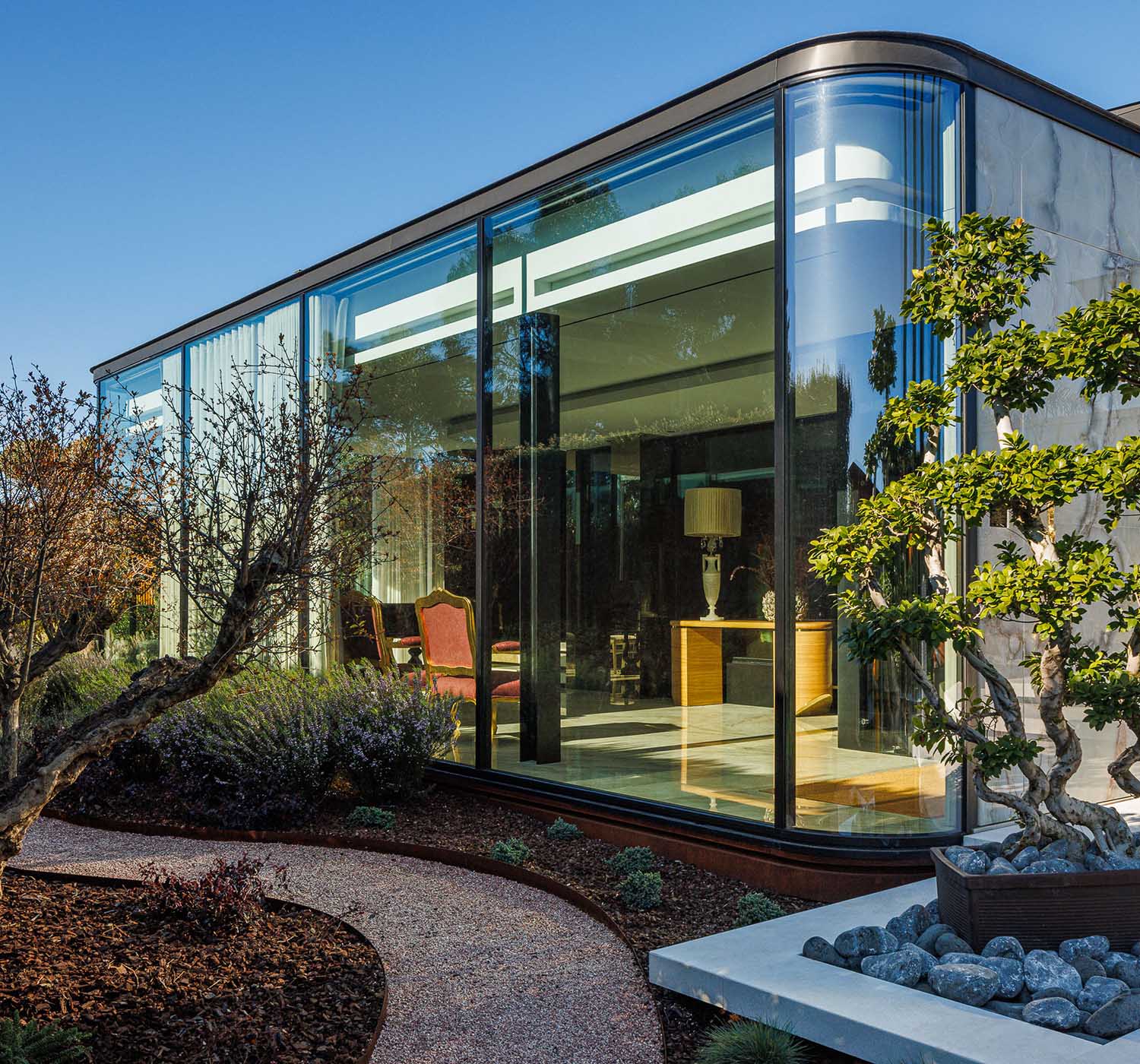 Architect Ricardo Azevedo has recently completed work on his latest residential project – Casa de Lavra. His vision for this unique project transcends the conventional boundaries of design, creating a residence that reflects a profound understanding between the architect and the client.
Azevedo's approach to Casa de Lavra was anything but conventional. He drew inspiration "enthusiastically at the site," allowing the lines of the project to effortlessly transition from sketches to execution. The key to this seamless process lay in the profound connection between the architect and the client, where, as Azevedo puts it, "we spoke the same language, without knowing how." This symbiotic relationship granted unparalleled freedom within the project, enabling a fluid transition from concept to reality.
The foundation of Casa de Lavra lies in the meticulous resolution of pre-existing issues. The residence, originating from the 80s, bore traditional features with a distinct lack of connection between its interior and exterior. Azevedo recognized the need to bridge this gap, fostering an environment where the inside seamlessly blends with the outside, creating a space that defies conventional limits.
The architectural evolution of the project manifests in three distinct volumes—lobby, expanded living area, and a new social volume—elevated from the base while maintaining a connection with the surrounding nature. This deliberate expansion of the program reinforces the overarching goal of unifying the interior and exterior spaces.
A sensory journey unfolds within the walls of Casa de Lavra, with each space uniquely defined by its surroundings. Tropical greenery and grained marble envelop the social areas, creating an ambiance that resonates with the lush outdoors. Architect Azevedo poetically describes it as "the house of a gardener," where the client's connection with nature transforms the dwelling into a house without walls.
The distribution of the house strategically unifies program sections, providing a sense of quiet and privacy to the suites, while the living rooms seamlessly connect with the enchanting pool area. The living room, defying convention, transforms into a porch, offering a unique wine-tasting experience through a sculpted door by Paulo Neves.
Casa de Lavra, situated near the sea, once suffered from the "separation of realities." However, Azevedo's ingenious solution includes a suite with a balcony and a second floor that opens up to the horizon, allowing the house to finally glimpse the sea. As Azevedo aptly puts it, "the sea was close by, but couldn't be seen. Now the boats at Porto de Leixões form the backdrop of a glass wall that opens up into the horizon."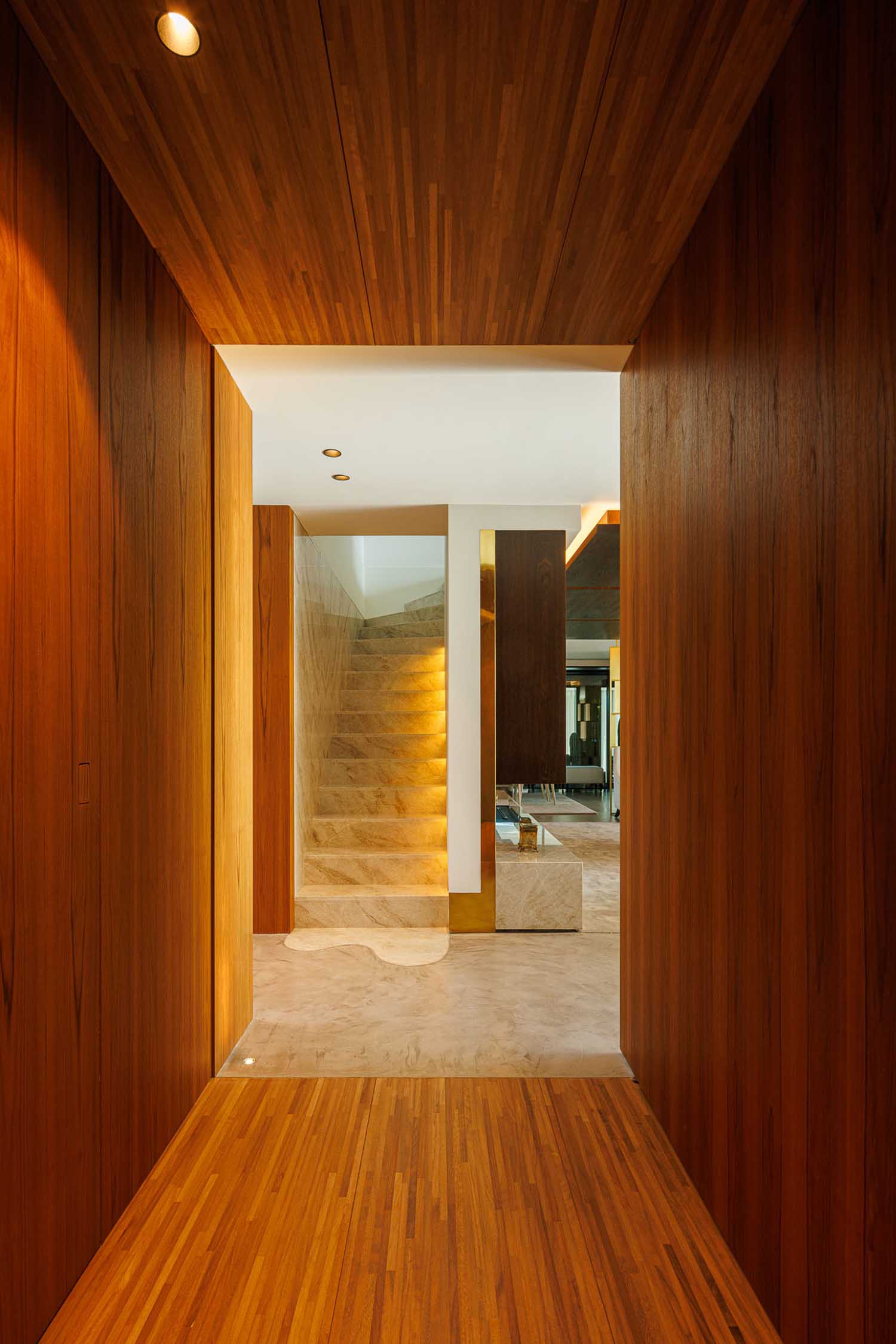 Casa de Lavra stands as a testament to the power of collaboration between architect and client, where trust and freedom converge to create a living masterpiece that seamlessly integrates with its natural surroundings.
Project name: Casa de Lavra
Architecture Office: Ricardo Azevedo Arquitecto
Main Architect: Ricardo Azevedo – www.ricardoazevedoarquitecto.com
—
Location: Lavra, Porto, Portugal
Year of conclusion: 2021
Total area: 940m2
–
Engineering: Fénix, Projetos de Eng. Civil
Interiors Team: AAR Déco
–