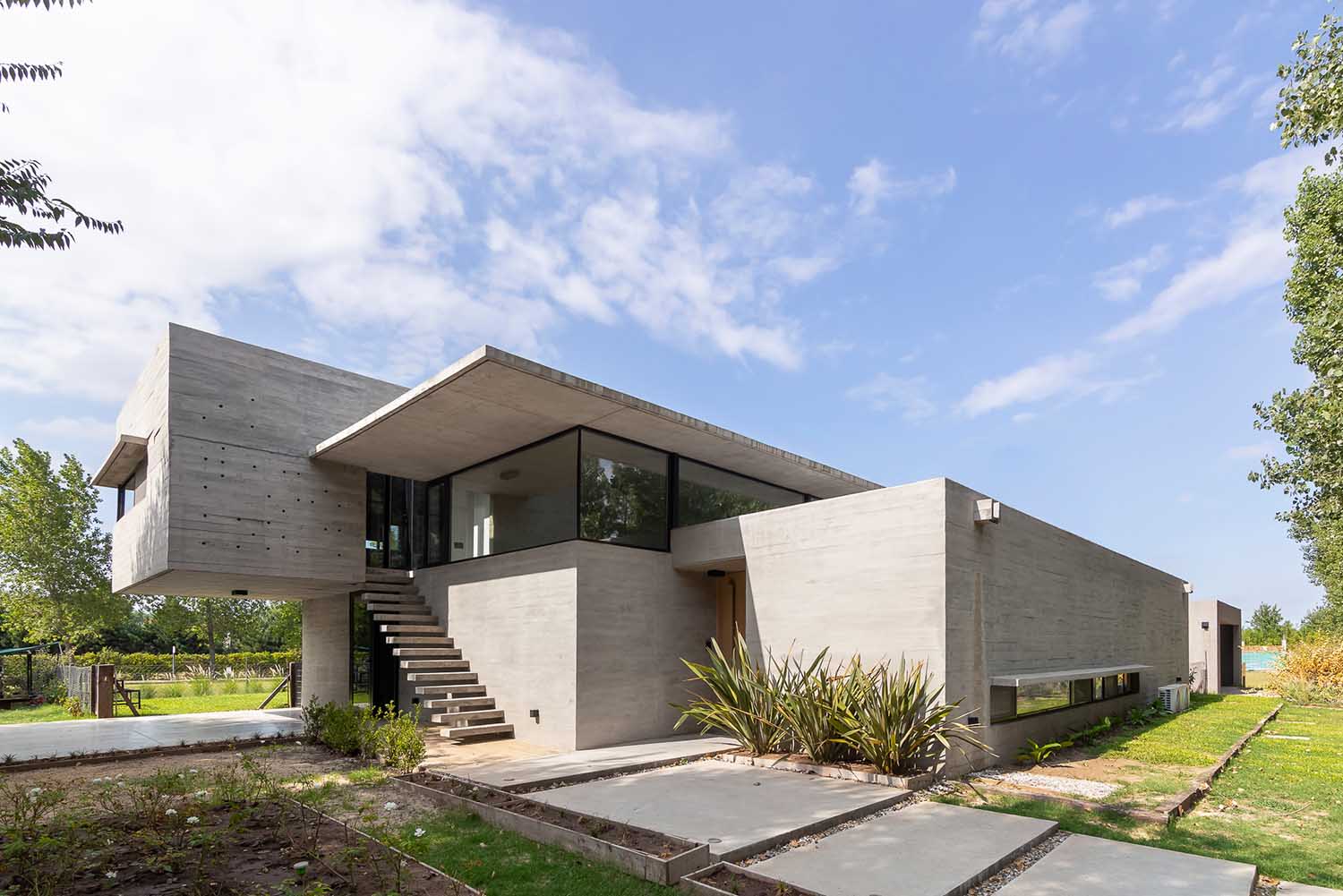 Architect Pablo Gagliardo has completed his latest residential project in Rosario, Argentina – Casa IL. Nestled within a secure gated community just a stone's throw away from Rosario, this single-family home is captivating the architectural world with its innovative design and striking features.
At first glance, Casa IL appears as an architectural marvel, a symphony of volumes and materials seamlessly integrated into its surroundings. The house stands proudly on a double corner lot, with two distinct volumes that form the core of this exceptional residence.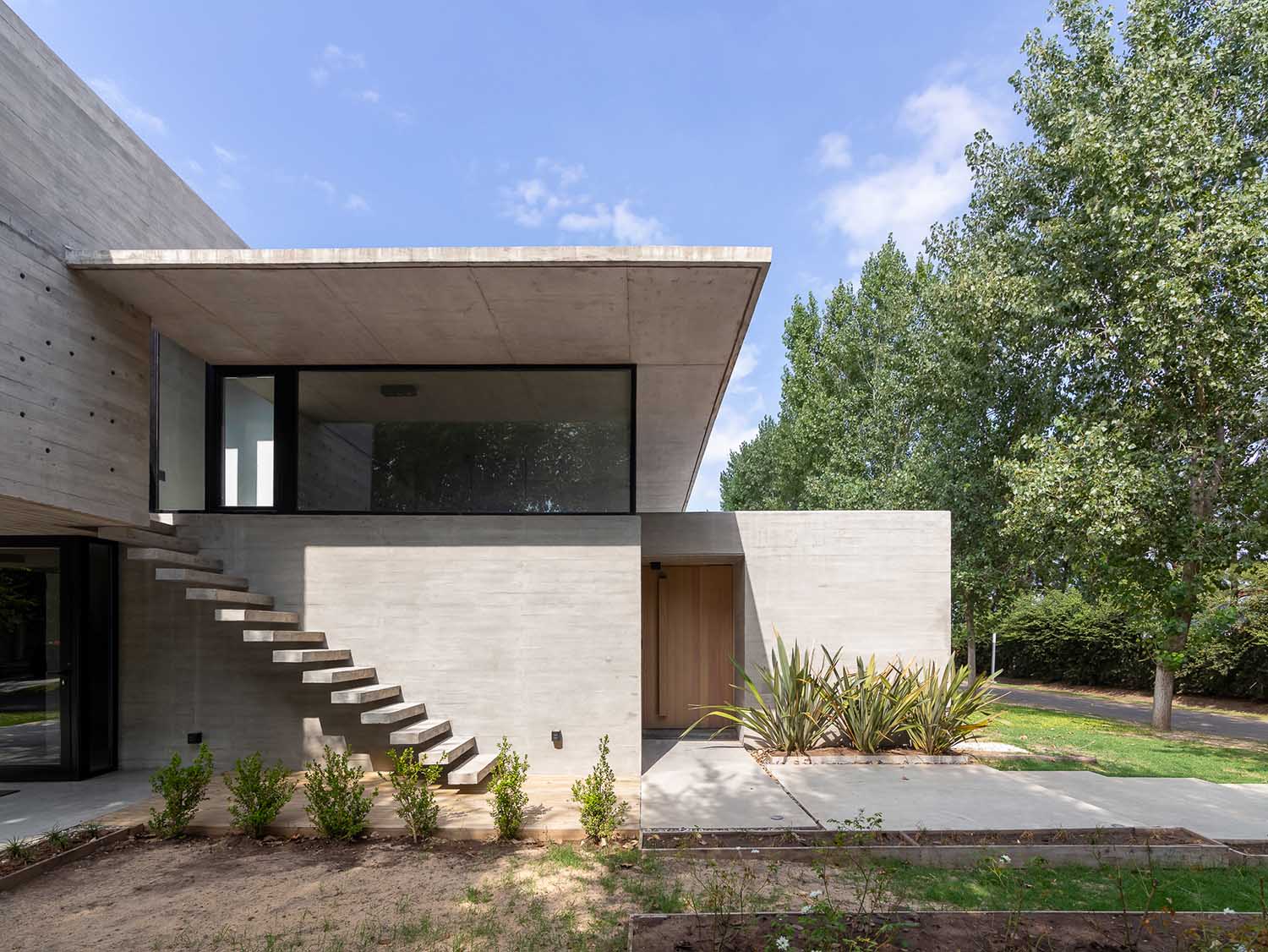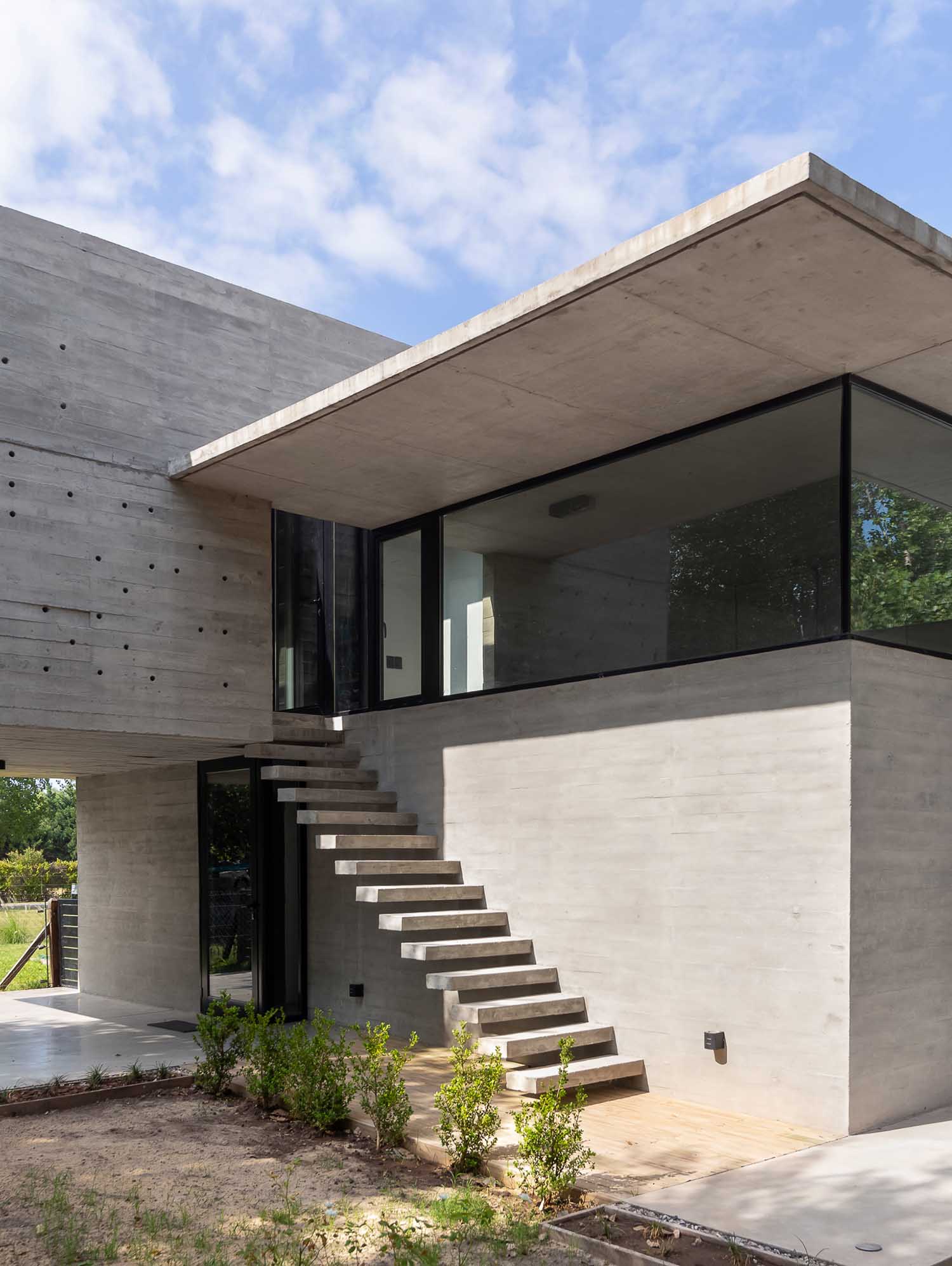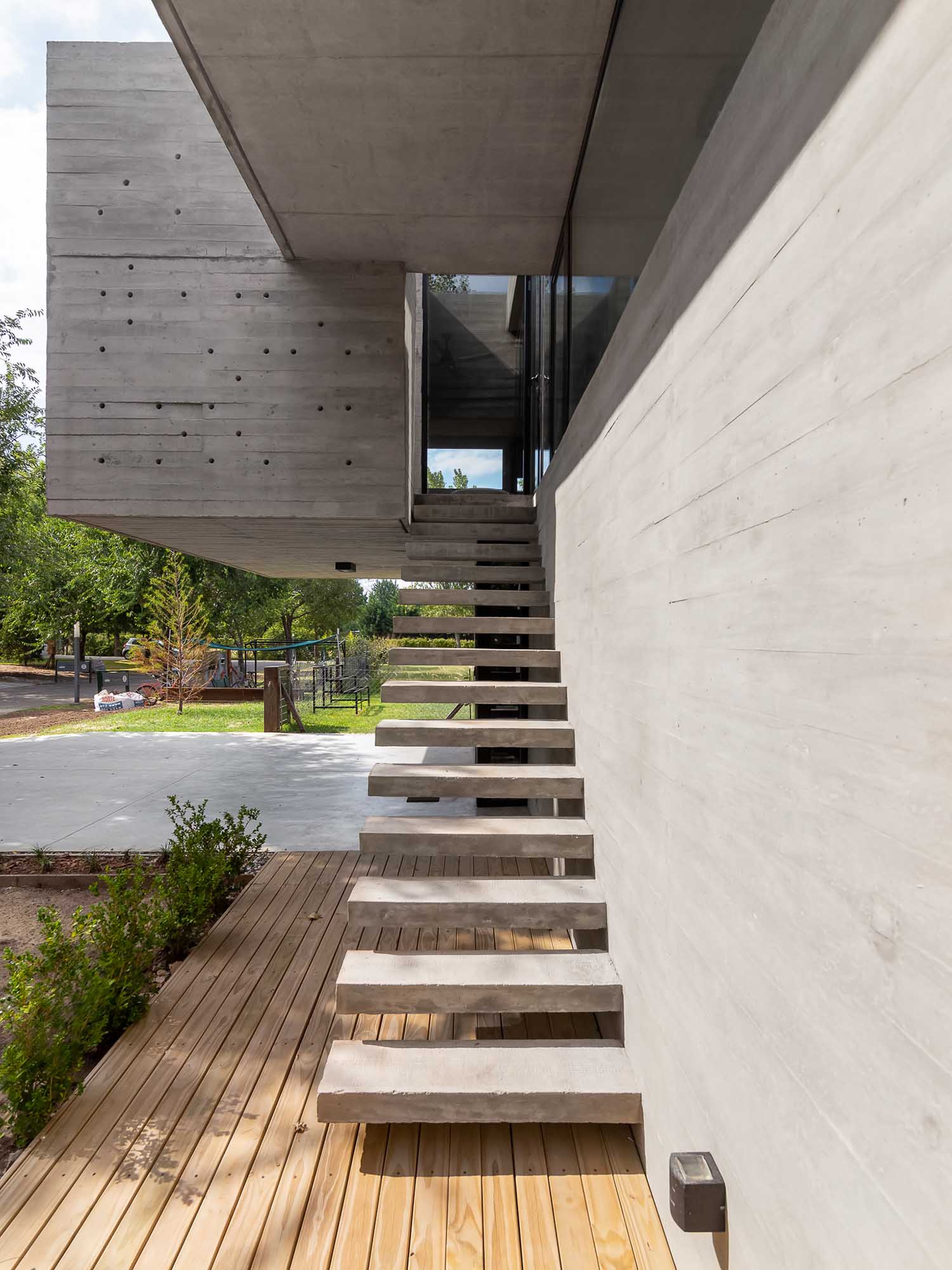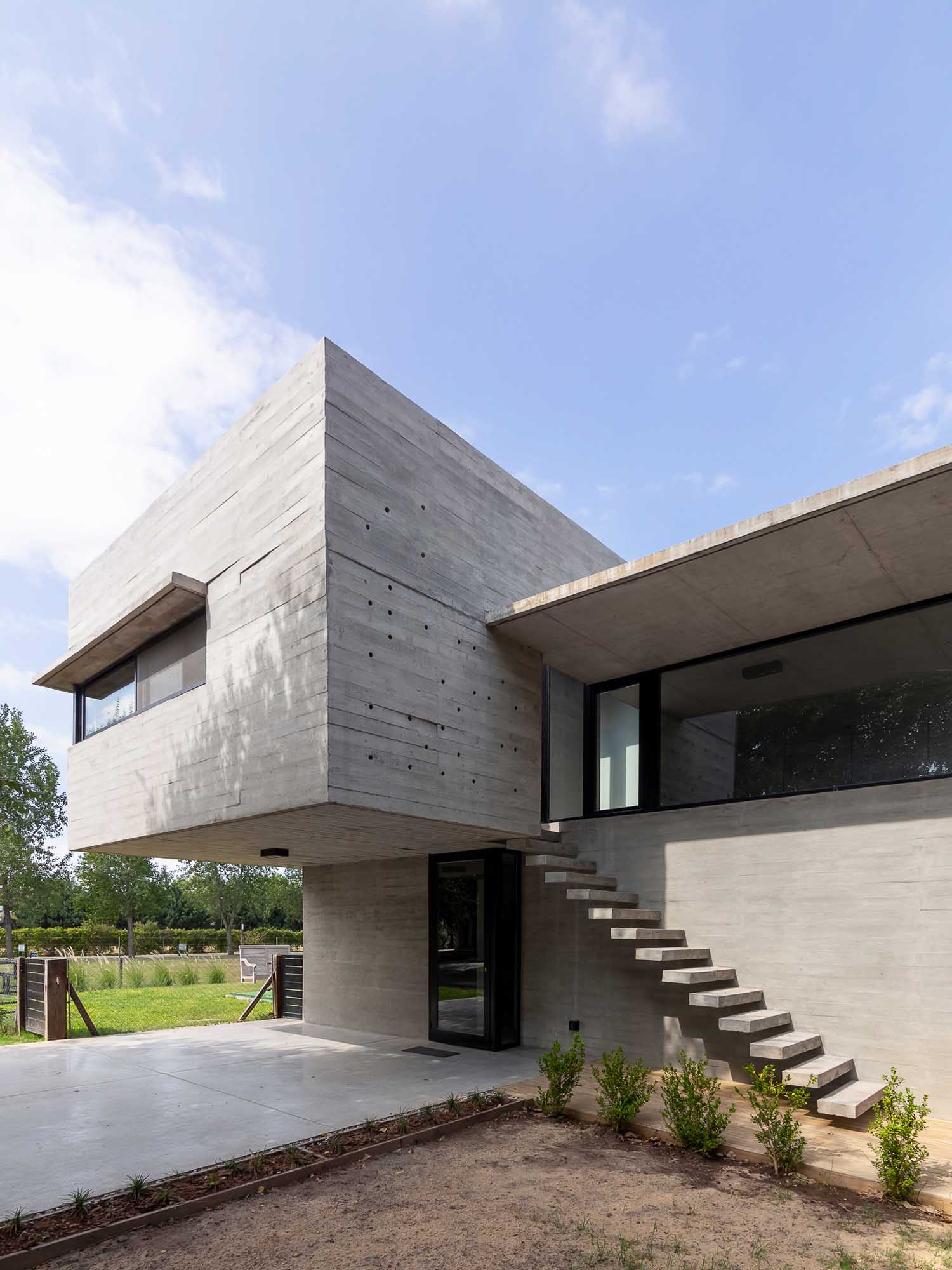 The lower volume, discreetly concealed from the street to the south, is dedicated to the intimate sector of the house. Here, one finds the master bedroom, complete with dressing rooms and a study. This secluded space provides a tranquil retreat from the outside world, offering a sense of serenity and privacy.
In stark contrast, the raised volume to the north houses the remaining bedrooms and service areas. This elevation opens up to the lush greenery and natural light, creating a harmonious connection with the outdoor environment.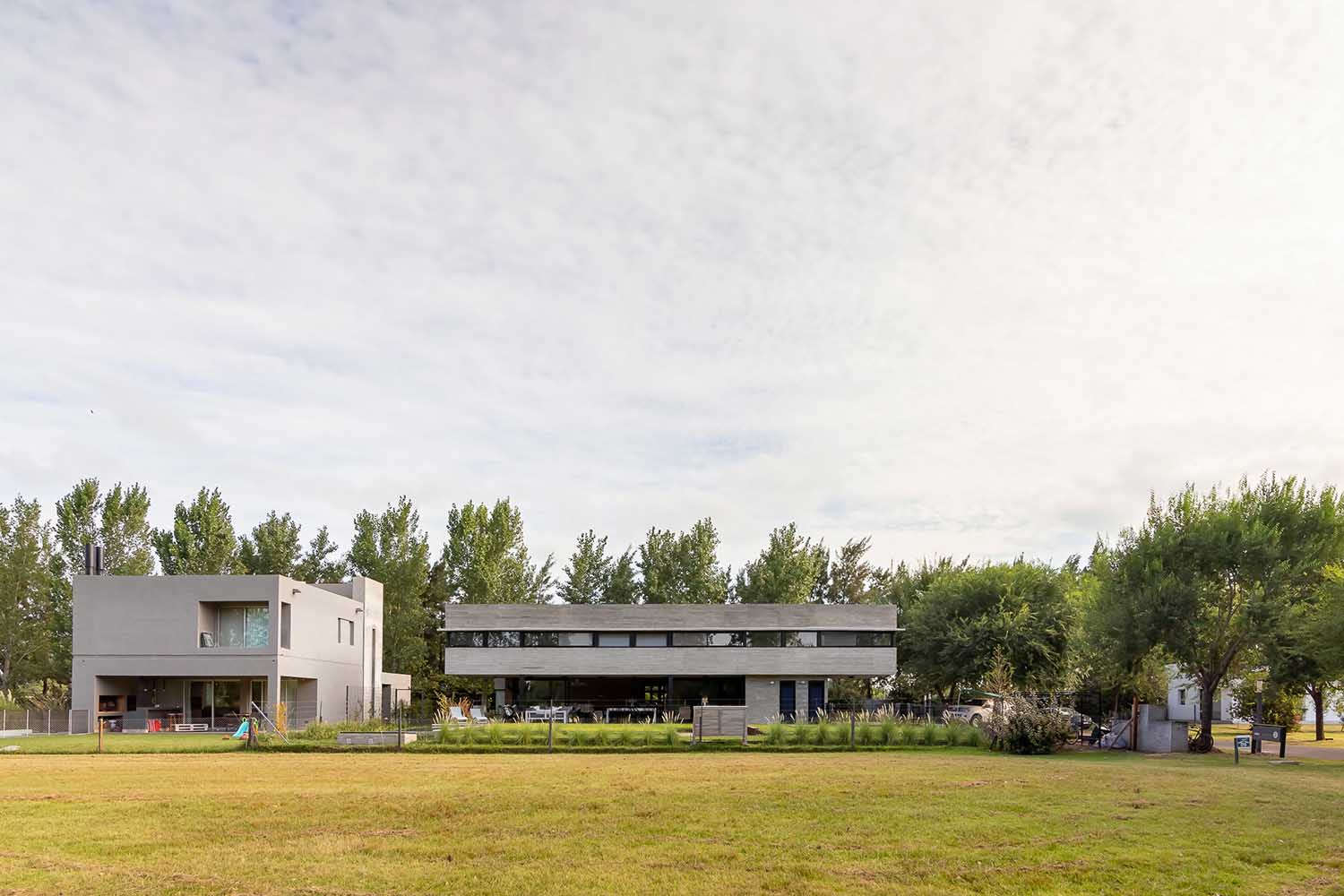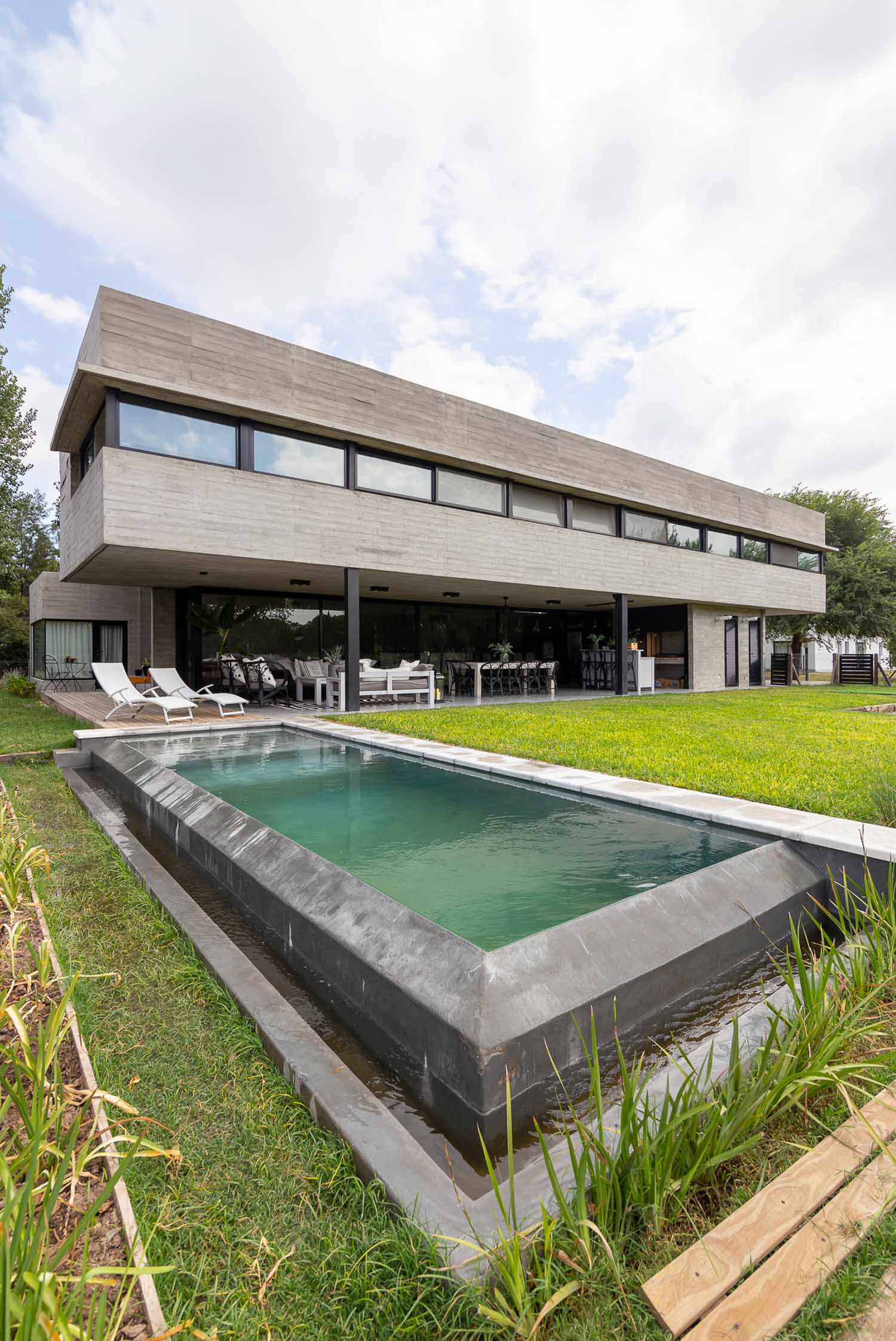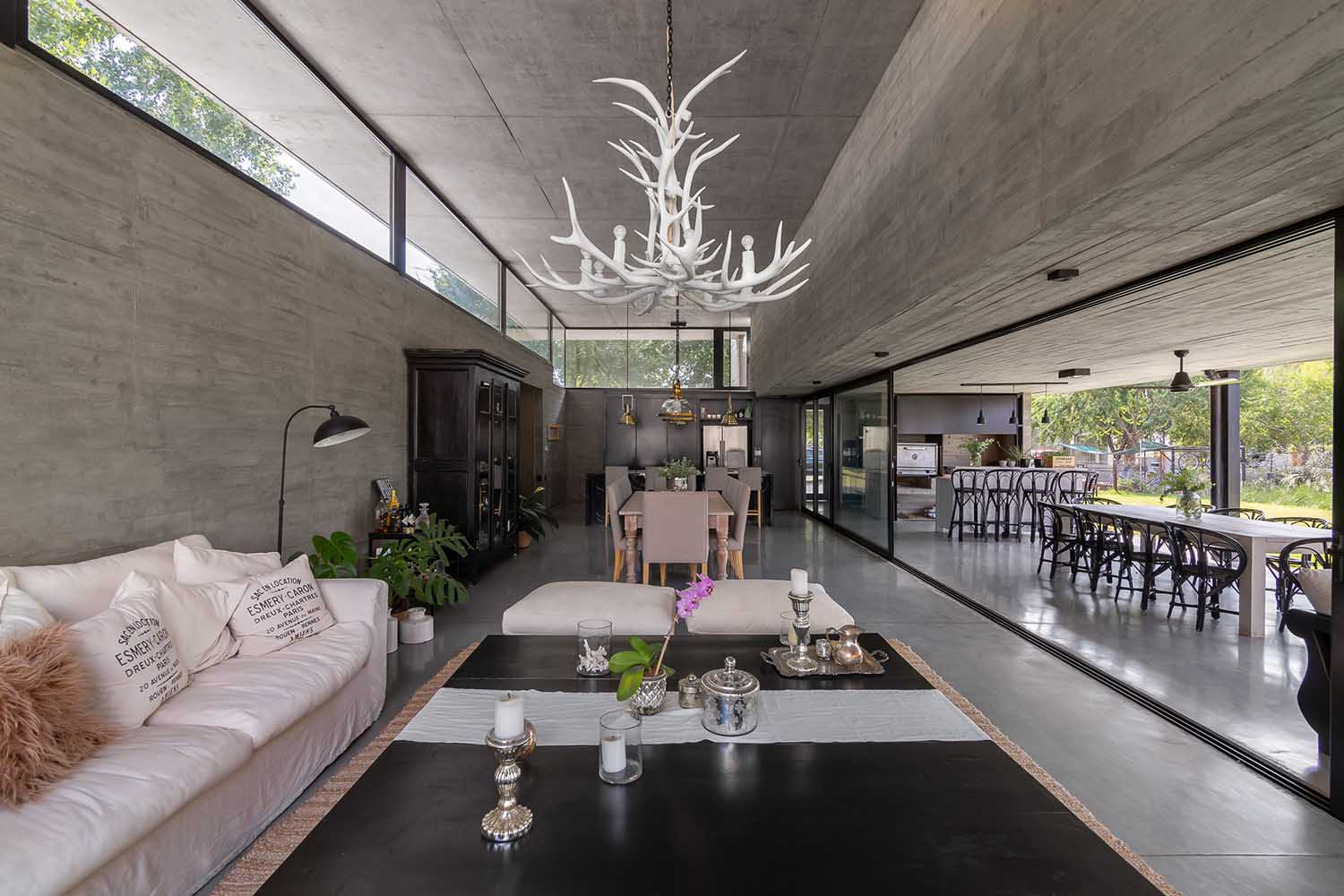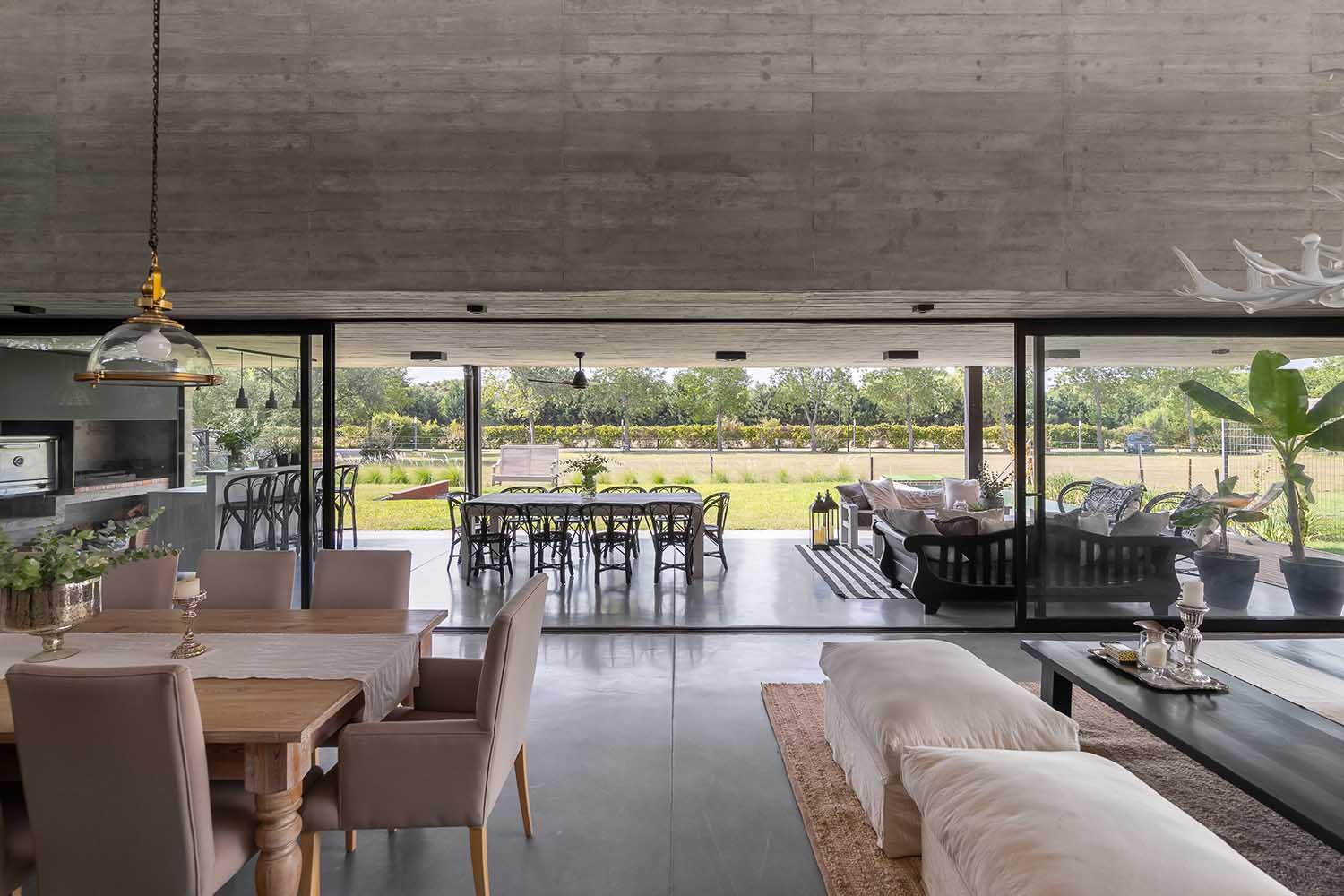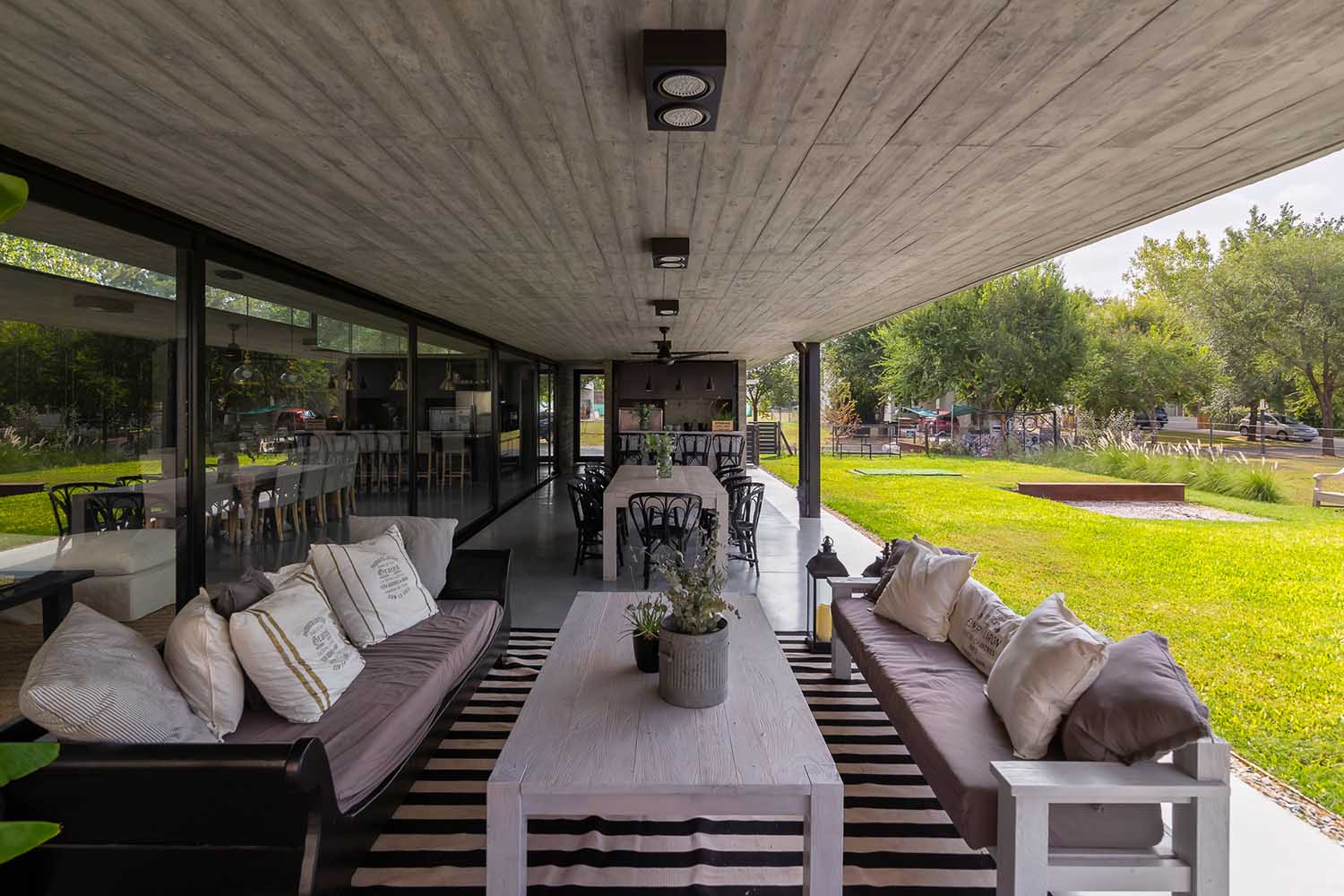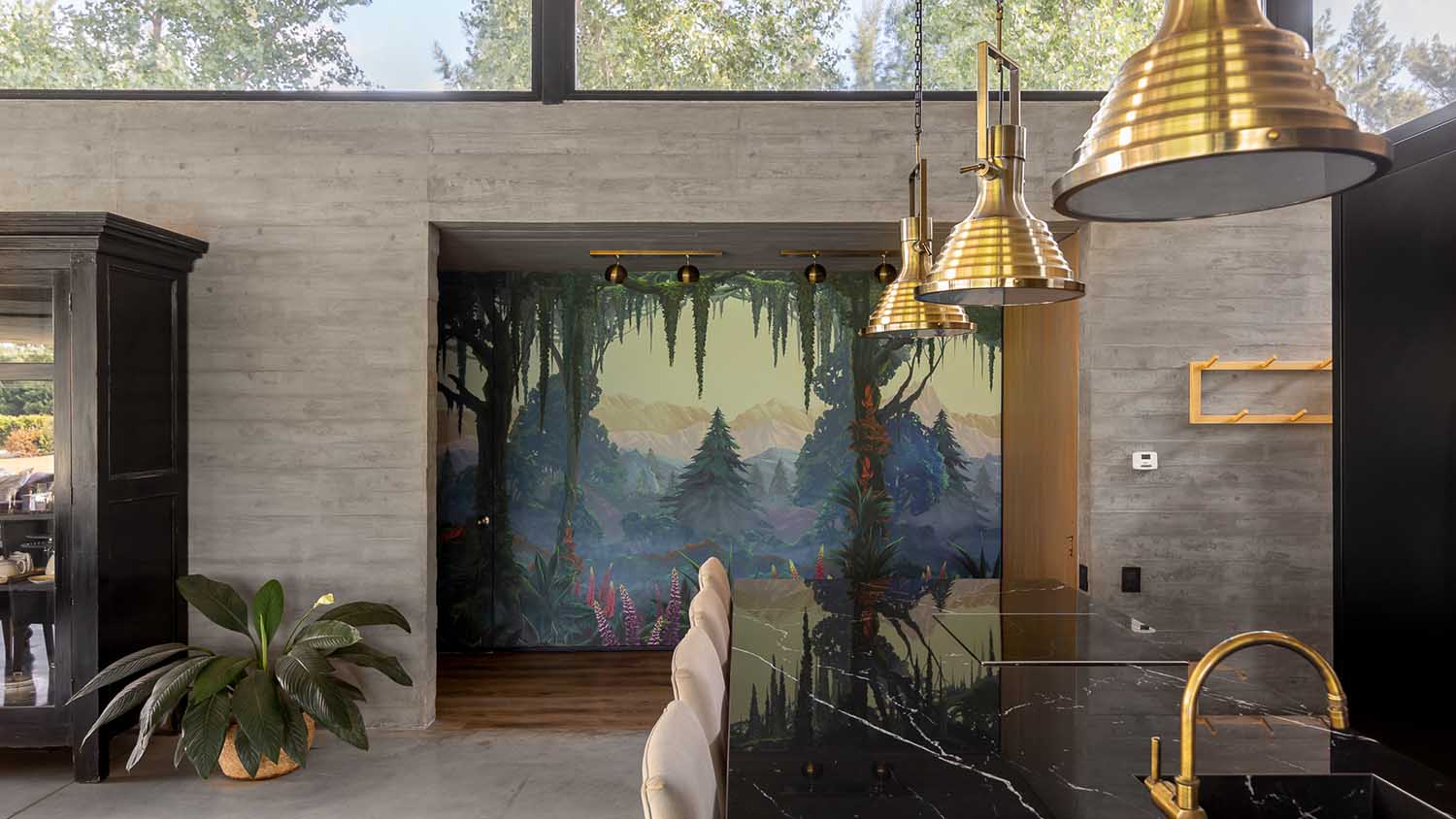 One of the most captivating aspects of Casa IL is the ethereal slab that elegantly bridges these two volumes. This slab, which houses the expansive main living area, serves as the heart of the house, connecting and unifying the living spaces. It is a thin sheet of reinforced concrete, seemingly defying gravity as it hovers over the central space, emphasizing the marriage of form and function.
The architect's ingenuity doesn't stop there. The house features a spacious gallery that effectively doubles the surface area of the social areas. Located beneath the massive block of bedrooms, this gallery serves as an outdoor haven, featuring dining and living spaces alongside a barbecue area. Large sliding openings effortlessly blur the lines between indoors and outdoors, creating a sense of continuity and openness.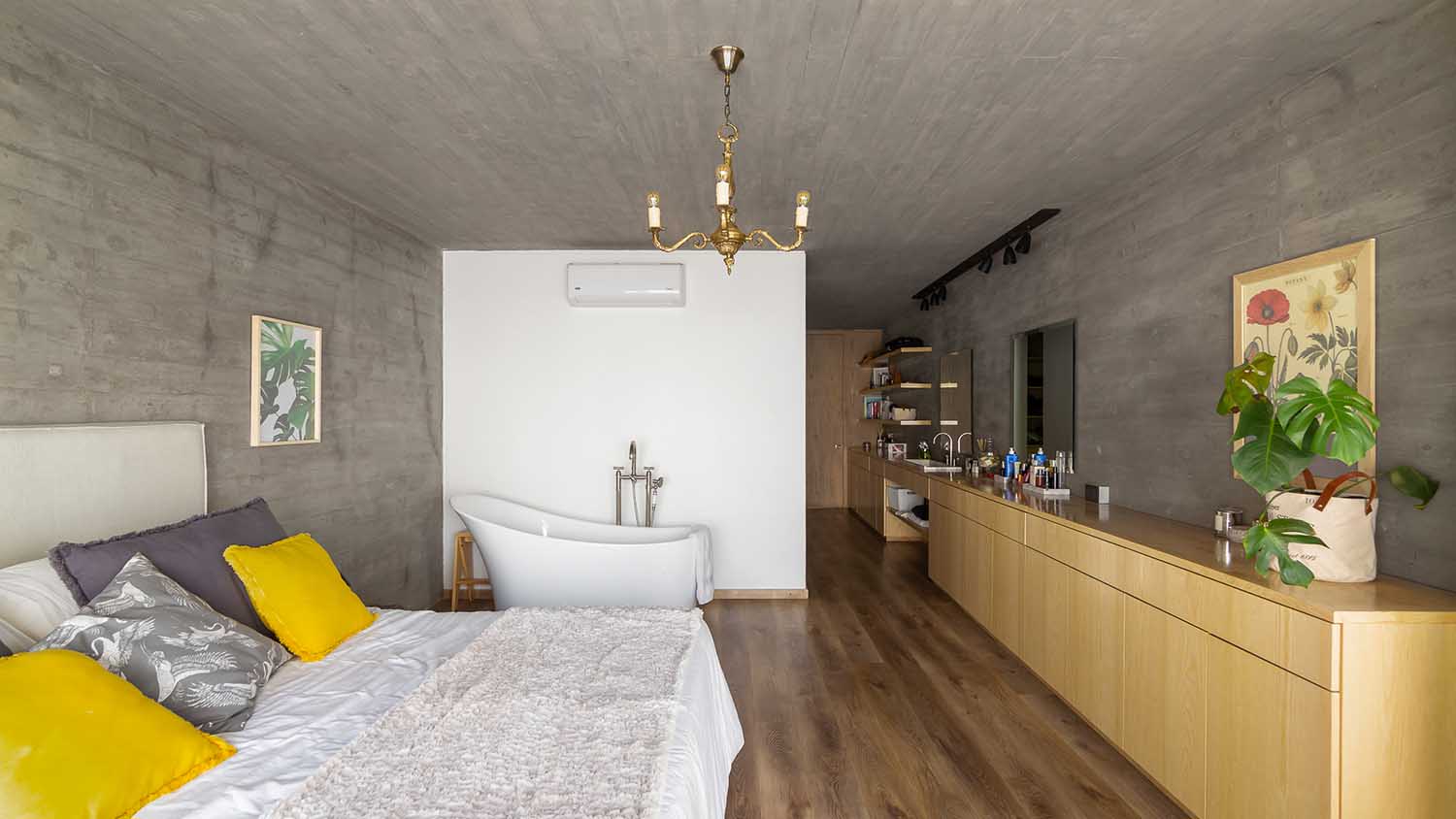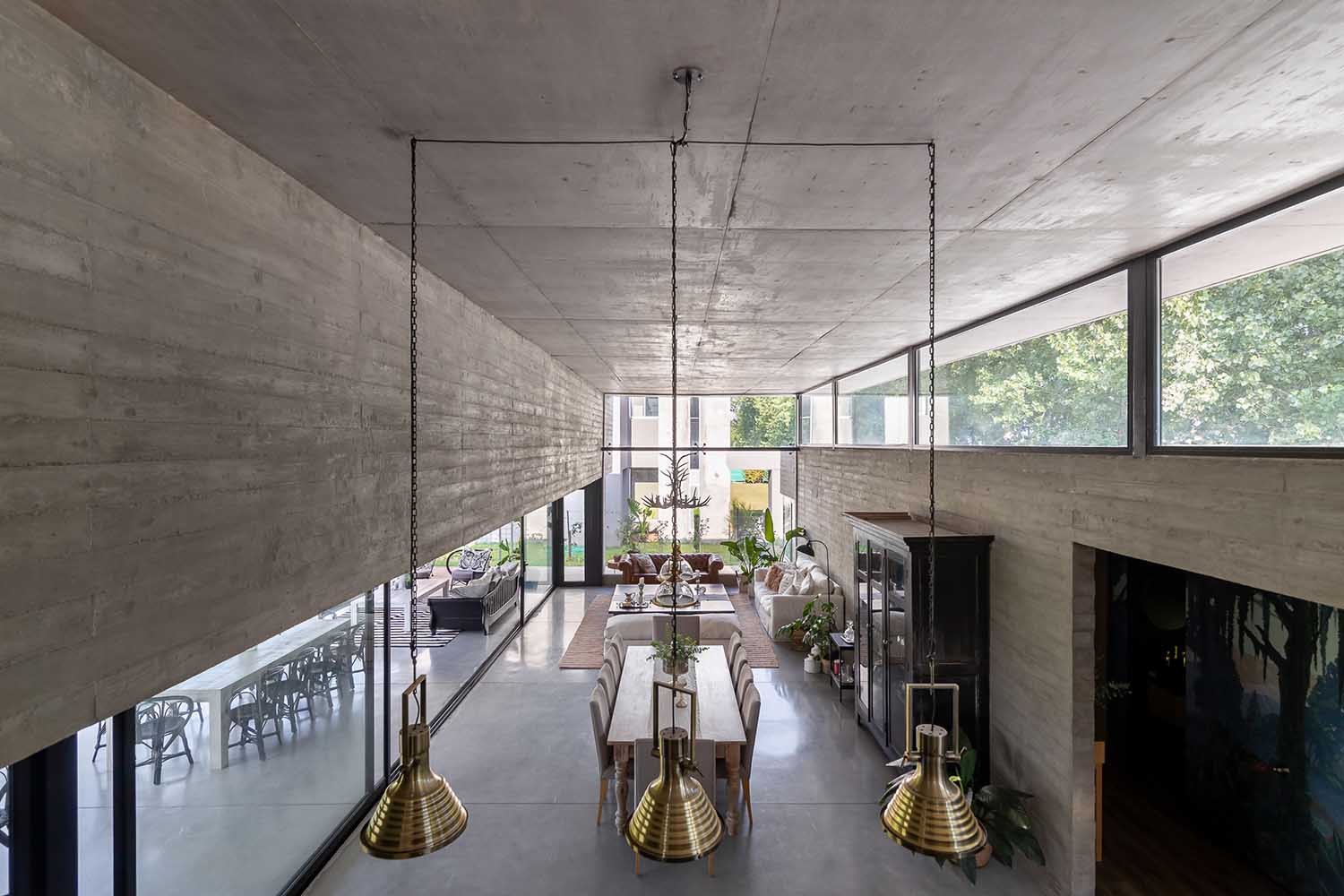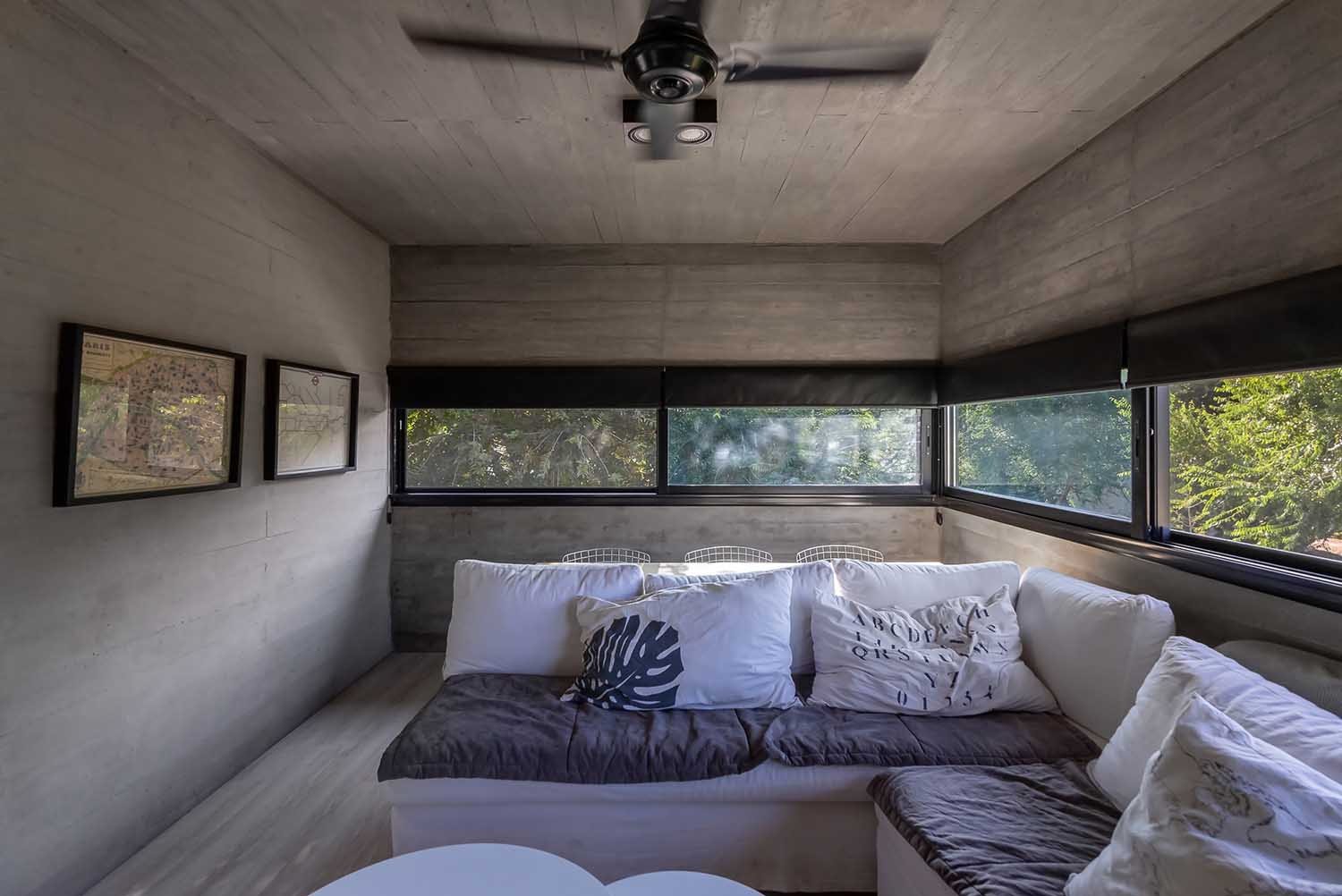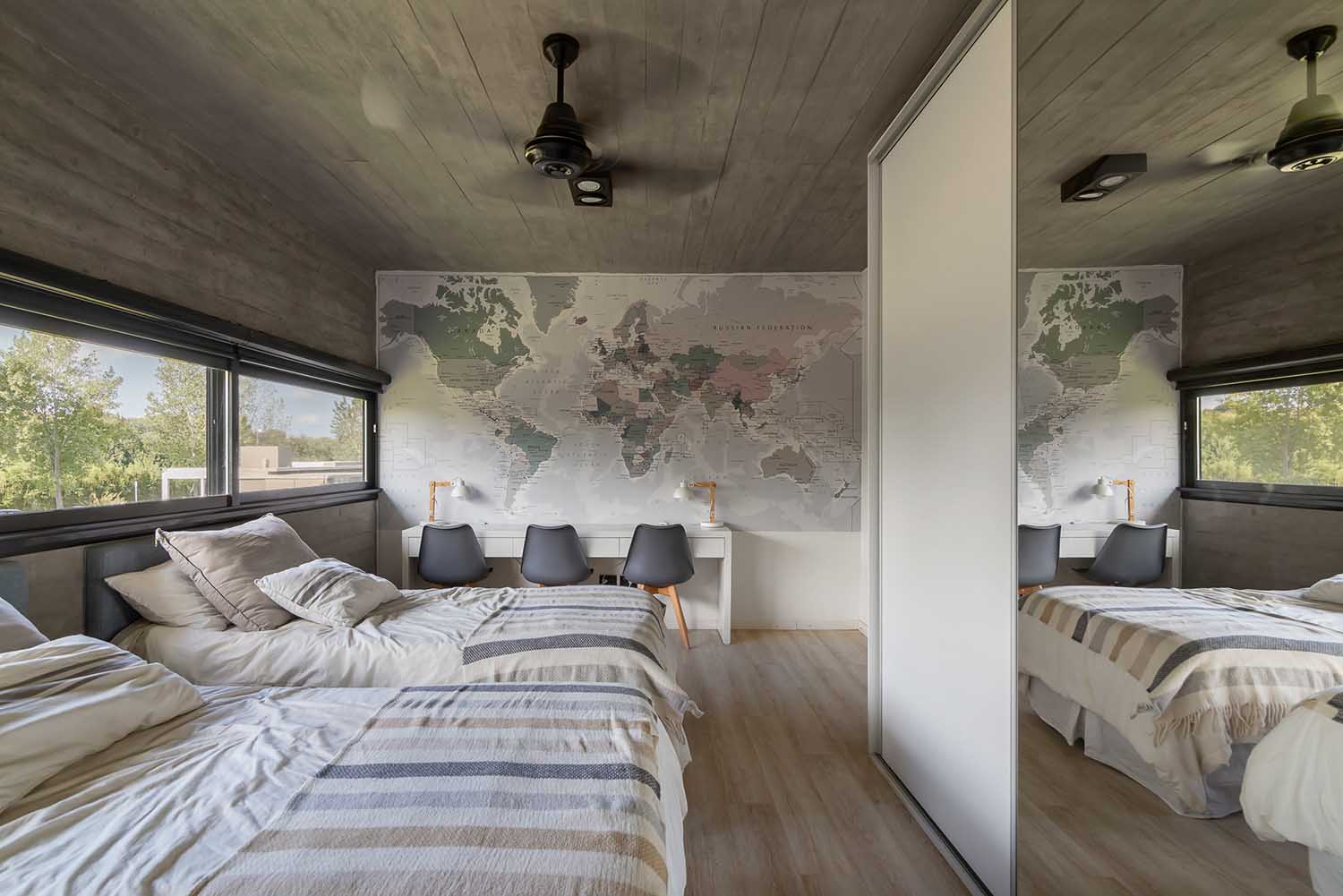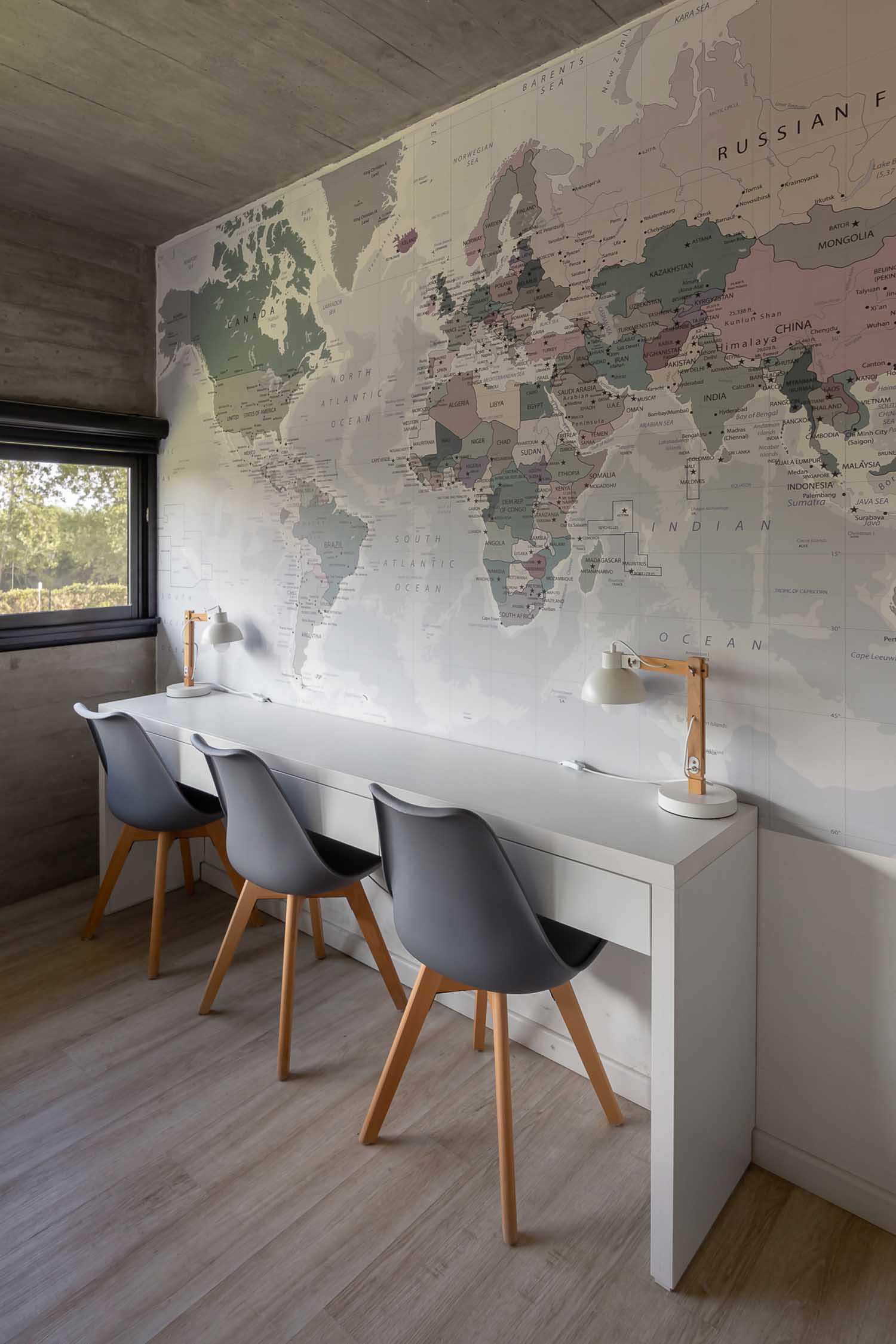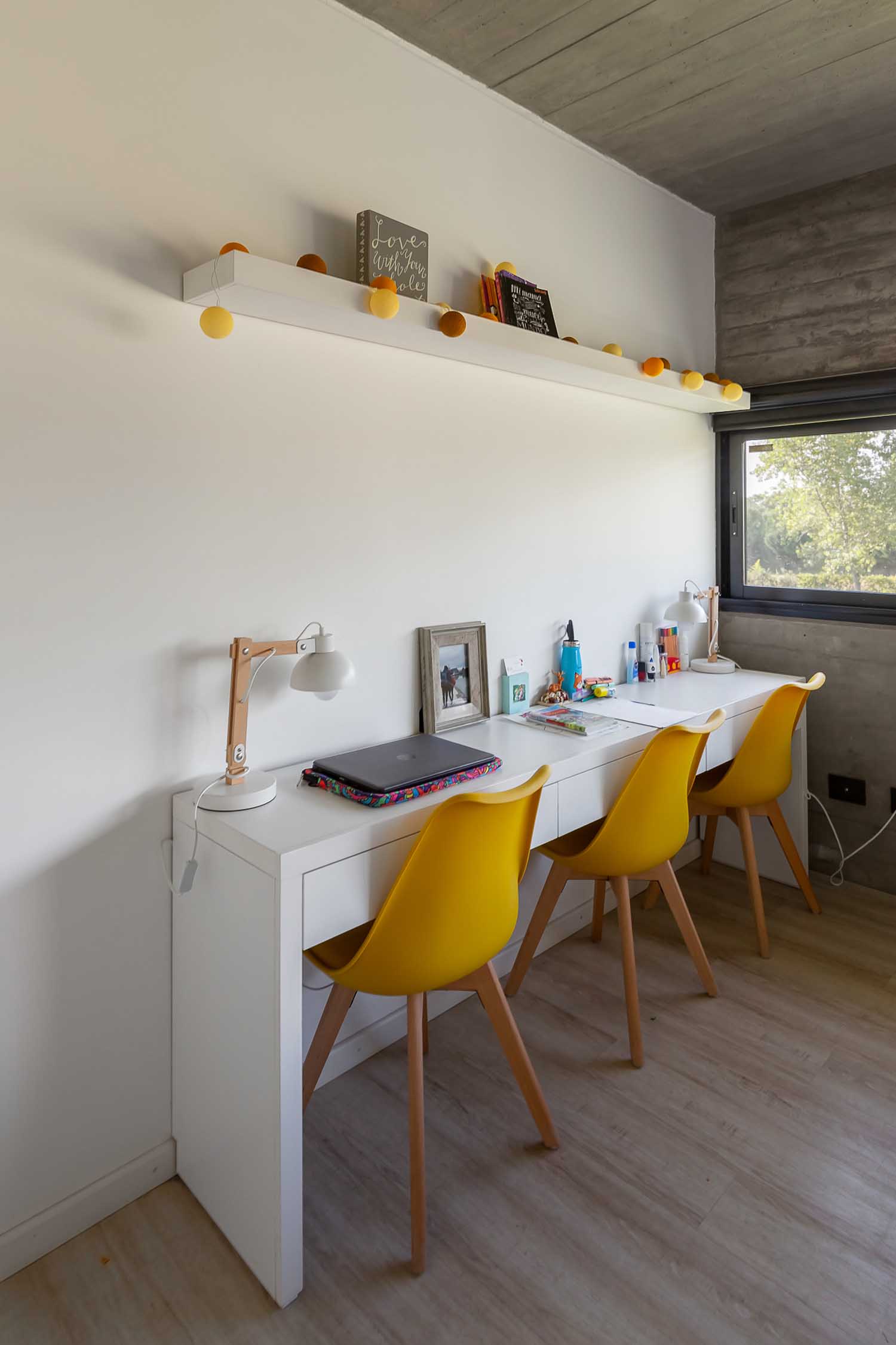 Throughout Casa IL, visible reinforced concrete is a predominant element, both in the structural components and the enclosure. This material choice is artfully combined with slender metal columns, achieving a sense of weightlessness for the floating slab over the social area. It's a design choice that not only showcases Gagliardo's commitment to aesthetics but also his understanding of how architecture can interact with the natural environment.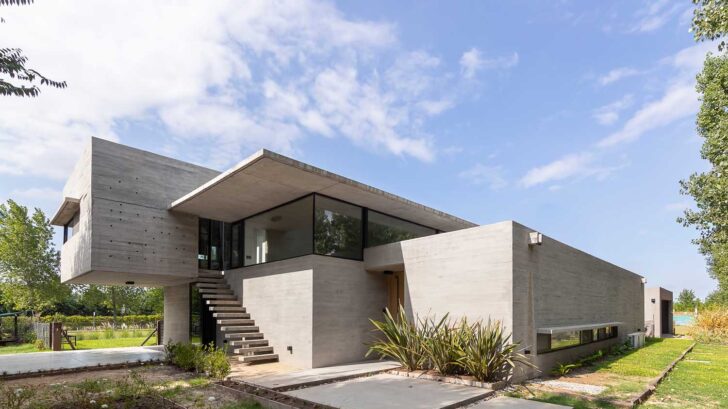 Project information
Name: Casa IL
Location: Barrio cerrado Los Pasos – Rosario
Architect: Arq. Pablo Gagliardo
Collaborators: Sebastián Larpin, Lucía Galfione, Cecilia Alianak
Construction: IF Construcciones
Engineering: Estudio Garibay – Ingenieros Civiles
Surface: 336m2
Year: 2019