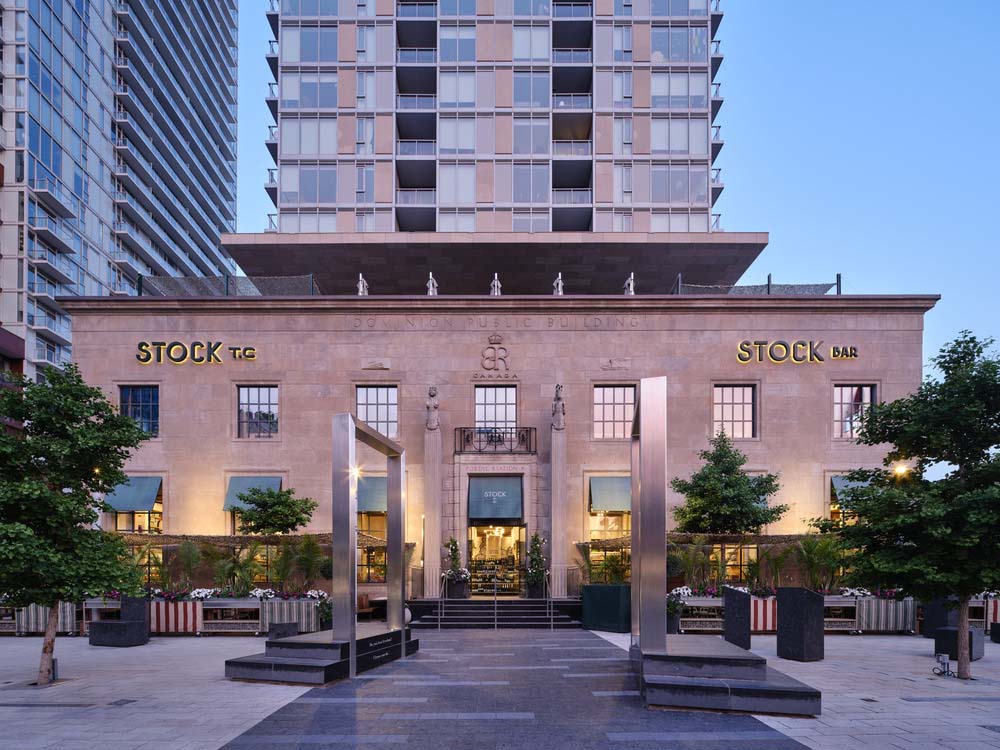 In the heart of the city, a remarkable culinary emporium has emerged, fusing the finest ingredients, expertly prepared foods, and a vibrant dining experience under one roof. Stock T.C, brought to life by the ingenious minds at Giannone Petricone Associates, redefines the notion of a restaurant. Blending the art of gastronomy with architectural brilliance, this establishment takes visitors on a sensory journey from raw to refined. In this blog post, we will delve into the awe-inspiring details of Stock T.C, a project that breathes new life into a historic postal station while creating an extraordinary cultural experience.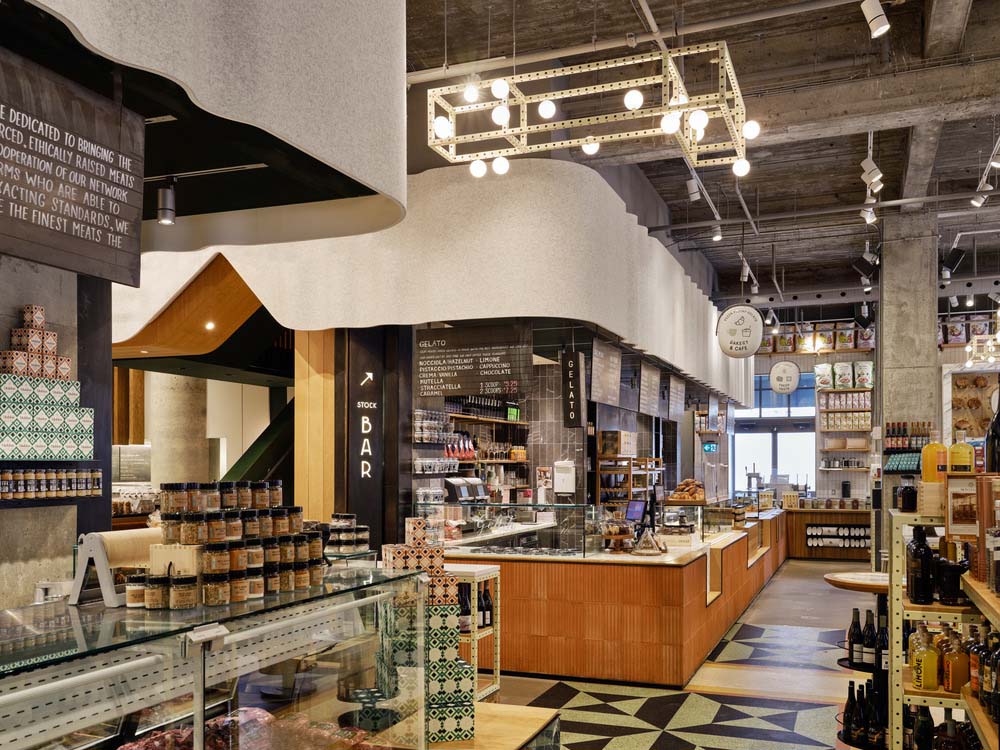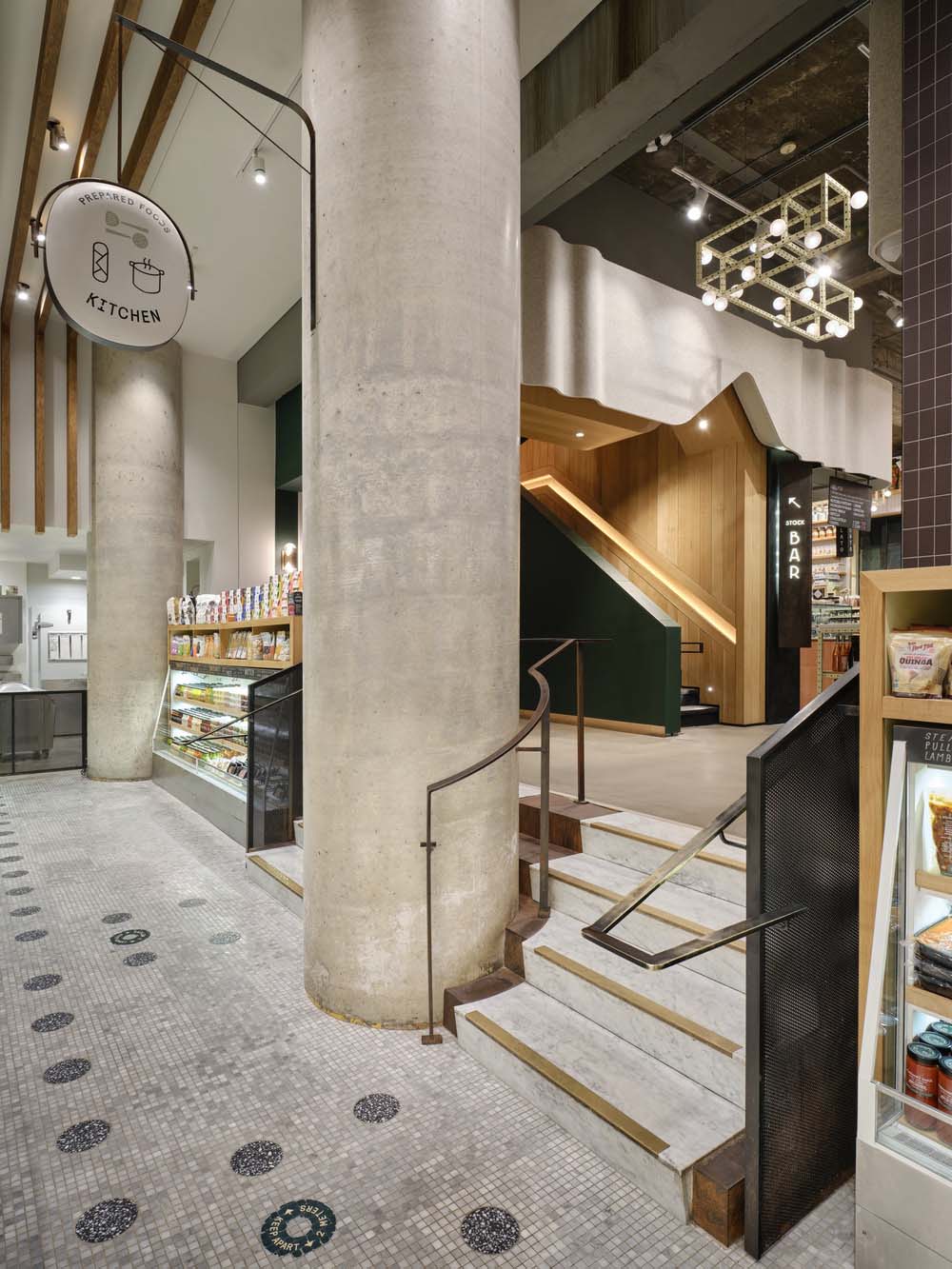 Restoring History
The foundation of Stock T.C lies within a 1936 limestone building, once serving as a bustling postal station. To honor its historic significance, the design team embraced the challenge of restoring and repurposing the structure. A second skin was carefully integrated into the perimeter walls, creating a mesmerizing interplay between the original shell and contemporary elements. This visionary approach allowed for the incorporation of shelving, lighting, and acoustic dampening textures, setting the stage for an extraordinary culinary spectacle.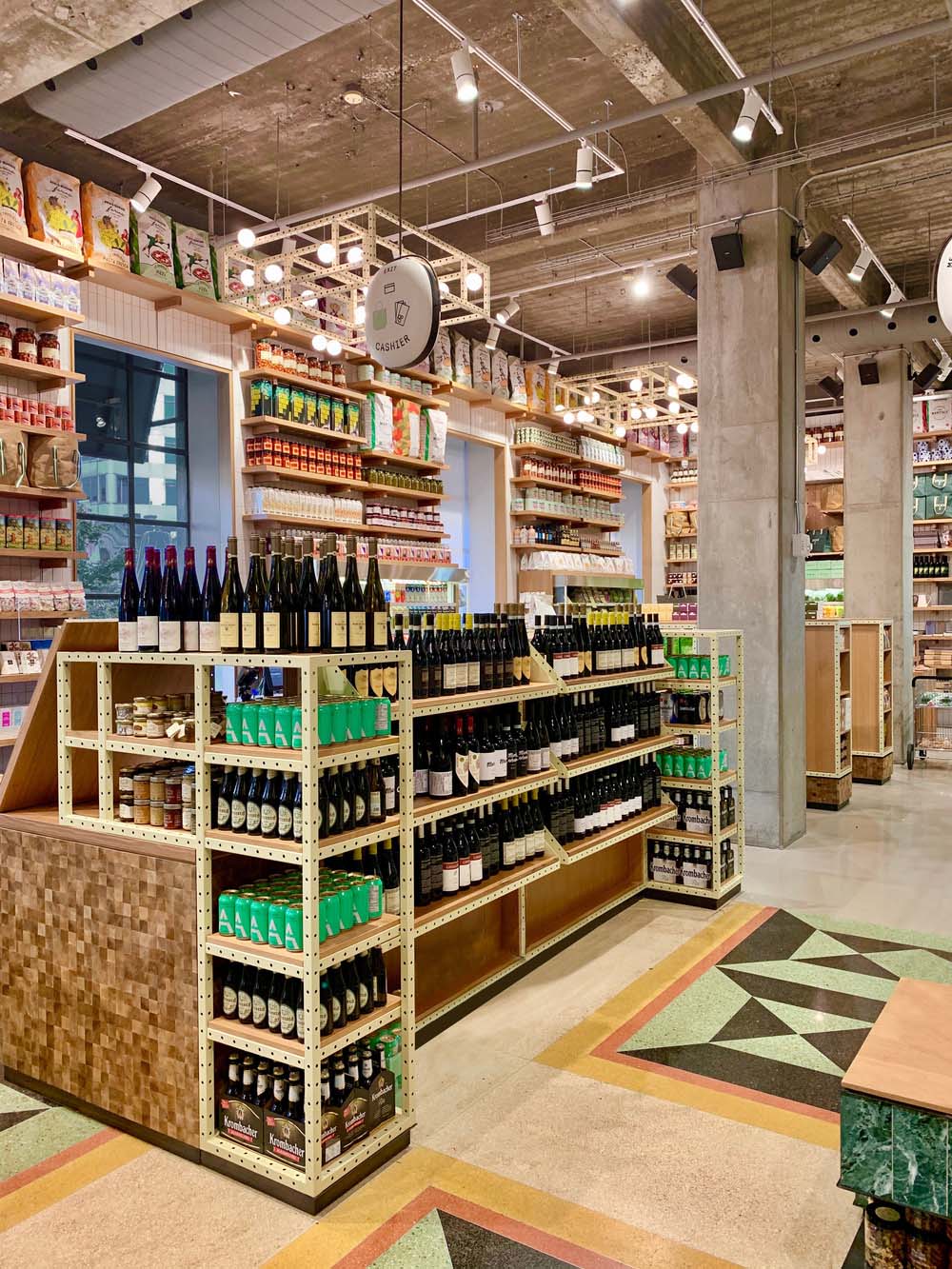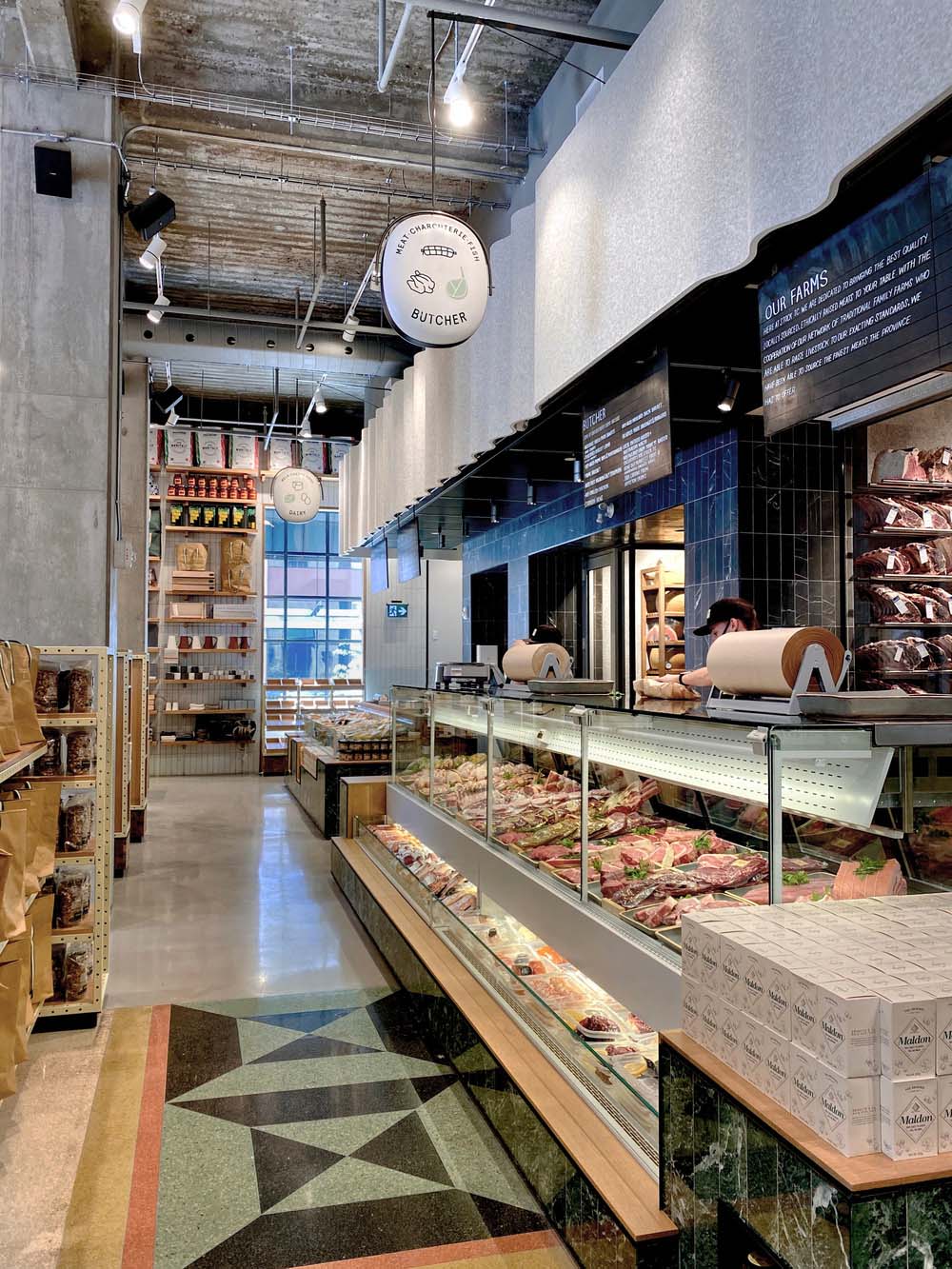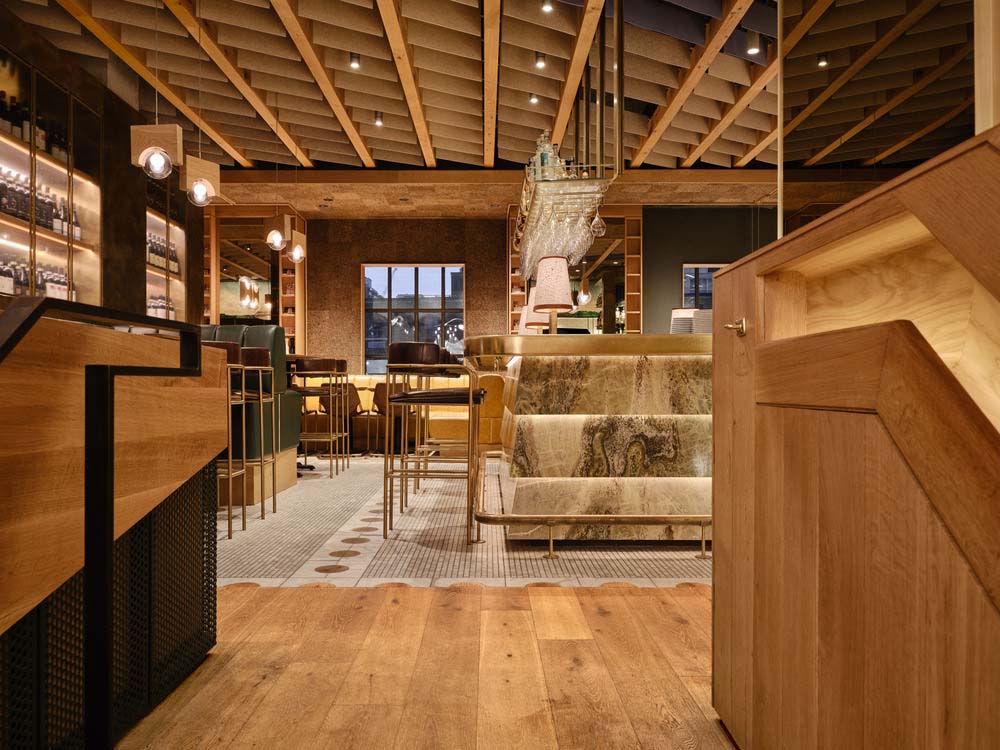 A Symphony of Spaces
Stock T.C is not your ordinary eatery; it's a symphony of spaces, each narrating a unique chapter in the gastronomic journey. The ground level unveils an open market brimming with abundant shelves and counters displaying raw ingredients and tantalizing comestibles. The essence of "stock" is captured, making guests feel like they are perusing a treasure trove of culinary wonders. From here, one ascends to the second floor, where a 200-seat bistro awaits, serving artfully finished plates that tantalize the palate.
Refined Elegance
The crown jewel of Stock T.C lies on the third floor—an enchanting garden room event space featuring a circular bar and a breathtaking roof terrace, offering sweeping views of the city. This level represents the pinnacle of refinement, where culinary artistry meets architectural elegance. The materials and design elements here are meticulously interpreted in degrees of unrefined to refined, reflecting the gastronomic progression from raw ingredients to exquisite culinary creations.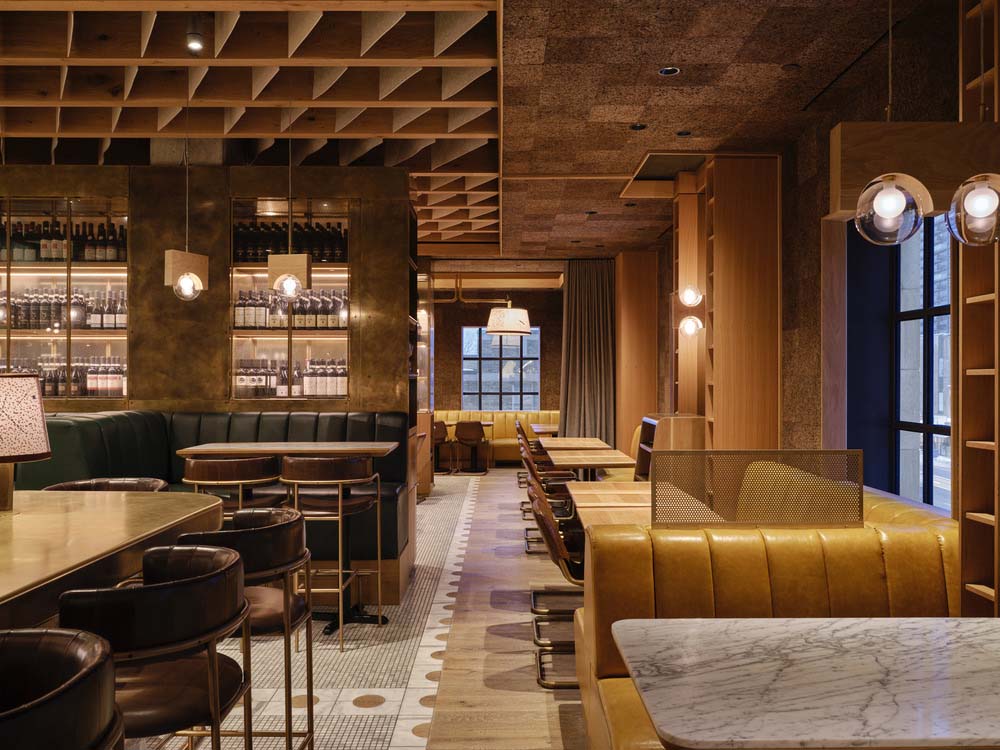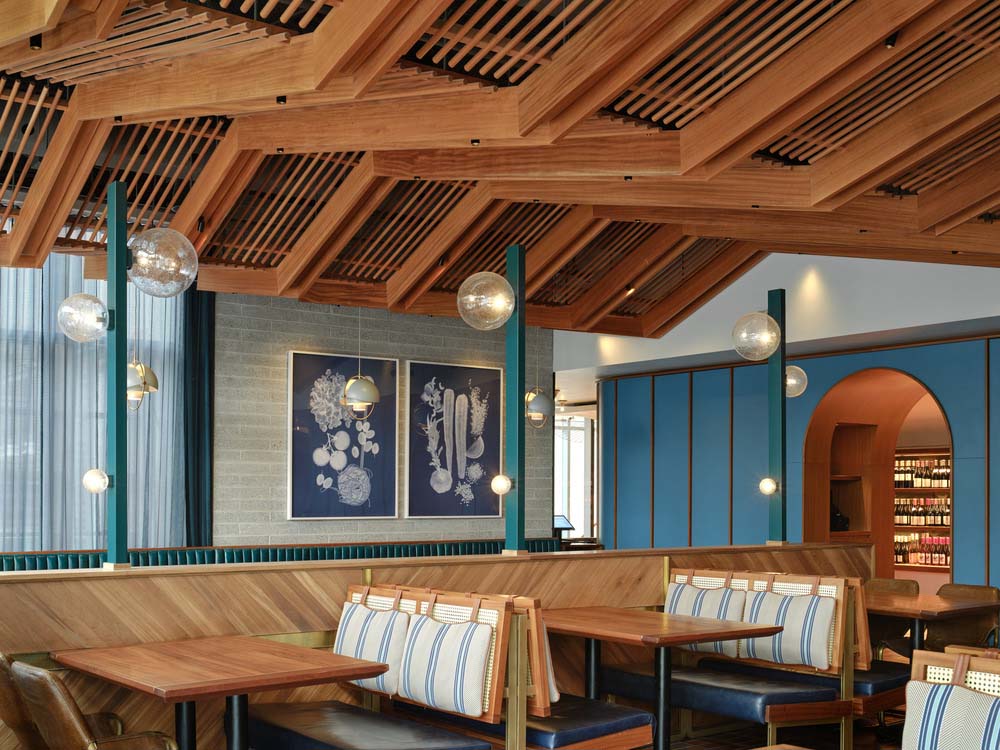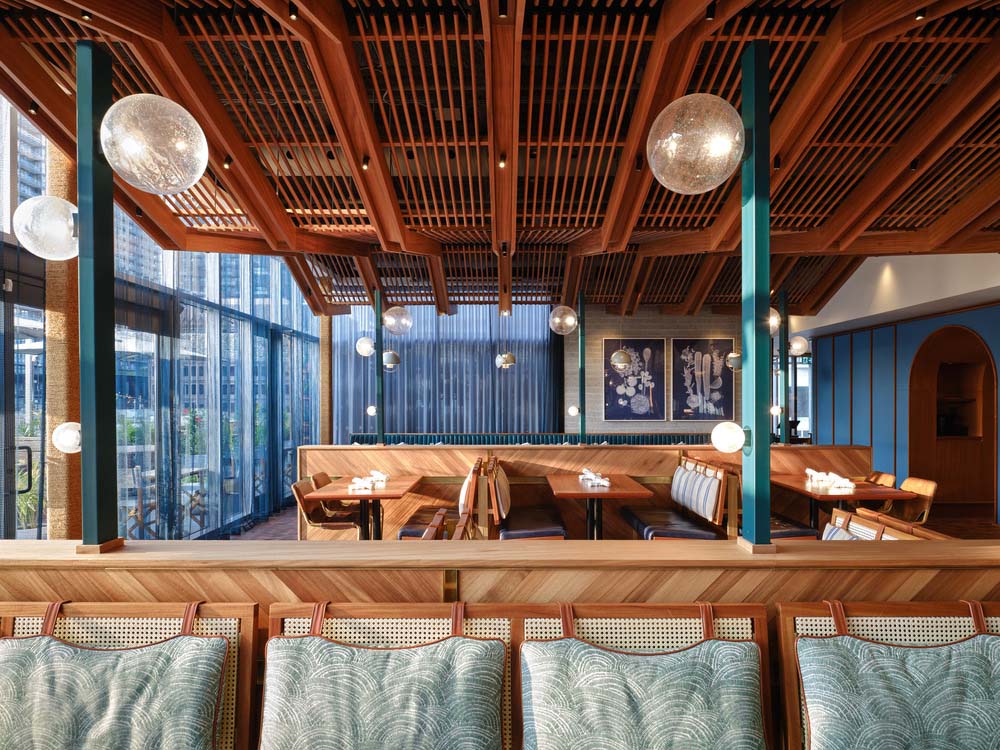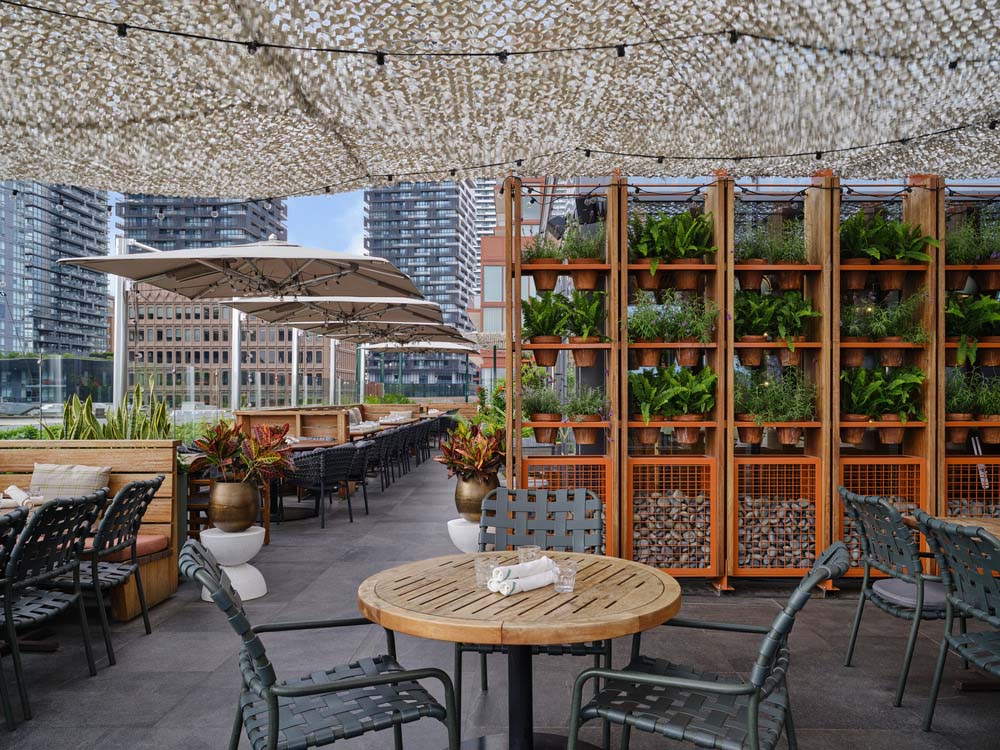 A Harmonious Blend
Giannone Petricone Associates has masterfully crafted a seamless transition between spaces, creating a charged threshold that enriches the culinary experience. As visitors move between the different levels, vestiges of the building's original purpose are thoughtfully preserved and integrated. Custom "coffer" lights pay homage to the building's history, while the postage stamp-patterned mosaic flooring and felt ceiling baffles serve as nostalgic reminders of its postal past.
Reviving Civic Engagement
Situated on a public plaza that once played a pivotal role as a gathering place, Stock T.C continues to serve as a vibrant cultural hub. This innovative emporium draws people together, reviving the civic corner with a wonderful blend of food, design, and community engagement. Stock T.C's captivating ambiance and exceptional offerings have breathed new life into this historic location, creating cherished memories and shared experiences for locals and visitors alike.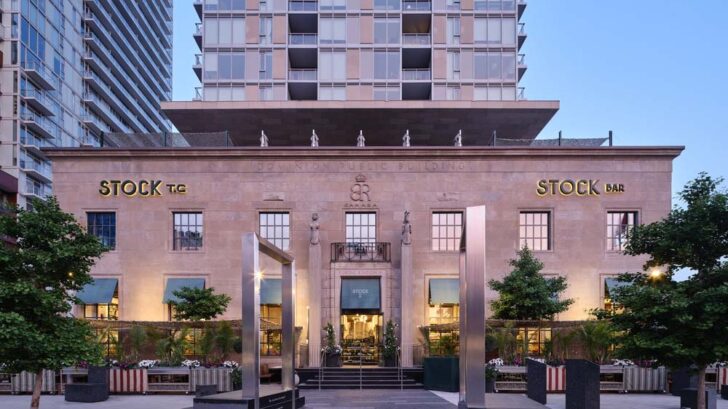 Project information
Architecture and Interiors: Giannone Petricone Associates Inc. – www.gpaia.com
Project size: 21,500 sf
Completion: Spring 2023
Photography Credit: Doublespace, Riley Snelling, Stephanie Palmer