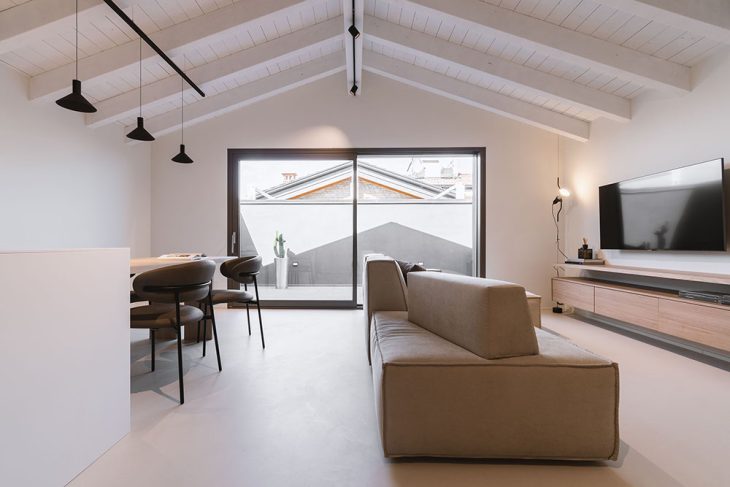 ZDA | Zupelli Design Architecture has recently completed works on "CASA MITI", the interior project of an apartment in the province of Brescia, Italy. The apartment that has been reshaped and remodelled in accordance with a new morphology that projects the following spaces into the existing arrangement: a living room/kitchen, a service bathroom, a single bedroom, a double bedroom, and a bathroom. Discover more after the jump.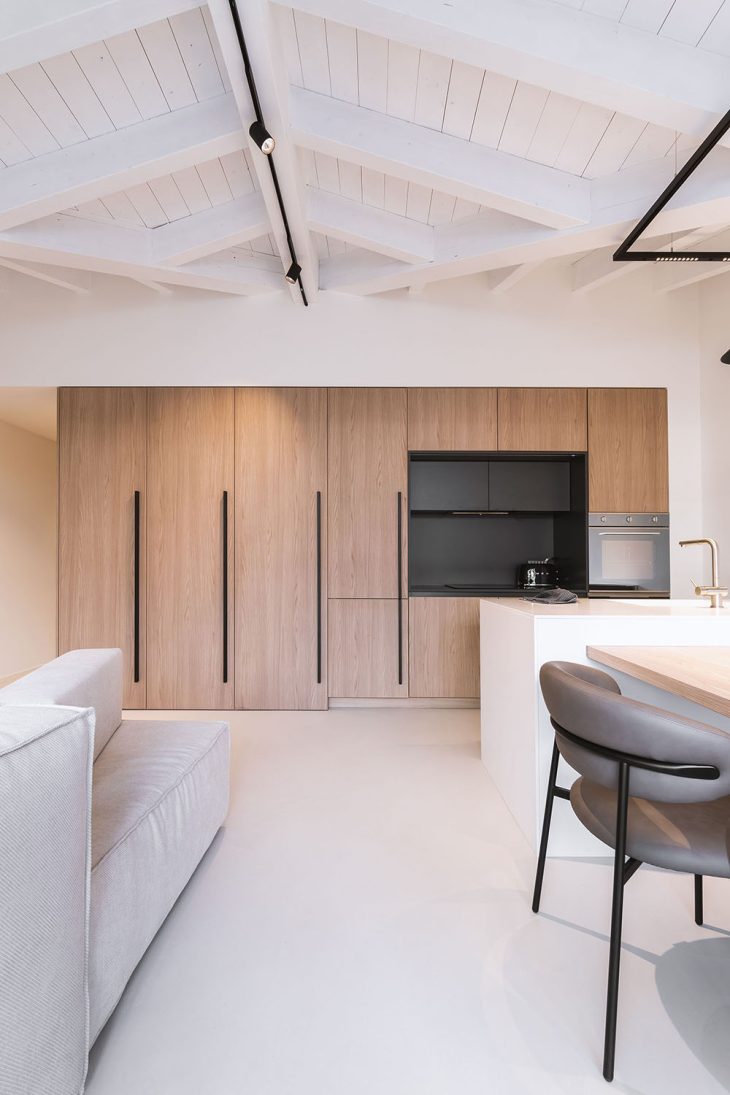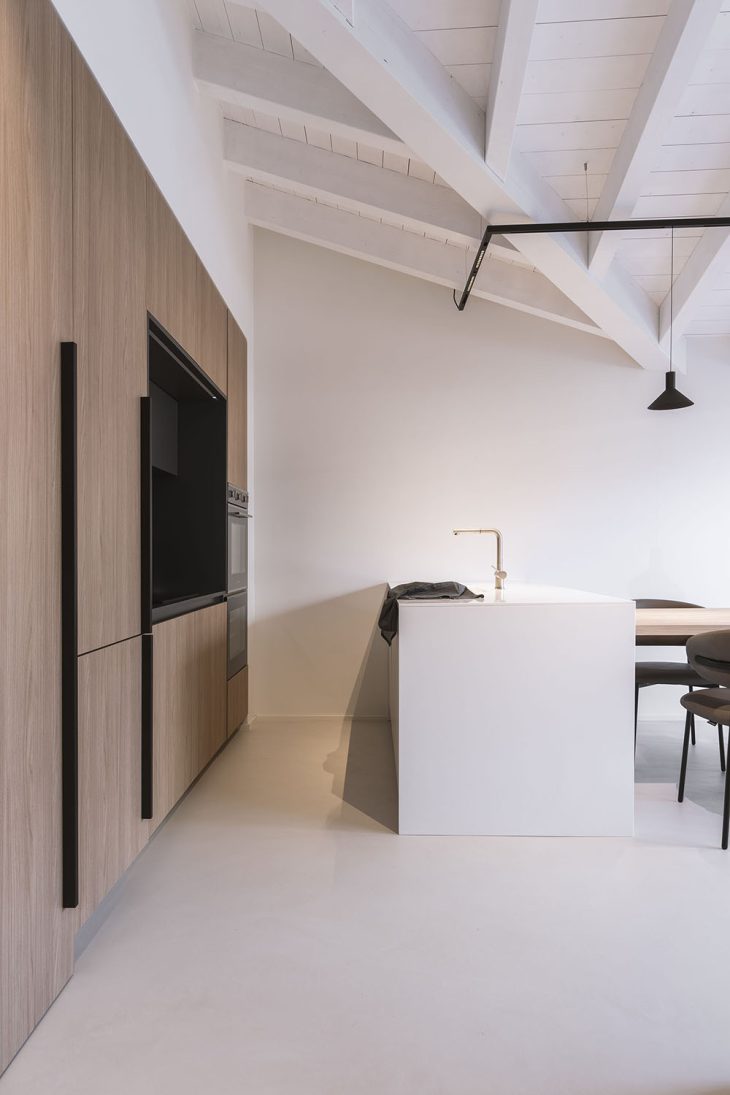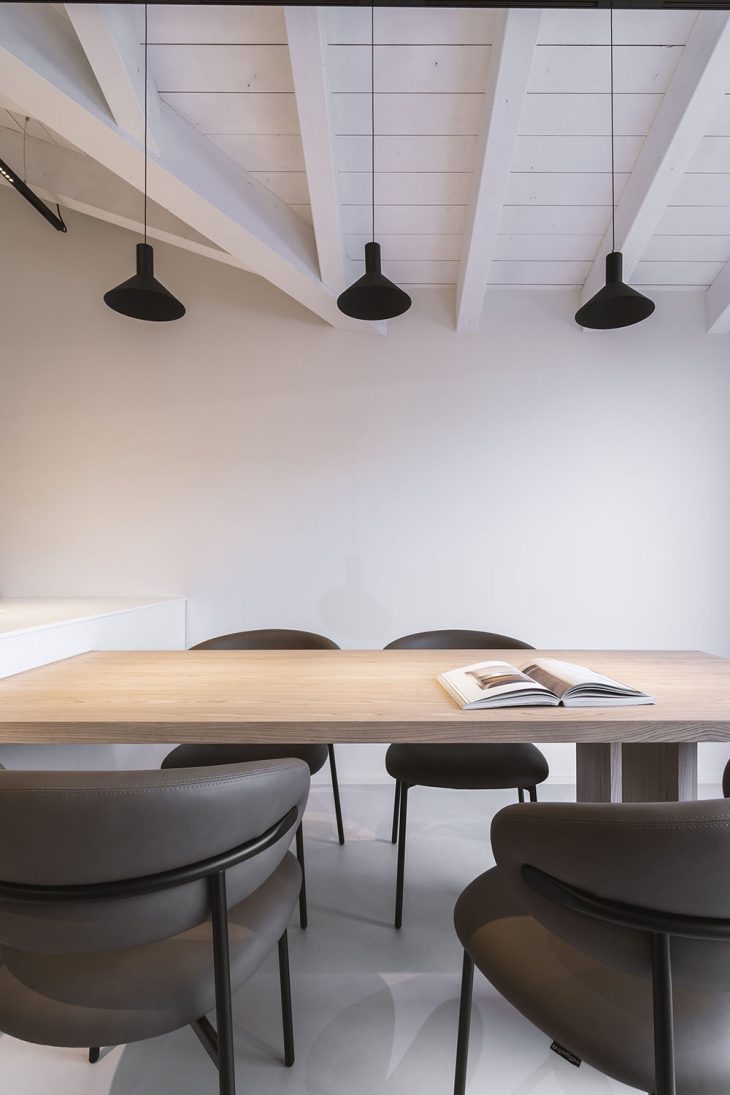 From the architects: Balances of geometric shapes, colour gradations in soft and warm tones at the same time, inducing a sense of harmony and domestic relaxation, with calibrated aesthetic short-circuits to shake up the general architectural key: minimalism to reach the essence. It is around these assumptions that Casa Miti has taken shape, a flat redefined according to a new morphology which rethinks and reshapes the spaces, projecting them into the current layout as follows: living room-kitchen, service bathroom, single bedroom, double bedroom and bathroom.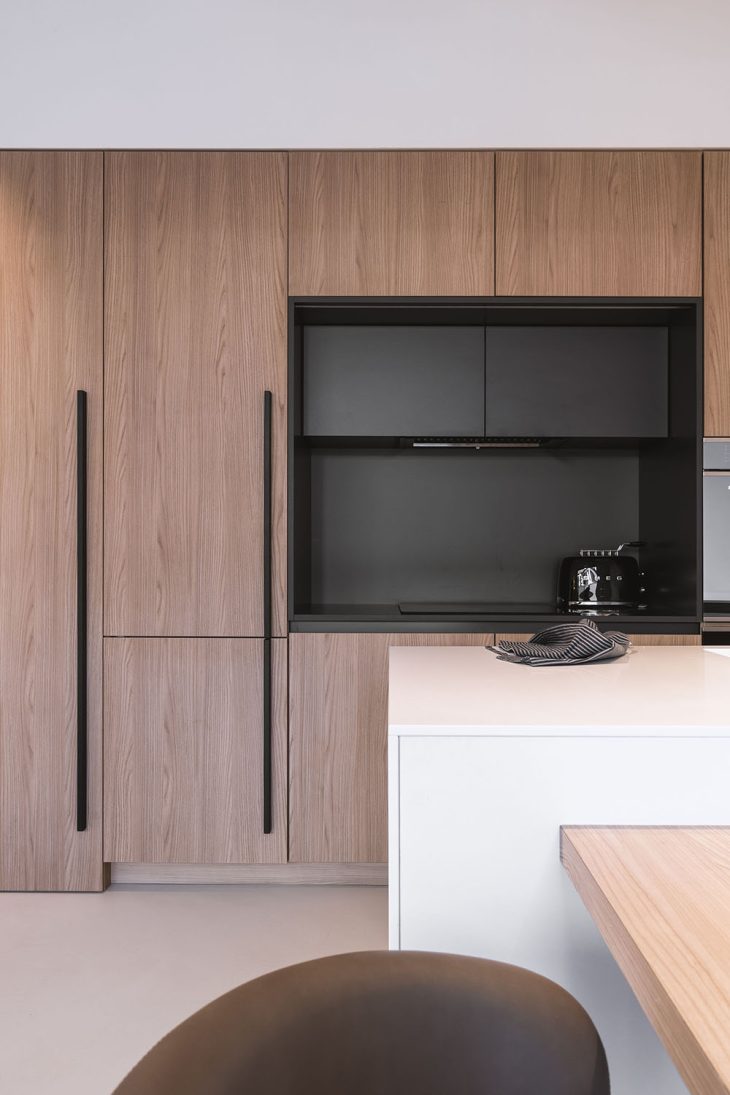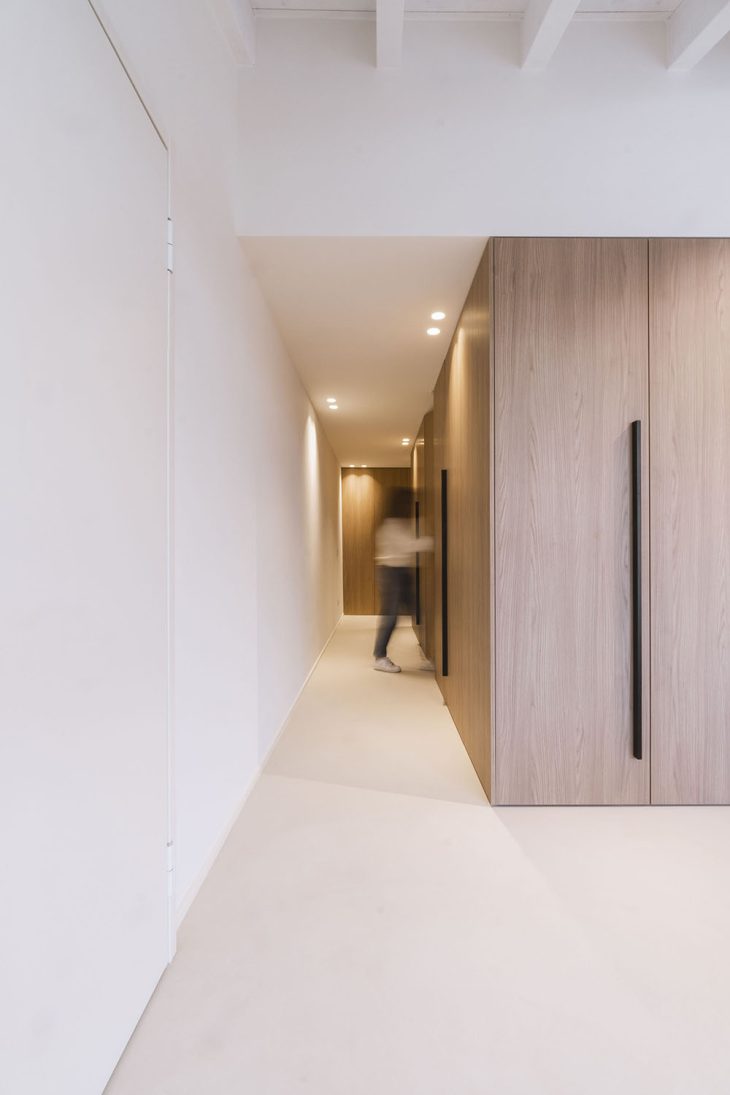 The atmosphere, sober but distinctive, is characterised by the architectural cement finishes and the choice of contrasting wood; in continuity with all the rooms, cement is the stylistic solution that also interprets the bathroom cladding, while wood – as in a dynamic and intermittent dialogue – is the material that appears and disappears but always returns, in the exposed ceiling for example: together with the large opening of the living room onto the terrace, the two creative impulses of greatest impact in the homogeneity of Casa Miti.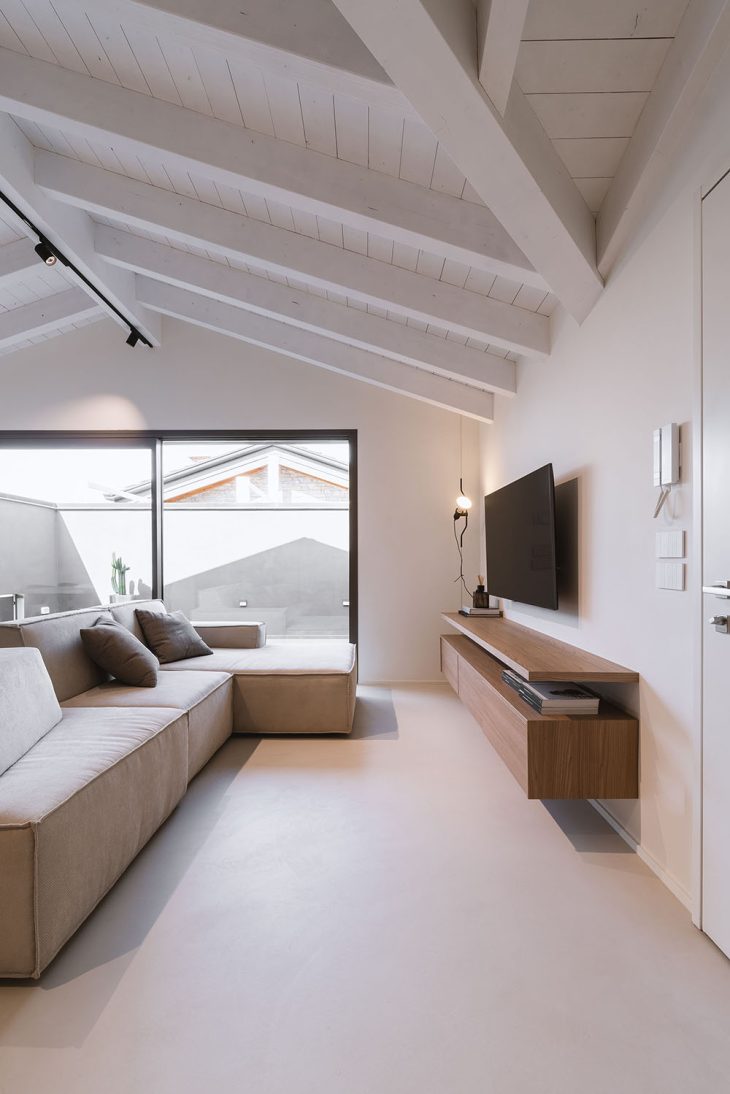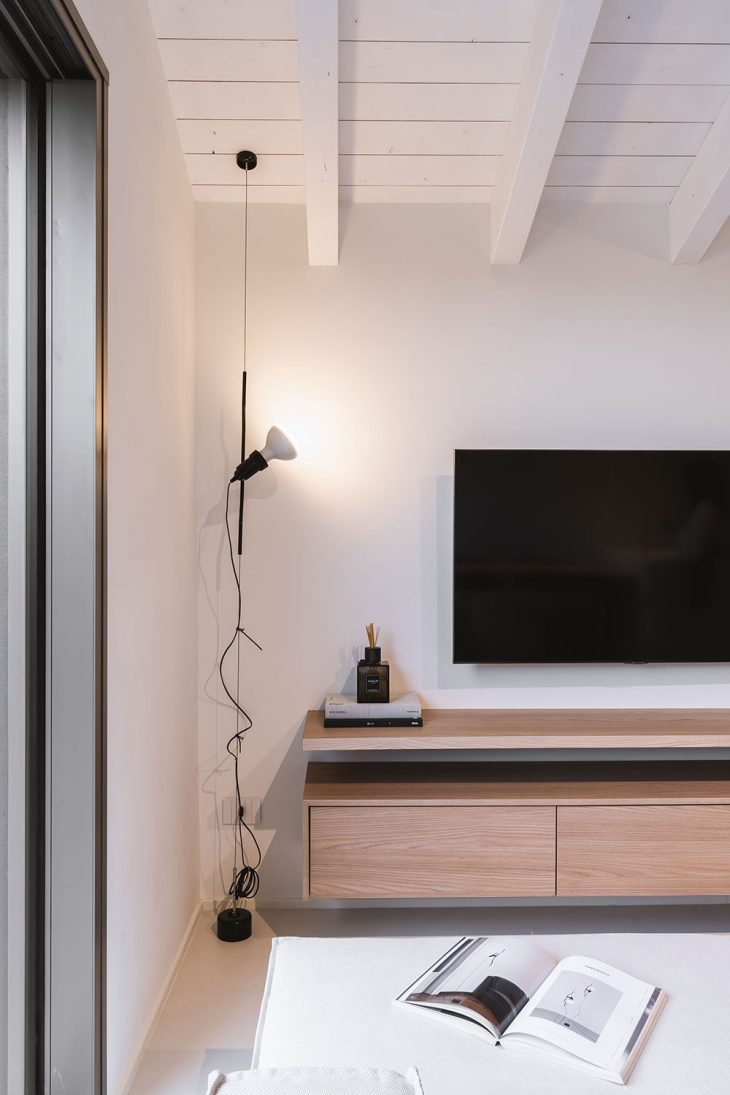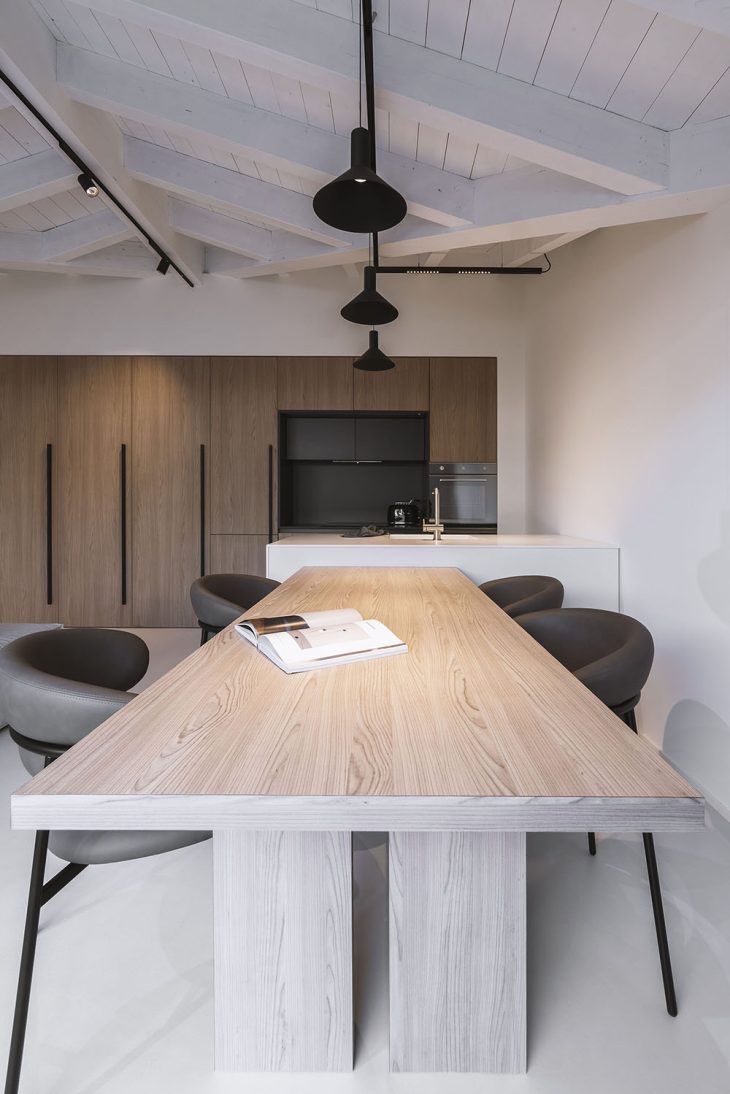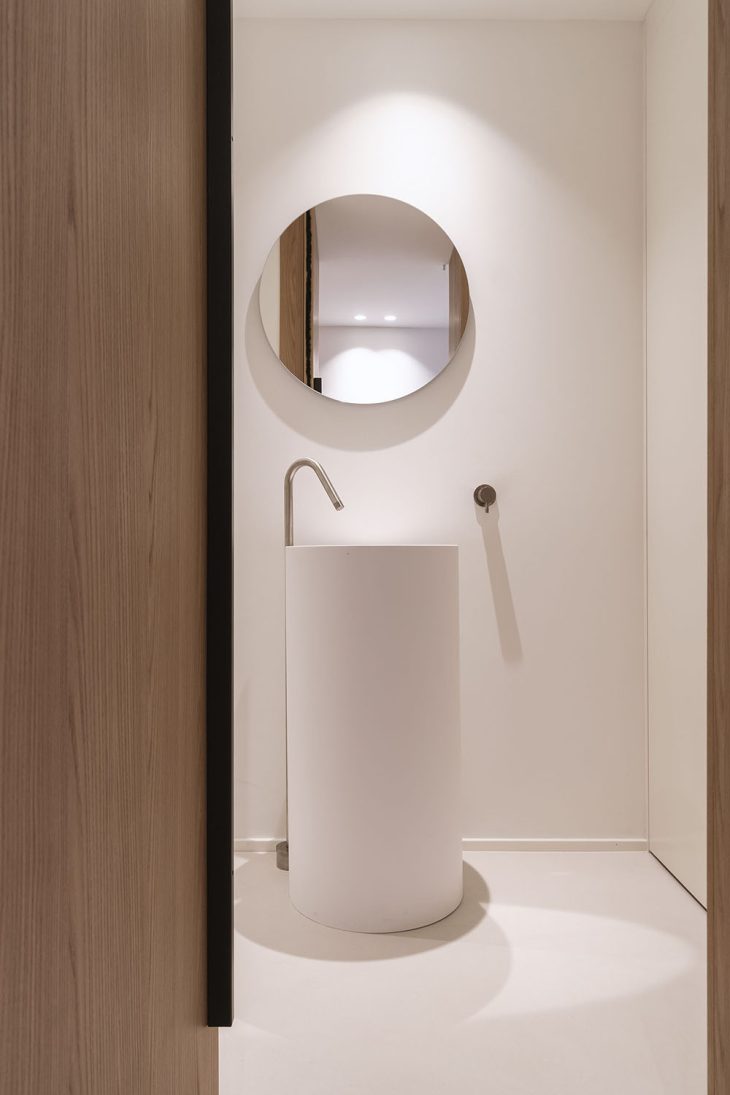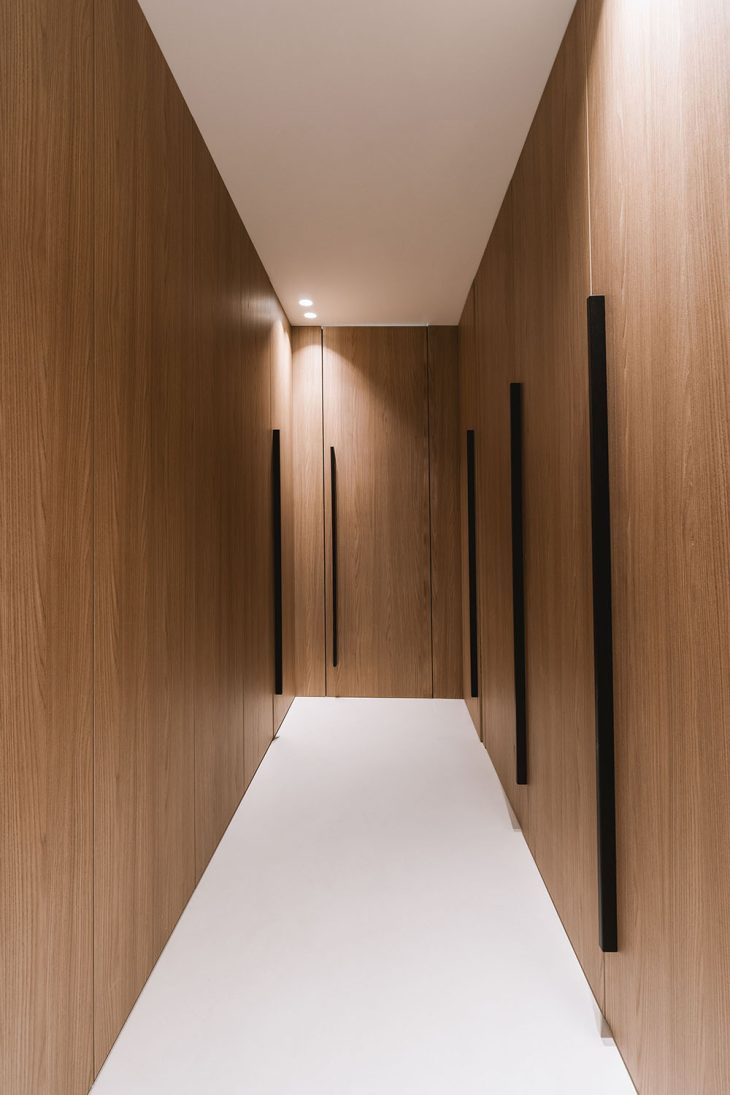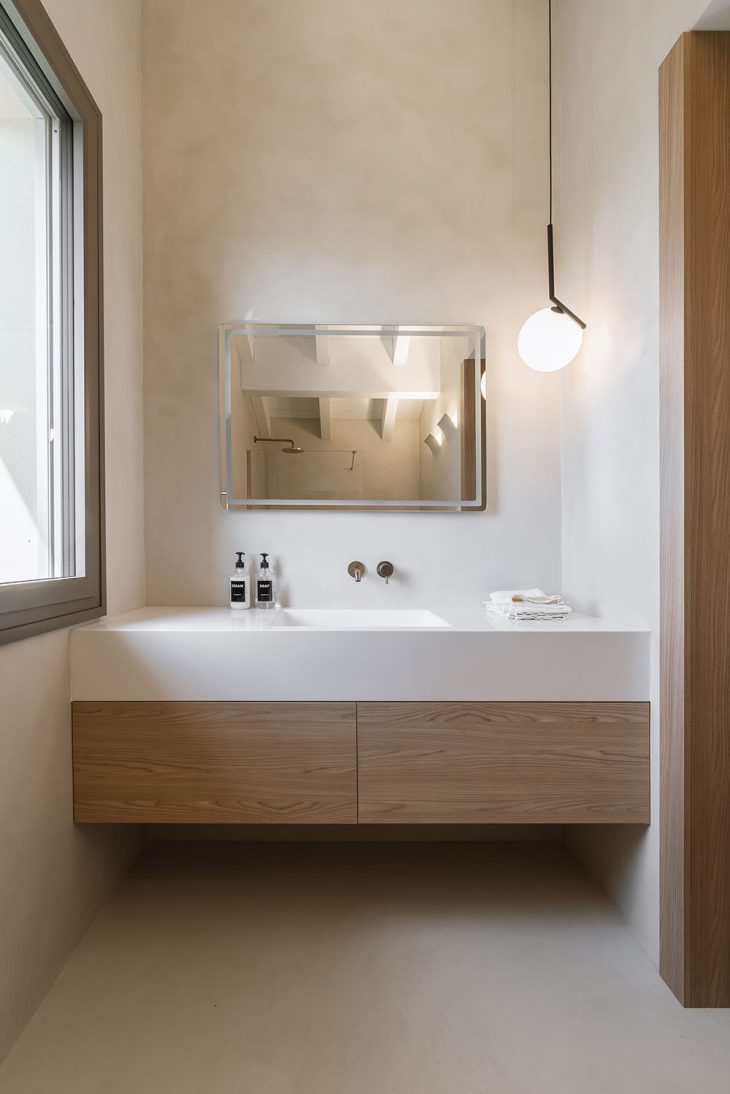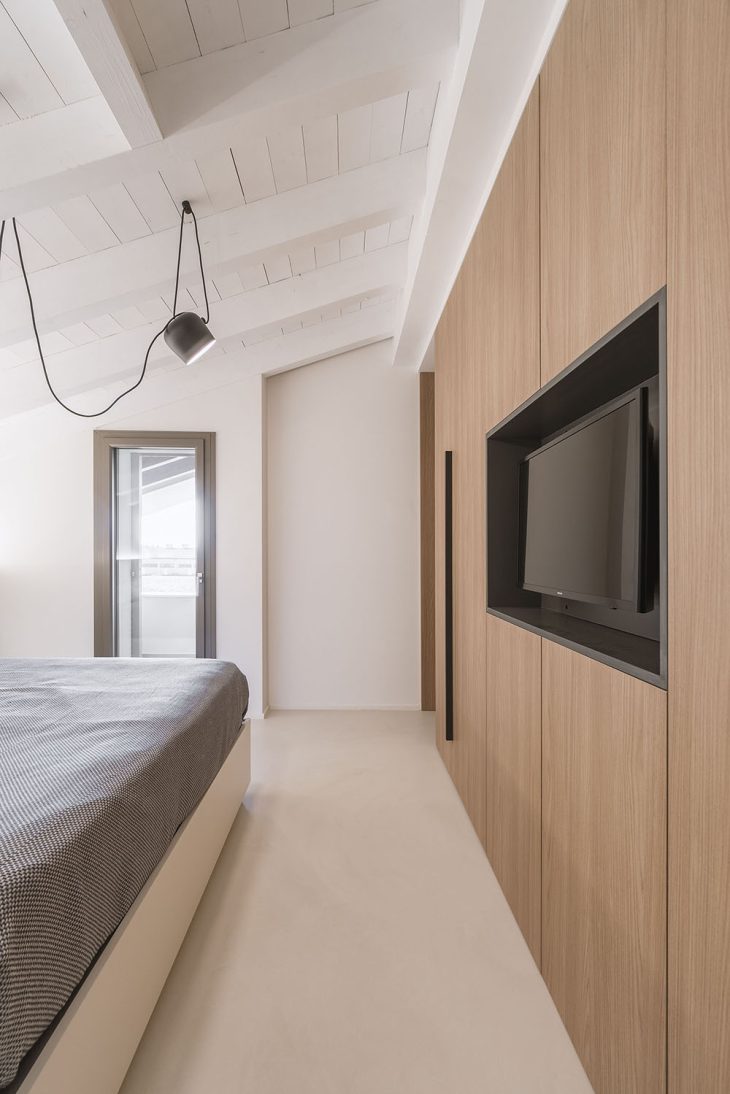 Without ever being shouty or striking. On the contrary. Sometimes seemingly elusive, as in the case of the cupboards that design the spaces of the house in which the kitchen, the doors leading to the rooms and wardrobes are 'hidden'. Thus the lighting, mostly technical, with only a few decorative pieces, does not deviate from the focused identity. Last but not least, a significant detail: other important furniture elements, from the wall cupboards to the bed, from the boiserie to the dining table and the kitchen, were entirely custom-designed by ZDA.