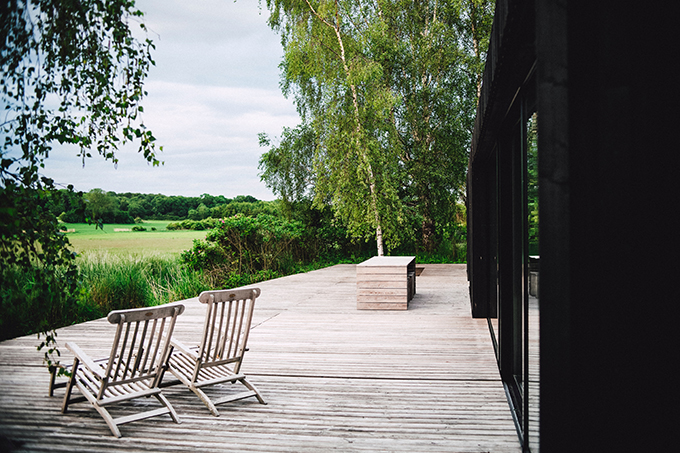 We are now in the season of spring, which means that summer is quickly approaching, so now is the time that most people do their typical spring cleaning as well as exterior renovations in hopes of them being completed by the time summer arrives.
Think of it like this… this the time where people are trying to bring indoor living, outdoors, versus bringing the outdoors into the home…
Most home renovation projects can be quite daunting, especially when it comes to your home's exteriors but when it comes to installing a deck, it's definitely a project you want to leave up to the pros. If you're good with your hands, then building your deck might be the perfect DIY project for you but if you're not too handy, save yourself the injury and hire a professional in your local area.
But regardless of whether you decide to build your deck yourself or hire professionals to do it (highly recommended), there are a few important considerations to think about first. These considerations can not only affect the overall value of your home but also the way you enjoy the outdoors. Take a look at some of the biggest considerations to think about before having your deck installed.
Biggest Considerations to Think About Before Deck Installation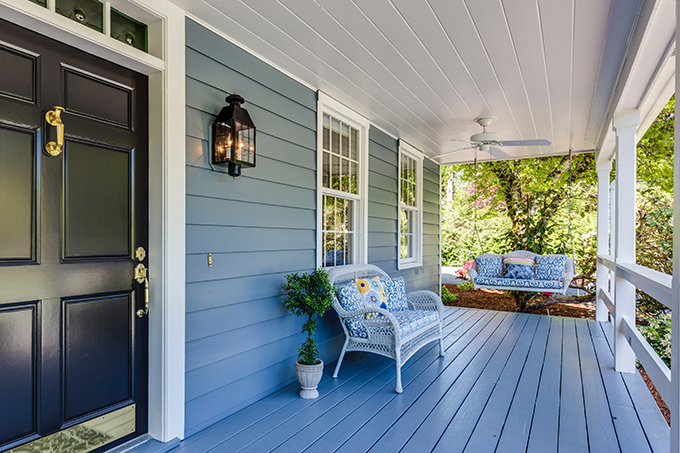 The Area in Which You Live
You may not think it matters because if you want a deck added to your home then you're just simply going to get one… that's understandable if you're just getting a deck for your own personal enjoyment without wanting to sell it.
That's not saying that if you may want to sell your home, that it won't sell because you added a deck but the addition of a deck and your geographical location will definitely have an impact on how well your home will sell.
If your home is located in an area that experiences warm weather year-round, the addition of a deck to your home will be an extremely hot commodity on the market. And because decks add value to a home's value, people are willing to pay for it!
Unfortunately, adding a deck can have negative effects on your home's value if you live in an area where you experience long winters. Homebuyers aren't willing to pay the extra money for homes with decks because they won't get to enjoy them long. Decks don't really hold too much weight in colder areas, but you never know… you might a potential homebuyer that wants a deck despite the long winters!
Materials Used to Build Your Deck
The materials used are a very important factor to consider, mainly for consideration of the lifespan of your deck. When adding a deck to your home, you have to look at it as an added investment into your home, that you obviously want to last and the materials you choose play a significant role in your deck's longevity.
There are different kinds of materials that can be used for decks but the most popular is wood and composite decking. Both materials are gorgeous for decks but there are even more things to look at with the materials.
Wood: Wood is going to be the material that's going to give you the highest return on investment and value for your home but wood is also going to be the material that requires the most maintenance because it isn't as resilient to weather conditions. HGTV recommends clear wood preservatives because they contain UV protectors. It will require regular maintenance to maintain its luster, especially if you're wanting to sell your home.
Composite Decking: Composite decking may not give you a higher return on investment but it is the decking material that's of higher quality and more durable to withstand the harsh elements.

Size and Function of Your Deck
Just like any other purchase, ask yourself why do you want a deck. The answer to this question kind of reverts back to earlier when it was asked if you're someone who likes to entertain or if you just enjoy being outdoors… A deck installation would be considered as a major purchase and if you're going to spend money on it, it's important that you know how you're going to use it and if it's even worth the purchase.
If you indeed enjoy entertaining then having a deck installed would be the perfect addition to your home but in making that decision, you would then need to determine how big you want your deck to be.
The price of materials is definitely going to play a significant role in how you determine how big your deck needs to be. Are you going to need it for dining and additional seating or will it just be used for small gatherings? You don't want to get your deck too small where you can enjoy it or too big where you won't use the space, so the square footage will obviously also play a role in pricing too.