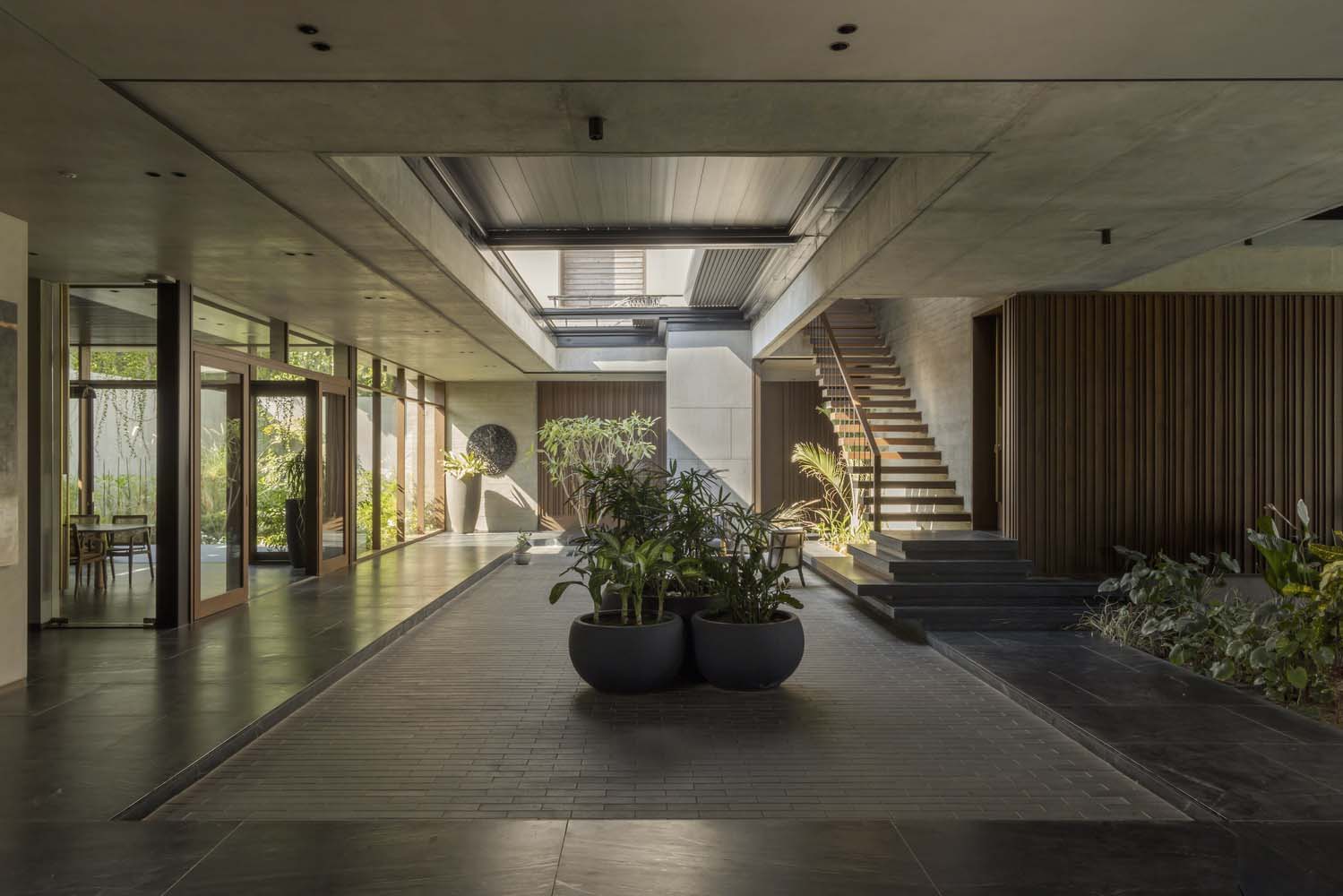 MODO Designs has recently completed work on this stunning private residence in Rancharda,India. On 45,000 square feet of land, the site is part of a plotting scheme outside of Ahmedabad. A 4-bedroom house with a living, study, and entertainment area was what the owner requested. The owner desired an open house, thus the conceptual design began with layouts that included courtyards and partially open verandah spaces. Openness was desired over confined, guarded places because only the owner and his father would be residing there while the daughter would occasionally visit. The home is made up of a number of courtyards, including an entry court, a center court, a dining area court, a shower court, and a pool court. This creates a very open home that welcomes in the outdoors.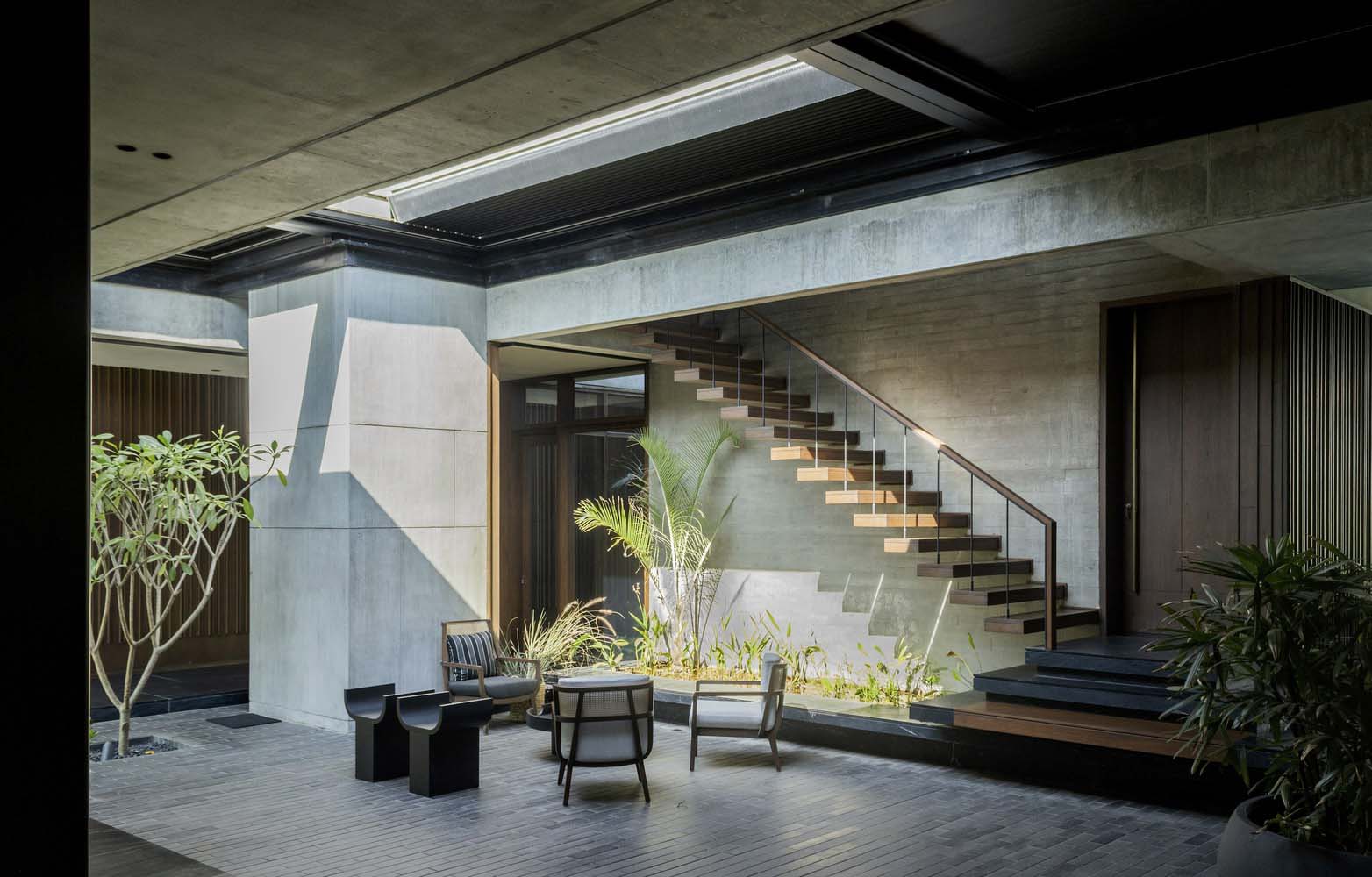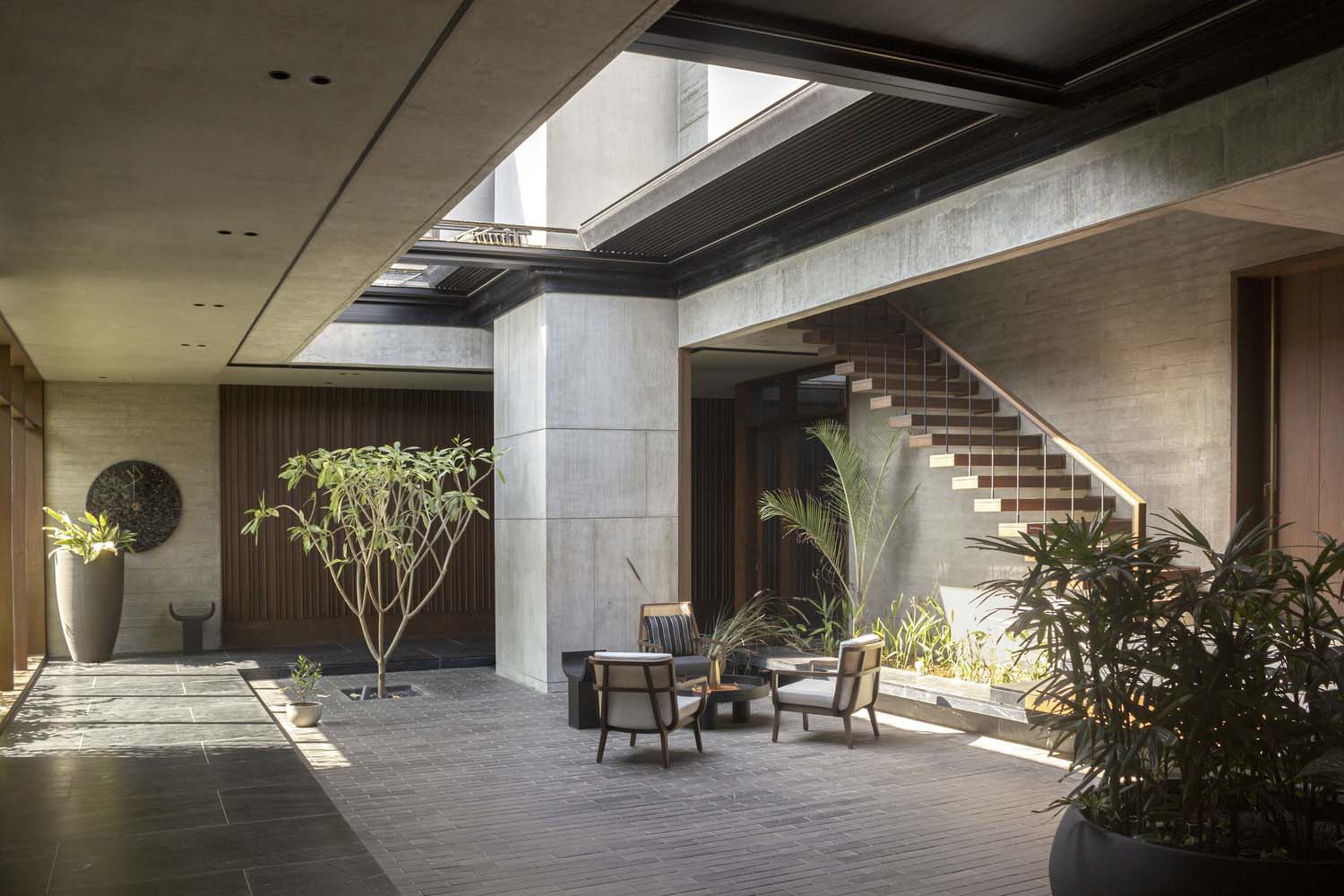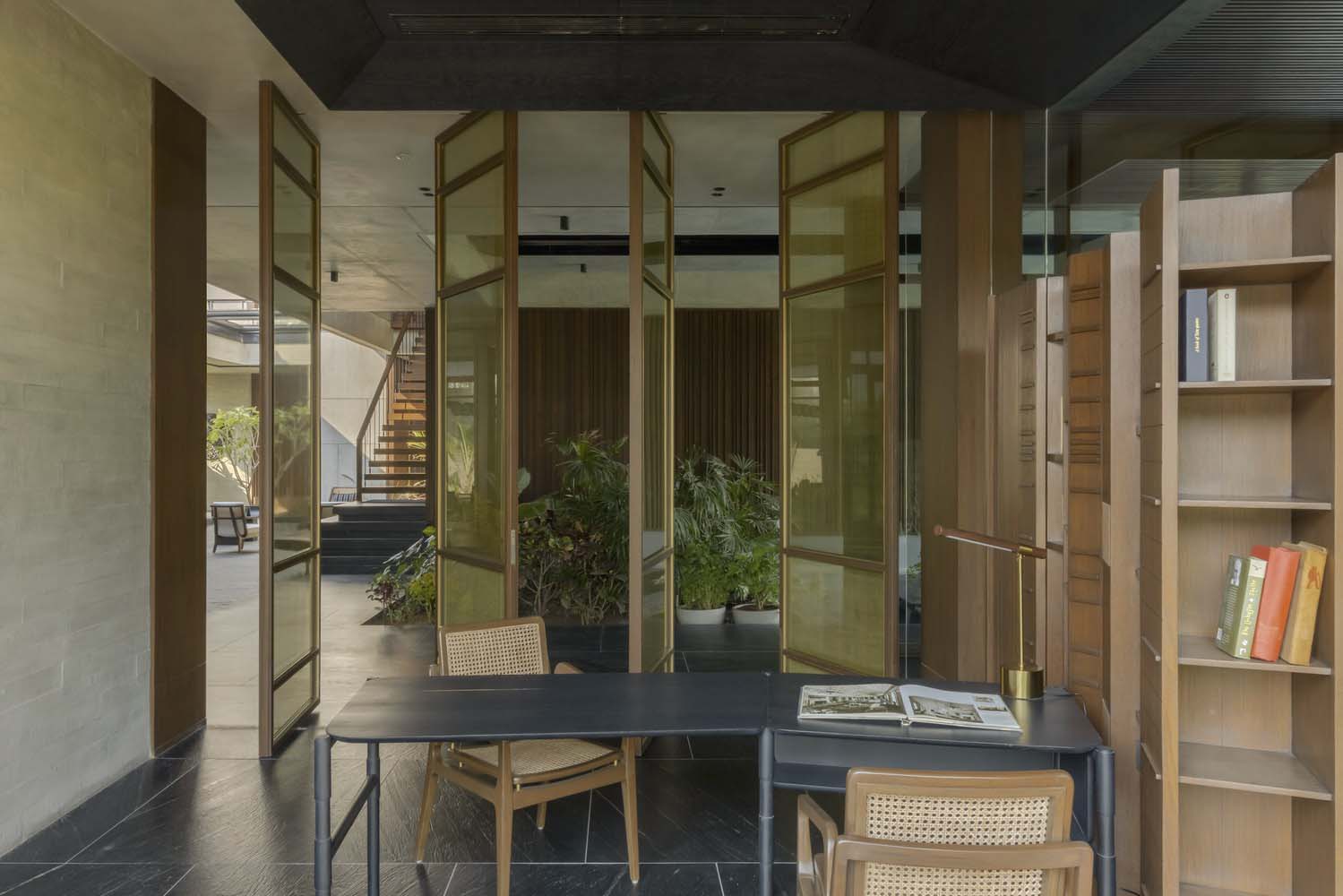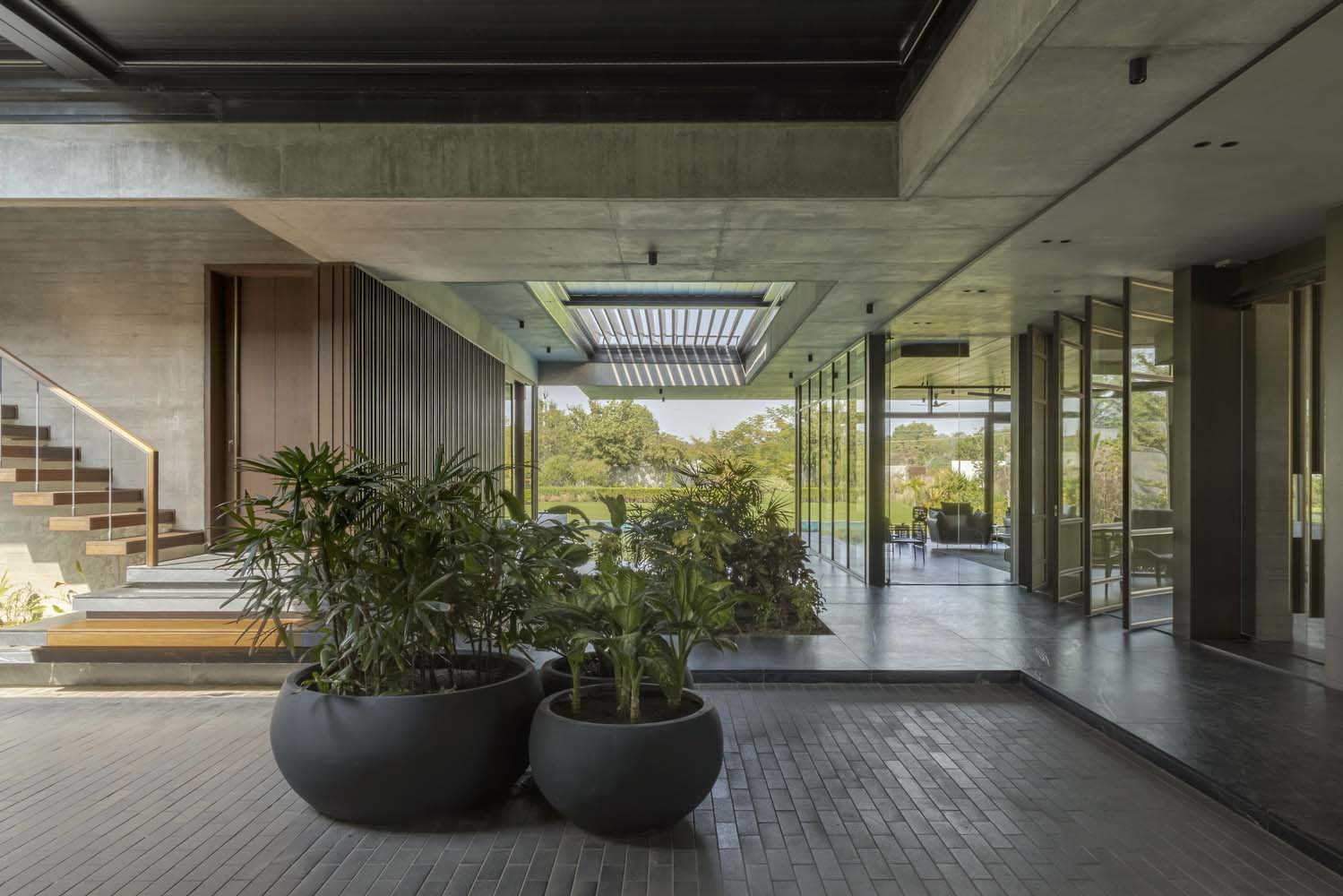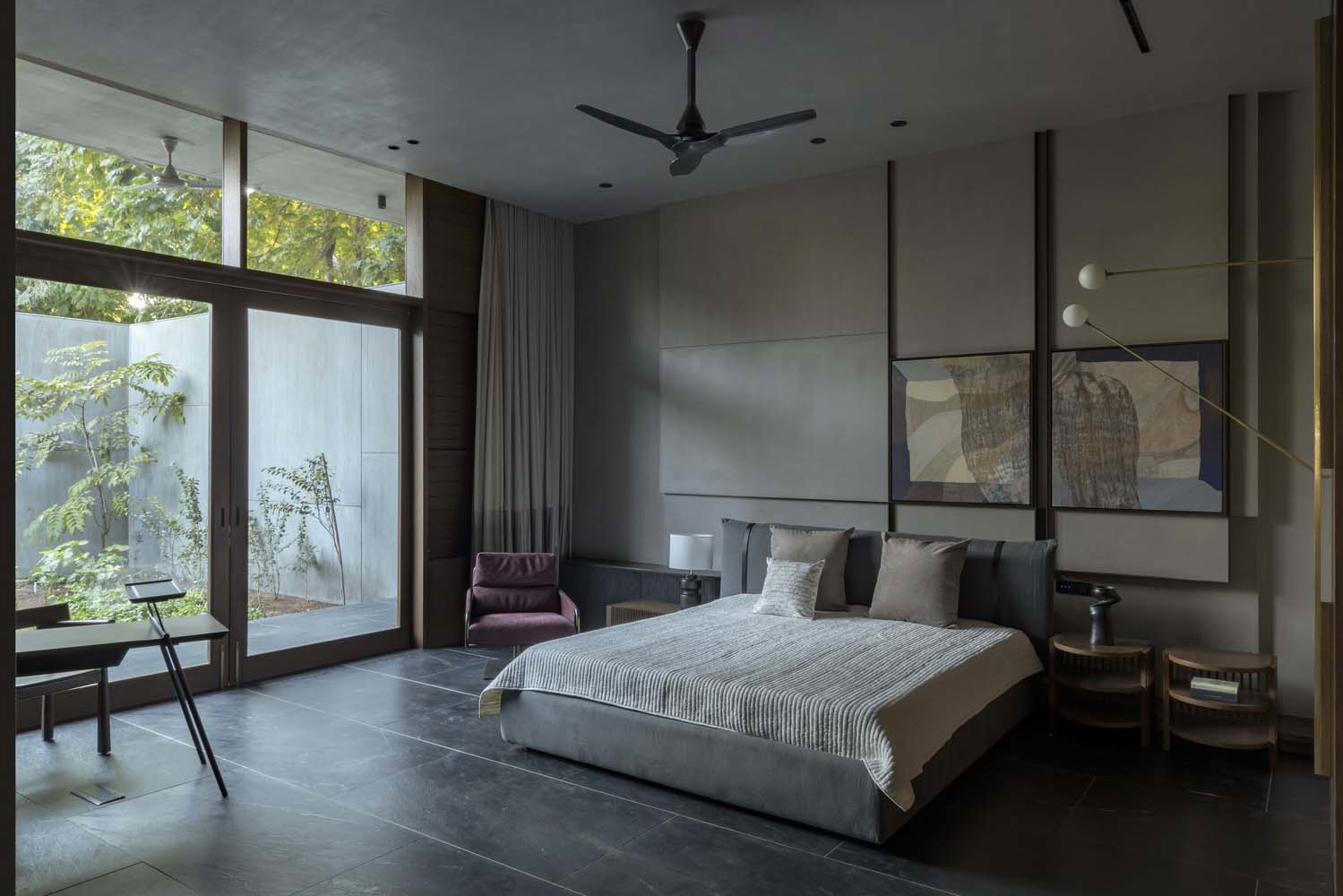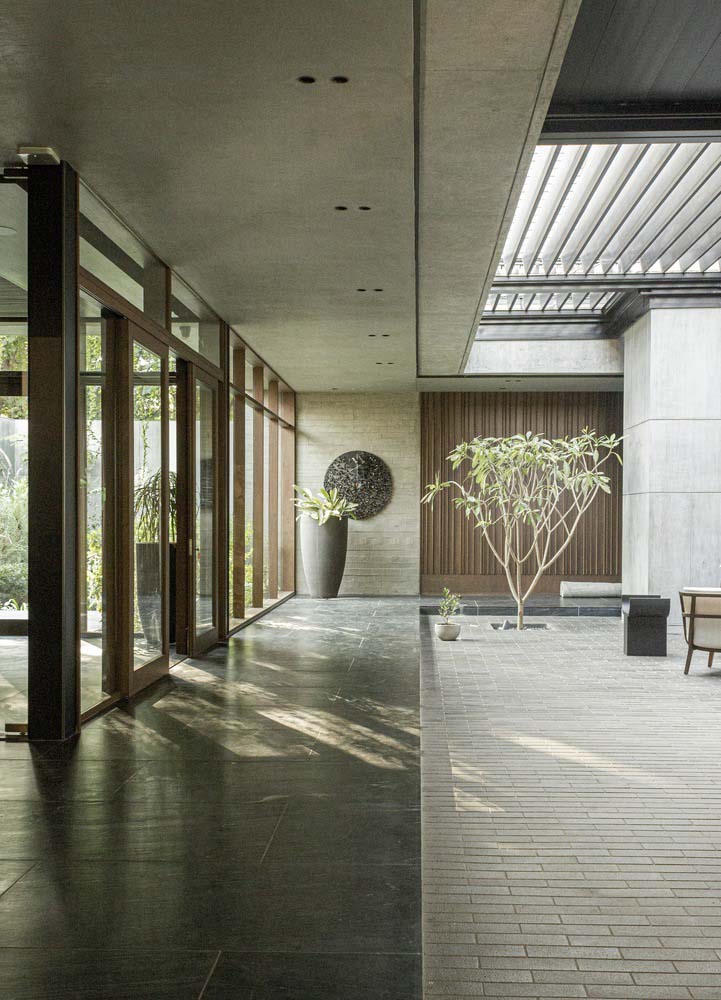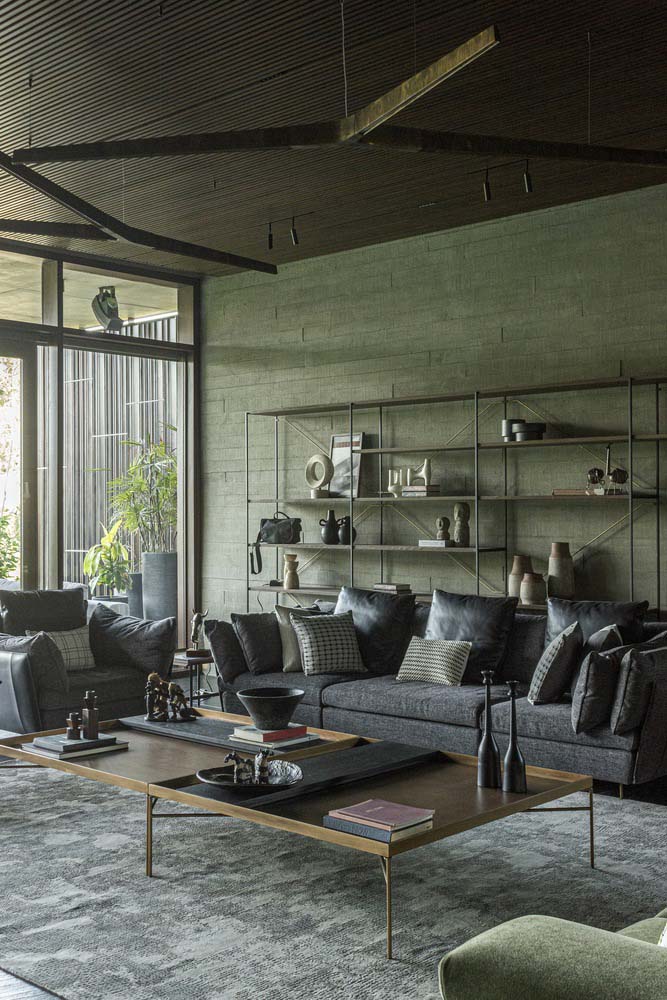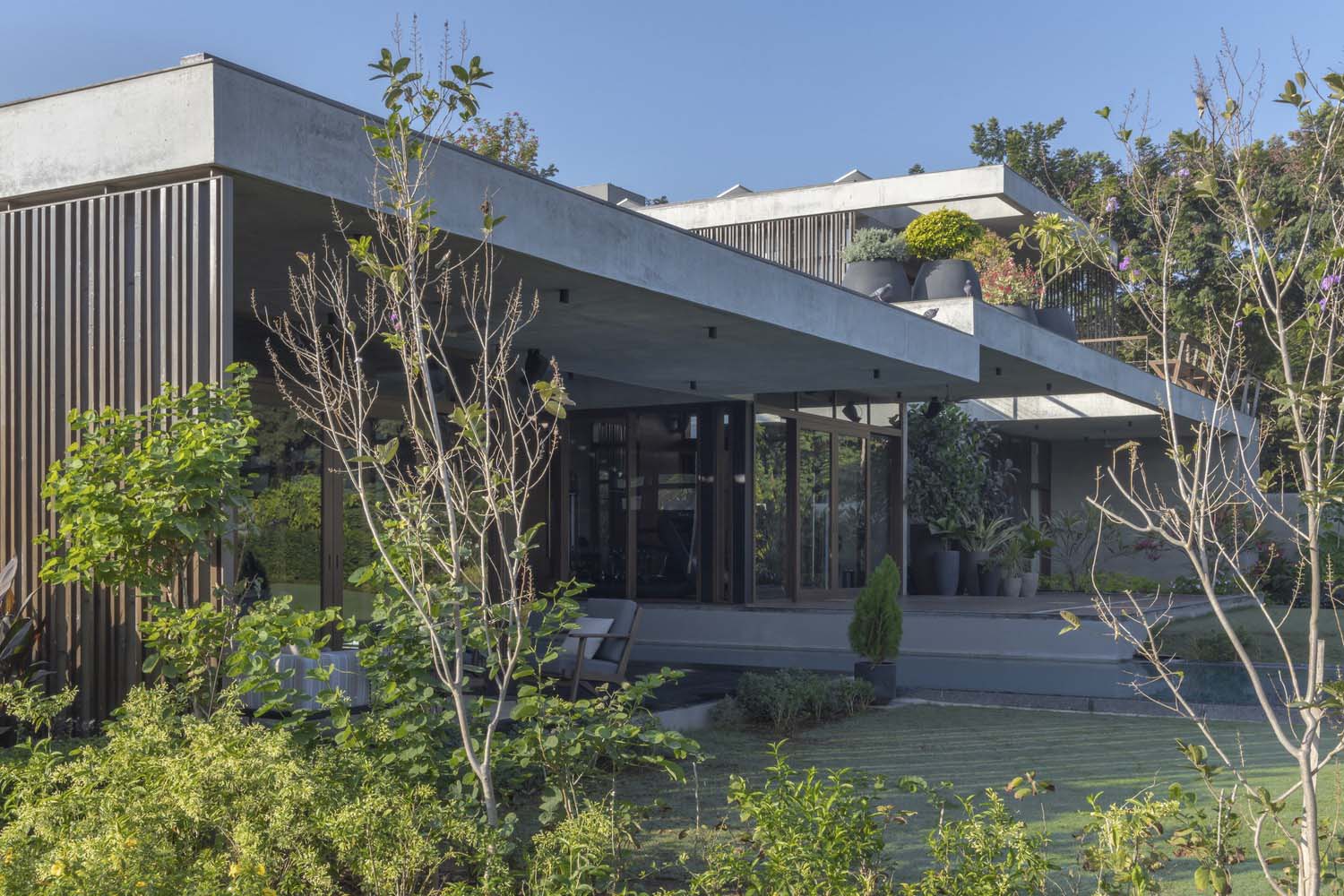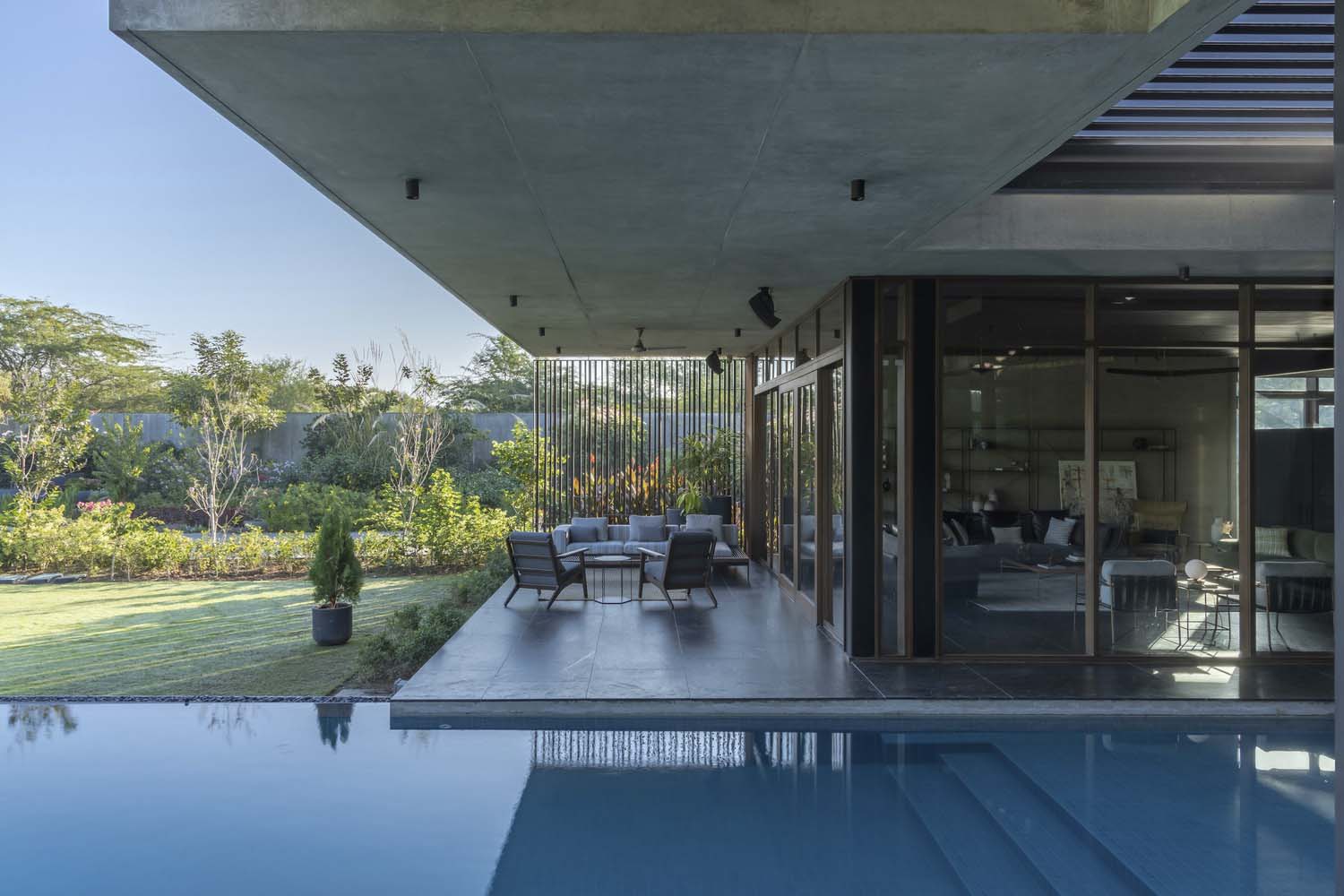 An version of the classic pattern of Ahmedabad haveli houses, the ground level is set up around the main courtyard. However, modern expression involves a network of auxiliary courts that connect to the outside world and give the central court an outgoing personality. A study space, kitchen and dining area, living area, owner's bedroom, guest bedroom, and father's bedroom surround the center court, while the upper level is lighter and just has the entertainment area and the owner's daughter's room. There are sit-out areas on the upper terraces that overlook the garden and the entertainment space. With the upper-level mass regressing, the form appears lighter from the north garden.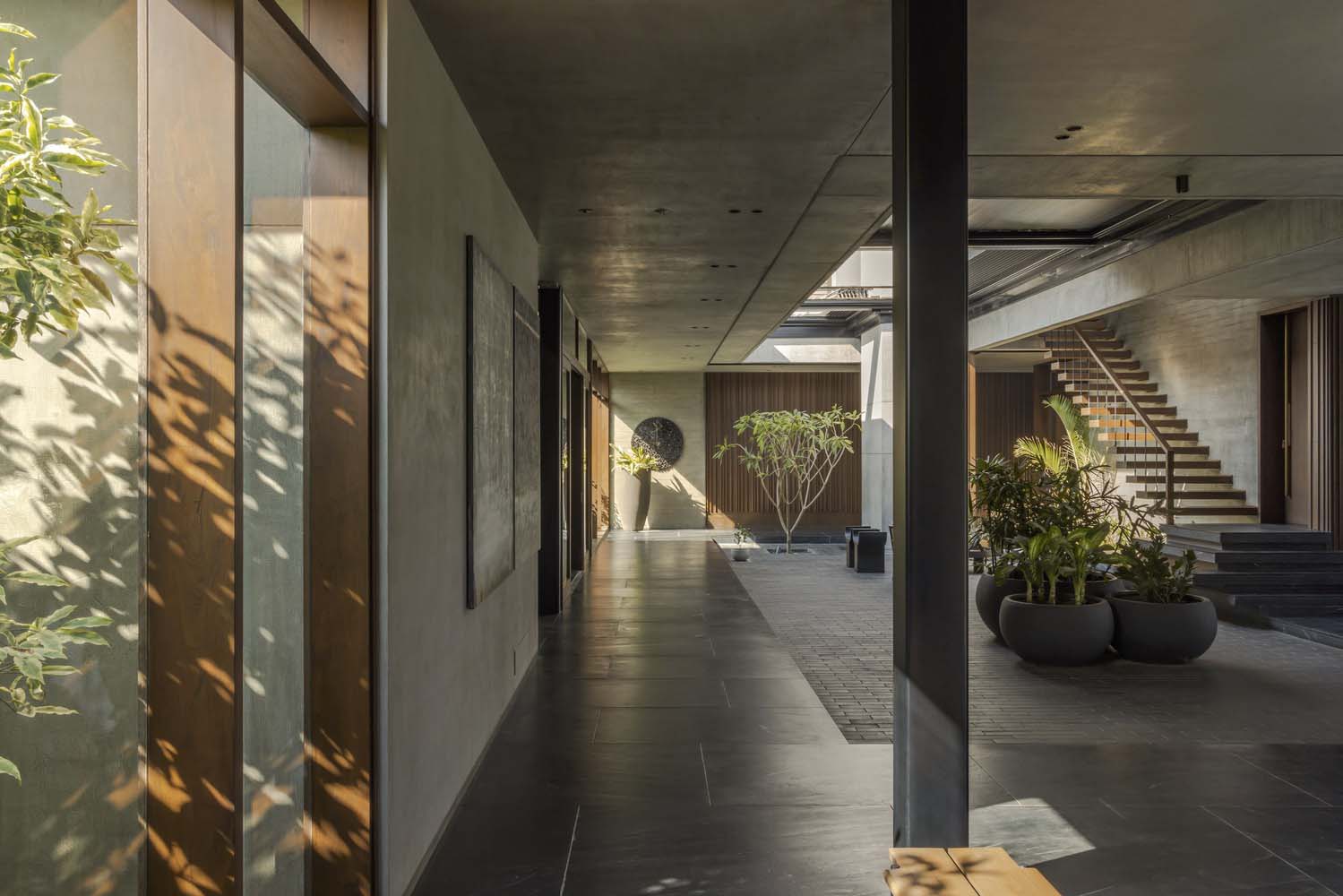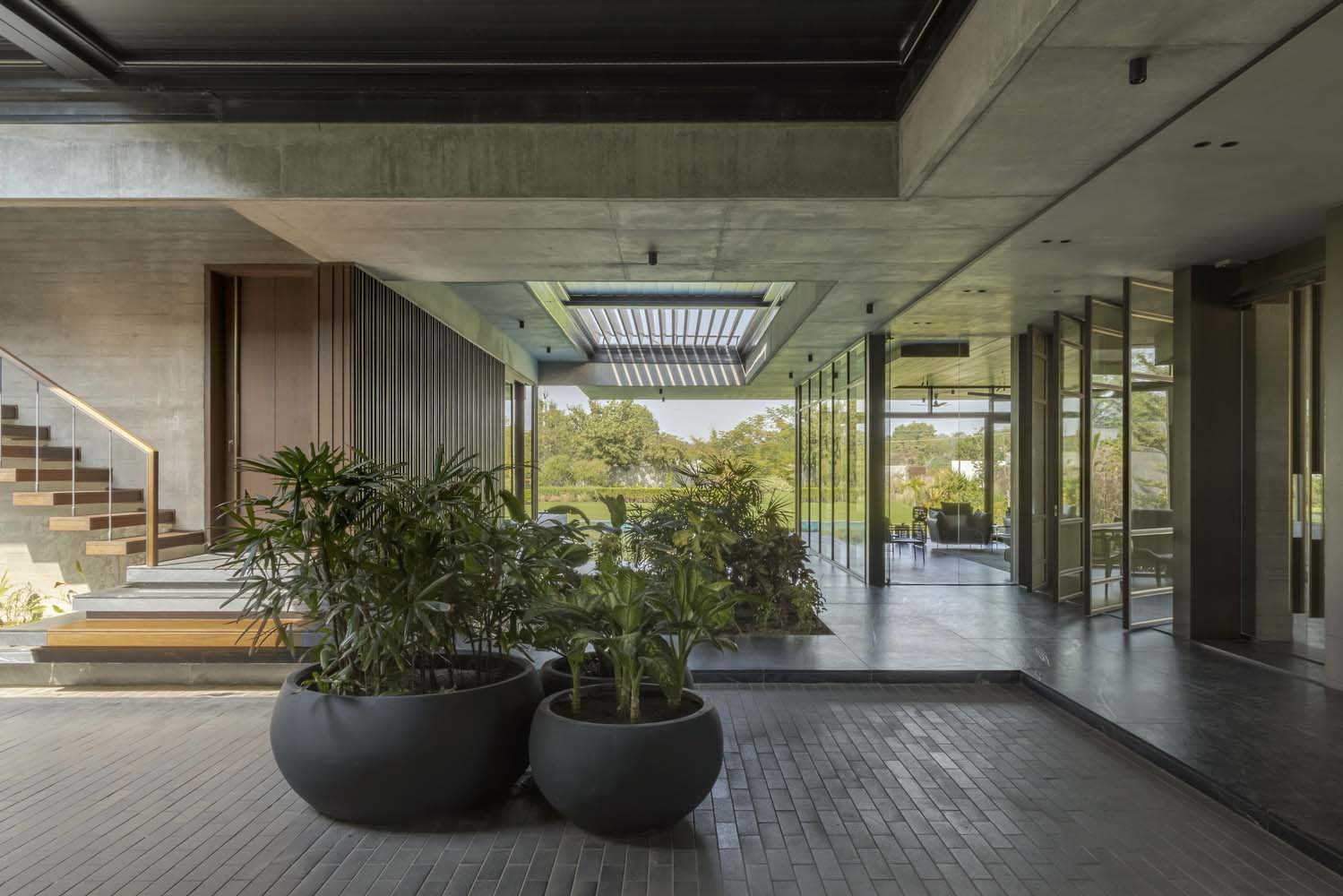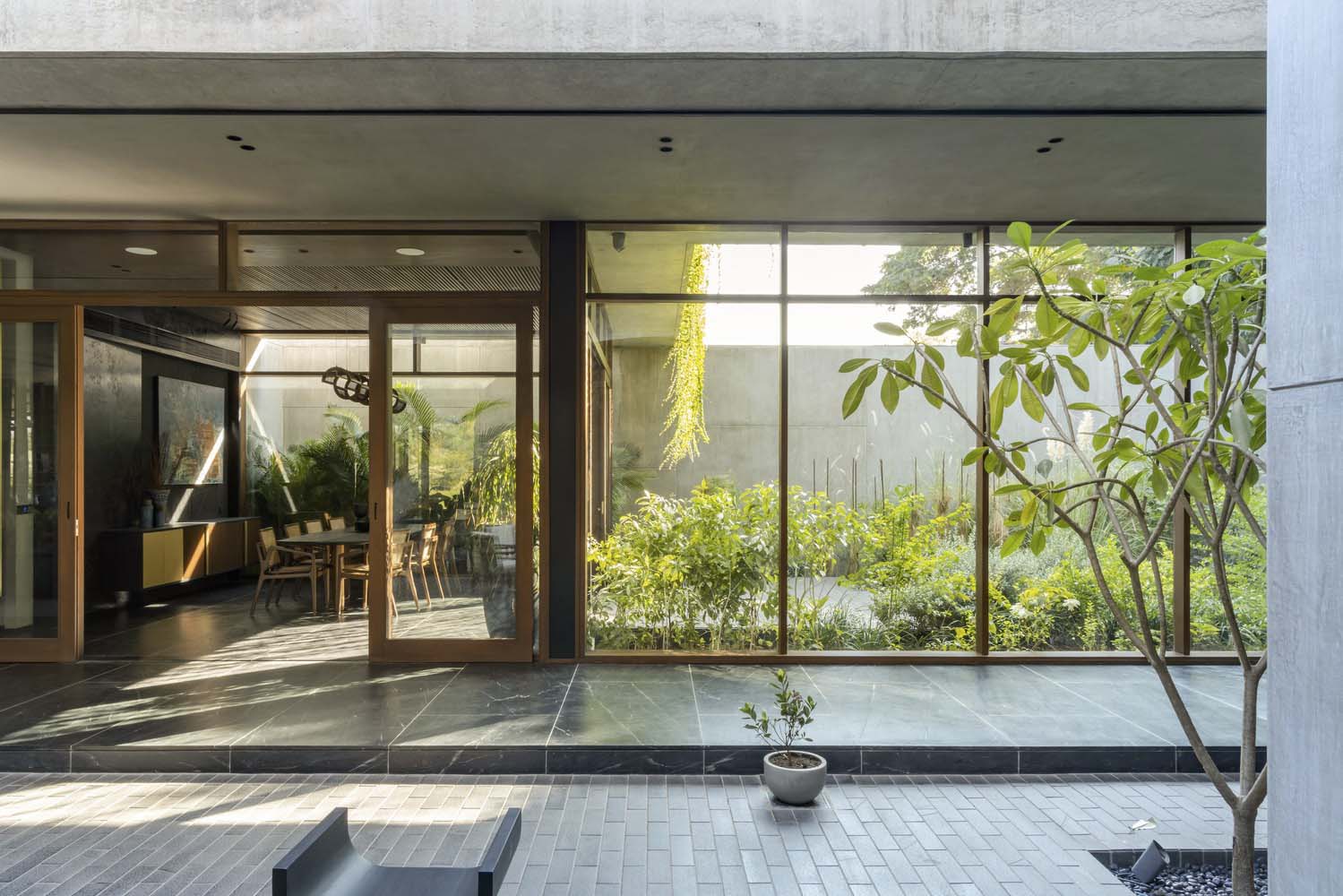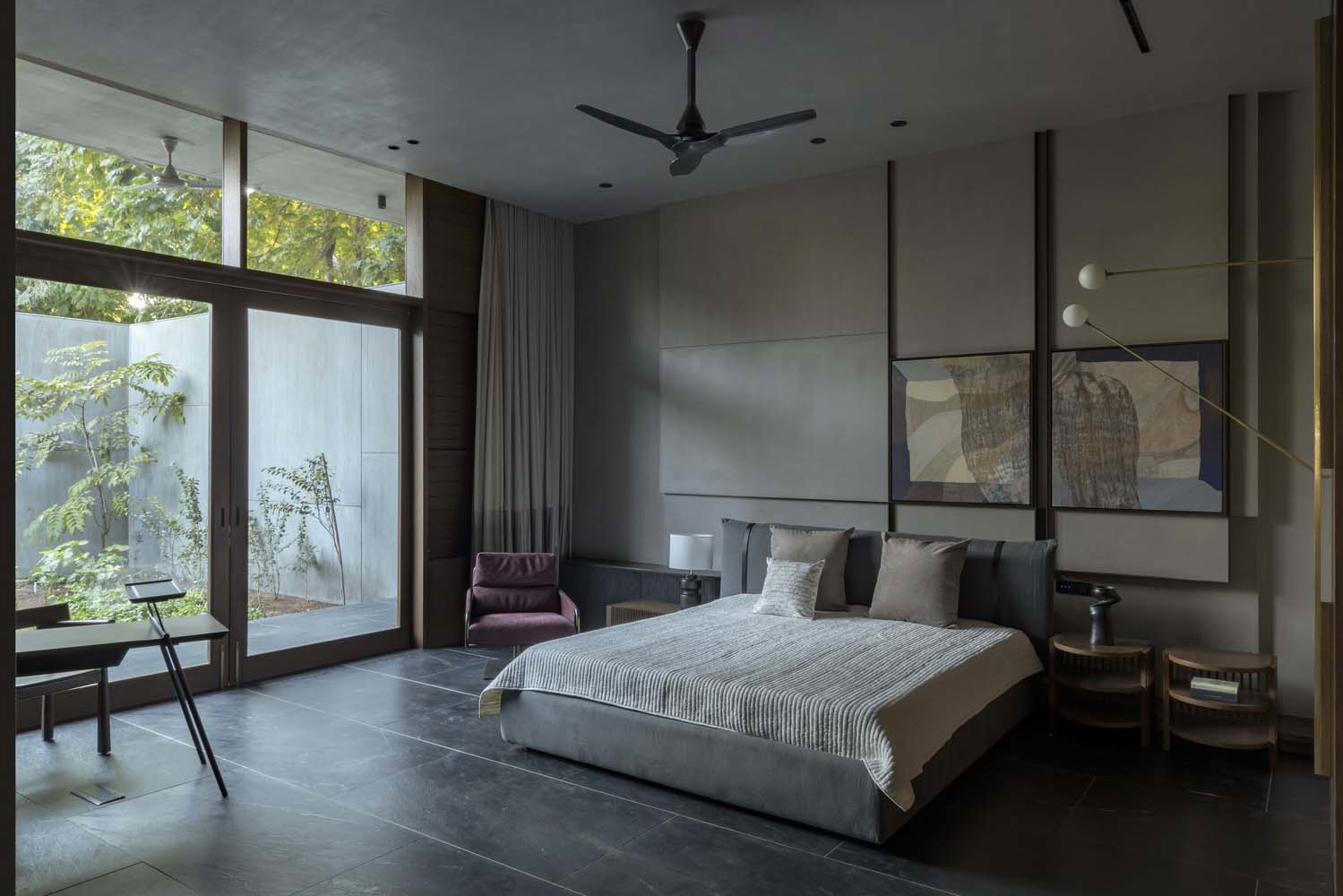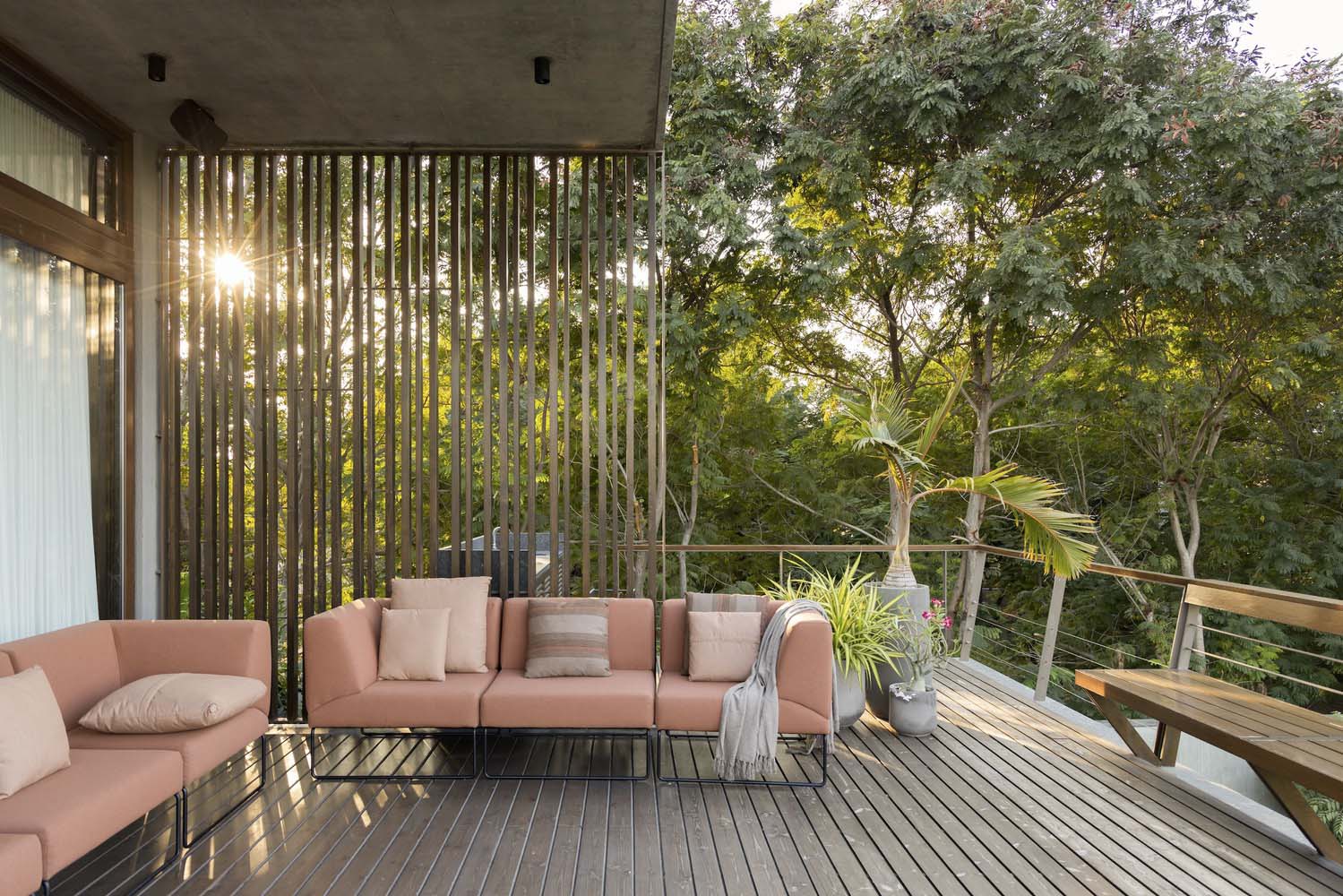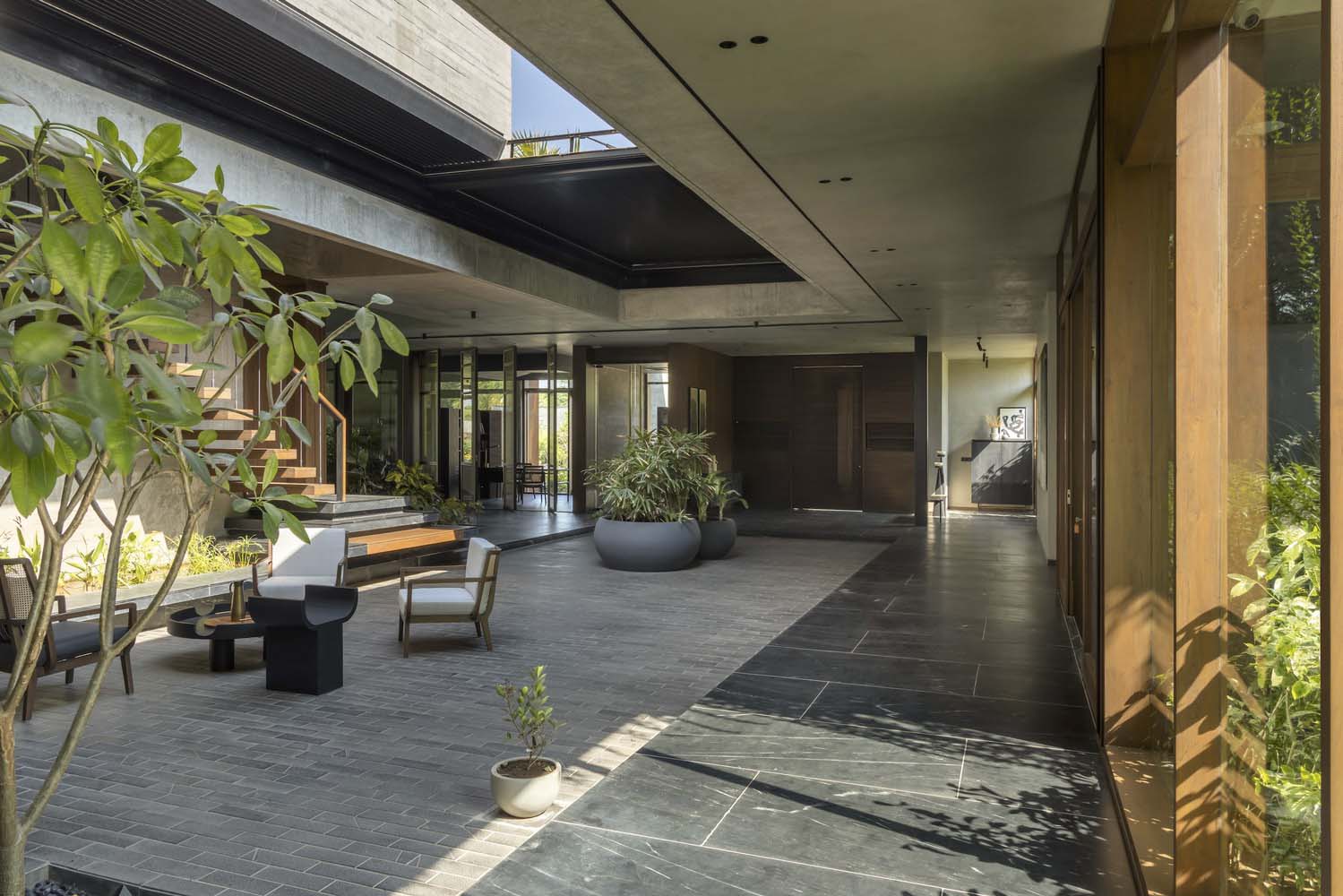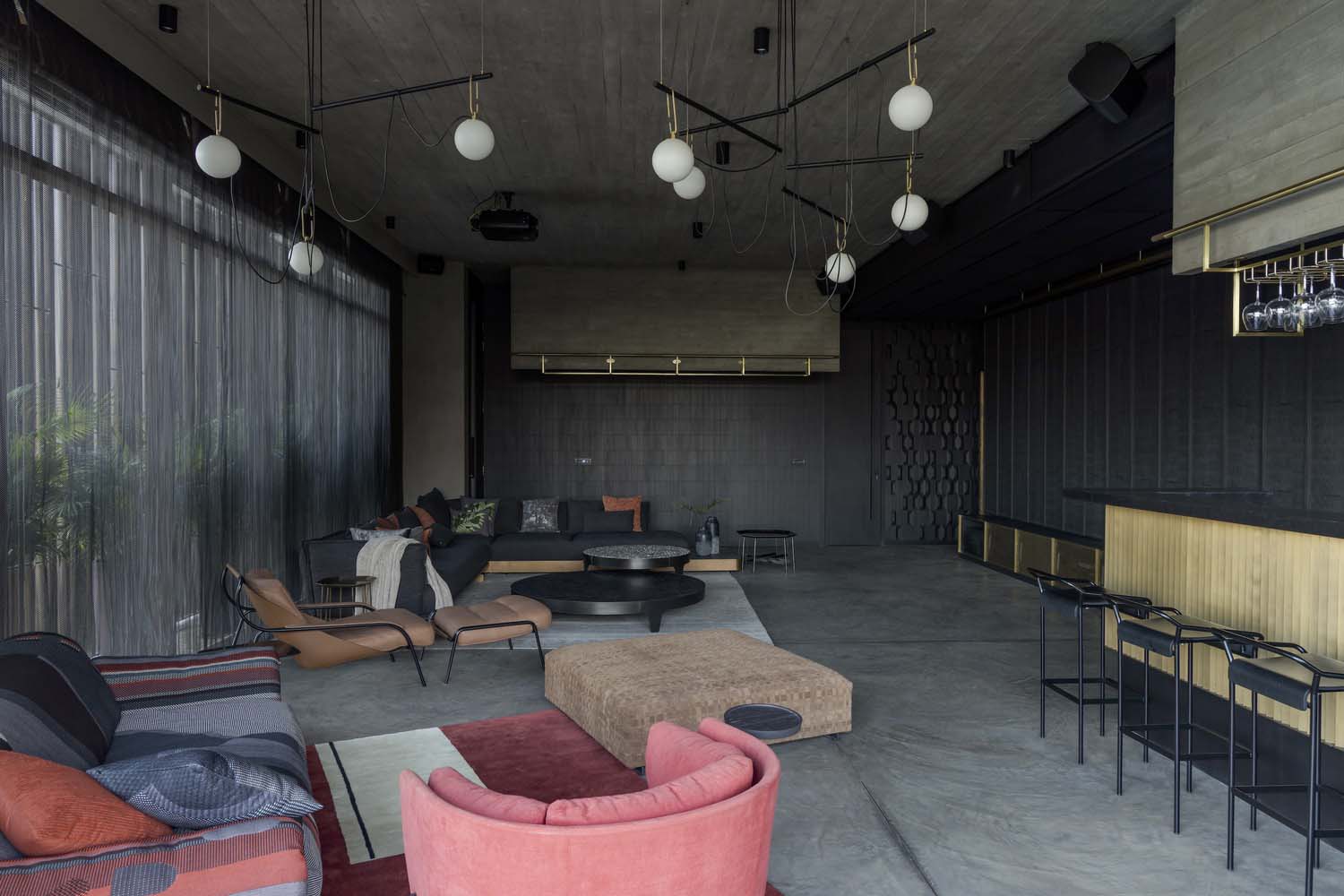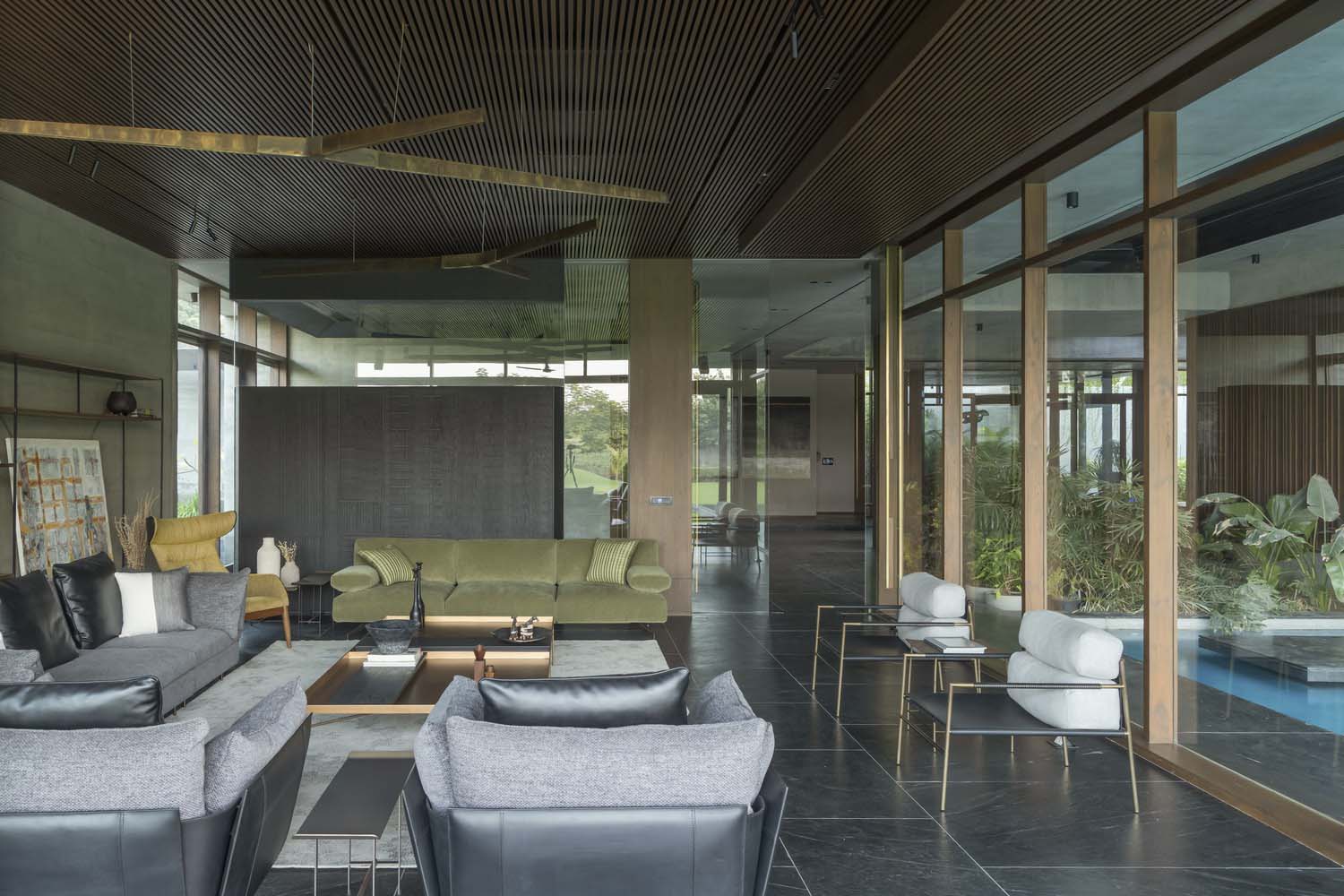 The central court and pool court have a retractable roof that may be opened or closed as needed, however the outside courts are entirely open and covered in dense vegetation. With lava stone in the central court and most areas having flooring made of black Marquina marble that has been roughened, the material palette is relaxed and comfortable. The internal interiors of the home feature black marble flooring and a lot of reclaimed wood, which creates a cozy, mysterious atmosphere. Concrete with a rough wood design, lime paint, and wood paneling make up the walls. Indian contemporary furniture that has been specially made blends with modern Western furniture in the interior.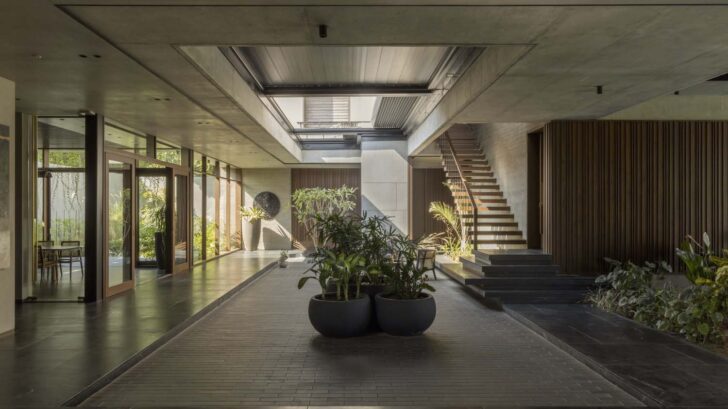 Project information
Architects: MODO Designs
Area: 10350 ft²
Year: 2022
Interior Designers: Studio In Dtale
Landscape Designers: Landscapes India
Structural Consultants: P Cube Consultants
Contractors: Unicon Buildscape
Design Team: Arpan Shah, Jaydeep Rathod
City: Rancharda
Country: India