Fernando Fisbein Architect has completed work on Tamsen House, located on a narrow piece of coastal land between two ponds in Southampton, The design approach of this house is directly informed by the environmental challenges of the site, although the program is typical of houses in the area.
In compliance with the rigorous zoning regulations and flood safety protocols, any novel edifice erected in the area must be elevated above the designated base flood elevation. The design methodology employed by the firm involves the incorporation of a novel datum into the project through the implementation of a raised platform. Beneath this edifice, one can find non-livable zones, including a garage and storage compartments. These areas are enclosed with permeable partitions, which serve a dual purpose of enabling water to flow freely in the event of flooding and establishing a visual connection from the front of the property to the pond at the back. The residential program is housed within a monolithic volume situated above the platform. The design of this structure is a nod to traditional building styles with its sloped roof. However, the cladding material chosen for the exterior is zinc panels, which serve a dual purpose of withstanding the harsh coastal climate and minimizing the negative impact of rainwater run-off.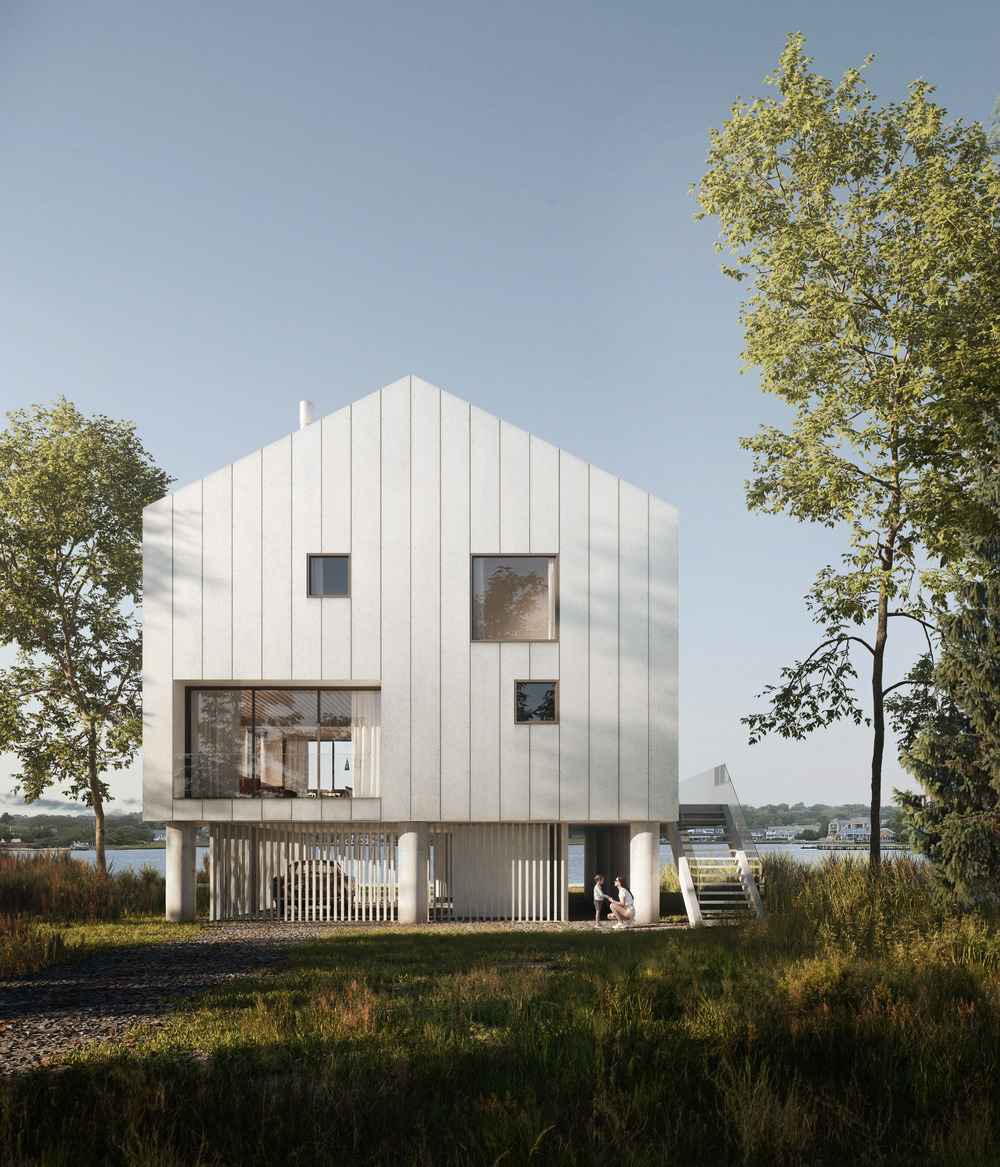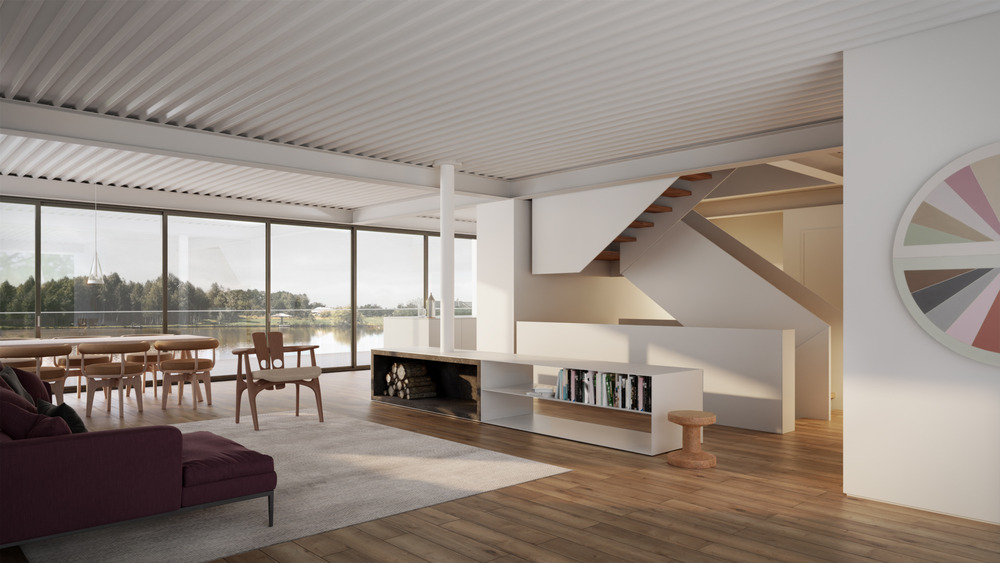 The dwelling achieves a harmonious equilibrium between robust fortification and an impression of permeability. The design maximizes the benefits of the elevated datum by incorporating a sequence of terraces that link the northern and southern vistas. These terraces also provide ample opportunities for outdoor living, seamlessly integrating with the lush surroundings and nearby bodies of water. The preservation of indigenous flora is prioritized in order to enhance the ecological significance of the premises and minimize the need for irrigation.
The proposed project aims to serve as a platform for promoting environmental consciousness. The firm's sustainable approach prioritizes minimal disturbance of the existing ground, resilient construction systems and materials, and maximization of pre-fabrication. This approach explores the potential for establishing a larger framework of ecological decision-making, serving as a prototype for positively contributing to the built environment.
Project information
Project Name: Tamsen House
Location: Southampton, NY, United States
Year: Expected 2024
Area: 3,777 SF (350 m2)
Client: Ali and Lori Tamsen
Budget: Undisclosed
Architect: Fernando Fisbein Architect
Renderings: BS ARQ
Project Awards:
2023 Architizer A+Awards, USA
2021 AIA Tri-State Design Award, USA
57th AIA Long Island Archi Award, USA
Find more projects by Fernando Fisbein Architect: fernandofisbein.com