Daniel Contelmo Architects designed this traditional cottage located in Union Vale, New York, in 2016 by. Take a look at the complete story below.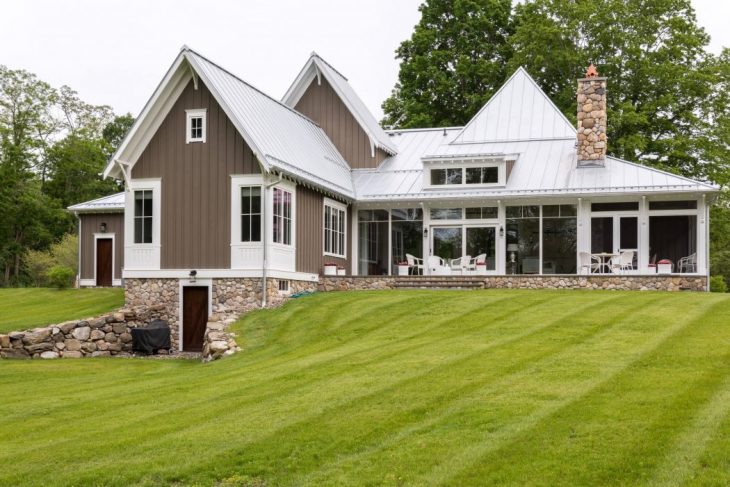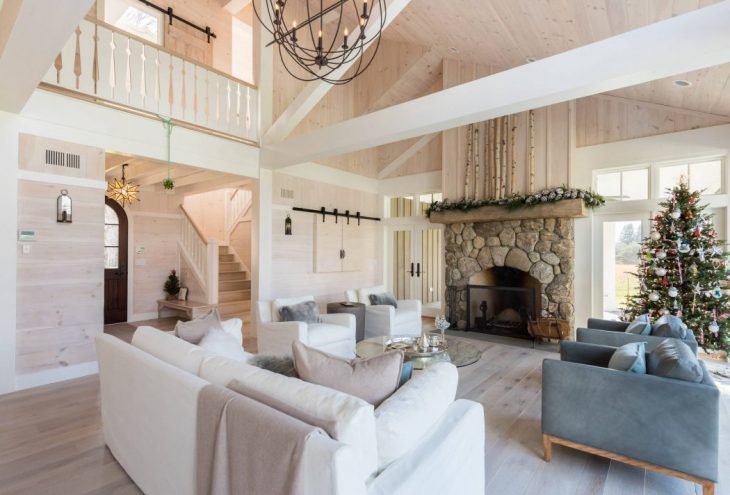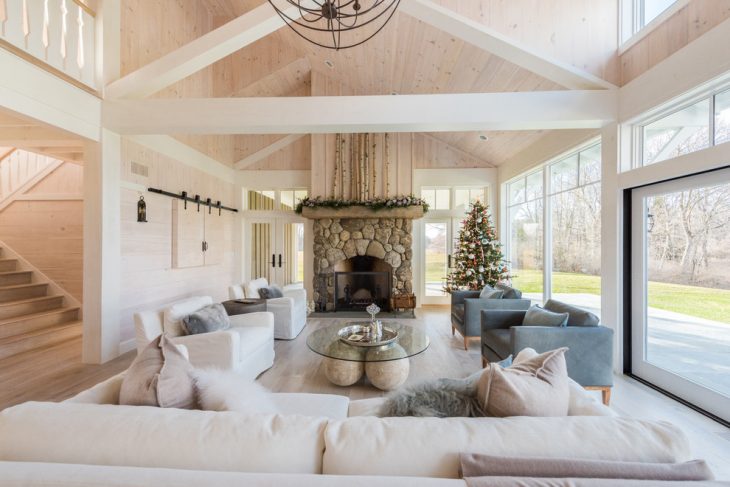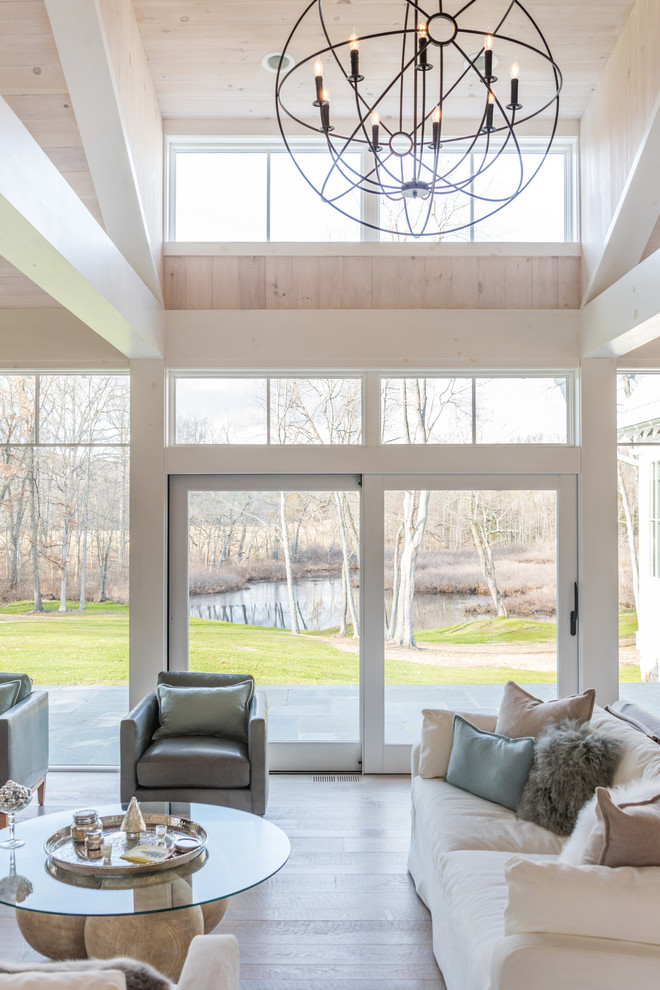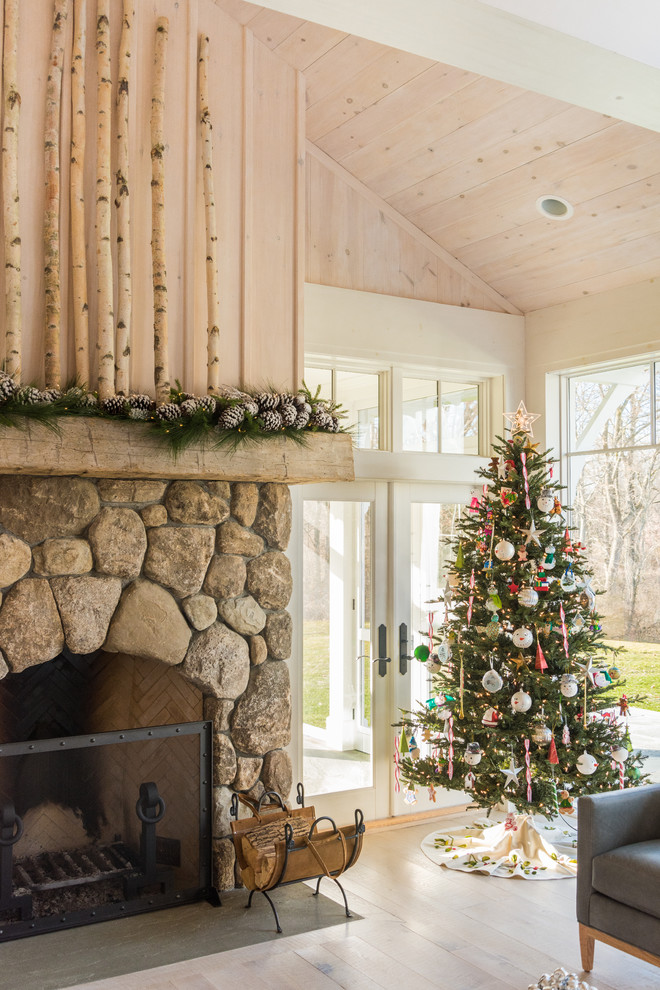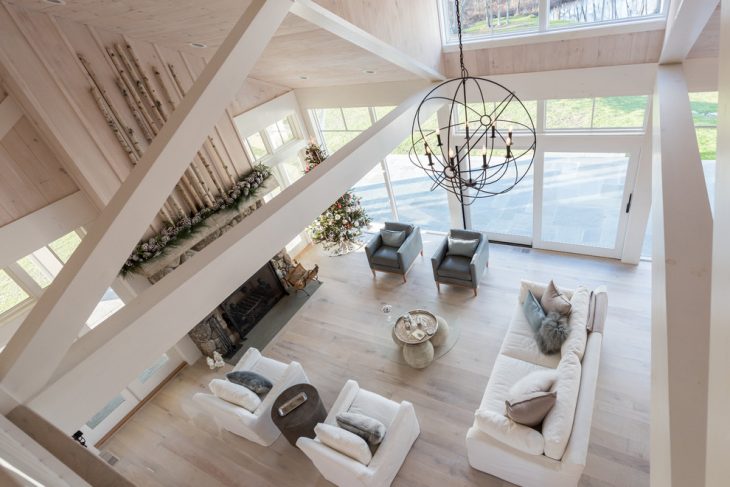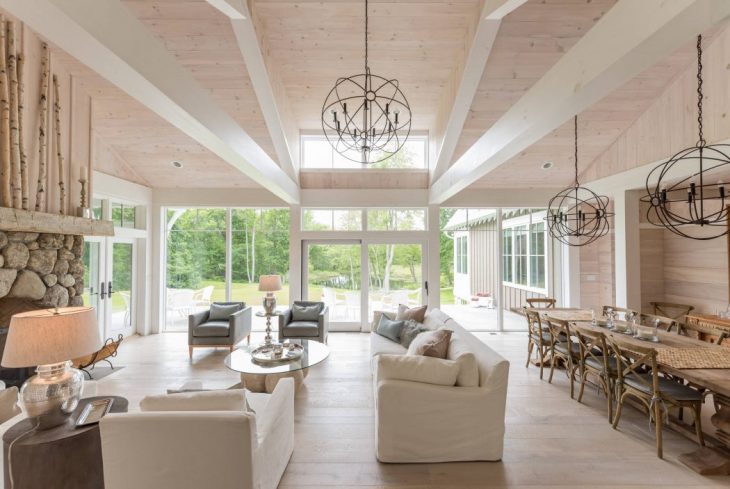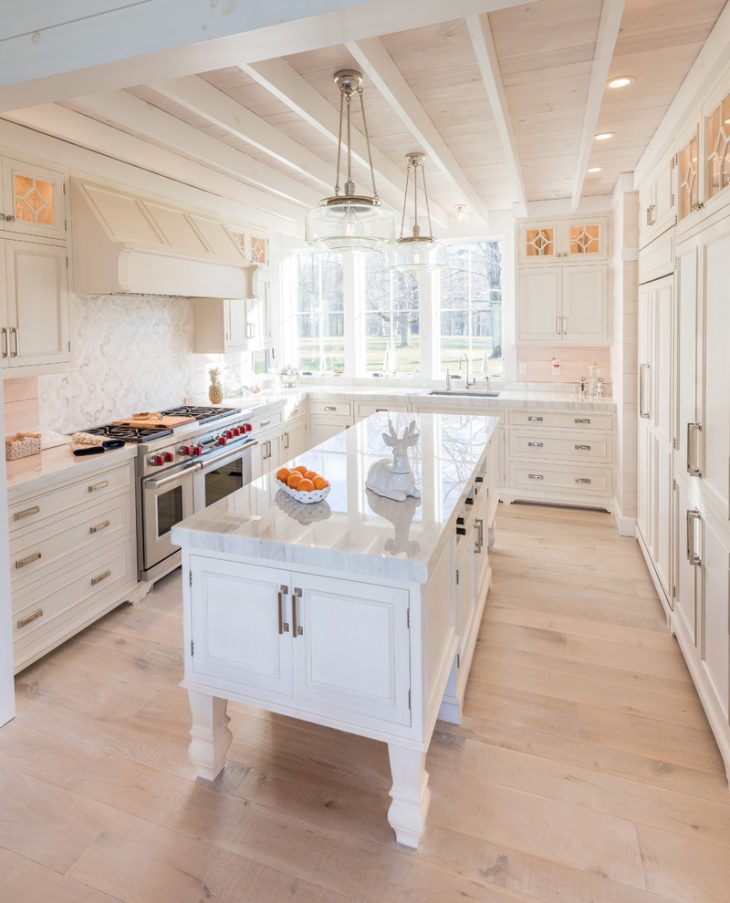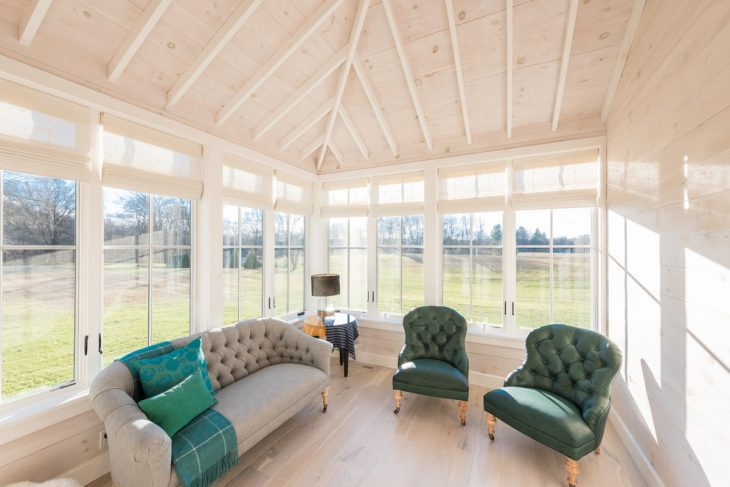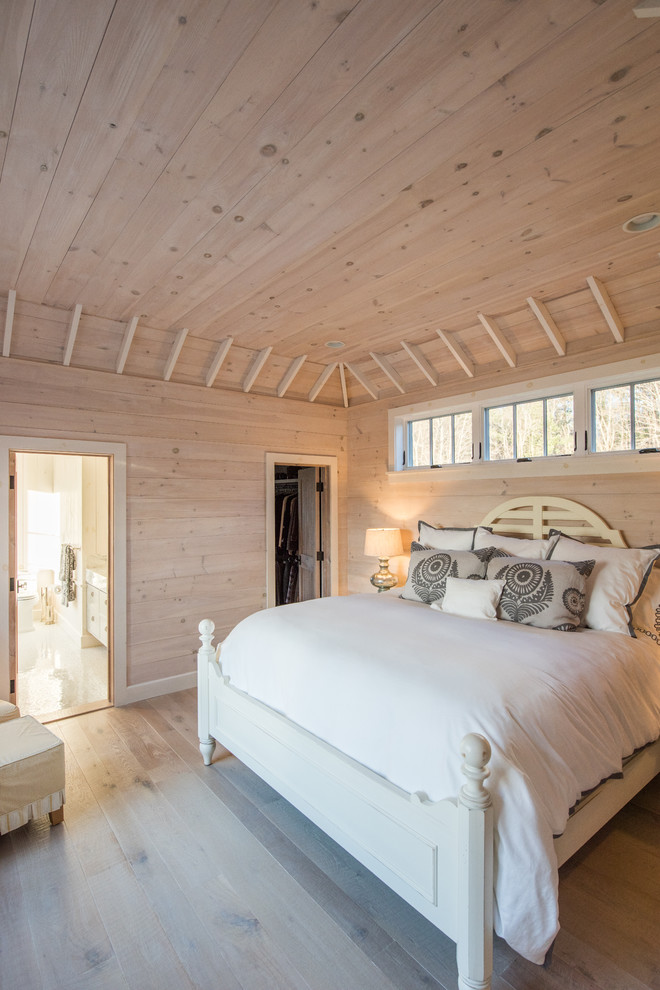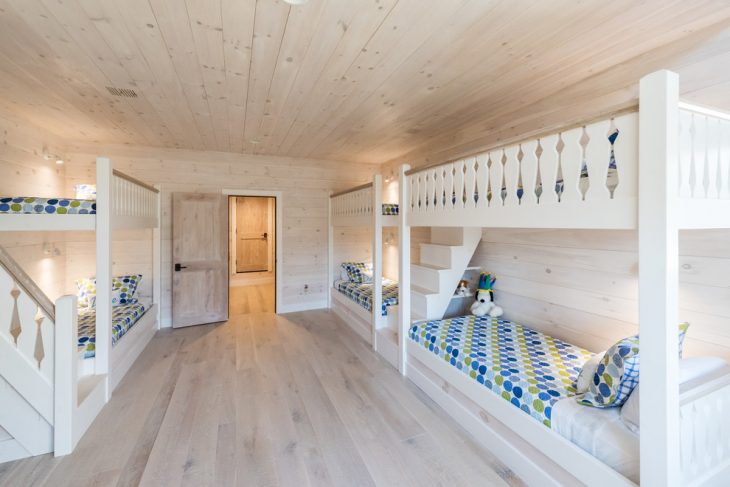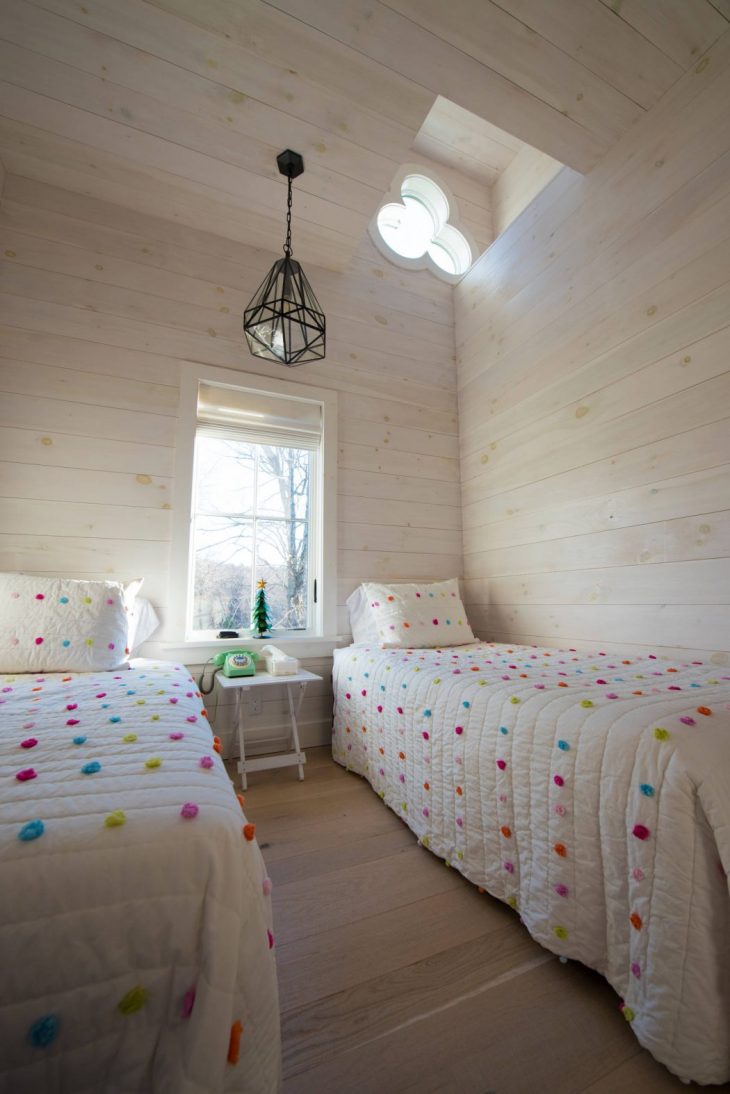 When the homeowners approached Daniel Contelmo Architects to design their new home, they knew they wanted something different. Daniel Contelmo sketched several options for them, but quickly realized that a modern style was not suitable. Inspired by the gatehouses of local estates, many of which were stone cottages, Daniel Contelmo settled on a gothic cottage design, seamlessly blending the two styles. The result was unique, an organic and whimsical home that perfectly reflected the clients' wishes.
The exterior is dominated by steeply pitched roofs and clover windows reminiscent of the carpenter gothic style, which was predominant in the area. The metal roof reflects the sky, lending an airy feeling that contrasts the stone at the base of the main entrance. Graceful arches soften the roofline and, to the right, a swooping fence lengthens the front elevation.
The surrounding landscape influenced much of the design; Daniel Contelmo oriented the home on the site to maximize the pastoral views. To the left, large windows capture a meadow scene, while the rear of the house is almost entirely glass, allowing for unobstructed views of a pond.
Inside, the homeowners wanted to emulate one of their favorite inspiration homes, Hollyhock, in California. Daniel Contelmo took this into account when choosing wood paneling for most of the interior, which was then whitewashed to create a lighter feel. The main floor is an open, informal space comprised of one great room that incorporates both eating and entertaining.
The final result is an open and airy home that embraces its bucolic setting. Strong rooflines stand out against the sky, creating a striking silhouette, while the light metal roof and earth toned siding complement the surrounding landscape. The interior spaces, while not grandiose, are sized perfectly for their intended uses, providing the homeowners with their ideal cottage lifestyle.