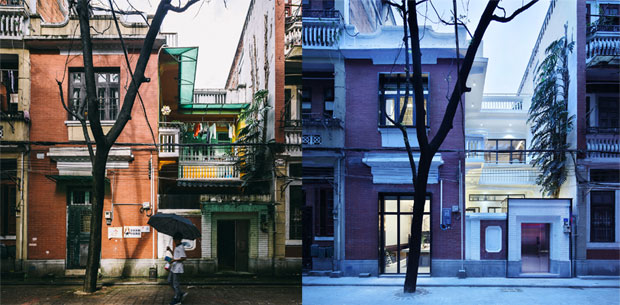 Discover this one-hundred-year-old house in Guangzhou renovated by designer Thomas Xie of Inspiration Group. A three-floored home is a classic townhouse right next to a street, which results in a narrow shape.
RELATED: RESIDENTIAL
Discover more after the jump: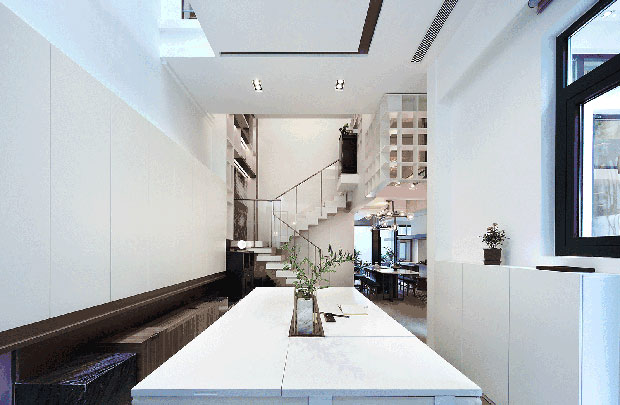 Besides the structural issue, changes in the occupants of the house has made the renovation necessary in order to meet their existing living needs. Decades ago, Mrs. Feng and her husband, as well as their 5 children lived in the house, so it was divided into many individual spaces. Nowadays, only 4 people reside here. Those individual spaces are not only empty, but become boundaries of their home. Since the functional spaces are scattered, family members are separated in different rooms everyday. For example, Mrs. Feng enjoys having coffee in the small living room on the second floor, while her fourth son likes to stay in his workshop on the top floor and his wife surfs internet in her bedroom. Family members only interact with one another during meal time.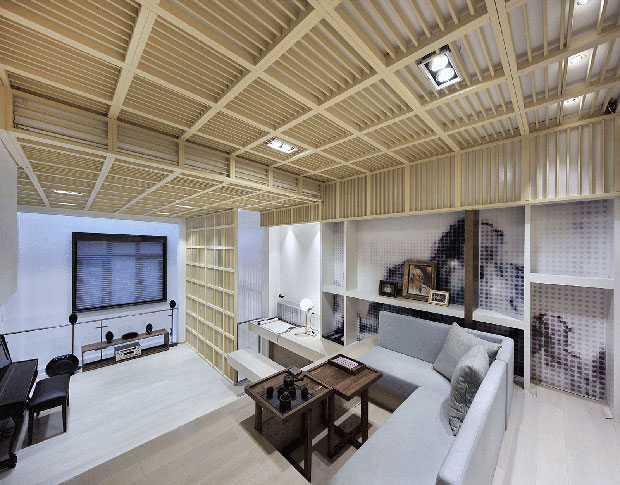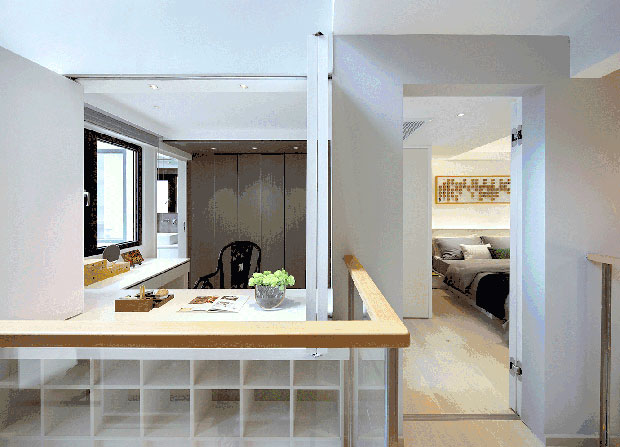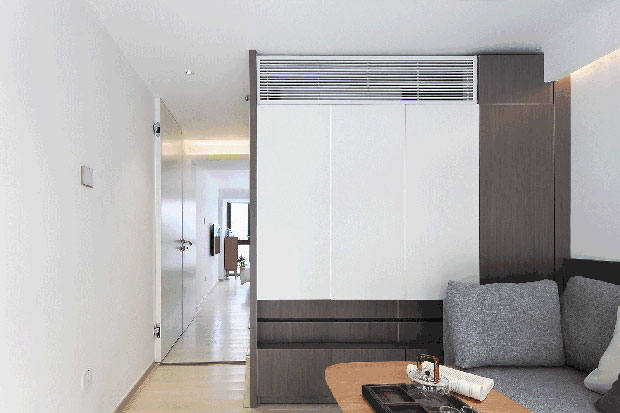 This is the third residential house project that Thomas Xie has done renovation for since 2015. He insists on the creation of more space for family members' interactions and togetherness through his design. His focus has always been on improving family relationships by utilizing spaces. "In addition to the basic functions, maybe we should consider the intimacy of a family." Based on the structure of the house and the situation of the family, the designer has introduced the concept of 'the boundaryless' The house originally consisted of a principal room and an ell, which are separated by a solid wall. Therefore, the designer decided to connect these two sections by removing the load-bearing wall and rebuilding the steel structure, in order to change the entire floor plan.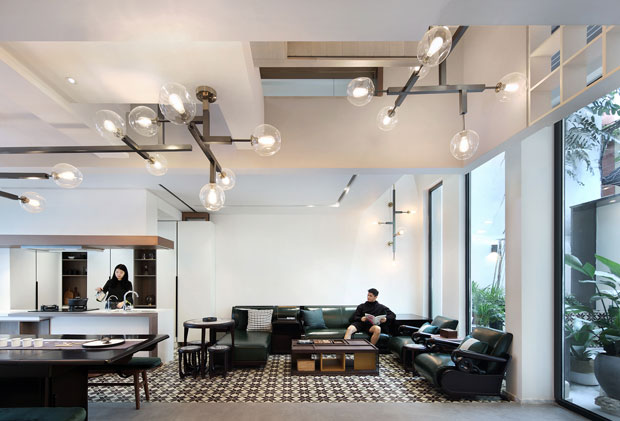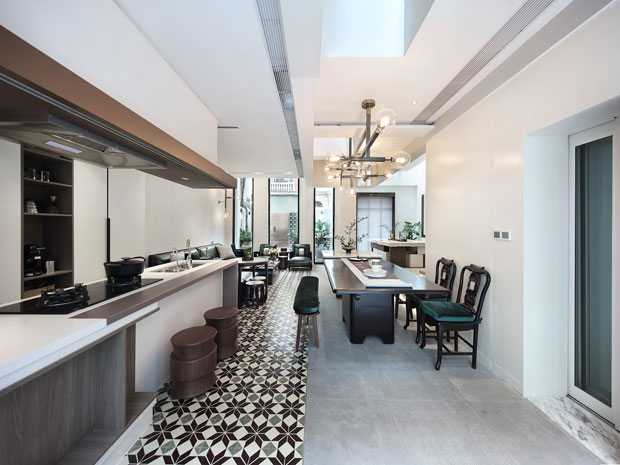 The second step is to design a Core Tube, which combines the main movement line of the family (stairs + elevator), and to re-arrange the scattered spaces. The use of Core Tube can make each room in the house interconnected. After removing all the nonfunctional boundaries and re-arranging the whole floor plan, residents will be able to walk freely and have interactions with each other in the house. Furthermore, by utilizing the front and backyard, skylight and open space, more sunlight can shine in the house. Ventilation and lighting issues are then solved. Both people and sunlight can interact in the house. – from the architects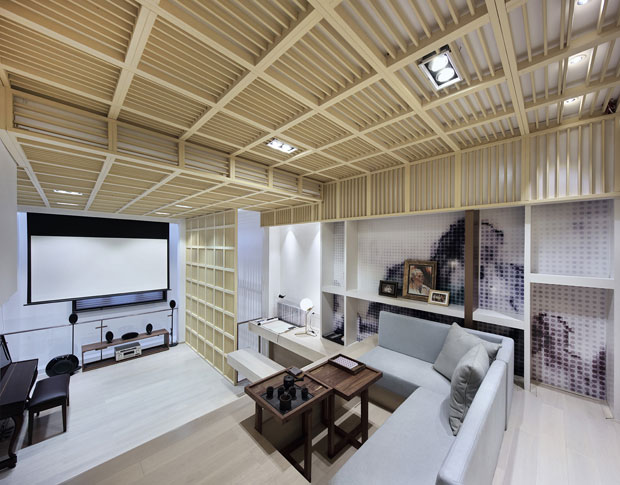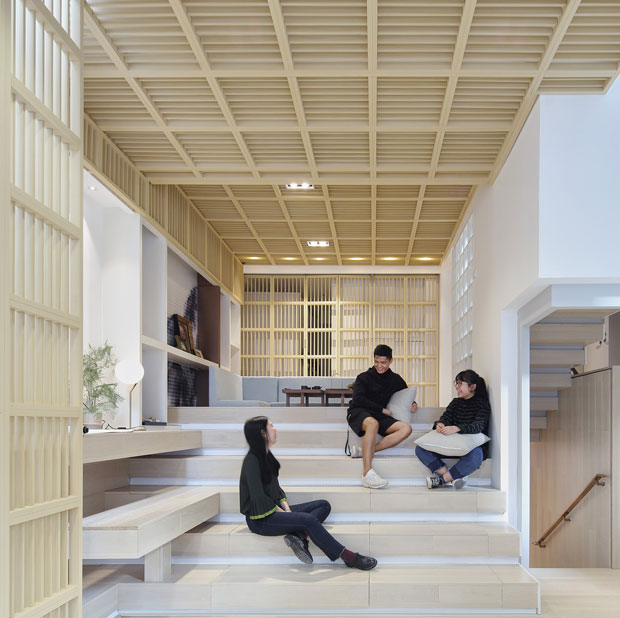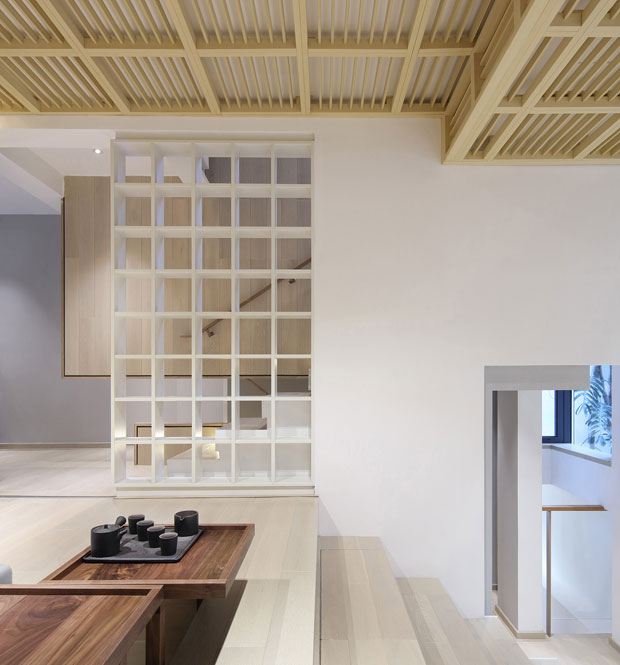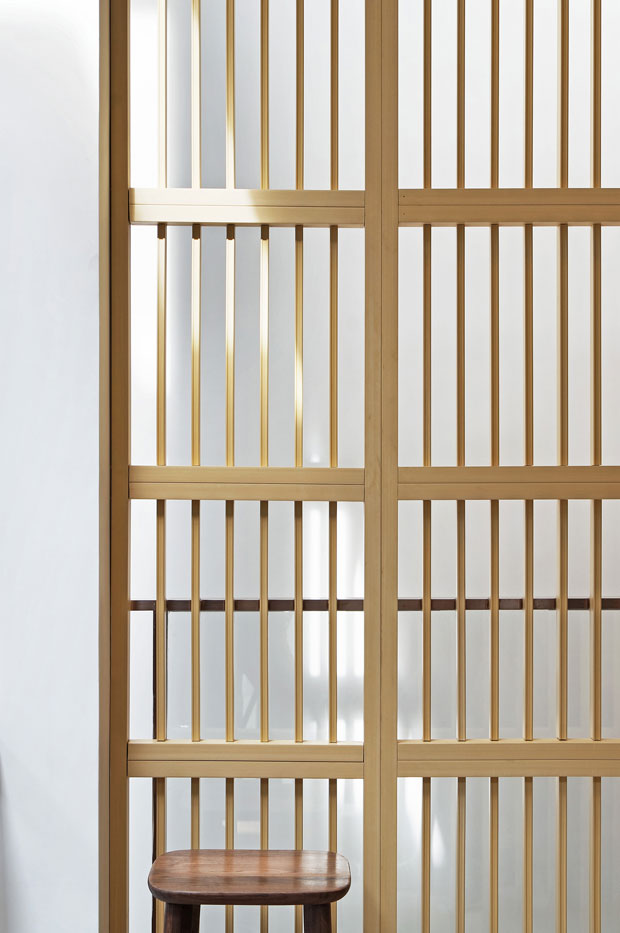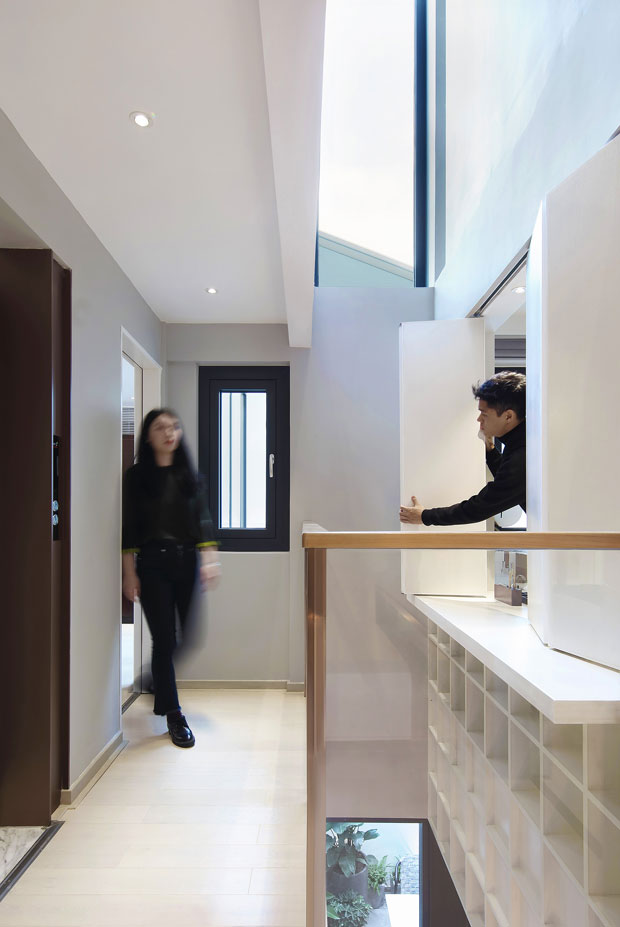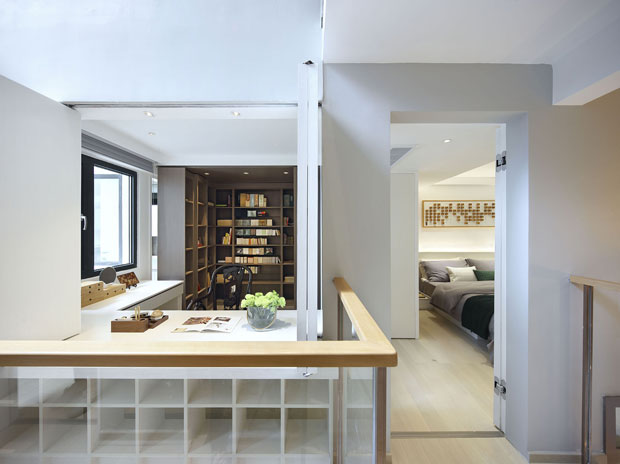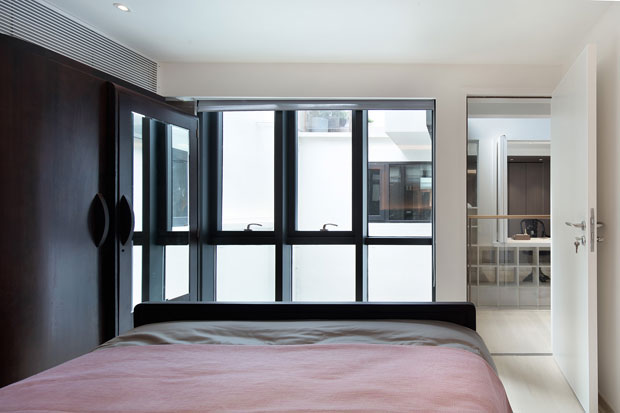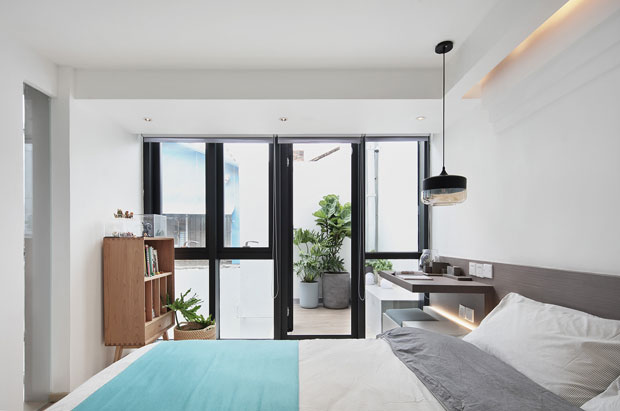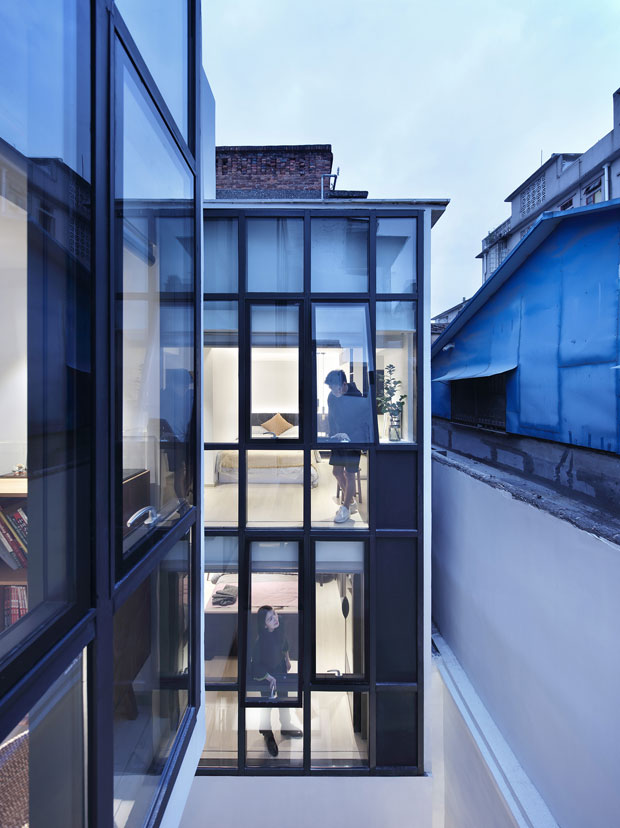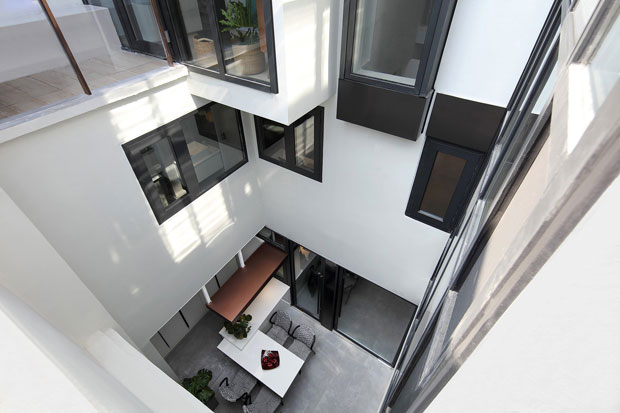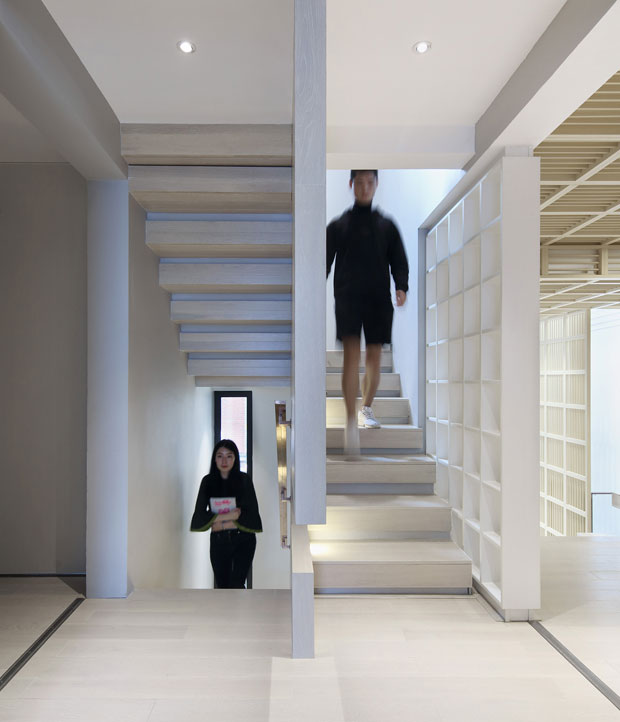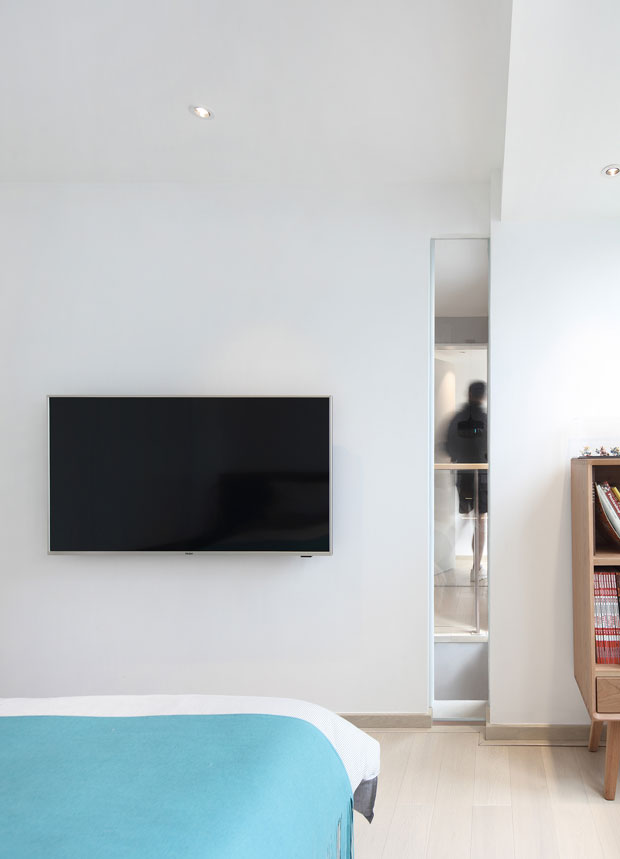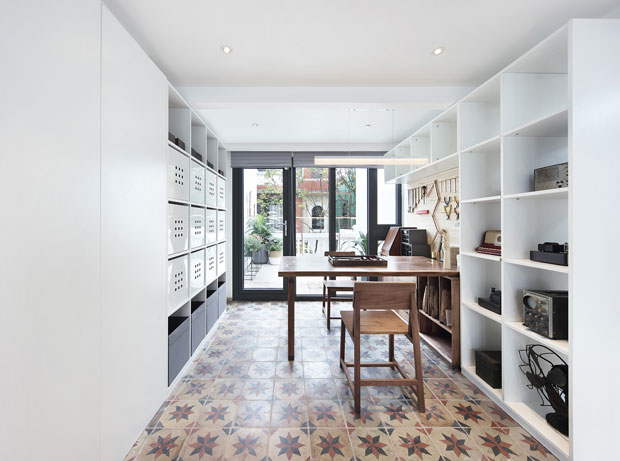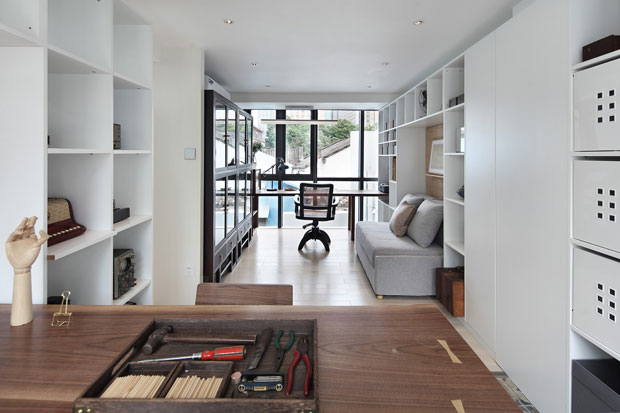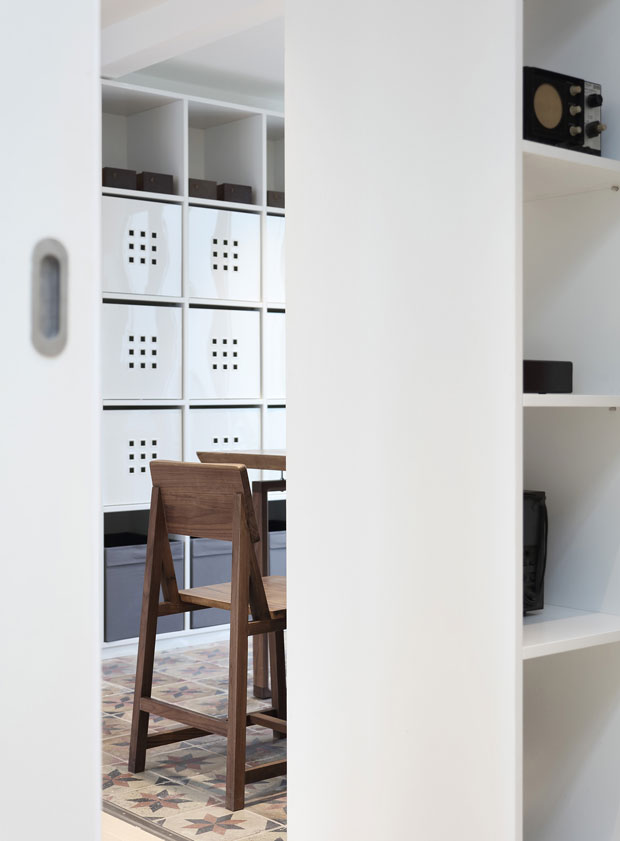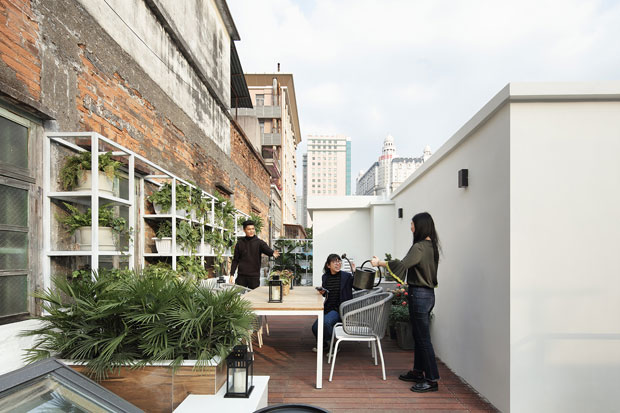 Project name:the boundaryless
Project location:YueXiu District, GuangZhou, China
Project type:residential house
Project size:375 ㎡
Design time:2017
Completion time:2017.11
Design firm:INSPIRATION GROUP(www.gzins.com)
Design director:Thomas Xie
Designers: Maggie Yu / James Jiang / Mafa Ye / Dina Ding / Jen Wang / Joyce Song
Photographer:Zaohui Huang
Translator:Diqian Zou