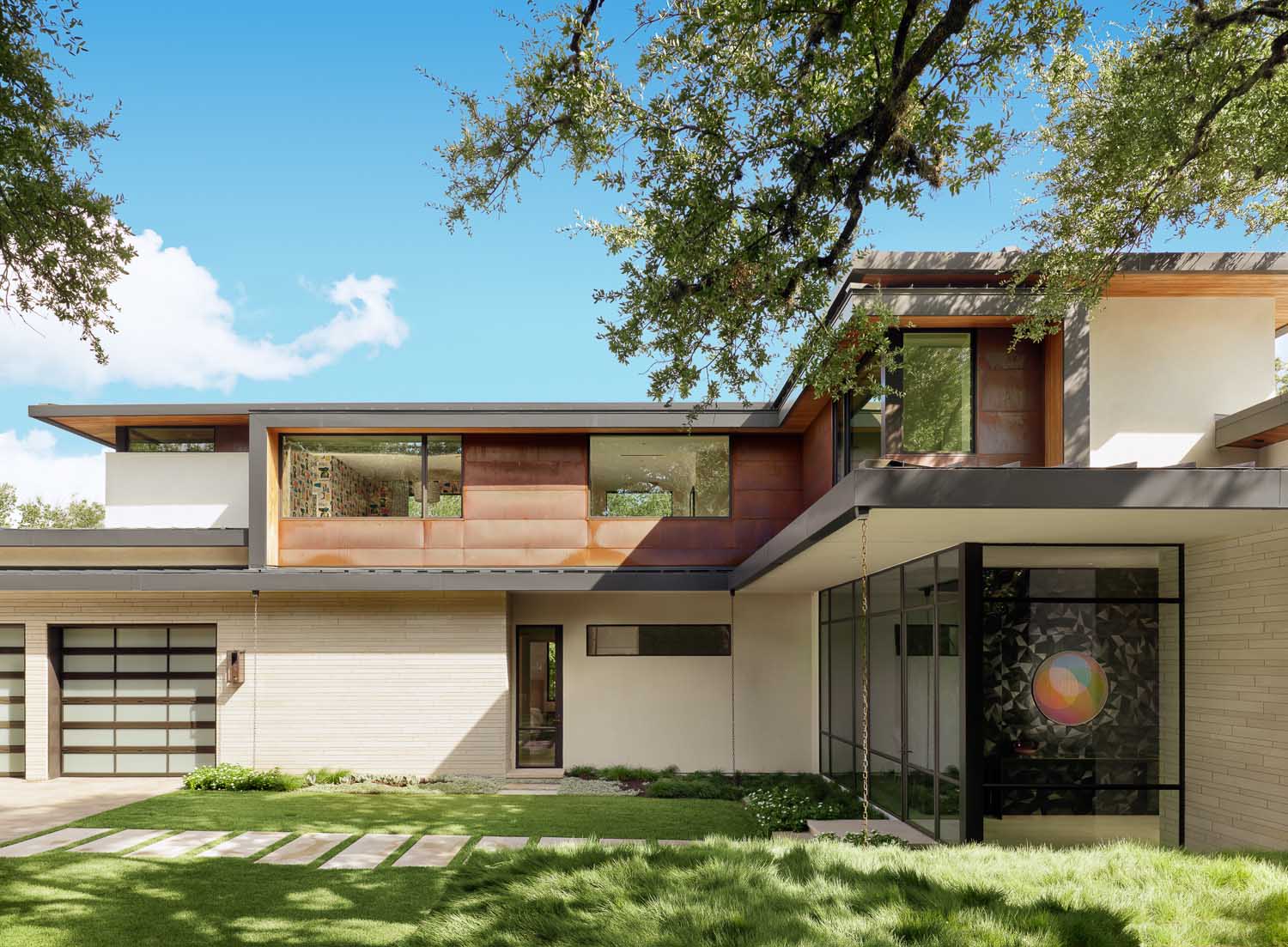 LaRue Architects have recently completed works on this incredible house above Lake Austin with endless views and strategic placement amongst heritage oaks.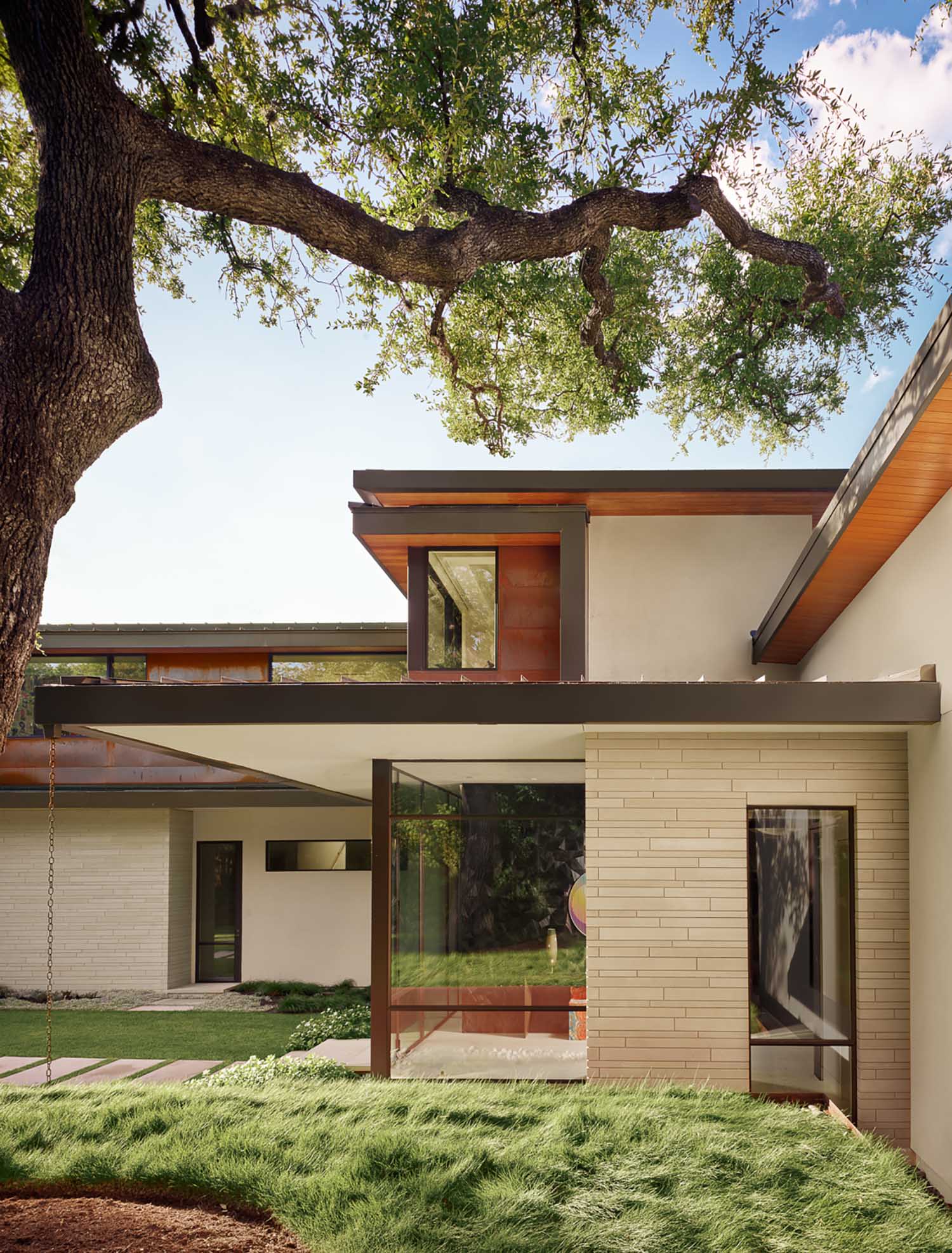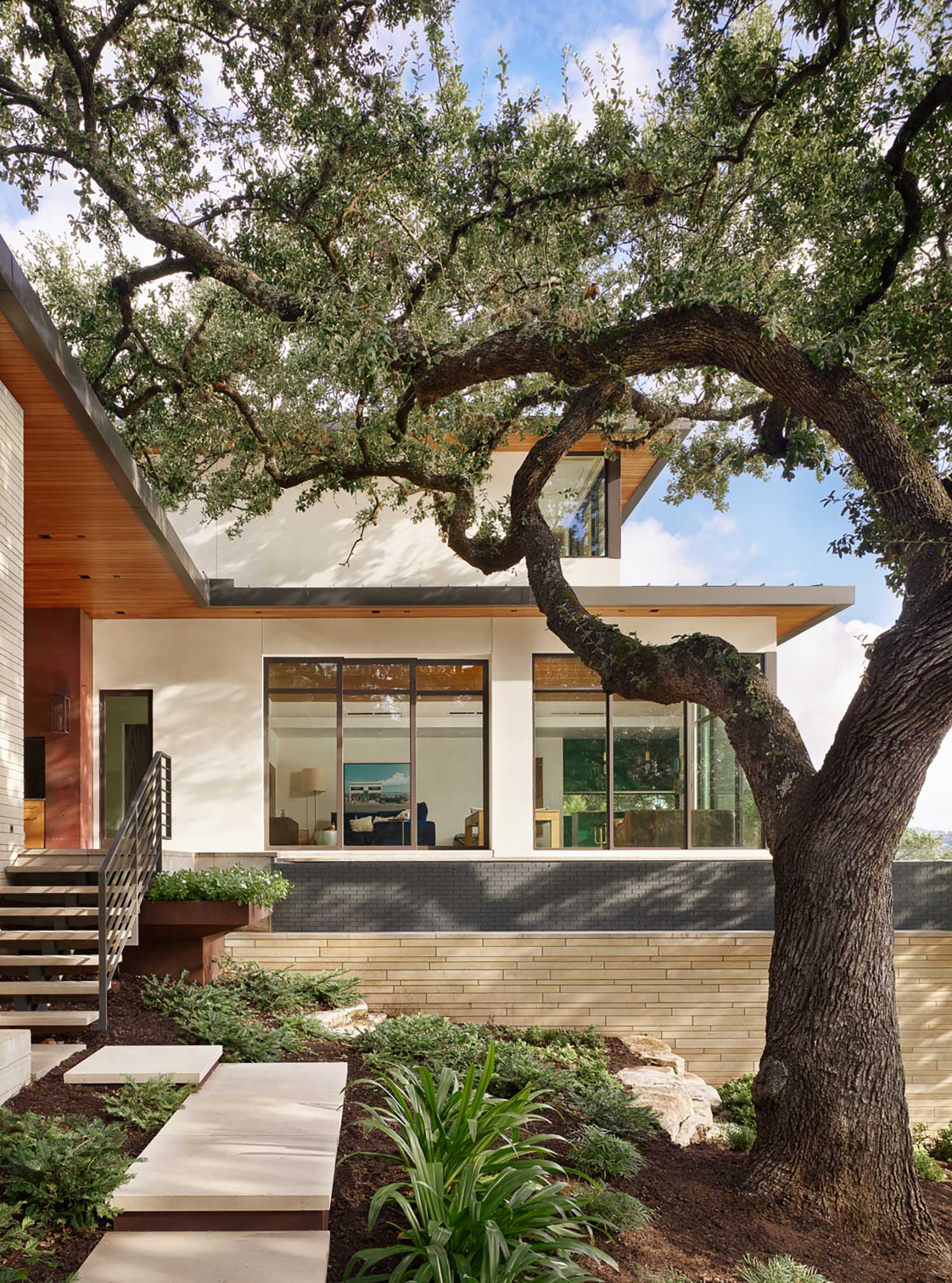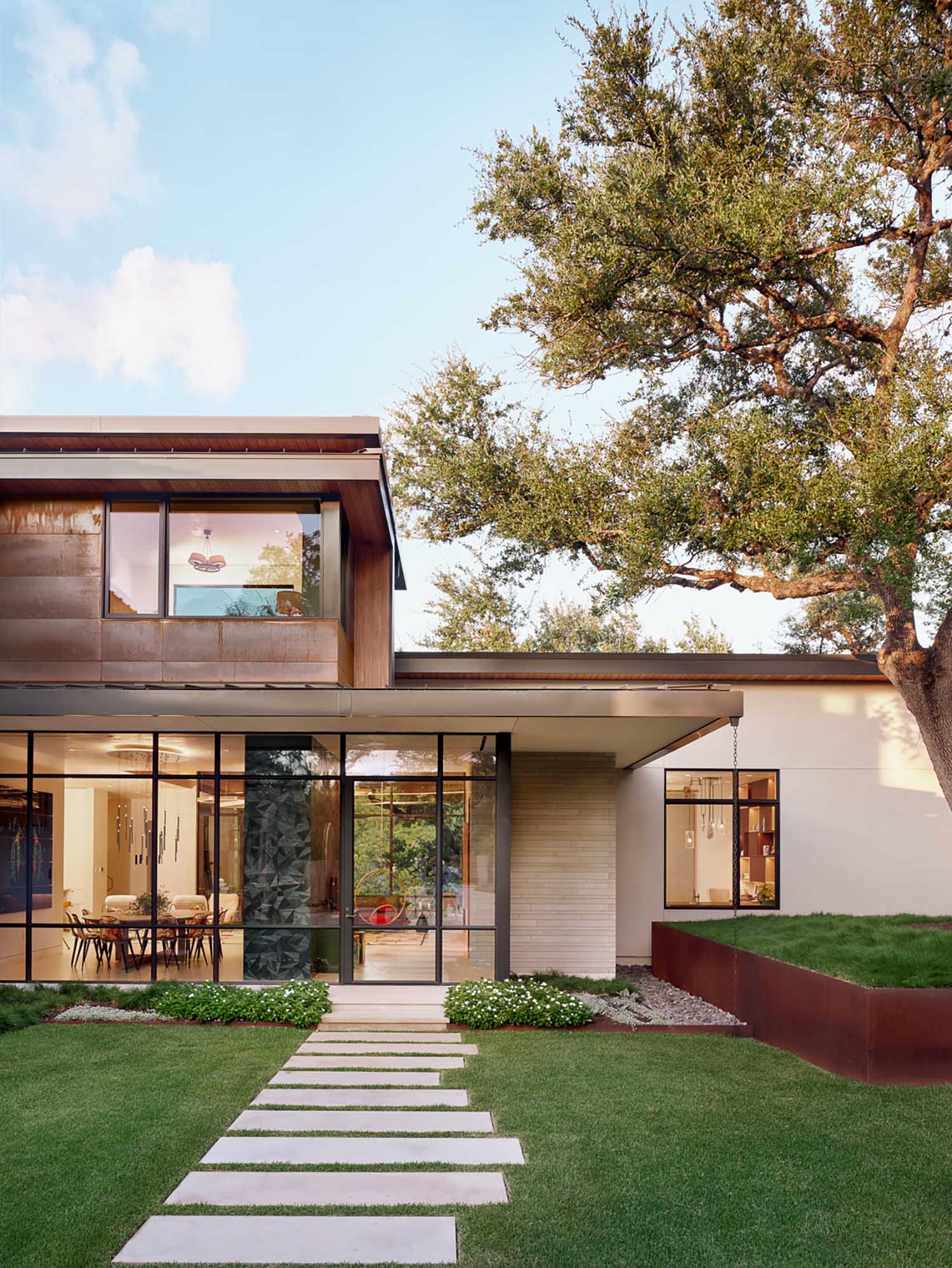 This family home was planned and constructed 75 feet above Lake Austin atop a steep hillside. A young professional couple with three young children who owned the property wanted it to embody "lake life." LaRue Architects created the structure with huge expanses of glass, making the residence transparent from front to back upon arrival and affording stunning vistas throughout the property. This was done to take advantage of the breathtaking lake views and the nearby heritage oak trees.
The house's property is surrounded by a dense live oak tree canopy and located on a limestone bluff. The first difficulty was navigating its footprint around the magnificent oak trees because Austin's city council designated them as heritage trees. The old oaks are skillfully cradled by LaRue's U-shaped pattern. The rectilinear frame of the house was then mimicked in modular steel planter boxes by landscape designers Rick Scheen and John Hall.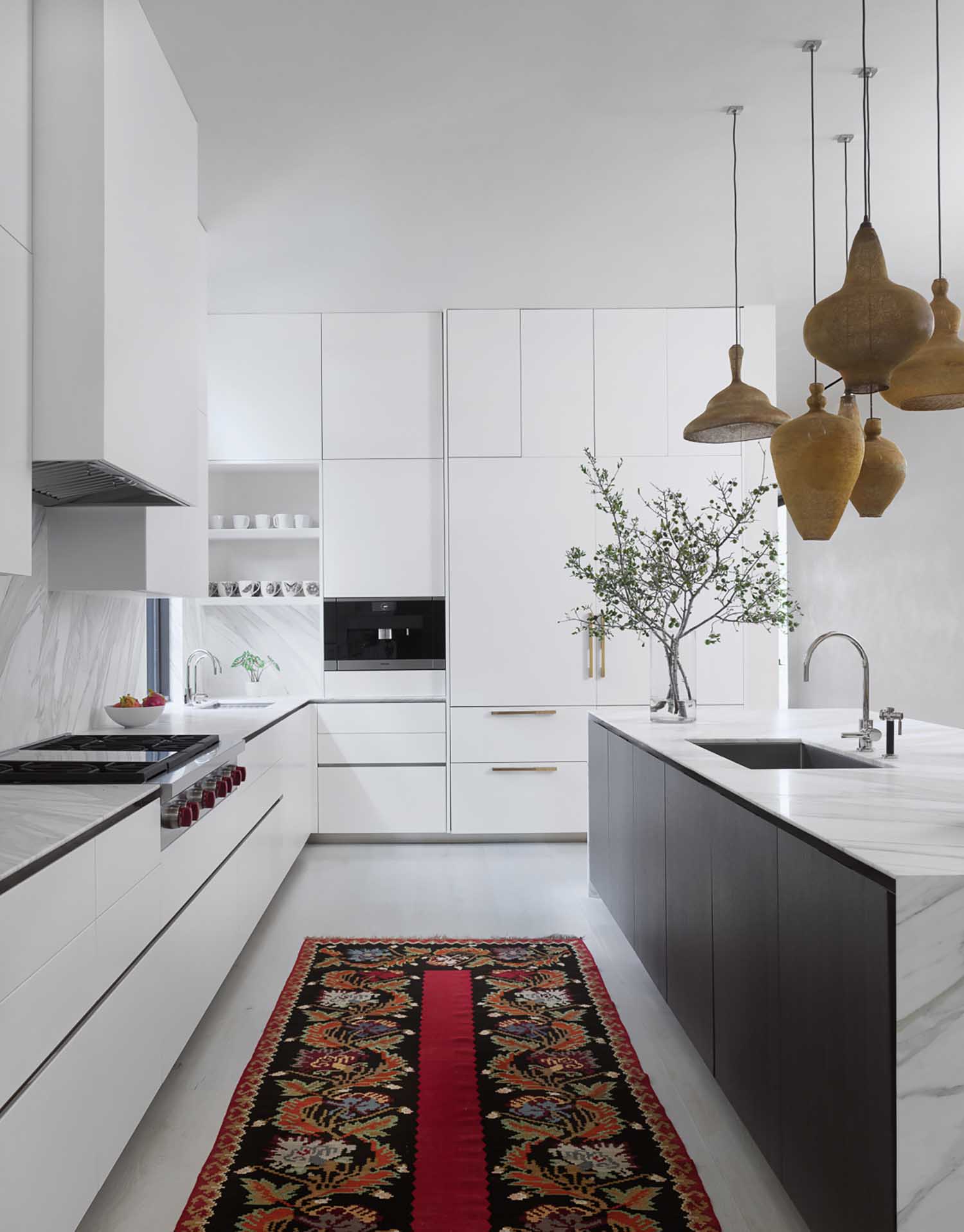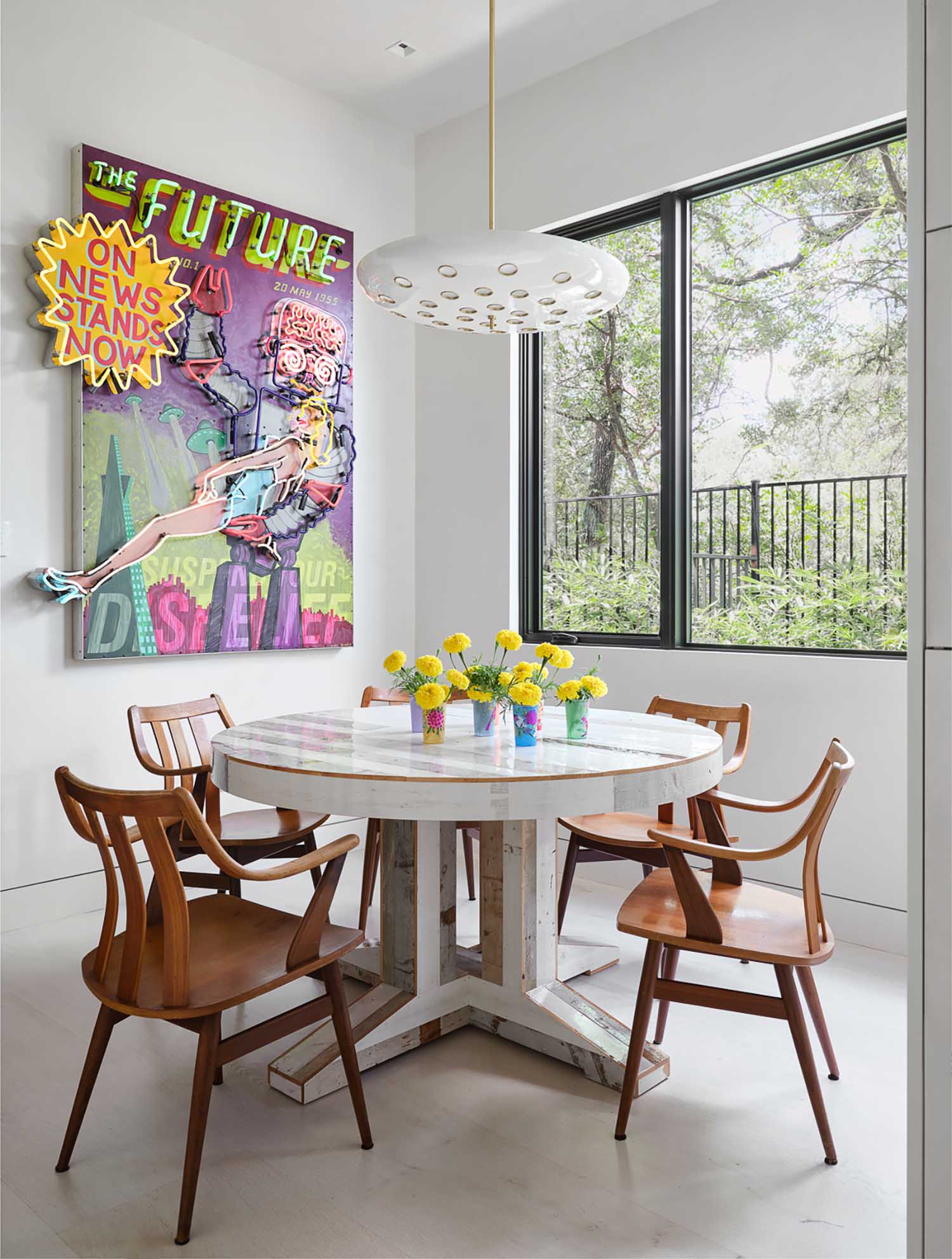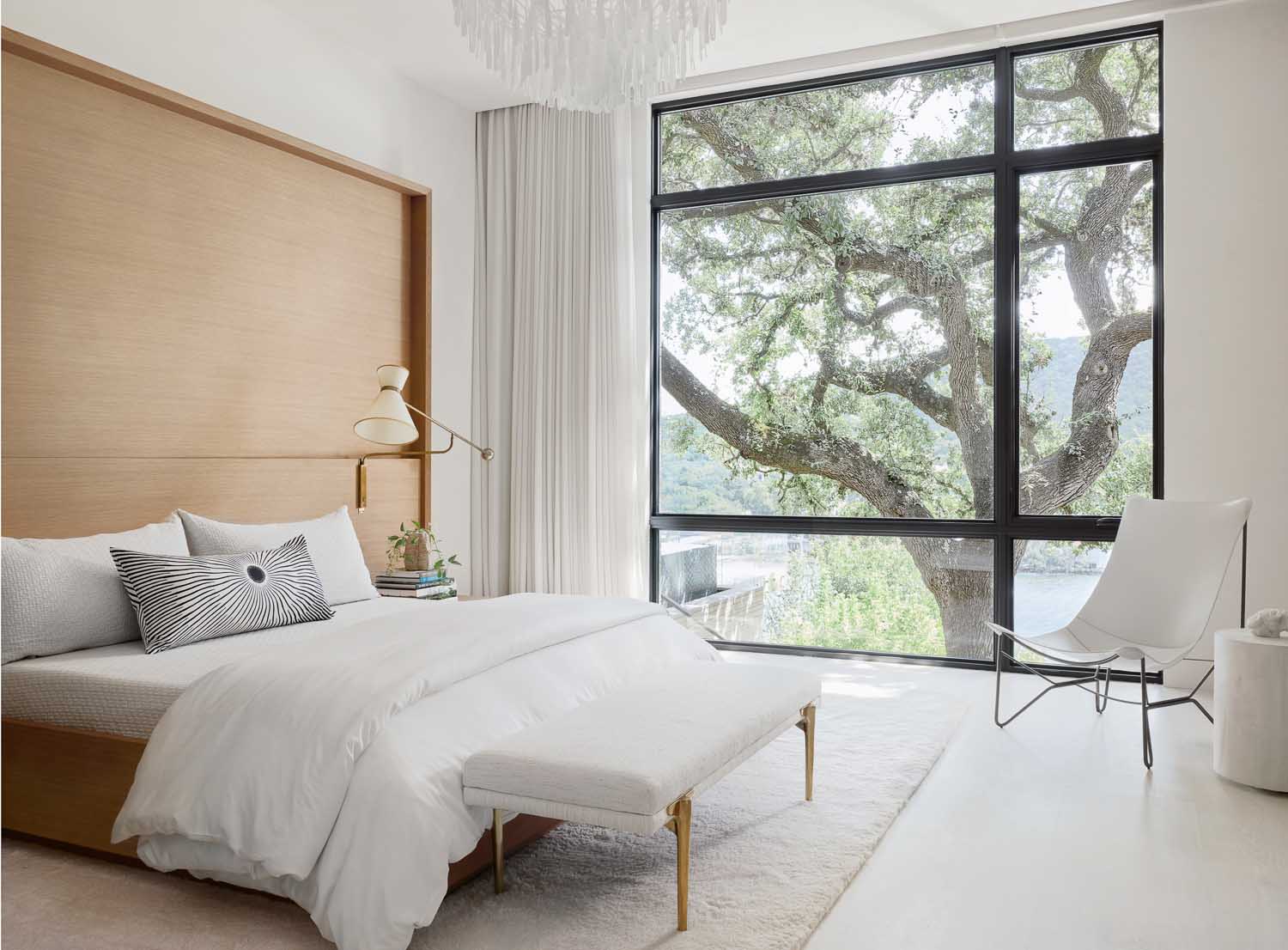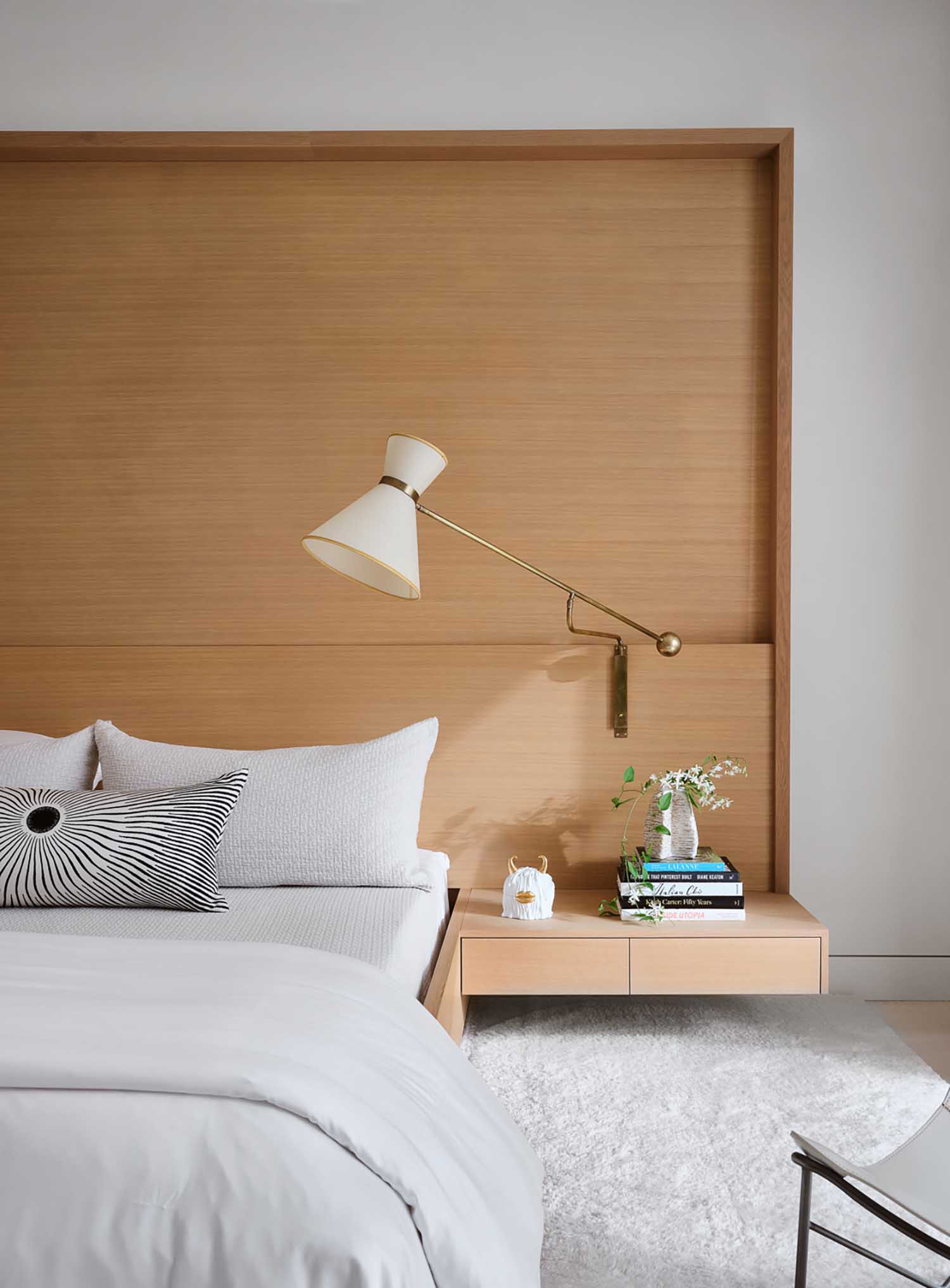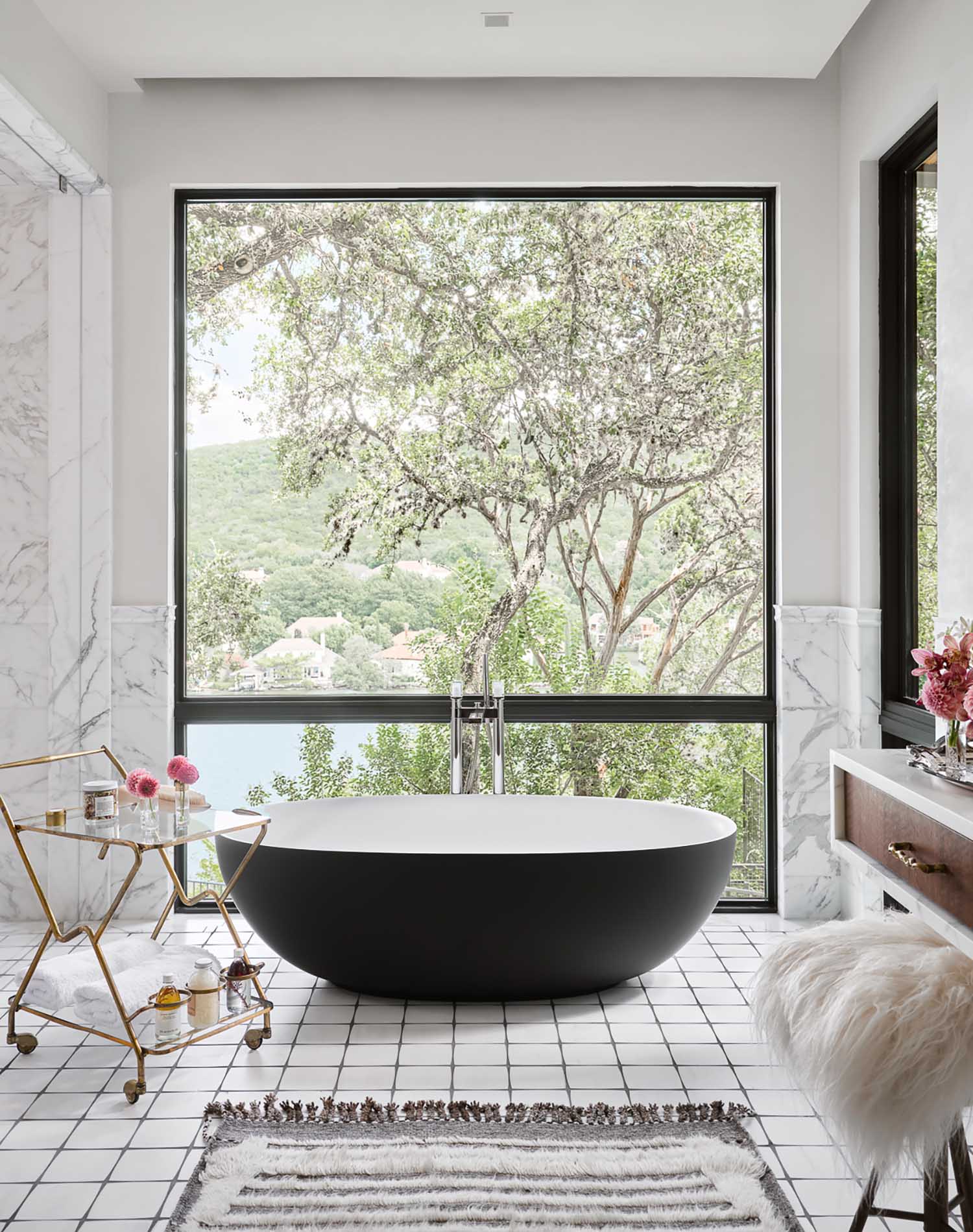 "The main challenge for us architecturally was to place the home in between two huge heritage oak trees. The trees are so beautiful and really set the tone for the home. The private primary suite and office are located in this quadrant, and the views out of these spaces are framed perfectly," says James LaRue, LaRue Architects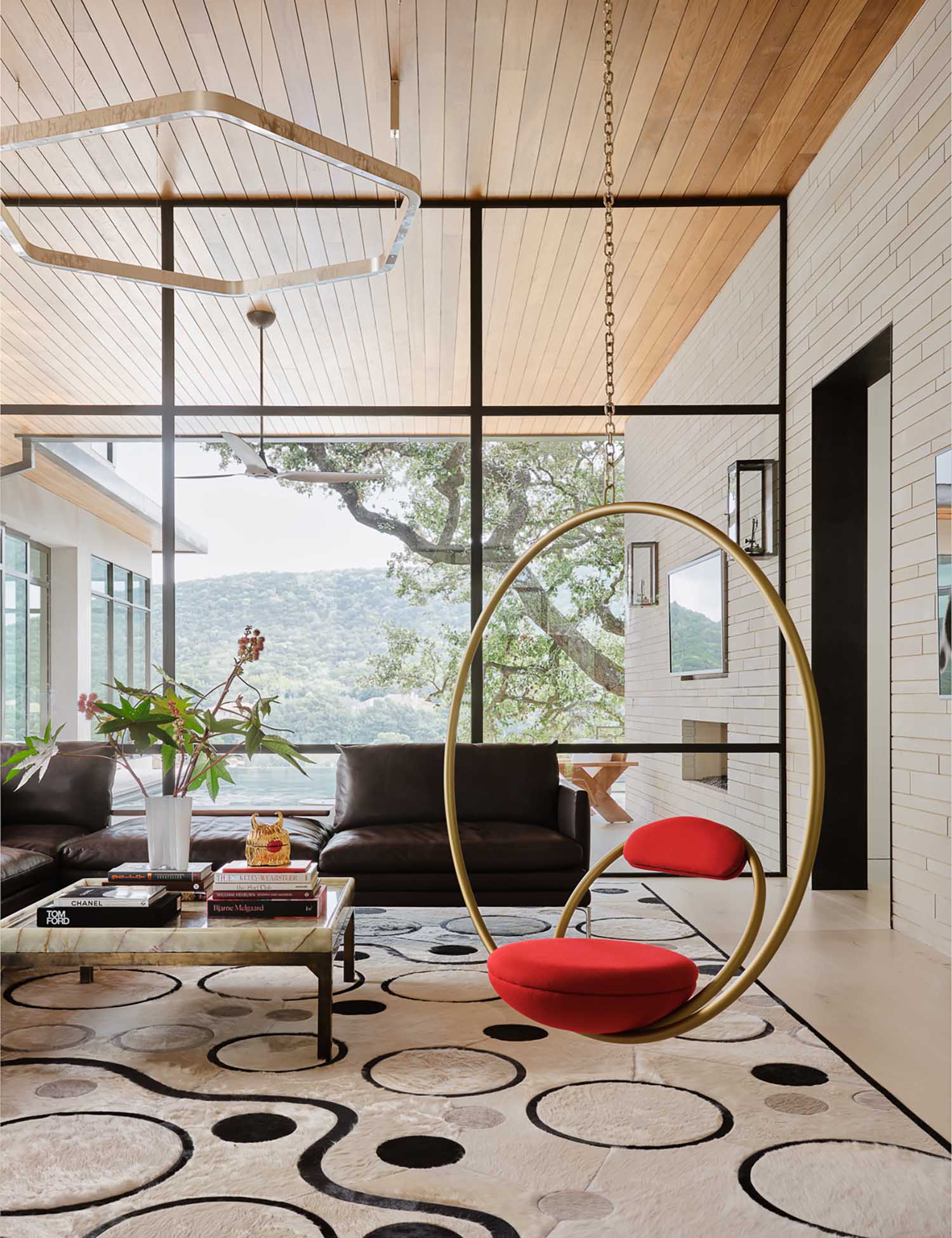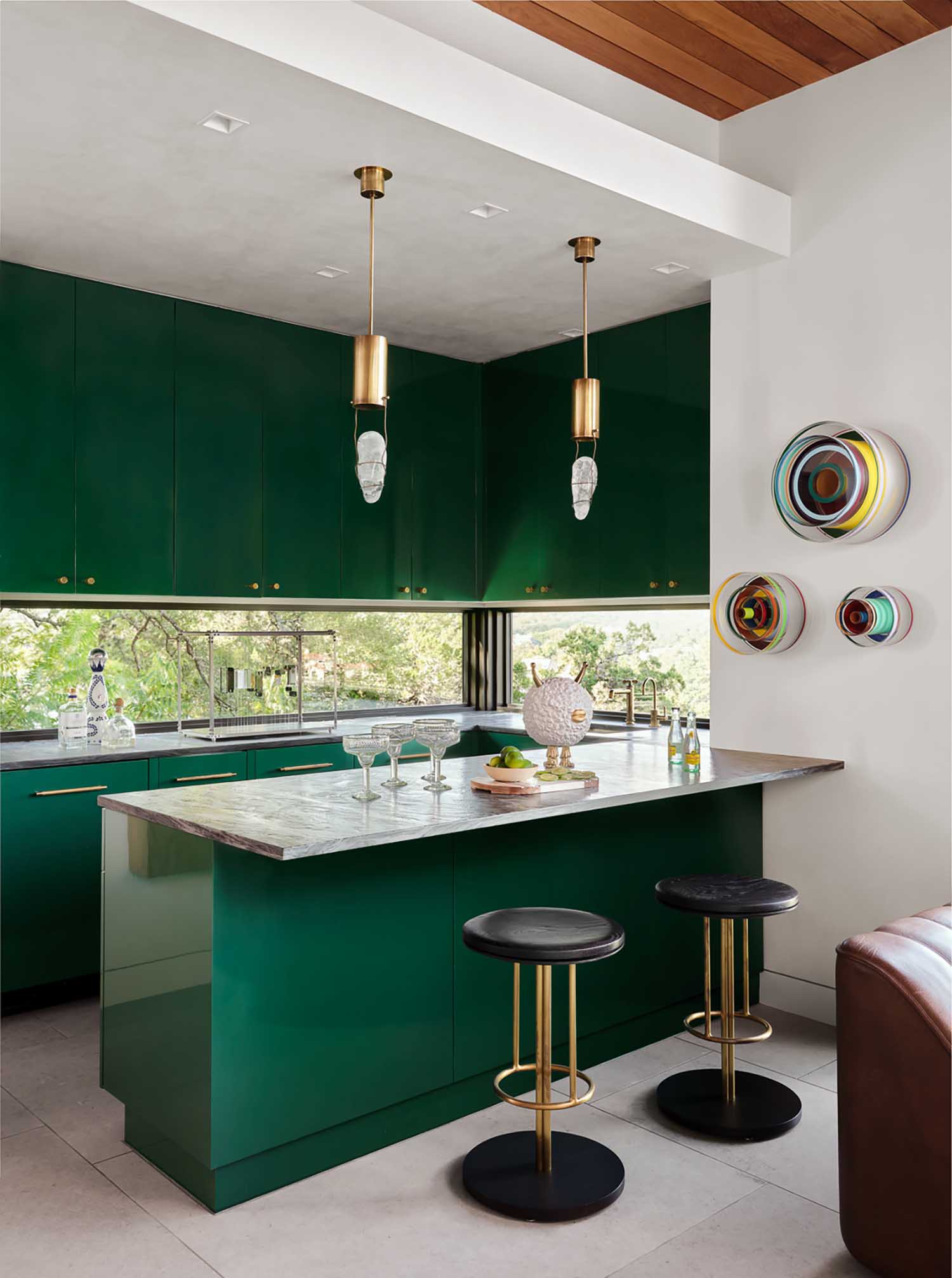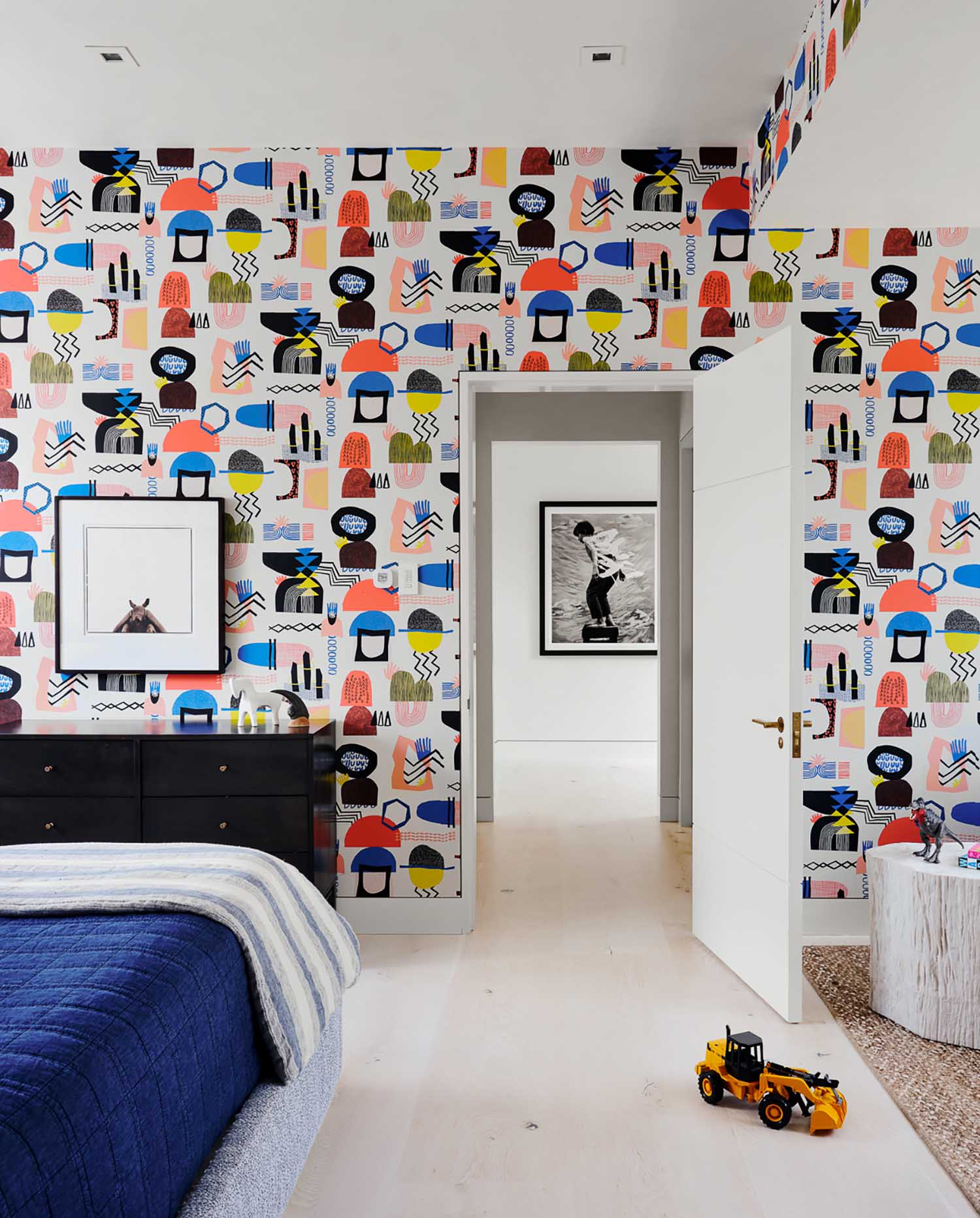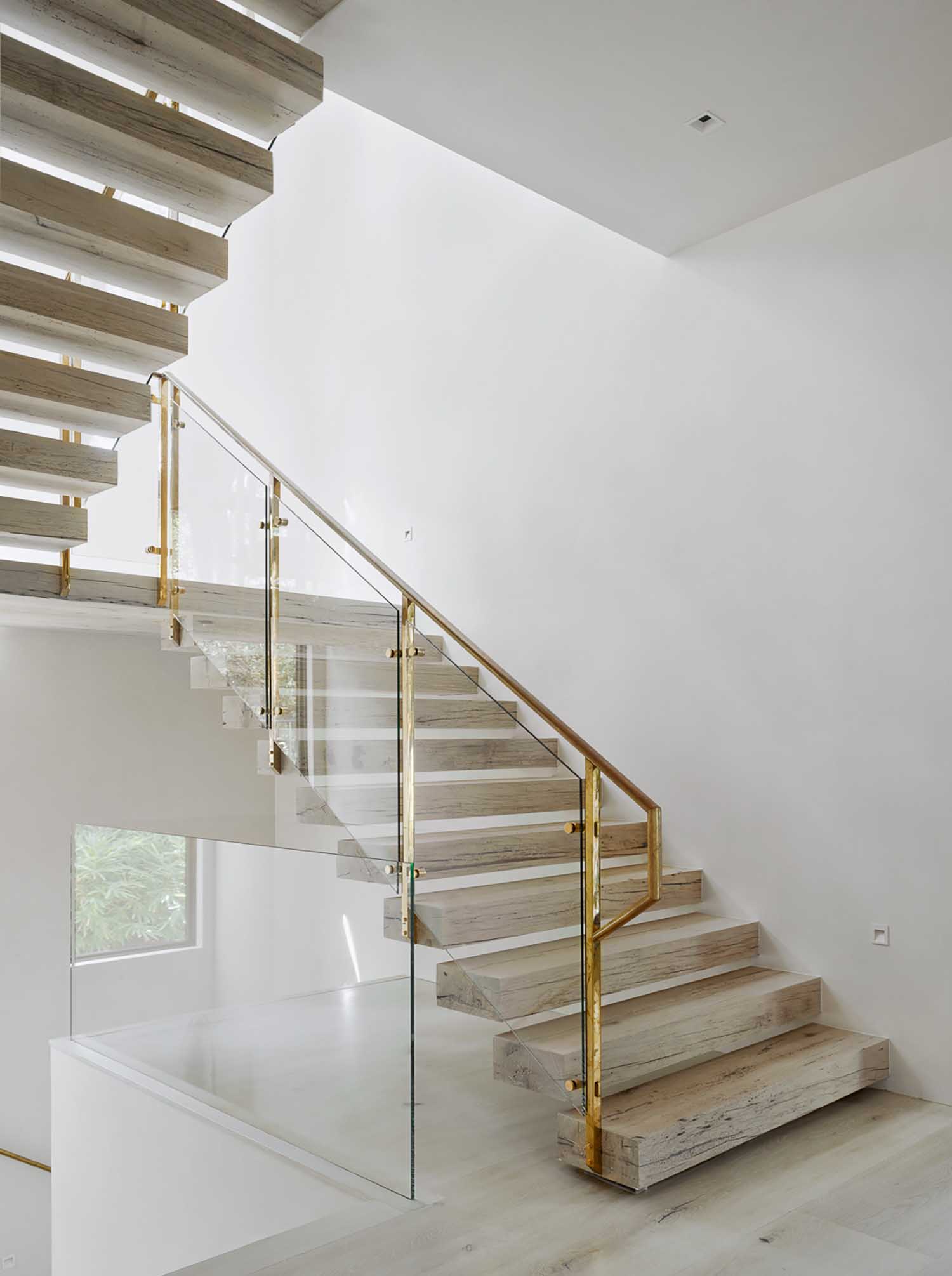 The house has a modern design and is built with Texas Hill Country-typical natural materials. Locally sourced limestone walls and wood ceilings, which effortlessly transition from the exterior to the interior, help to reveal the geographic characteristics. Copper paneling accents that have been patinated take up the color of the oaks, creating a "living finish" that will get richer over time. A two-sided negative edge pool with one side flowing out toward the lake providing an unending water effect is located just off the main living area. There is a large outdoor lounge on either side of the pool. Due to the site's slope, dynamic cantilevers were created for the home's lakeside, creating a stunning pathway that leads to the new boat house and private dock.
Project Information
Architecture Firm: LaRue Architects, James Larue, Emily Haydon
Interior Design Firm: Fern Santini
Home Builder Firm: Reynolds Custom Homes,
Landscape Architecture Firm: Landwest Design Group, John Hall
Photography: Casey Dunn
Find more projects by LaRue Architects: – www.LaRueArchitects.com