FLV arquitectura has recently completed works on this stunning residence in Córdoba, Argentina. The house is situated on an oddly shaped corner site in a gated neighborhood in the southern part of Cordoba. The house's entrance and social area are projected on its shorter side, and the house's private part is projected on its longer side on top of a blind façade.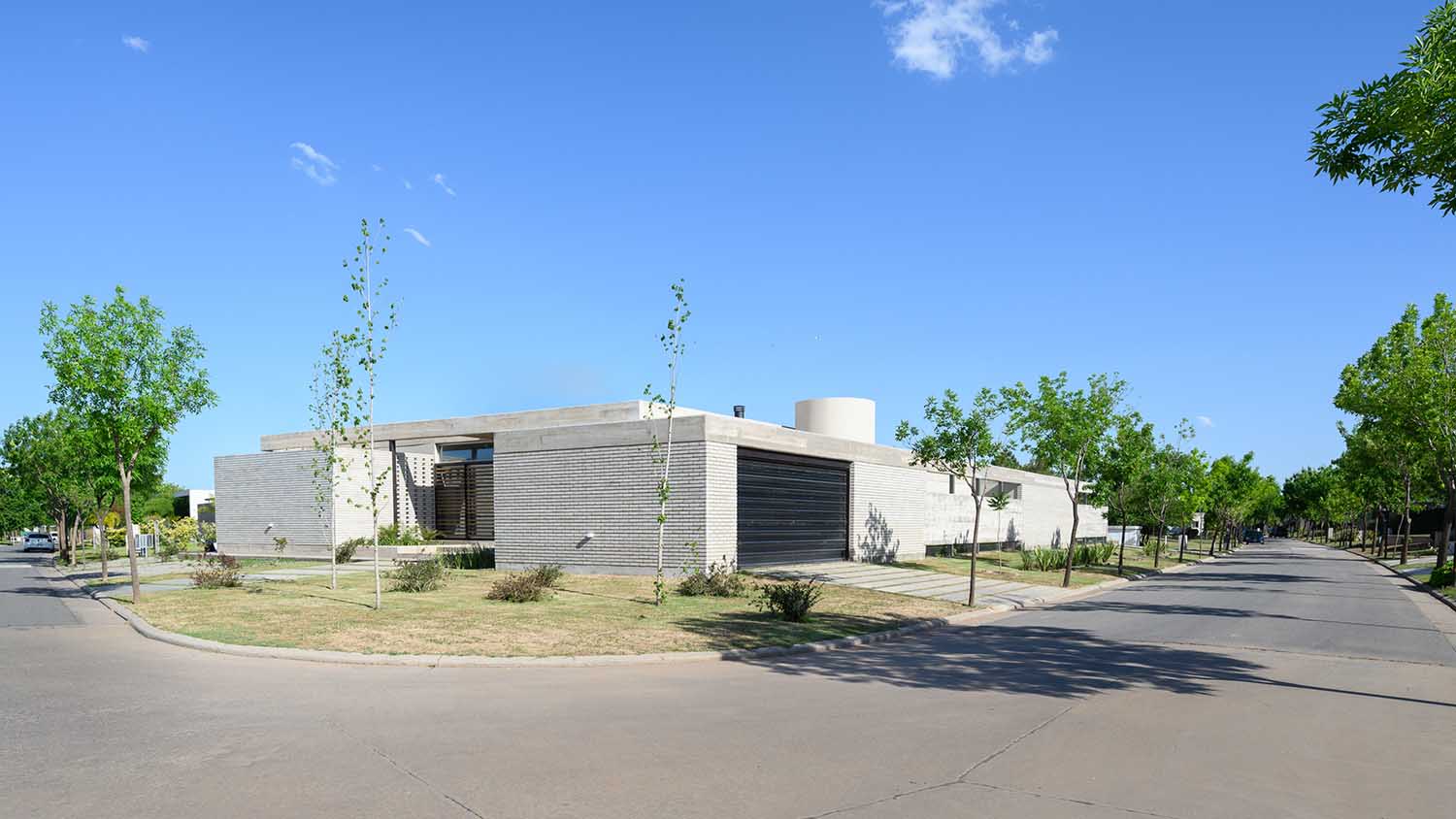 The house's façade serves as visual proof of the contrast of volumes, levels, and heights used to distinguish the two purposes.
A 3.50-foot-tall exposed concrete slab, which appears to hover uninterruptedly above the living room, kitchen, and gallery, delineates the home's communal area.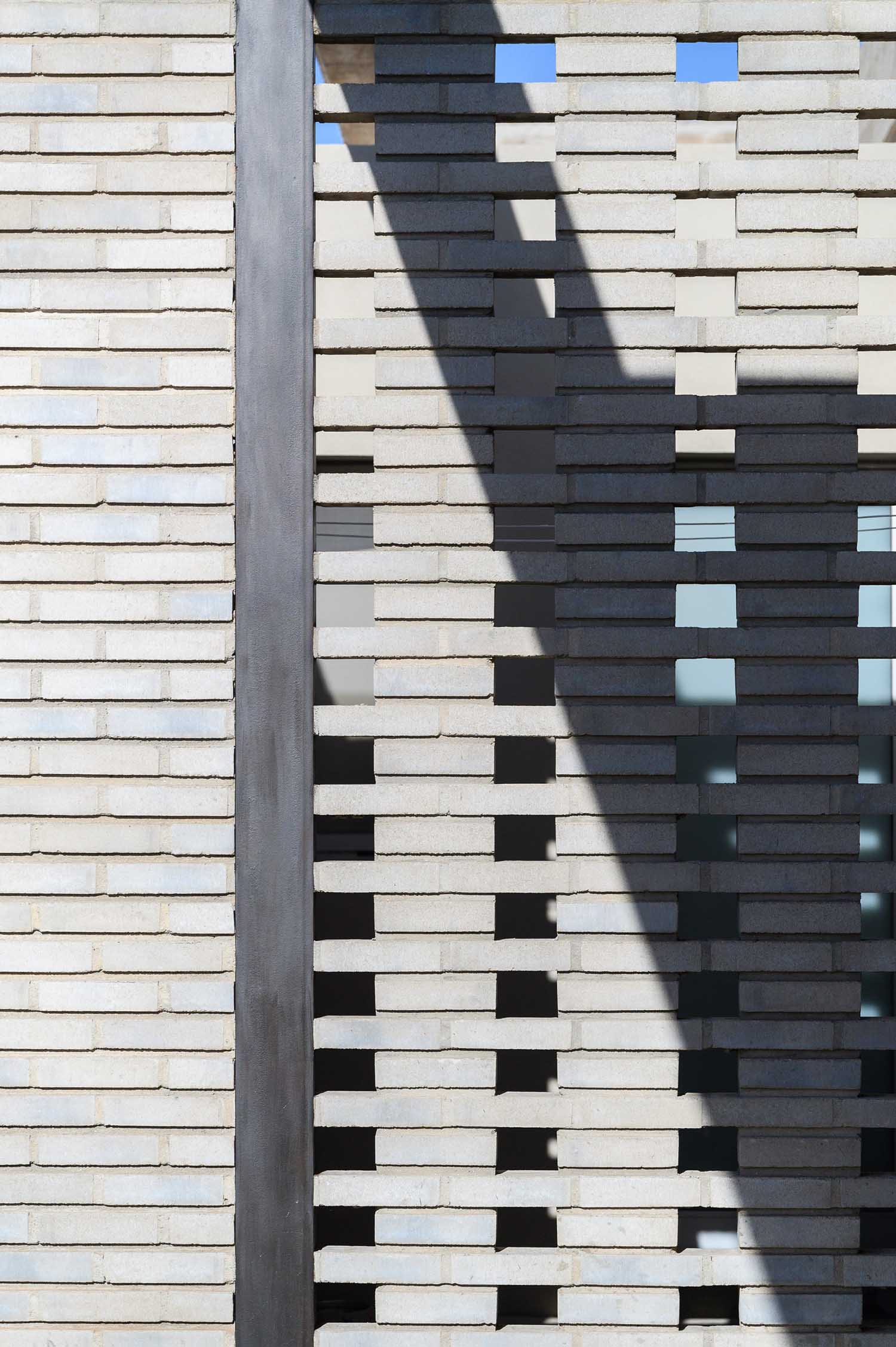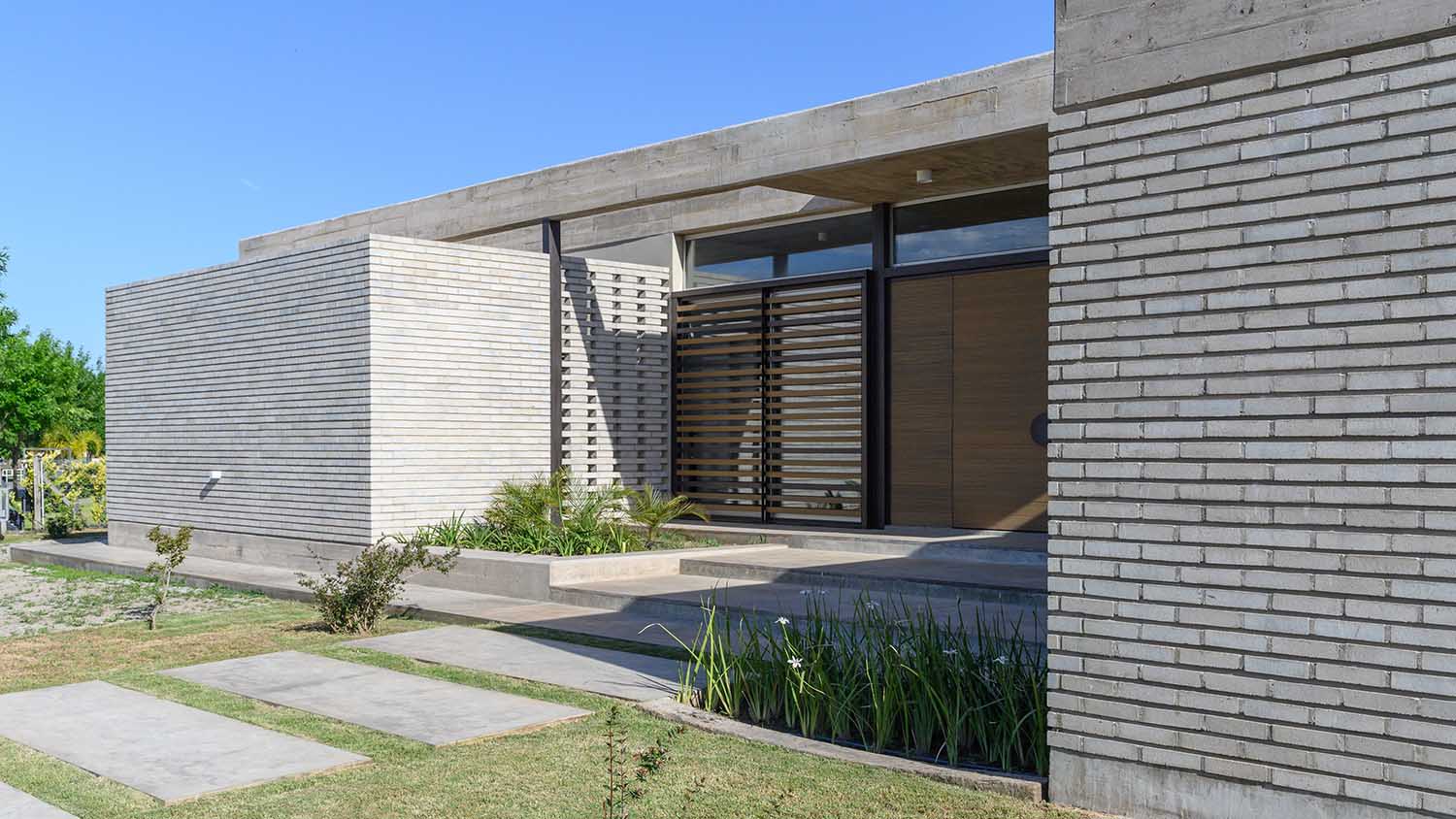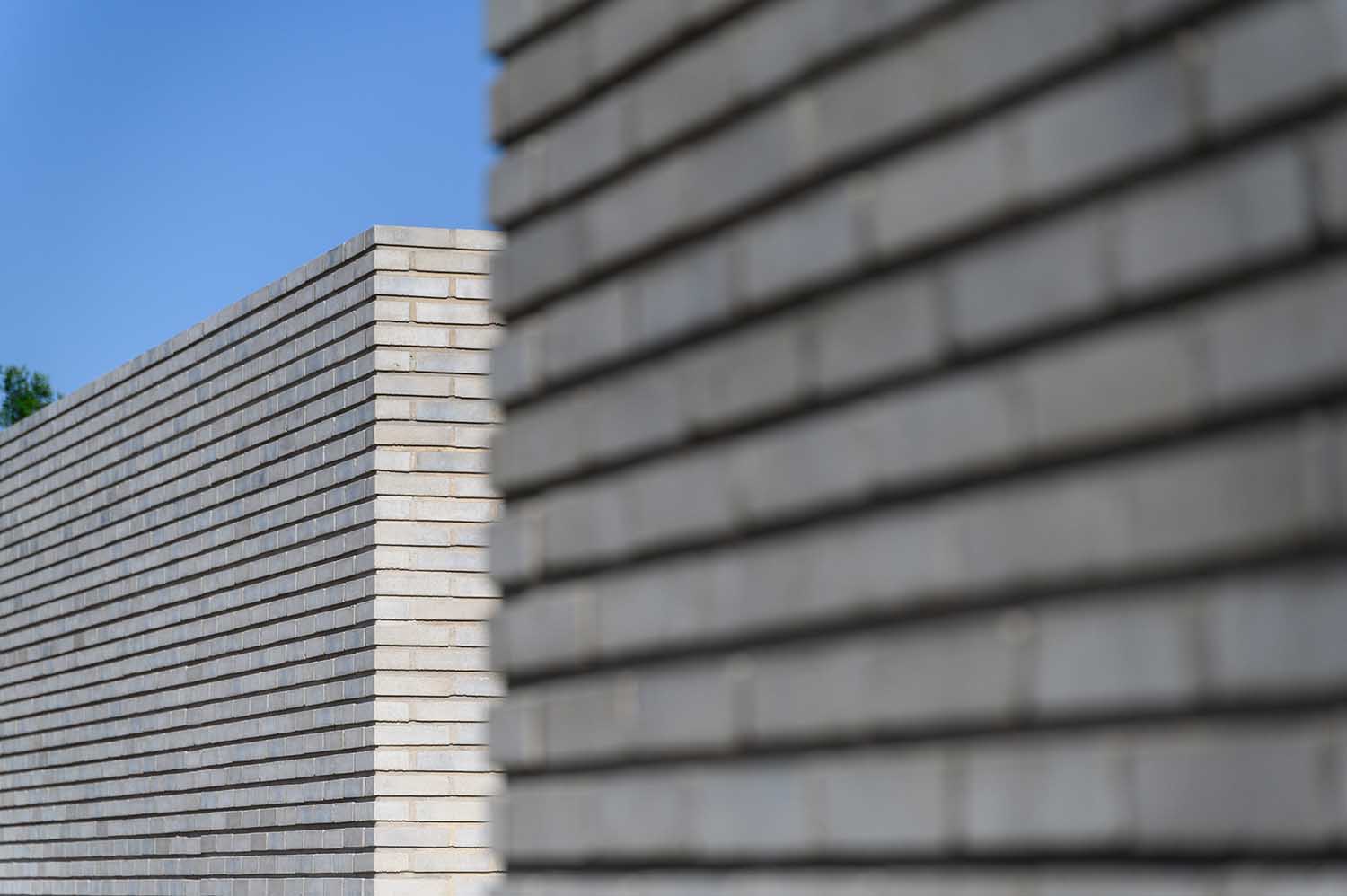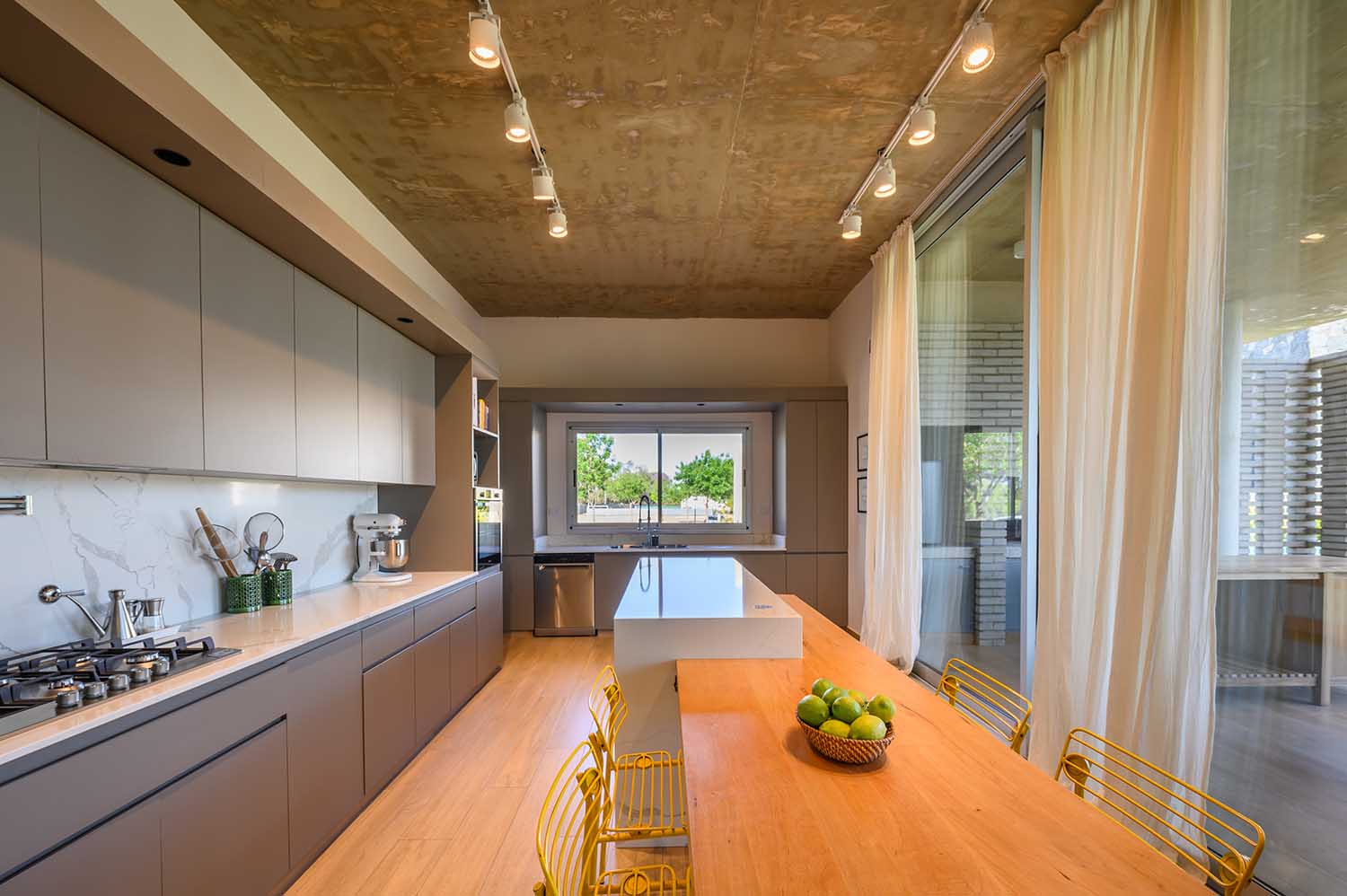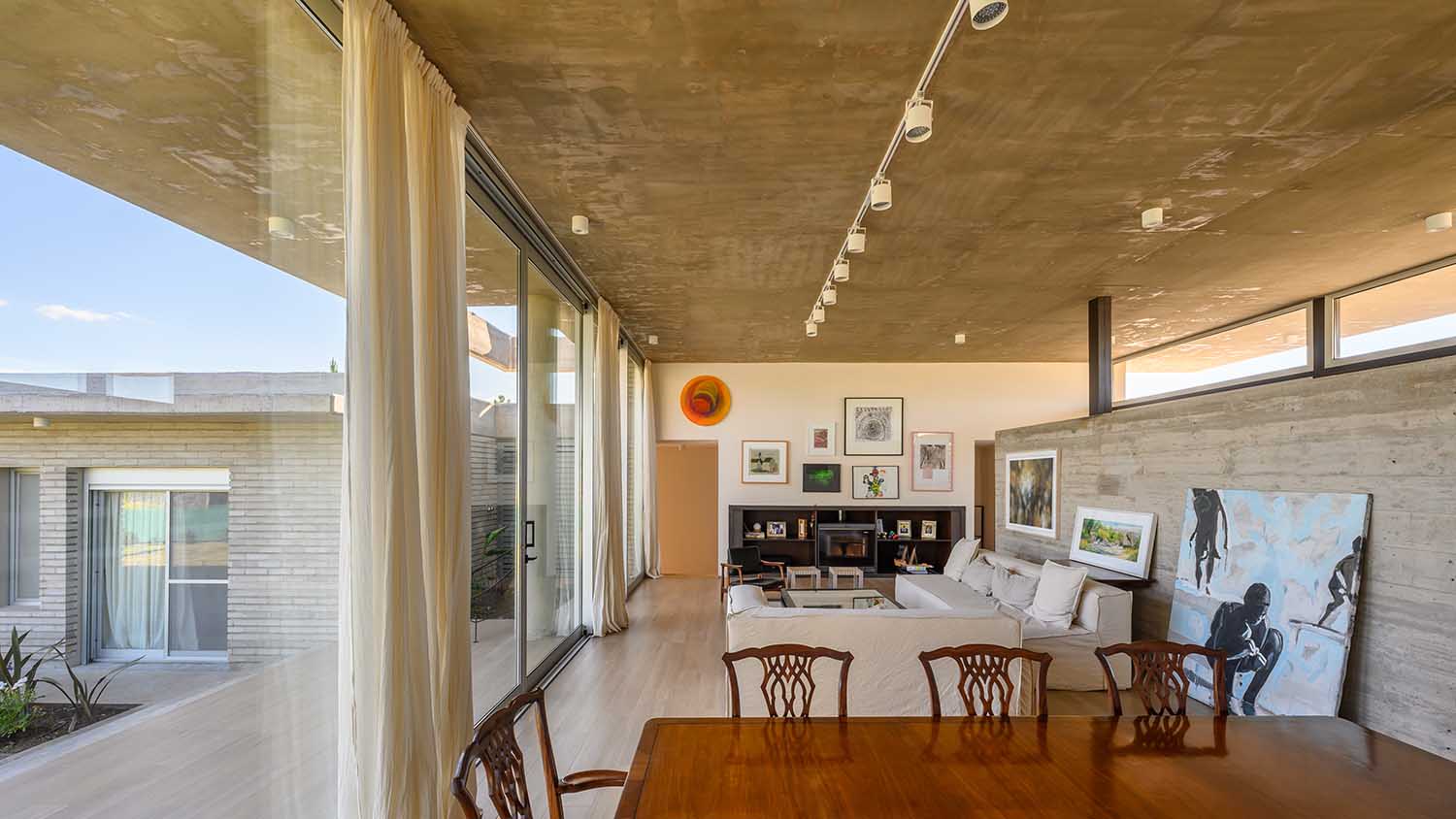 To provide hierarchy and match the size of the social area into which it is entered, the house's entry is elevated by steps.
Steps connect the bedrooms' distribution area with the street level via which the private section of the home is accessed, leaving the bedrooms at garden level. These are displayed in a strip and connected by a hallway that also features a light patio that is shielded from the street by a concrete wall, creating solitude and adding warmth to the setting.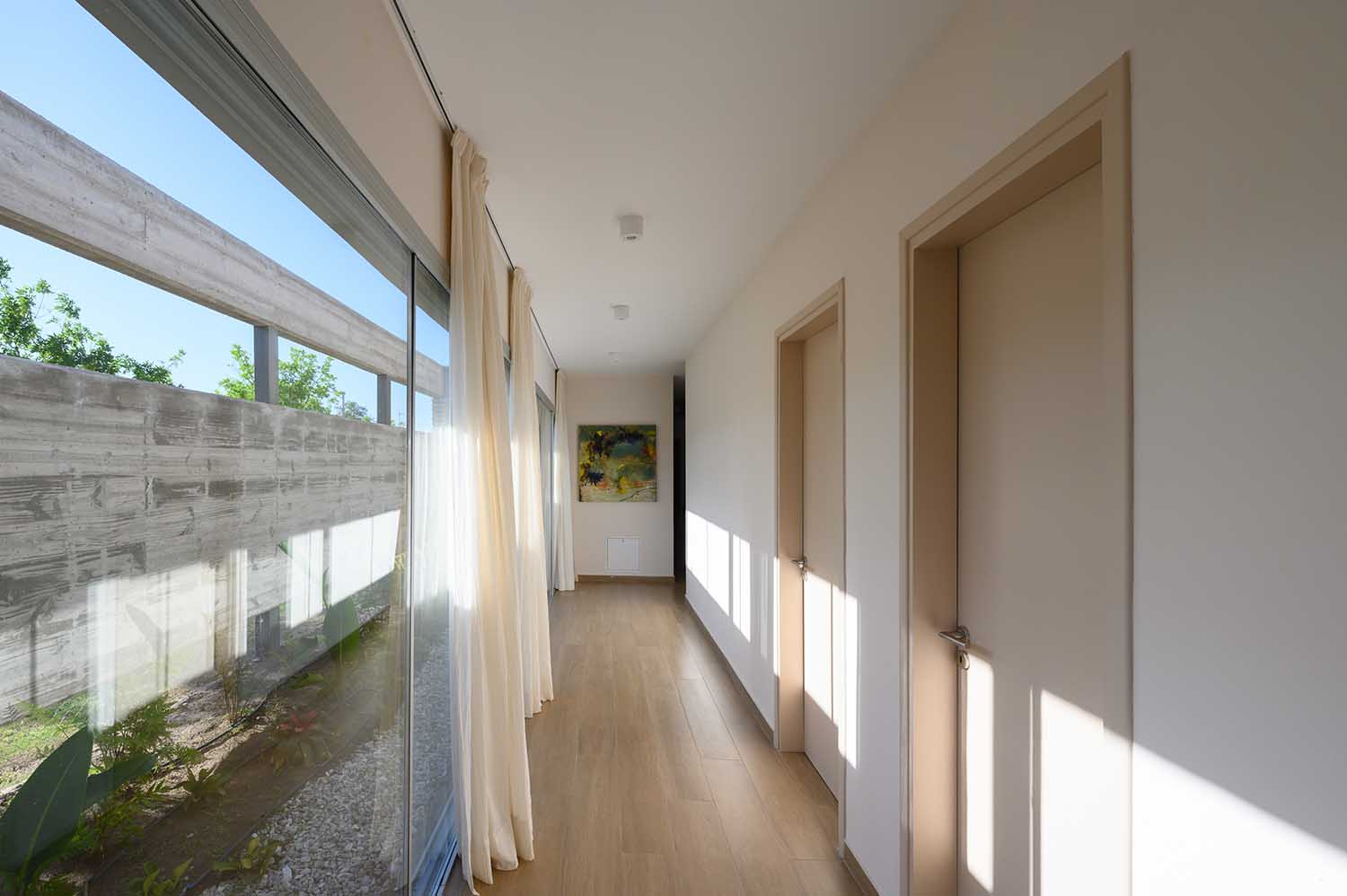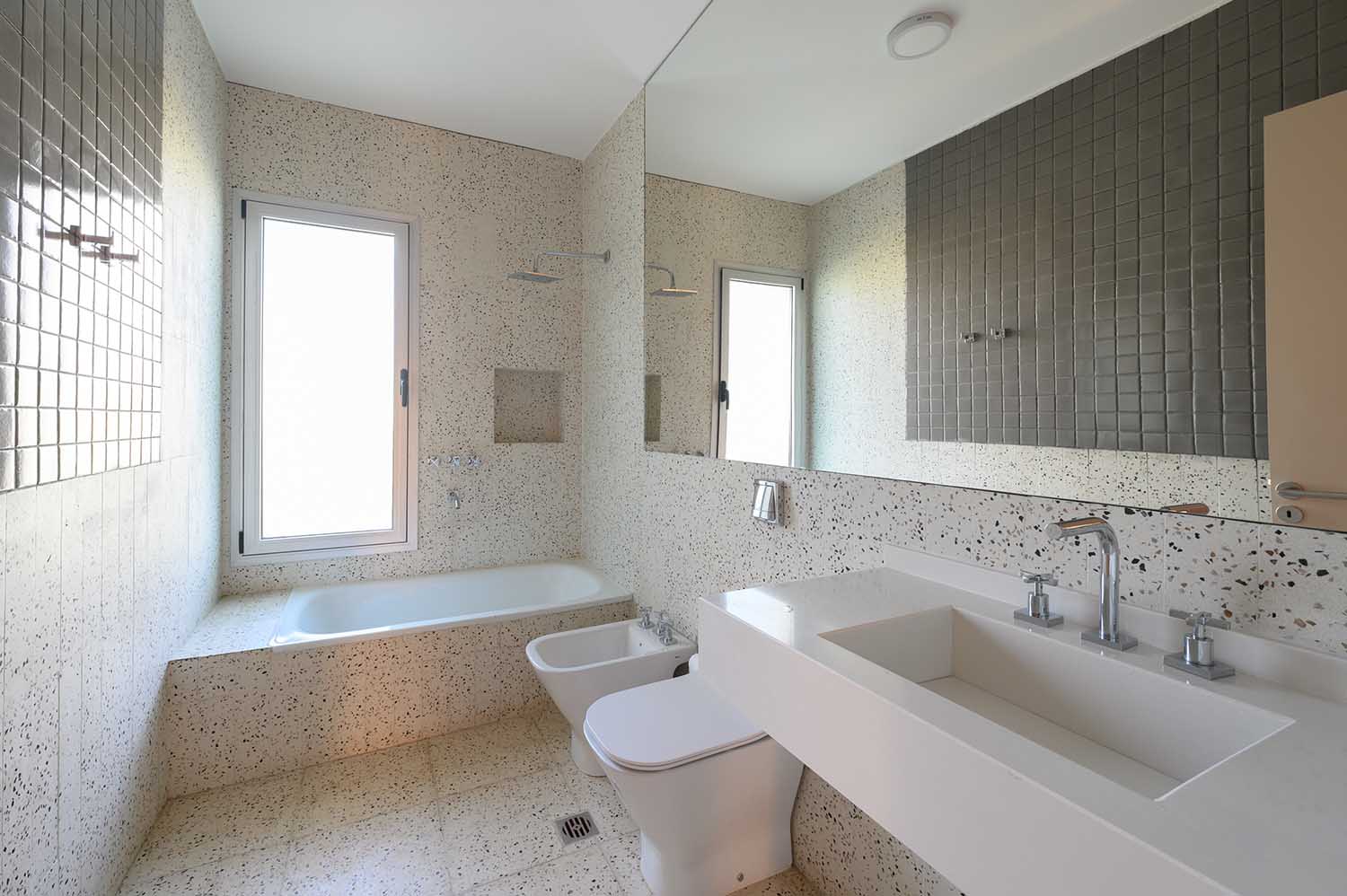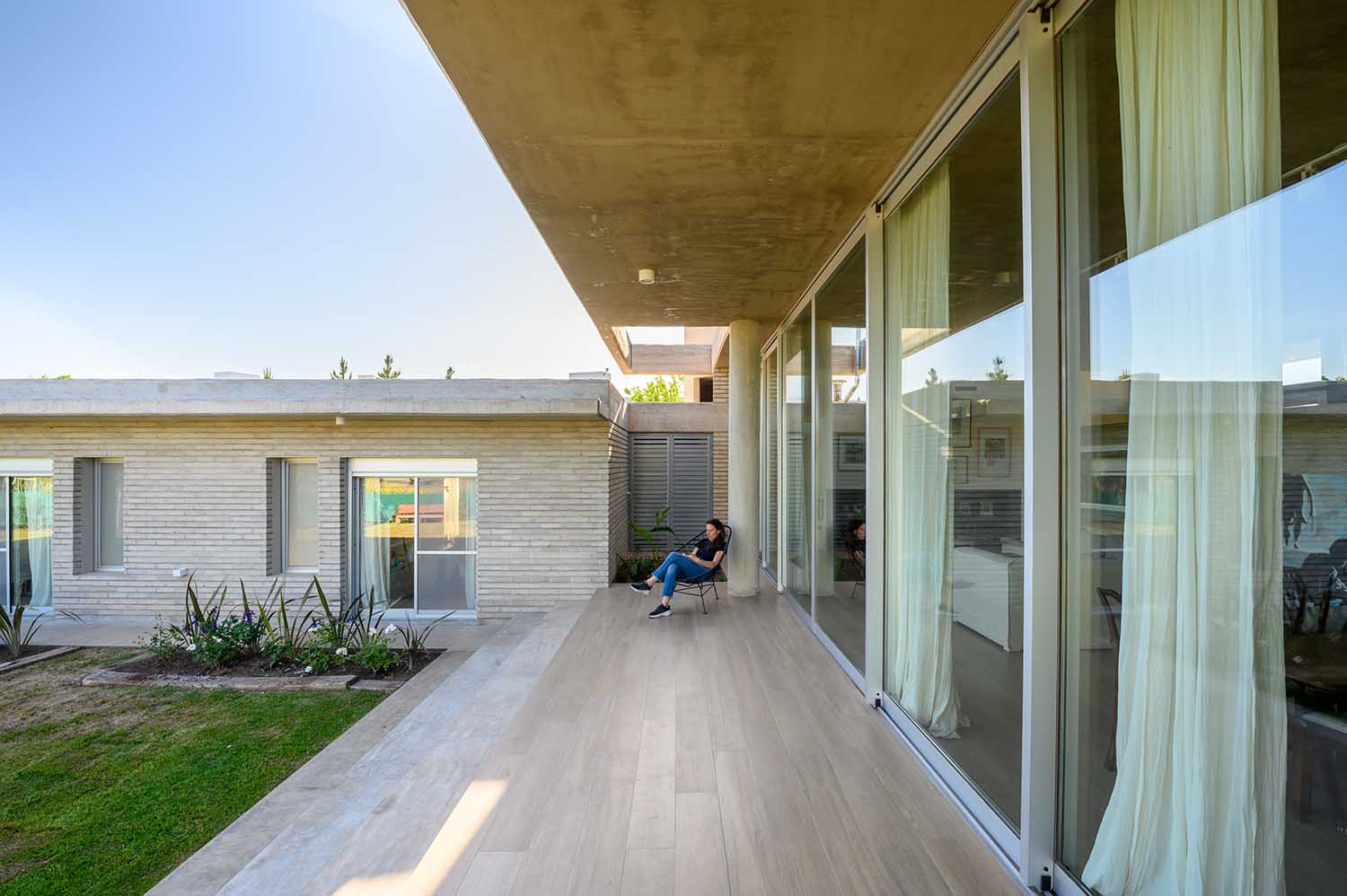 The contrast of the communal and private volumes, with the first being raised above the level of the garden, is once again visible on the house's counter façade.
Project information
Project Name: LVP House
Architecture Office: FLV arquitectura
Completion year: 2022
Built Area: 425m2
Location: Cañuelas Country Golf, Cordoba, Argentina
Photographer: Gonzalo Viramonte
Find more projects by FLV arquitectura: @flv_arquitectura