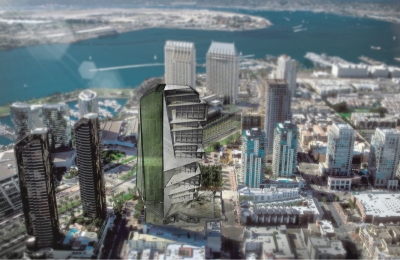 Project: Live Share Grow
Designed by Brandon Martella
Location: San Diego, USA
Website: www.brandonmartella.net
Live Share Grow is a project shaped for a location in San Diego by Brandon Martella's studio, the concept is addressing inevitably upcoming food resource problems.
From the Architect:
Food as a resource is depleting. Supply is soon to not meet demand. With population growth, food production in the United States is reaching maximum capacity. Our cities need to address this critical issue with an architecture that responds. A new type of residential tower needs to come forth. Utilizing vertical farming, a new model of living can be tested and resolved in a dense vertical community. From farm to market from community to education lets live, leran, and grow within our city.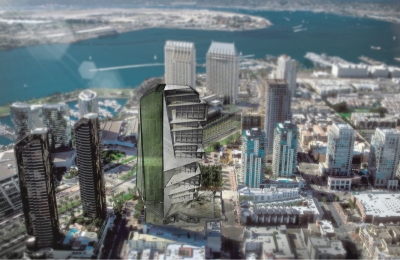 Farm tower is located in a vertical community of tourist resources and developer condos divided by a public promenade. The new tower aims at activating a dead corridor that is underutilized and keying in to an international audience with a daily influx of travelers utilizing the strand of tourist attractions located along the waterfront. The adjacent Children Museum and its motto of Think, Play, Create will be embraced with a second motto of Live, Grow, Share to foster a new level of social interface.
The open air market will become a place for local vendors to sell an assortment of products along with fresh produce grown in the farm tower and direct vicinity of San Diego's urban center. The market will become a specimen of culture that dramatically contrasts the a-typical American means of consumption and commerce, an apparatus enriched with a sense of local, and a place for the community to gather.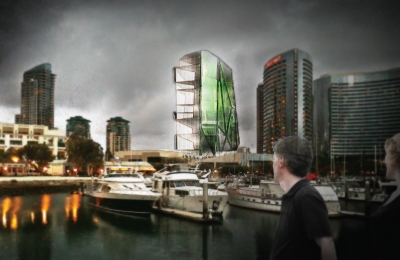 As the 24th largest convention center in North America, the giant wall blocking San Diego from its southern waterfront brings in an estimated 1.4 billion annually to the local community. It is an economic powerhouse and is expanding with a 3rd annex. The sites direct adjacency will enable the farm tower to become a spectacle as this opportunity is not overlooked and a high level of activity will be harnessed.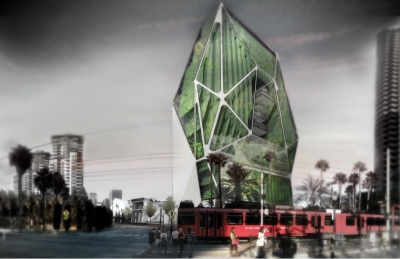 The critical moment with farm tower comes to life with a social exchange of farmer and resident. Ten stories above the surrounding community a 100' void space in the farming's southern exposure brings the residential user group out from their usual circulation space to create a critical moment of exchange. Educational tours can come up from the street level to experience the city and the farm firsthand.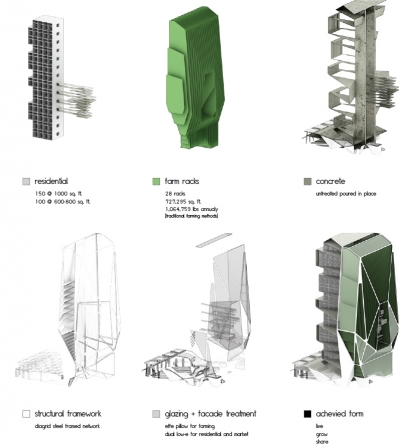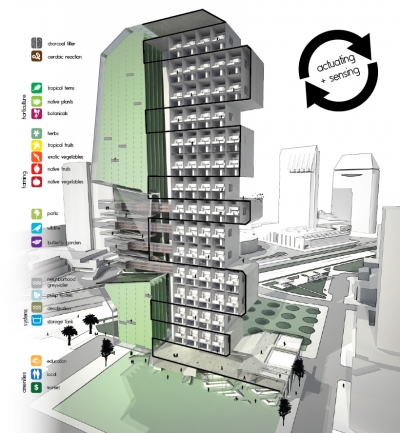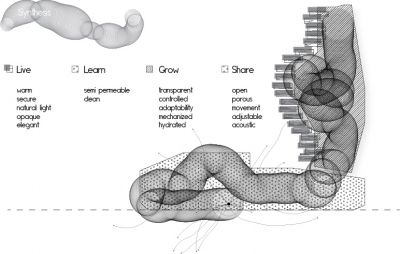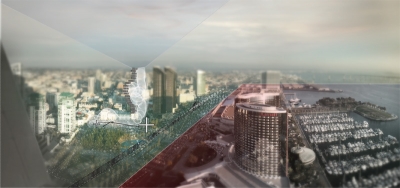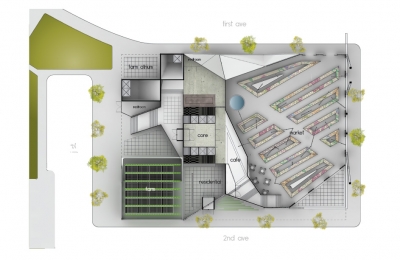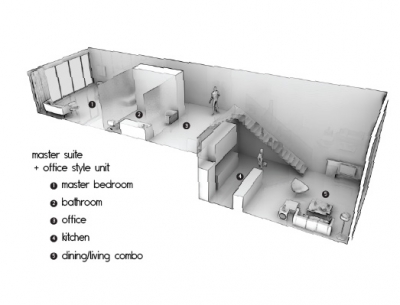 Based on Corbu's Marseille block the new Live Grow Share farm tower will offer a variety of room types based upon this model. This basis will provide large double height meeting areas with single height intimate spaces. The 1000 sq ft units are intended for a contemporary gentleman farmer. One who is conscious of their resources and willing to partake in local commerce and public education of how to live within ones means.