NOARQ has recently completed works on this stunning single-family residence looking at the city of Santo Tirso, from the north bank of the River Ave. The clients requested more comort in the interior spaces : an indoor pool; a raised floor for relaxing that faced the sanctuary of Nª. Senhora do Assunço; and, above all, transparency and light.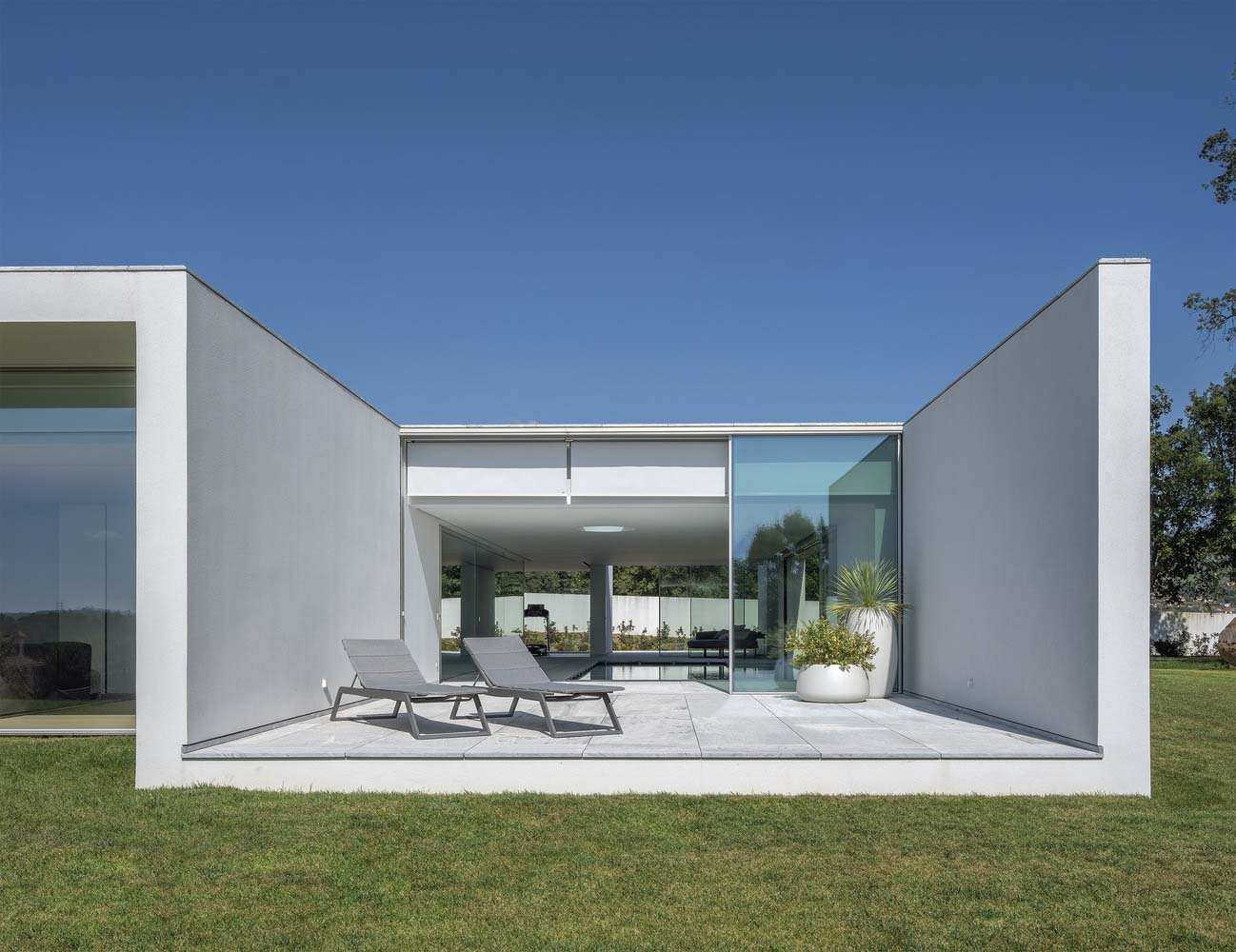 There were no significant marks on the original agricultural site. With the exception of a couple of large, imposing oak trees in the extreme south and a little ruin in the northwest corner, it was essentially deserted. The old landowners' home's granite blocks were stabilized. The architects decided to remove the weeds and leave the ruin in its current state to guard the new entrance to the site.
The plan includes an 882 m2 site (terraced areas included). The mansion is 28 meters deep and 33 meters in front, extending longitudinally to the western landscape. The entrance is located on the north side. The 590 m2 ground level is where social, recreational, and service areas are located (including parking for 4 cars). Three rooms that are exposed to the south and the terrace roof make up the top floor's 212 m2. The house is constructed of reinforced concrete slabs and walls that are thermally insulated from the outside by rock wool panels that are covered in lime-reinforced plaster and plasterboard walls and ceilings from the inside.
In order to direct household areas toward light, wind, and family activity, a central courtyard was added. The common area, hallways, guest room, gym, and pool are all connected by the patio along with the kitchen, laundry, and parking. Outside, vegetative recovery is anticipated, protecting the garden and the growing area while propagating the local species.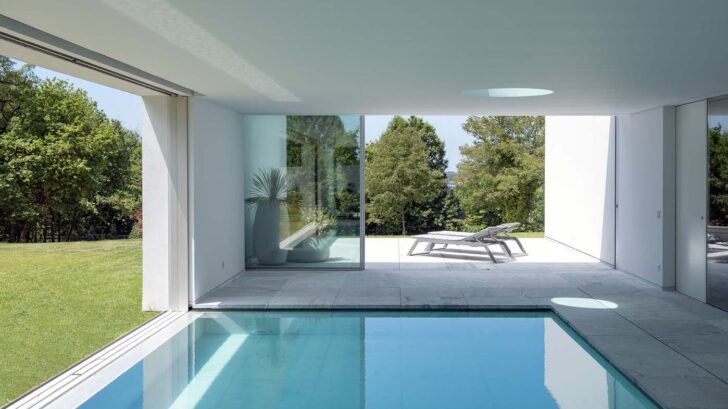 Project information
Architects: NOARQ
Area: 882 m²
Year: 2022
Photographs: Duccio Malagamba
Lead Architect: José Carlos Nunes de Oliveira
City: Santo Tirso
Country: Portugal