Natural disasters can wreak havoc on everything in their path. In the event that a disaster is occurring in your area, having a plan and knowing what to do can make a significant difference for you and your family.
Although natural disasters may occur infrequently, it is vital to pay close attention to local updates, especially evacuation orders, to understand if your area will be severely affected. Having the right insurance coverage and any other additional resources to help your family after a storm or disaster is important, but there are several steps to consider to protect yourself and your family during an emergency.
Let us review several ways to prepare your family for a natural disaster:
Create A Plan
Each household must decide on an emergency plan, and that plan should cover the following points:
Safe exit points from the house
Meeting places where your family can reunite
Special health needs of the family members
Contact details for your family members, the insurance company, family doctor, etc.
Location of the fire extinguisher, emergency kit, electrical panel, and gas and water valves
Plan for household pets
Make sure to keep your emergency plan in a spot that is easy to remember, or print several copies to leave at work, in the vehicle, and in busy areas of your home.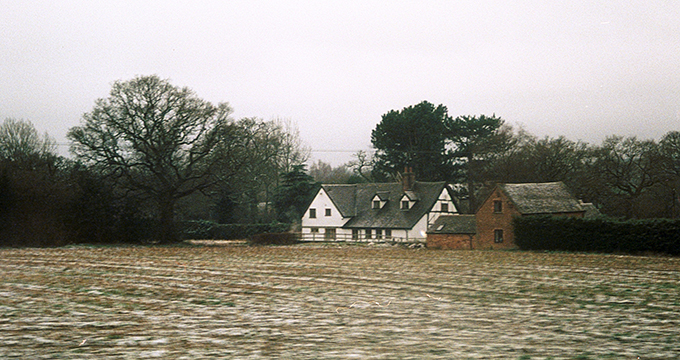 Prepare An Emergency Kit
During a natural disaster, you need some basic supplies to ensure your family is prepared. You should organize these supplies in a backpack, wheeled bin, or duffle bag, and place them in an easy-to-access location. An emergency kit should include these items:
Clean drinking water
Non-perishable food
Extra batteries
Manual can opener
Spare keys to your house and car
Cash (in small bills if available)
First aid kit
Crank or battery-powered radio and flashlights
Copy of the emergency plan
Prescription medications, medical equipment, infant formula, and pet food if applicable
Creating an emergency kit does not have to be costly, start by picking up a couple of items each trip to the store, and build up your supply over time.
Prepare Your House
Depending on the natural disaster approaching, it is essential to prepare your home.
If you're preparing for a tornado or hurricane, you can do several things to minimize the damage, such as boarding up the windows. In case an earthquake strikes, you must bolt and brace the gas appliances and water heaters and make sure that you can switch off the gas valves.
Stay Up To Date
Be informed at all times, especially when there is an incoming natural disaster. There are various ways to stay up to date with the latest news:
Monitor the radio, telephone, or wireless device for emergency alerts
Follow social media for the latest updates (make sure your phone is charged whenever possible)
Keep Important Documents Safe
When you have access to essential documents and files, it can make the rebuilding process after a natural disaster easier to handle and less stressful.
It is best to catalog your belongings and store the information in a safe that is fireproof, a safe deposit box, or a secure location. Do not forget to include receipts and warranty information, you will need these details if there is a need to file a claim for loss or damage.
Note down important contacts and account information. You should keep one copy at home for easy access and another copy in a safe location. Also create digital copies of vital documents such as marriage and birth certificates, deeds, wills, and passports and store them in the cloud. Keep the actual records in a secure location.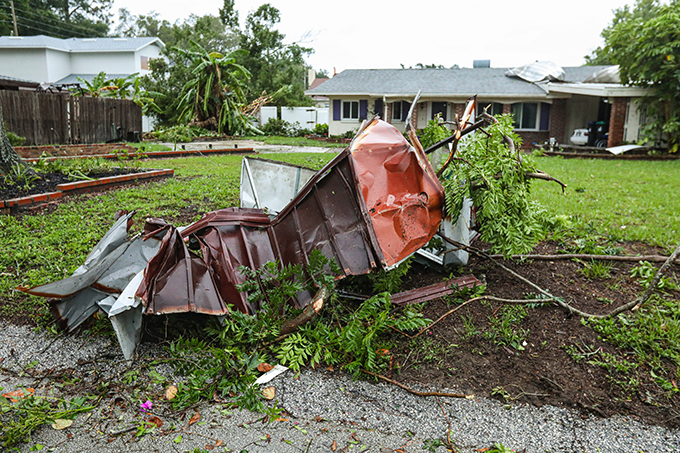 Maintain A Full Gas Tank
When there is an incoming natural disaster, one way to stay ready is to keep your vehicle's gas tank full. If there is an order to move out quickly, you do not want to line up at the gas station.
Consider having spare gas in a safe container in case you need a top up on the road.
Steer Clear From Flood Water
If flooding is likely to occur, it is crucial to stay away from both standing and flood water.
Remember that in addition to being potentially fast moving or deceptively deep, the water might carry disease, hide dangerous objects, or be contaminated with sewage that all pose potential hazards.
Final Thoughts
There are several ways to help you prepare for an incoming natural disaster to keep everyone safe until the calamity passes. By staying up to date with the current weather reports of an incoming natural disaster, having an emergency plan, and making sure your home is prepared for anything, you can help keep your family safe.