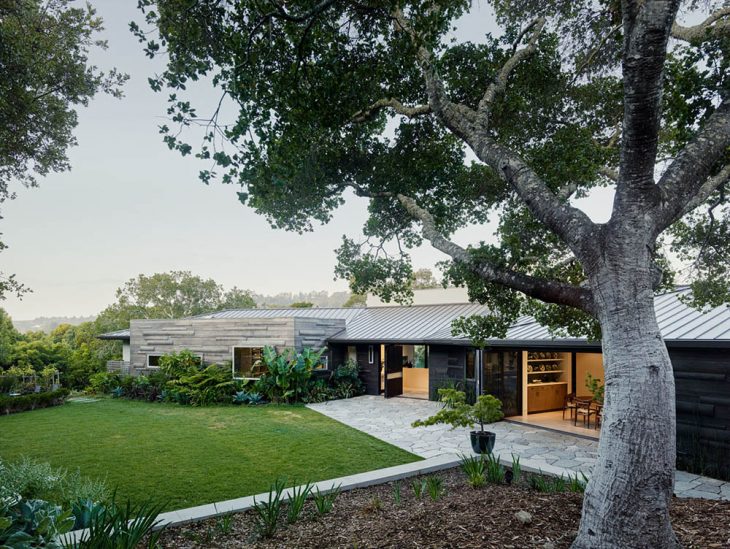 Oakland-based Buttrick Projects Architecture+Design designed this inspiring two-story house located in Mill Valley, California. Discover more after the jump.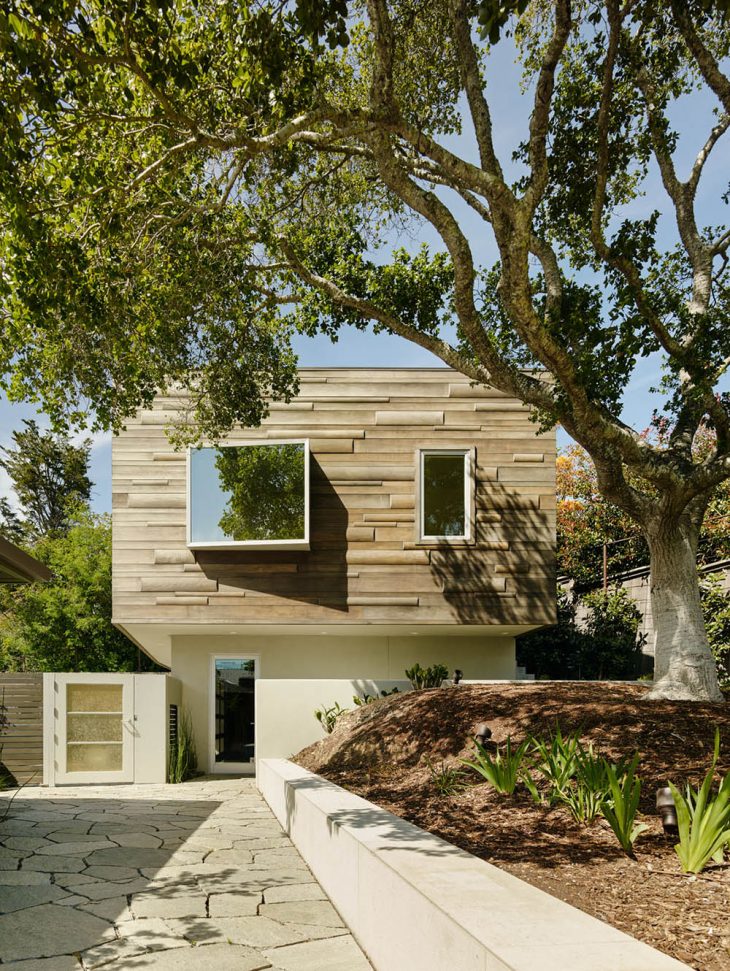 A series of volumes was inserted at the perimeter of this 60's boomerang plan to remedy the staid quality of the previous interior geometry and make the landscape more tangible from inside. Pillowed wood siding and large windows inserted at strategic locations add textural relief to the walls.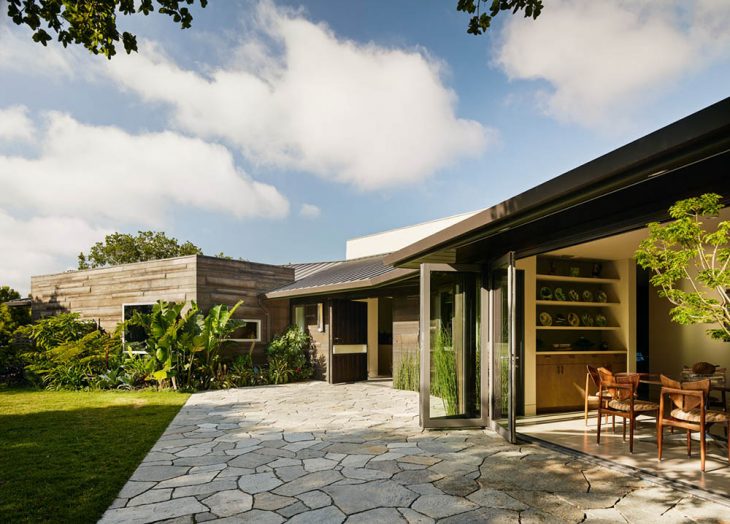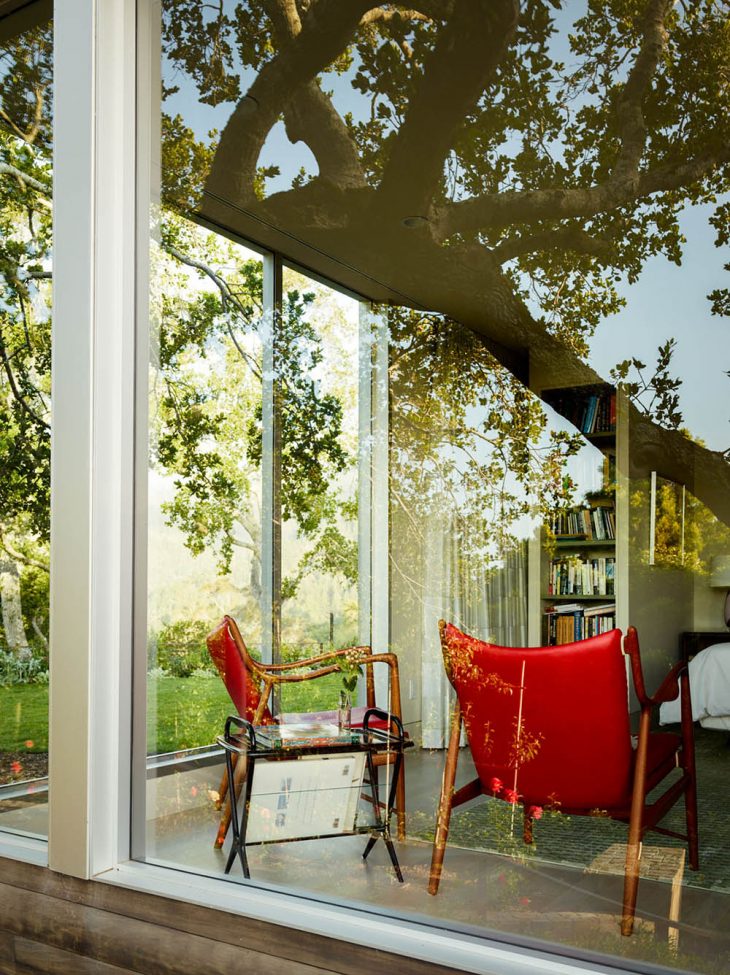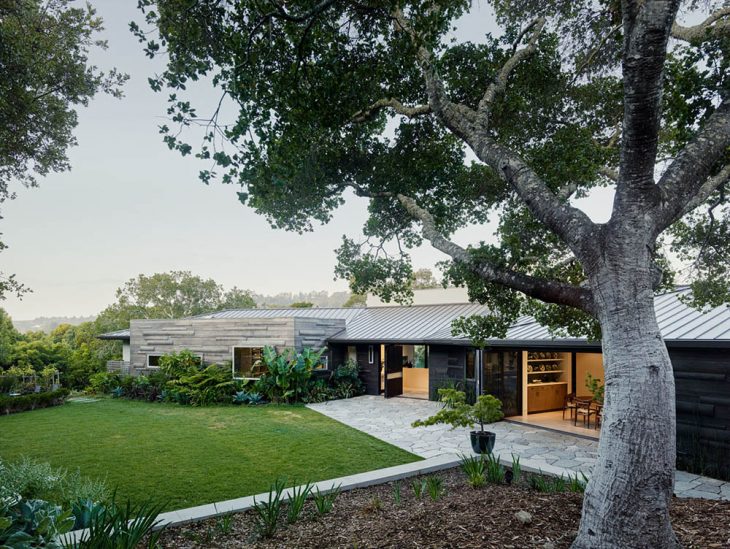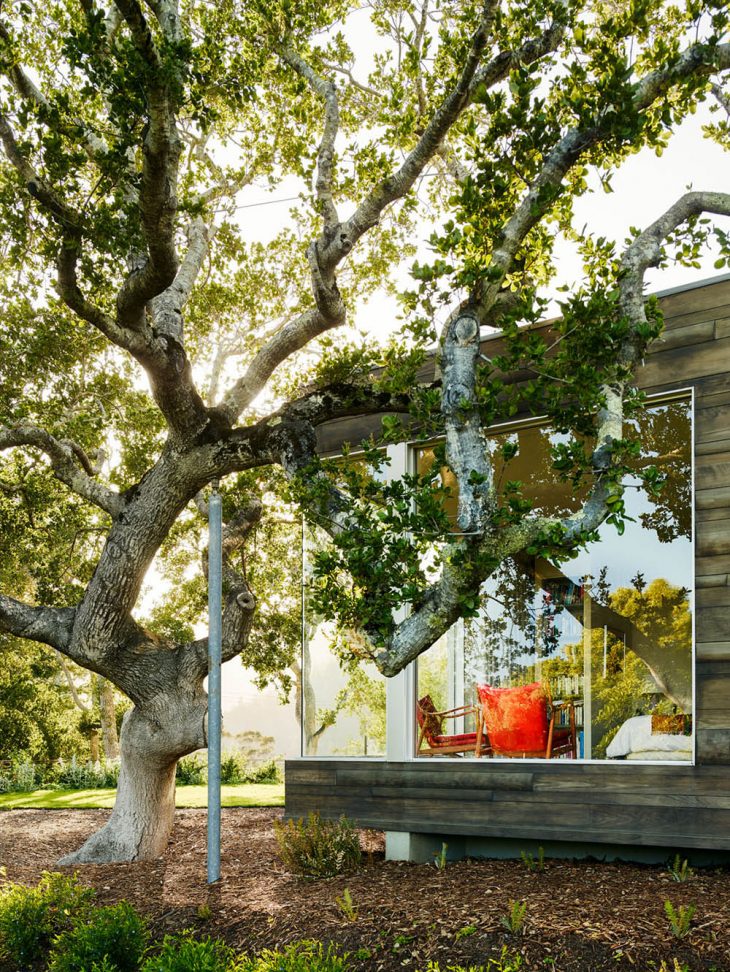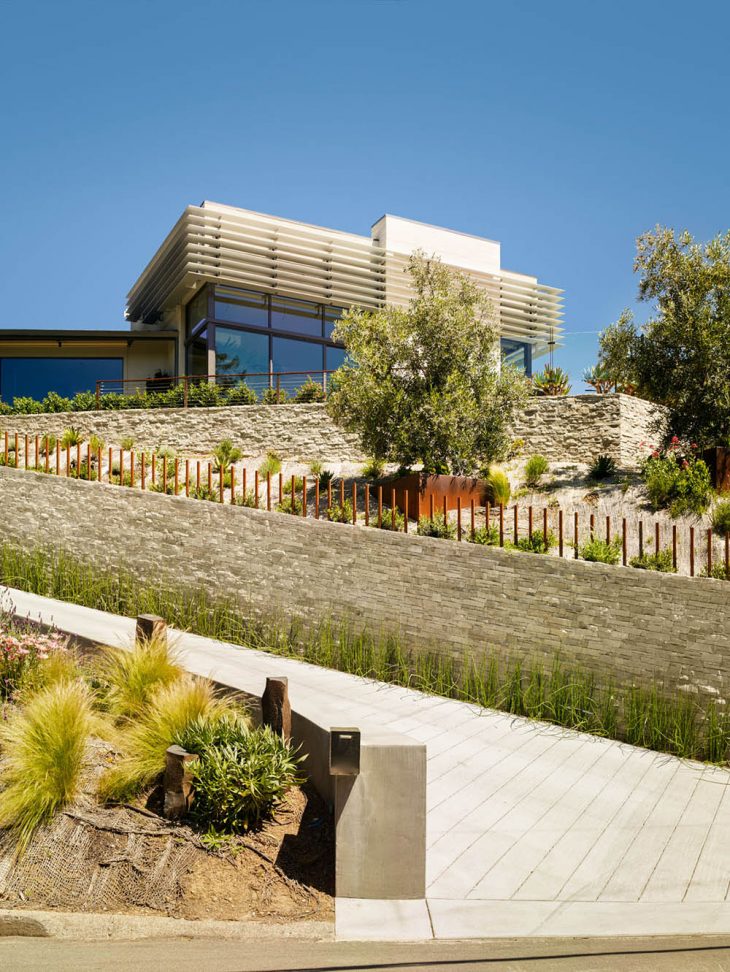 A neutral white interior envelope, washed with daylight, becomes a background for the clients' art collection. The garage with studio above acts as a sculptural element and also provides an edge to the entry court.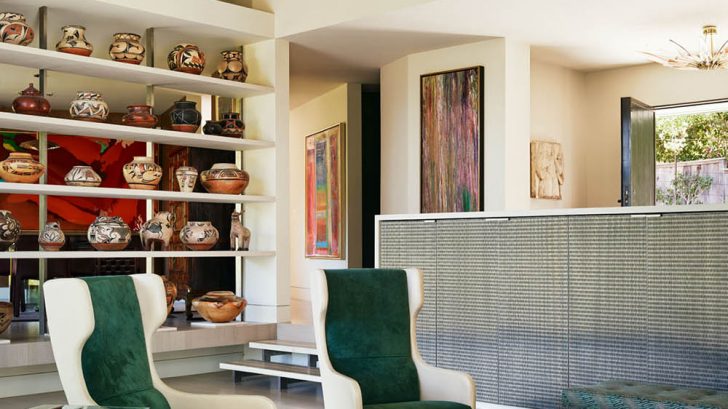 Project Team:
Buttrick Projects Architecture+Design (Architecture) – www.buttrickprojects.com
Cuttle Construction (Construction)
FTF Engineering (Structural Engineering)
Les Baulines (Landscape)
Gary Hutton Design (Interiors)
NRG (Energy Compliance)
Photography:
Joe Fletcher