AGi Architects designed this innovative 1300 m2 concrete residence located in Kuwait, in 2014. Take a look at the complete story after the jump.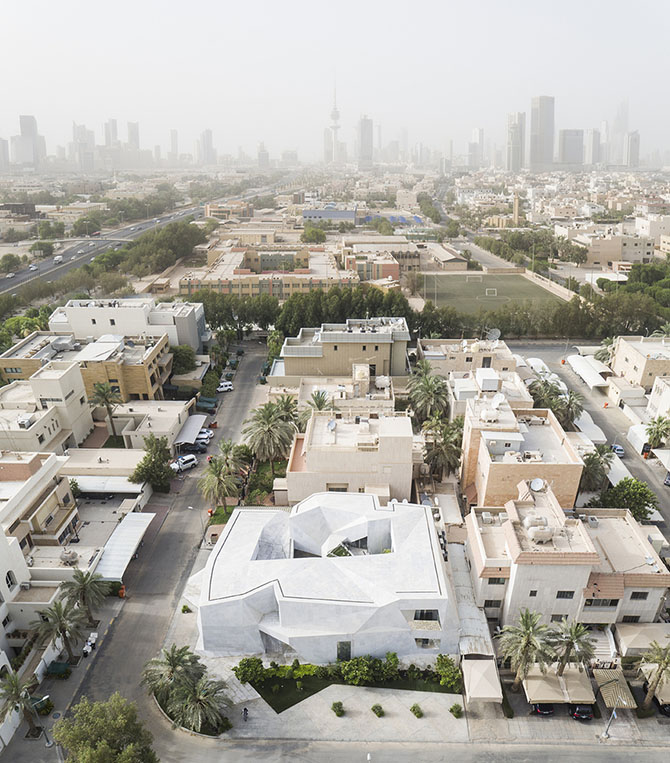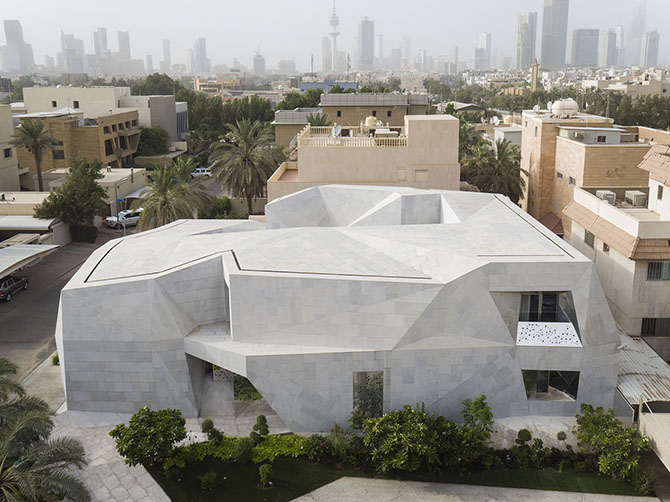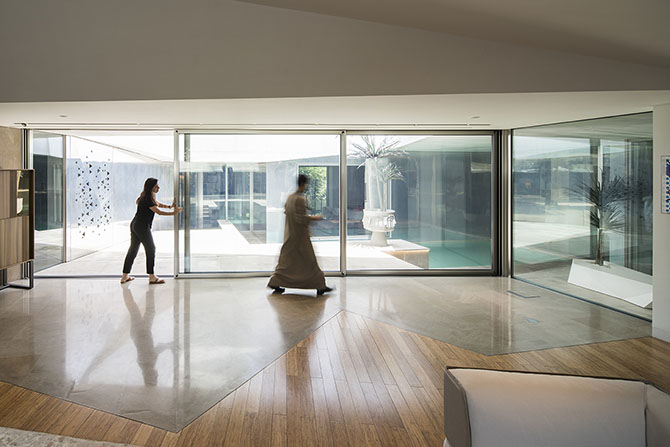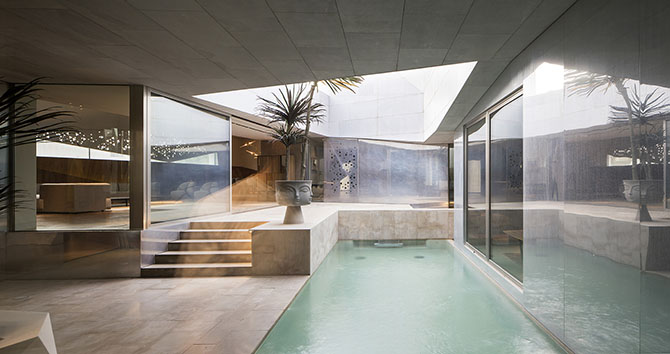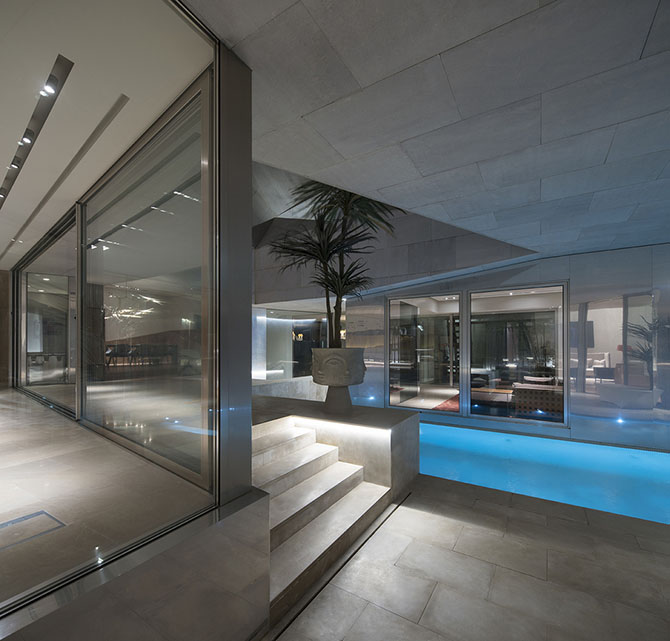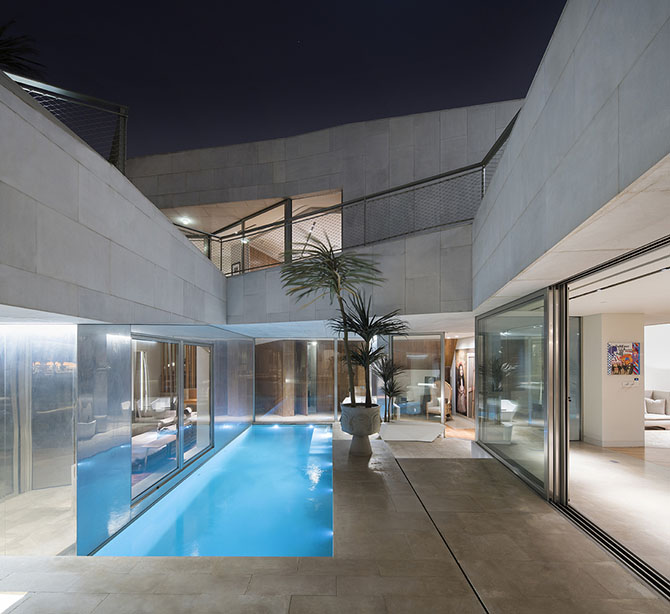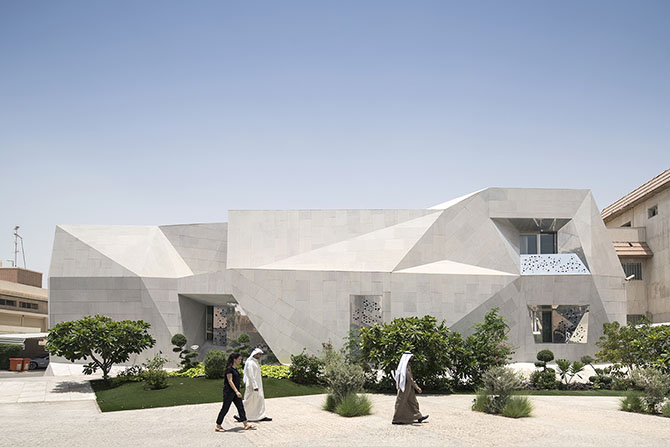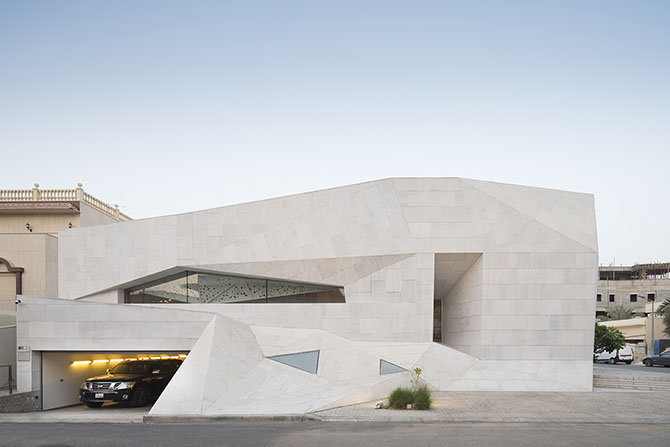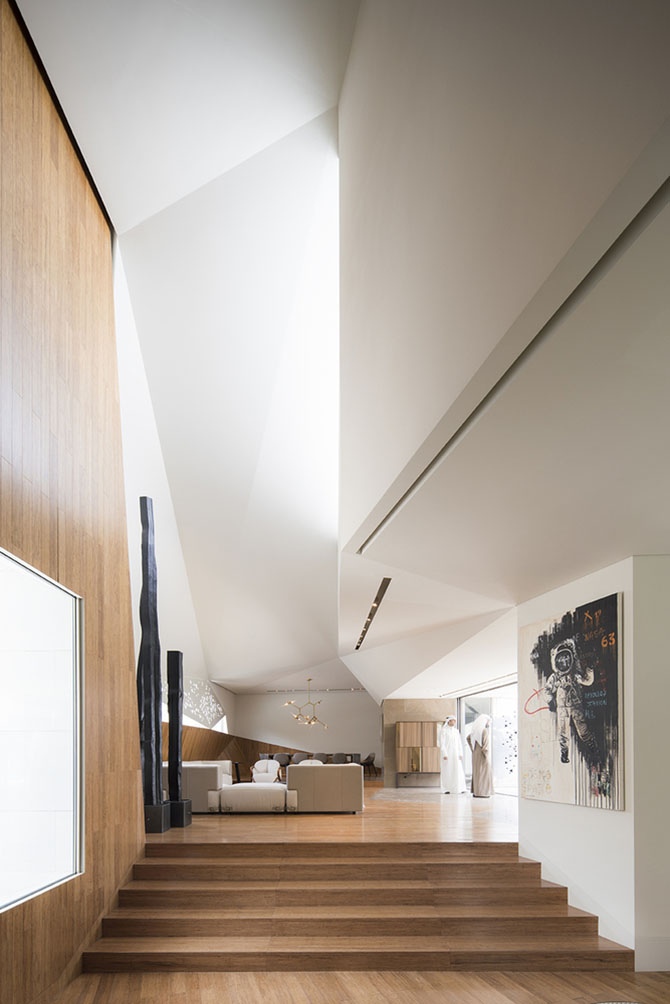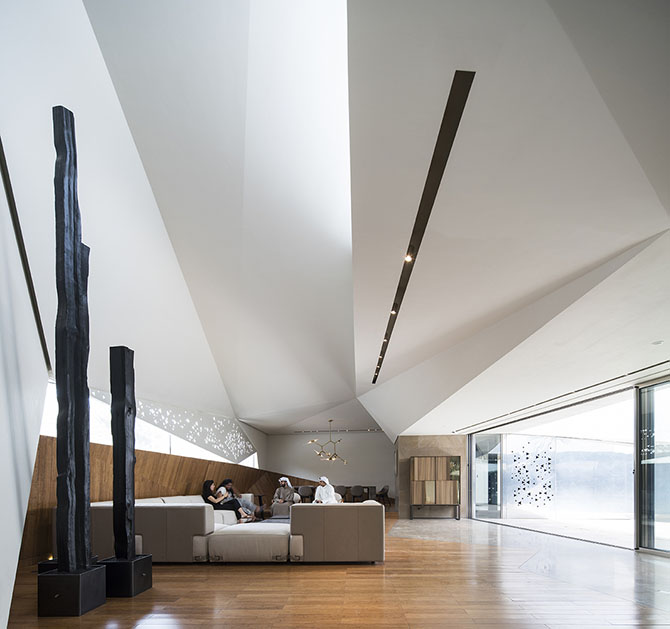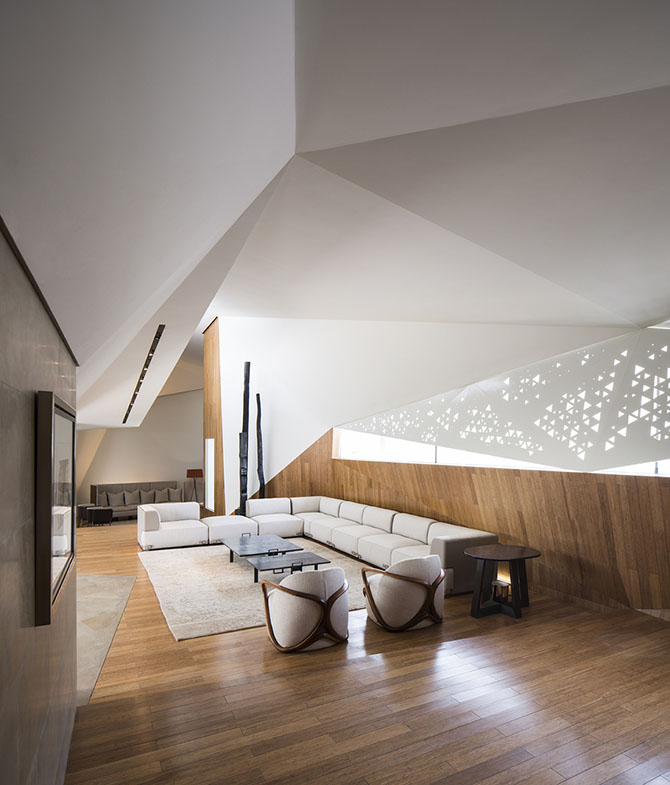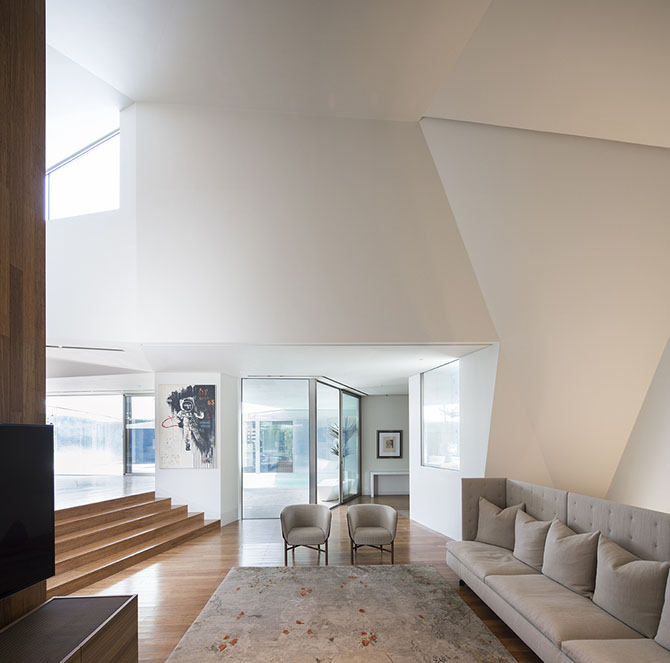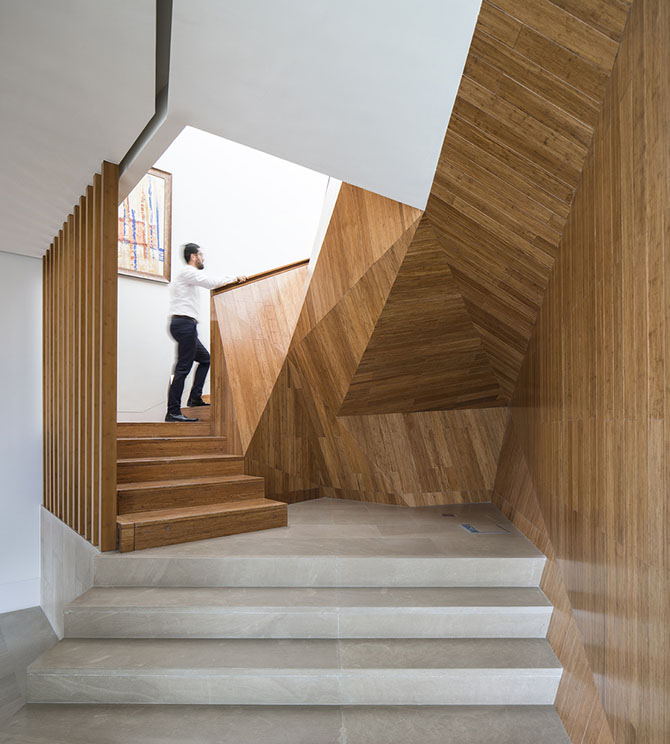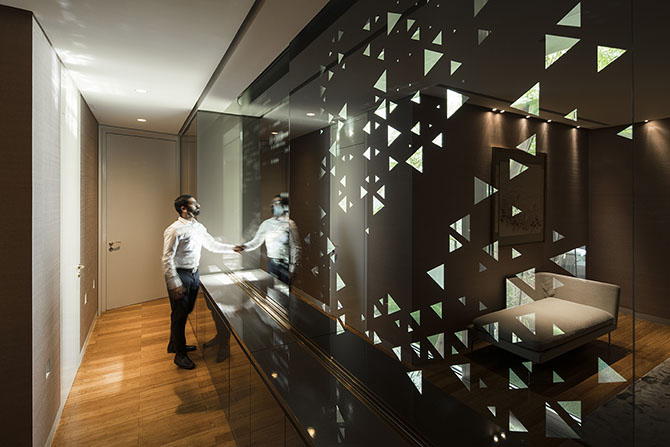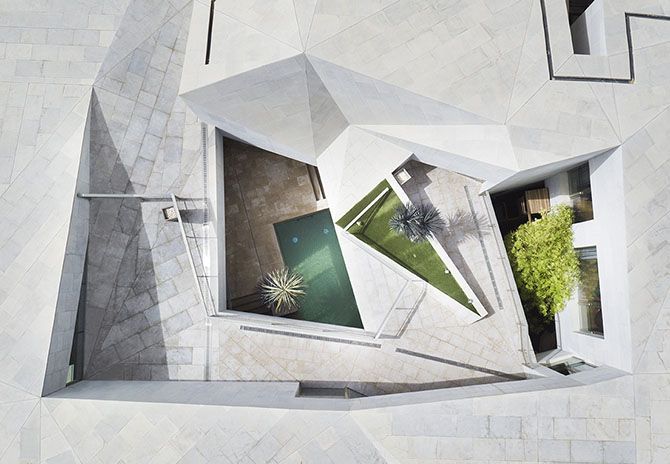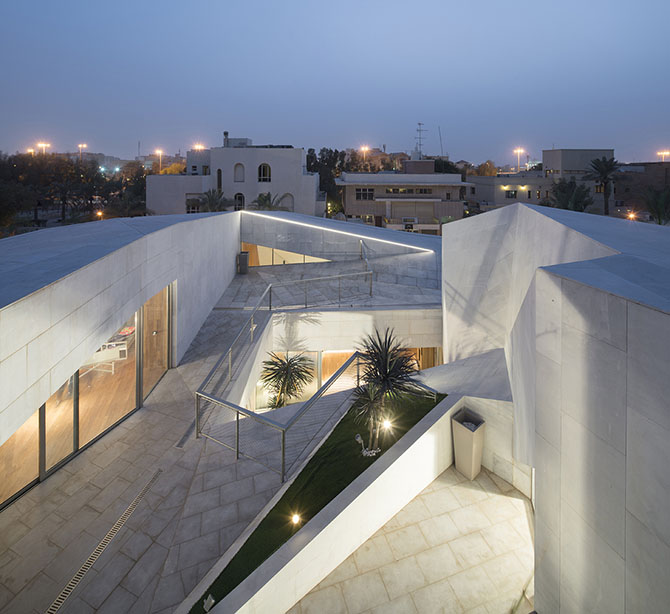 From the architects: This house is located in a corner lot in the residential district of Al-Salem. The project was developed with a double condition imposed by the clients: giving complete privacy to its users; and become an iconic element in the neighborhood.
The building is a folded structure of reinforced concrete as an origami, which revolves on itself continuously to create a central courtyard on which all the spaces of the house revert. The few openings to the street are always biased, preventing the view of the neighbors and excessive sunlight in the rooms.
With relatively small dimensions spaces for local standards, it was tried to give the greatest possible flexibility to their use, introducing multiple circulations that allow to connect the rooms in a continuous and uninterrupted way. As in the traditional Muslim architecture, the corridors were avoided to the maximum, understanding the house as a single system, of variable conditions, where different activities are developed throughout the day.
Photography by Nelson Garrido
Find more projects by AGi Architects: www.agi-architects.com