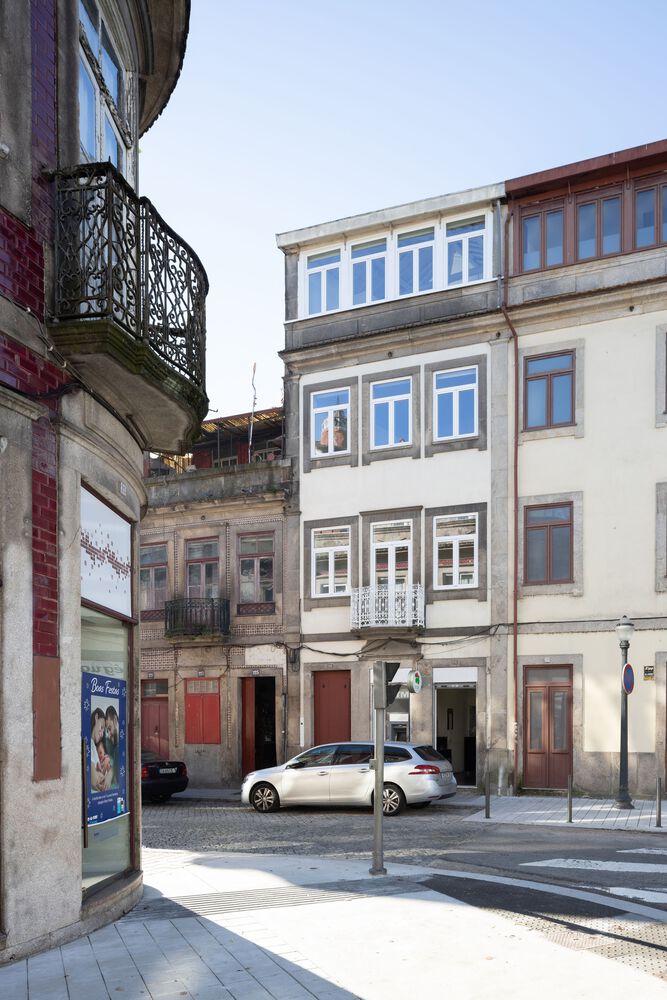 COMBO Architects Studio has recently completed work on a transformation project of a historical building located in Porto. Built in 1880-1881. The single-family residence, it underwent various interventions over time that compromised its original character and turned it into collective housing with excessive compartmentalization.
The main goal of the project was to restore the building's original elements and identity while removing the unnecessary additions that had mischaracterized the interiors. The focus was on preserving the typical bourgeois features of Porto houses, such as high ceilings, intricate carpentry, and a central staircase with a large conical skylight at the top. The architects aimed to strike a balance between preservation and recovery, bringing back the spatial quality and comfort of a single-family dwelling.
Occupying a small plot of 45 m2 and with a gross construction area of 145 m2, the project primarily focused on rehabilitating the interior of the building, excluding the ground floor commercial space, which remained untouched.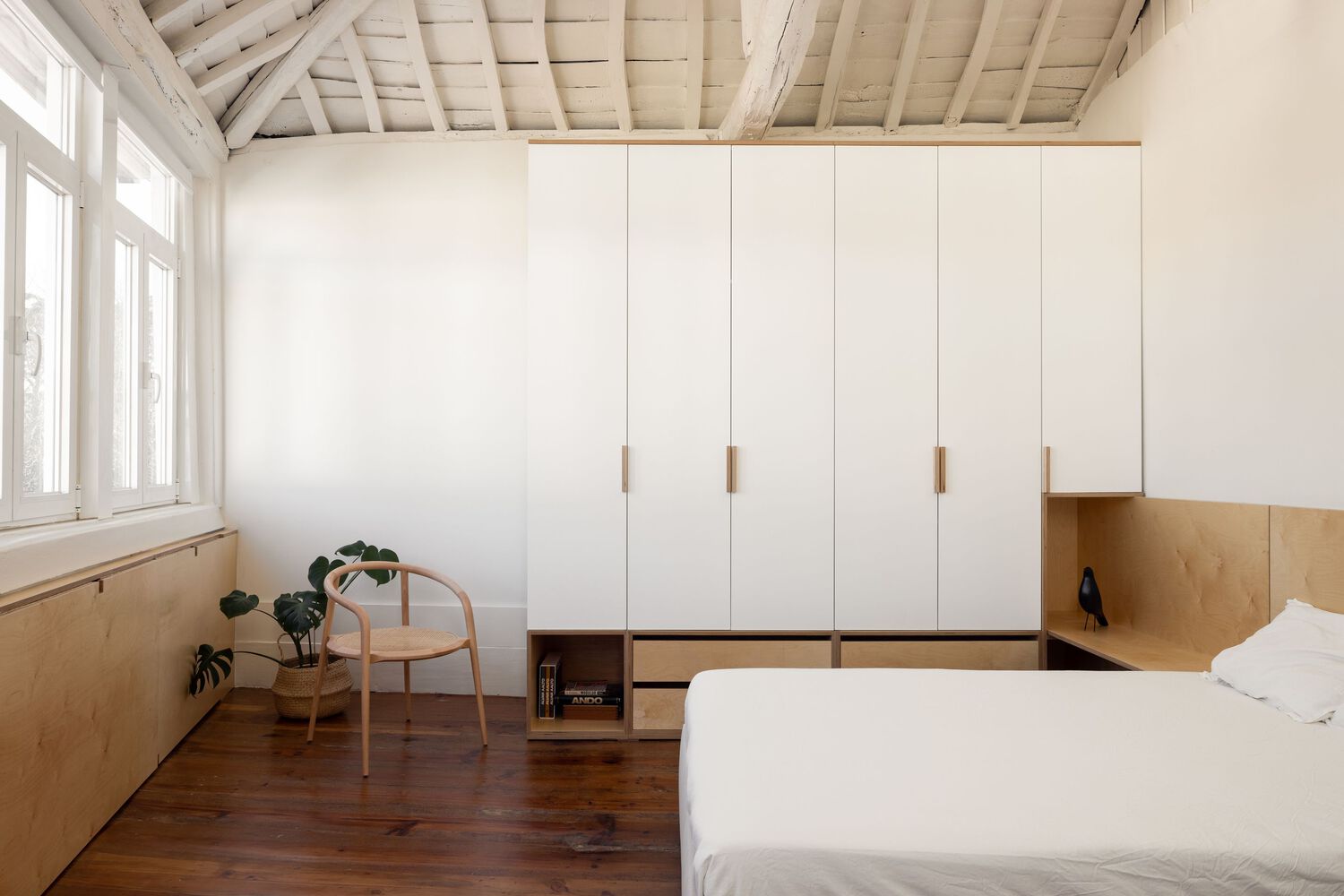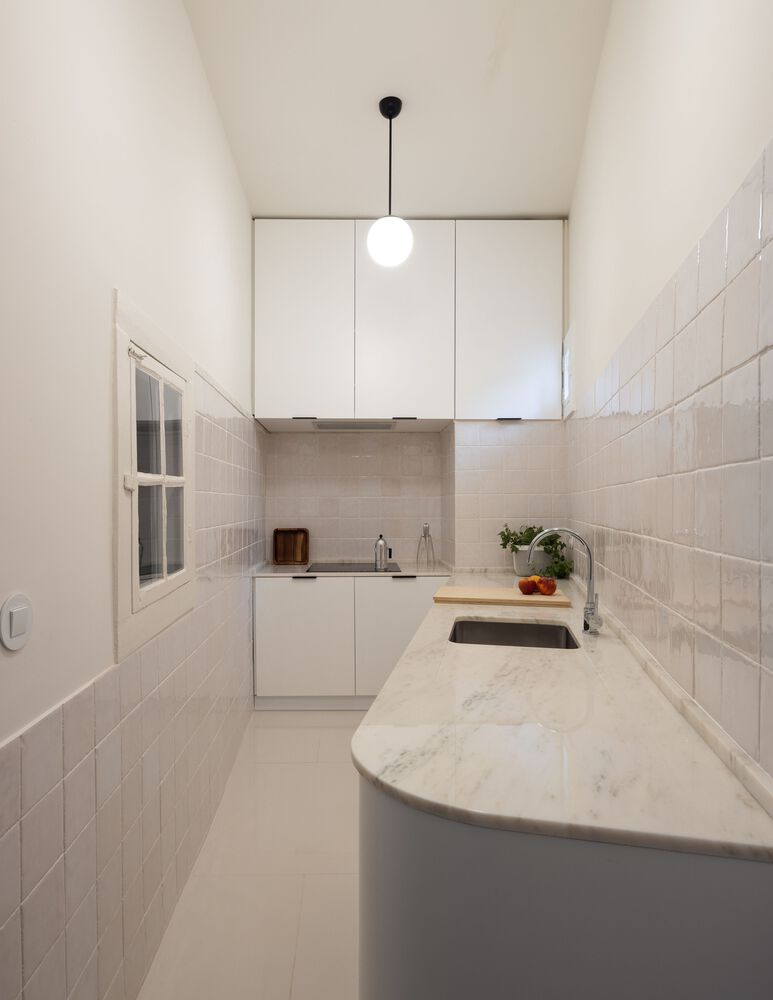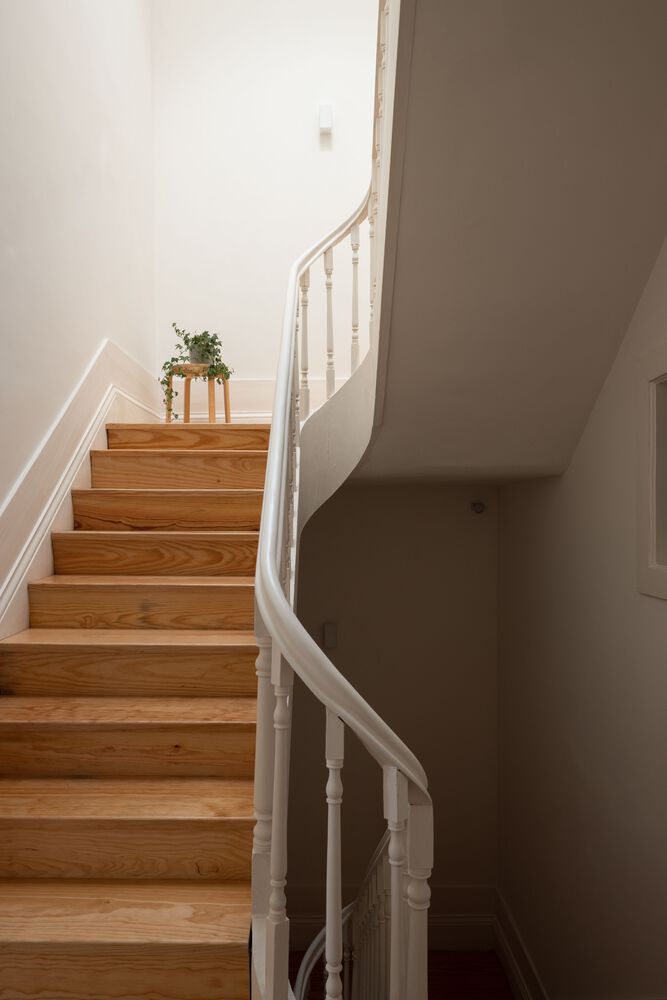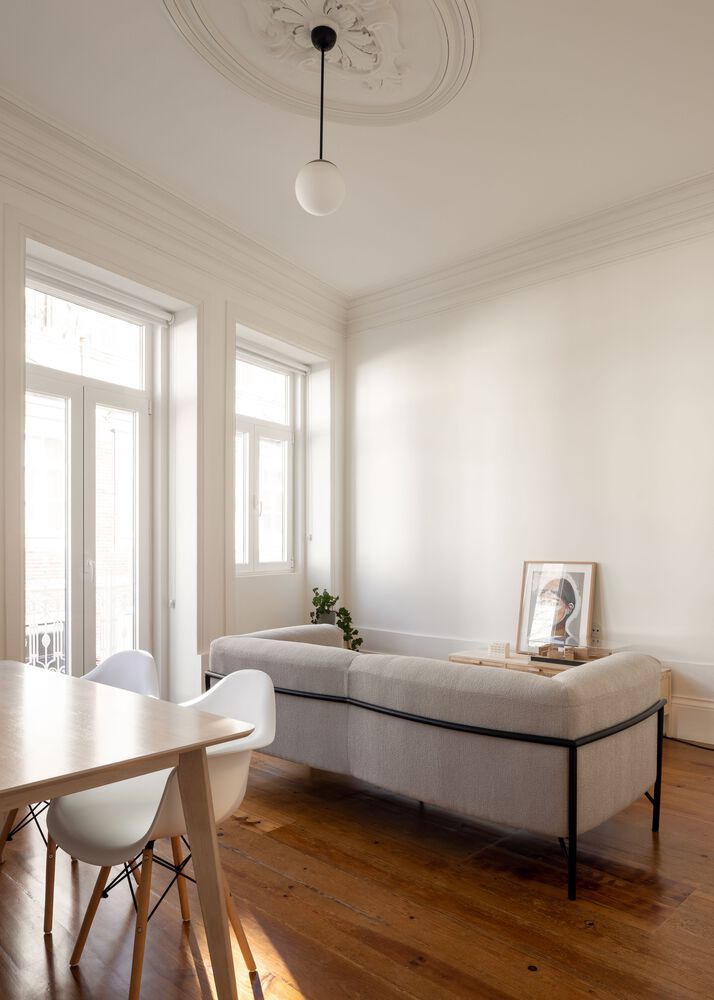 The house consists of four floors. The street-level entrance hall leads to the central staircase, connecting all the floors. On the first floor, there's the living room and kitchen, while the second floor houses a bedroom and a bathroom. The third floor also has a bedroom and bathroom, and it was chosen to be a studio bedroom for the artist residing in the house, who would also share the space with another occupant.
Due to the limited space, the architects created a flexible area to combine sleeping spaces and artistic development. The upper floor bedroom was transformed into a studio bedroom with a tripartite folding table along the main facade. This table can assume different configurations, depending on the work area. When not in use, it can be folded against the wall, functioning as a decorative panel.
During the renovation, some carpentry elements were replaced, and an old partition wall in the water closet was recovered and preserved as a statement piece. In the bedroom on the top floor, the demolition of a false ceiling revealed the entire roof structure and a small mansard, increasing the compartment's height and bringing in more natural light.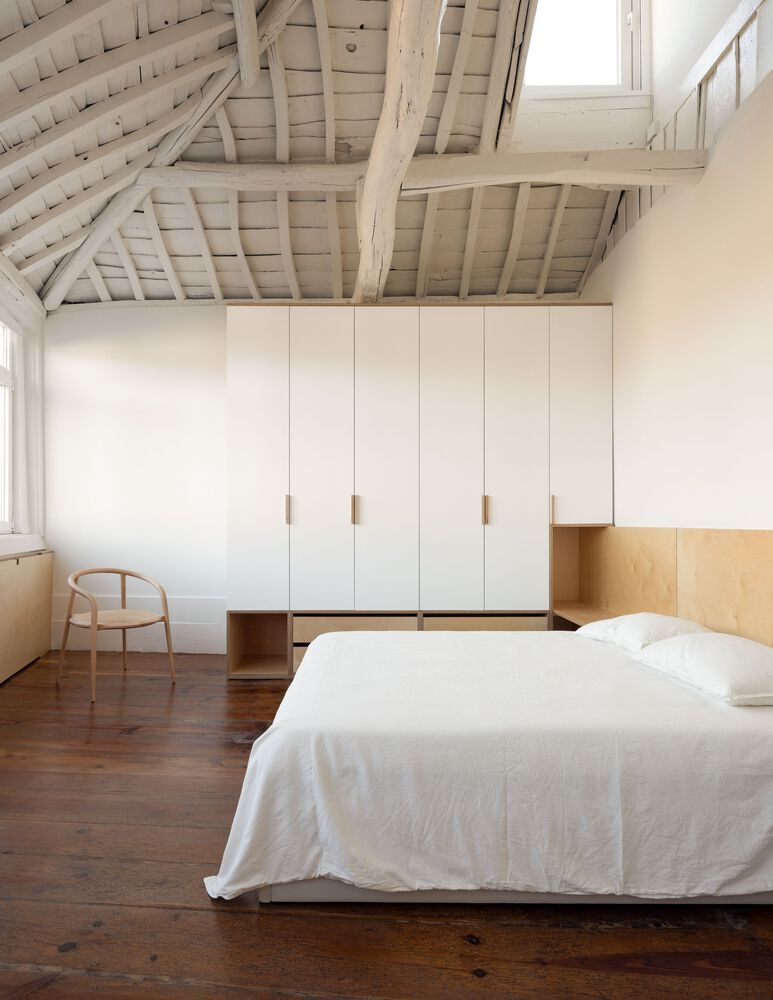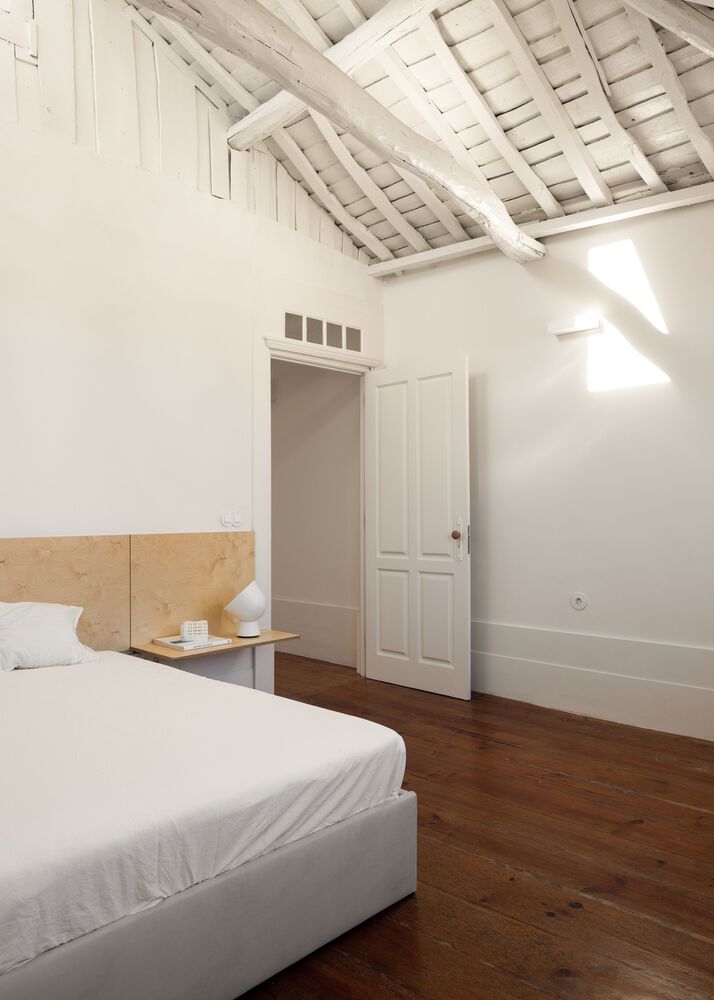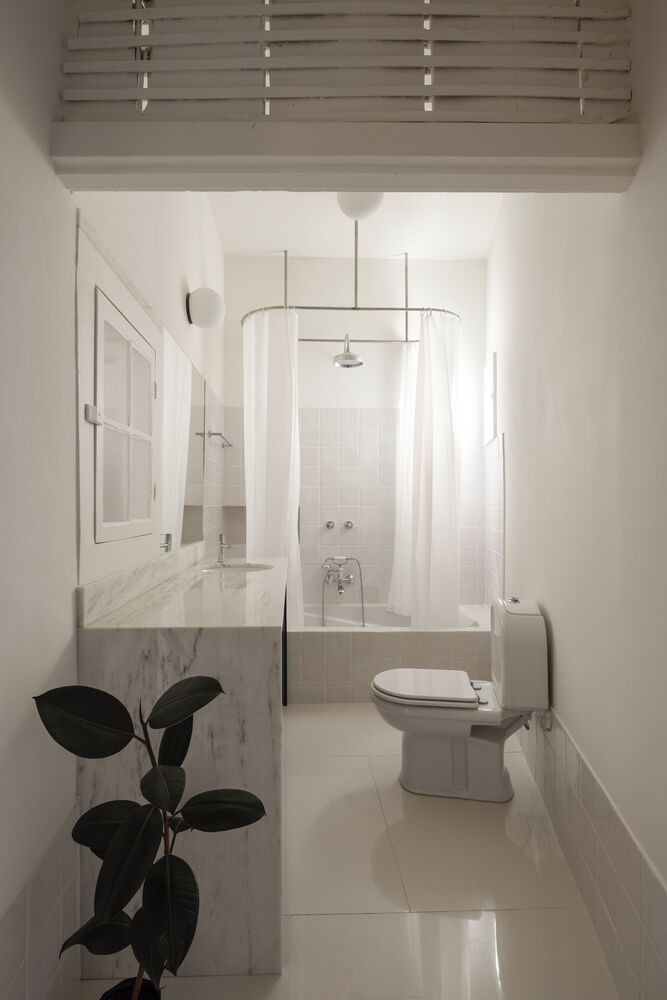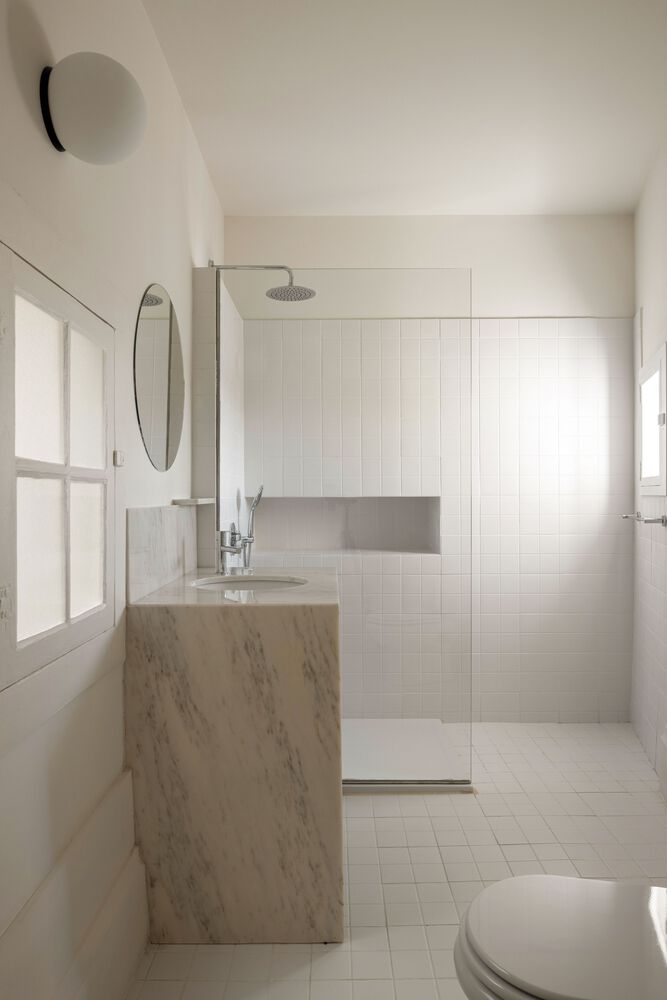 The architects chose traditional materials such as wood, estremoz marble, and azulejos (Portuguese ceramic tiles) and light colors to visually expand the interior. The design elements of the building's original period served as inspiration for the kitchen and bathrooms, both in terms of finishes and equipment, as well as furniture design. The kitchen features a simplified reinterpretation of old kitchens with large chimneys and stone sinks.
Overall, the rehabilitation of São Victor House successfully brought back the historical and aesthetic charm of the original building, providing a comfortable and flexible living space for the artist and their co-resident while honoring the traditional features of Porto's bourgeois houses.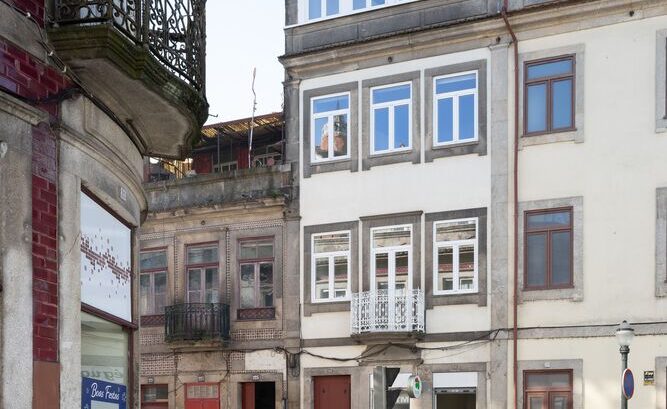 Project information
Architects: COMBO Architects Studio – combostudio.pt
Area: 1560 ft²
Year: 2022
Photographs: Alexander Bogorodskiy
Lead Architects: Joana Carvalho, Marco Santos
Collaborators: André Gomes, Fred Delgado
Program: Single family housing
Work Owner: Privado
Project Date: 2020
Construction Date: 2021-2022
City: Porto
Country: Portugal