Studio Pousti has recently completed works on its latest residential project in Tehran – VOID+. The building aims to provide an alternative to traditional habitation patterns and dense urban life, which have led to closed-off building envelopes that lack a conversation with their surroundings.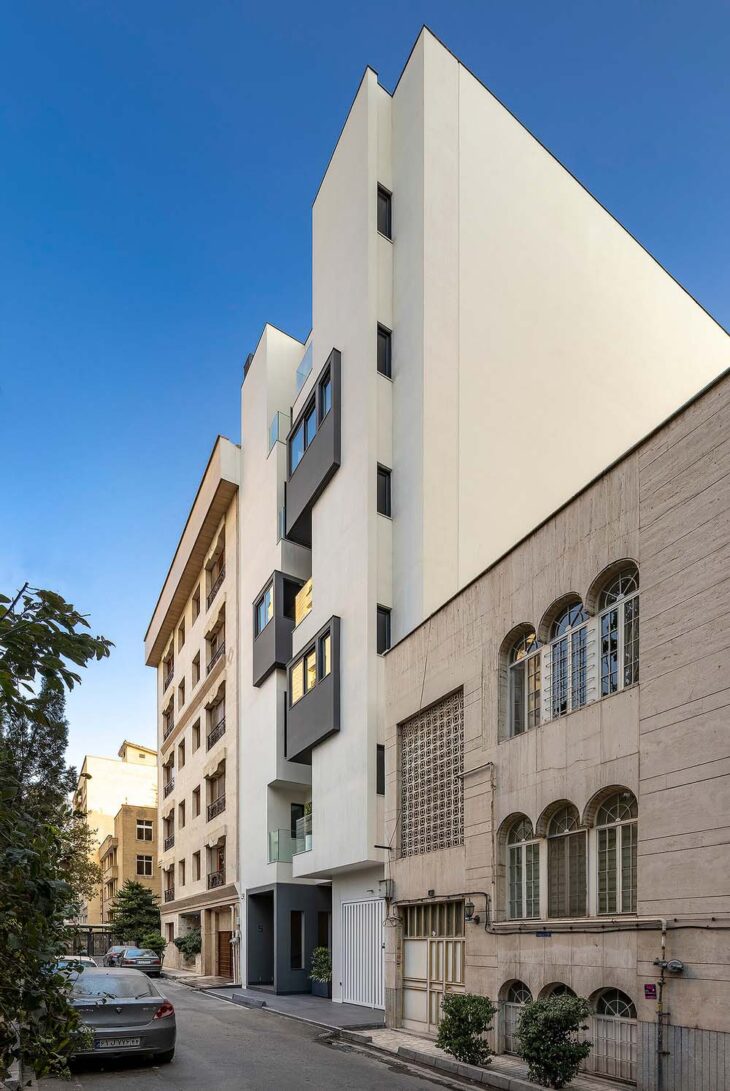 VOID+, which is located on a remarkably small plot, has 10 apartments spread across 5 Floors. An intimate hole that has been purposefully cut into the north façade of the building in an effort to engage it with its peripheral is the project's most noticeable feature. The building's skyline and its feet are connected vertically by the massing of the void.
The main entrance is defined by the particular moment when the verticality of the void turns in to a horizontal plain stretched 20 meters along the length of the building. The rear garden is connected to the street level by this horizontal platform. The goal is to redefine the building's boundaries and integrate a single-family home that blends seamlessly with its surroundings rather than being constrained by fixed boundaries.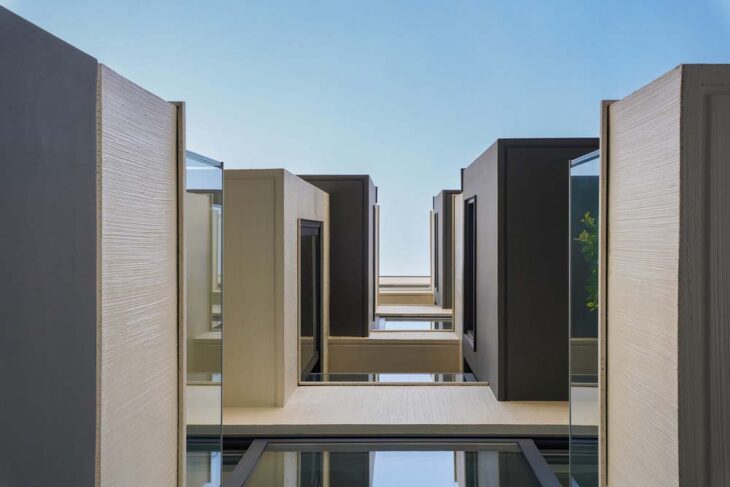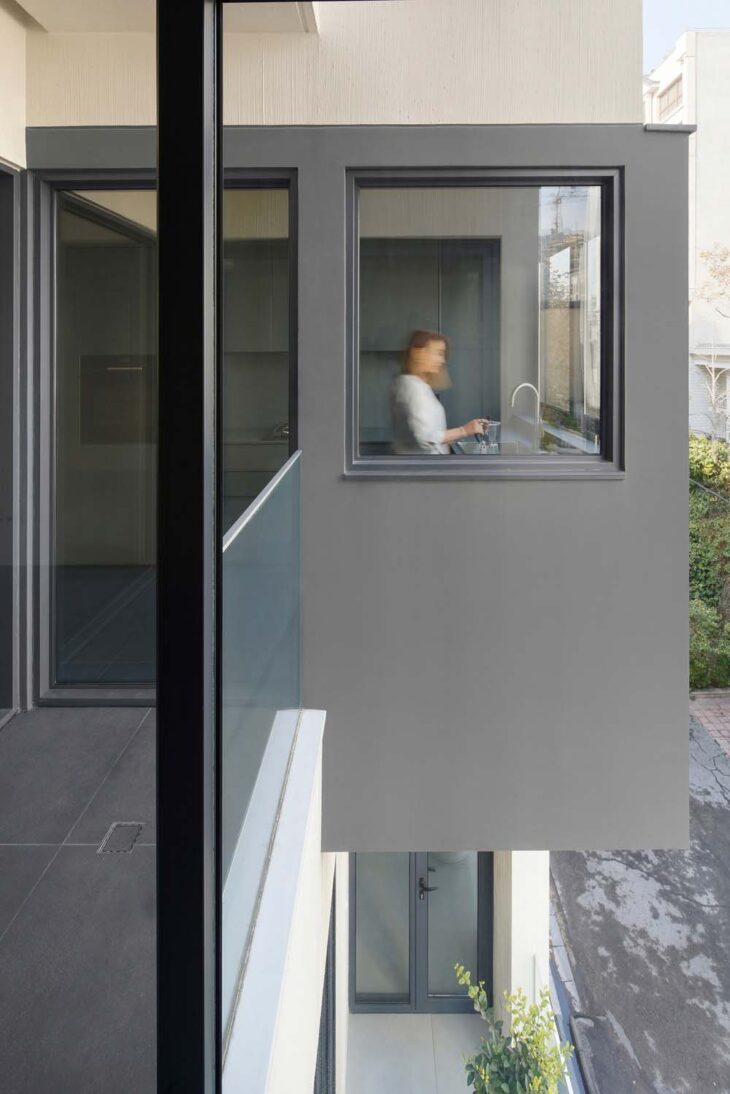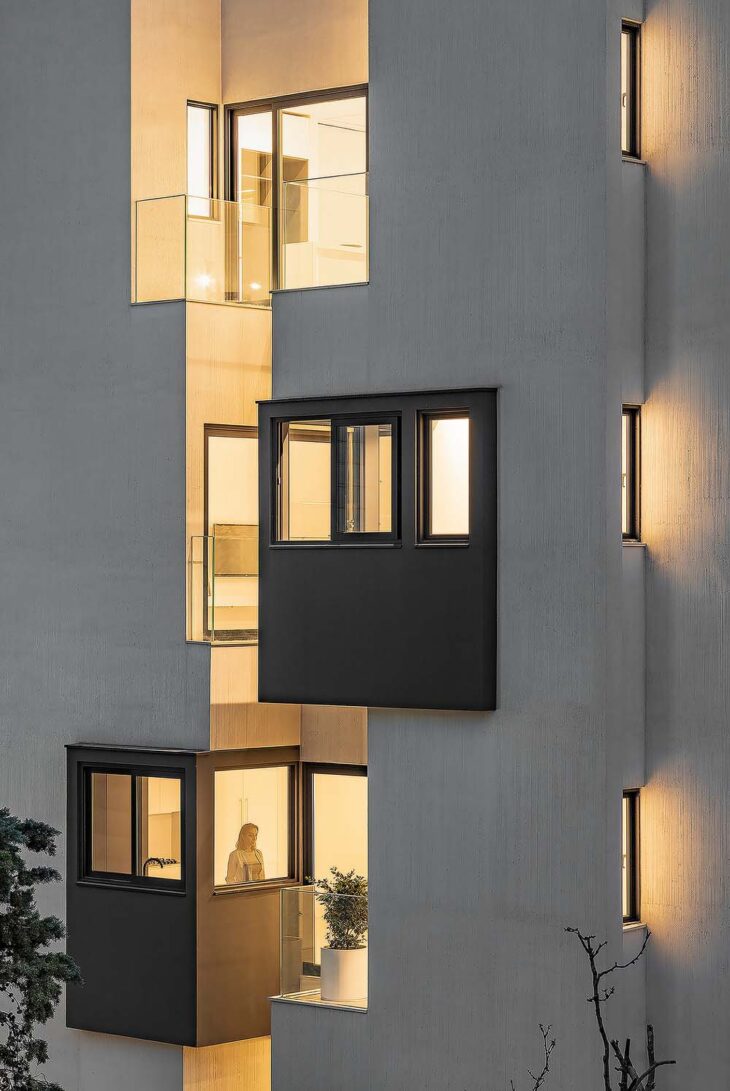 The building's interior plans have a strong structural and volumetric relationship to the façade; this vocabulary is employed throughout the project. The void's contrasted volumes provide playfulness through changing angles and points of view, enabling the simultaneous perception of the inside and outer borders. Through the interaction of solid and empty, the game of hide-and-seek between inside and outside is played, questioning ideas of exposure and privacy.
Since there are two flats per level, privacy and noise considerations led to the placement of a rectangular stairwell that serves as a sound and visual barrier between the units. Each apartment has a little balcony that gives the impression of being inside a garden.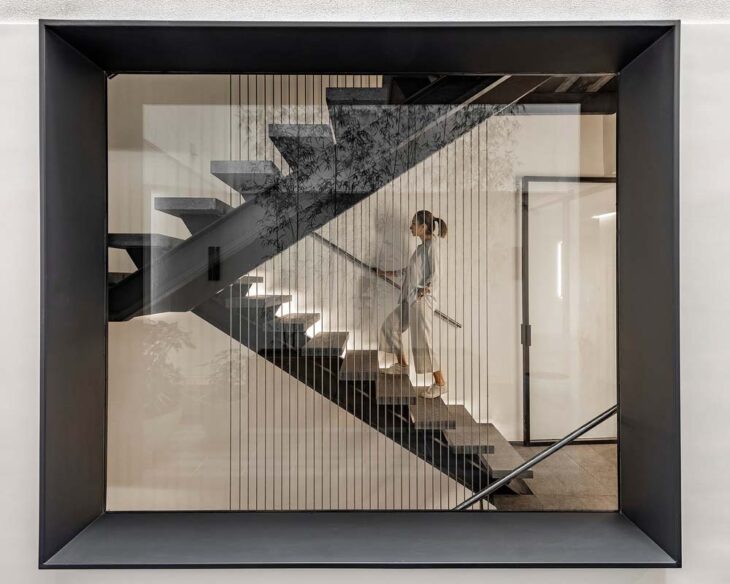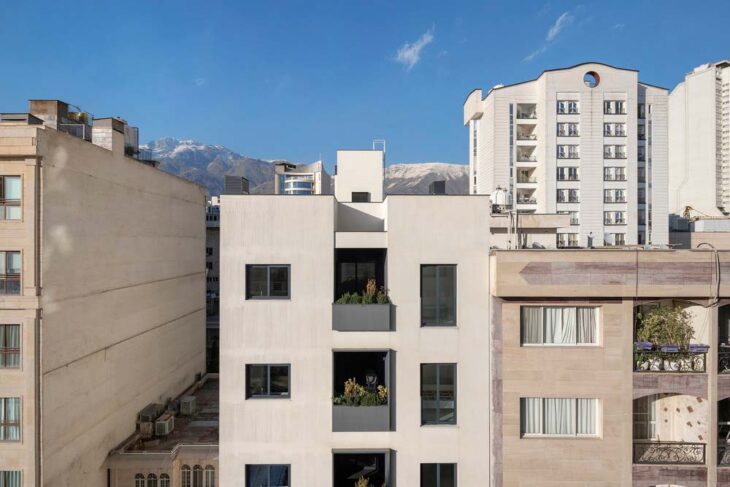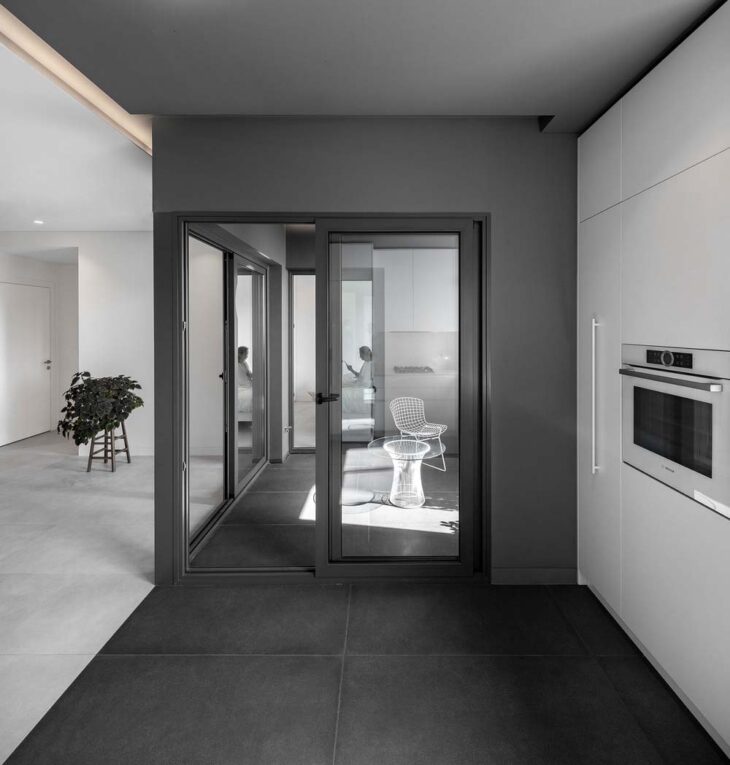 A hierarchy of finishes and textures, as well as a set order for the materials, honor the importance of working with craftspeople. This is clear from the façade's combed horizontal cement pattern, which also serves as a rainwater conductor to keep the building's outside clean. Cabinets, lighting fixtures, door knobs, and railings have all been expertly incorporated into the building's architectural details.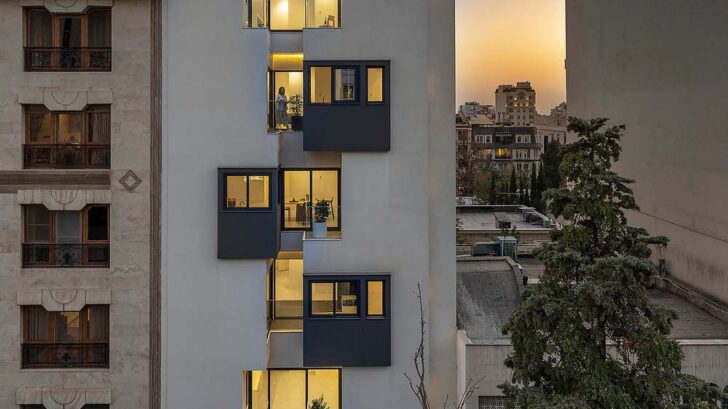 Project Information
Official Project Name: VOID+
Location: Tehran,Iran
Client: private
Architect: Maryam Pousti
Project Manager: Maryam Pousti
Design team: Melika Dezvarei, Sepehr Jafari, Amir Bakhshi, Soheil Shadi
Structural engineer: Sajadian Engineers
Electrical and Mechanical engineer: Azmayesh Consulting Engineers
Suppliers: Hansgrohe, Blanco, Muuto, Avandad co, Silestone, prostoria
Project sector: Residential architecture multi- unit
Project completion date: 13/02/2021
Photographer:
1-Parham Taghioff (Persia Photography center)
2-Deed studio
Find more projects by Studio Pousti – studiopousti.com