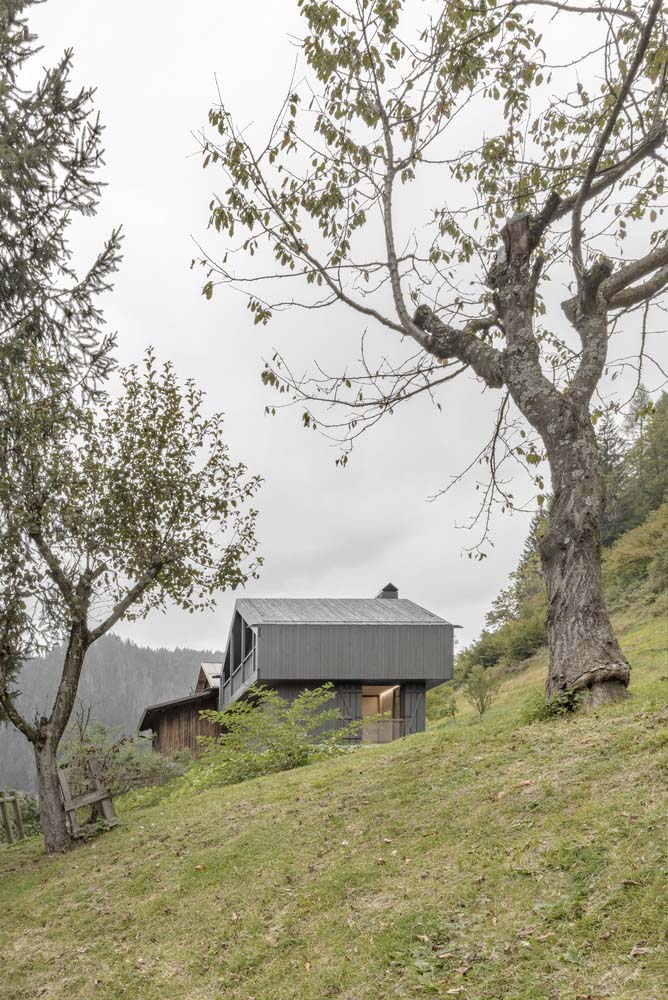 SBSA⎮Sandri Barbara Smaniotto Andrea Architetti Associati have recently completed this stunning refurbishment project in Santo Stefano di Cadore, Italy. The renovation turns the existing building into a vacation house for a family who adores the mountains. The restoration of this property, known as tabià (formerly a stable and barn), offers the chance to modernize a building that is intimately connected to the region's agricultural heritage. The tabià is positioned on a sloped plot in the second lane from the roadside and the buildings that face it. It has three levels: an attic that projects cantilevered on all four sides, a partially underground structure made of a combination of stone and concrete, and an intermediate structure made of wooden pillars and beams.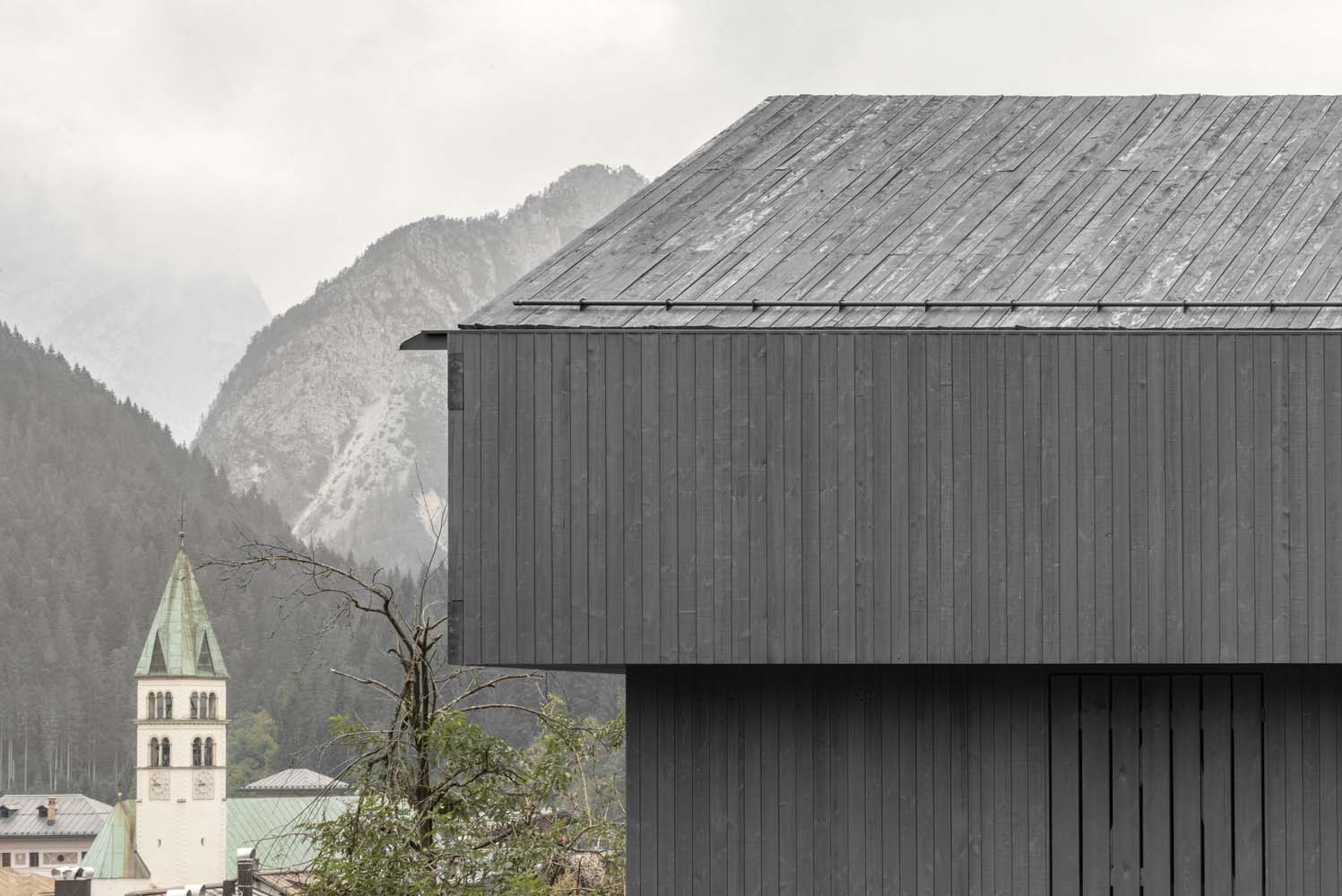 A sleek and modern strategy was used for the remodeling in order to maintain the style of the building. Reworked details tend to give the overall a more neutral and abstract character as a result of the need to preserve the precarious harmony and coherence between the vernacular tradition and the current character.
On the east side, the building has been disassembled, rearranged, and expanded, creating a new architectural and practical interpretation of the structure. The internal space has been divided into three sections, with the staircase taking up the center section, following the standard layout of the nearby structure. Rooms and service areas have been installed on the lower floors, which are in close proximity to the nearby existing buildings, while the living space has been installed in the attic, where one can take in the stunning Dolomites scenery.
In the center of the home, the warm and roomy kitchen/living area enjoys height-glazed floor to ceiling windows that look out into the mountains to the south and the forest to the north. We have been able to develop a new style that is connected to the local heritage and a new language through the reinterpretation of historic features. a project that can engage with both tradition and the environment.
Project information
Architects: SBSA – www.sbsa.it
Area: 170 m²
Year: 2022
Photographs: Gustav Willeit
Lead Architects: Andrea Smaniotto, Barbara Sandri
Engineering: EPPLUS, Marco Filippi – EPPLUS
City: Santo Stefano di Cadore
Country: Italy