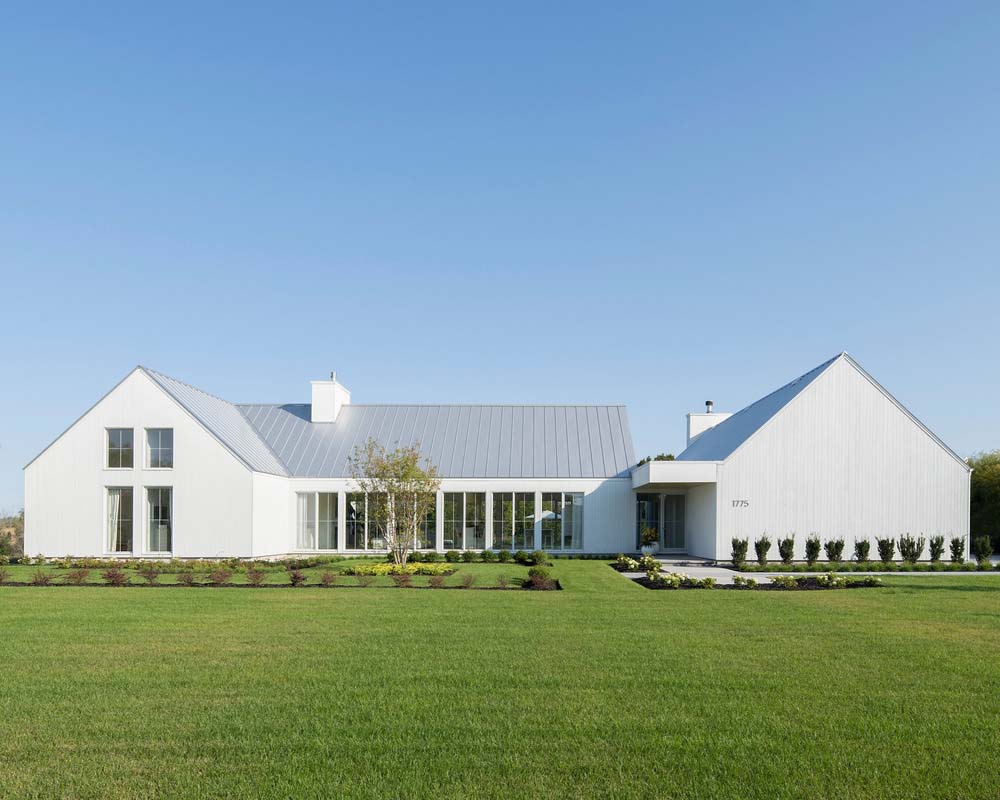 DKA has recently completed works on this stunning private residence in Terrebone, Canada. The home is built and tailored to the lifestyle of a young couple and their two children while yet honoring the history of the location and drawing inspiration from the vernacular language of the agricultural landscape. The architectural style and material choices were made to evoke the local area and historical agricultural structures, from the outside cladding and fenestration to the gable roofs and metal roofing. As a result, the light, monochromatic home contributes to highlighting and valuing the natural hues of the location and its surroundings.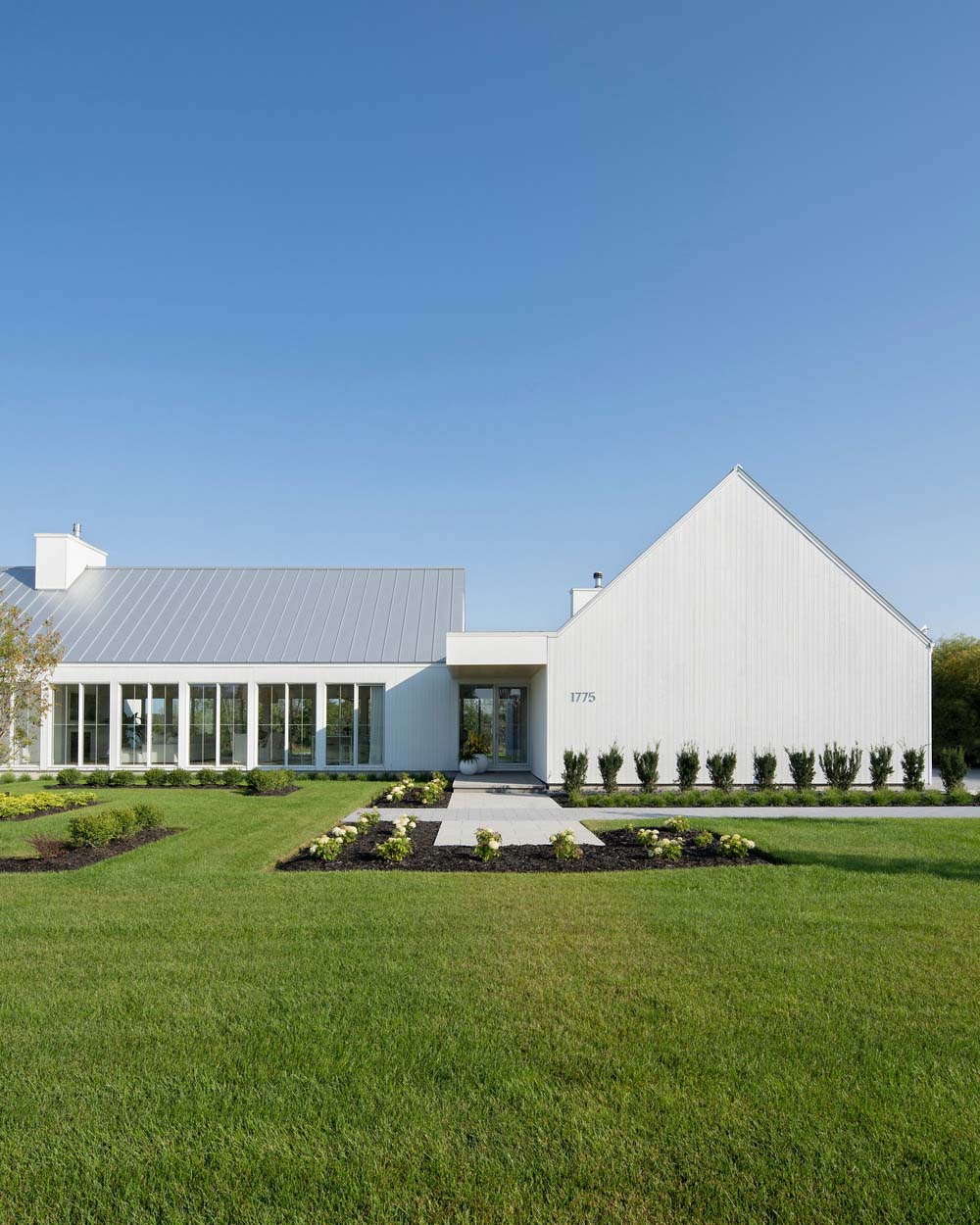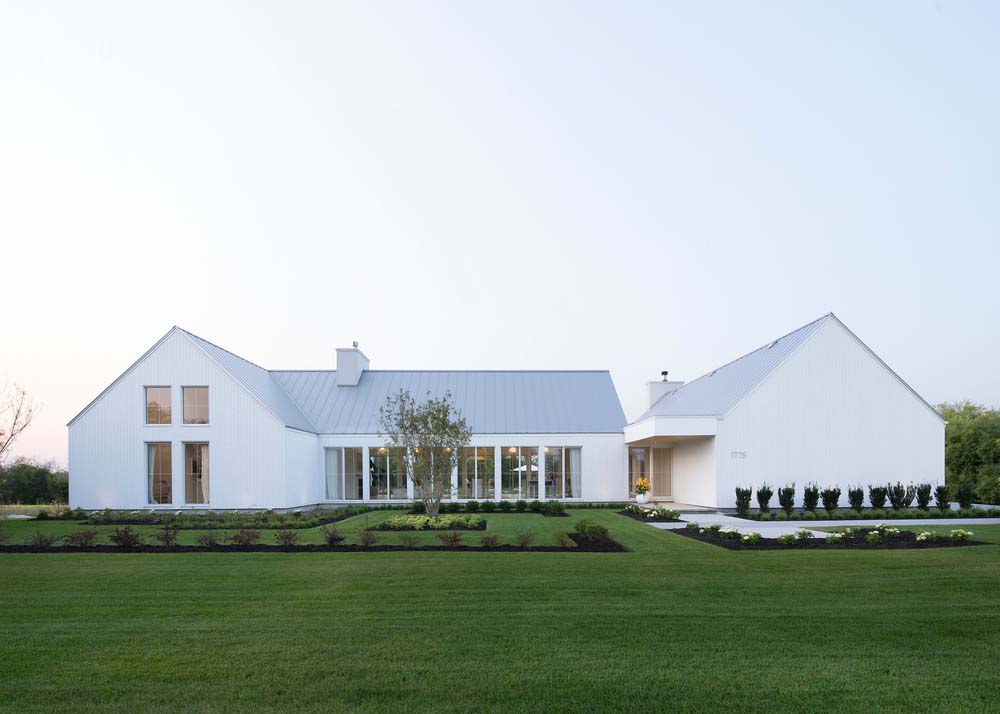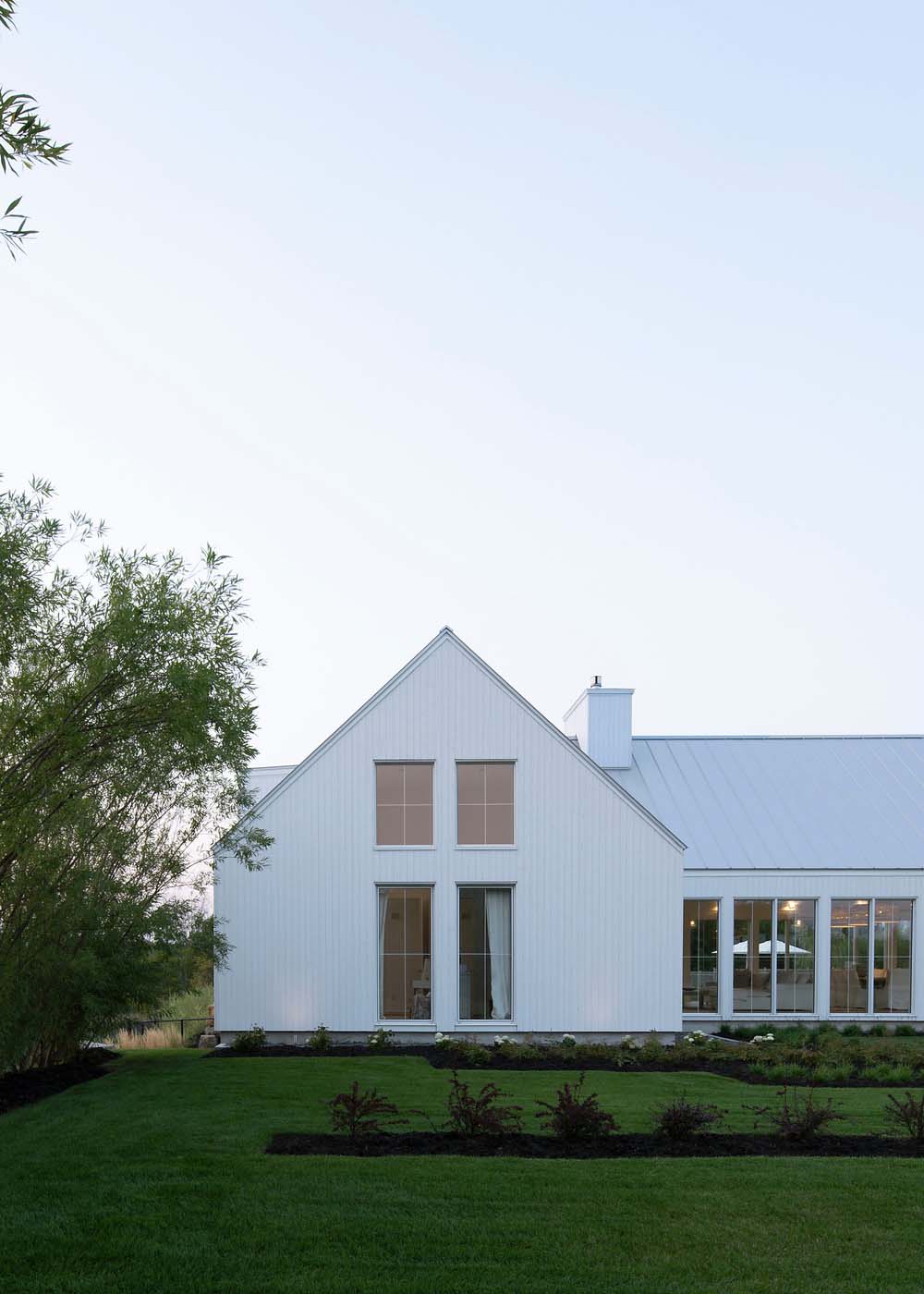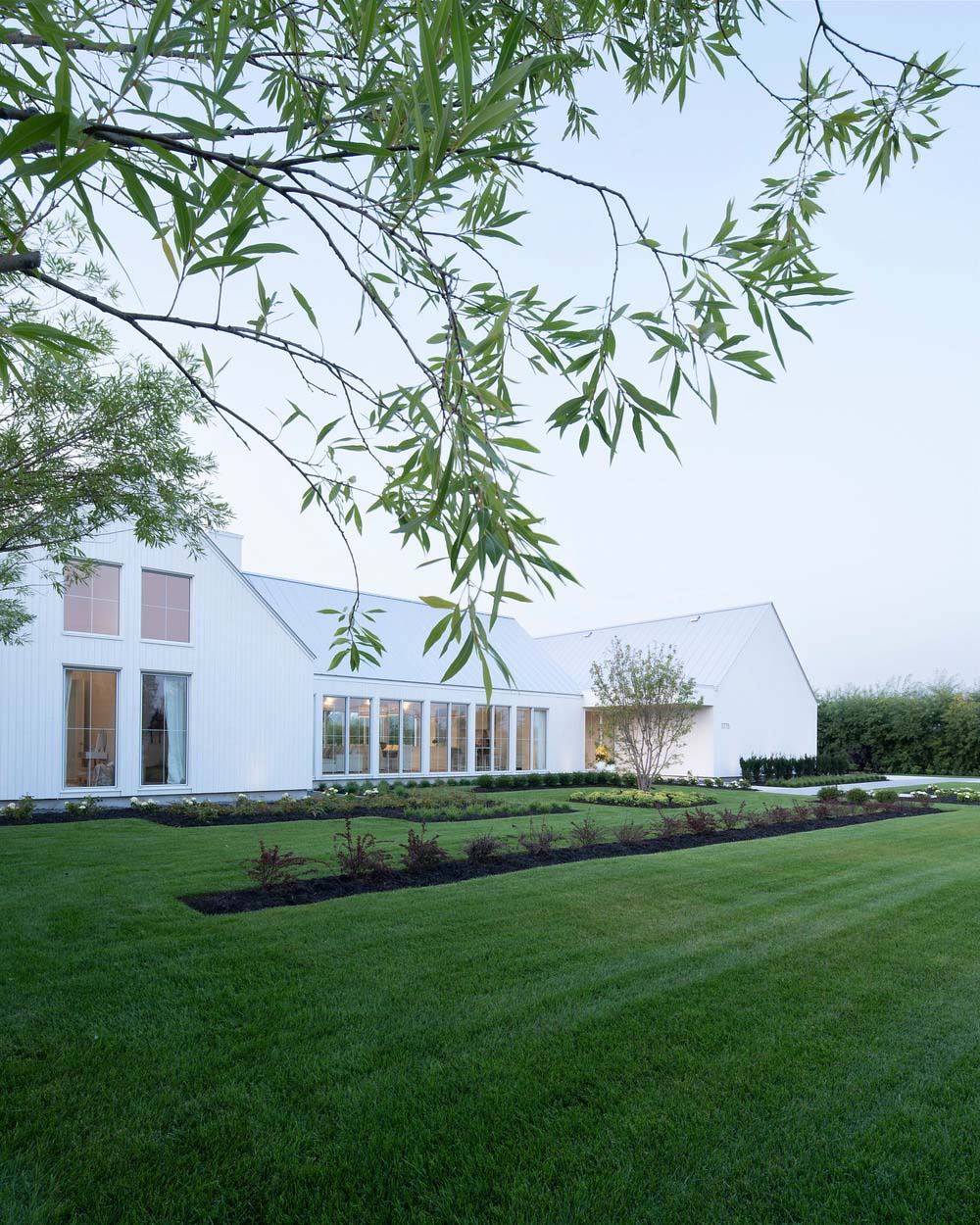 An ample distance from the street increases privacy while reducing noise. As a result, the house coexists harmoniously with the surrounding environment.
The house is split into three portions. each was created using functional specifications, spatial linkages, and the site's orientation. The home is designed to have smooth and symmetrical circulation. Different spatial scales and interactions are produced by variations in ceiling height. Every room in the house was planned to take advantage of the time of day and the sun's route. As a result, the interior spaces enjoy beautiful vistas and have a lot of light throughout the day.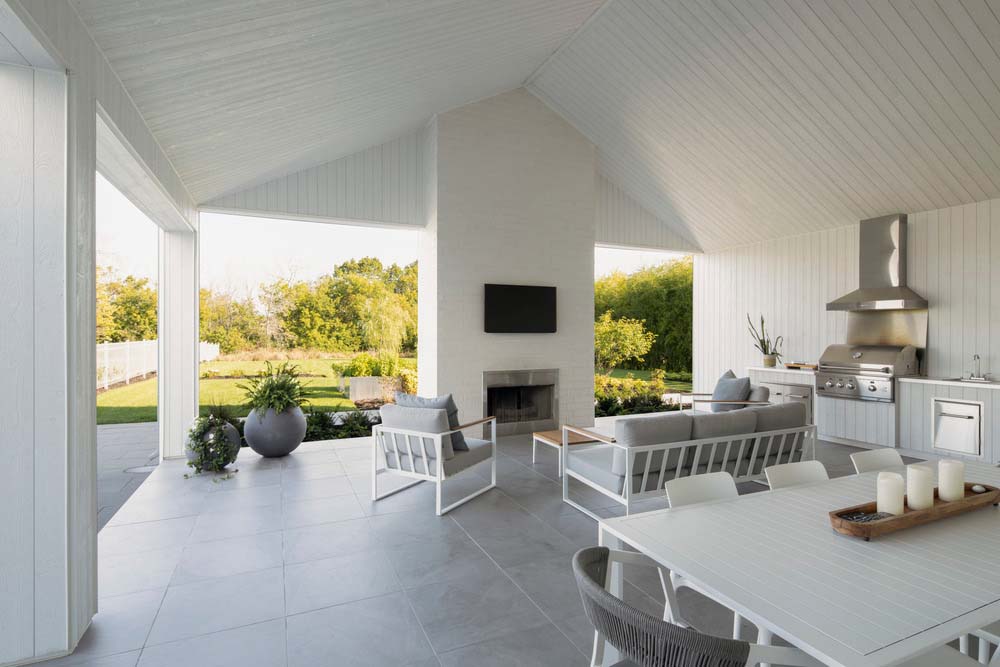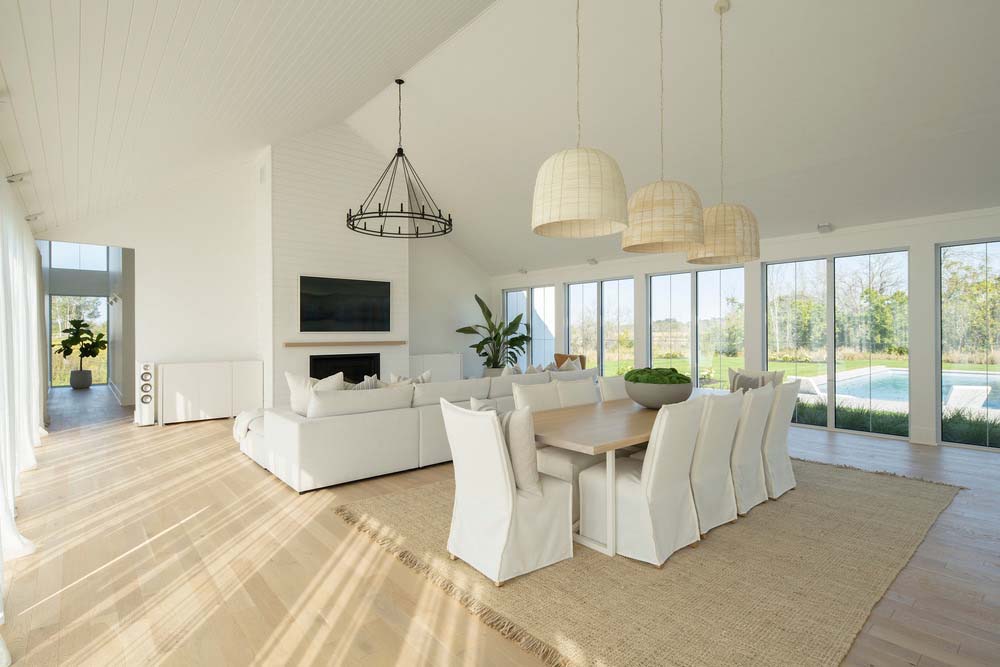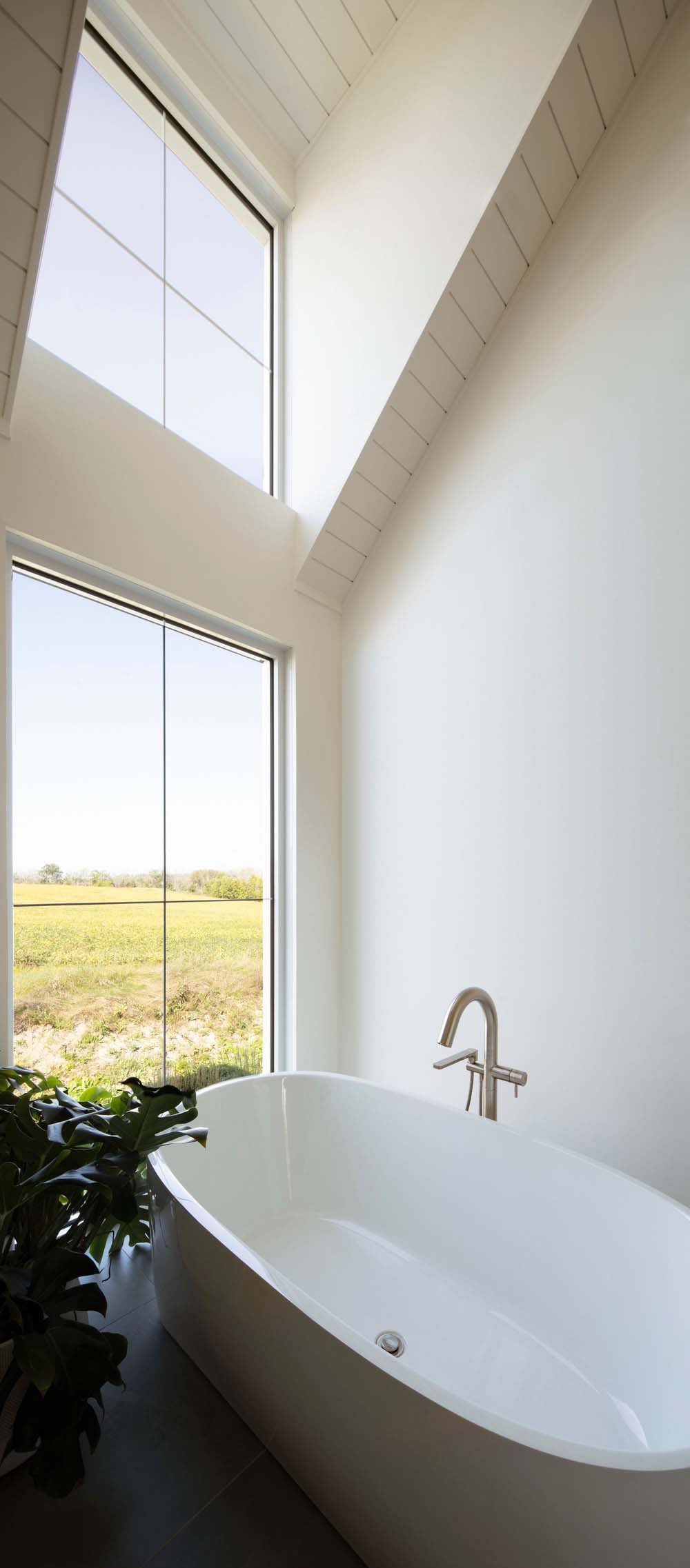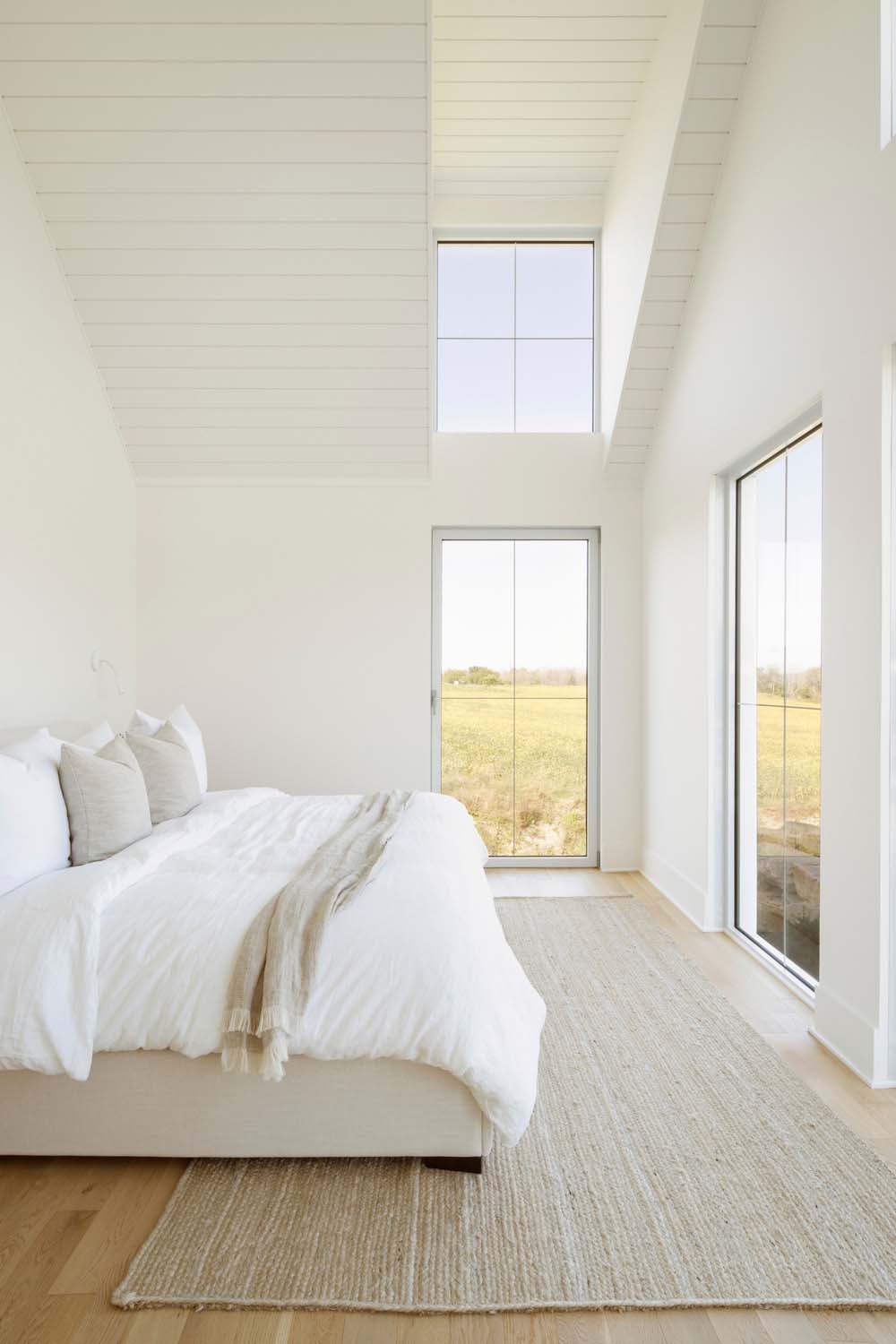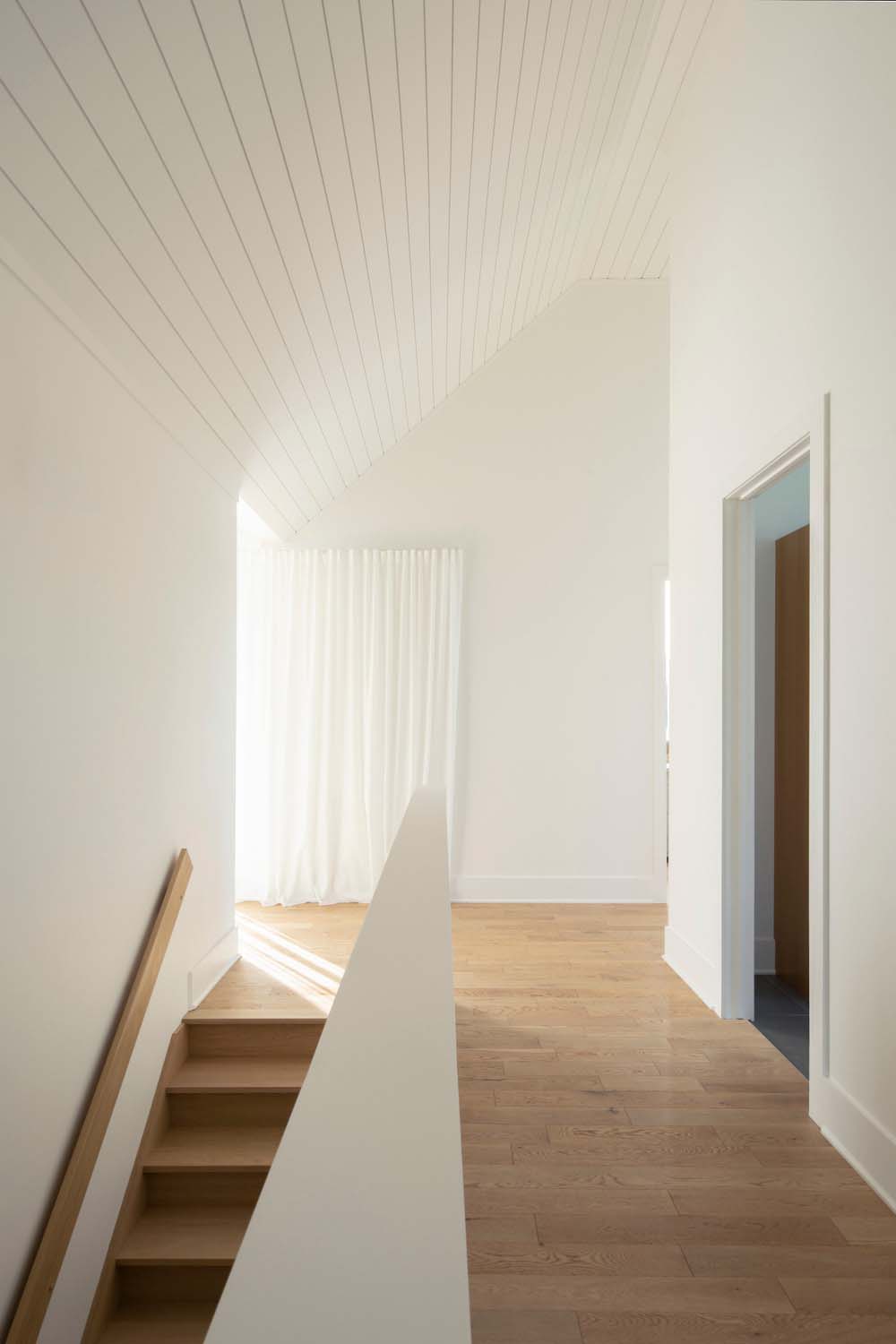 The protruding flat roof on the main front designates the main entrance. The living space in the middle is totally exposed to the outside on both sides, while the garage is blocked off and hidden. As a result, the living space is always in contact with the outside world. Last but not least, the bedroom's facade's pierced windows provide carefully framed views of the outside while simultaneously maintaining a certain sense of privacy. The home's spatial quality is enhanced by the ordered alignment of the architectural components, which is reminiscent of the structured arrangement of agricultural plots.
Project information
Project: Comtois Residence
Location: Terrebonne, Québec, Canada
Year: 2022
Surface area: 6 830 pi2 (635 m2)
Suppliers: Fabelta, Maibec, Montréal Brique et Pierre, Revêtement RM Lussier
Landscape: Prestige Paysage
Photographer: Josée Marino
Find more projects by DKA: www.dka.ca