In the US alone, a burglary occurs every 13 seconds, and the weakest link that robbers often exploit is the garage door. Your home is as secure as its most vulnerable entry point, so why not learn how to improve it?
Perhaps you want to buy a new garage door and are currently researching your choices. As you probably noticed, there are many options available on the market. In this article, we'll go over five garage door types and discuss what makes them secure. If you want to learn more, keep on reading!
Continue reading for more tips from ARCHISCENE editors:
Roller Garage Doors
According to experts from various garage door services, roller garage doors have the potential to be the most secure garage door type available. The curtain has no leverage points and no visible point of entry. They're hard to penetrate due to the fact that they're made of layers of overlapping materials, and yet, they're incredibly compact. Keep in mind, though, that they can take more time to open and close, which can be problematic in case of emergency.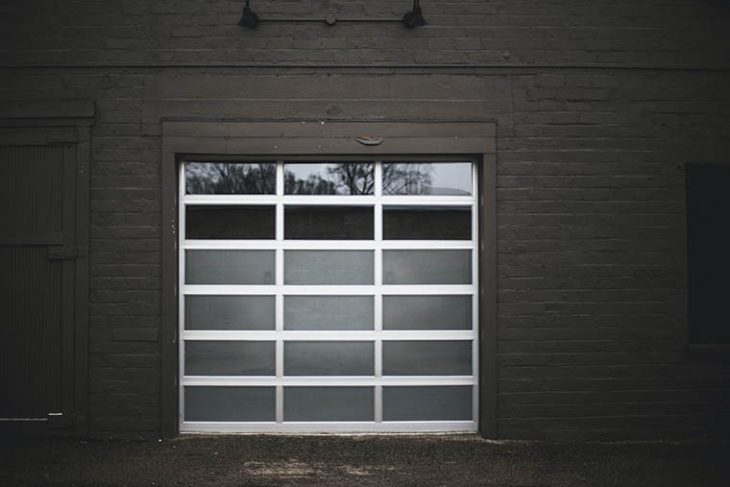 Sectional Garage Doors
Similarly to roller garage doors, it's the leverage-free design that makes sectional doors so secure. As the name suggests, the door is divided into sections. One by one, they're lifted and folded back into the roof of the garage. It's a design that proved to be very effective over the years. However, it takes significantly more garage space than roller doors.
If you want to make them even more secure, consider installing an electronic opening system. Make sure the door is installed professionally, and there are no visible signs of weakness.
Side-Hinged Garage Doors
Many people choose side-hinged garage doors because they're both sturdy and aesthetically pleasing. They're perfect for people with accessibility and mobility concerns. In terms of safety, your best bet is to invest in insulated doors, as it will increase the door strength and ensure quieter operation.
However, you may want to consider boosting their security with additional locking systems. A single locking mechanism may not be enough, yet it's easy to install more of them due to the doors' design.
Up and Over Garage Doors
This type is probably the cheapest option, but it's also the least secure one. The most popular up and over garage doors are made of subpar materials, and they definitely don't have the best locking mechanism. However, you can still make a decent purchase, as newer models are far more secure than their older counterparts.
Compared to the other types on this list, their design makes it easier for the would-be burglars to make a break-in attempt. However, you can still boost the security of your up and over garage doors by installing a security camera, an alarm, or motion-sensing security lights. Ultimately, choose a reputable retailer, and you'll be sure that the material is of good quality.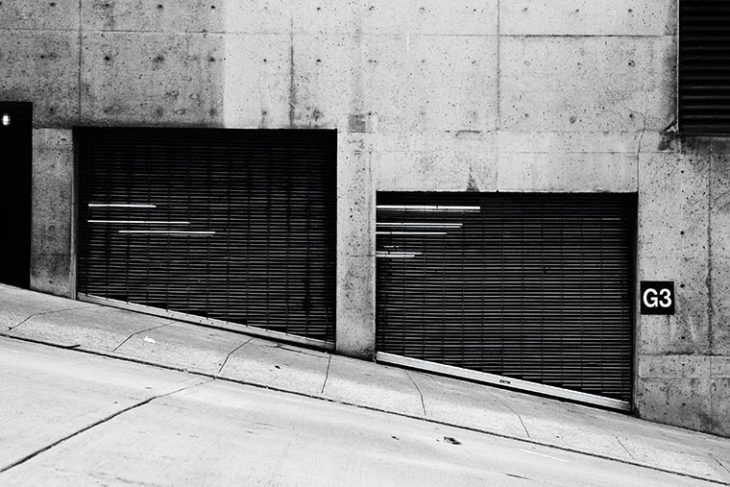 Steel Garage Doors
As for garage door materials, the most secure is steel, hands down. It's affordable, low-maintenance, and extremely durable. Potential burglars won't be able to break them down with an ax, and the time and tools they'd need to get in don't make it worth the risk.
Other Important Security Features
When it comes to garage door security, there are other aspects that have an influence on it. These include, but are not limited to:
Locking rods. Cables are the other alternative, and they're much easier to bypass. Locking rods make it extremely challenging.
Multi-point locking systems. A single internal lock may not be enough to ensure the safety of your garage. Newer models are likely to be equipped with at least two, and you can opt for more as an upgrade.
Smart garage door openers. Before 1993, garage door openers were programmed with positioning clips, which meant you had to have a specific code or transmit a particular frequency to open the door. Very often, multiple garage doors had the same code or frequency, making them an easy target. If you want to protect your home and garage from burglars, make sure you use a smart garage door opener that's not as easy to crack.
The Bottom Line
If you want to buy a new garage door, make sure you put security first. After all, it's one of the most vulnerable entry points that burglars often exploit to steal valuable items and get into your home.
All types of garage doors have their advantages and disadvantages. As such, you should make your decision depending on what you'll use your garage for and what will be stored there. If you notice a certain type has some shortcomings, feel free to install extra safety measures such as additional locking mechanisms, lighting, or alarms. You can choose the cheapest option and still turn it into a huge deterring factor with no point of attack. Just make sure that security is your primary concern, and you'll be able to sleep peacefully during the night.