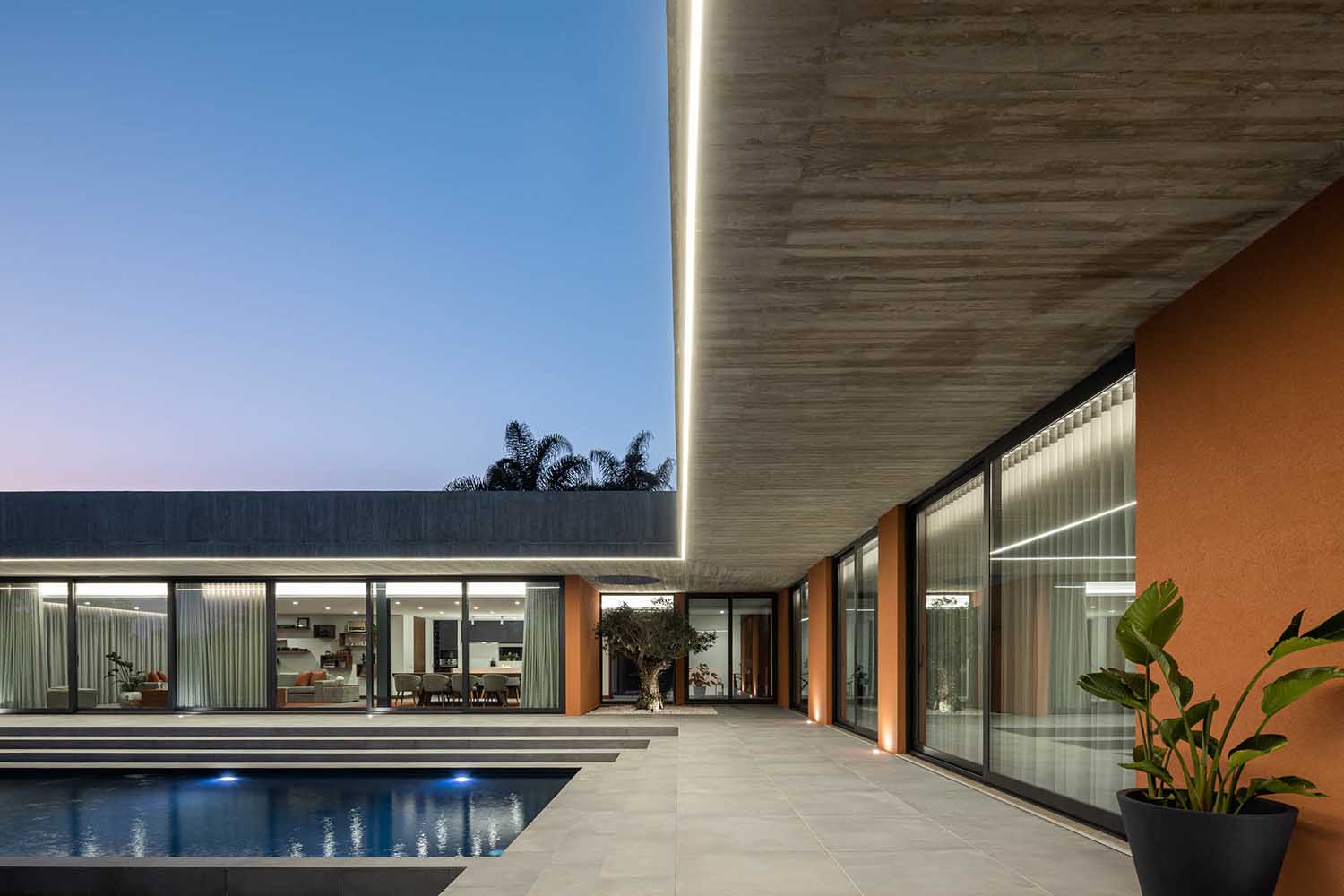 In the picturesque parish of Lamelas, nestled within the predominantly rustic landscape on the south side of Santo Tirso, Inception Architects Studio have completed their latest residential project – the TM House.
Designed as a T4 typology house, the TM House embraces its surroundings, seeking a harmonious integration with the natural environment. The project, marked by its unique approach to spatial relationships, explores the boundaries of its implantation site with a distinctive natural concrete roof that not only serves its functional purpose but also acts as a shelter for exterior patios. This creative interplay of solid and void, shade and natural light, adds a dynamic dimension to the structure.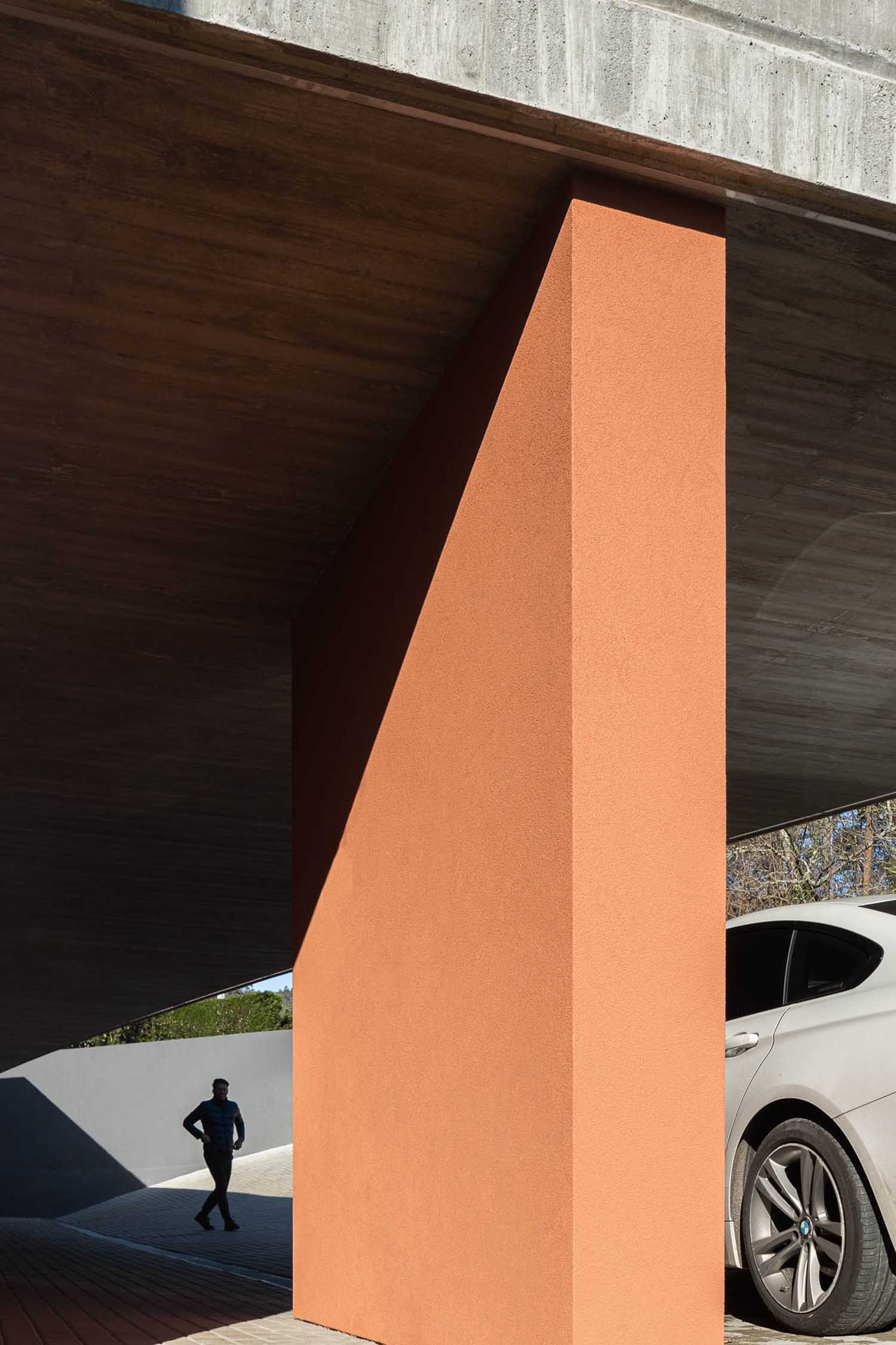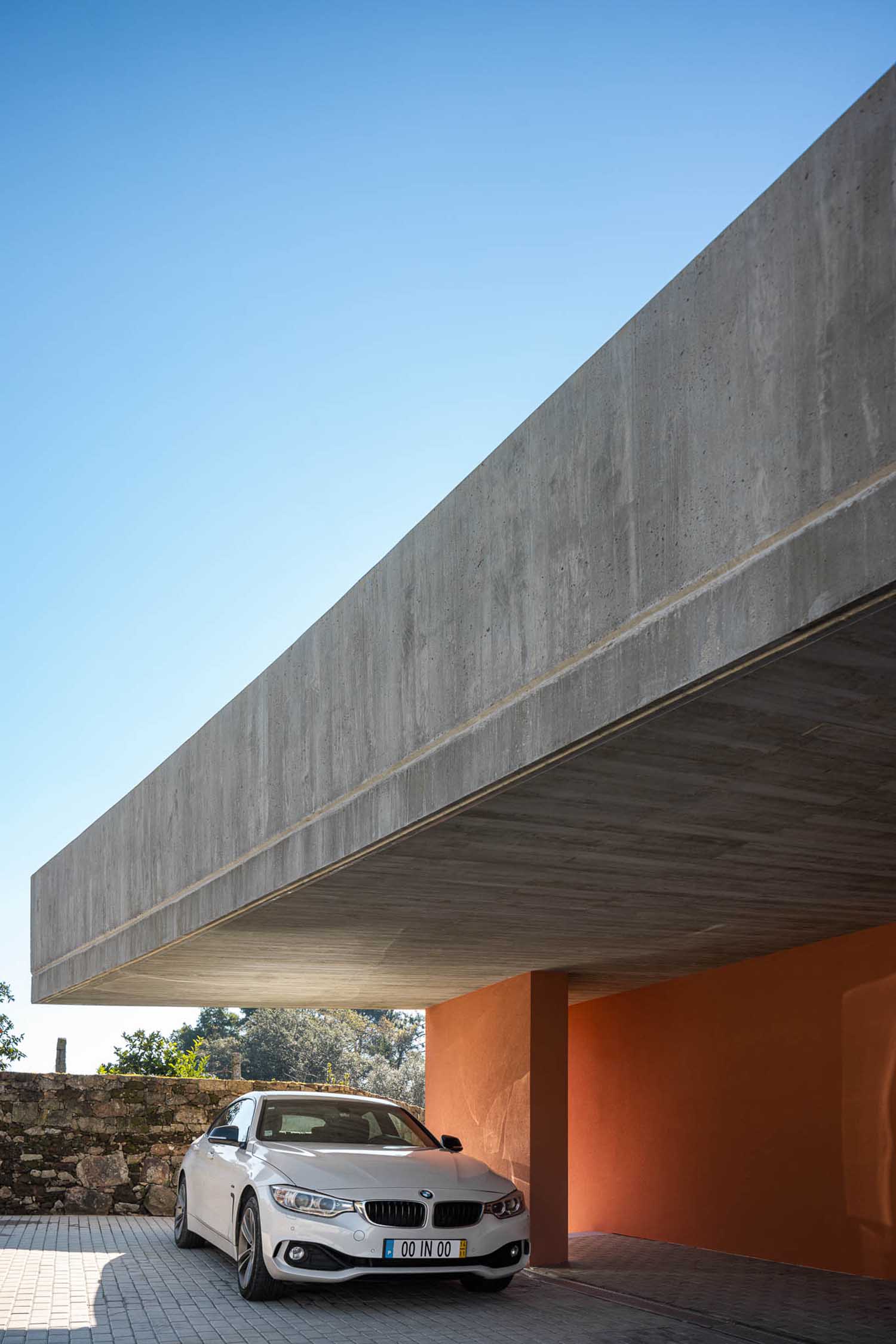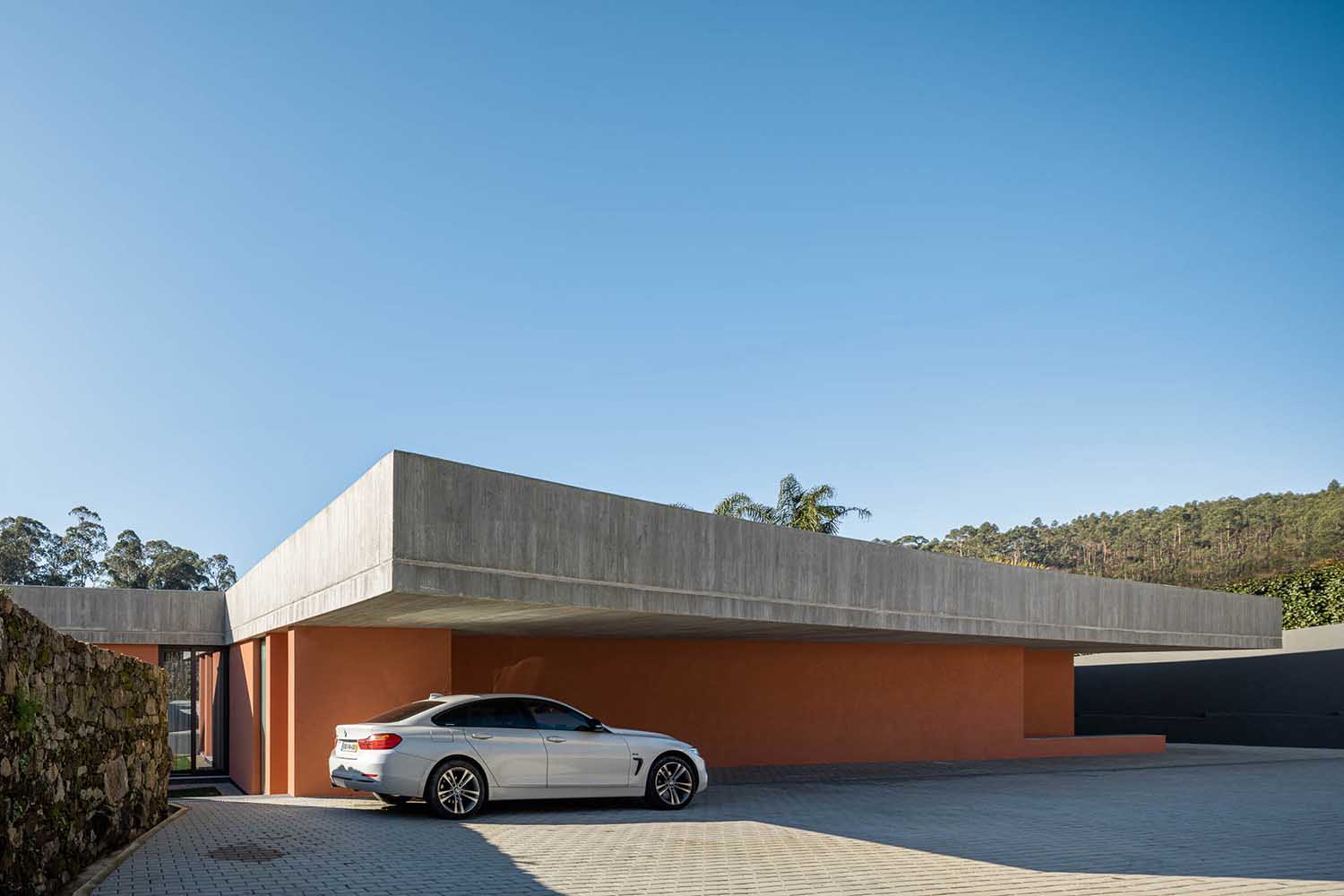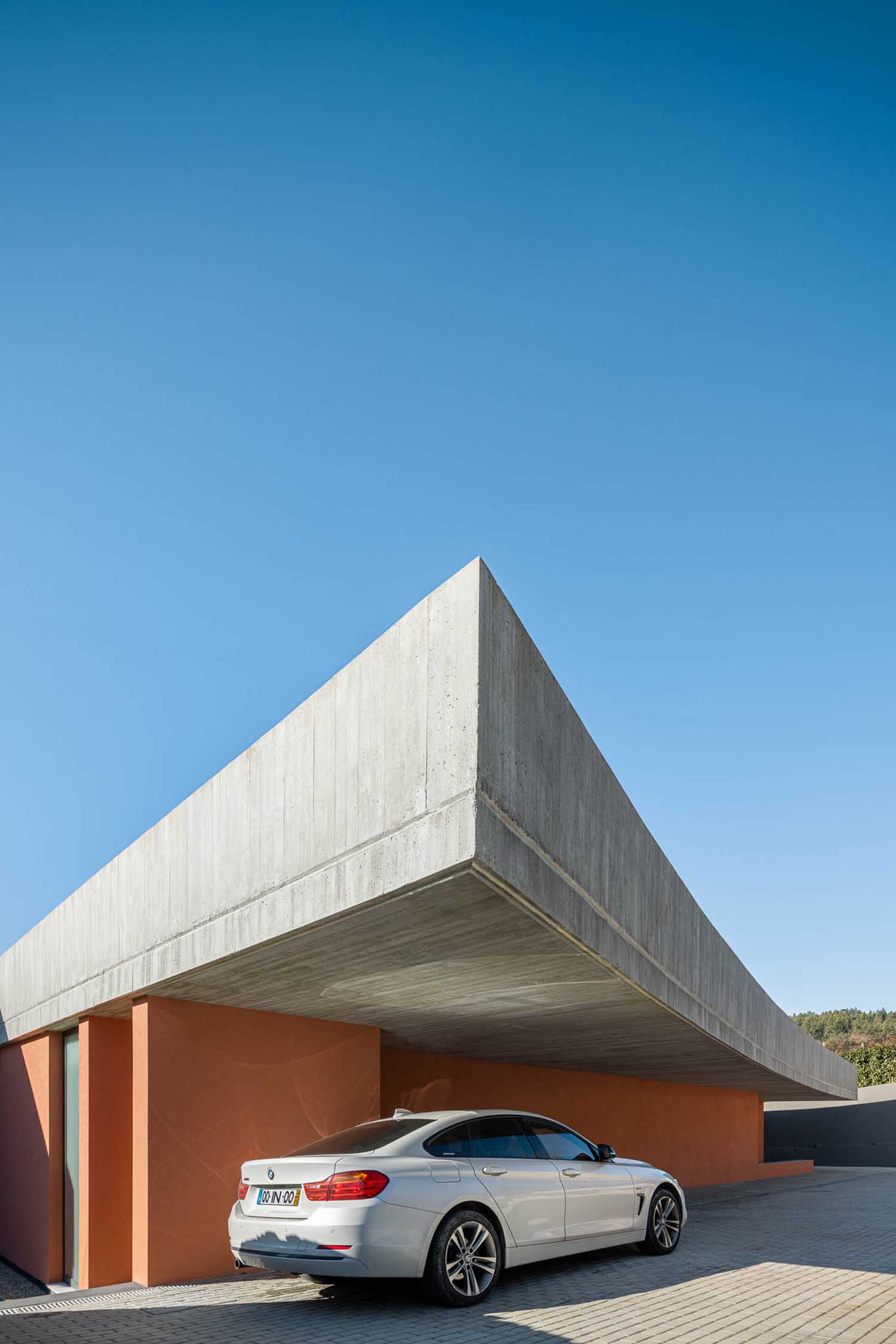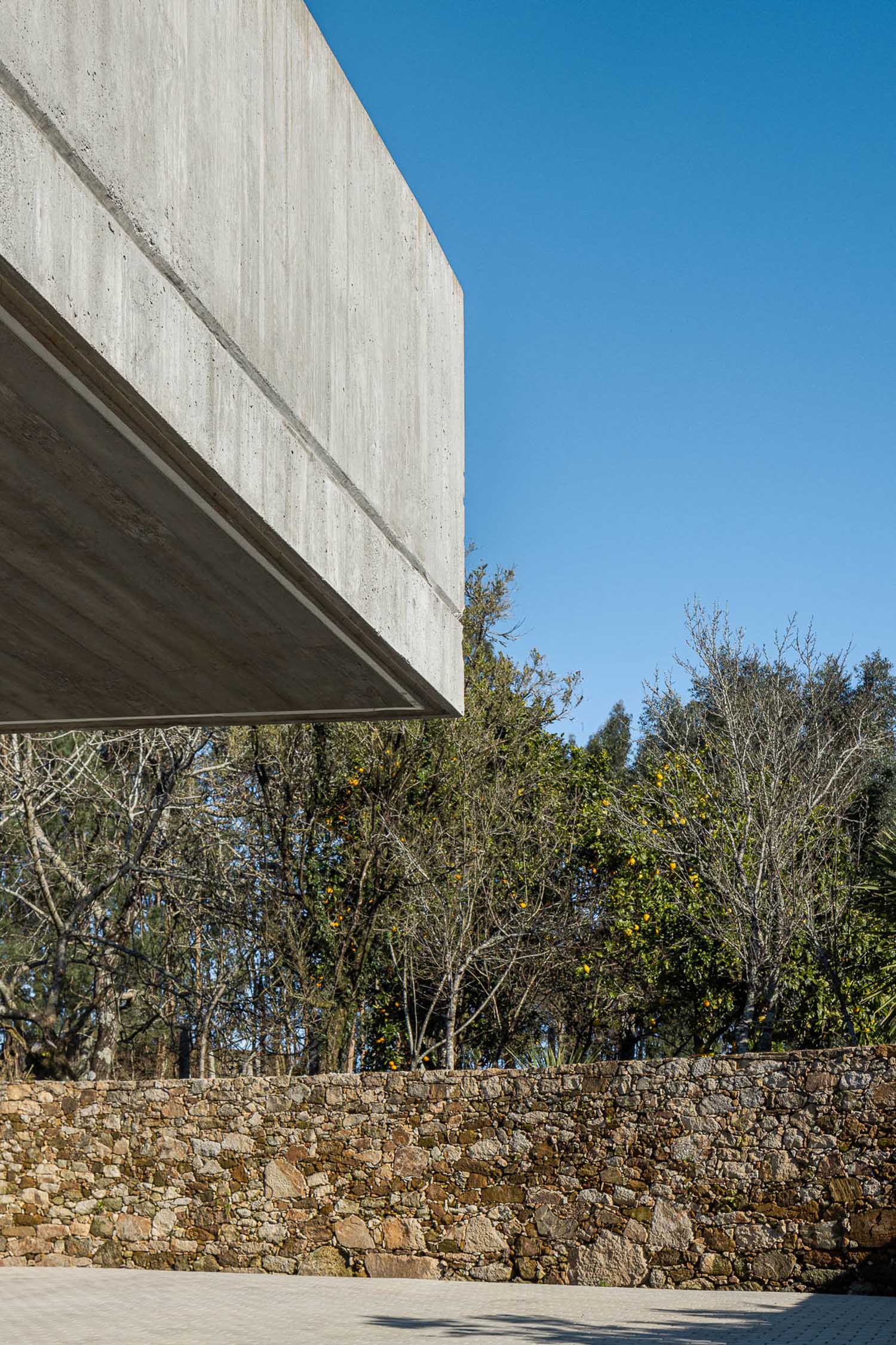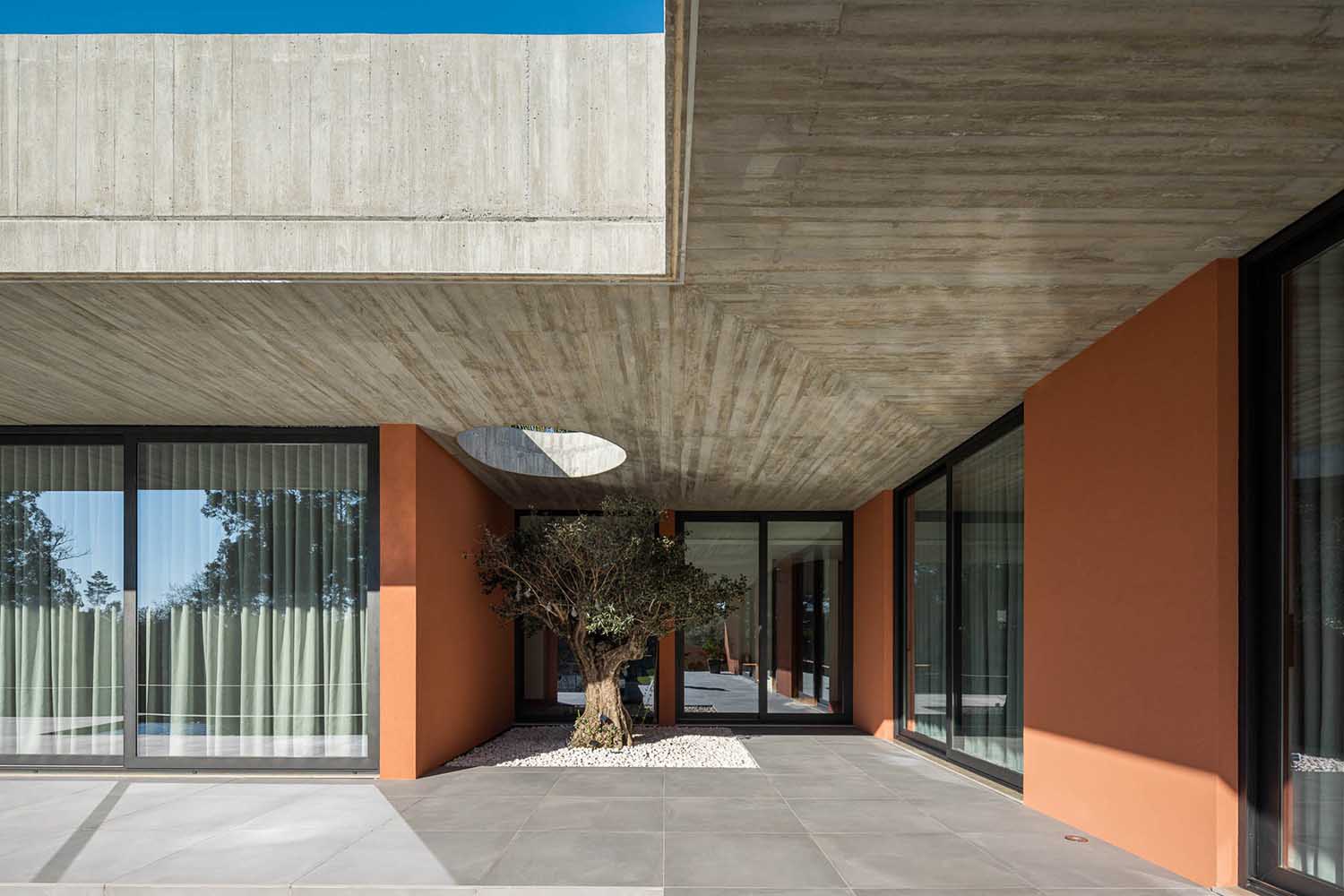 The guiding principle behind the TM House is to establish a deliberate connection between all its spaces, emphasizing the functional relationship of interior and exterior areas and experiences. The interior design, focused on optimal framing and controlled exposure to sunlight, contributes to expanding the visual limits of each space.
The heart of the TM House is its free-plan interior, creatively shaped in an "L" configuration. Visitors are welcomed into an inviting entrance hall, seamlessly connected to an outdoor pool. A distribution corridor leads to the generously proportioned common room and kitchen, a strategically placed laundry room, and an adjoining support patio. On the east side, the private areas unfold, featuring an office, two bedrooms with private bathrooms, and the luxurious master suite.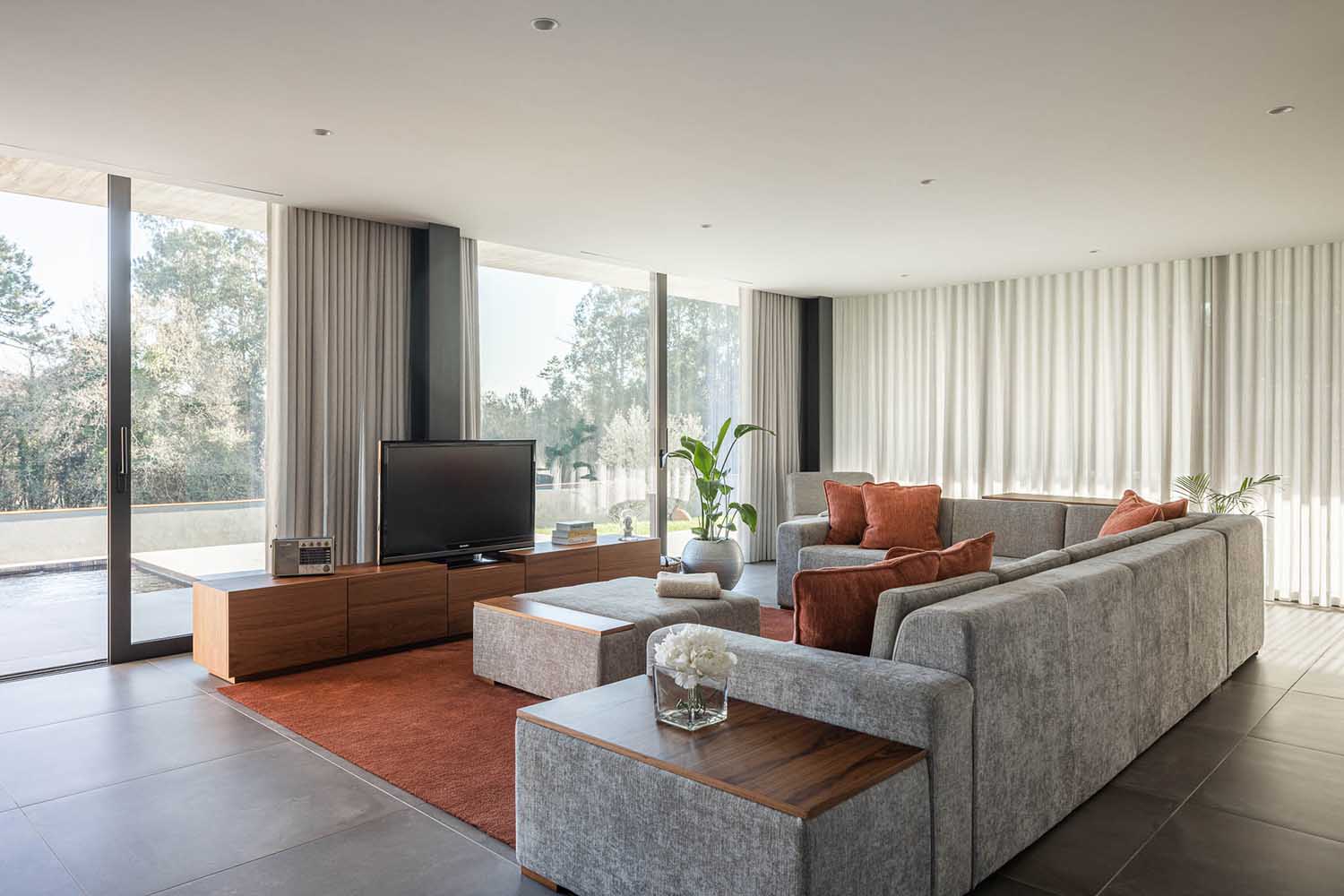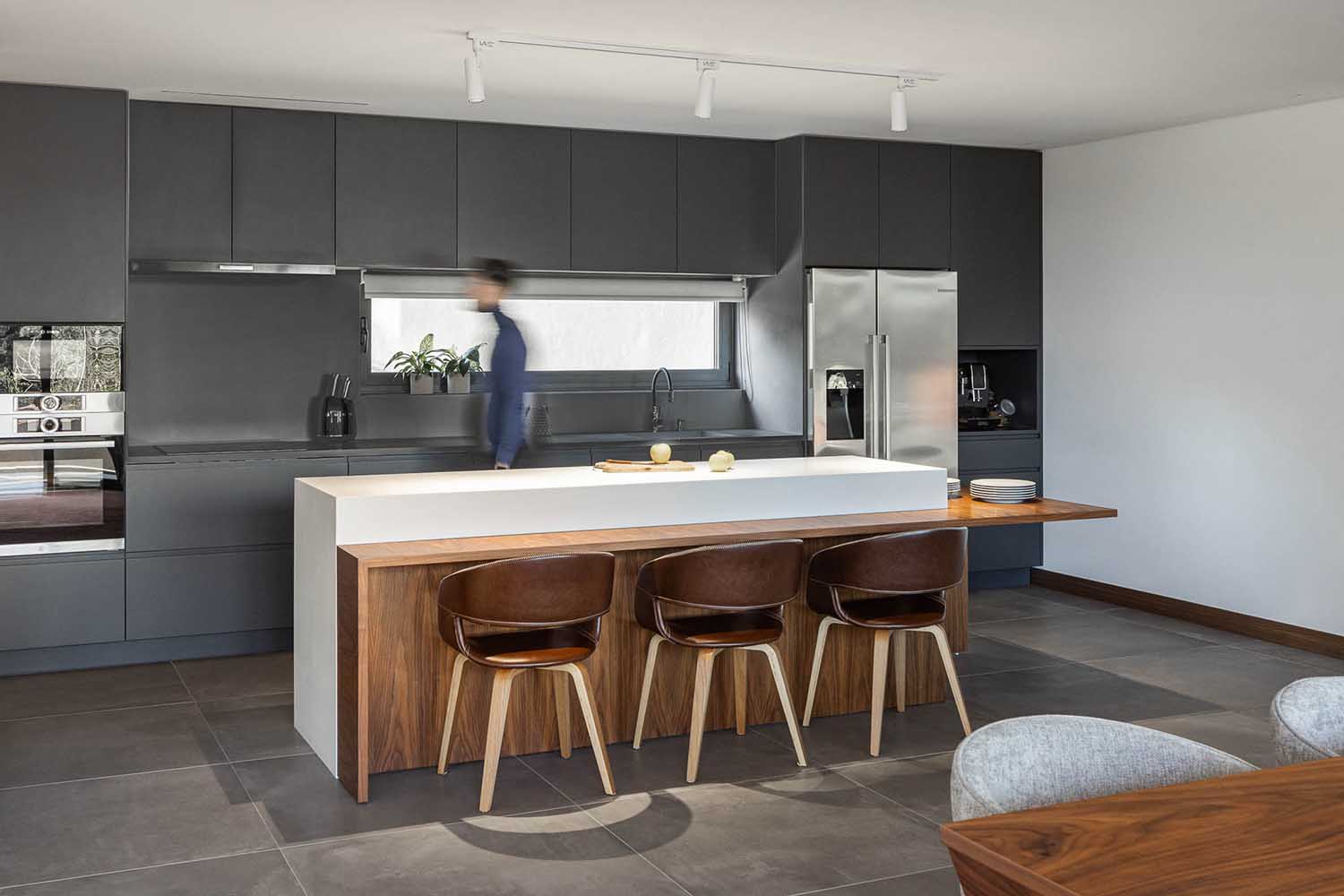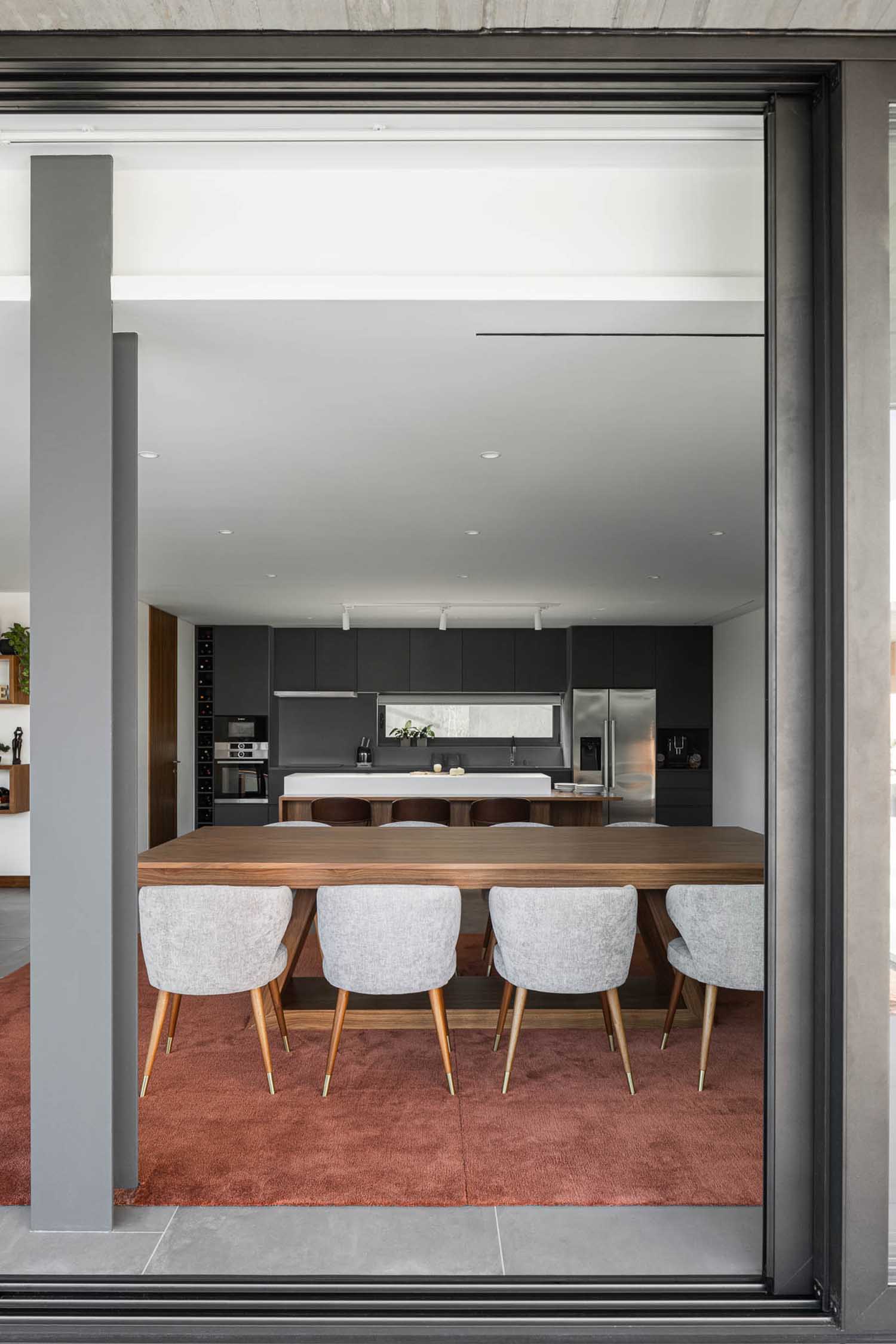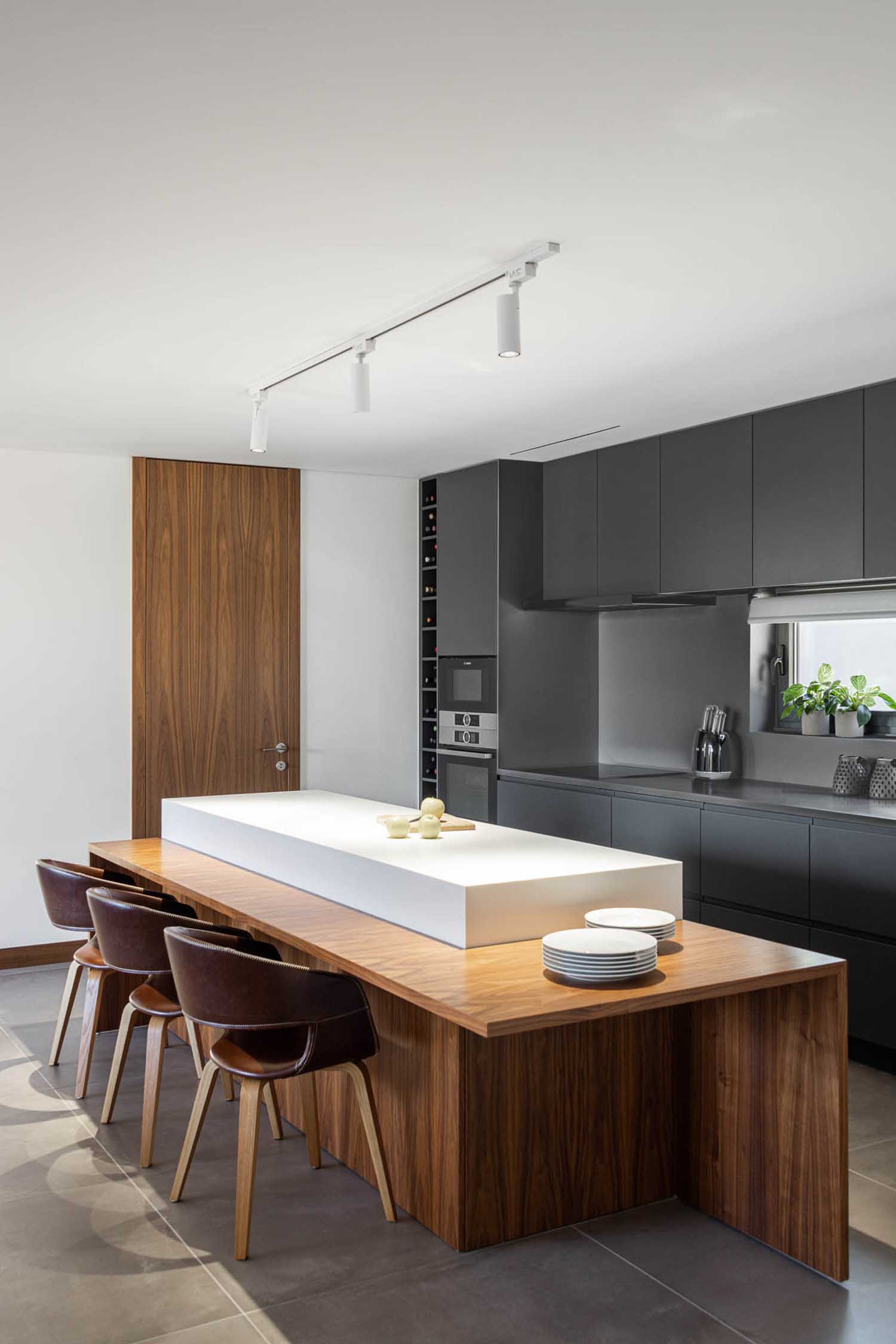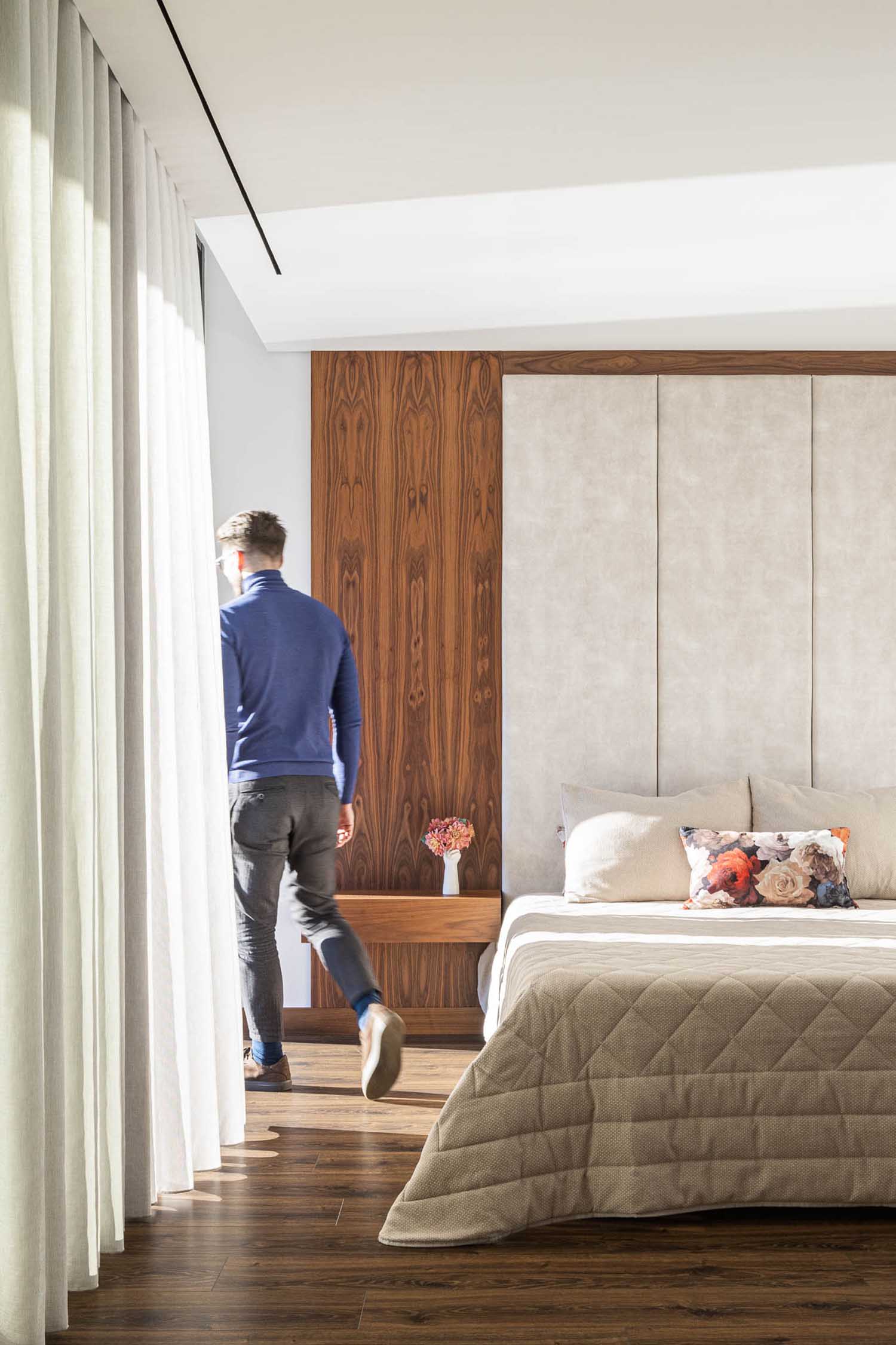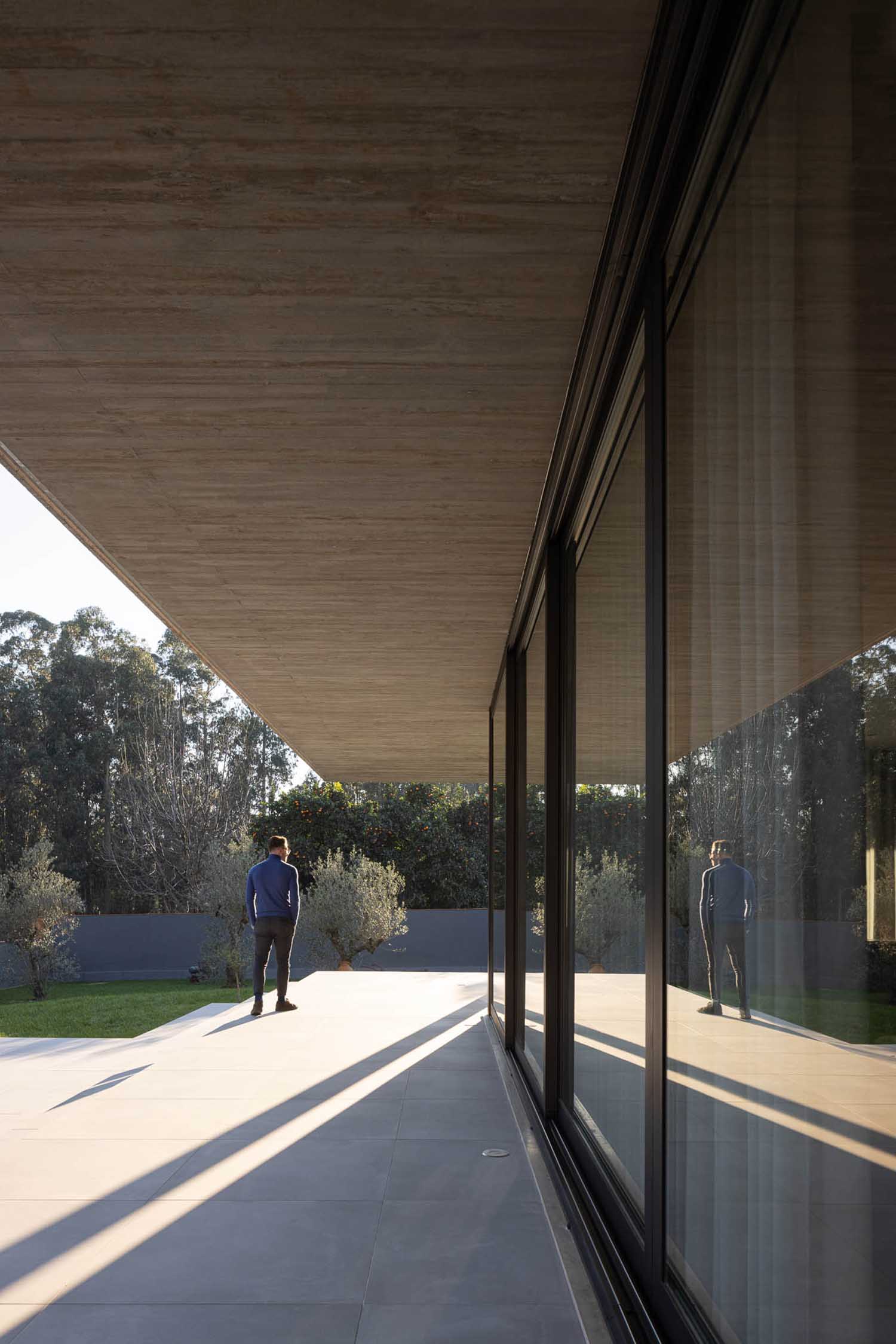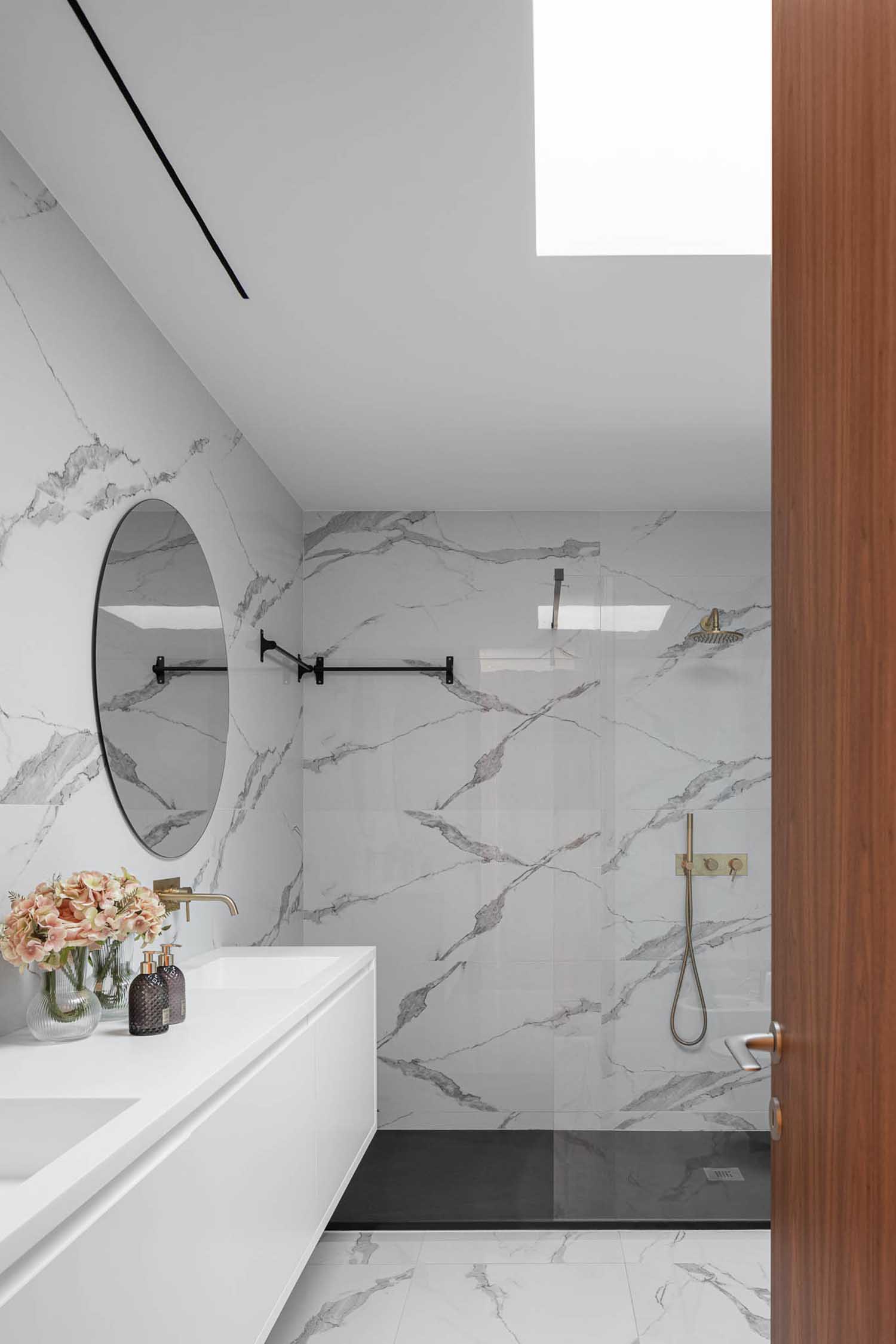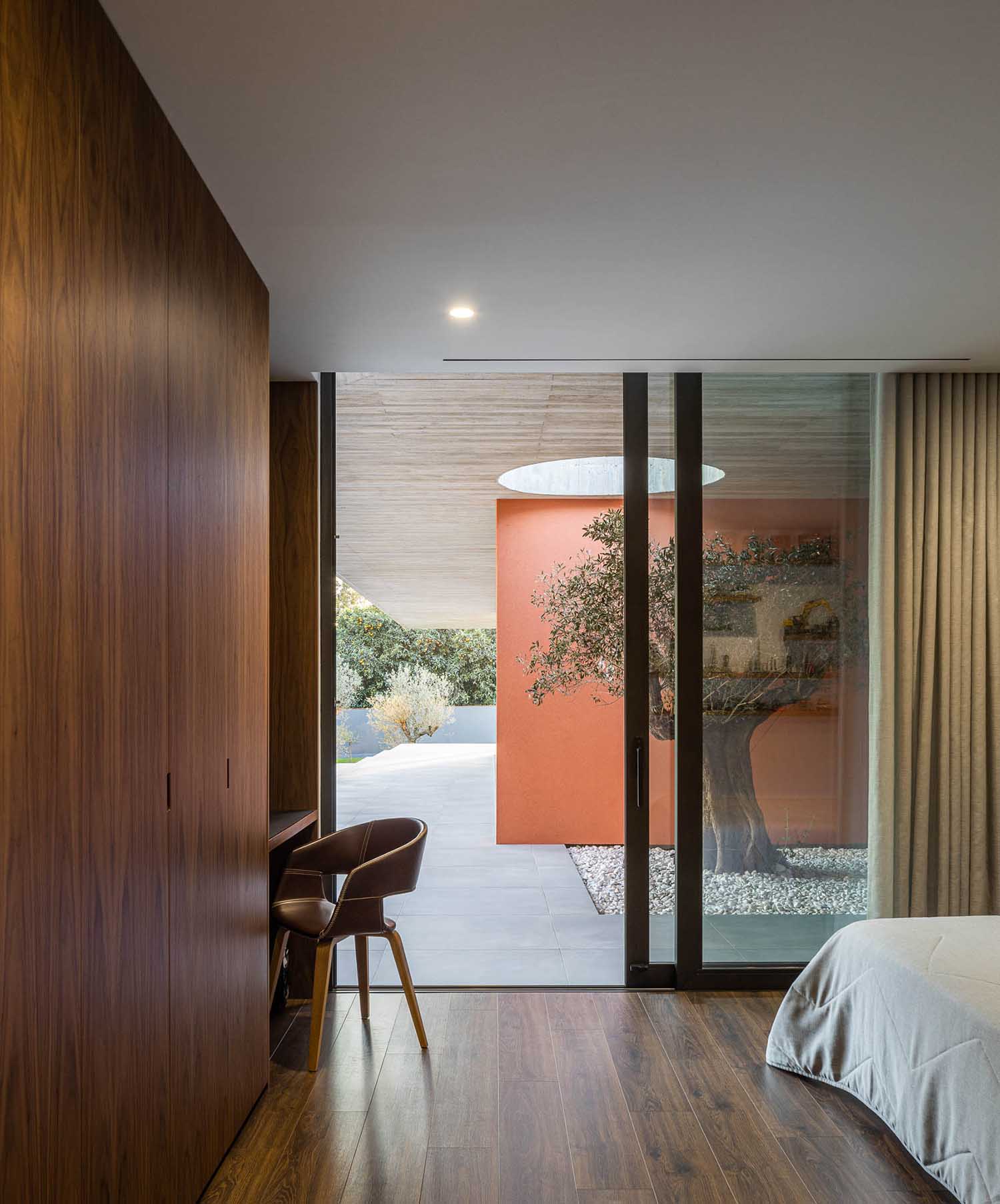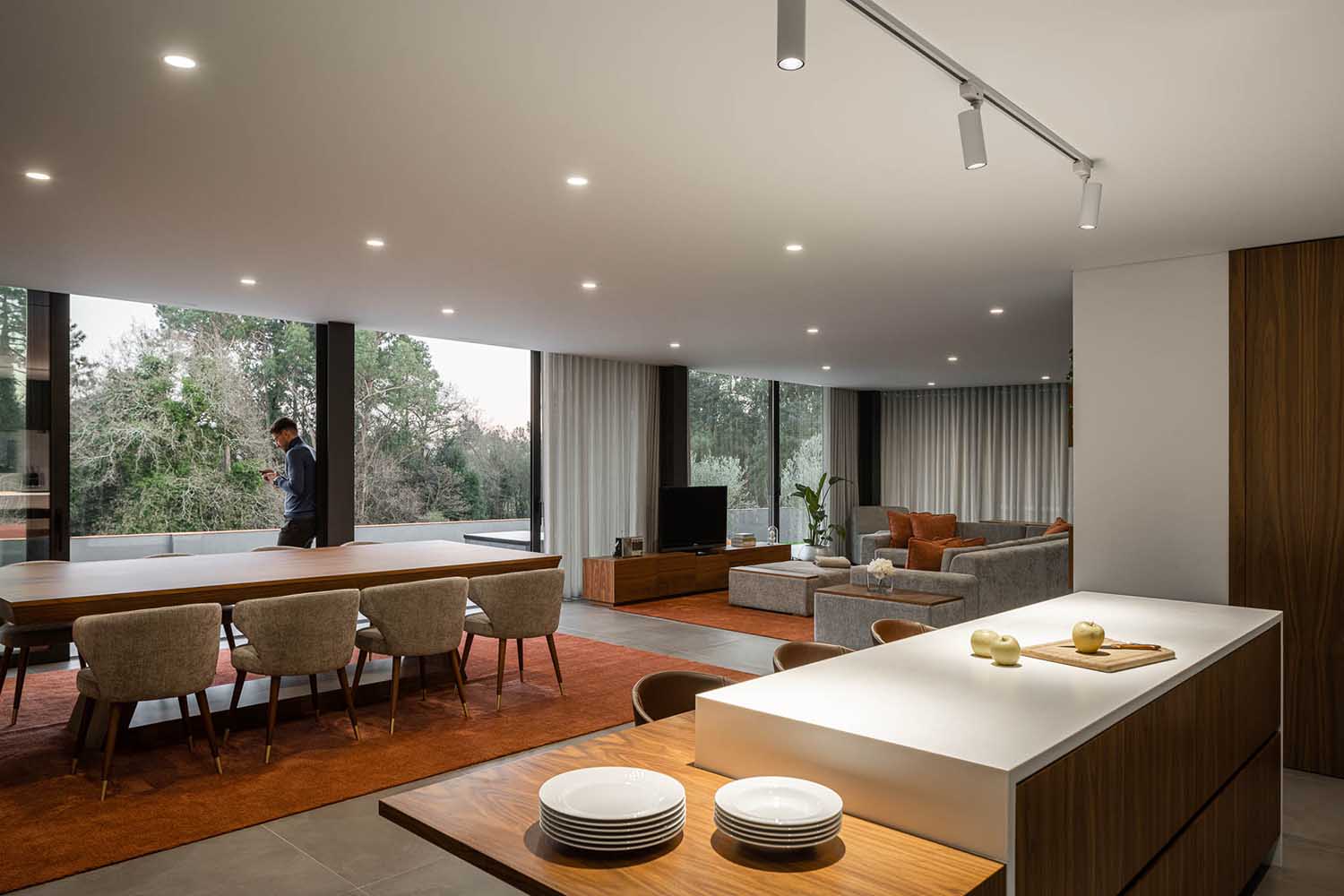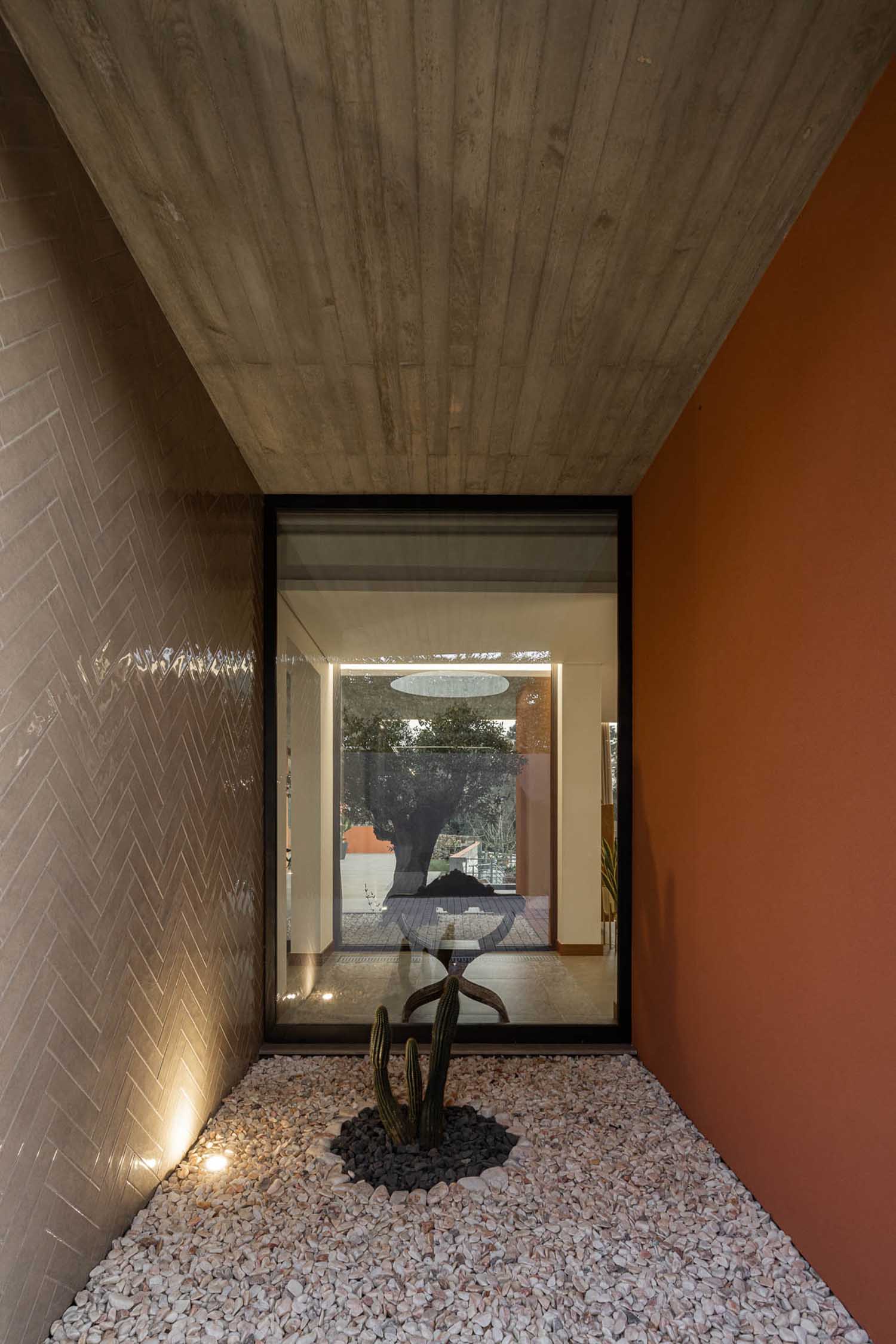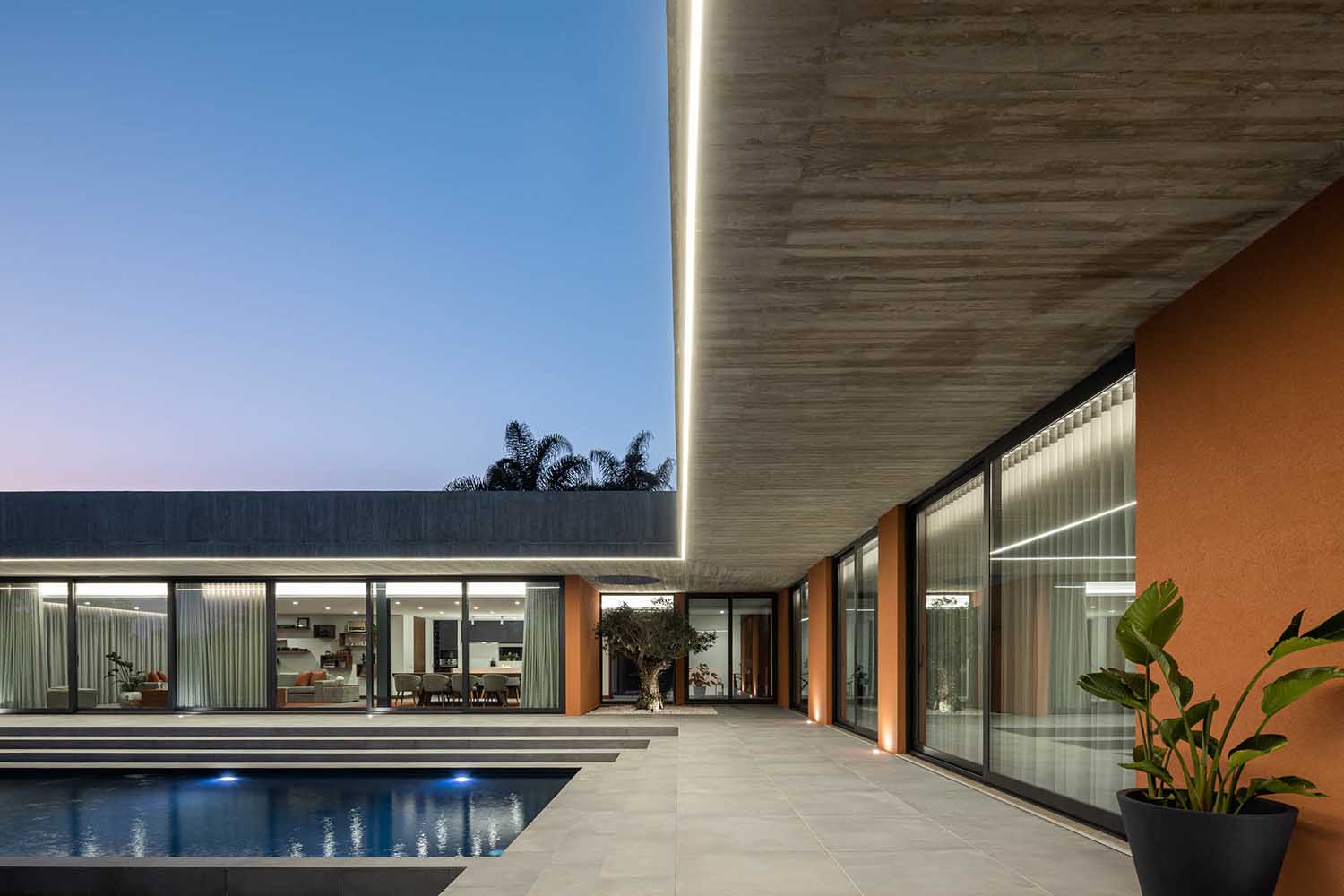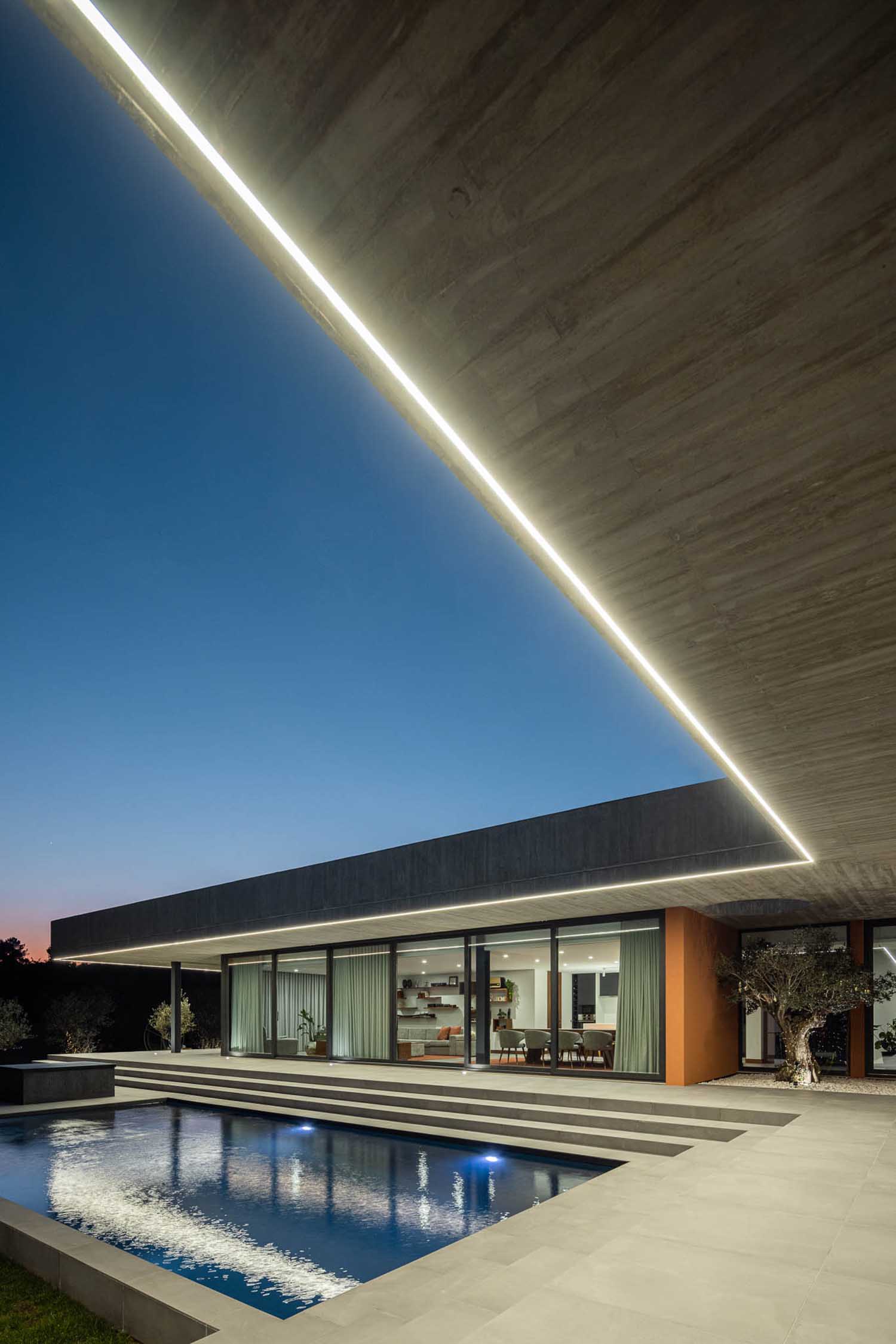 The design ethos of the TM House extends beyond its walls to the south-facing exterior, where a rectangular pool takes center stage. Surrounding this aquatic focal point is a carefully crafted leisure area, complete with a living space and a barbecue area. This outdoor space not only complements the overall aesthetic of the house but also provides an inviting retreat for residents and guests.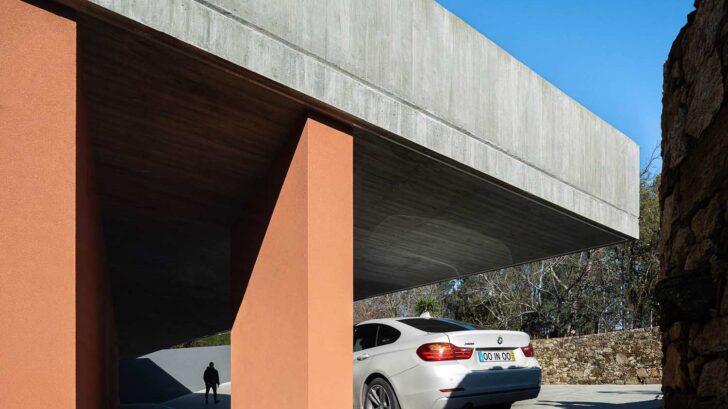 Project information
Project name: TM House
Architecture Office: Inception Architects Studio – www.inception.pt
Location: Lamelas, Santo Tirso
Year of conclusion : 2022
Total area: 615m2
–
Builder AGM Group
Inspection: Inception Architects Studio
Engineering: Alberto Ribeiro
Landscape: Inception Architects Studio
–