EEG Estudio Echaniz Gallo has unveiled their latest project – Coworking Casa FOA. The project, located in the vibrant Barrio Manantiales in Córdoba, Argentina, spans an impressive constructed area of 130m2. The office is a captivating blend of natural elements, cutting-edge design, and sustainable features that redefine the coworking experience.
Flowing Spaces and Natural Harmony
At the heart of Casa FOA is the concept of "flow" – a state of mind characterized by happiness and creative fulfillment. The architects have translated this idea into a physical space that adapts to the needs of its users, allowing them to immerse themselves in their work seamlessly.
An undulating line guides visitors through the space, flooded with natural light and surrounded by calming materials that evoke a connection to nature. Boundaries are subtly defined, allowing users to discover different ways of engaging with the environment.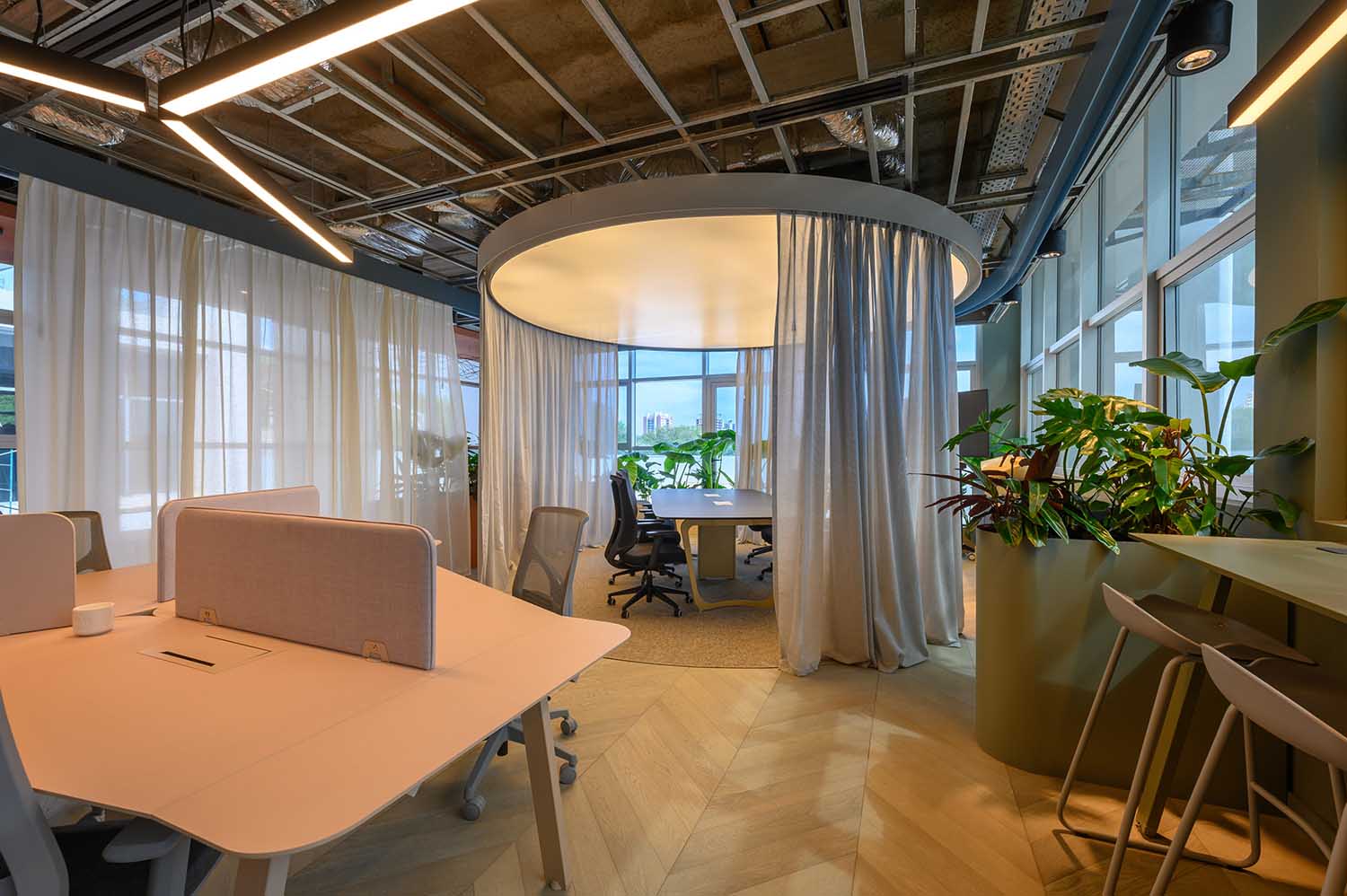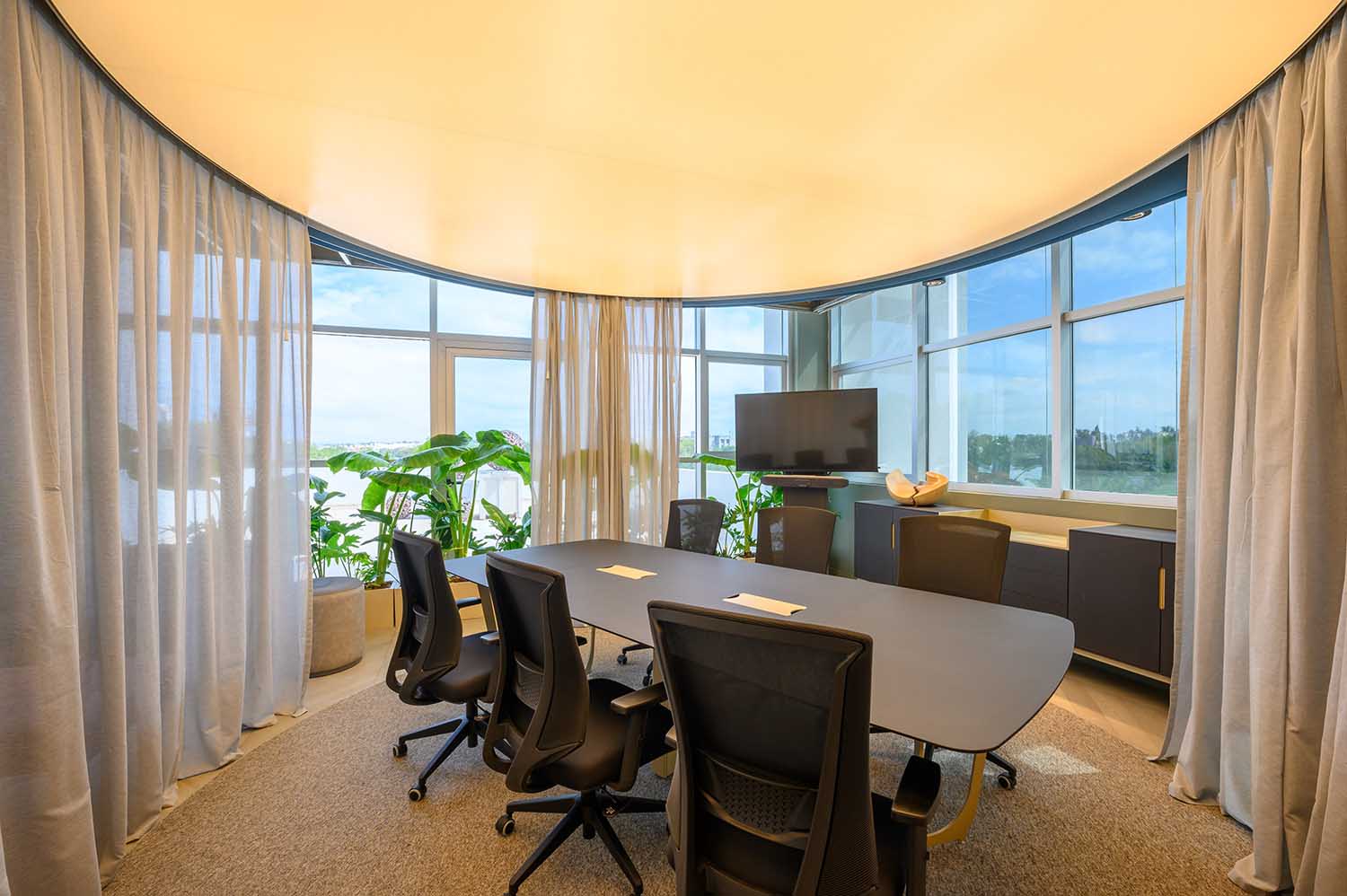 Calorimetry and Harmonious Design
The color palette chosen for Casa FOA is both calm and natural, creating an atmosphere conducive to well-being. Calorimetry, the science of measuring heat, is subtly employed to reinforce boundaries and enhance the overall experience. The careful selection of colors and materials contributes to a harmonious and inviting environment.
Innovative Lighting Concepts
Casa FOA introduces three distinct lighting concepts – functional lighting for work tables, environmental lighting to create warmth and highlight vegetation, and decorative lighting that guides, unites, or demarcates different spaces. This thoughtful approach to lighting enhances the overall ambiance and functionality of the coworking space.
Versatile and Purposeful Spaces
Casa FOA is divided into different areas, each meticulously designed for a specific purpose:
Stands: Accommodating up to 32 people, this space is ideal for lectures, group work, or relaxation.
Individual Workspace: A high bar sector offers individuals a space for focused work or recreation with scenic views.
Work Table: Integrated or individual workspaces equipped with acoustic screens, zoned lighting, and ergonomic furniture.
Meeting Room: A circular space with a curtain for privacy, featuring a large meeting table and modern equipment.
Meeting Space: Comfortable seating for meetings or relaxation, equipped with glass planes for whiteboard use.
Acoustic Booths: Private spaces for virtual or face-to-face meetings, providing privacy and acoustic reinforcement.
Coffee Break Area: An integrated space with lockers, a fridge, and recycling facilities.
Collaboration and Sustainability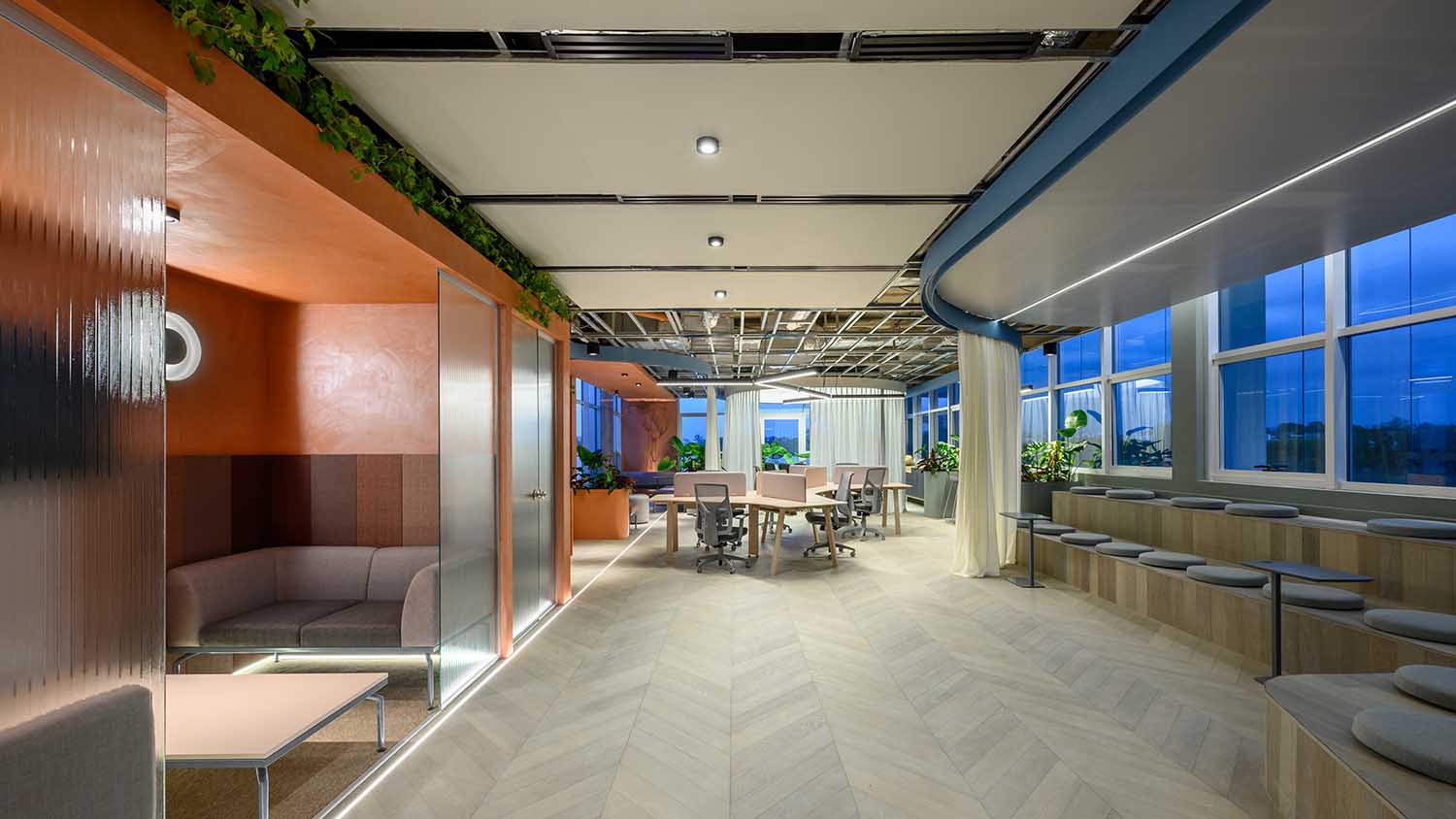 The space reflects a commitment to responding to evolving work styles and fostering a sense of comfort, warmth, and well-being.
The architects believe that Casa FOA represents a new era of workspaces – flexible, collaborative, sustainable, and technologically advanced. It is a place where biophilia, the use of light, aroma, and materials converge to create an environment that not only meets but exceeds the expectations of modern workers.
Project information
Project Name: Coworking Casa FOA
Architecture Office: EEG Estudio Echaniz Gallo – https://www.eeg.archi/
Office Country: Argentina
Construction completion year: 2023
Constructed area: 130m2
Location: Barrio Manantiales, Córdoba, Argentina.