Melbourne Design Studios designed these 6 stunning bespoke urban residences located in Melbourne, Australia. Take a look at the complete story after the jump.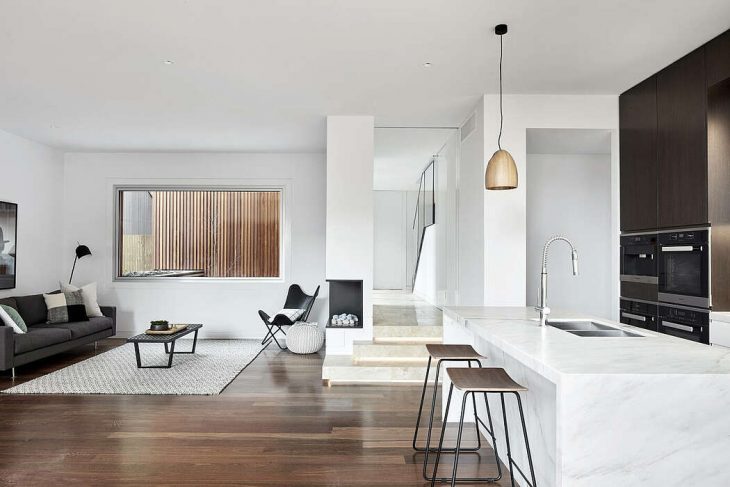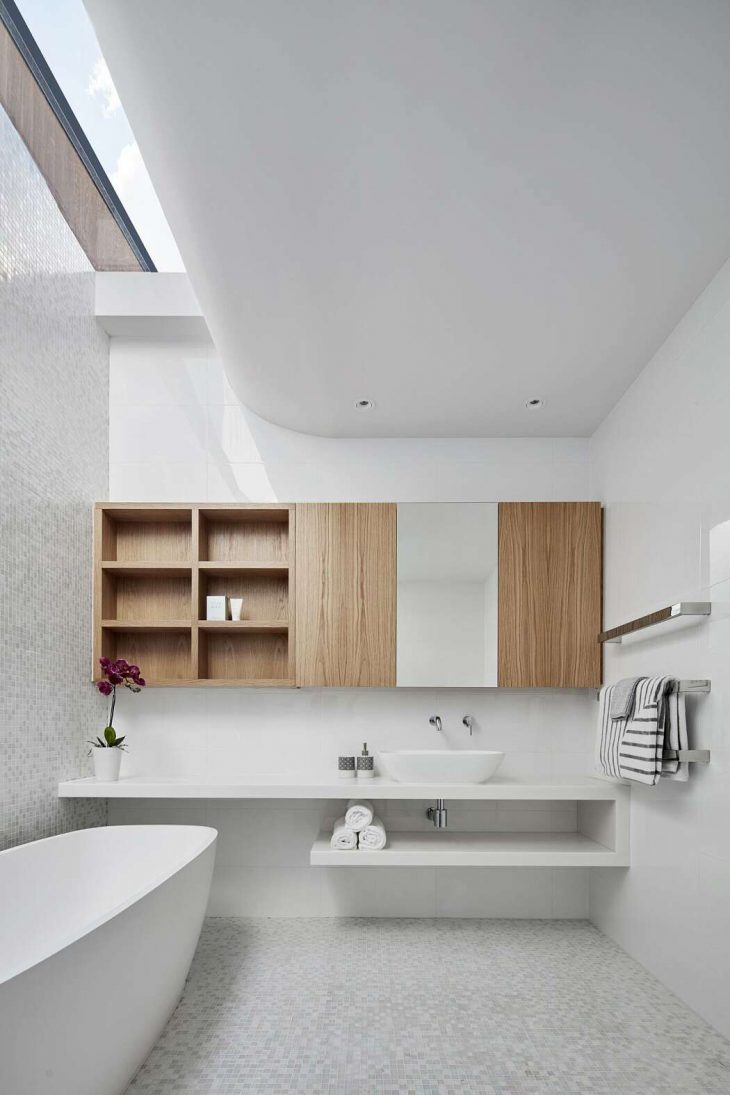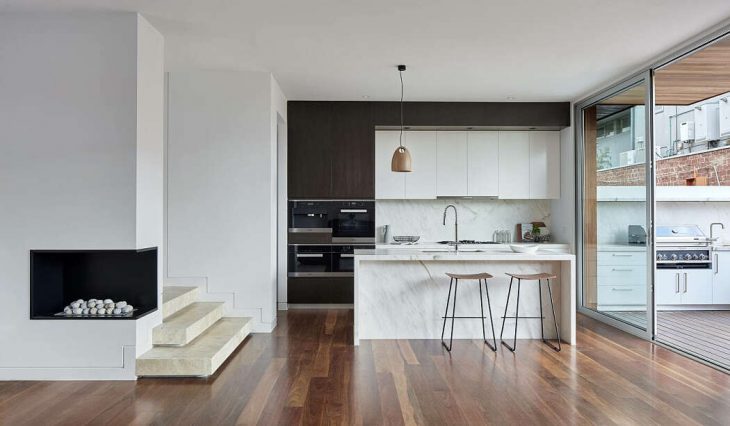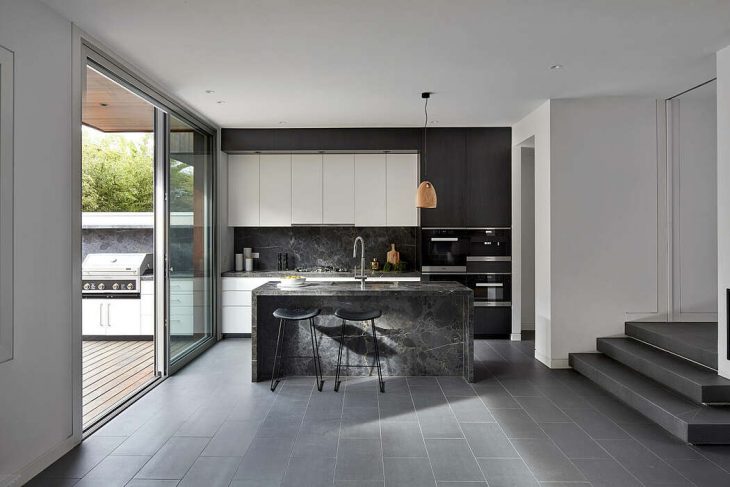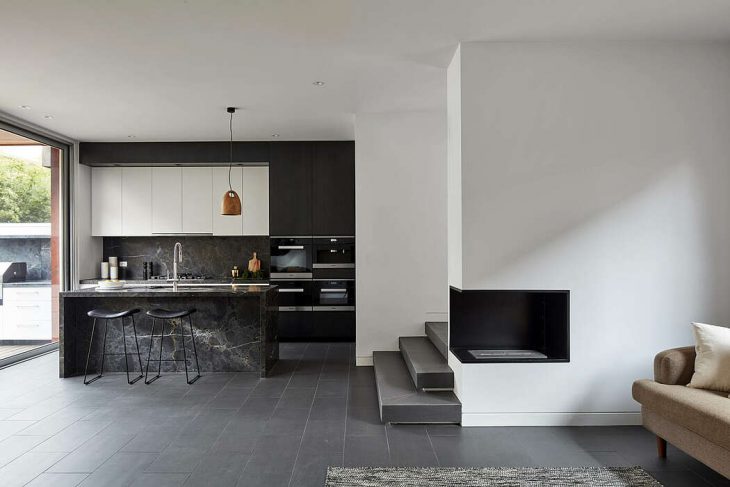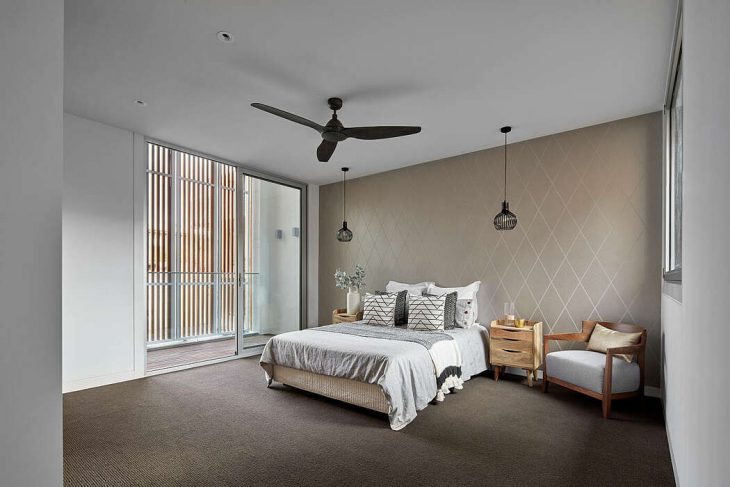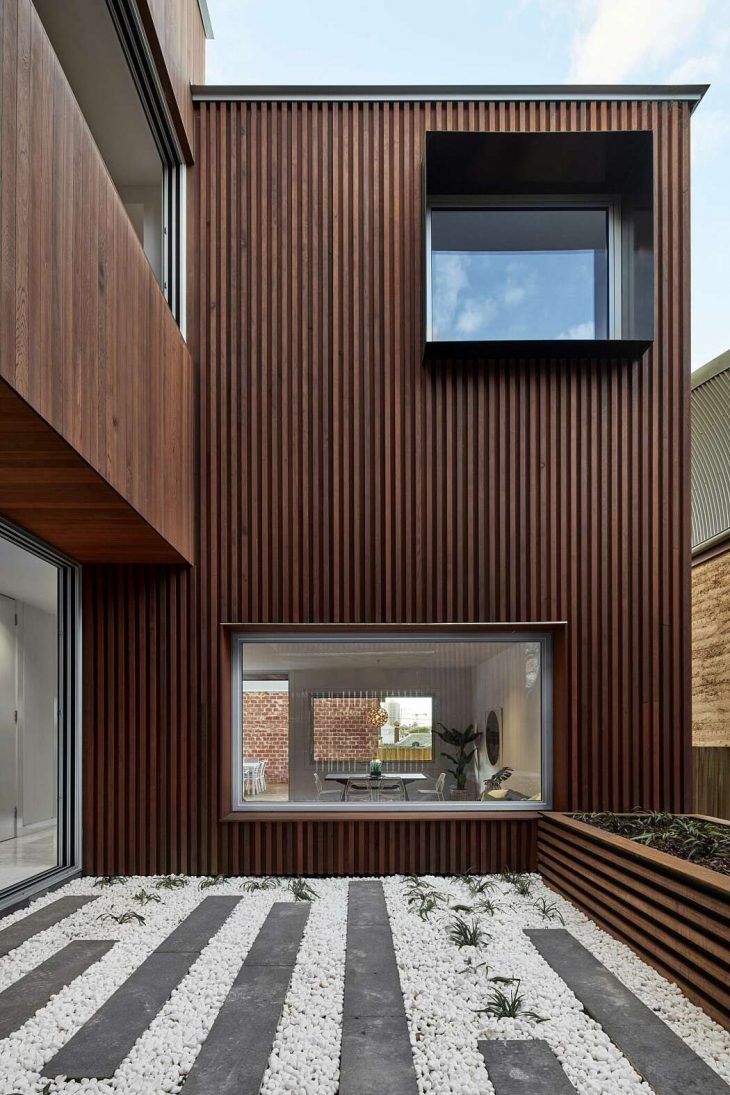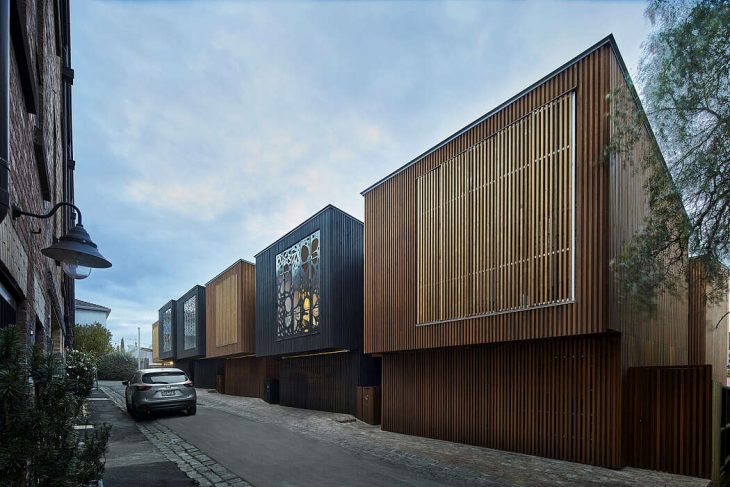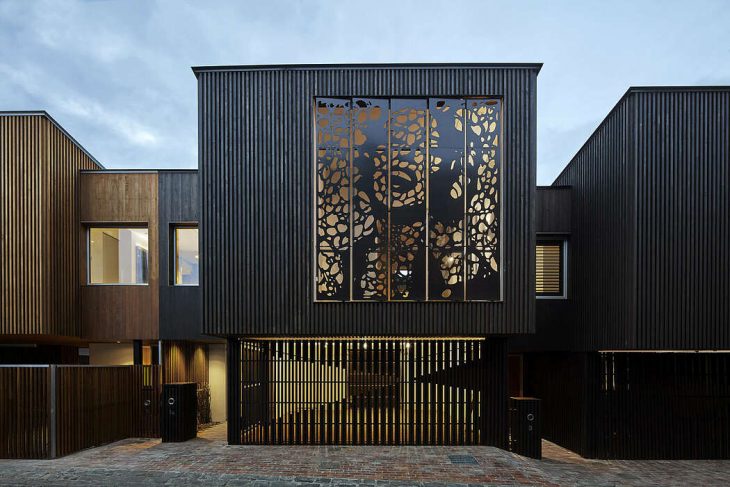 From the architects: Marking a significant departure from conventional townhouse typology, each dwelling offers multifunctional and spacious living in an otherwise tightly built-up urban area. Boasting a rare combination of light-filled internal spaces gathered around multiple outdoor spaces and rooftop terrace with city skyline views, each townhouse has over 20% more outdoor space than a typical solution, with the six different outdoor spaces designed for various activities and purposes. A row-house design and strong contextual architectural response blends the development with its gritty inner-urban location; inside, the blurred indoor-outdoor zones achieve a private oasis tucked away in an urban setting, offering a vital connection to nature to facilitate well-being. Set opposite a converted shoe factory, the design reflects the craftsmanship associated with the area's industrial past. Situated three kilometres east of central Melbourne, Richmond has been known as a manufacturing hub since the mid-19th century. Gentrification has given way to a mix of Victorian architecture and warehouse conversions with industrial landmarks turned into luxury apartments and residential zones.
The individualised facades, row-like form, choice of materials and scale are a clever response to site. A lasercut artwork with hidden motifs representing typical aspects of the local area – e.g. a slightly abstract version of Marilyn Monroe's face as fashion icon and muse to the local design hub, or a Vespa Scooter representing the hustle and bustle of the area – appear only on closer inspection and in the right light. The overall design beautifully complements the shoe factory, helping the residences become part of the urban fabric and sit comfortably within the typical proportions and heights of the area. The multi-award winning project works hard to achieve a lot for a small and difficult site. Each residence sits on approximately 230 square metres of land, and comprises three to four bedrooms and two bathrooms across multiple levels with a range of 200 to 230 square metres of internal space and approximately 100 to 120 square metres (including courtyards, decking and roof terrace) of outdoor space in each townhouse. The project has been recognised for its sustainability and innovative design, winning the 2017 ArchiTeam Sustainability Medal, along with the 2018 Building Design of the Year Award from both the BDAV and Australian-wide NABD. During design, typical boundaries were pushed and the houses managed to reach a standard where no heating or cooling would be required in the energy modelling, which saw the project winning another award, the BDAV's 10 Star Challenge at that stage.
Due to commercial realities, the houses weren't built quite to that standard, but the original briefing allowed for sustainability as a key driver and inspiration for the project, providing the opportunity for innovative solutions and departures from the standard townhouse architecture. The drive for natural light and ventilation led to the design of an internal courtyard which provides a further solution to the challenges of providing quality private open space in small urban sites. A great example for better densification of our urban environments.
Photography by Peter Clarke
Find more projects by Melbourne Design Studios: www.melbournedesignstudios.com.au