Proarh designed this inspiringcontemporary seafront residence located in Materada, Croatia in 2014. Take a look at the complete story below.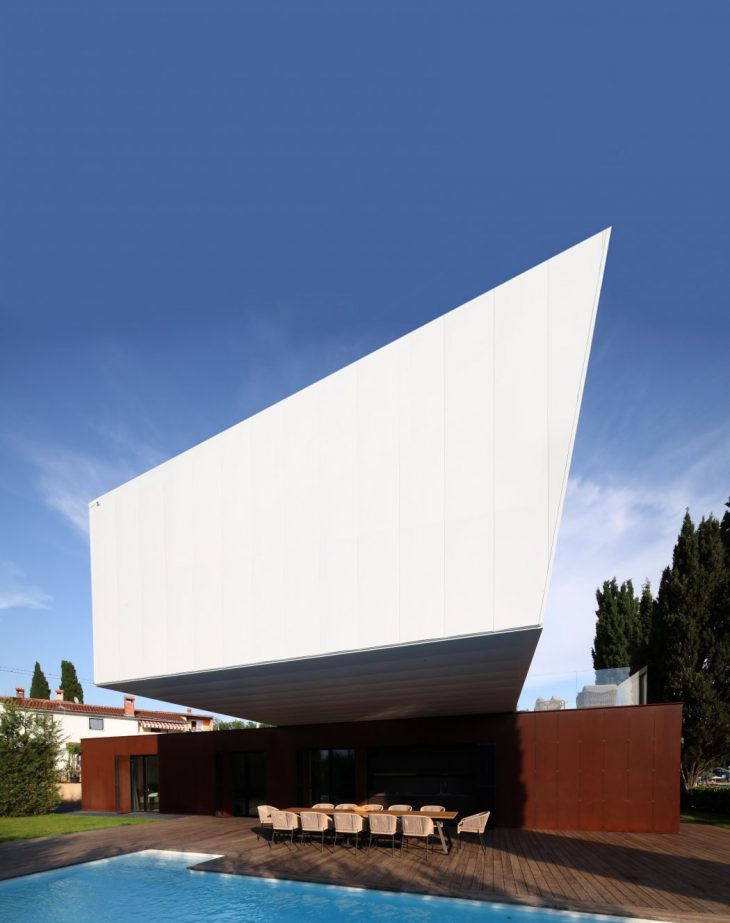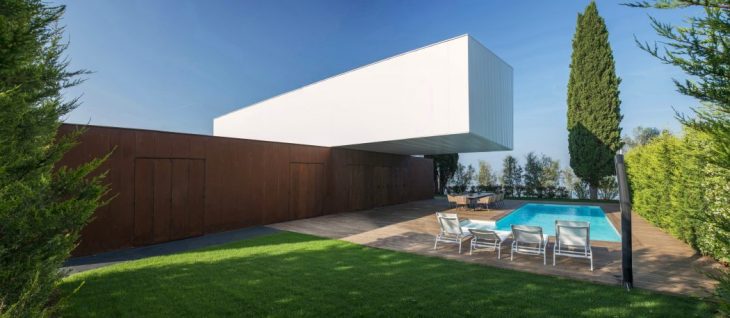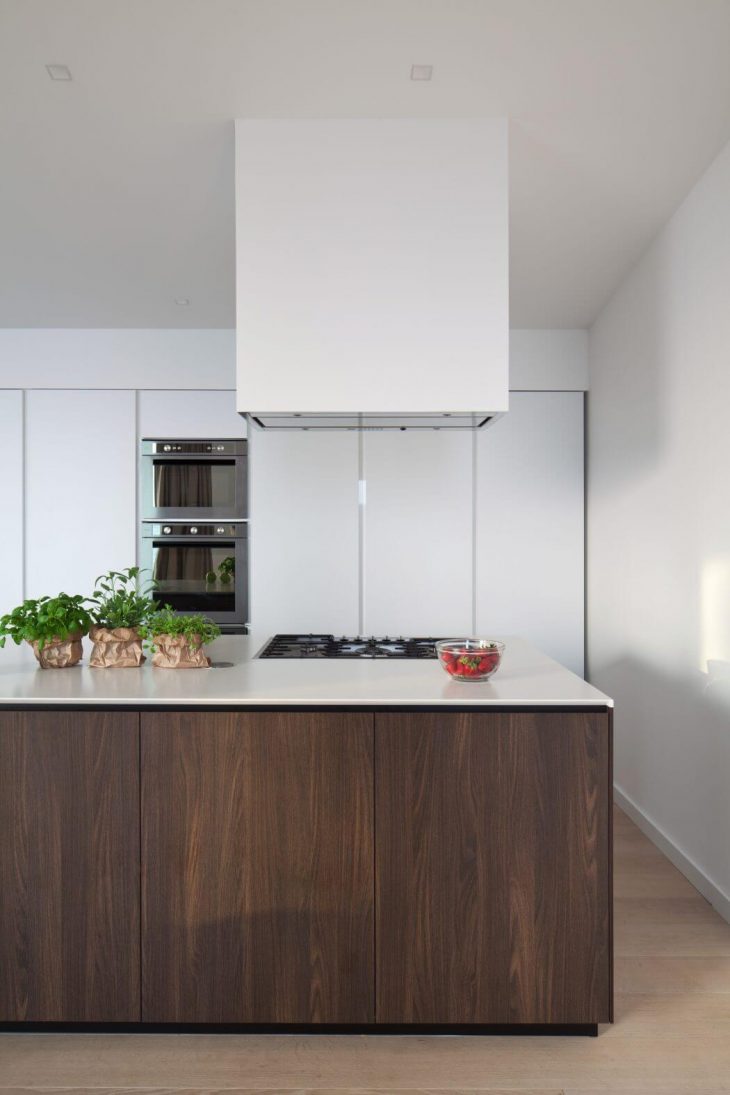 From the architects: Play of covered/uncovered – in/out – full/void spaces was the main idea in designing this holiday retreat – the idea of a simple stroke, a swing of form that can enrich a functional and aesthethic vision.
By situating the ground floor perpendicular to the shore, the site was opened up and directed to the sea. Alignment of the first floor made it possible to open the interior spaces towards the sea while creating useful outdoor spaces; a covered entrance as well as covered ground level terraces.
The materials used are contemporary but having in mind the characteristics typical to this geolocation. This part is traditionally called red Istria ( due to the distinct red soil colour) so the house's groundfloor is invisioned in corten which has that similar soil colour and rough surface, while the upper floor is lined with white, sleek aluminum panels, as a contrast to the bright clear summer sky.
These two solids are juxtapositioned so that they can form the required spaces – voids and firm volumes.
The groundfloor consists of bathrooms, a laundry and storage area, four bedrooms with their individual bathrooms, as well as a staircase to the first floor. The living room with the kitchen and dining room areas is located on the first floor. The living room has access to the first floor terrace as well as to the walkable roof area of the ground floor. The master bedroom with en suite is also located on the first floor.
Photography by Damir Fabijanic
Find more projects by Proarh: www.proarh.hr