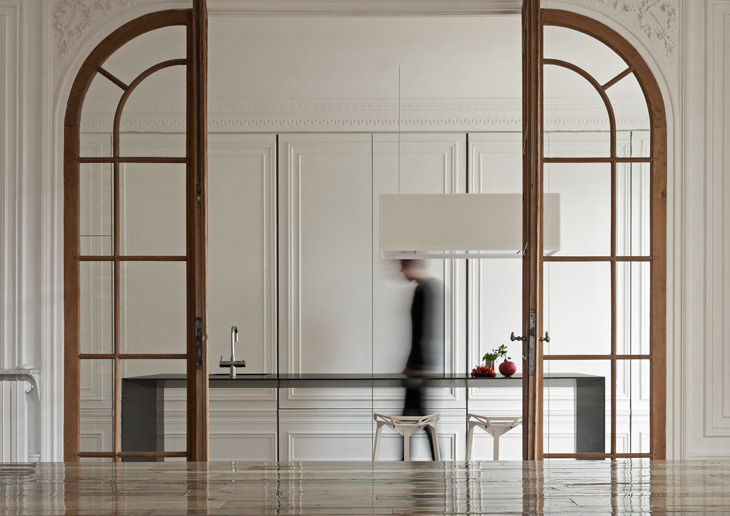 A kitchen is not just a kitchen; there are normal ones and there are luxuriously designed kitchens. The problem is figuring out what sets these apart so that you could have a kitchen that speaks volumes.
A Focus on Wines
One thing you should consider when designing a luxury kitchen is wine. You'll have to make sure you not only install a wine cellar to keep your wine collection, but you'll also need a wine cooler.
You'll be able to place a few wines in the cooler that you plan to drink throughout the week or month. Of course, you will have to choose from a range of wine coolers until you find one that matches the overall look of your kitchen and home.
Greener Touches
It may be a good idea to consider installing greener touches to your kitchen. More folks are willing to take steps to be more eco-friendly. One sign of a luxurious kitchen is that the environment is taken into consideration.
You could do this in several ways, such as installing large windows instead of small windows to reduce your need for lights. Still, if you need some, maybe install some sun tunnels to help reduce the need for artificial lights during the morning. You may also want to consider having a sleek indoor compost bin to be more earth-friendly.
Interesting Flooring
Someone who is trying their best to figure out a way to design a luxurious kitchen needs to think about flooring. This is one of the biggest aspects of your kitchen that could really set your kitchen apart. You have to think big and bold.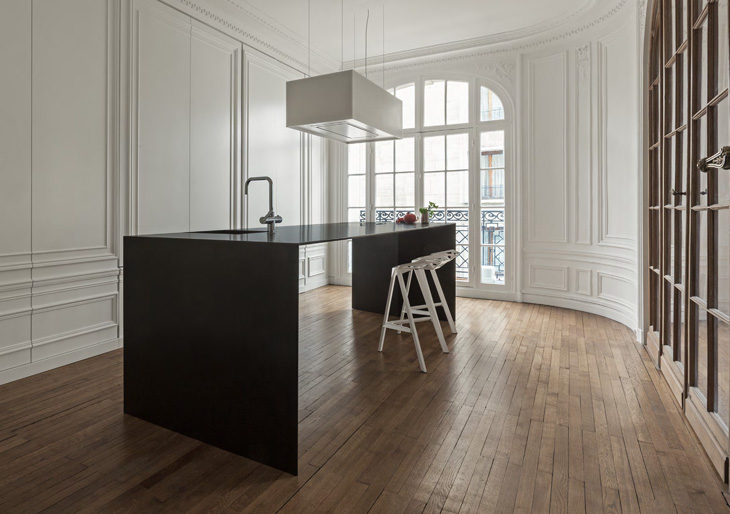 When a person thinks of a kitchen floor, they normally picture regular white tiles, but what you have to do is figure out a way to challenge that. There's a number of ways to do that but one is terra cotta flooring. Yes, this is not common; it is quite rustic, but it should give your kitchen the kind of contrast that no one would expect. Of course, you need to consider your kitchen's overall look, but this may work for you.
A Harmonious Design
Design is very important when it comes to luxury kitchens. There are many ways to go about accomplishing a harmonious design, but one of the most effective is to install all or some of your appliances into the wall. Not only does this concept give your kitchen more space, but it makes everything feel special and modern.
There are a lot of appliances that can be installed inside your walls instead of just hanging out, like your microwave, refrigerator, and your oven, just to name a few. This is going to be a pretty big job, and it may take some time to complete, so make sure you plan accordingly. Talk to your contractor about what you could expect with a job like this one.
Overlooked Additions
It's a good idea to add things to your kitchen that you didn't know you need. There's a lot of gadgets and modern appliances that are often overlooked but could be quite helpful. For example, it would be a good idea to install a warming drawer, which are normally quite conspicuous.
They normally look like any drawer in your kitchen except that when opened it has enough space to keep food inside. The drawer is designed to keep your cooked food as warm as possible to give you time to get your family downstairs or to give you time to get a few last-minute things done. You may also want to consider your kitchen waste. Some of it is going into your compost bin but other trash may not, so make sure one of your drawers is for trash only, or you can opt for sensor trash cans that open up without you having to touch them.
These are just some things that help set a luxurious kitchen apart from a regular kitchen. Still, you can talk to an interior designer to help you design your kitchen to ensure that it all feels like a part of one home.
All images from the Invisible Kitchen project masterfully designer with a sentiment of minimalism by i29 architects – see more.