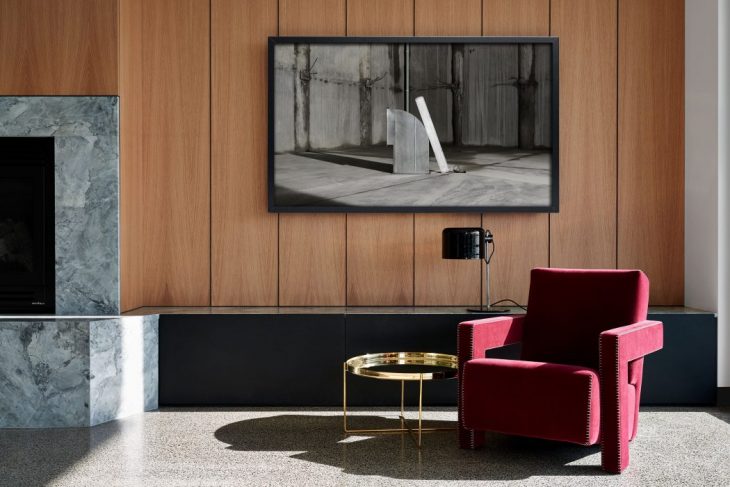 Fiona Lynch designed this inspiring modern home located in Melbourne, Australia, in 2016. Take a look at the complete story below.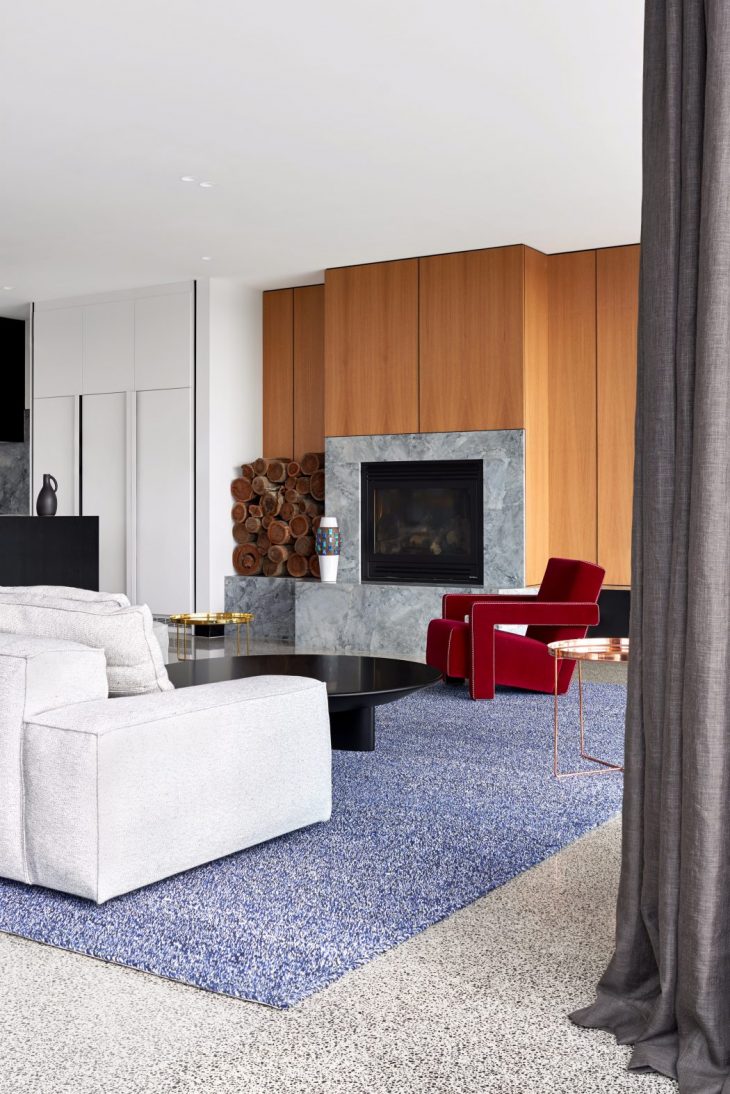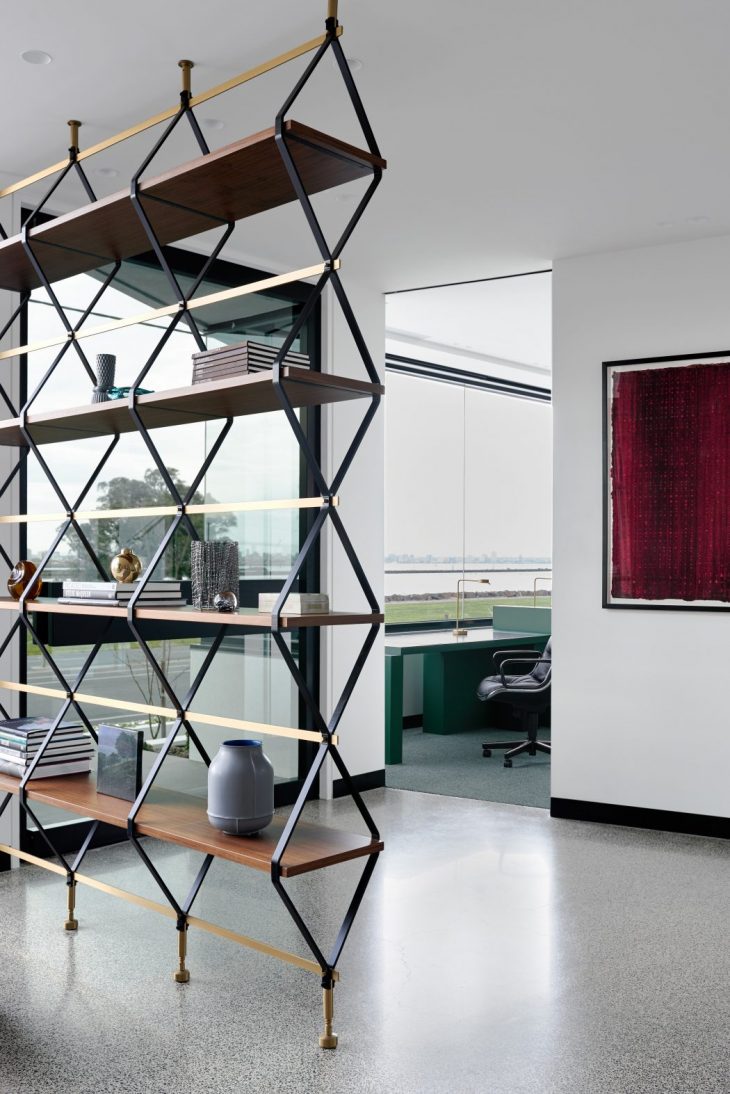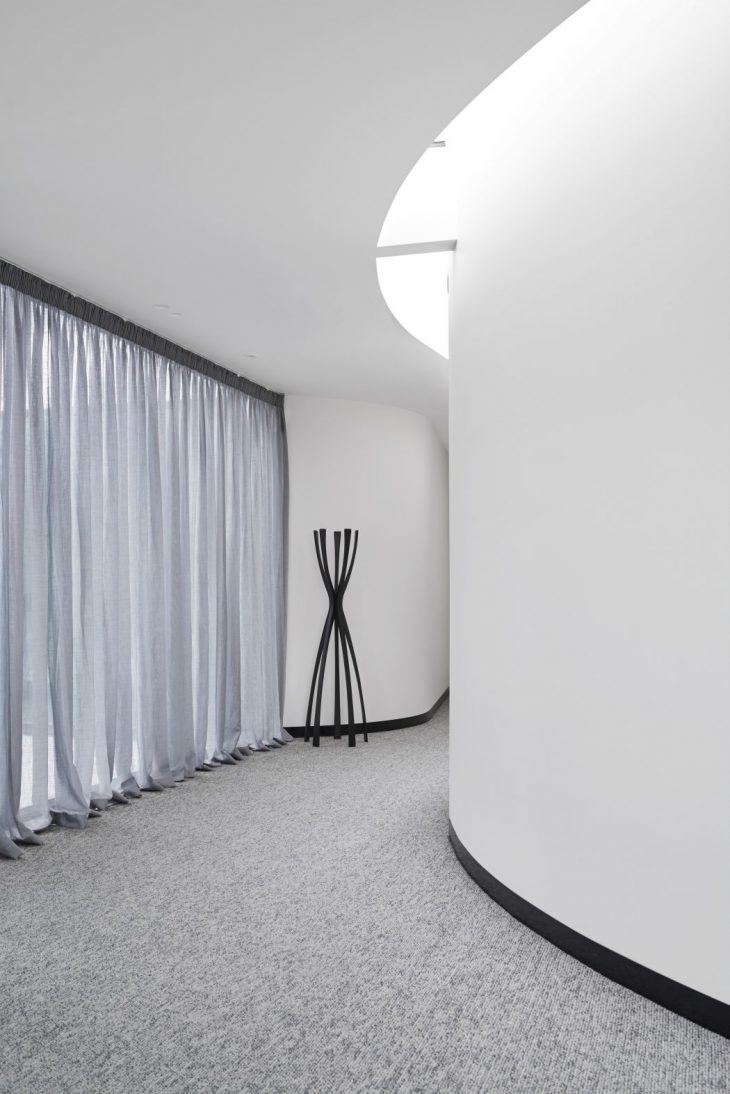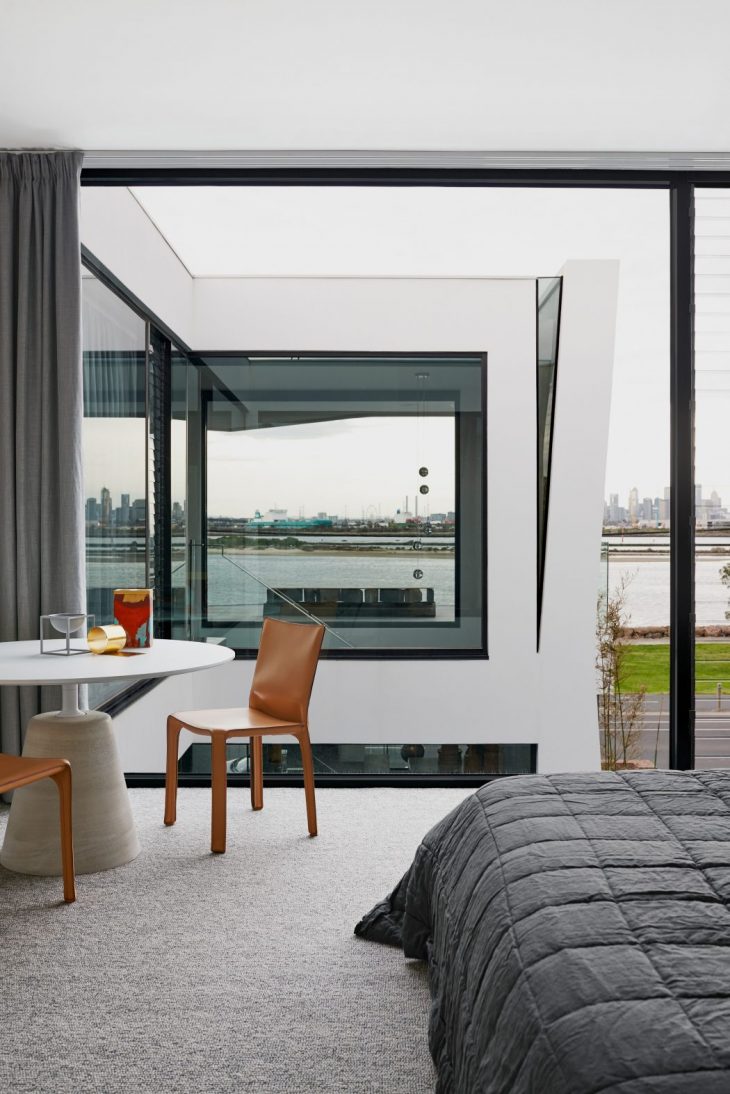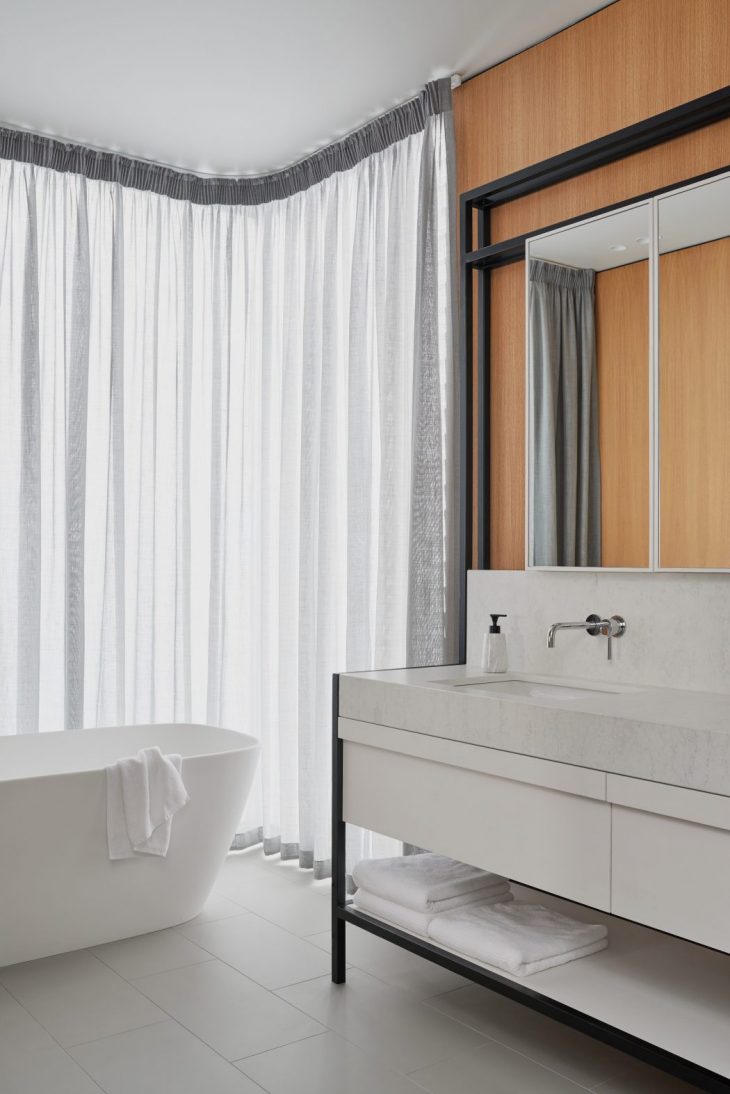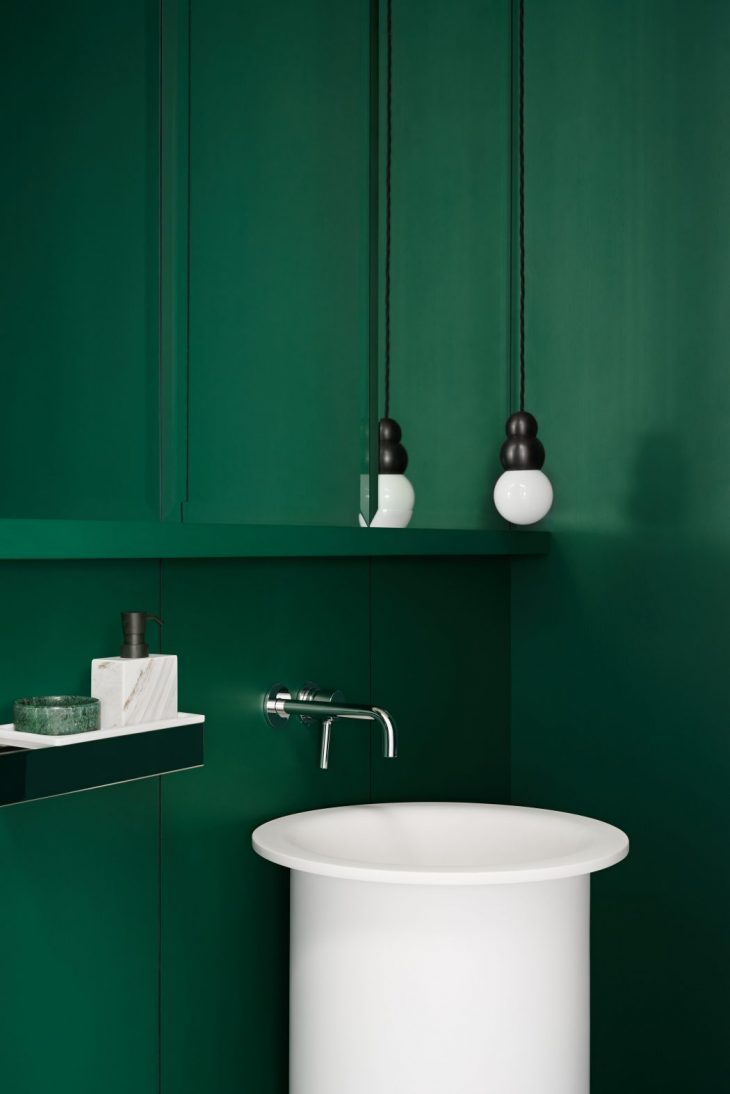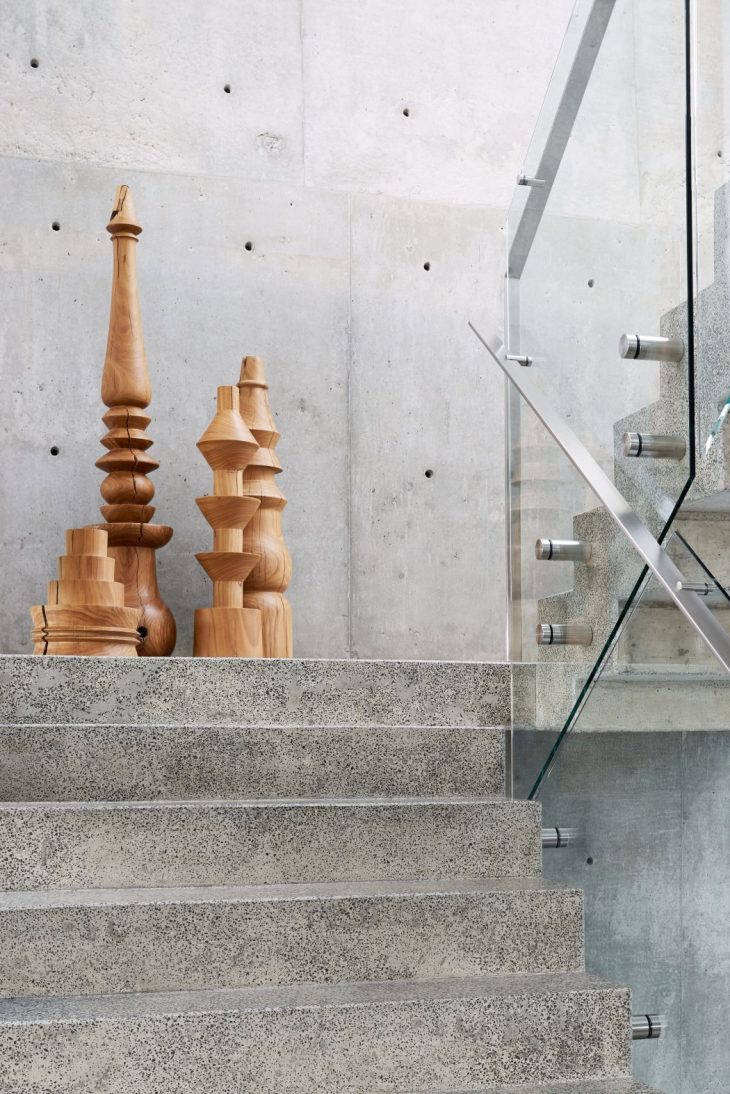 From the architects: Overlooking Melbourne's shipping ports, this elegant home of strong simple materials has been built for longevity. Concrete, solid oak and stone were the primary materials. The linear graphic lines of the detailed joinery complement the concrete, stone and oak materials.
Unexpected colour in some areas contrasts to the sober use of materials. To complete this project, furniture and art have been curated and chosen for their iconic form, texture or colour to complement this highly sophisticated interior.
Photography by Dan Hocking
Find more projects by Fiona Lynch: www.fionalynch.com.au