The Perfect Group development company commissioned ZIKZAK Architects to design the lobby of their Stanford residential project. Stanford is a multifunctional residential complex located in the capital's business district on Pechersk. According to the developer, its philosophy is a state of mind and a particular mood, the art of stylish and refined living. As a result, this paradigm became the design project's concept.
The Stanford project's visual appeal is not diminished by the premises' practicality. As soon as you enter the lobby, the bustle of corporate life on the street is replaced with a calm shine of refinement. Visitors and inhabitants of the complex are welcomed into a tranquil haven of warmth, attention, and coziness right away. There are exquisite seating rooms with chic sofas, armchairs, and coffee tables for the comfort of guests or for mingling outside the residential area. Moreover, phyto-design is offered, which uses living green plants to instantly evoke a sense of ease and natural calm.
ZIKZAK Architects used interior design strategies to highlight the residential complex's special status and hedonistic ideology. The space has a beautiful elegance, a sense of solidity, and richness thanks to the warm beige ceramic granite walls and the light marble floors that contrast with them in terms of temperature palette. The bronze and brass wall decorations further accentuate the setting's beauty and grandeur.
The exceptional glass chandeliers, which are strategically placed in the entry group and finish the combination of elegance and classicism with their crystalline essence wrapped in gold, are a striking accent solution.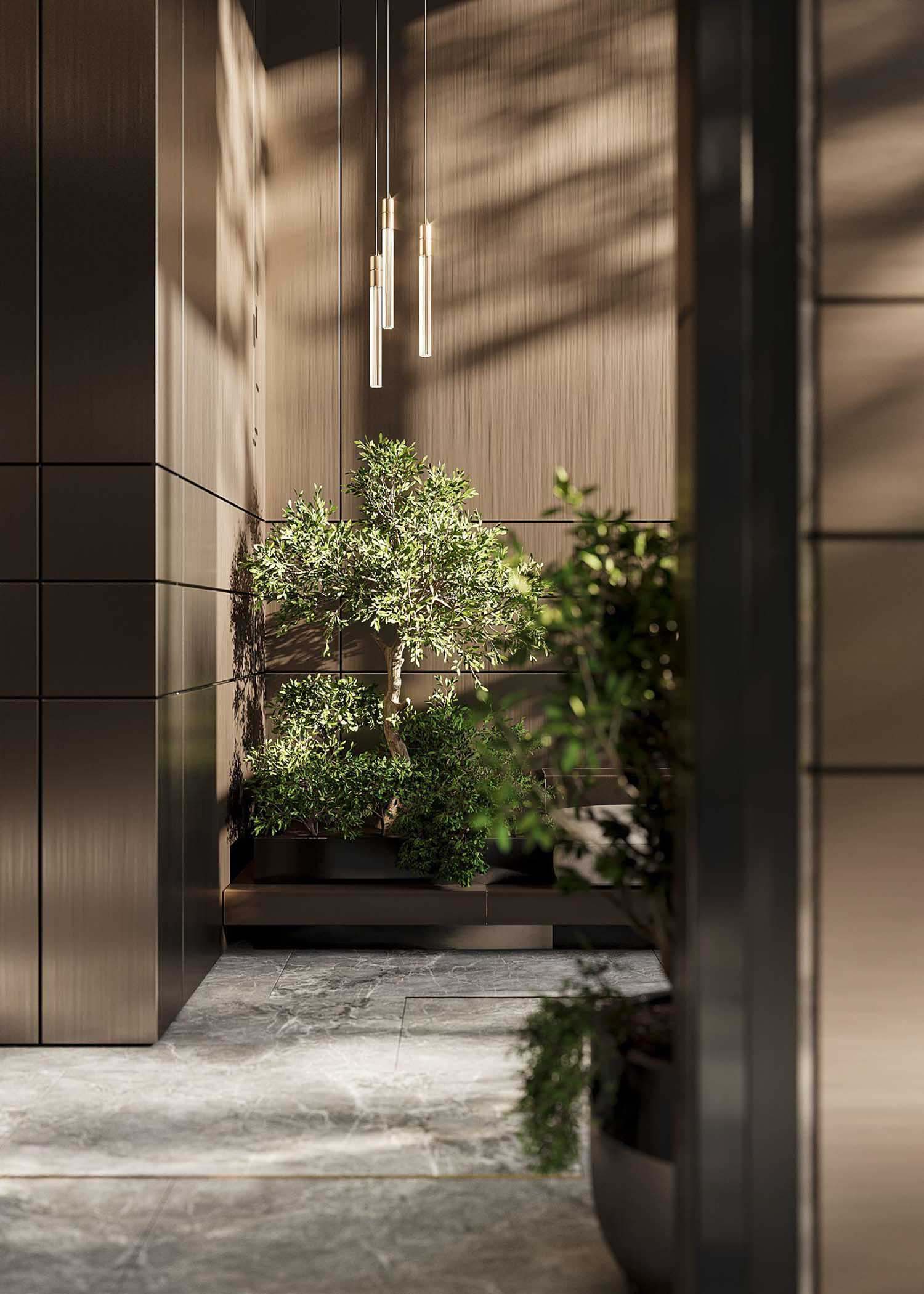 A marble accent wall in the color brown draws attention to the reception area. The actual welcome desk is relatively straightforward, small, ergonomically constructed, and strategically placed. The area where the elevators are situated is a continuation of the lobby's overall design: bronze, marble, and a huge chandelier that spans the entire wall, optically enlarging the area and successfully blending in with the aristocratic interior.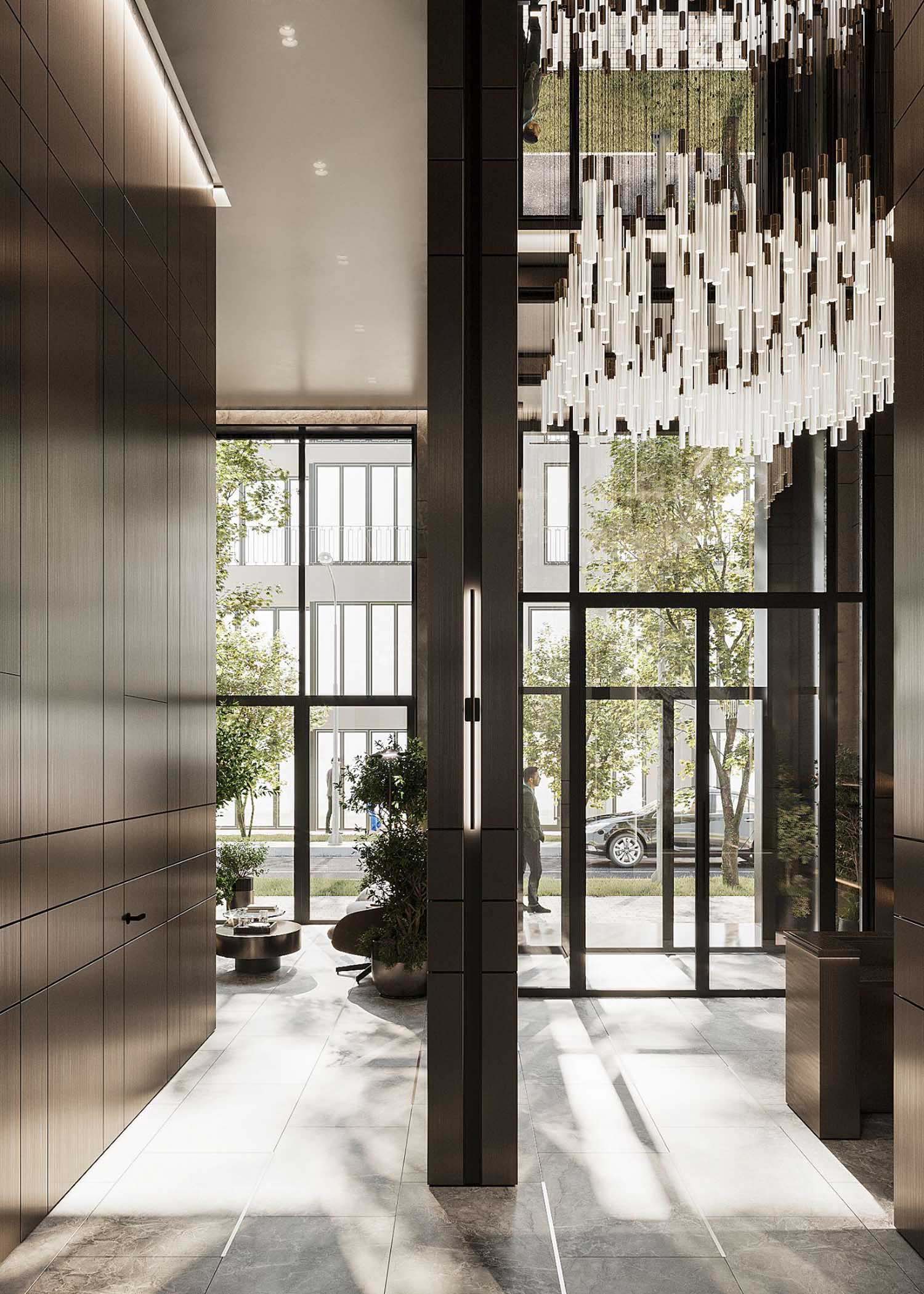 In the Stanford lobby design, ZIKZAK Architects best exemplified the notion of a business-class residential complex. The space appears and is decorated just as befits the sophisticated style of modern business-classic: scholarly, opulent secular aesthetics that one feels secure, at ease, and peaceful in.
Project information
Project: Stanford
Architects: O.Konoval, H.Zaremba, O.Petrovska, K.Yaroshenko, A.Shyntarenko, A.Sivakova, N.Apostu, V.Melnik
Architect in Charge: O. Konoval
Location: Kyiv, Ukraine
Area: 72 sq m
Project Year: 2022
Client: development company Perfect Group