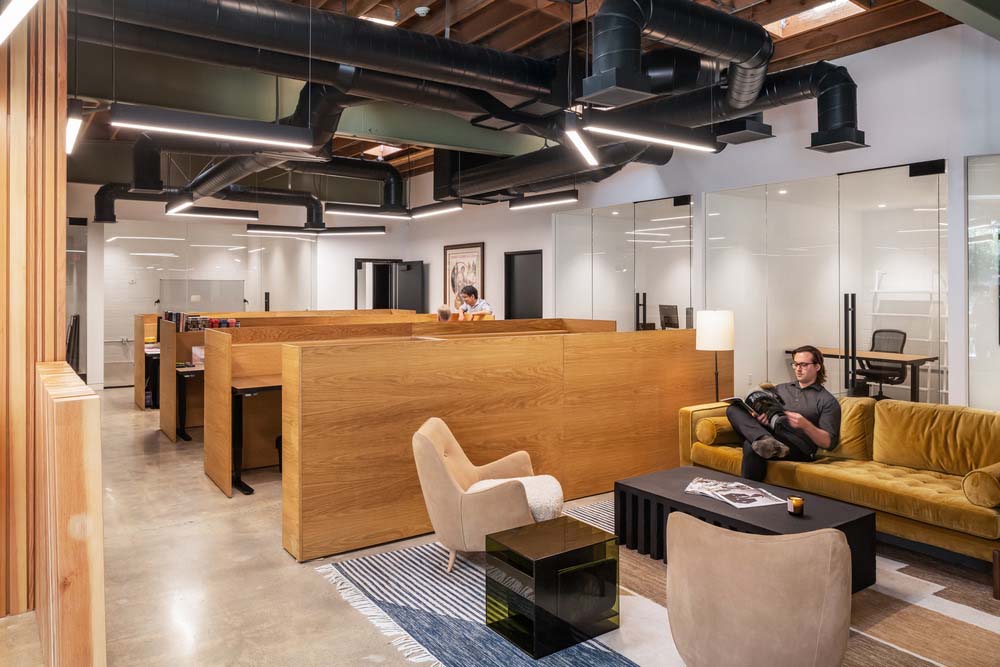 ANX / Aaron Neubert Architects have recently complered The Bunker, their latest transformation project in Los Angeles, CA. This adaptive reuse project transforms the original Hanna-Barbera Production studio into the corporate headquarters of a rising film production firm. Employees of Hanna-Barbera affectionately referred to the one-story structure as "The Bunker" since it had no windows. The company relocated into the Cahuenga Boulevard property in 1960, just as the Flinstones were starting to be produced. The customer wanted a space where ideas could be freely exchanged and where a culture of open and equitable team collaboration could be established. The client also expressed great respect for the original tenant. The solution also meets the client's requirements for traditional private offices and necessary workstations for producing creative material.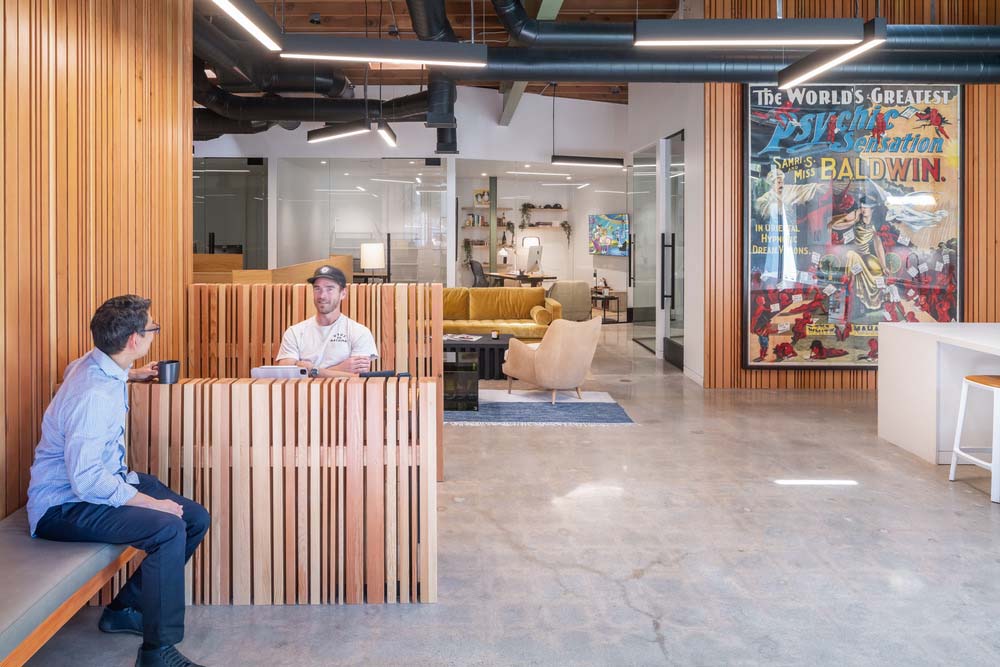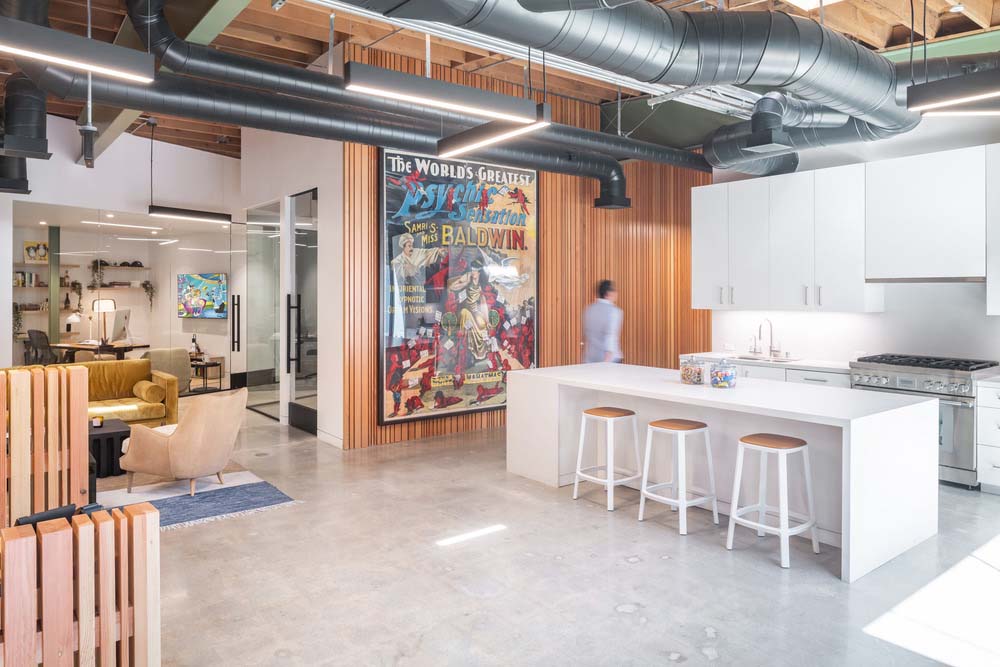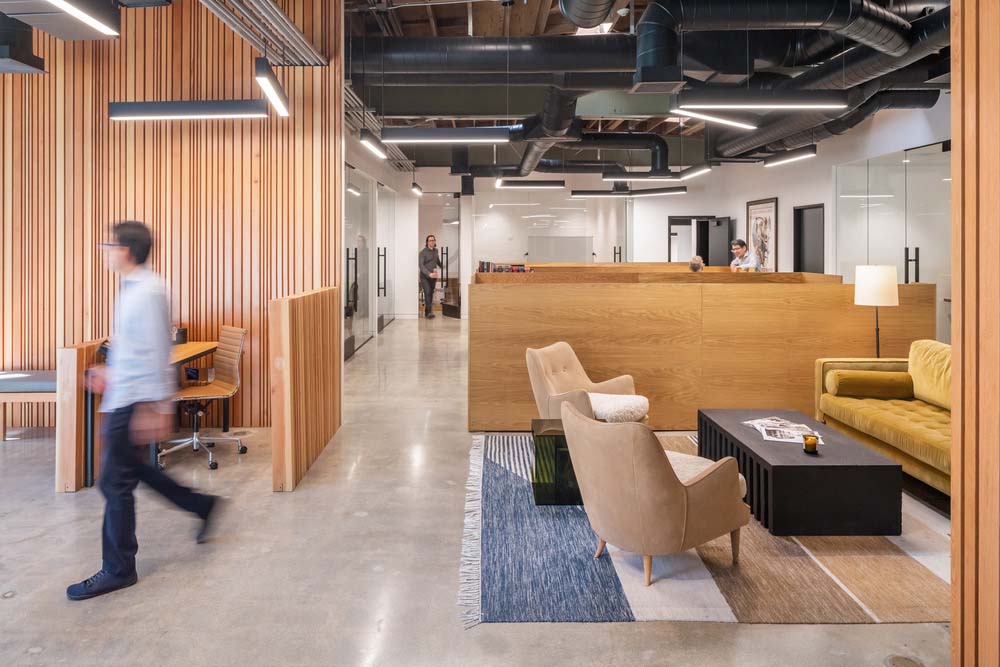 The main difficulty was transforming the hermetically sealed former animation studio into a naturally lit, professional, yet domestically scaled office setting while also addressing the technical difficulties of a forward-thinking film production facility. The firm's approach chose to reuse the entire existing structure as a nod to the project's past. Within the communal areas, masonry block walls and roof trusses were left exposed, and sound-isolated private offices were added around the outside. The company expanded the "home" feel of the space by designing a number of co-working and socialising zones inside the communal areas.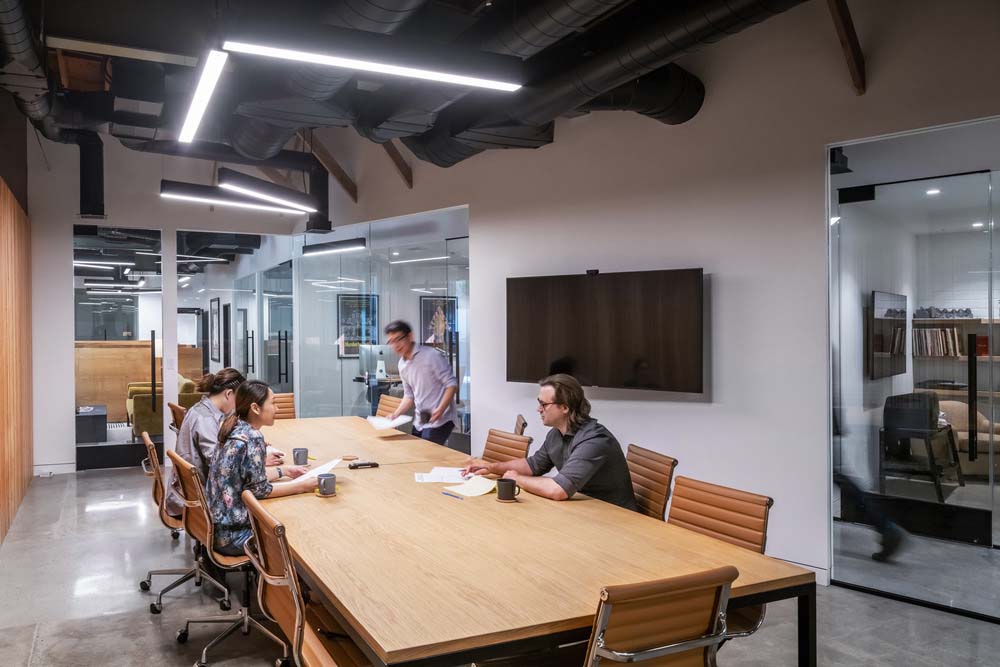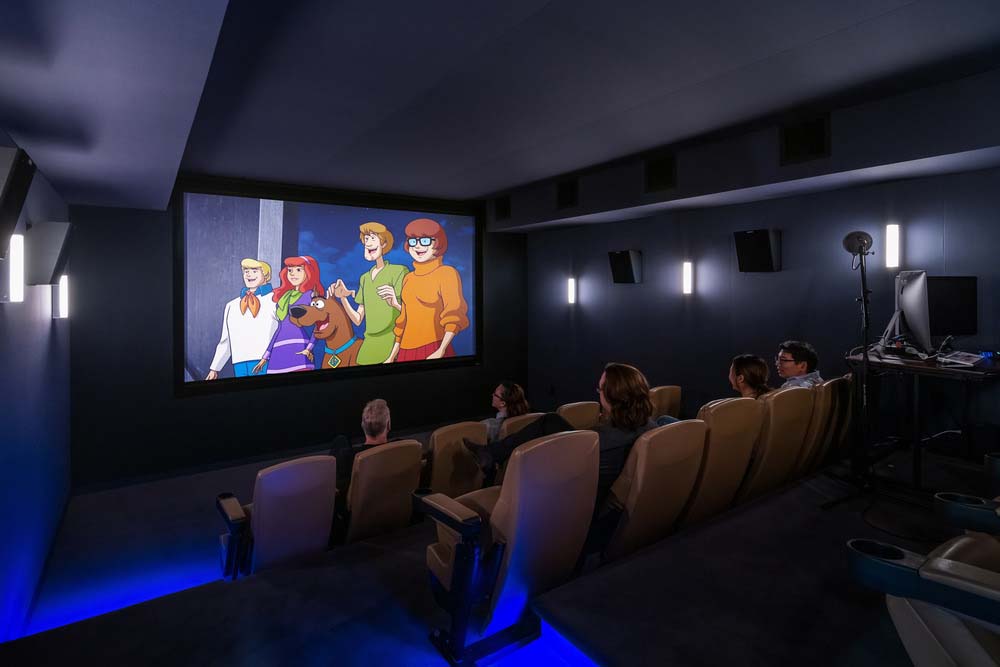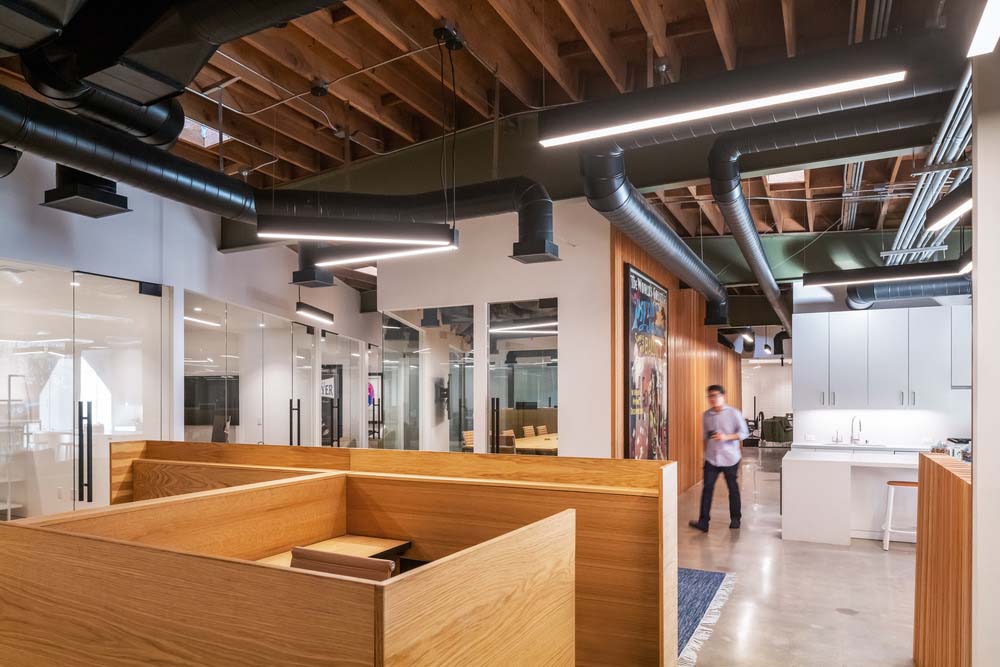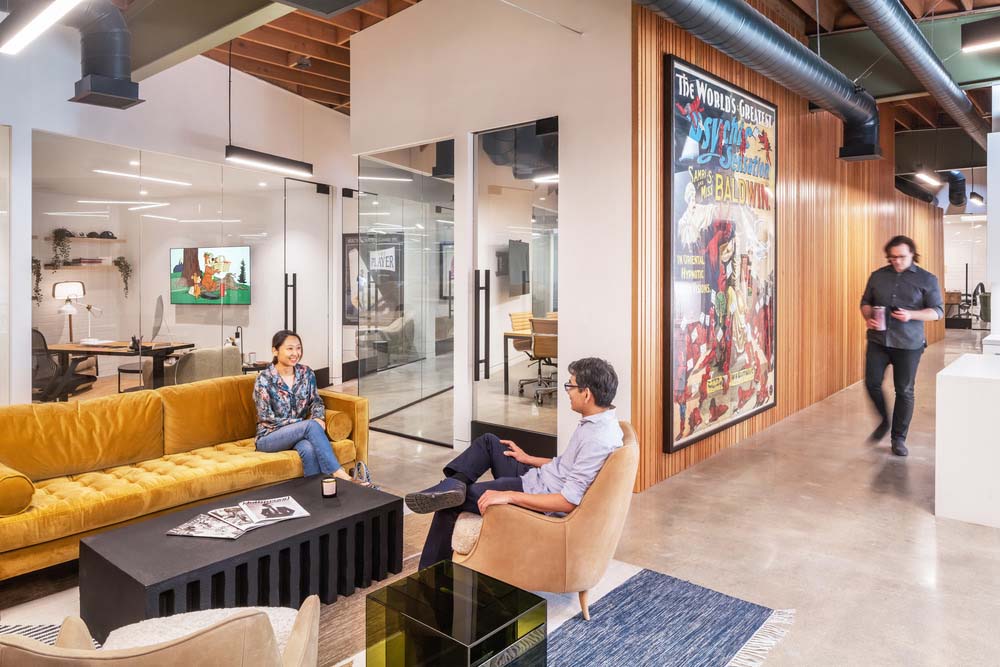 A polished yet domestic scale is introduced to the working setting by ANX's space planning, material choice, and architectural detailing, pushing the frontiers of design both technically and aesthetically. The project will also be designed to give the workers a secure and socially isolated work environment in accordance with current Covid CDC Guidelines.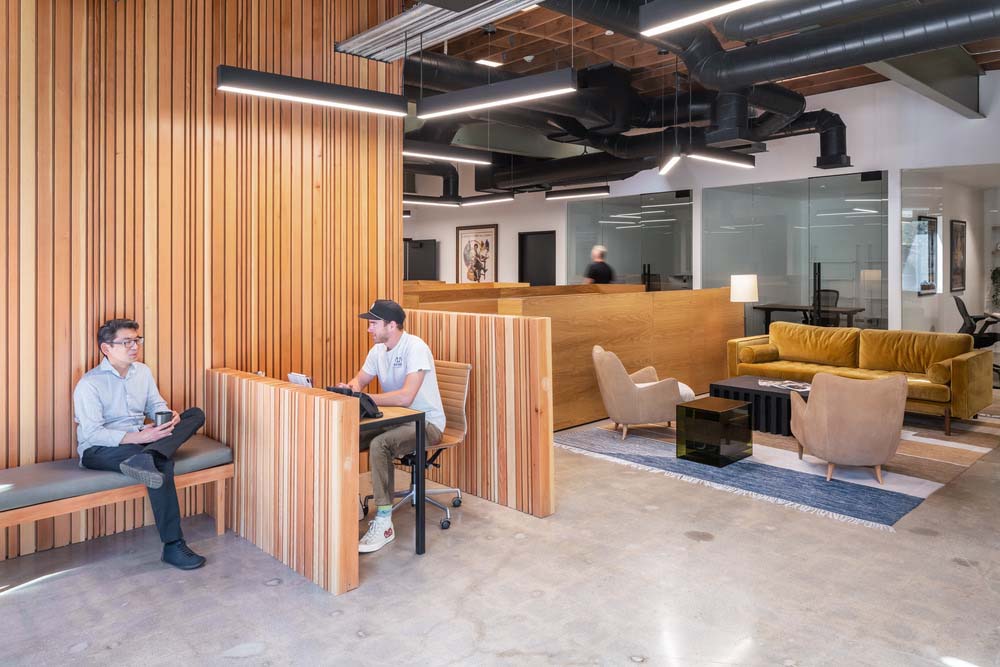 The preservation of "The Bunker," improvements to the building's insulation and environmental systems, the addition of natural light through the ceiling slots, and the choice of sustainably produced materials all serve as examples of sustainable design excellence and serve as a model for new carbon-free architecture that is required to address looming environmental challenges.
Project information
Project Name: The Bunker
Location: Studio City, Los Angeles, CA
Architect: ANX / Aaron Neubert Architects
Structural Engineers: Craig Phillips Engineering
Landscape Designer: ANX / Aaron Neubert Architects
Project completion date: December 2022
Photographer: Paul Vu / HANA
Find more projects by ANX: a-n-x.com