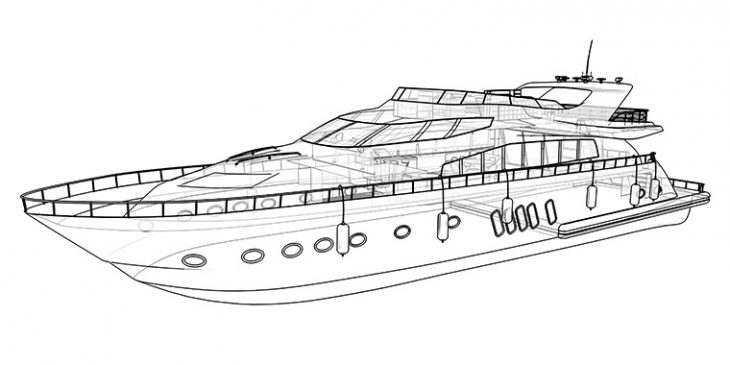 Modern yacht design has evolved tremendously since the world's first 'superyacht', Cleopatra's Barge, emerged from Retire Becket's shipyard in Salem, Massachusetts, to gasps of admiration from the awe-struck crowds that had gathered on the docks.
The 25m, 192t brigantine had been built at the cost of $50,000 for a wealthy merchant named Captain George Crowninshield Jr. who then went on to sail America's first-ever pleasure boat across the Atlantic to Europe in 1817.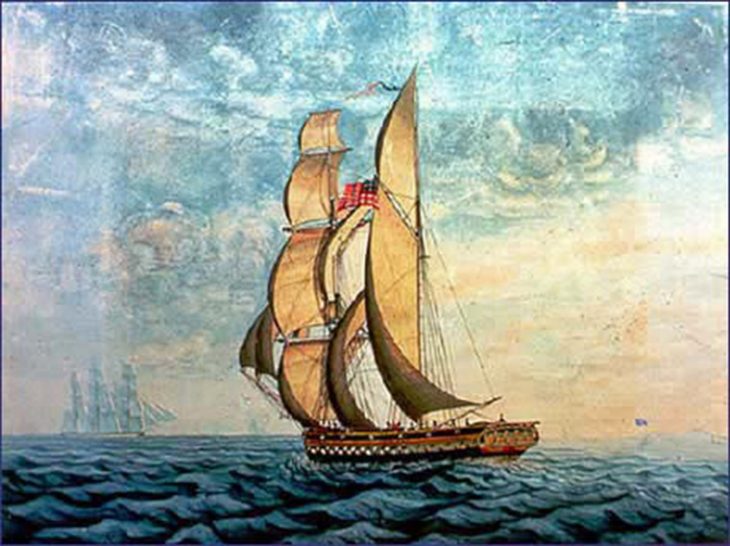 Cleopatra's Barge was particularly noteworthy as it was opulently furnished, with reports of exotic cabin fittings and beautiful multi-coloured stripes on her elegant hull. No one had ever seen anything like her; and so the first superyacht was born.
Fast forward more than 200 years and there are now said to be more than 5,500 superyachts in the world, of all shapes and sizes (a superyacht is simply defined as a pleasure boat over 24m) and each and every one an example of stunning luxury yacht design.
From luxurious barges to modern yacht design: what's changed (and what hasn't)
The first sailing yachts date back to the 1600s, when they became popular modes of transport for the Dutch navy. The word yacht came from the Dutch word 'jacht', meaning to hunt, as the sailing boats were built to be light and fast so that they could hunt down and chase pirates.
Originally working vessels, yachts then became the playthings of royalty, with Charles II using a yacht to sail from England to Holland in 1620.
Sail yachts were swapped for steam yachts in the mid 19th century by the wealthy and well-to-do, with the first British royal yacht the Victoria & Albert being completed in 1843. These steam yachts were usually motored by one or two steam engines, and whilst they carried rigging for sails, this was usually just for show.
In fact, these 'superyachts' became a real indicator of wealth amongst leading families in America, with names such as the Vanderbilts, Goulds, Morgans, Bennetts and Hearsts all competing to come up with the best luxury yacht design. One of the most famous steam yachts at the time was the North Star, built in 1852 for the then richest man in the United States, Cornelius Vanderbilt.
Steam yachts remained the queen of the oceans for almost a century, with two world wars halting technical developments somewhat. Indeed, many superyachts were commandeered to transport freight during the first and second world wars with some, such as the legendary Christina O, serving as a frigate in World War II before being transformed into a luxury vessel. Christina O was bought by Aristotle Onassis in 1954 for $34,000. The Greek shipping magnate then spent $4 million on the refurbishment, which famously included a bronze-edged swimming pool with a mosaic dance floor that rises up at the push of a button.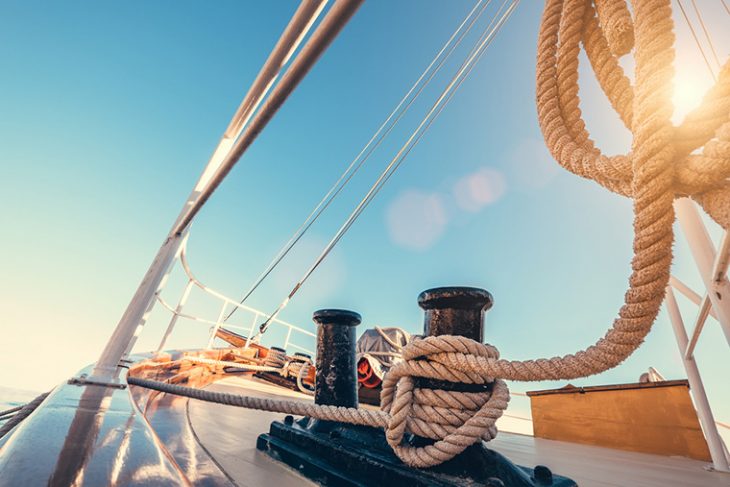 Luxury yacht design in the 1980s
The late 20th century saw a huge increase in the number and size of superyachts for sale, sparked by an improvement in communications equipment and a growth in the number of wealthy people able to buy their own vessel. New technological advances meant it was possible to easily travel anywhere in the world on larger superyachts, with room for whole families, staff and dedicated crew.
All of a sudden, modern yacht designs had to incorporate home cinemas, fully functional gyms, helipads and water toys galore to cater to wealthy families and their friends. Multi-deck superyachts became popular, such as 'Al Salamah', a 139m vessel with five decks built by Lurssen in 1999. At the time of her construction, Al Salamah was the third largest yacht in the world, boasting accommodation for 36 guests, a cinema, an onboard hospital, two full-time beauticians, a business centre and a spa. Yet the 162m superyacht 'Dubai', by Platinum Yachts, dwarfed Al Salamah when she was completed two years later with her eight decks, on which you can find a helipad, two 33ft chase boats, a squash court and 20 jet skis.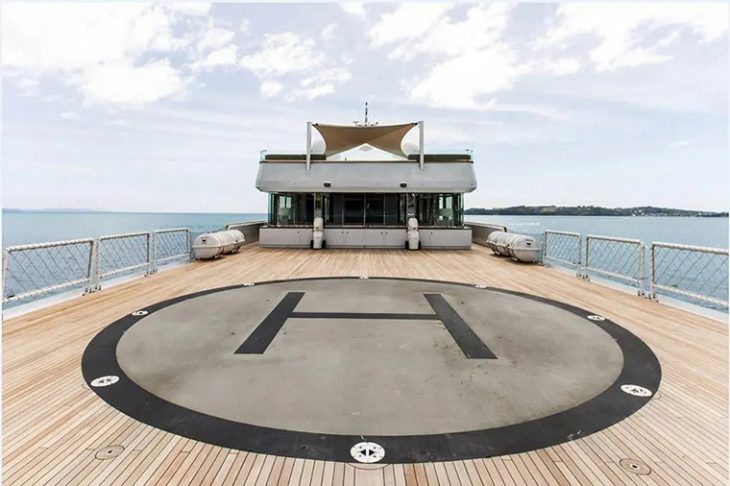 Modest modern yacht designs – a legacy of the financial crisis
When the financial crisis struck in 2008, the superyacht industry was impacted on a global scale, with fewer buyers, charter clients and investors almost overnight. Less became more in luxury yacht design, with the superyacht community choosing smaller, more inventive and innovative vessels over larger multi-decks.
Sailing superyachts are also seeing a resurgence, partly due to the growth of sailing regattas, events which bring the yachting community together for days of weeks filled with fun and excitement.
Once considered a 'jolly' where the apres-sailing was taken more seriously than the sailing, many owners are now wanting to compete on superyachts which can actually take home the prize. Composite hulls are increasingly popular, with lifting keels and other features to ensure the yachts are race-fit.
Another modern yacht design that has emerged since the early 21st century is the expedition superyacht, where vessels are designed not only to look elegant but be capable of travelling to the ends of the earth, even in unfavourable conditions.
'Cloudbreak' by Abeking & Rasmussen is a good example of an explorer superyacht that was completed in 2016. Boasting all the traditional toys such as a helicopter, spa and cinema room, this 75m exploration yacht named after a mythical wave in Fiji also has a chalet-like fireplace for chilly evenings, a winter garden on the upper deck and zero speed stabilisers to reduce rolling motion in faraway seas.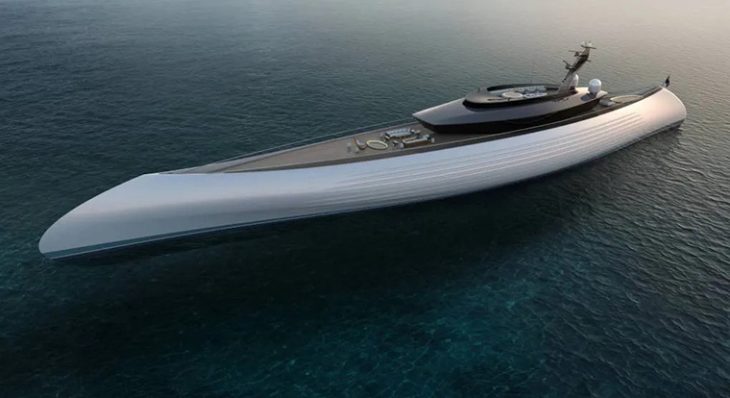 Environmentally-friendly luxury modern designs
A concern for the environment and a need for sustainability is very much at the forefront of new modern yacht designs, with owners and shipbuilders both looking to use eco-friendly technologies wherever possible.
Ground-breaking technologies include hybrid propulsion systems which use multiple energy sources to lower carbon emissions and reduce noise pollution to the marine wildlife. An example of a yacht which uses such a system is the award-winning Black Pearl, a 106m yacht delivered by Oceanco in 2018. Her hybrid propulsion system combines wind power with two electric propulsion motors, and its controllable pitch propellers generate enough energy to take the Black Pearl across the Atlantic without any fuel at all.
Another brilliant green innovation can be seen on French designer Julien Cadro's 'Ecoo' superyacht, which has an Avatar styled hull made out of bamboo fibre instead of steel, while superyacht designer Dan Lenard has designed a yacht made from abandoned performance yacht parts. Eco sailors looking for the perfect superyacht will unfortunately not yet be able to buy one of Lenard's new recycled boats, however. The designer has only built the 33ft sailboat so he can sail single-handedly across the Atlantic and raise awareness of the state of the world's oceans.