Italian Architecture firm Luca Curci Architects presents Vertical City, a project proposal for a vertical city-building of 25,000 people settled in the water. Take a look at the complete story after the jump.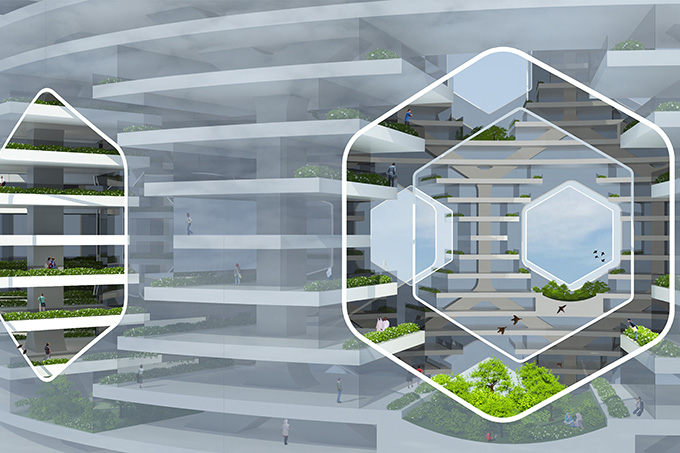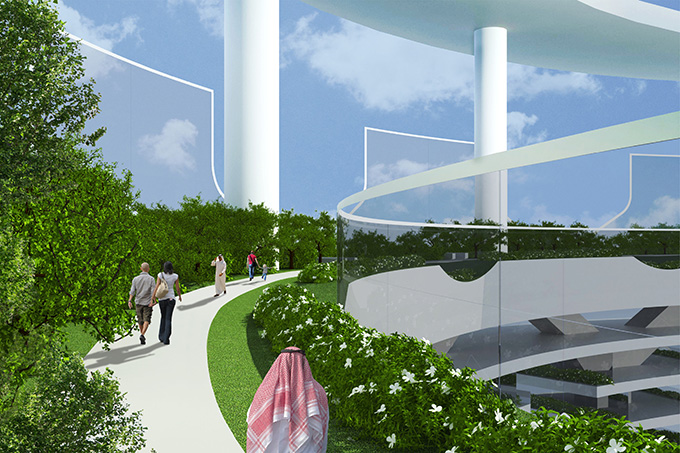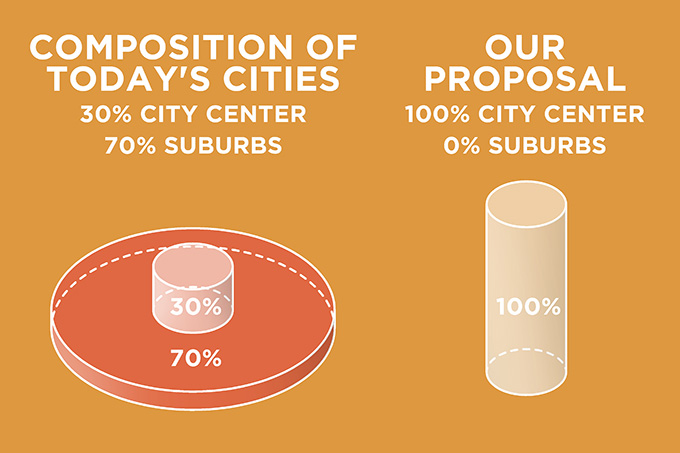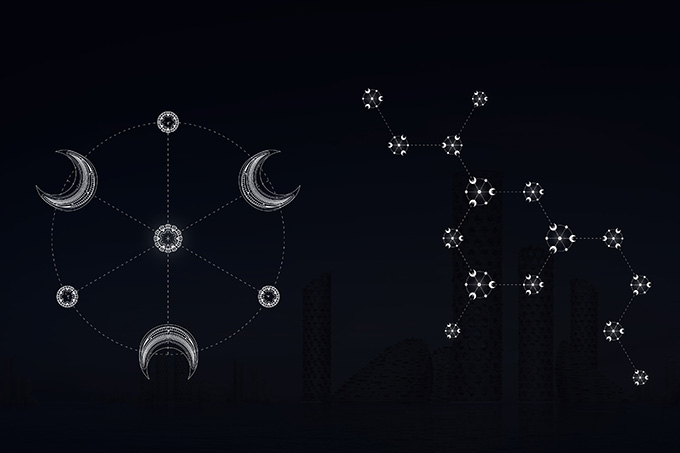 A number of renewable energy resources, such as wind, water turbines and solar panels are also incorporated. Energy storage solutions. Water desalination. Food production and farming integrated and follow a zero-waste policy. Healthier life-style. No suburbs. Less poverty oriented.
"We will build a new way of living. More sustainable. With more interconnected communities programs. Deleting suburbs. Reducing poverty", said Arch. Luca Curci.
The project combines sustainability with population density and it aims to build up a zero-energy city-building. Starting from the analyses of the contemporary skyscraper, conceived as a compact element, smooth and alienated from the surrounding space, the project has re-interpreted it in an opened structure, equipped with green areas on each level, natural light and ventilation. 100% green transport systems. This new interpretation allows its residents to get into an healthier life-style, in connection with natural elements, re-thinking the traditional concept of community and society.
"It is our goal to make sure Vertical Cities will be affordable and available to everyone" said Arch. Luca Curci.
Find out more on: www.lucacurci.com