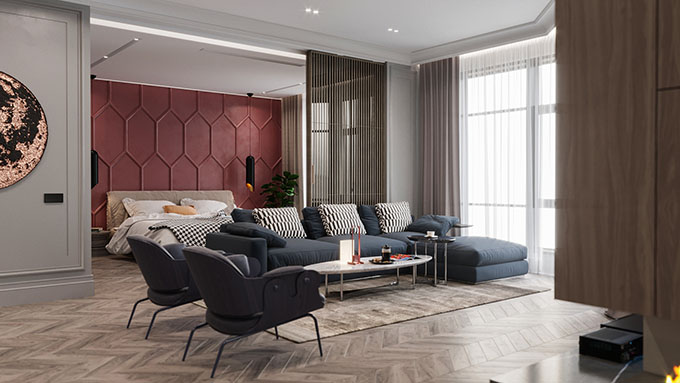 OM Architecture designed this stunning 80 m2 apartment located in Kiev, Ukraine, in 2018. Take a look at the complete story after the jump.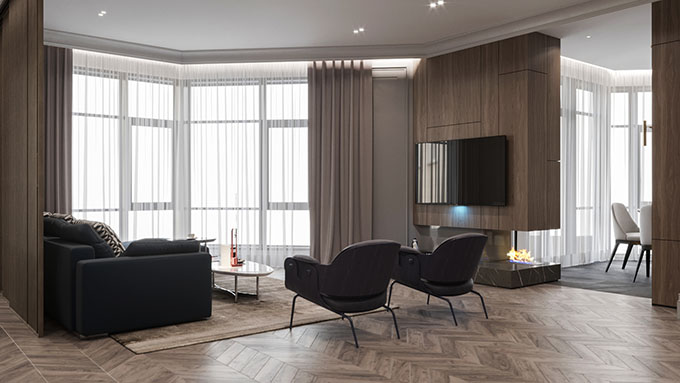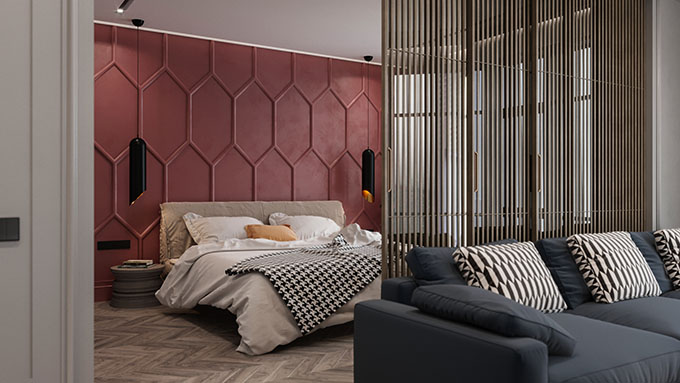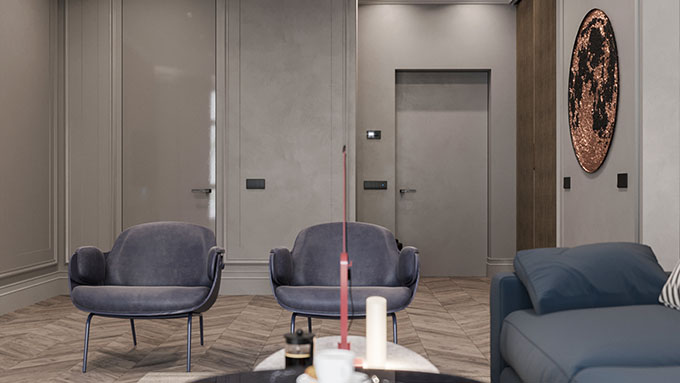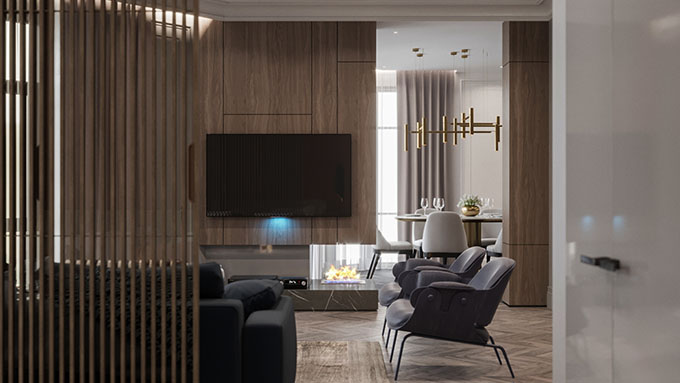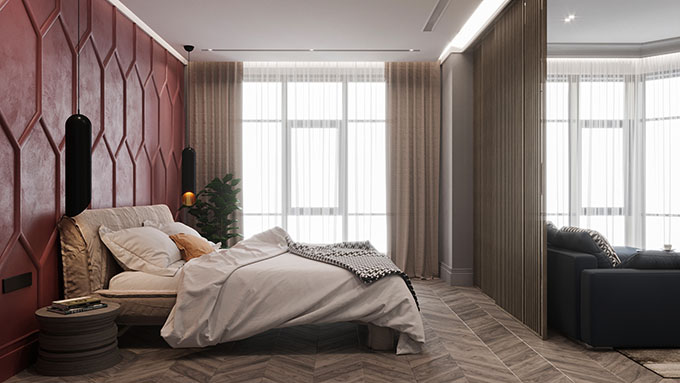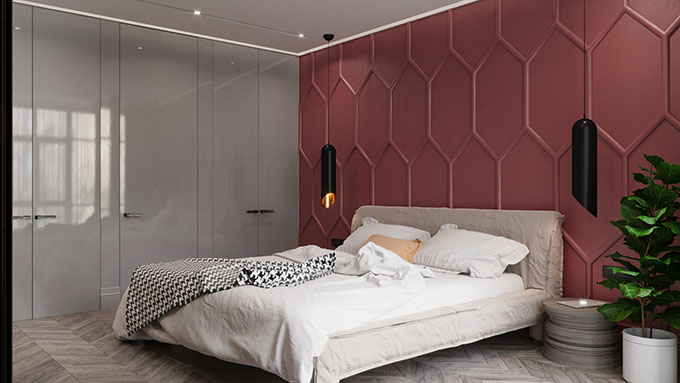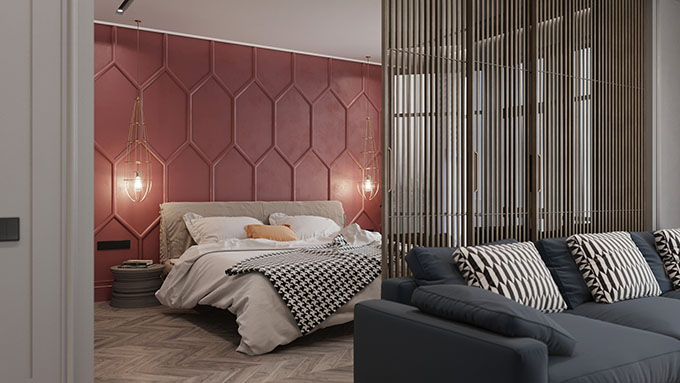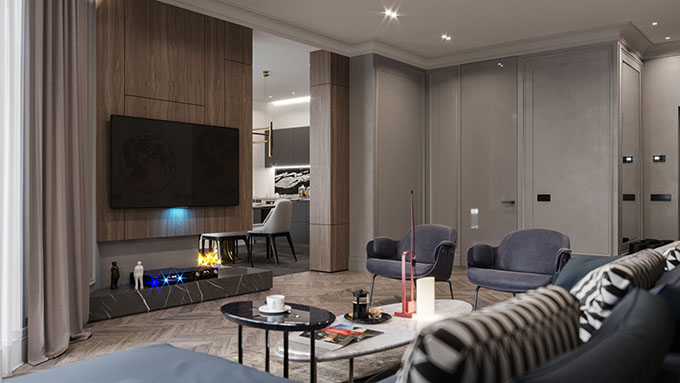 From the architects: Modern interior with a very fine stylization of the French spirit. Flat arean80m2 is made in light colors and is not overloaded with furniture. The first thing that catches your eye is a large space with a small area. This effect architects managed to achieve thanks to the sliding system Rimadesio, combining day and night zones. Another important method of visual expansion – high glass doors.
The main mood creates a wall with a volume pattern in the bedroom area. Ideally painted in a deep deep color can be seen from anywhere in the apartment. Gypsum moldings are made according to the author's sketches attached to the modern interior special charm. Particular attention was paid to the selection of fabrics and trifles. The combination of wood, marble, glass, leather and small details made of metal create a unique atmosphere of the Kiev apartment.
Find more projects by OM Architecture: www.om-architecture.com