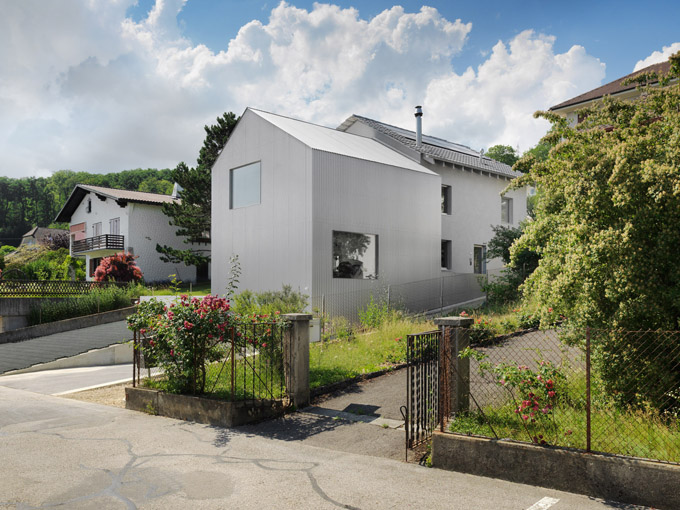 Graber & Petter Architectes Sàrl have transformed this two story family residence in Peseux into two stacked dwellings. Take a look at the complete story after the jump.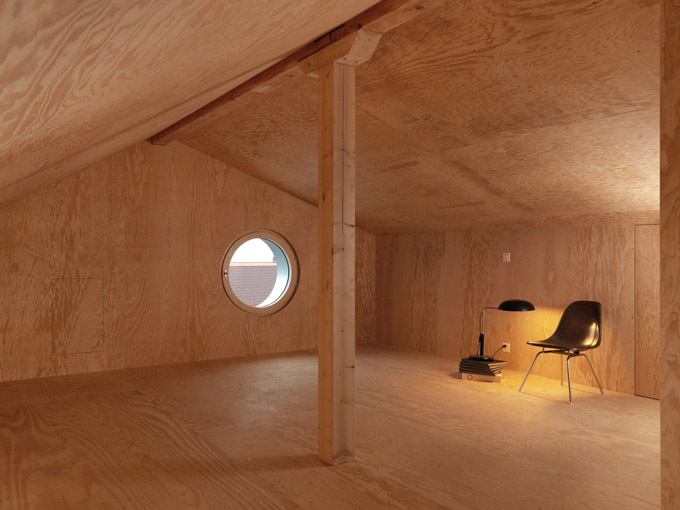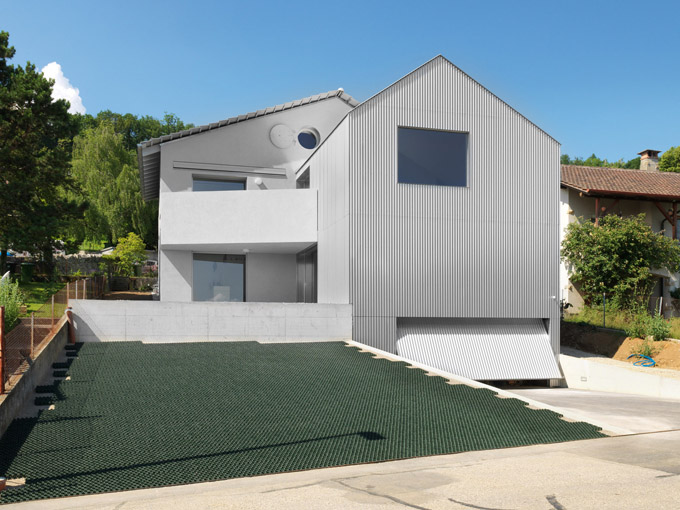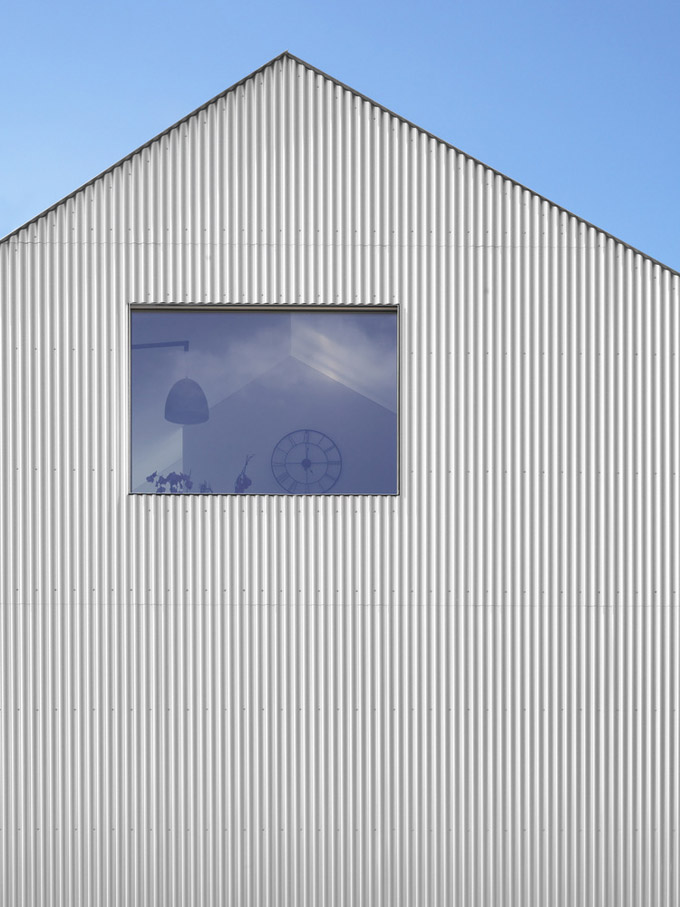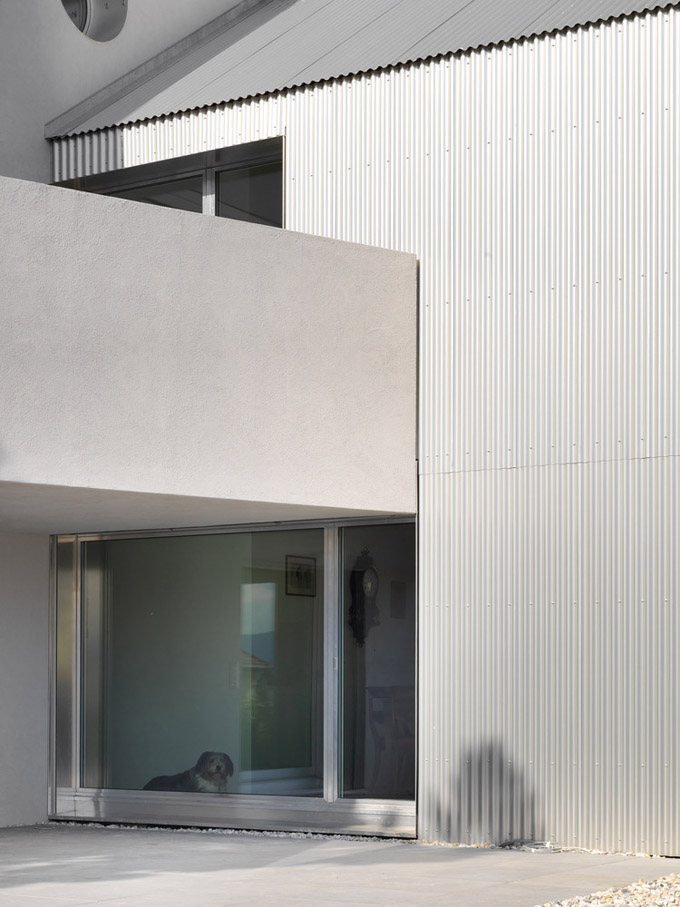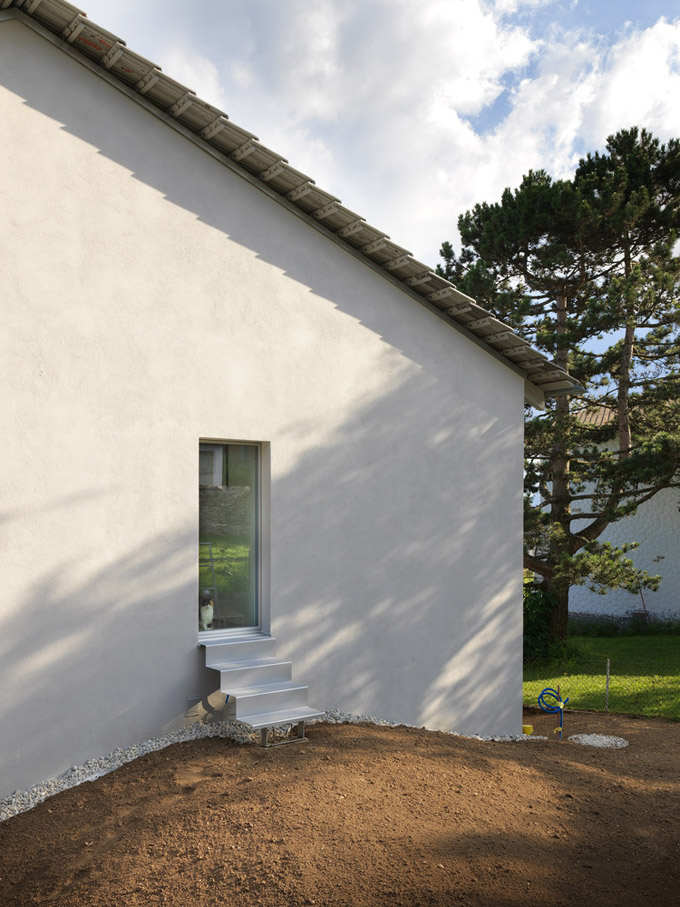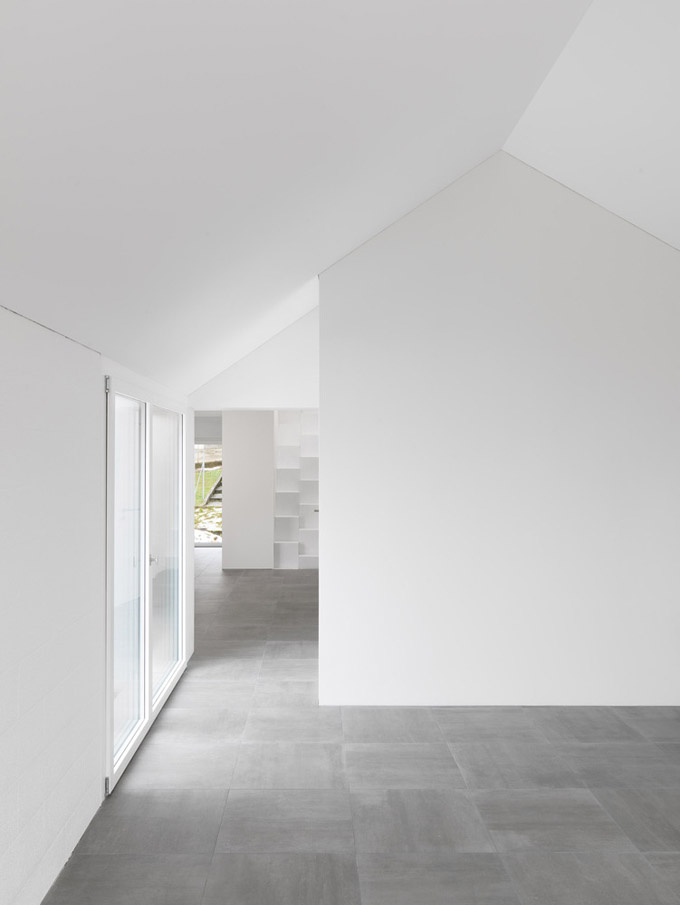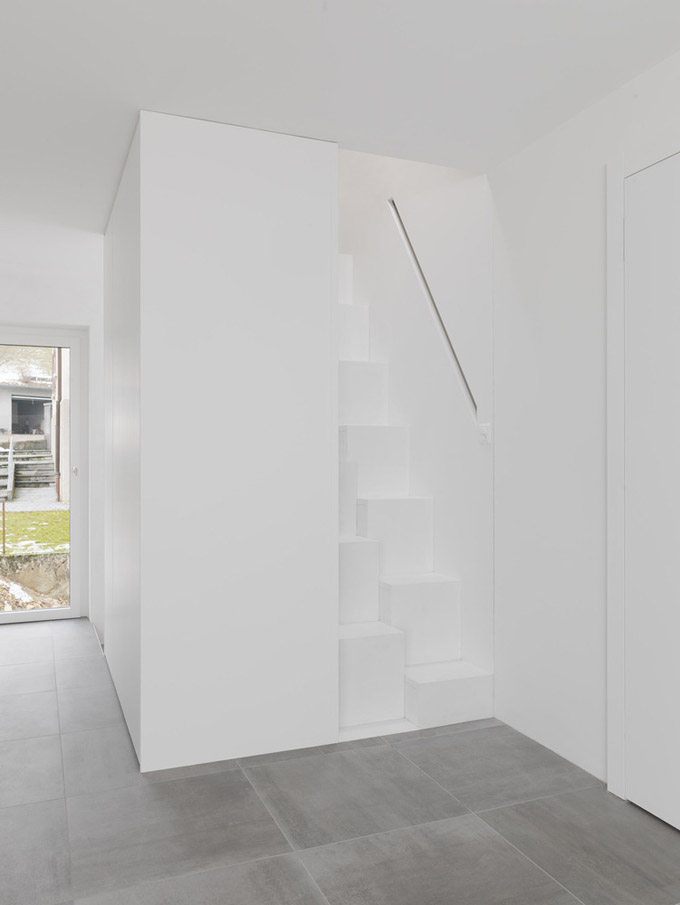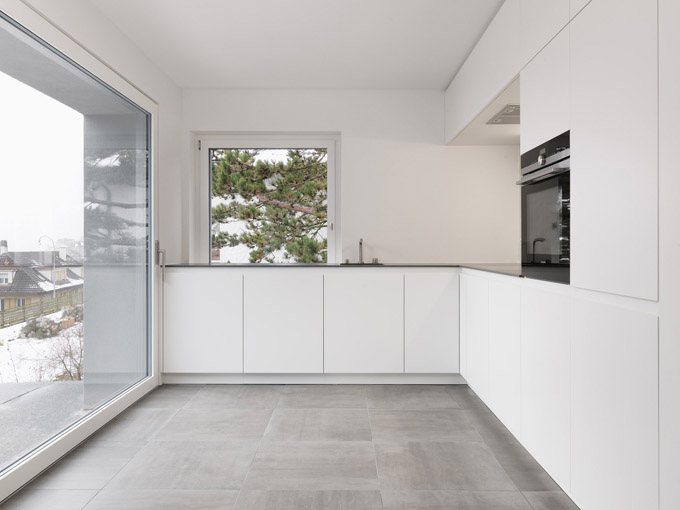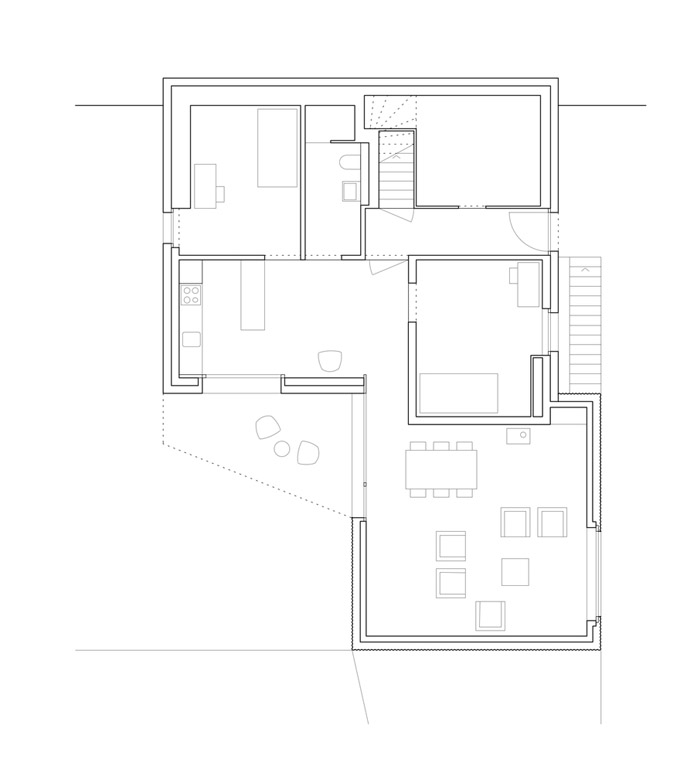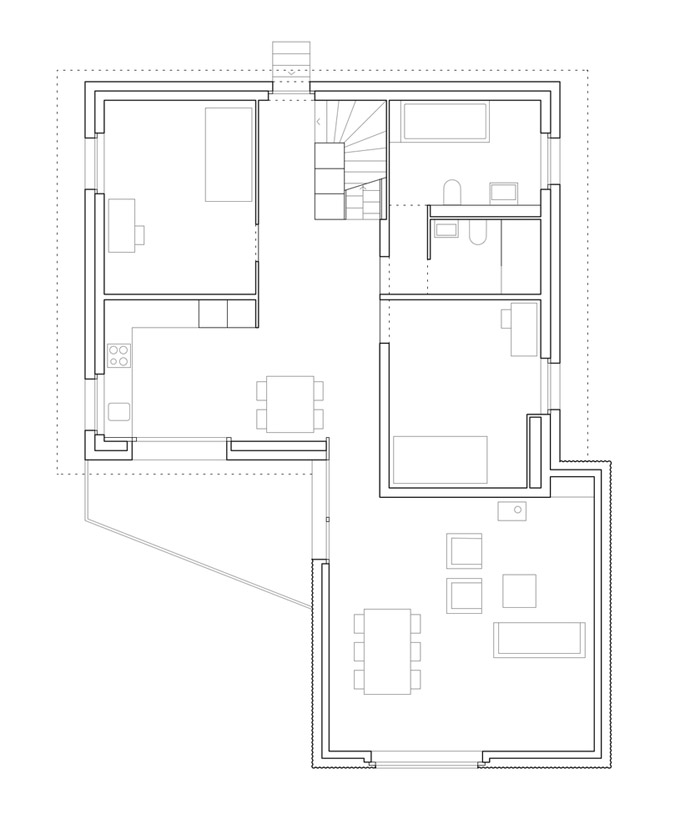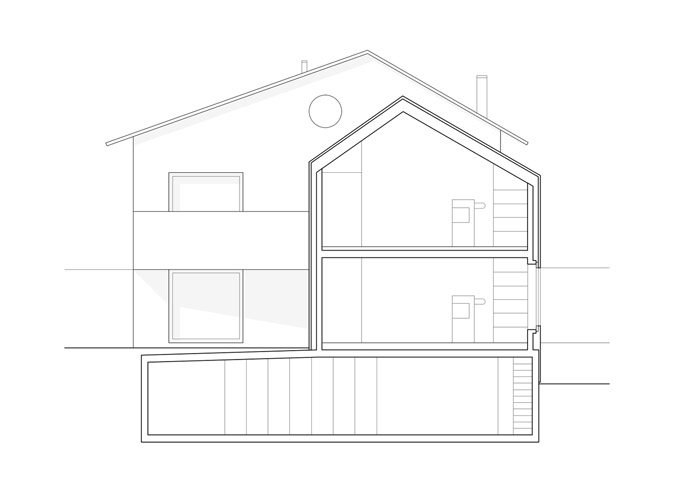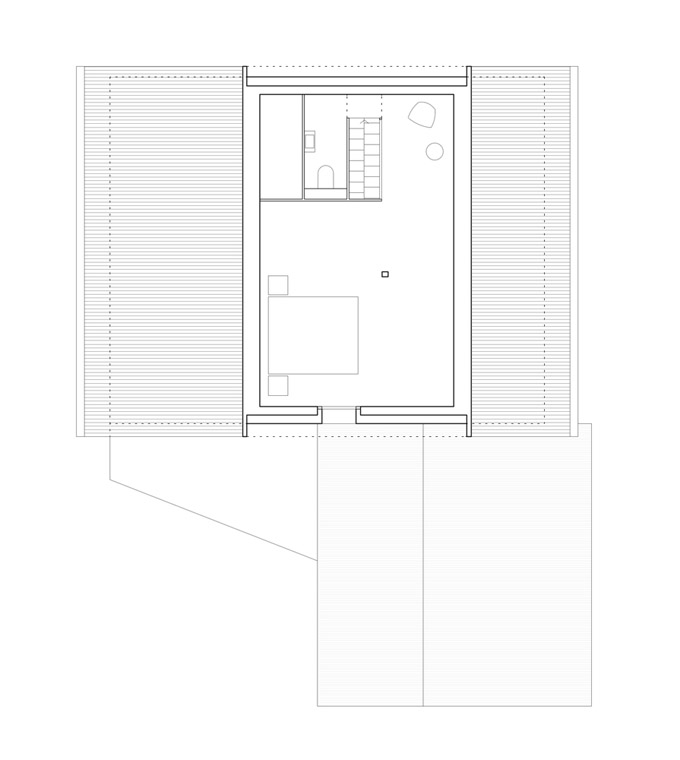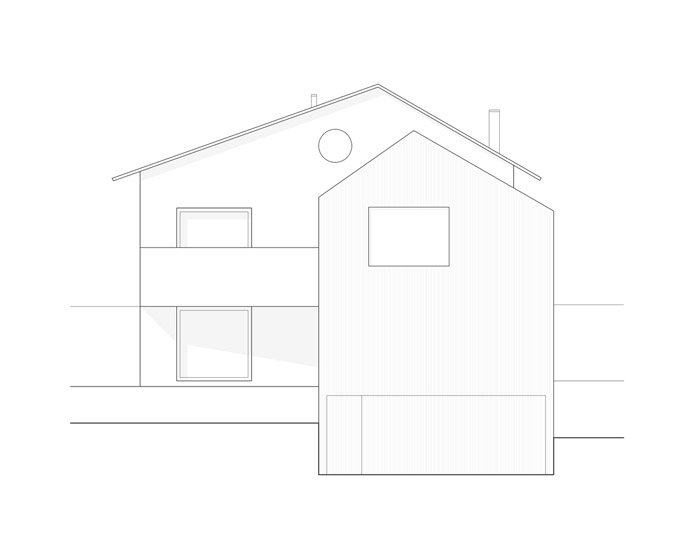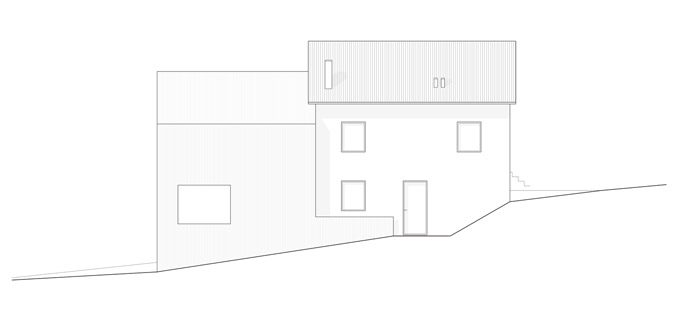 From the architects: Originally, the two-story building, a family house typical of Swiss 1950's architecture, was erected in the center of a private garden on the hillside of Lake Neuchâtel. Its location offers breathtaking views of the surrounding landscape.
The aim of the extension was to create two independent and stacked apartments. The project reorganizes the interior spaces; the close relationship between the old and new volume creates a central space extending to all four facades, which distributes all the rooms.
The new volume is subtly attached to the house's southern facade. Due to its shifted position, the project provides several different views of the picturesque surroundings, from a lake panorama to more intimate views of the garden. Despite its facades made from corrugated aluminum sheets and its contemporary volume, the extension reuses the archetype and colors of the original building resulting in an expression that affirms both its relation to the existing house and its own identity.
Photography by Lionel Henriod
Find more projects by Graber & Petter Architectes Sàrl: www.graberpetter.ch