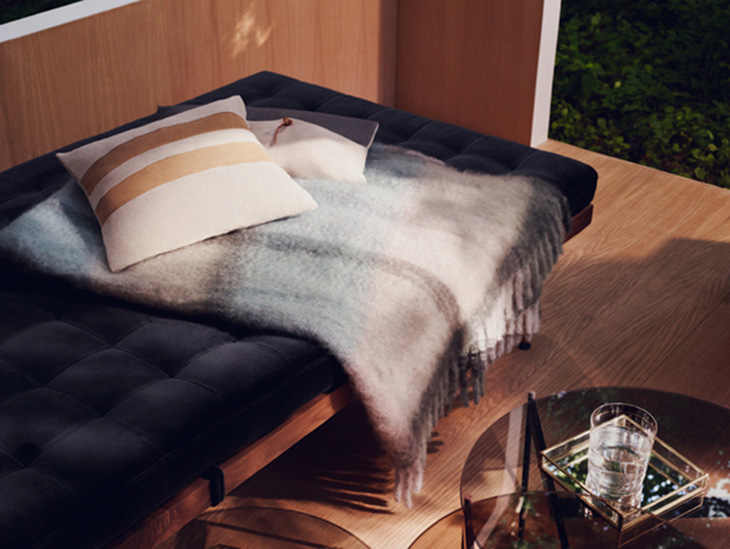 If you want to go for any flooring installation, you will require a few tools to tackle the whole process. Gone are the days where all flooring installations could only be carried out by professionals. Nowadays due to the advancements in power tools technology, it is possible to carry out your flooring installations at home. Anyone with skills and the correct tools can finish the whole process. Data Powertools Ltd provides a variety of high-quality tools for you to choose from.
If you are confused about which power tools to use for your flooring installation, fret not. This guide is going to help you decide on the same. So read on!
Jamb Saw
Jamb saws are very different from those usually used, as the blade is horizontal in shape and parallel to the floor. Such saws are primarily used to eliminate the door's casing at the bottom in the room where you will install your new floor.
These saws exclude the back of the casing, letting the material of the new floor go under without any hassle. This gives a perfect and neat look after completing the work. One of the advantages of having a jamb saw is that one can easily fix the intensity that needs to have cut.
This makes the process of cutting the casing near the door in an accurate size very easy. While using a jamb saw, it is essential to ensure that the blade is sharp enough. A jamb saw with a blunt blade will make the casing of the door splinter, which can be very tough to repair. Dull blades will possibly turn hotter more quickly while cutting wood, which might give you burn marks.
Drill
The least you will want to do while installing your new floor is struggling to nail rapidly through the wood, which can be very risky as well. Rather than handling such risk, the best thing to do is to get a powerful drill machine to make holes that can be used for the nails. Many people might skip this step, but it is crucial to have a good finish.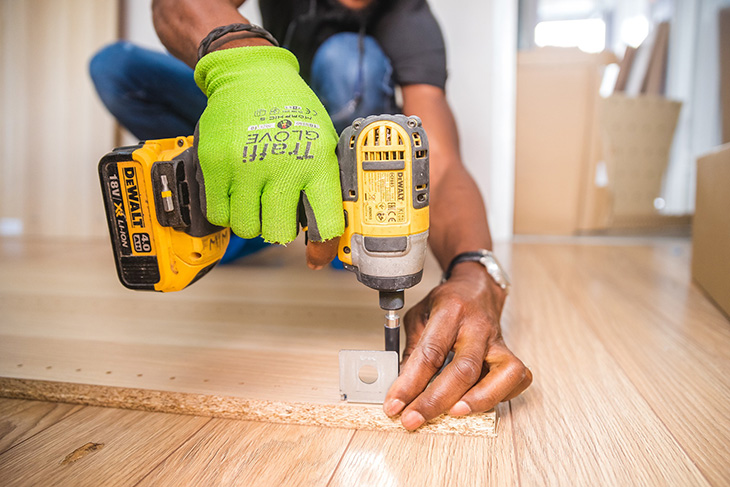 If you opt for a cordless drill, make sure the drill's batteries have enough charge and that it is powerful enough to withstand the work you are up to. Thus, it is better to charge the battery when you start your work.
Table Saw
This saw is a bigger one that is needed while installing a new floor. It makes cutting and slicing boards easy as it comes with a circular blade that is placed vertically. The blade is flexible and can be raised or lowered according to the thickness of the material that needs to get cut. Most of the time, while installing a floor, the saw's blade might be comparatively shallow if the material that is being installed isn't very thick.
The table saw is unavoidable while installing a floor to slice the boards in the correct size. If you think you can do this part with a hand saw, it will turn out to be very difficult, and the result of cutting the wood will not be significant. You might end up having many pieces that are damaged or deformed to be used anymore. This will also result in a wastage of money. Thus, a table saw is a must-have power tool that will give you impeccable and precise cuts.
Jigsaw
Slicing the architectural pieces will be almost impossible if you don't own a jigsaw. Unlike a table saw, which only slices straight lines, you can use a jigsaw to cut uneven angles and lines without any hassle.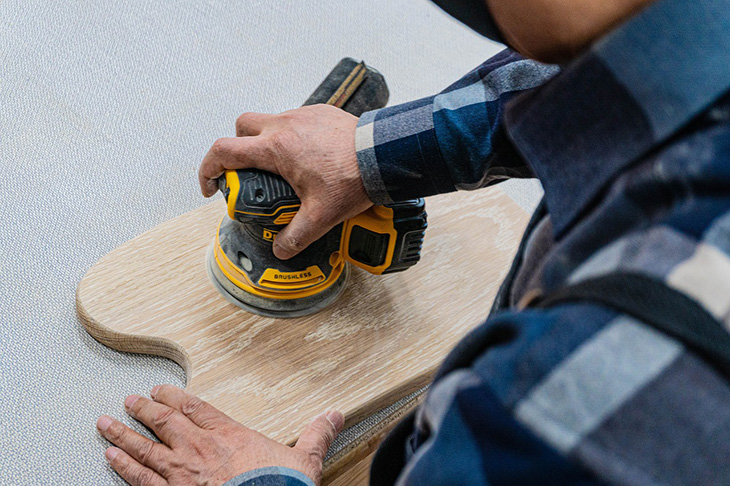 Sander
Utilizing a sander to give a proper finish to the floor once the installation is completed will make sure that the floor is smooth enough and that there aren't any stray bits of wood gluing to the floor. It is better to have a sander that comes with a big pad so that sanding the floor doesn't take up your entire day.
Drum sanders are undoubtedly very useful but can be slightly aggressive. Due to which many people go for orbital sanders. However, orbital sanders will take longer to finish your task than drum sanders.
Conclusion
Hope this article helps you learn about the power tools you will need to finish a floor installation. These tools will also give you a well-finished result after the end of the installation process. For more such guides, stay connected. If you have any queries, comment below.