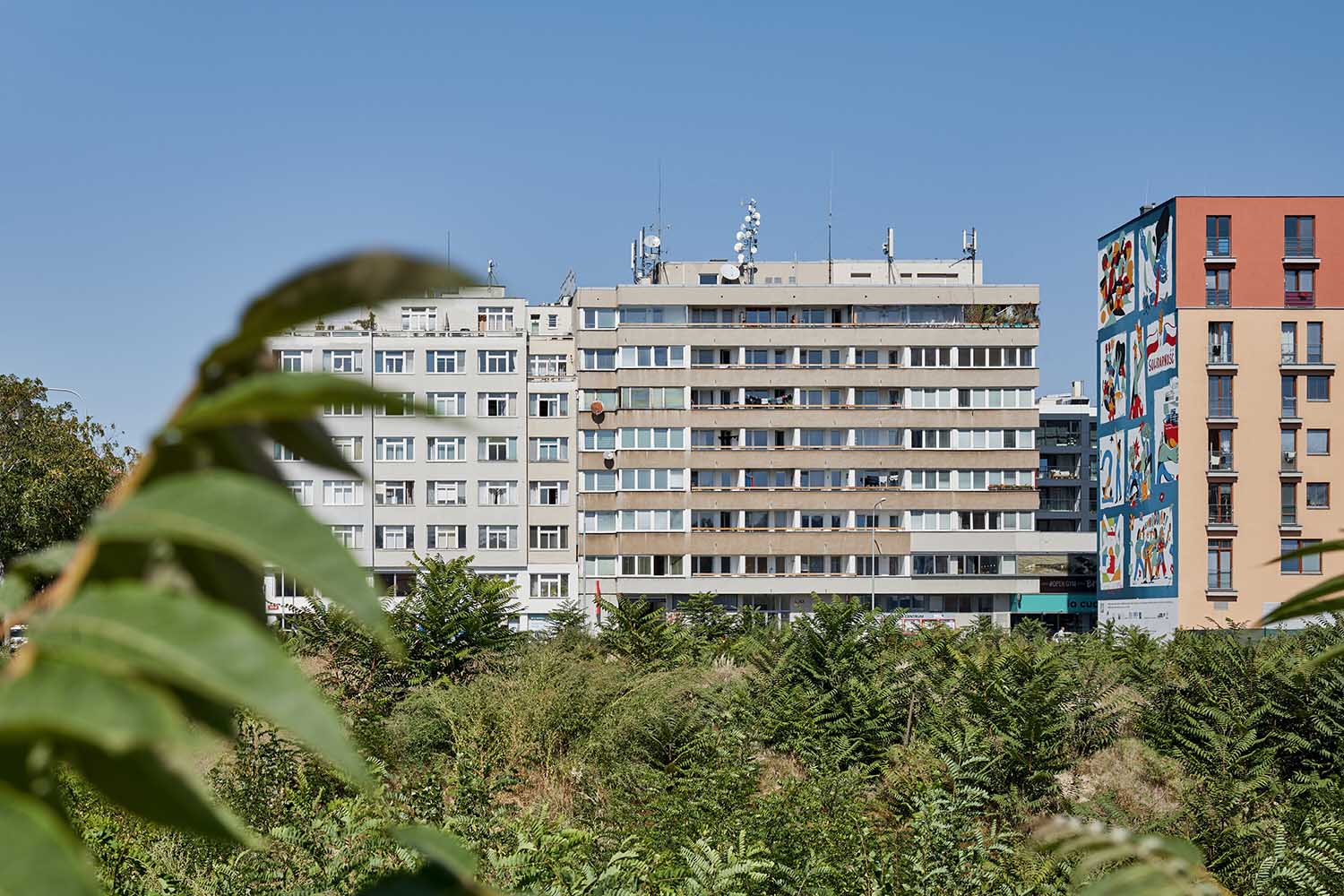 Plus One Architects reconstructed an apartment located in one of Prague's brutalist apartment buildings from the 1970s. The design of the living area puts an emphasis on openness and airiness, while the dark-themed bathrooms reflect the intimate nature of the space. The result is an airy and earthy space. The central piece of the design is an oak kitchen with countertops and backsplash made of concrete with dark stone accents.
Exposed concrete columns serve as the building's structural support in the living room and bathroom. The investor's desire then led to another dispositional adjustment. He wishes the restroom had been bigger. The technical room was sacrificed in order to expand it for this reason. The architecst made good use of the excessively broad corridor by taking the storage spaces out and replacing them with a set of built-in wardrobes.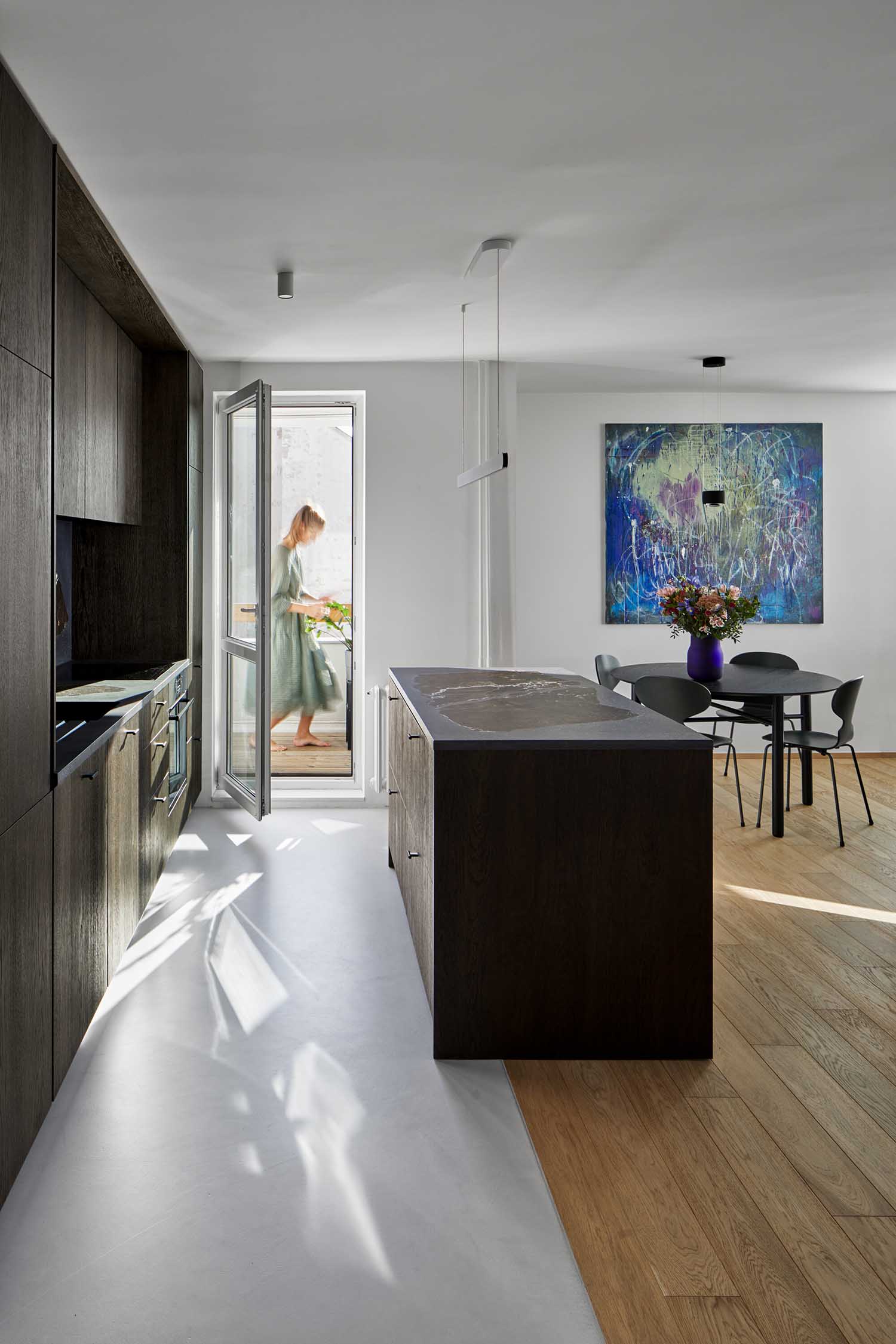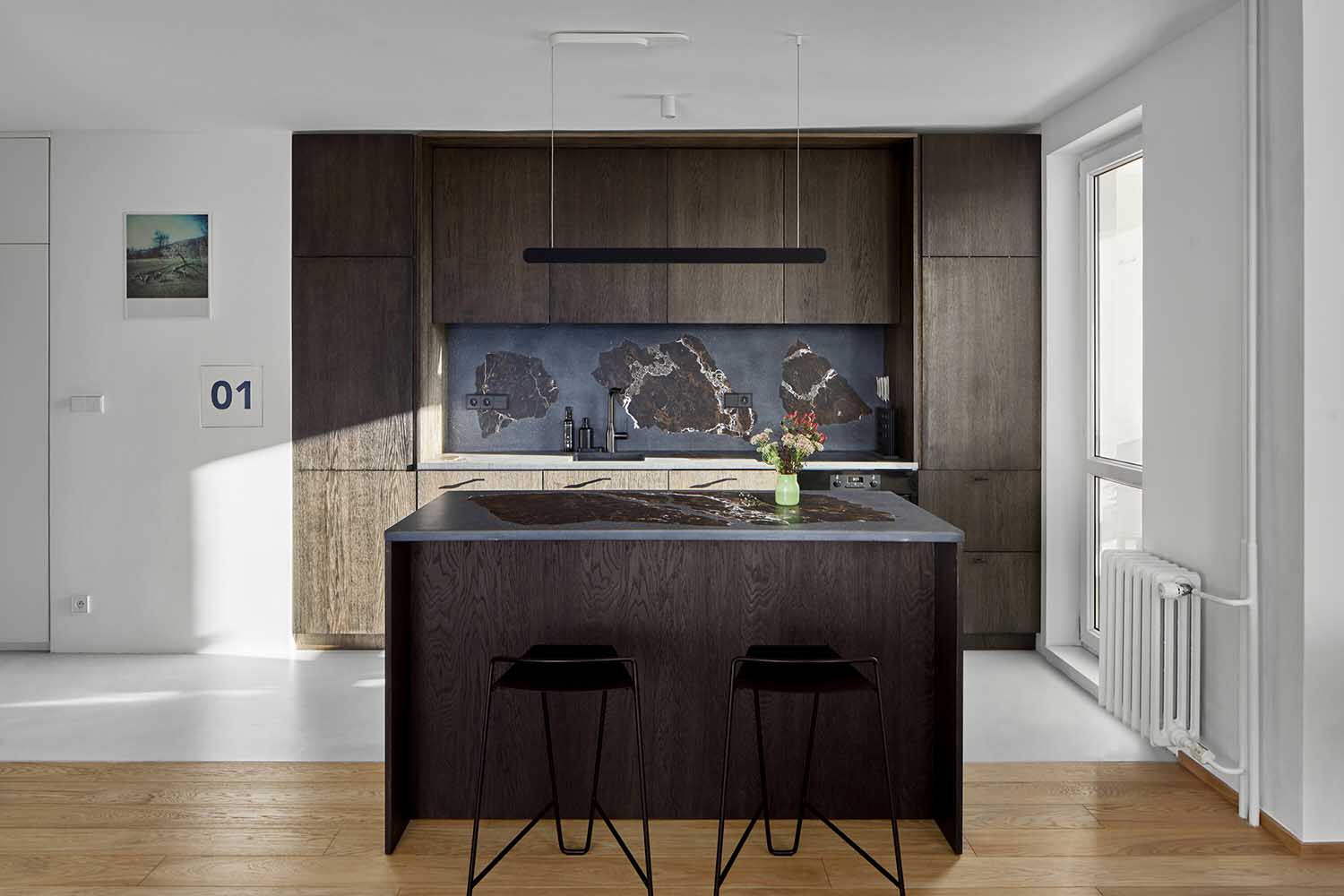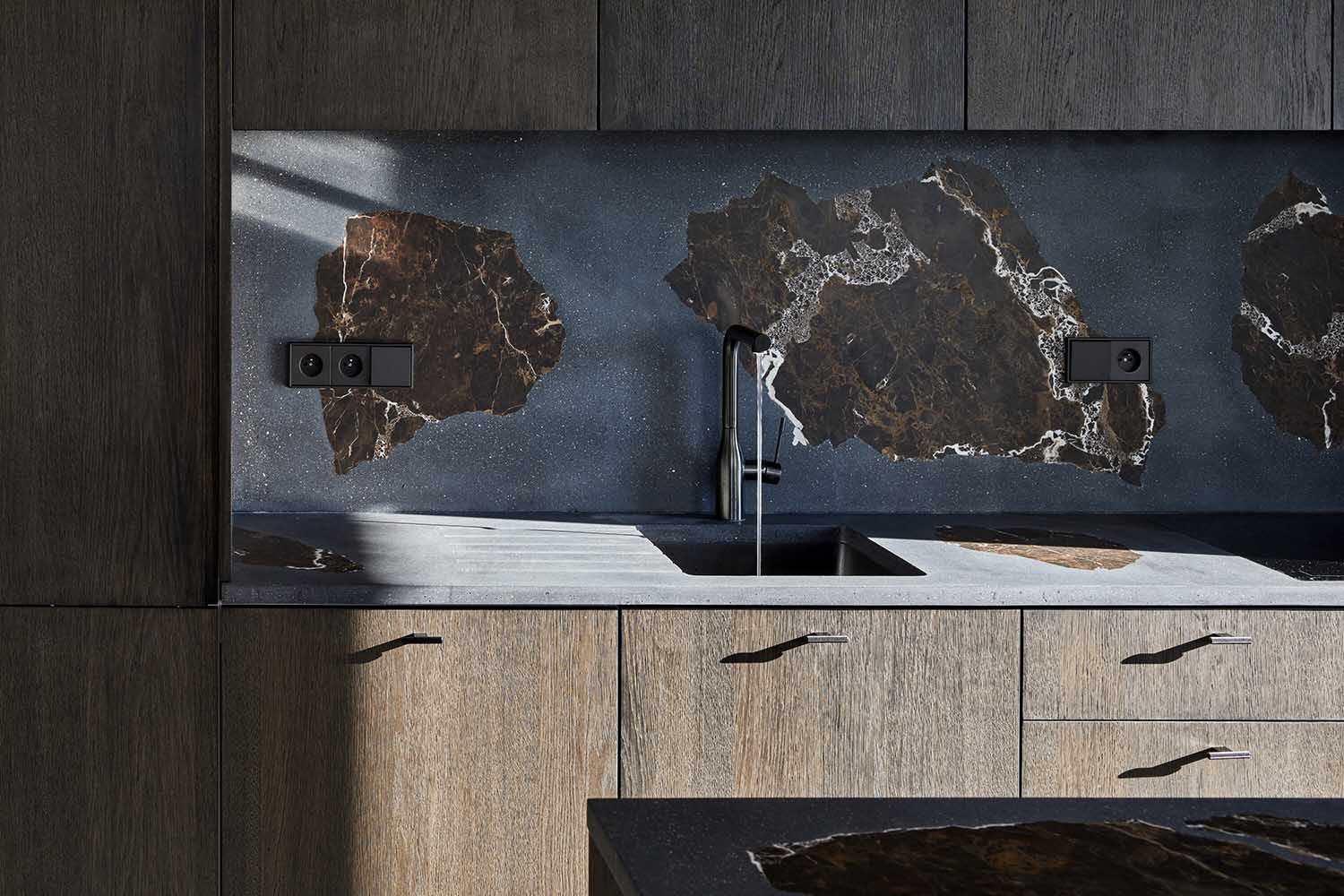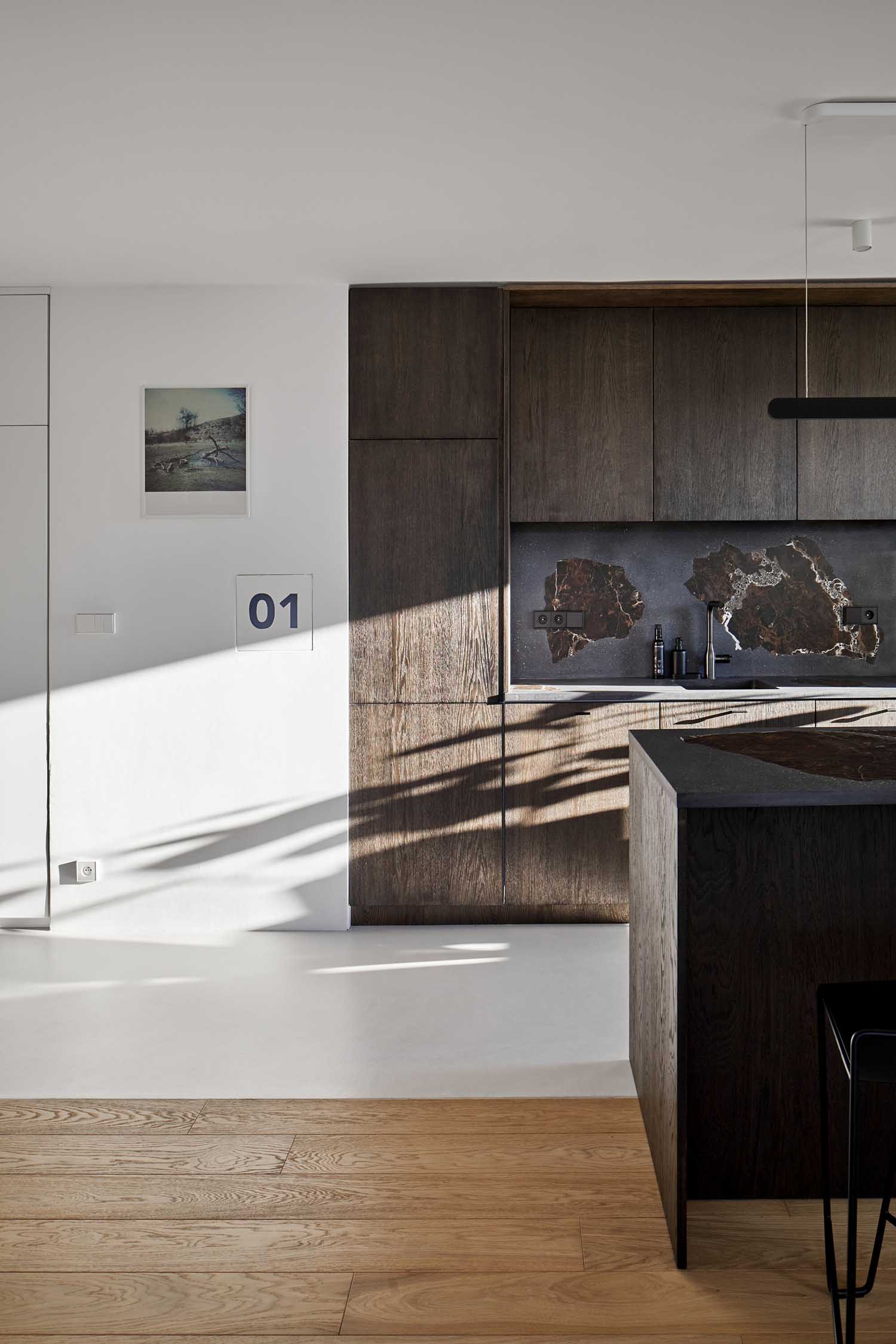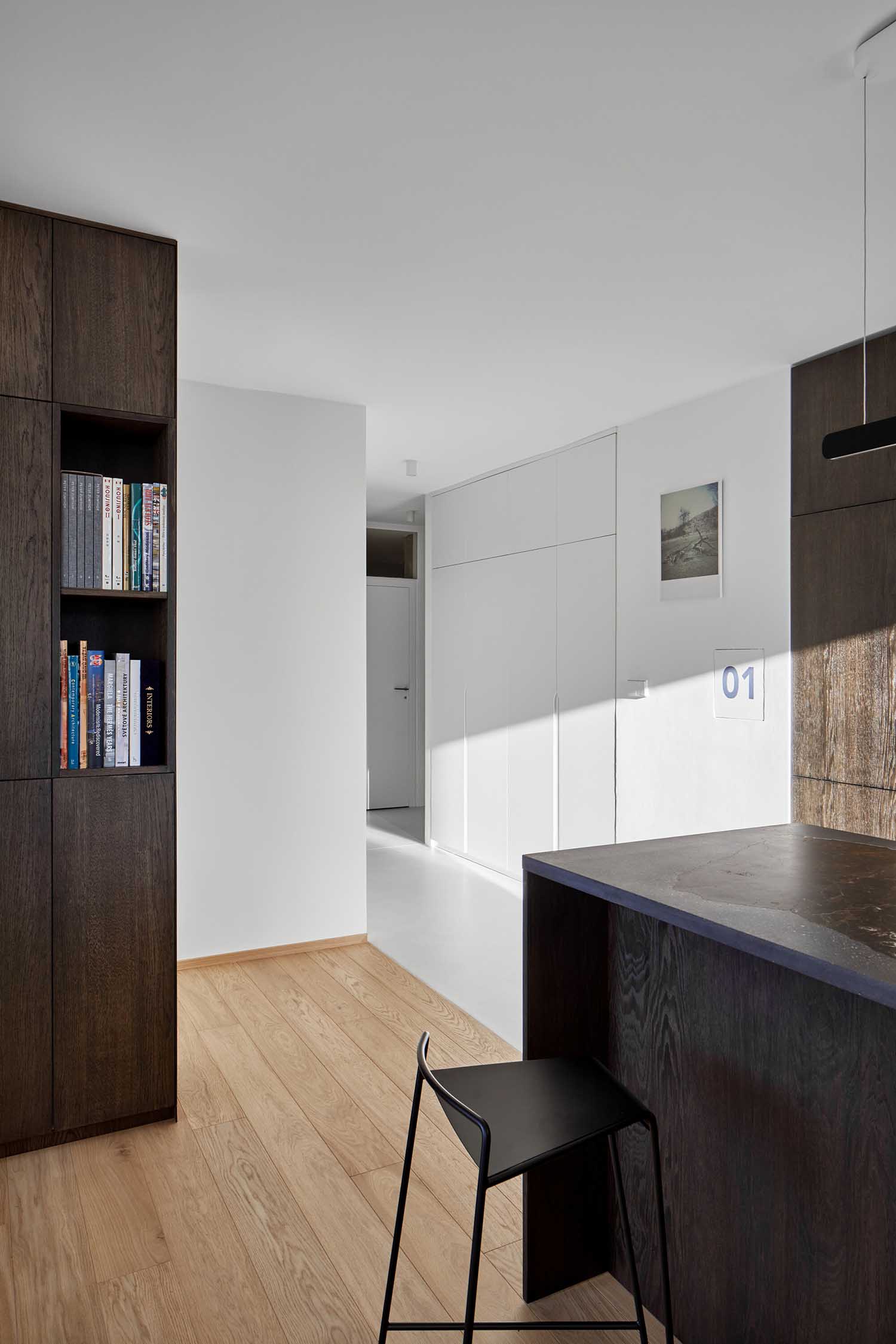 Darker hues were used in the bathroom design. Sanitation made of stainless steel also contributes to the intimacy of these areas.
A concrete screed and an oak floor were used to join the two sections. The living room and bedroom both have wooden floors. The screed and wooden floor run underneath the kitchen island, dividing the back of the flat from the background of technology and communication.
The furniture in the room was made just for it. Unobtrusive white can be found in some regions, while black oak predominates in others—especially in exposed areas.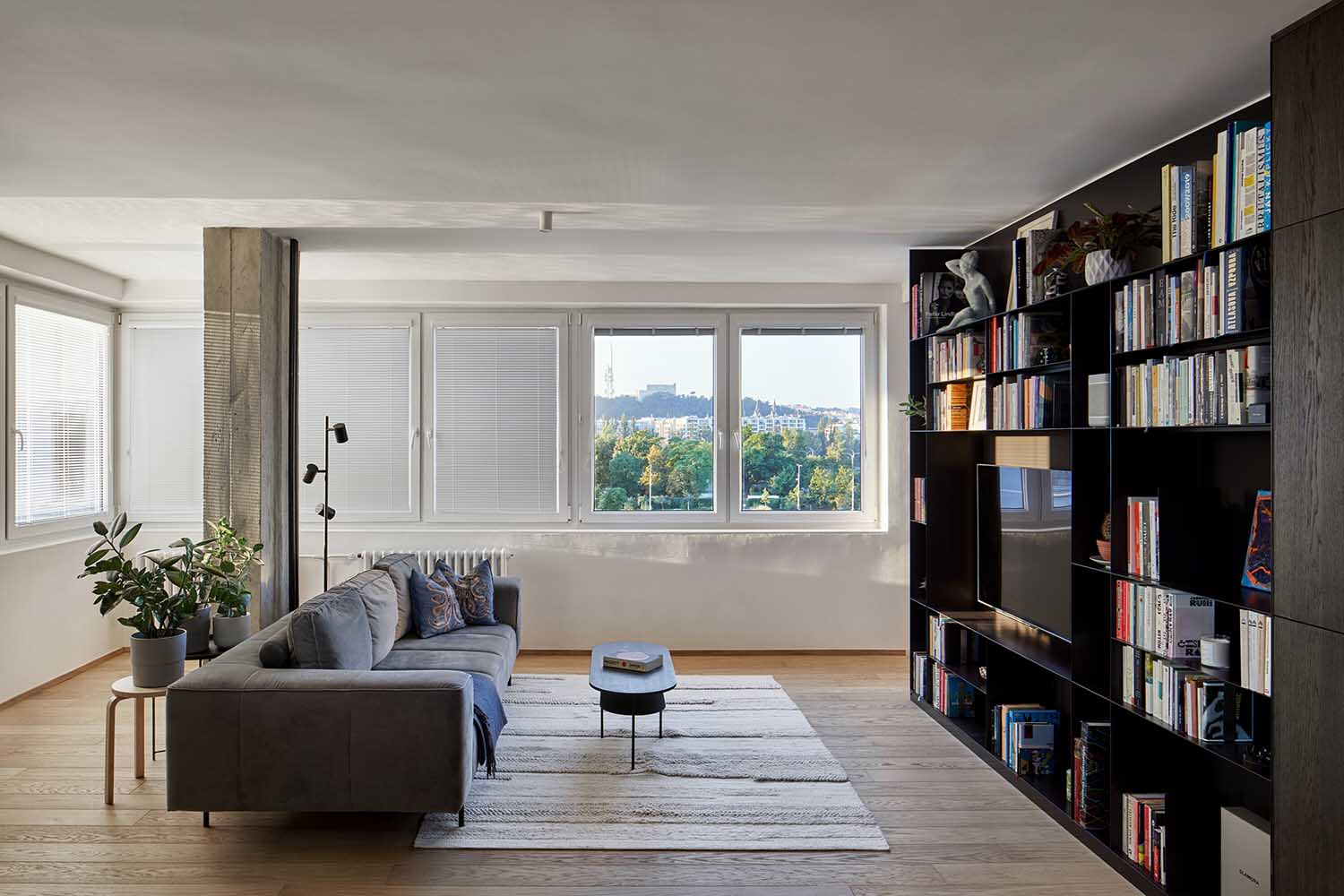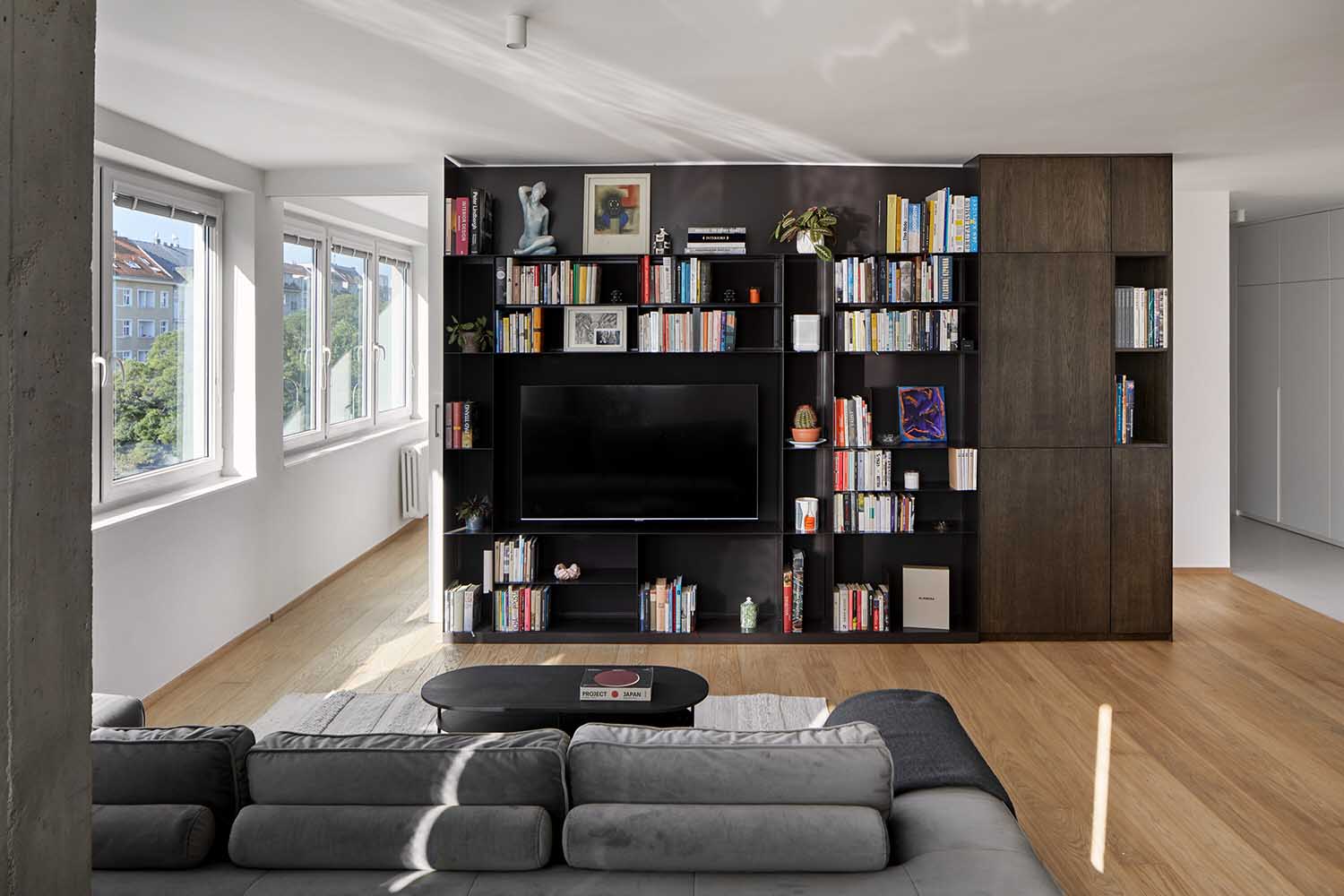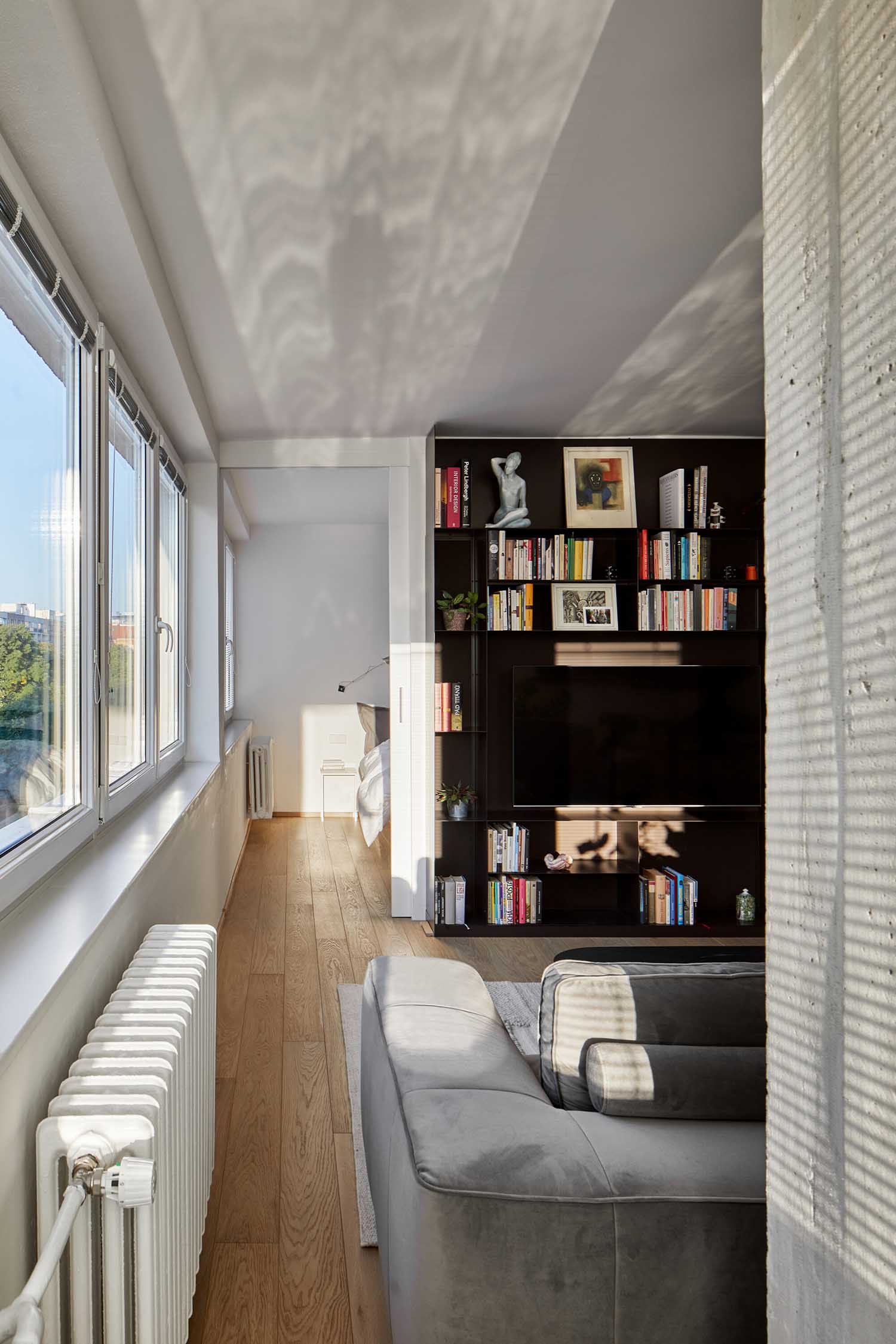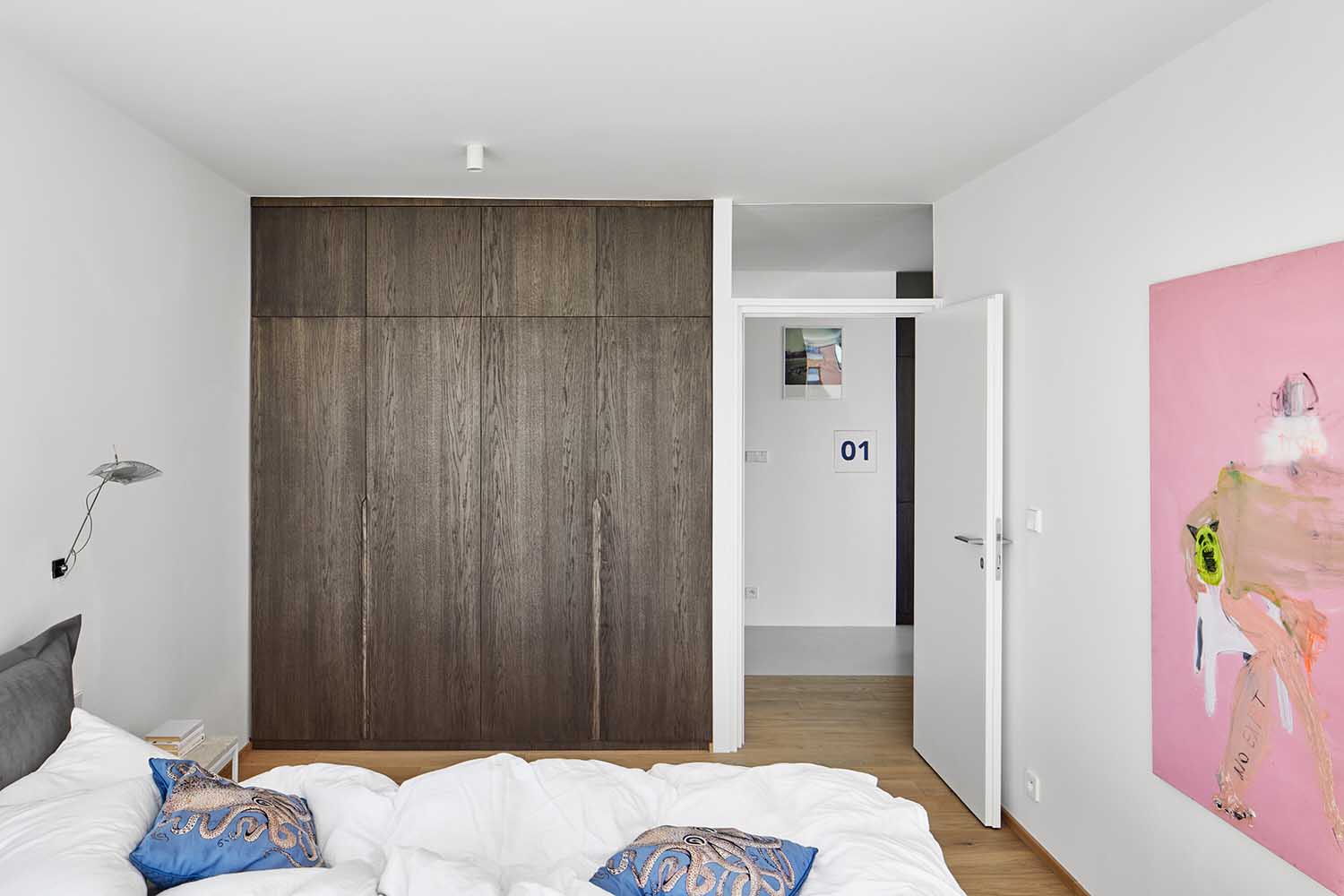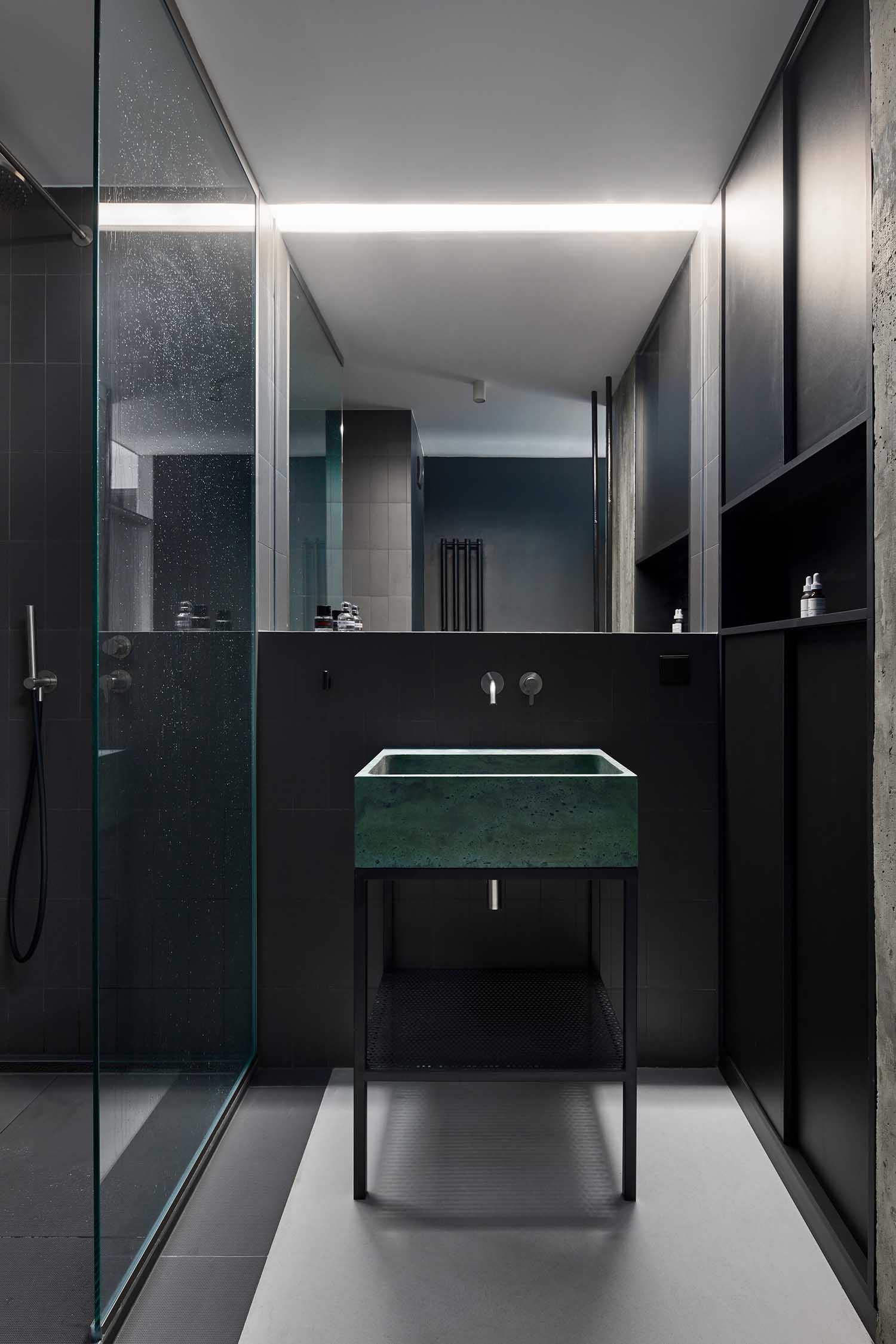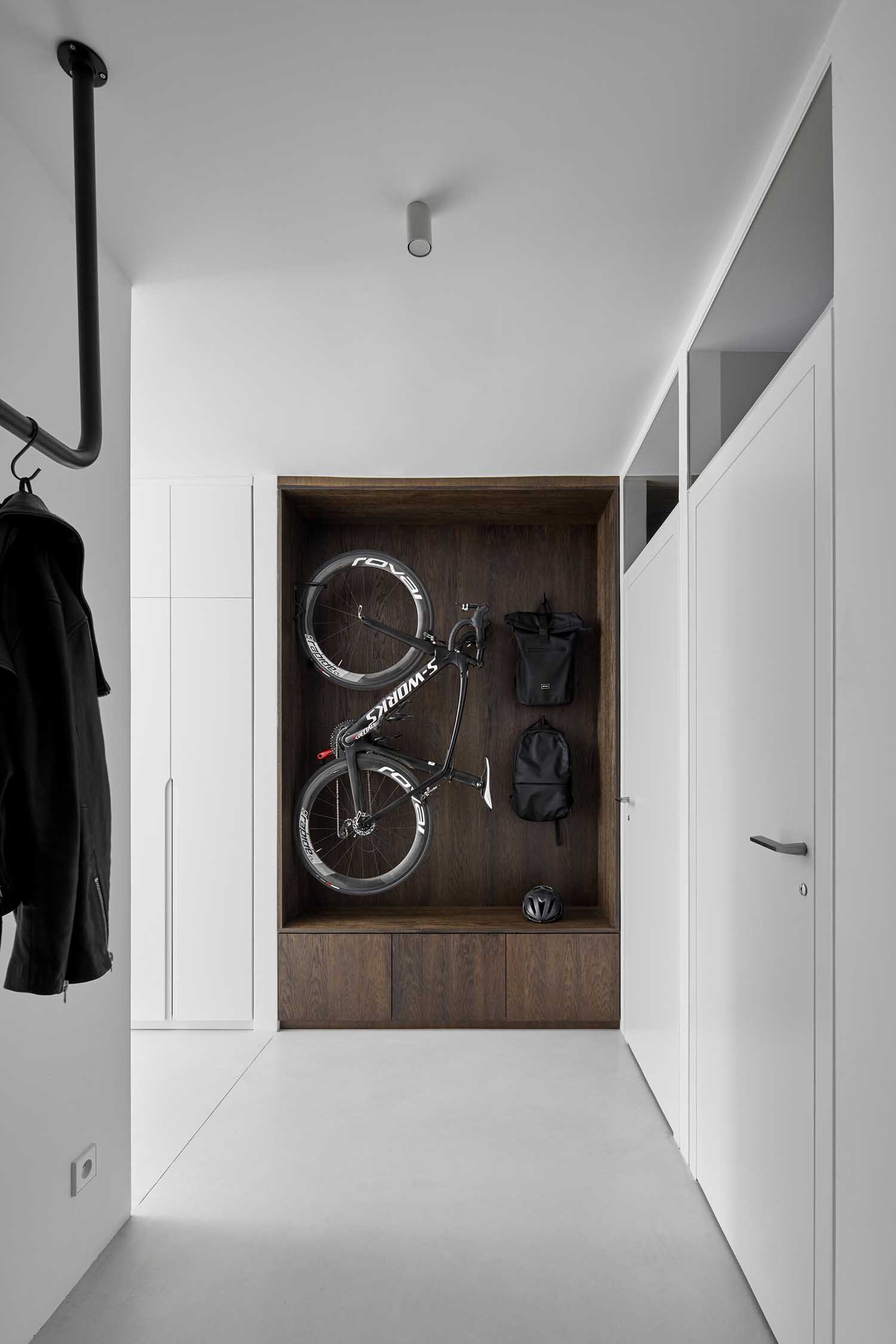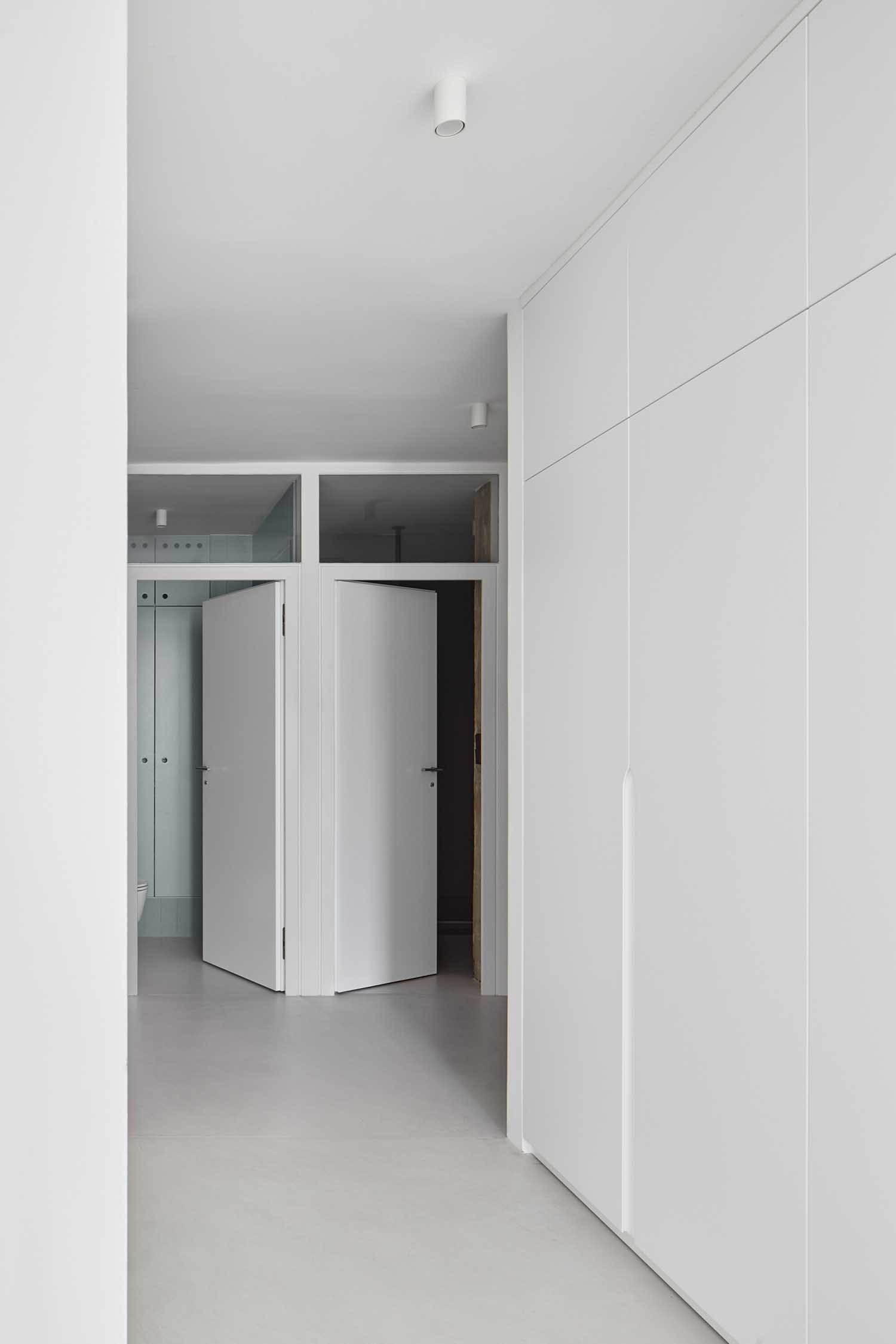 The kitchen, which serves as the focal point of the entire apartment, is the most noticeable feature in the living room. The kitchen line features an oak nozzle that is complimented by a concrete platform covered in stones that are black or brown. The kitchen island has a similar layout.
Sheet metal, which is present in every room, is another extra component. whether it takes the form of a bookcase, bar stools, or nightstands. The artwork that hangs on the walls stands out thanks to the neutral tones, which also inject vibrancy throughout the entire space.
Project information
Studio: Plus One Architects – www.p1a.cz
Author: Petra Ciencialová, Kateřina Průchová
Studio address: Jánský vršek 323/13, 11800 Prague 1 – Malá Strana, Czech Republic
Project location: Tusarova 37, 170 00 Prague
Project country: Czech Republic
Project year: 2020
Completion year: 2021
Usable Floor Area: 73 m²
Cost: 60 000 €
Photographer: Radek Úlehla