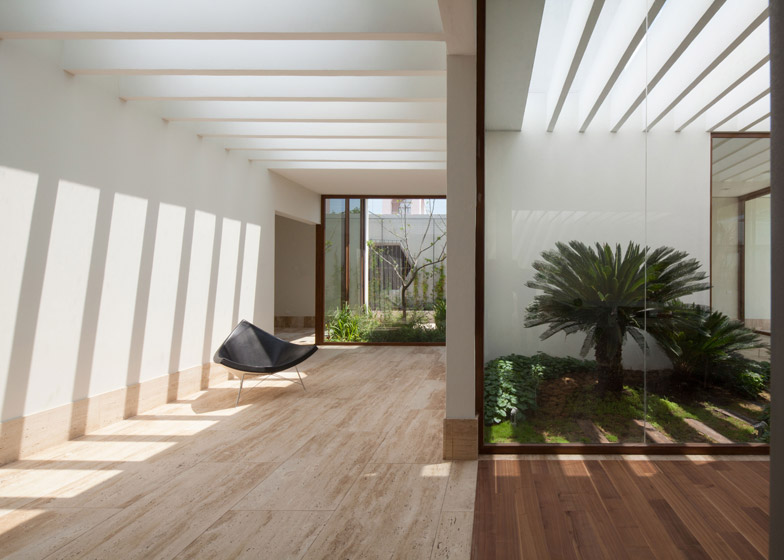 Eight glass-walled gardens offer views of greenery to the occupants of this minimally furnished house in Cuernavaca, Mexico, by architecture firm Goko.
The open-air spaces that give the project its name, House of Eight Gardens, were incorporated into the design by Mexico City-based Goko to enable daylight to illuminate the interior, as well to introduce elements of nature.
"Our goal was to create a house and relaxing experience of absolute rest, and to contribute to a better environment improving life quality," said the architects in a statement.
Continue below for more.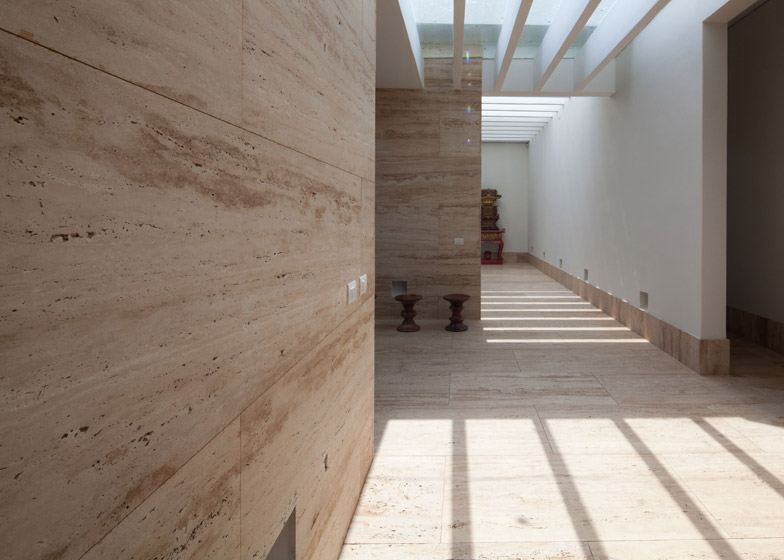 An existing tree on the plot prompted the design team to develop a proposal where each of the living areas and bedrooms look out onto a different landscaped space.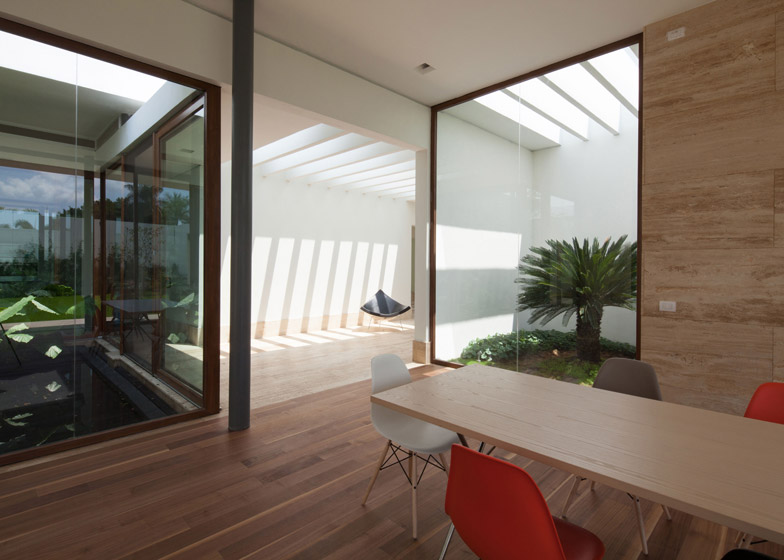 A large garden at the rear of the house can be accessed from the main living area and a smaller family room, which both open onto a terrace sheltered by the overhanging roof.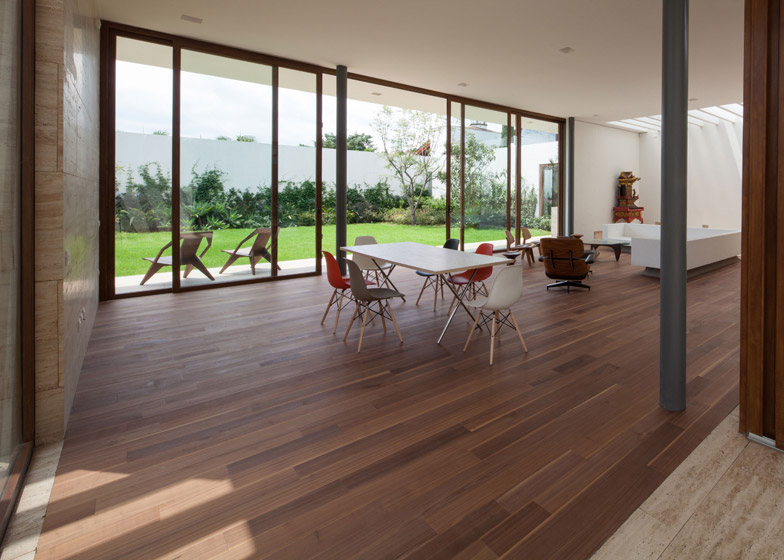 "Although our architecture plays a fundamental role on the house, it is through the insertion of spaces for contemplation of nature that we achieve one true experience," the architects said.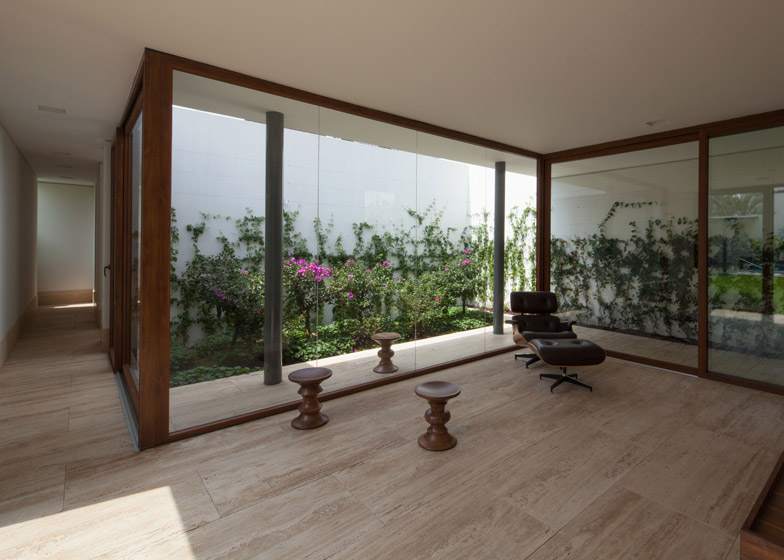 At the center of the property is a small pond enclosed by glass that allows views towards a tabachín tree – a small species common in the American tropics – from the surrounding rooms.
The rest of the interior spaces emanate from this locus, with rooms arranged around the periphery opening onto other courtyards containing a variety of trees and ferns.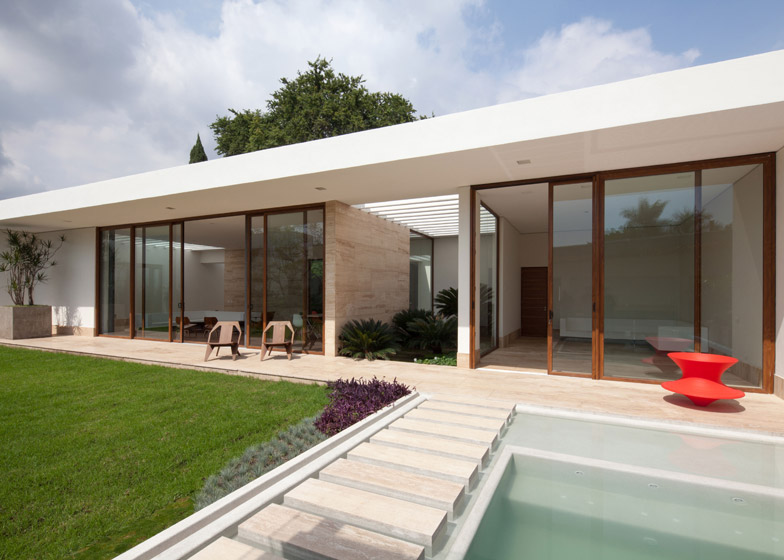 A small pool flanked by a row of stepping stones is located at one end of the garden and the master bedroom is situated in a wing at the opposite end.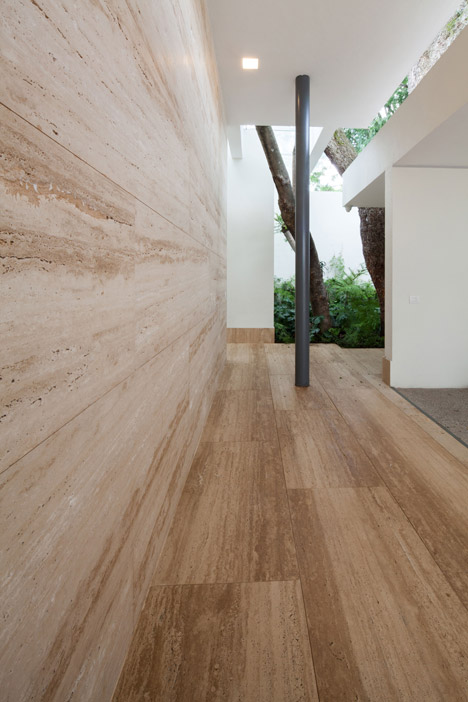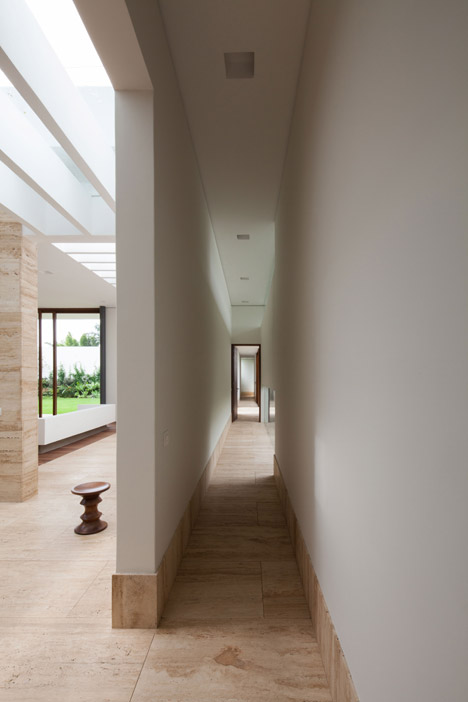 The master bedroom is bordered on two sides by a secluded bougainvillaea garden, behind which is an en-suite incorporating small green courtyards.
An orchard garden is positioned next to the property's entrance, while a plant-lined passage along one edge of the plot provides direct access to the garden at the rear.
Travertine marble was used for flooring and walls throughout the interior to provide a sense of warmth and texture, with simple white walls helping to maximize the effect of sunlight that filters through pergola-like cross beams.
Photography is by Aki Itami R.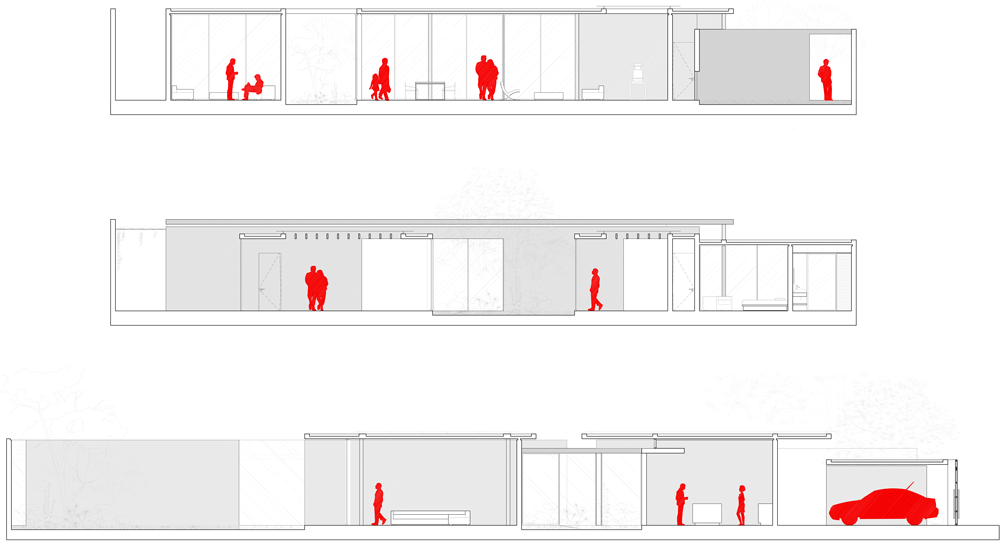 Project credits:
Architectural Design: Goko MX (Christopher Koehn, Jose Martín González)
Project Manager: Isaac Guzmán
Construction: Vansa
Landscape Design: Polen
Landscape Lighting: Martín Leal