SeARCH completely redesigned one of the first public libraries in Muharraq, Bahrain, in 2016. Take a look at the complete story after the jump.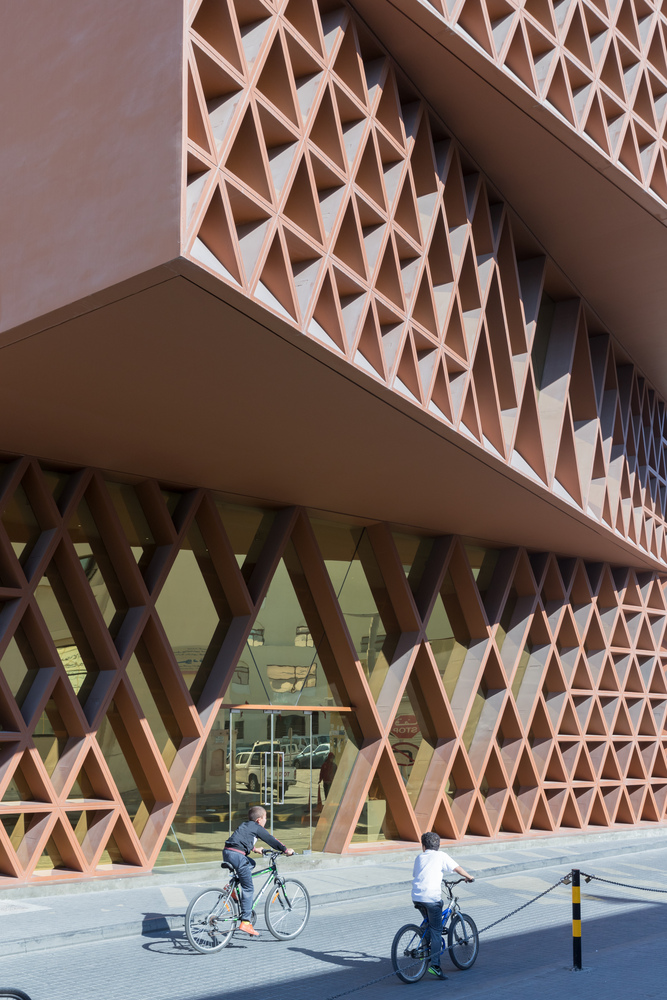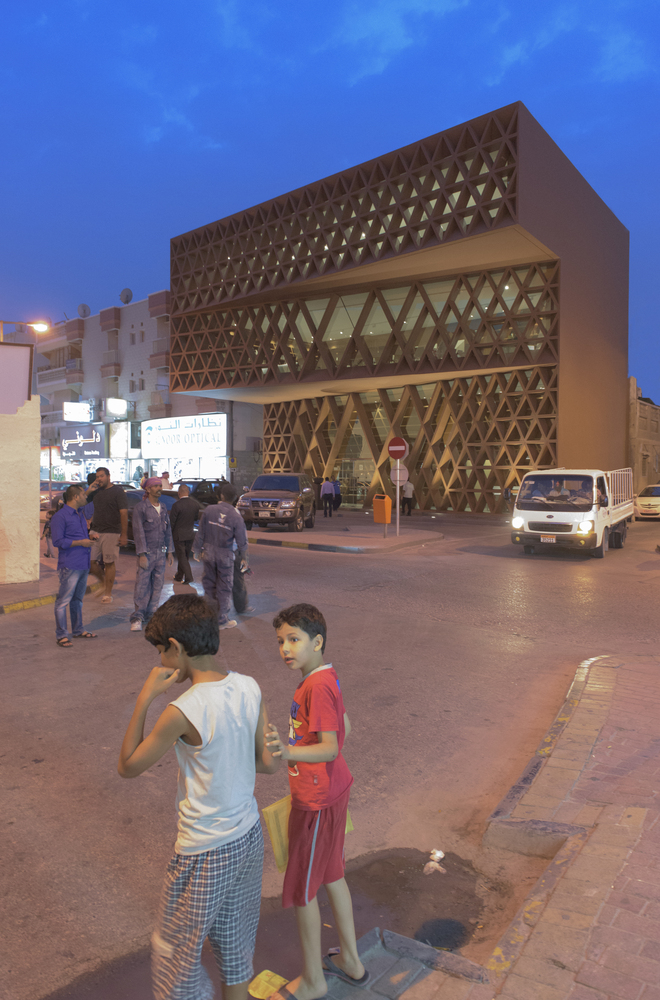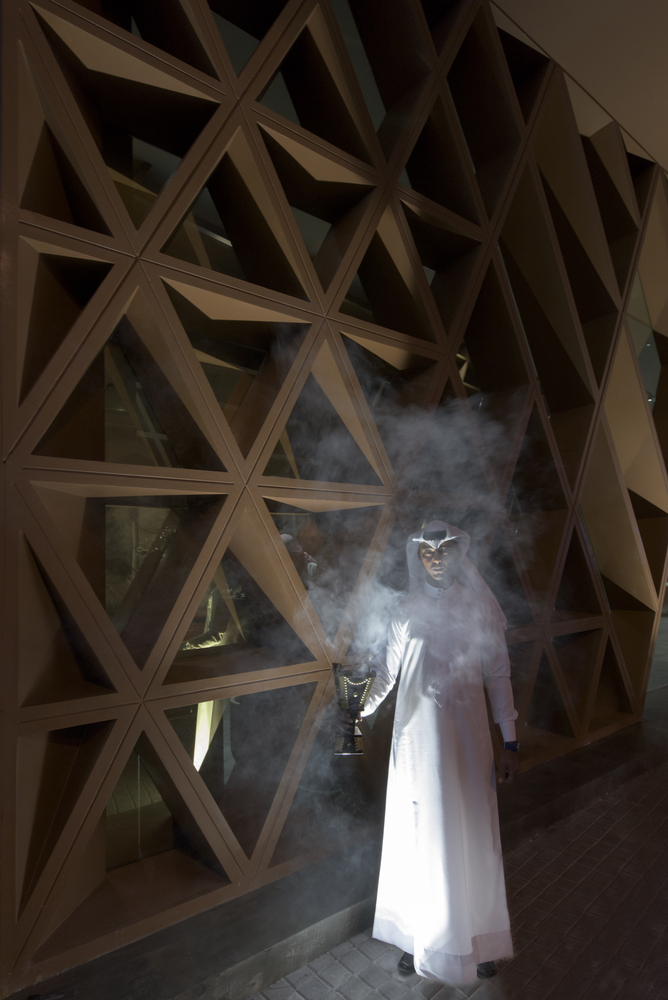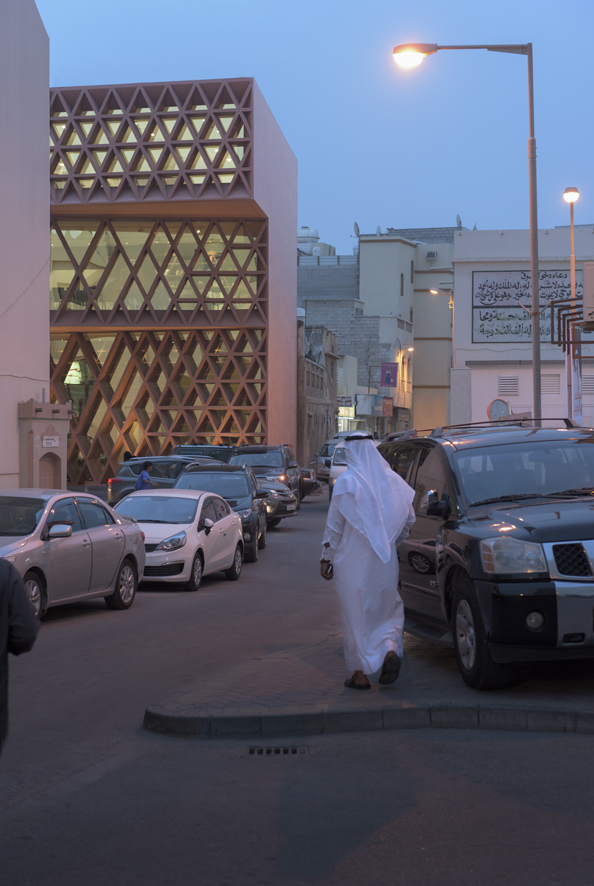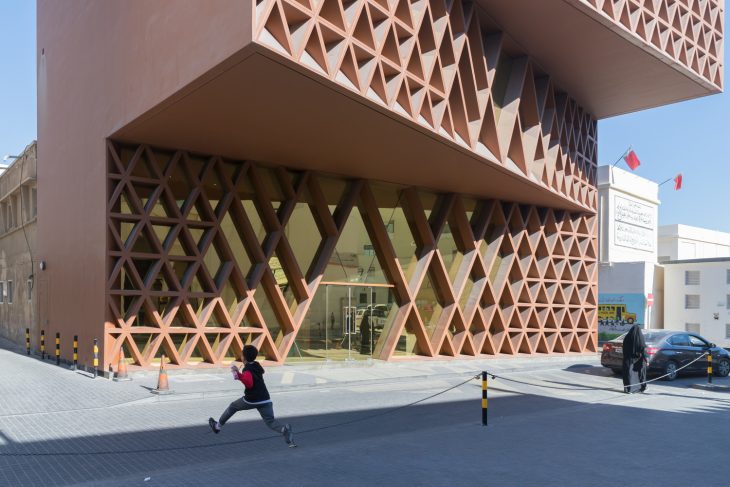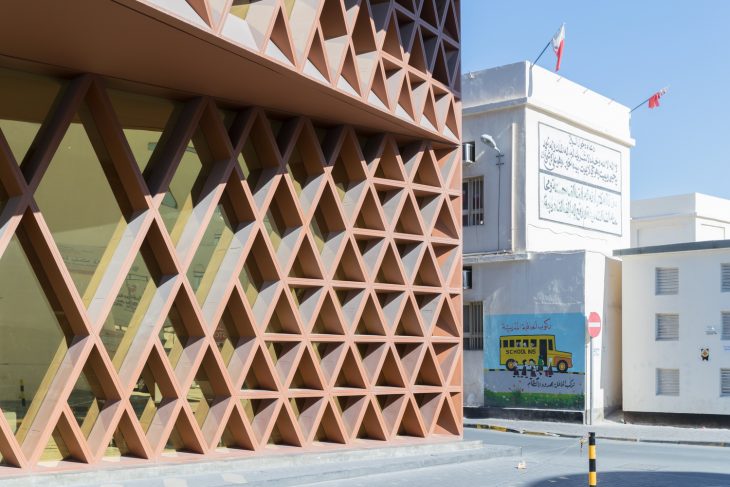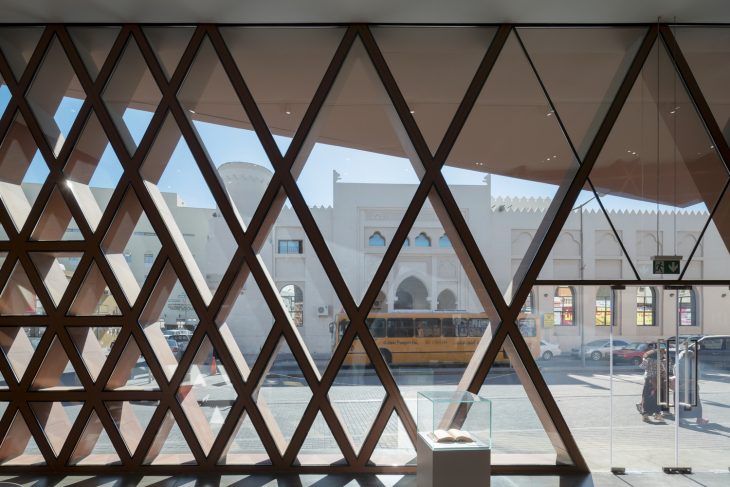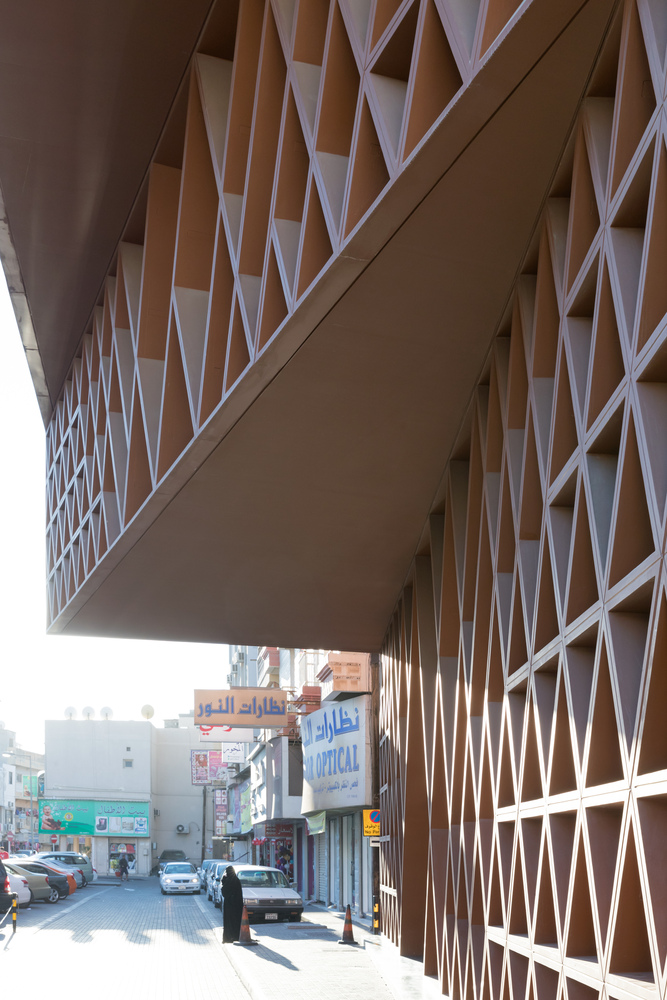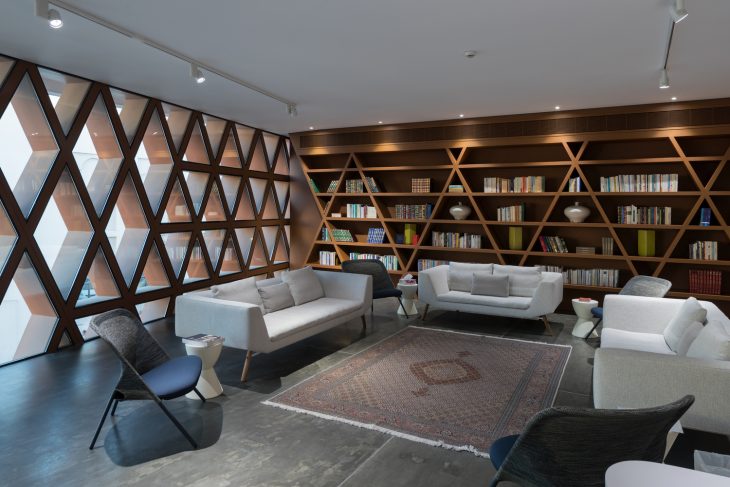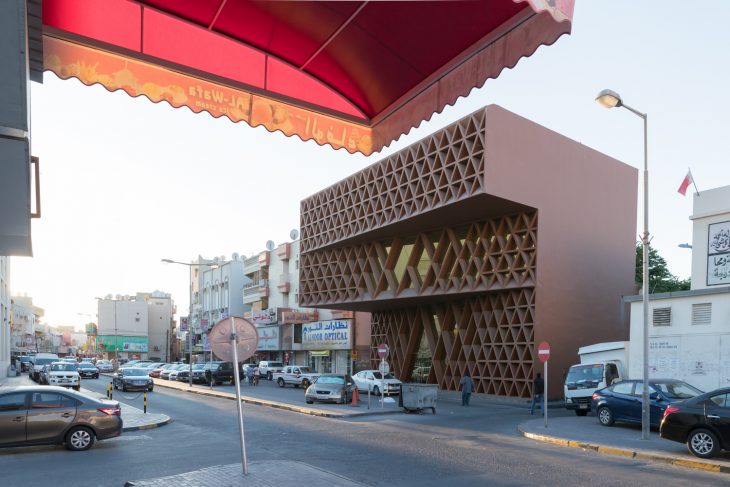 From the architects.: The neighborhood surrounding the Shaikh Hamad mosque is being redeveloped. One of the goals of this redevelopment is to return the existing buildings to their original footprint. The project aims to strengthen the ongoing revitalization of this neighborhood by offering a public library building. This new cultural space will complement existing commercial facilities and be open to all members of society.
Located in the historical centre of Muharraq, the Khalifeyah Library was one of the first public libraries in Bahrain. The area surrounding the library suffered from a redevelopment in the 1980s, which considerably reshaped the urban silhouette of the area and destroyed its original scale. SeARCH has designed a library that subtly embeds itself in the existing neighborhood, but at the same time has a strong architectural presence that allows it to become a public focal point of the neighborhood. The boundary of the lower floor is shaped by the diagonal line from the adjacent building's footprint while the cantilevering volume of the two top floors take up again the original footprint of the library. This way the public space is kept intact and at the same time it creates a covered entrance for the library.
One of the main problems is regulating the indoor climate and minimizing direct sunlight. By overlaying the shadows created by the typical shapes of the cantilevers, an interesting pattern emerges which is used as a basis for the design. A diagonal grid of louvers is projected on the facade. Rather than being defined by structural logic or repetitive mathematic of traditional Arabic shapes, this pattern is used to regulate incoming sunlight by varying the density of the grid following the shading patterns. This leads to an abstract sculptural facade that changes its appearance under different viewing angles. Sometimes it seems solid and closed, but if passing by it opens up to the visitor.
The Khalifeyah Library houses a reading room, a research centre, an internet lab and office spaces, which are all open to the public. The cultural and public program will focus on the youth living in the heart of Muharaq.