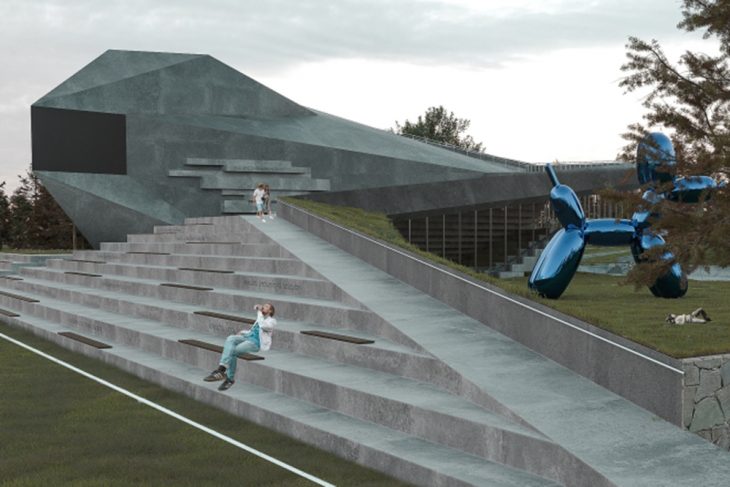 STIPFOLD designed this innovative cultural centre in Nikozi, Georgia. Take a look at the complete story after the jump.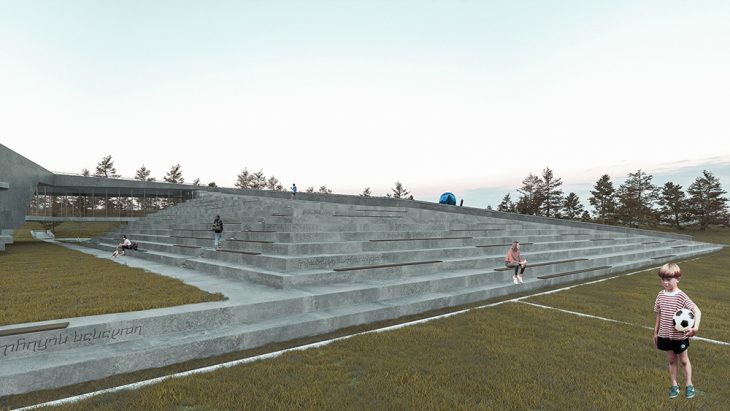 From the architects: What is the purpose of art in this case?
What can we propose opposite the occupation? Our response is progress. We considered the context and went with a completely contemporary design, as we wanted to deliver the message loudly and spread it widely.
We perceived the Art Palace as having a gravitational pull in the environment. The building is trying to amplify this traction and become an interesting educational and cultural center. The architecture is inviting and eliminates any kind of barrier. The project is molded around the existing urban fabric.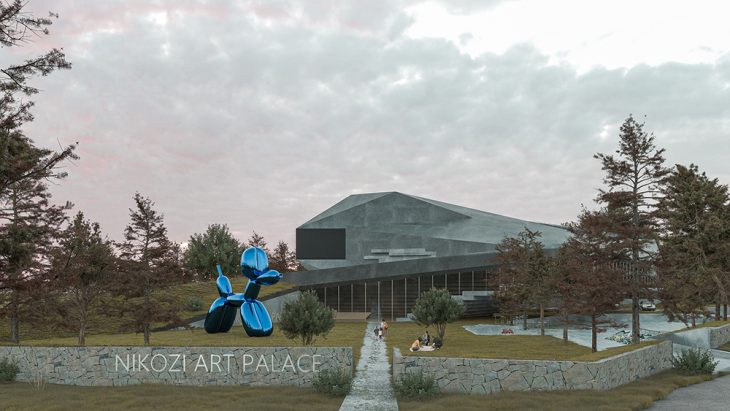 The Art Palace is directly linked to the football stadium next to it and partly represents its tribune, which is convertible into an open amphitheater. the latter is intended for hosting open-air performances and social gatherings. A screen is also in place for the animation festival, which could be held outdoors in case the weather accommodates it. The tall massive wall can be used for climbing.
We symbolically charged the architecture of the screening room and its roof represents a vantage point/belvedere with a broad view of the surroundings. The building architecture wends toward this high point and offers the guests a captivating experience.
We thought the parking space had a potential issue of being regularly under-occupied. We divided the area into two lots, one of which would be for everyday use and another accommodate the event attendees. the latter adopts an additional functionality of a skate park, which could attract the youth and become their favorite spot.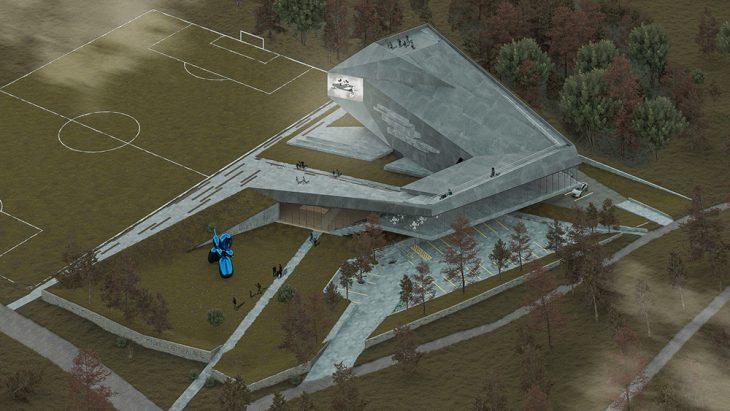 The architecture is organically reflected in the interior. The hall incorporates an enclosed space resembling an amphitheater, which borders a media library and a cafeteria.
Visiting local cultural sites inspired us to use a material that would be both contemporary and durable. Georgian bas-relief on the building could carry a message into an adventurous future.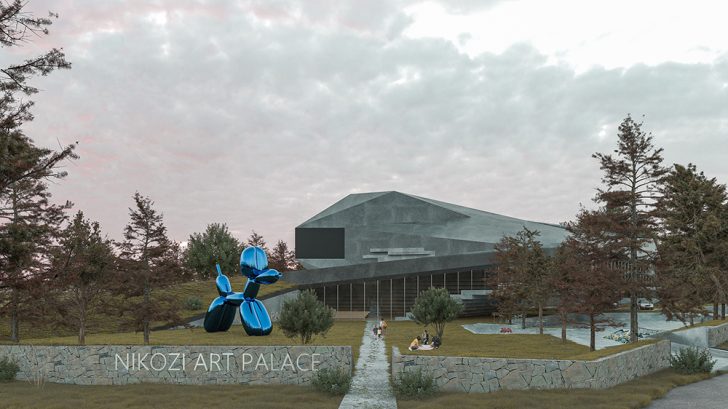 Architecture: STIPFOLD
Project Team: Beka Pkhakadze / George Bendelava / Giorgi Zakashvili / Levan gogava
Copywriter: Mika Motskobili
Location: Nikozi / Georgia
Type: Cultural Centre
Area: 1600 m²
Year: 2021
Status: Competition