Bing Thom Architects designed the Surrey City Centre Library near Vancouver featuring angled concrete walls, curved windows and a pointy corner that resembles a ship's bow. The library is the main branch of the public library system in Surrey. The dwelling replaced an outdated facility and marked an important phase of "a major civic investment in the transformation of downtown Surrey," said Bing Thom Architects, a Vancouver-based firm founded in 1982.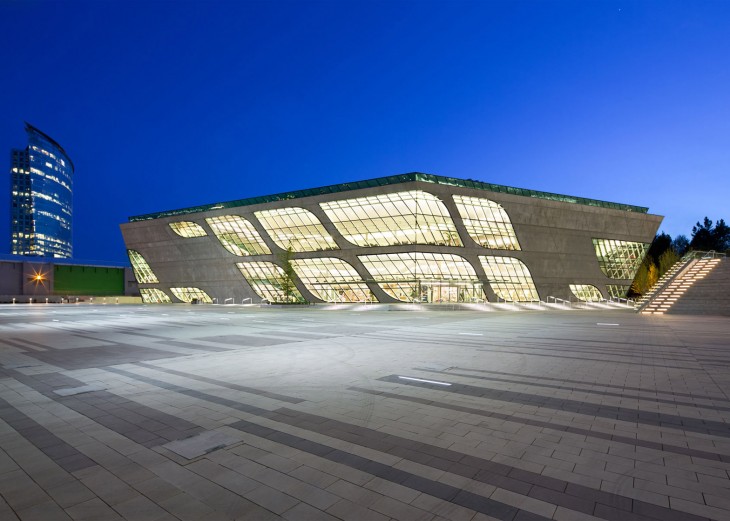 The building's sculptural form consists of concrete walls that partly slope inward, providing visual interest while also minimising solar heat gain.
The northern side of the building comes to a sharp point, resembling the bow of a ship, while windows include both curves and points – both features that have been popularised by the work of the late Zaha Hadid.Computer modelling software was used to ensure the concrete formwork was "highly efficient and easy to construct".
"The exterior concrete structure was carefully detailed as the final surface, thereby eliminating the need for expensive building cladding," the firm added.
The team incorporated expansive areas of glazing, ensuring plenty of light enters the building. They also designed the entrance to feature clear sight lines, allowing visitors to quickly get oriented once inside the facility.
"The building design evolved out of the need to provide a space for reading, studying, and above all, gathering as a community," said the firm.
"With advances in easily available electronic information, the role of libraries is changing and the book collection is no longer the central focus."