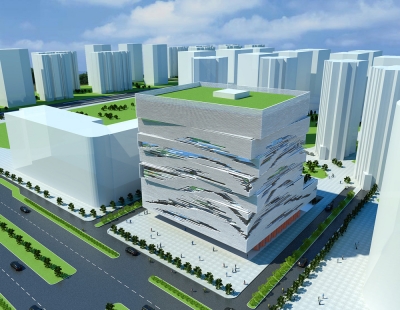 Project: Taizhou City Cultural and Creative Industry Building
Designed by Miliy Design
Design Team: Frank Wang, Leilei Li
Architect In Charge: Steven Wang
Project Area: 18 836 sqm
Location: Taizhou, Zhejiang, China
Website: www.miliy.com
Miliy Design is sharing with us their design for Taizhou City Cultural and Creative Industry Building, to create this impressive building they drew inspiration from mountainous area of Taizhou. Discover more of the project after the jump: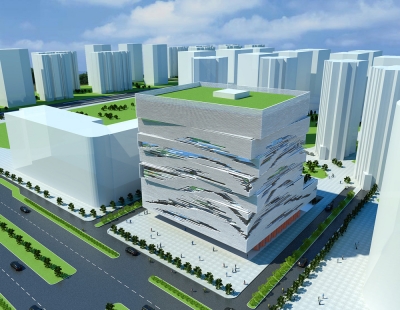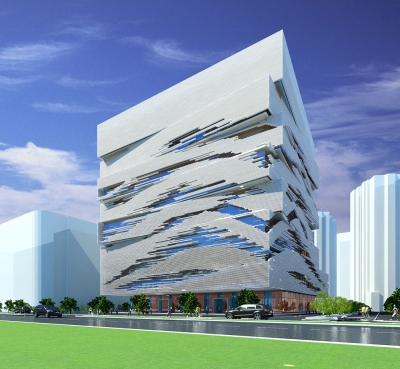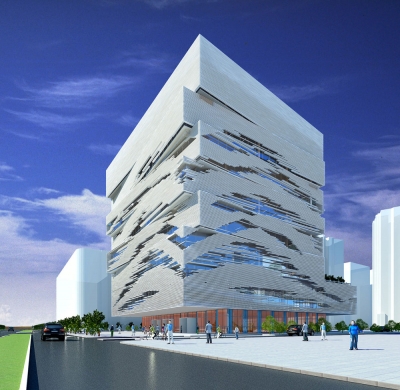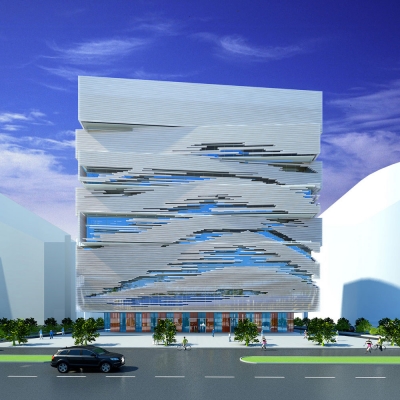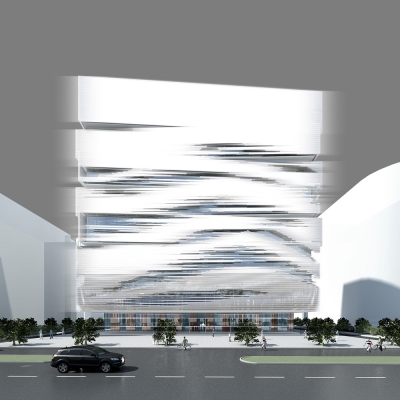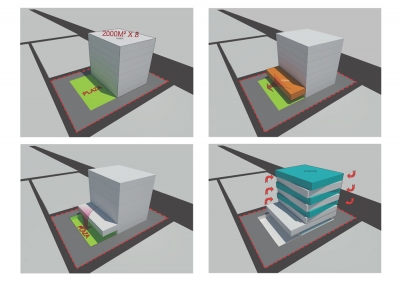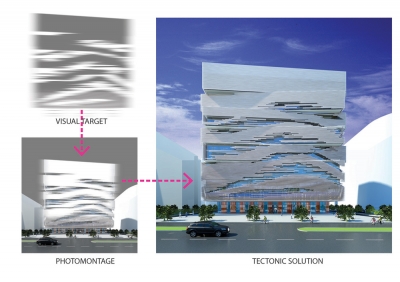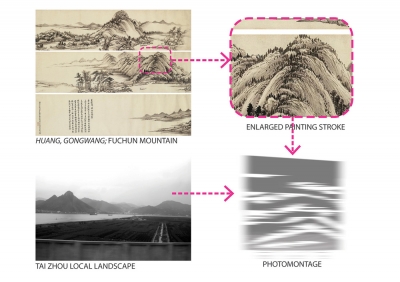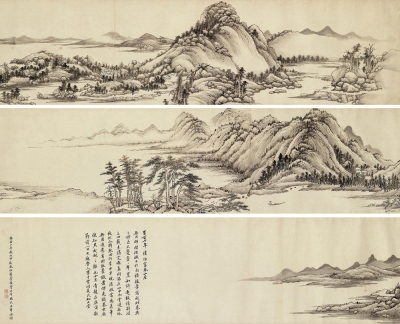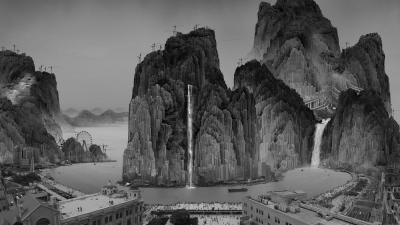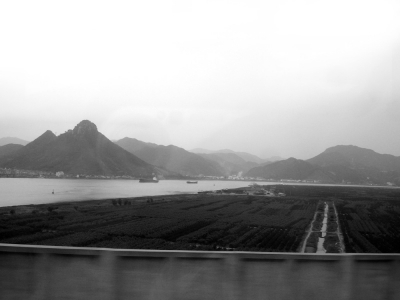 From the Architects:
Taizhou city is a hilly area. The natural mountain landscape is the very unique backdrop of the city.
From ancient time, natural mountain and river is the inspiration of Chinese painter. Culture and landscape has the mutual connection from then. Chinese painting prefers the abstract way to express the more real images in their mind, such as the masterpiece: "Fuchun Mountain, Gongwang Huang" as famous of its abstract strokes.
Chinese contemporary art somehow inherited this tradition. Shanghai artist Yongliang Huang uses current architecture as the image resource to photomontage then into the tradition Chinese painting.
This project is located in Taizhou city with the program of creative industry. The idea to creates a unique façade to draw attentions becomes the perfect opportunity to combine the local landscape and traditional Chinese painting expression by using modern computer techniques.
The first floor uses color glass to enrich the atmosphere of commercial space of young people.
The second floor provides the space for art and culture education with the outdoor terrace full of natural landscape.
The sunk garden increase the useable area with natural light and ventilation.