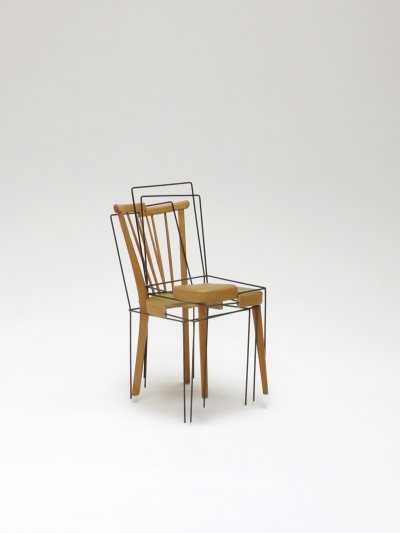 Project: The 3/4 Place Keeper Chair
Designed by Julian Sterz
Website: www.juliansterz.com
The impressive design of 3/4 Place Keeper Chair is work of designer Julian Sterz. There's more after the jump: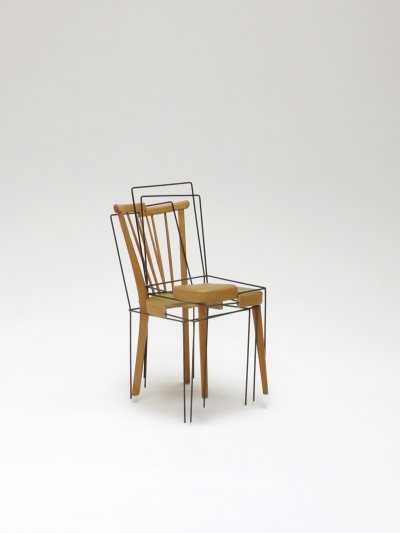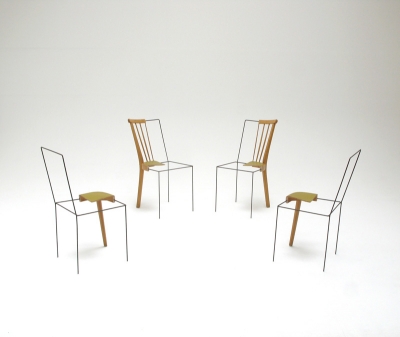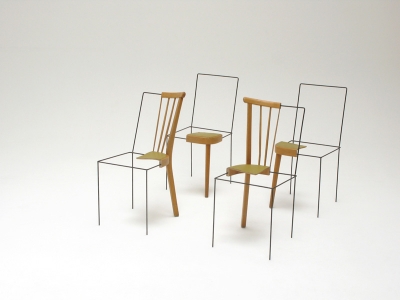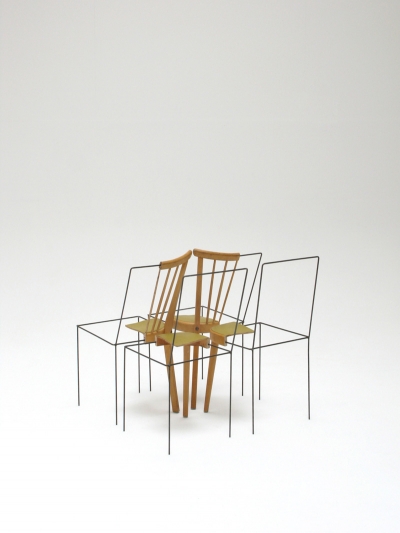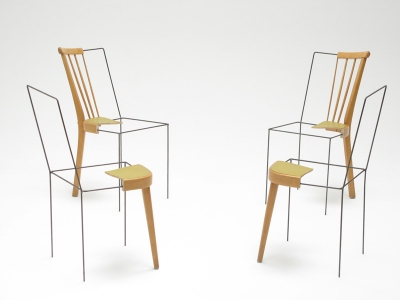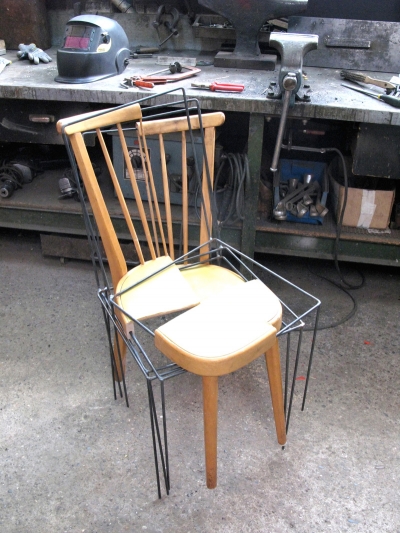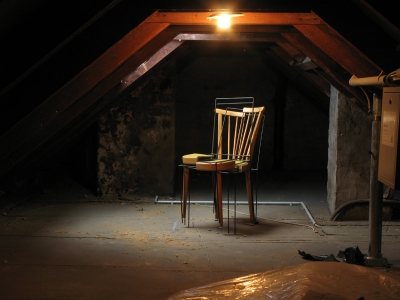 From the Designer:
As a topic for my design project I chose the keyword Place-Keeper. For my work as a graduating industrial designer this word has something to do with the relation between an original piece or role model respectively and its copy, reproduction or its interpretation. Further terms like cast, plastic or sculpture, which are commonly used in the Design as well as in arts, are familiar.

At the beginning of my working process I had the notion that it might be a charming idea in itself not to design formally on my own device. That led me to the idea to split already existing design objects including their adherent symbolic and material value and to distribute the resulting components to so called placeholder-objects who act as recipients. As an everyday item with a high recognition value the chair seemed to be a convenient object to experiment on. The thought of dividing a Chaise-Louis- XIV, or a Charles-Eames-Chair and to produce four out of the one excited me.

During the early working process, process two lines of chairs with four and six objects have emerged. The 1/4-Line (3/4-Platzhalterstuhl) is a combination of a kitchen chair –divided/sawed into four pieces– and welded steal wire as the placeholder. The second 1/6-Row (scale 1:5) is a composite made of 5/6 cast acryl and 1/6 part of a wooden chair which previously served as a model for the casting mould.

By achieving these early results I noticed that, in spite of my experimental approach, the aim of my diploma thesis was to create an industrial product. For that reason I allocate the mentioned lines to the art of installation, thus stopping to continue the other aspects. I hope that I will be able to renew these ideas in another context after my studies.

In my third attempt to design and produce an industrial object which can be used and produced in mass production I was inspired by conceptual and formal elements of the previous working process. The aim was to design a chair, whose six main elements (four legs, seat, backrest) will be united as one through one other plastic cast element. During this second design process another concept of a chair was developed which is based on the concept I have already described and which leads to two further chair designs.