Kim Jones returns to his hometown of London to present Dior Men's Fall 2022 collection. Inspired by Jack Kerouac's novel "On the Road", the collection, presented at Olympia London is a celebration of ceaseless imagination.
Literary and literal, the influence of the Beat Generation was the inspiration for the scenography, representing a supersized recreation of Jack Kerouac's 'On The Road' manuscript written on a single roll of paper. Ingeniously unfurled beneath the vast, barrel-vaulted Olympia London ceiling, this 120-foot scroll became the runway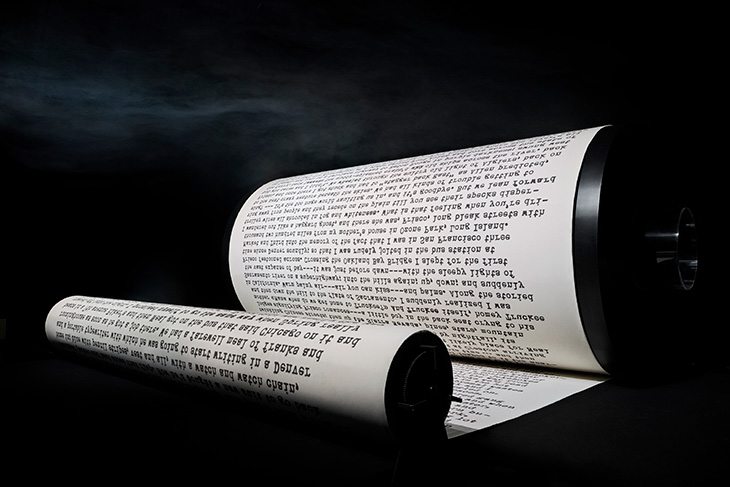 But you can go on thinking and imagining forever further and stop at no decisions to pick up a bag for the thinkings. Turn your thinking into your work, your thoughts a book, in sieges.
– Jack Kerouac, On The Road, 1957.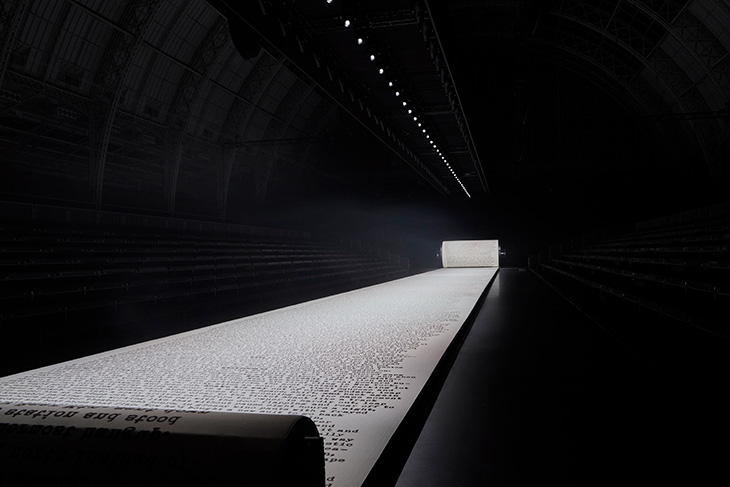 The first Dior men's show to be held in London, the Dior fall 2022 runway is preluded by a recreation of the library of rare first editions and documents held in jones' own London home, curated by Sammy Jay, the literary specialist at rare book dealers Peter Harrington. The show unfurls as a story itself: the décor reinvents the legendary manuscript of on the road, a continuous 120-foot scroll. It is a fitting backdrop to a collection dedicated to Kerouac's life and literature – and to the legacy of innovation shared by both himself and the house of Dior. – from Dior.