Graham Baba Architects have recently completed work on Center Table – North Campus at the University of Washington in Seattle, Washington. Center Table is conceived as a hub for student activity that connects living, learning, and recreation. The food hall complex features a rich array of food offerings in a setting that supports a mix of dining experiences.
Center Table was intended to serve as the major dining location for five new and many existing student residence halls as part of an ambitious plan to revitalize the University of Washington's North Campus and reconstruct their student life infrastructure. For the diverse demographic of the precinct, campus planners and the university's residential life team intended to offer not only a chef-driven food service facility, but also a site of social gathering and student life activities.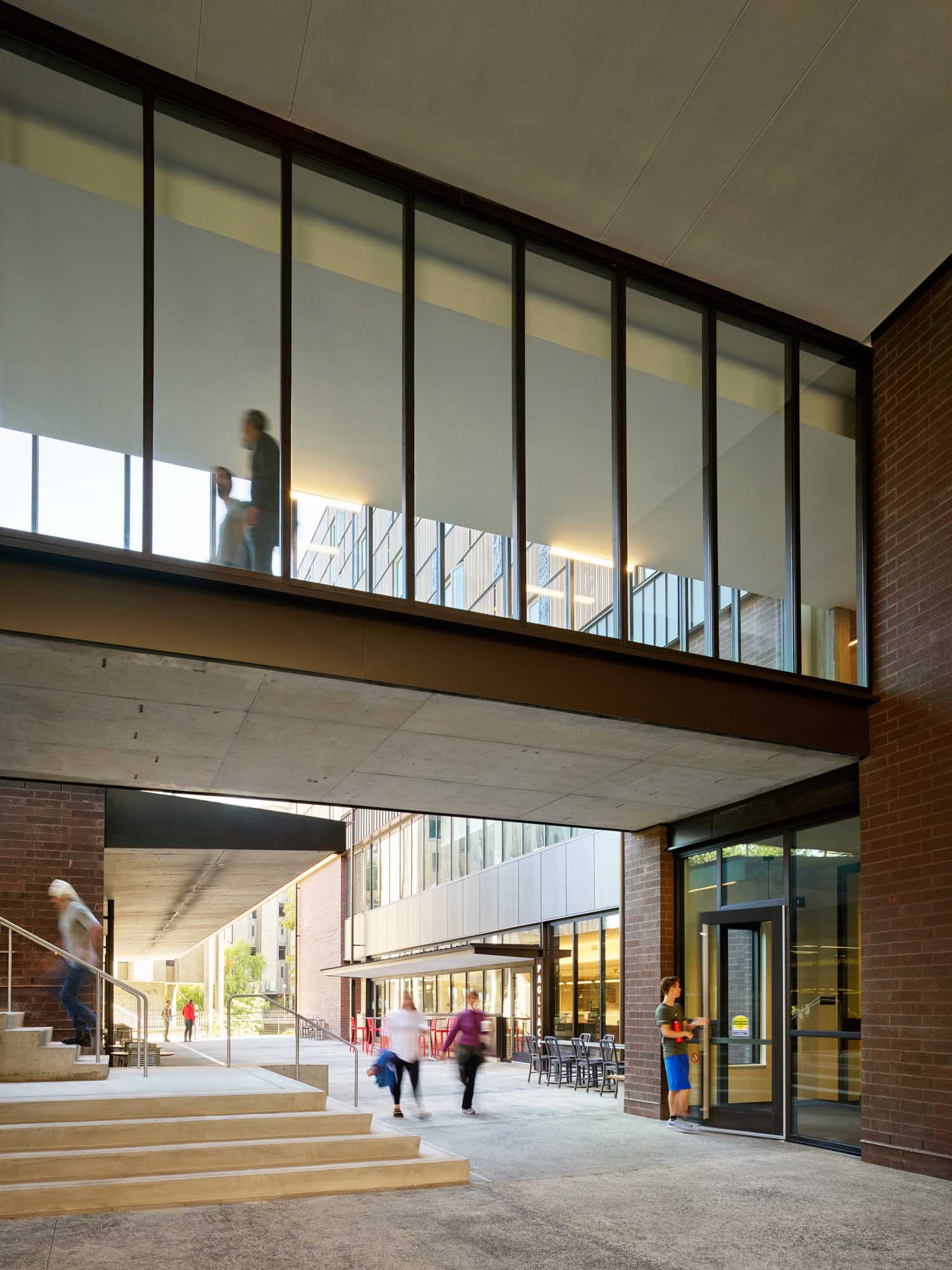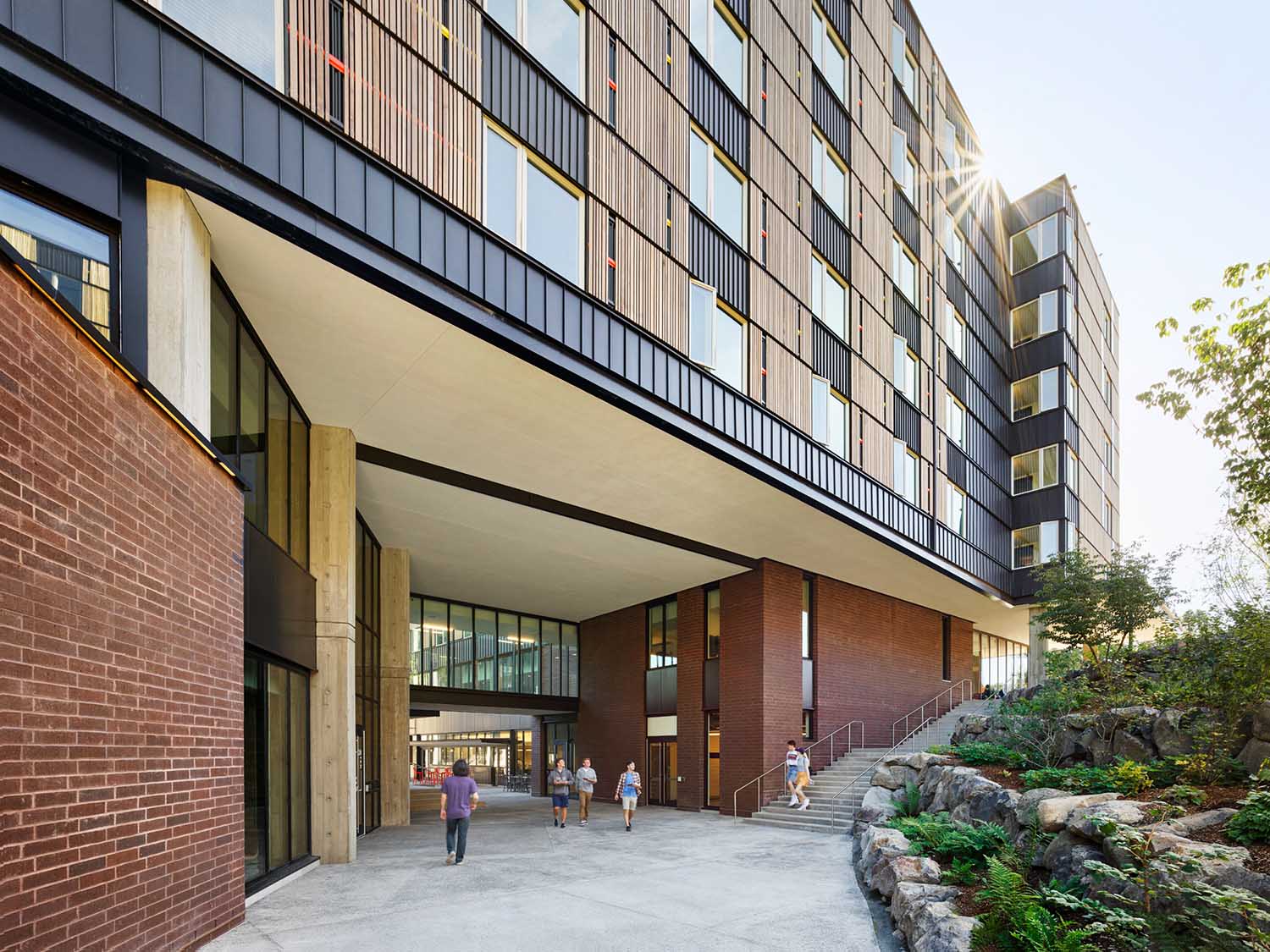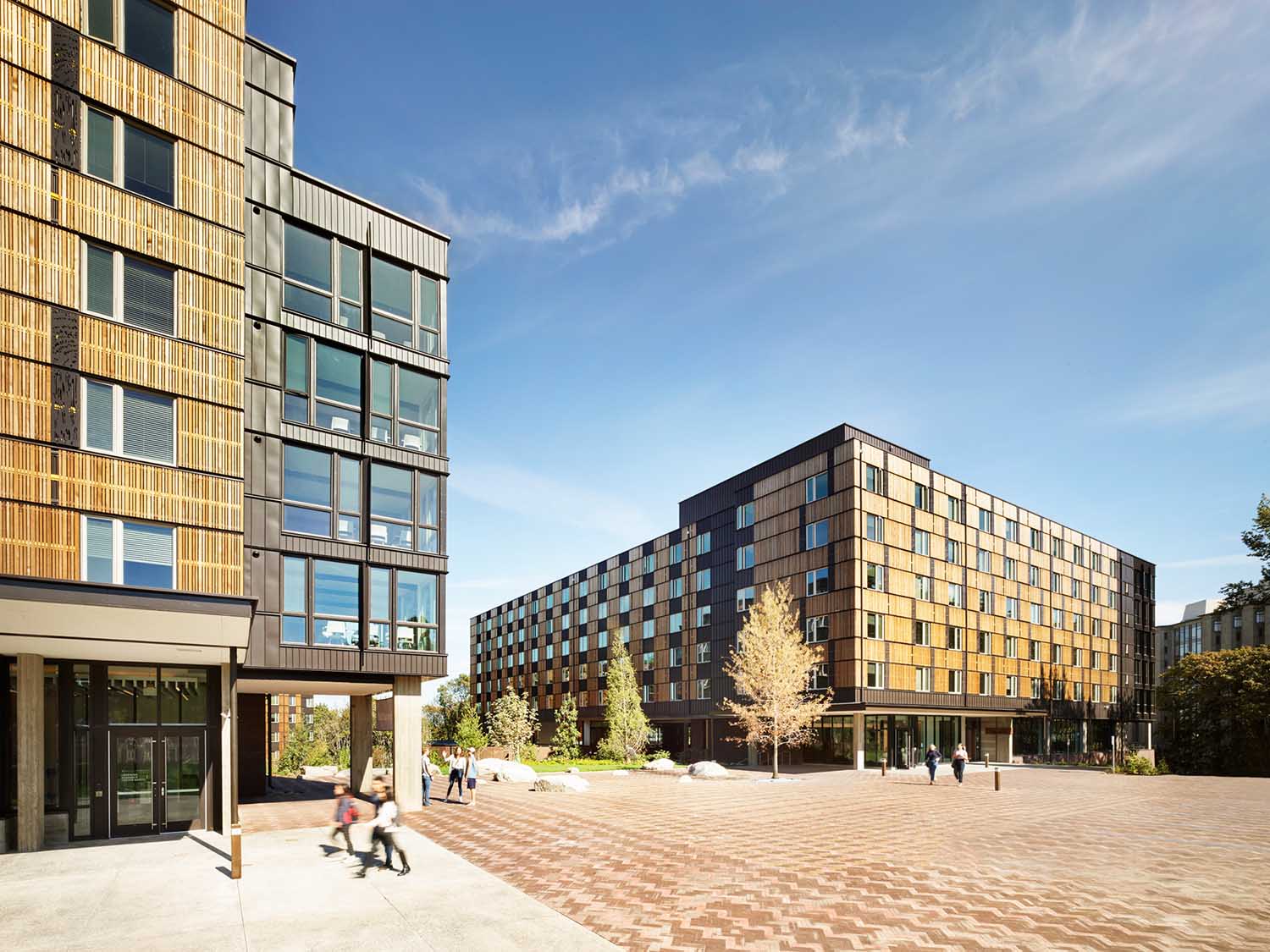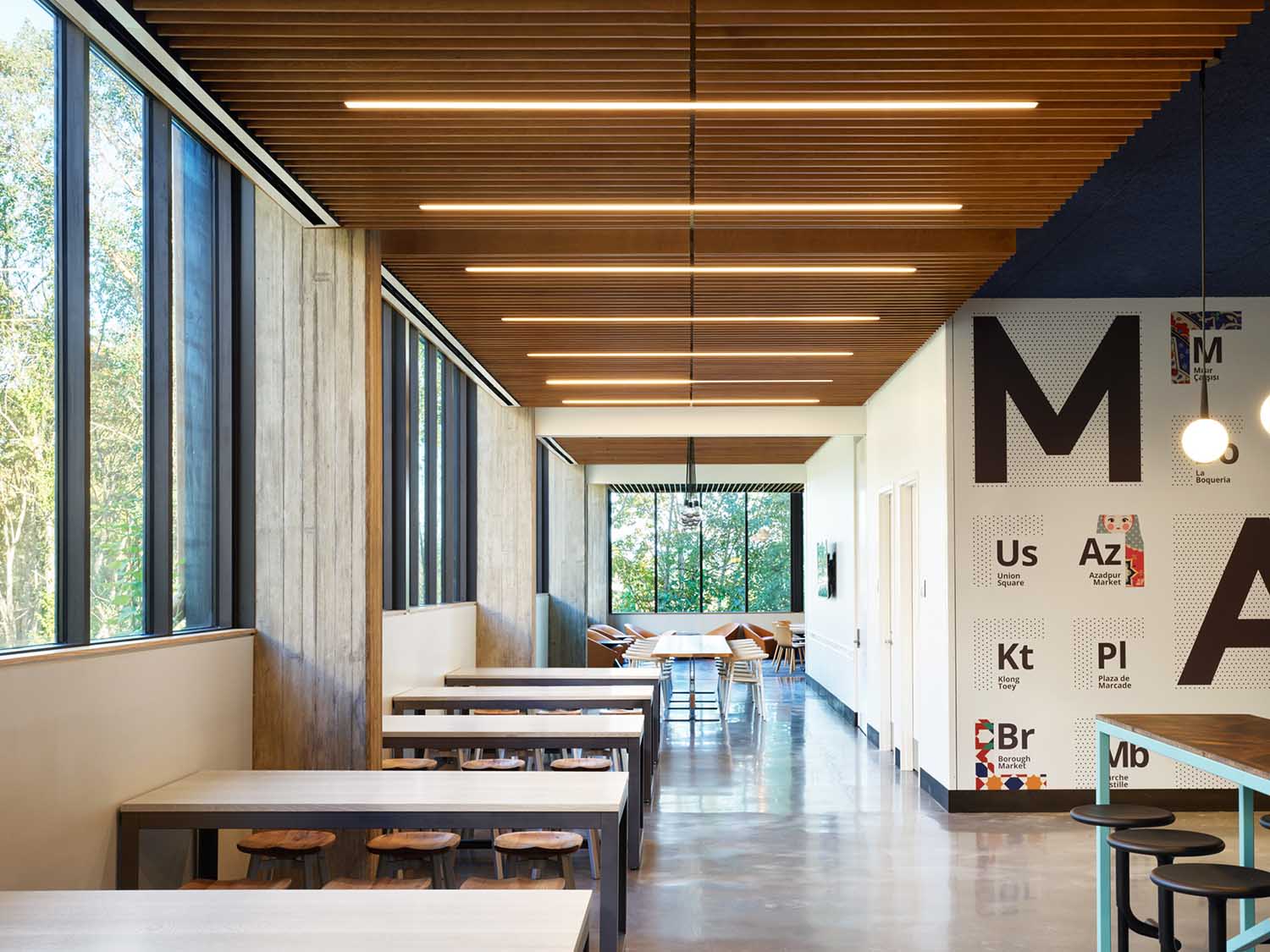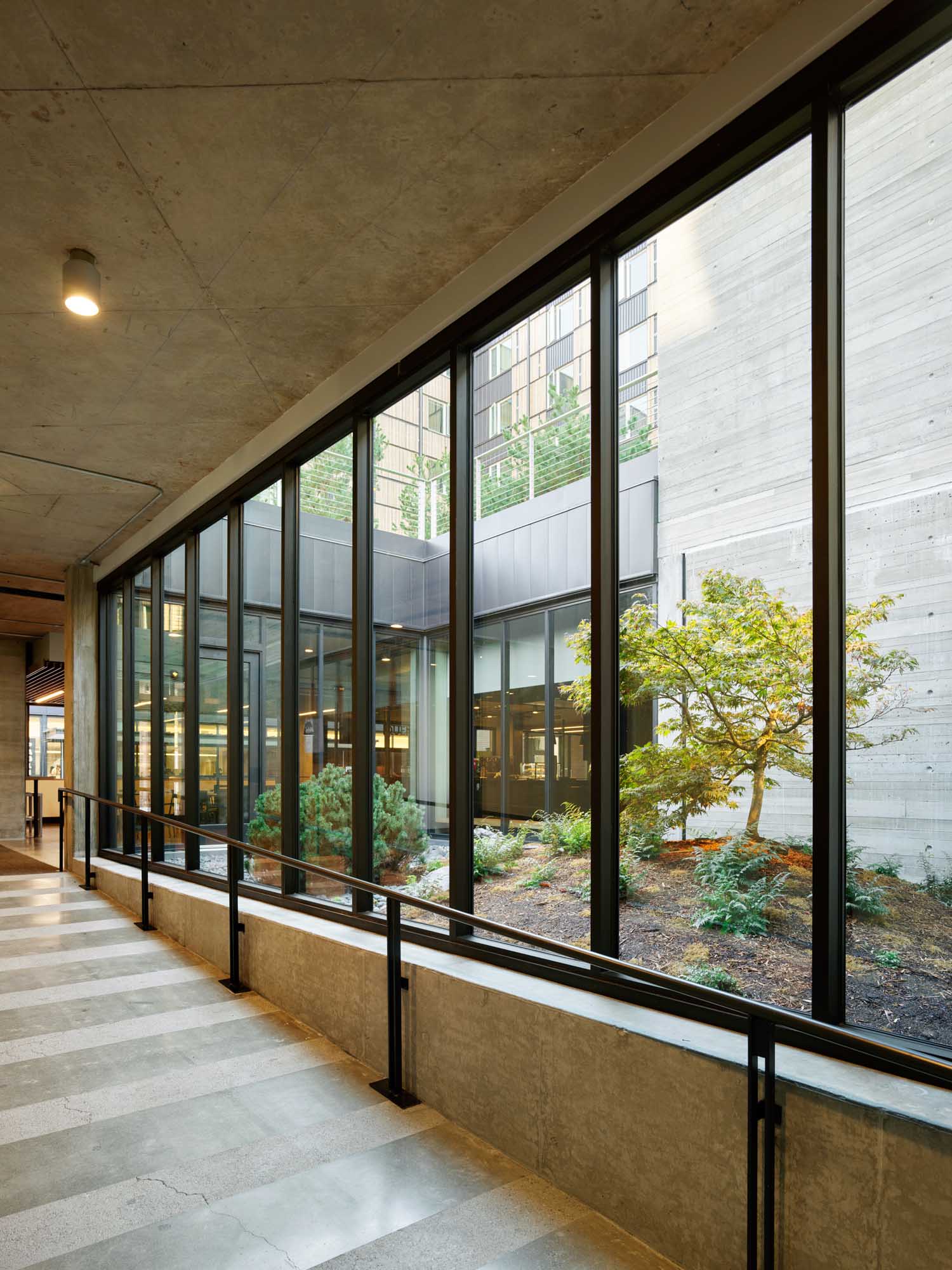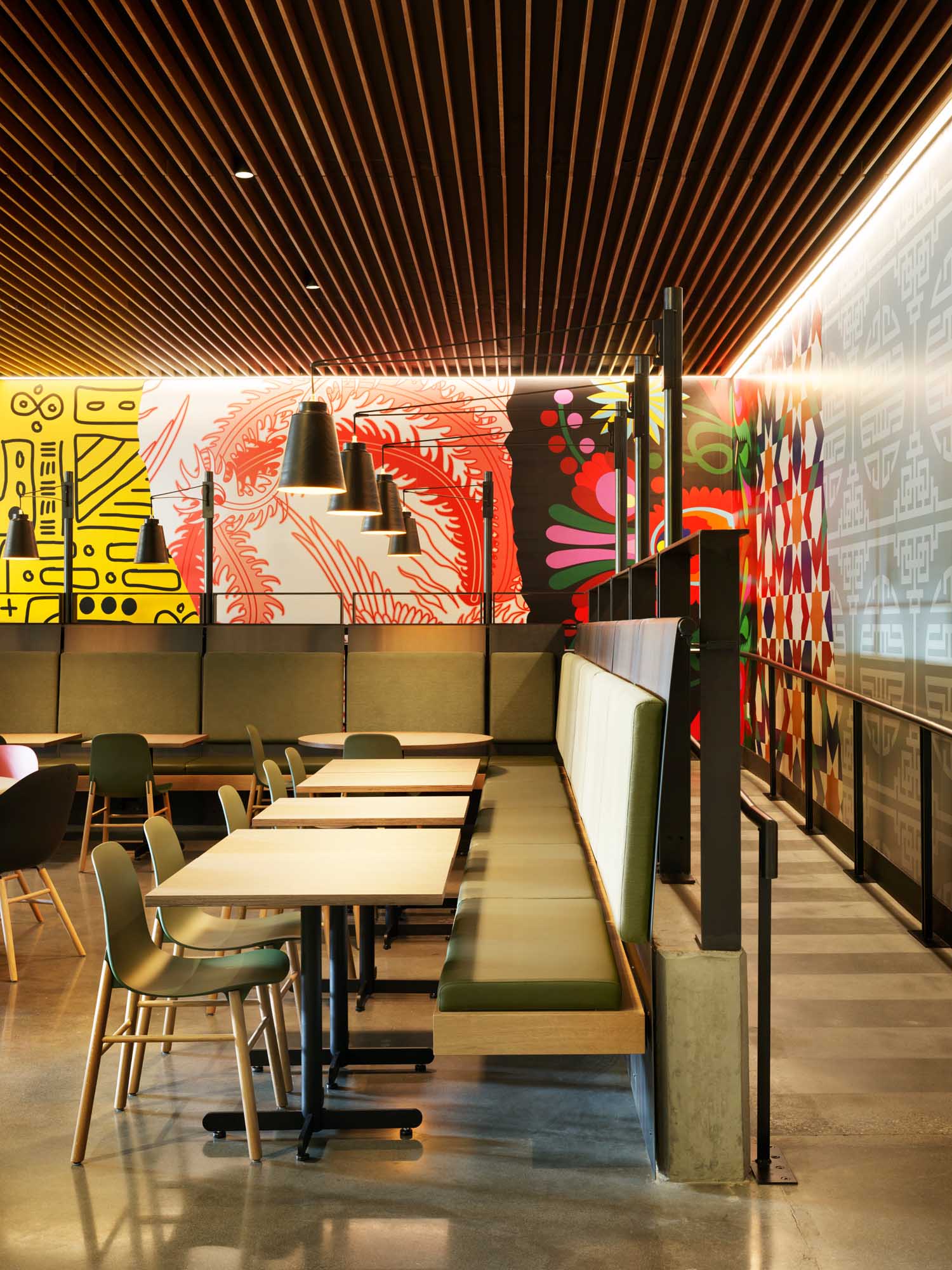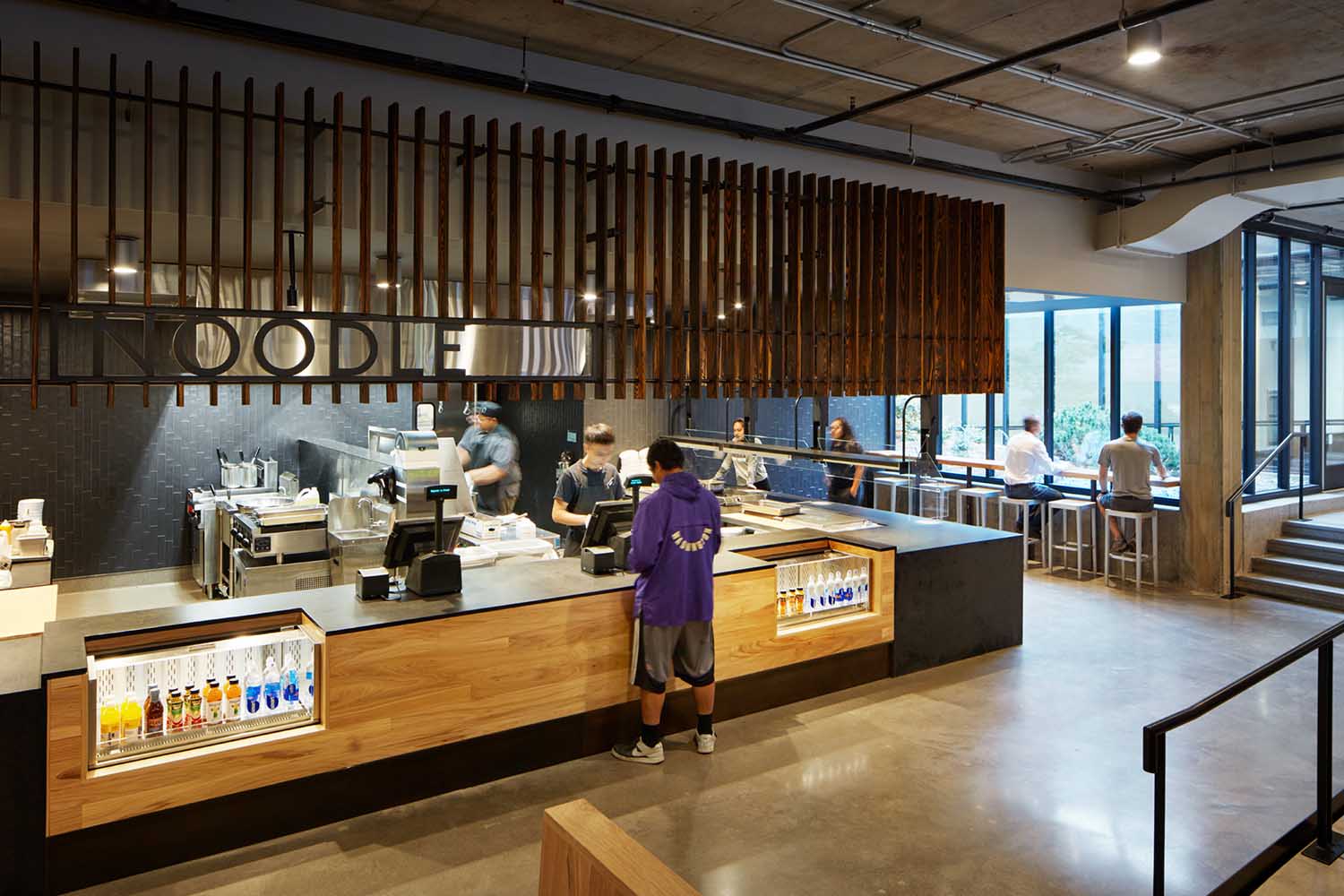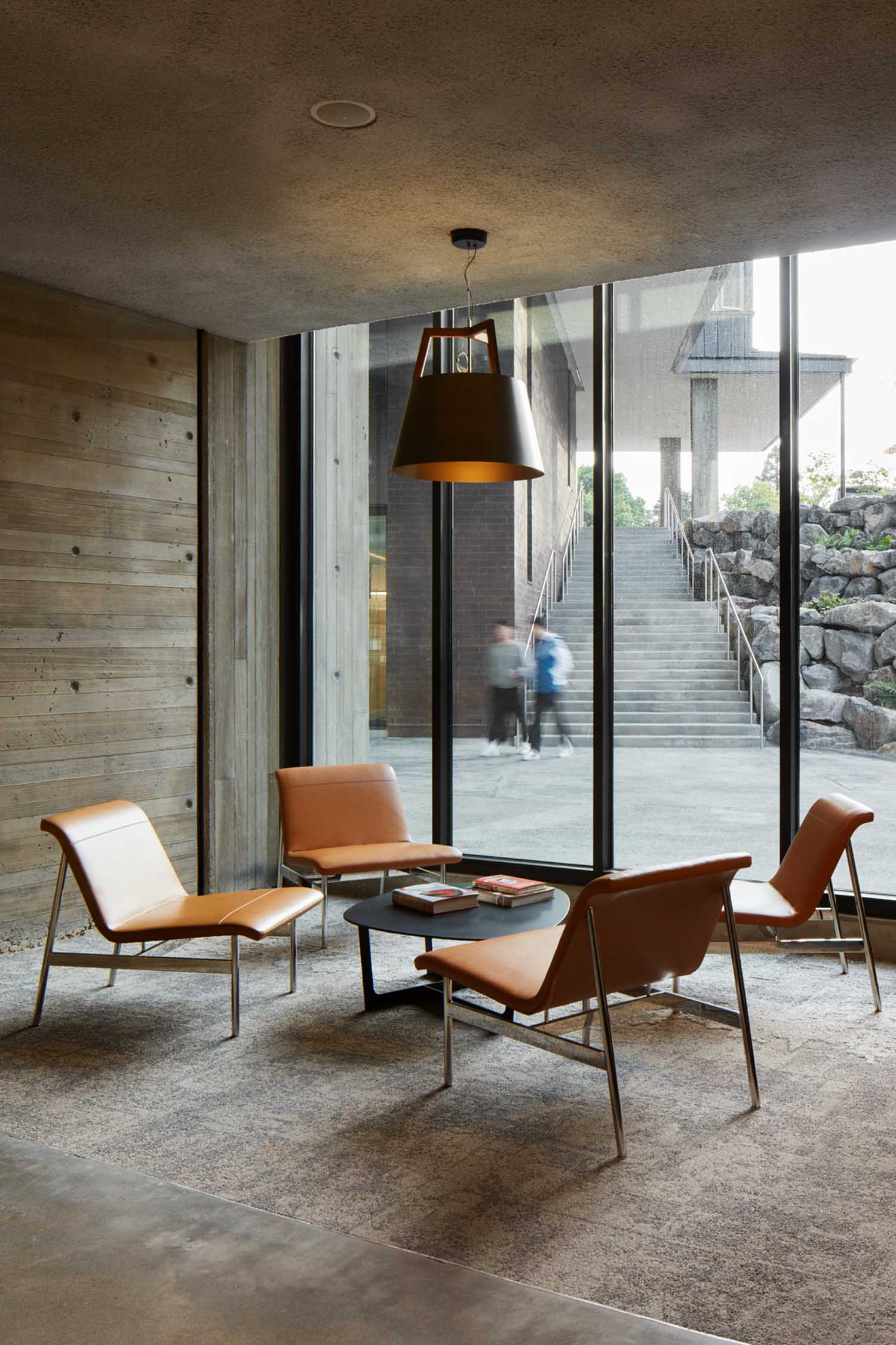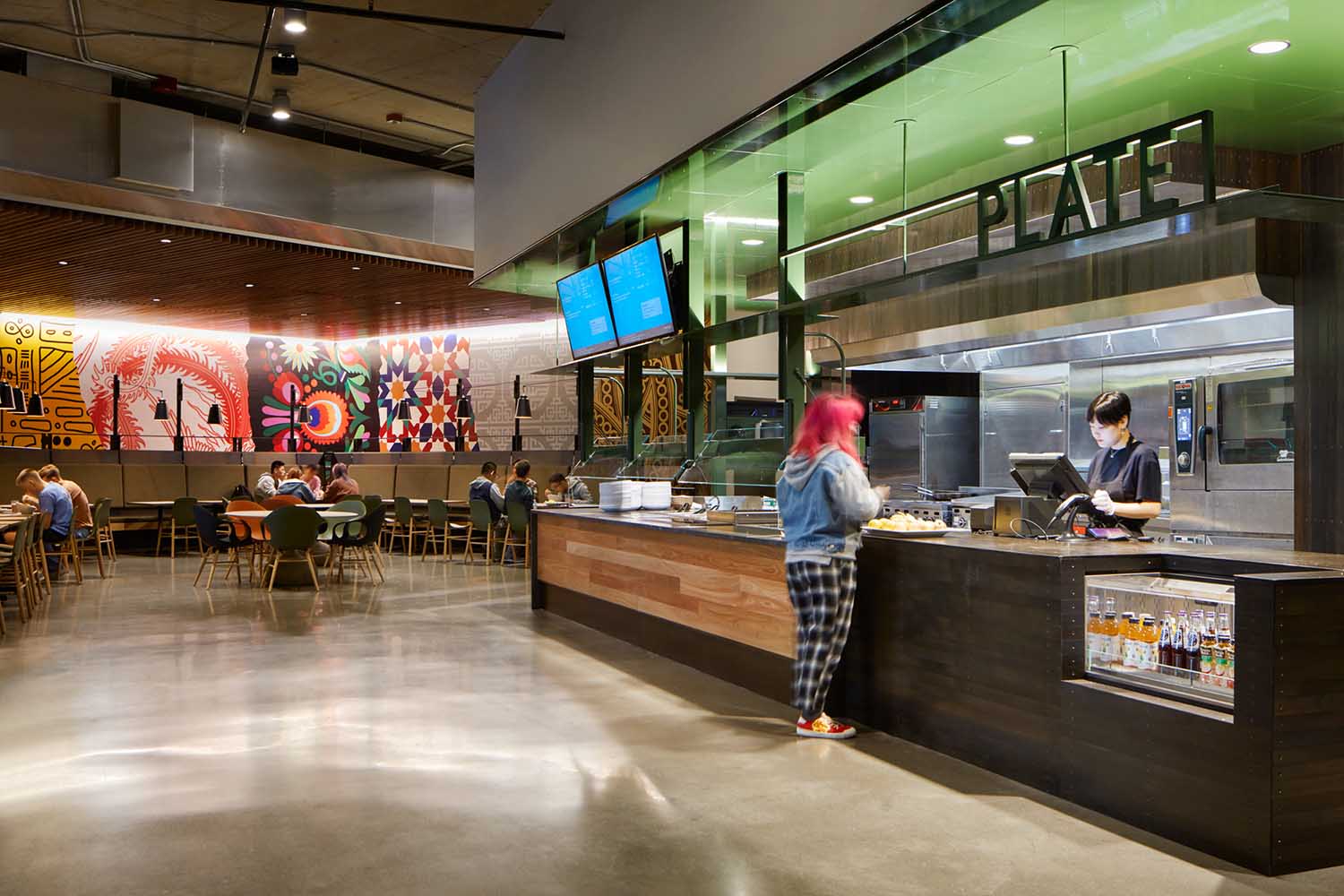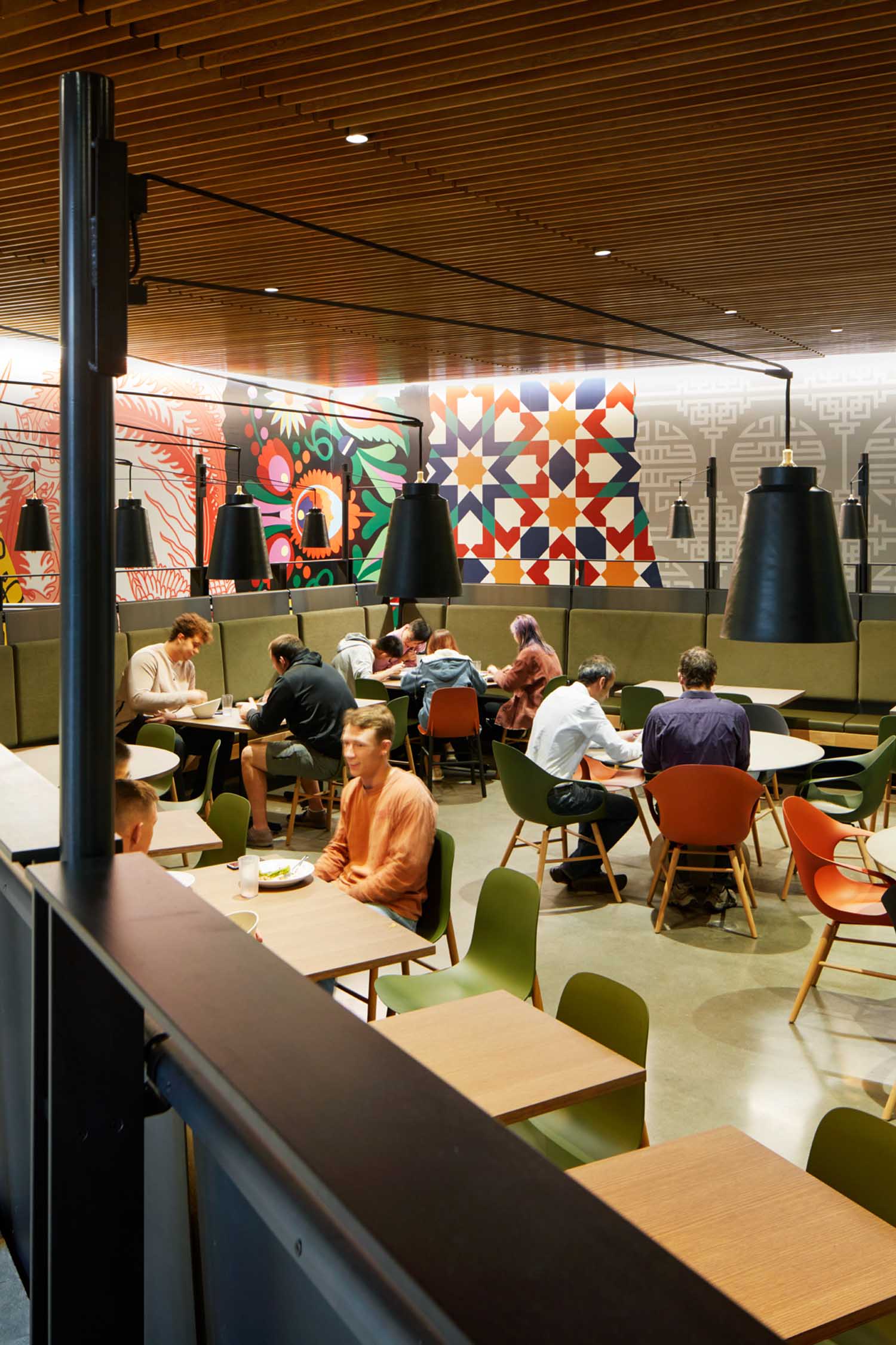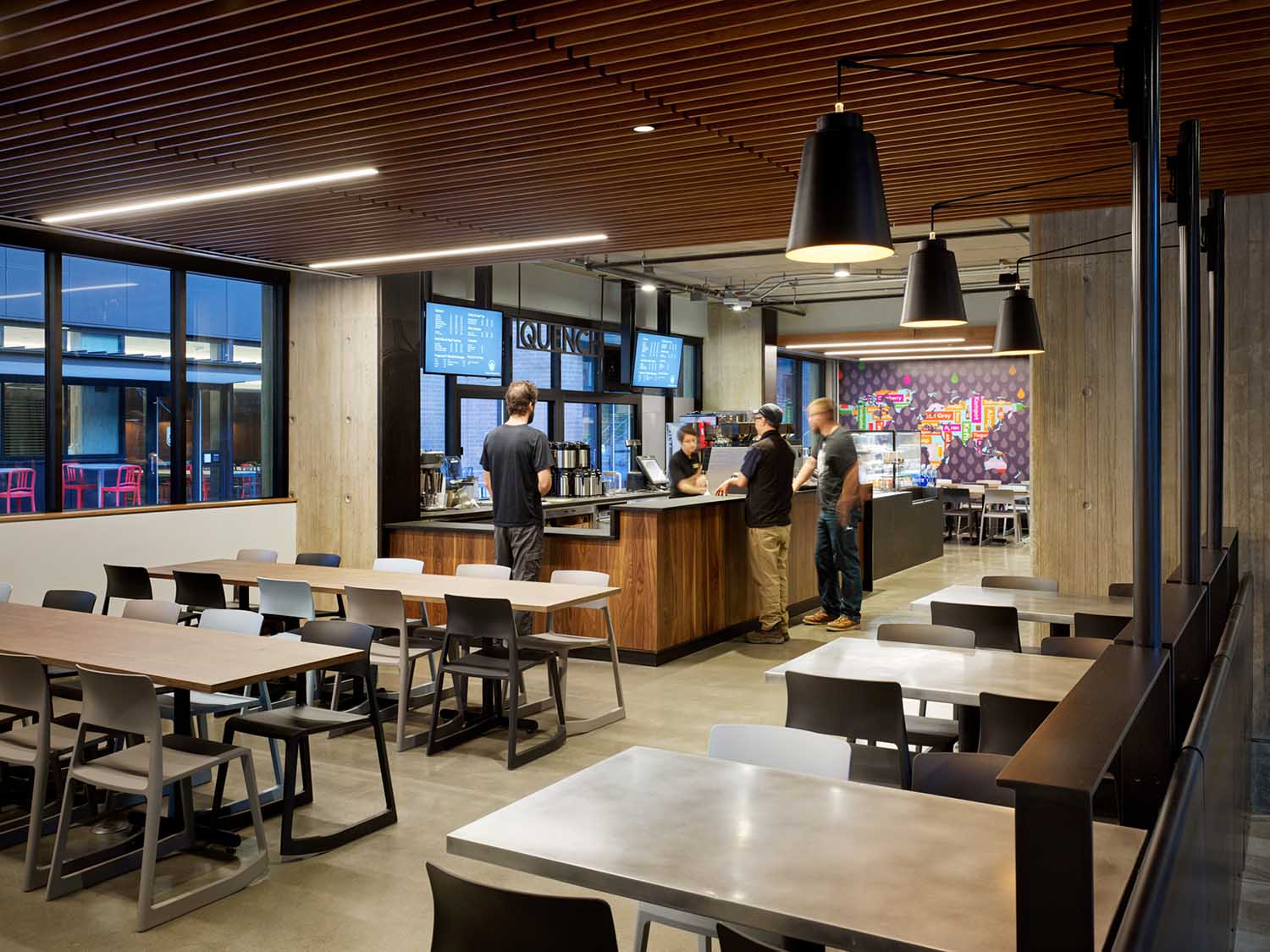 The Center Table dining facility has developed into a North Campus core that enables student engagement through a genuine fusion of living, learning, and recreation. It is nestled amid freshly created outdoor spaces against a backdrop of old growth trees. The design team aimed to develop a significant focal destination that supports the new residence halls and campus-wide student life through the design of eating, open food preparation, and tailored leisure spaces. The building is a major multi-building construction project on a university campus that is supported by the government. As a result, contracting needed thorough design documentation and competitive subtrade bids. It was necessary for design specifications, furniture, and finishing requirements to adhere to exacting university standards while still displaying the amount of care and elegance befitting a top-tier research institution.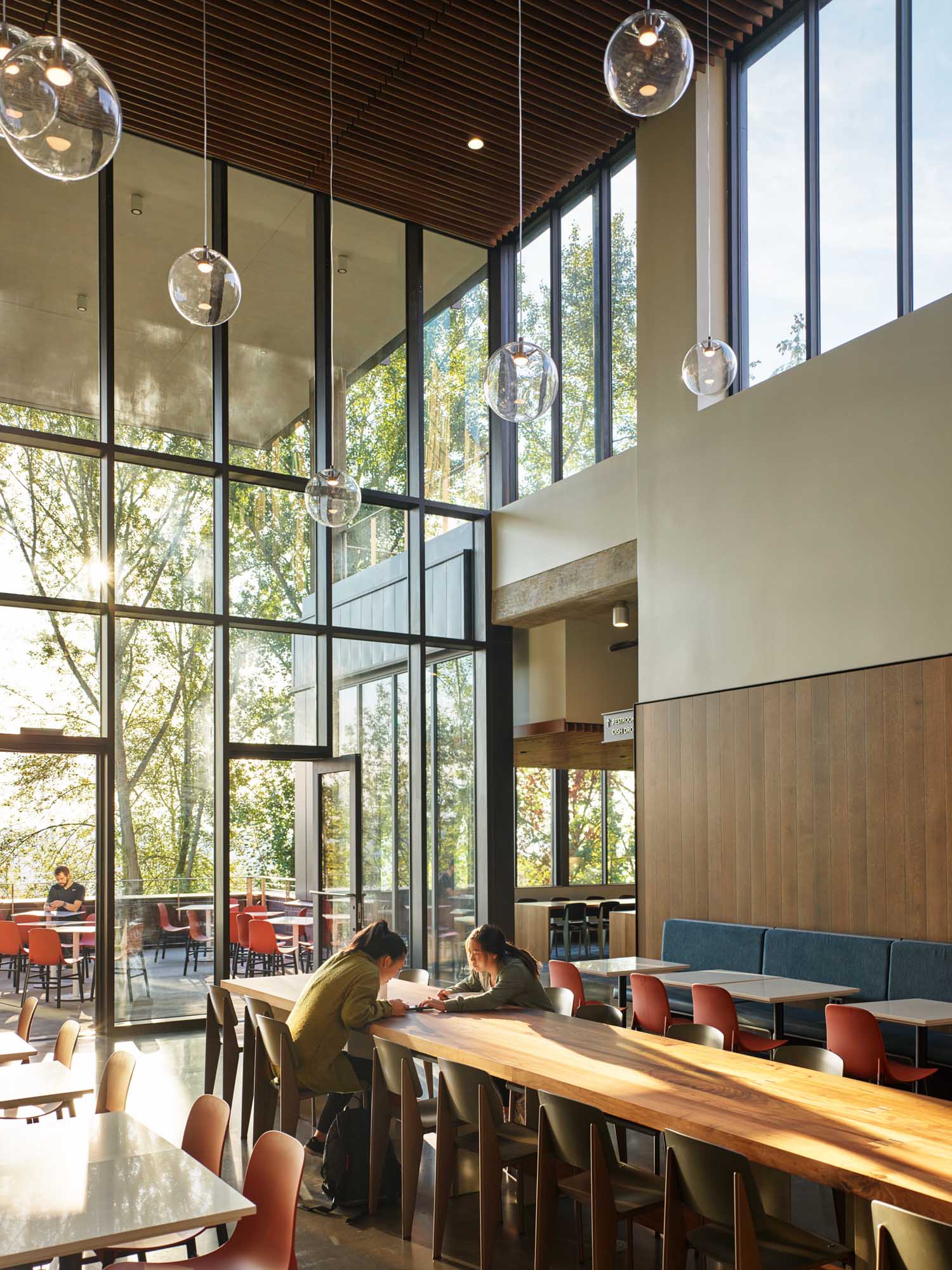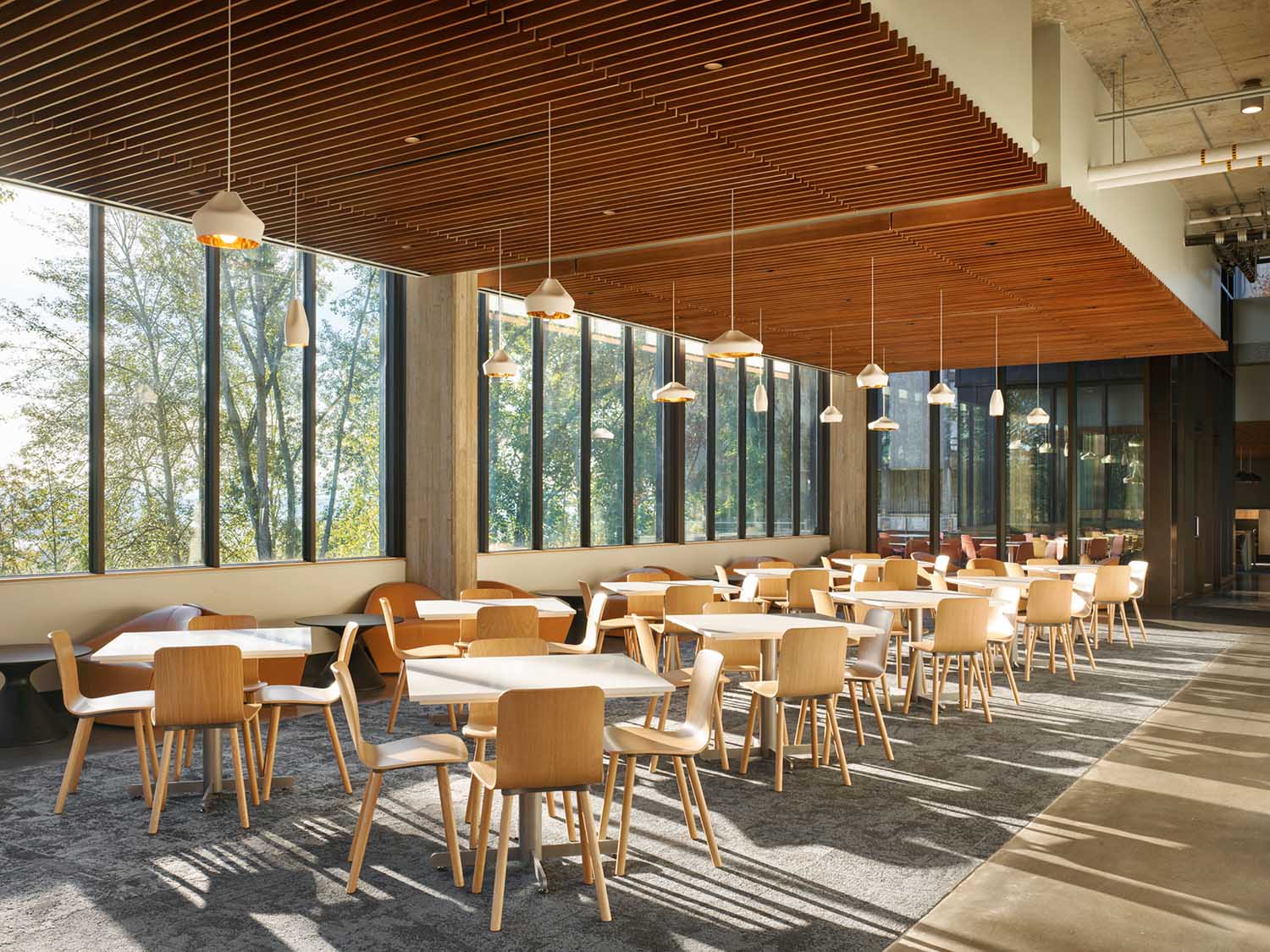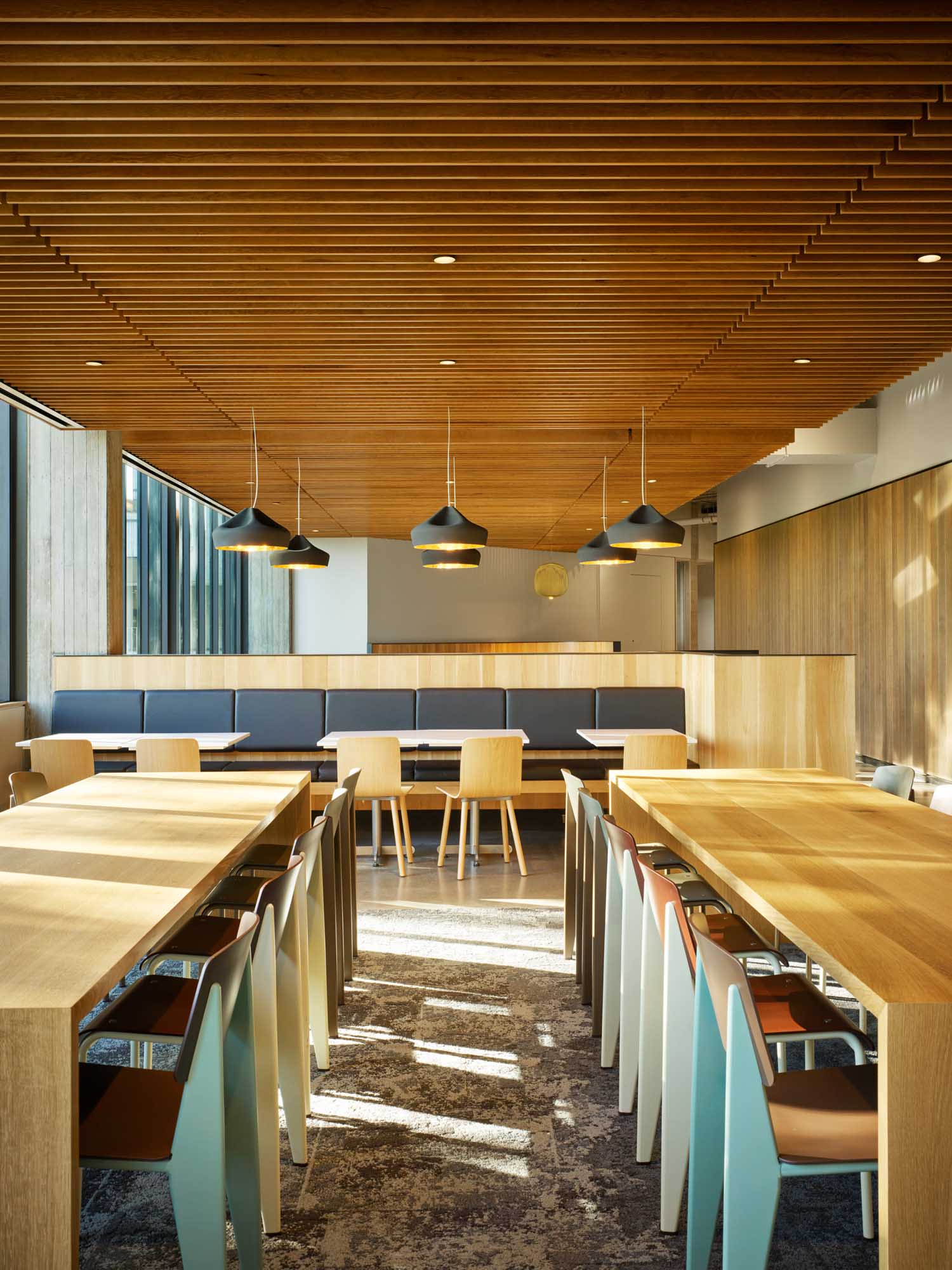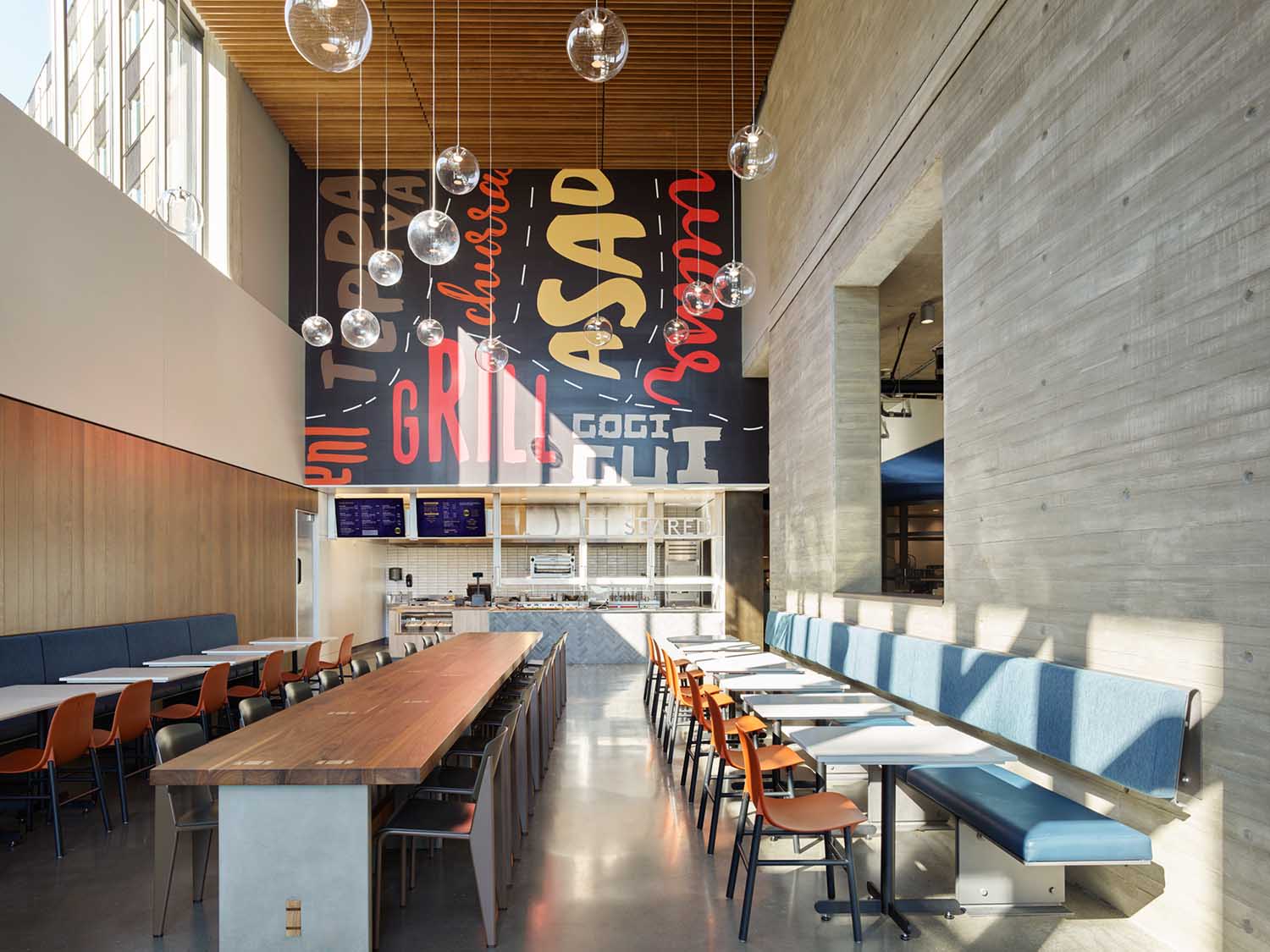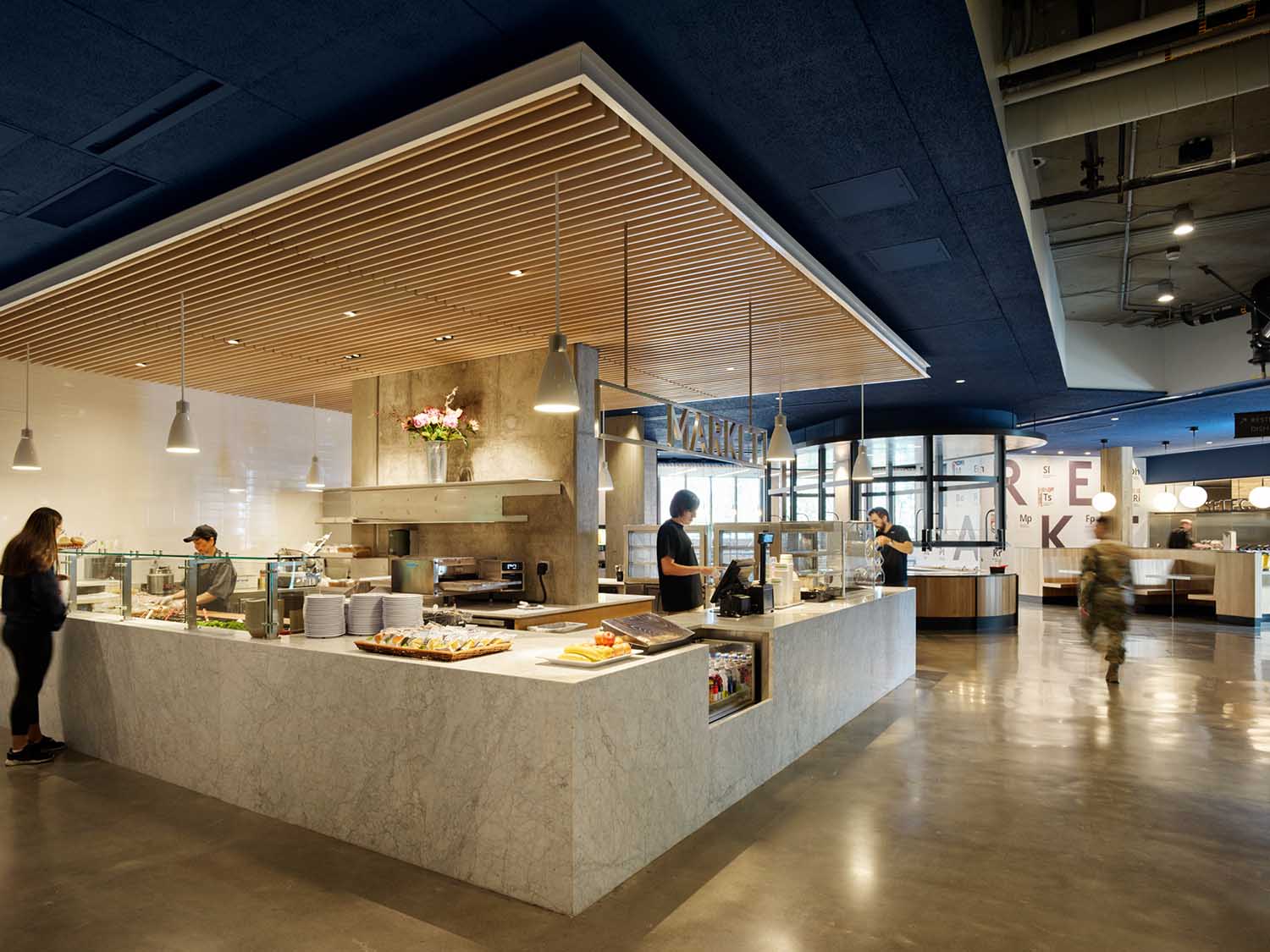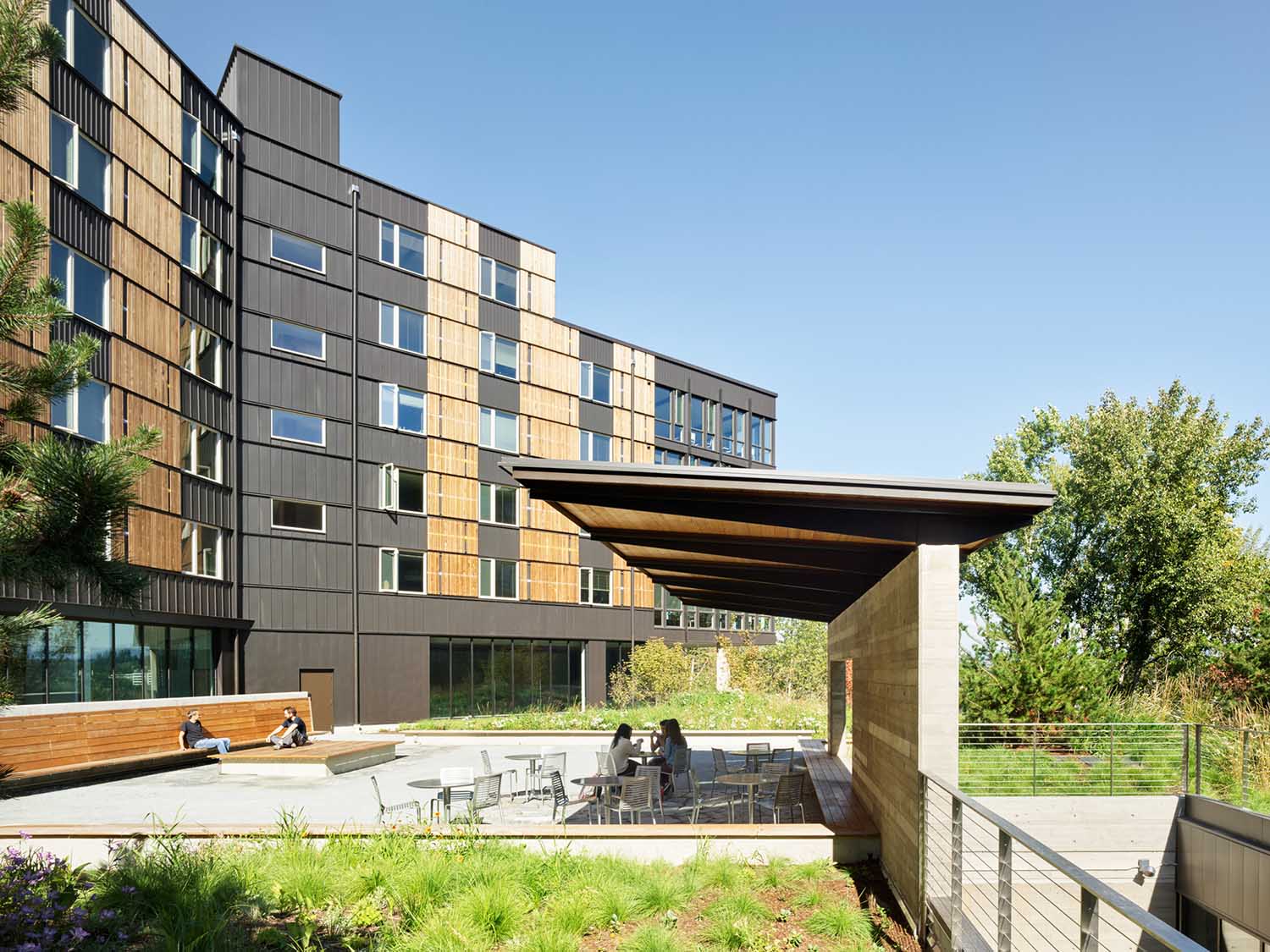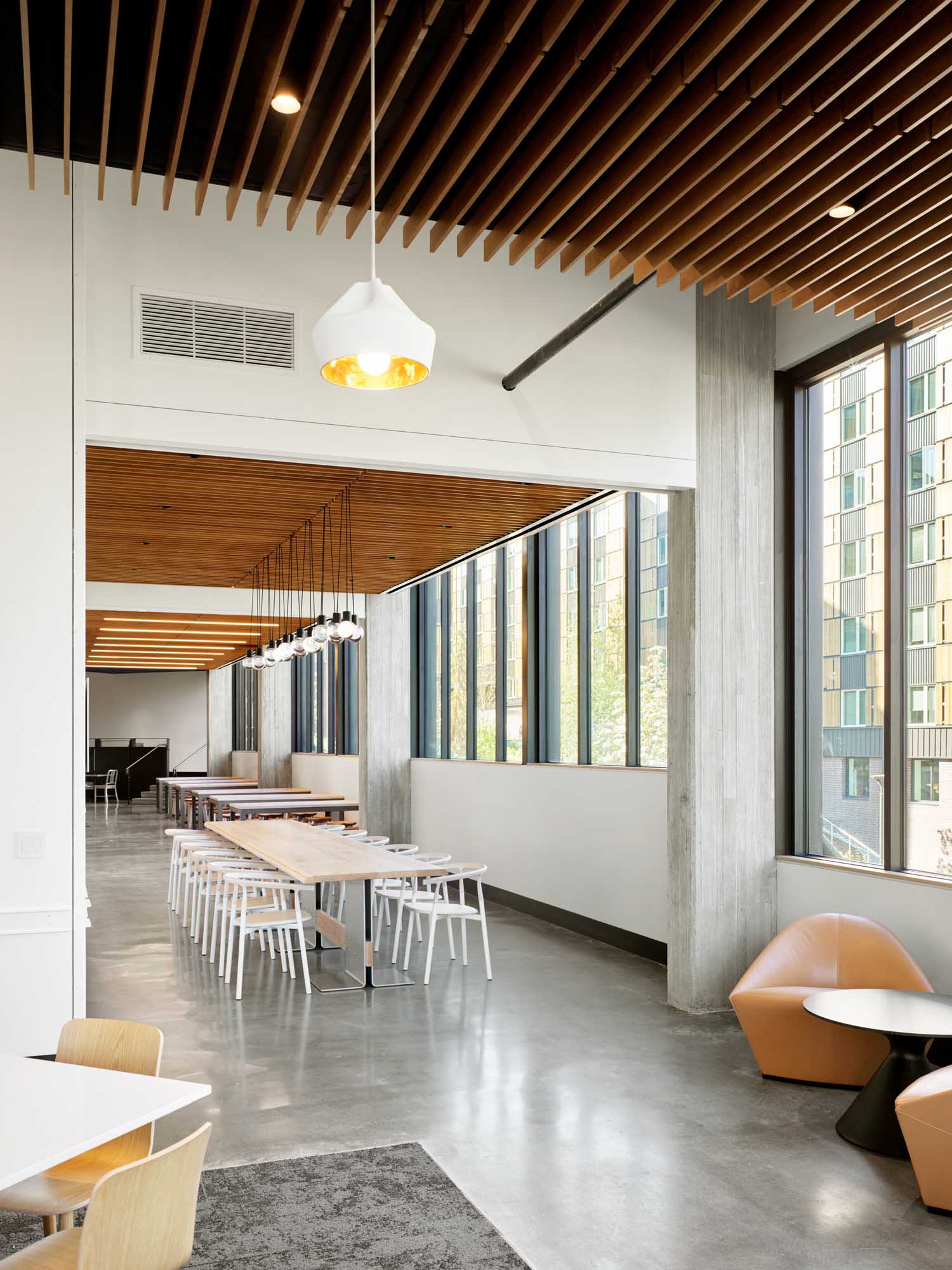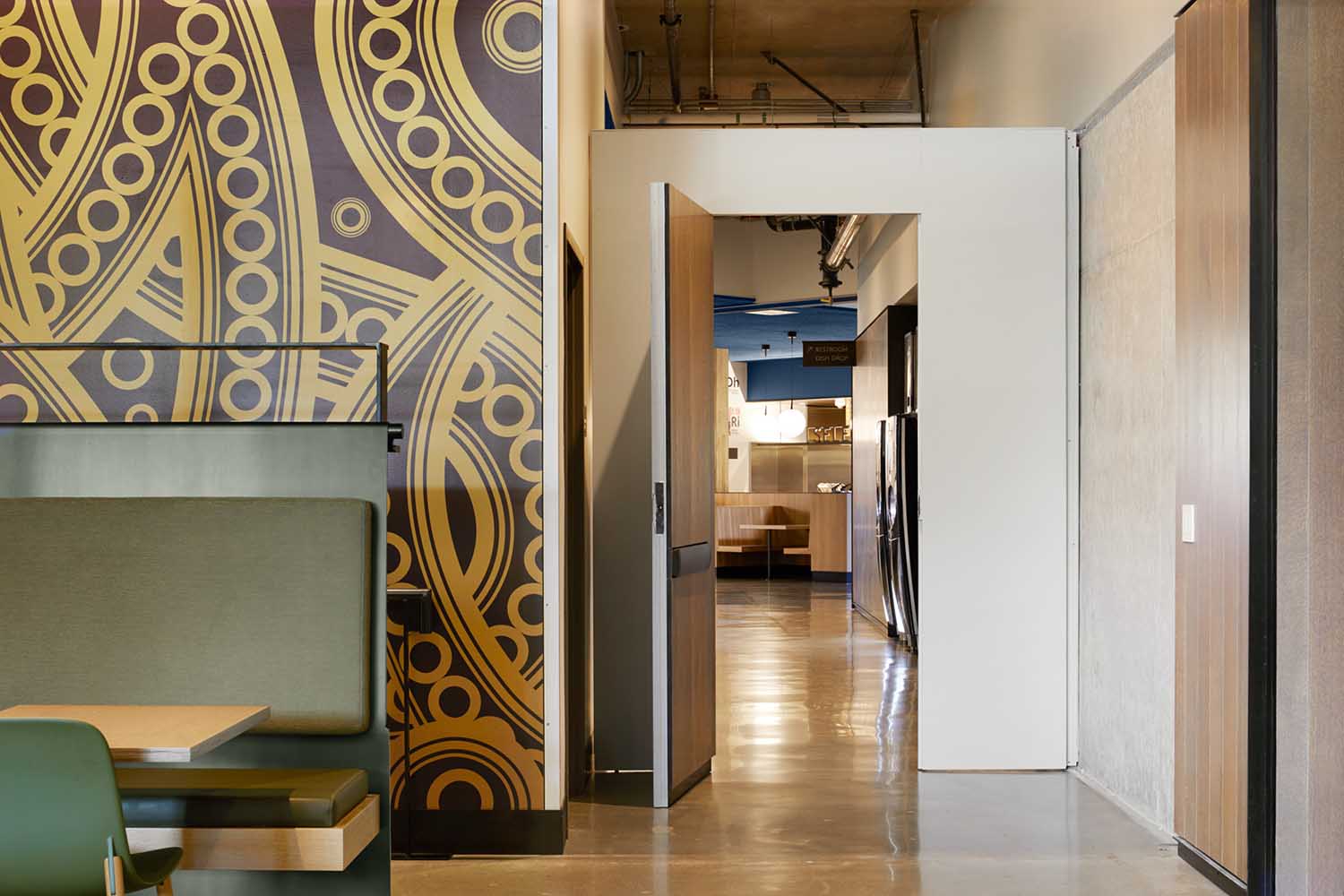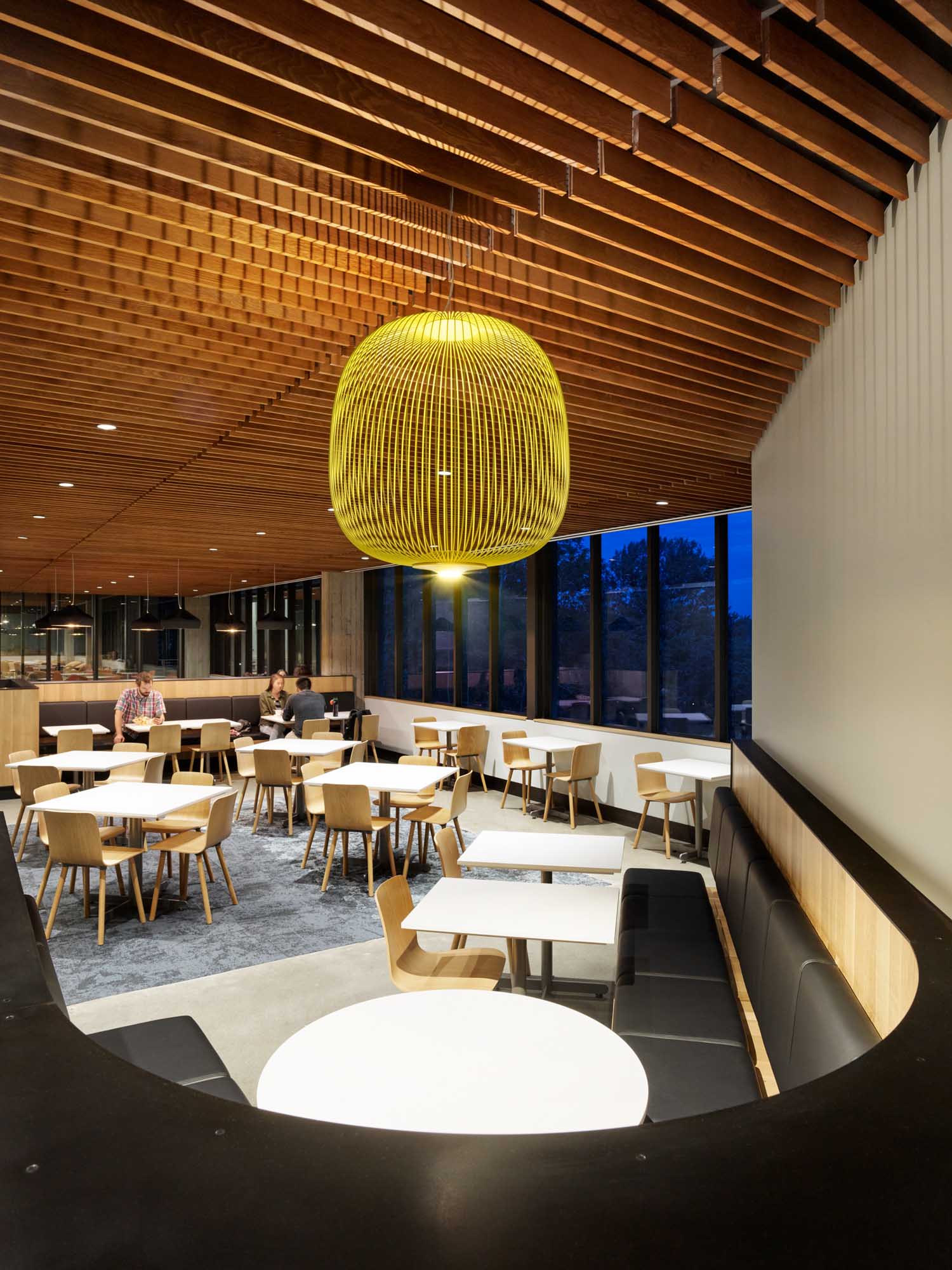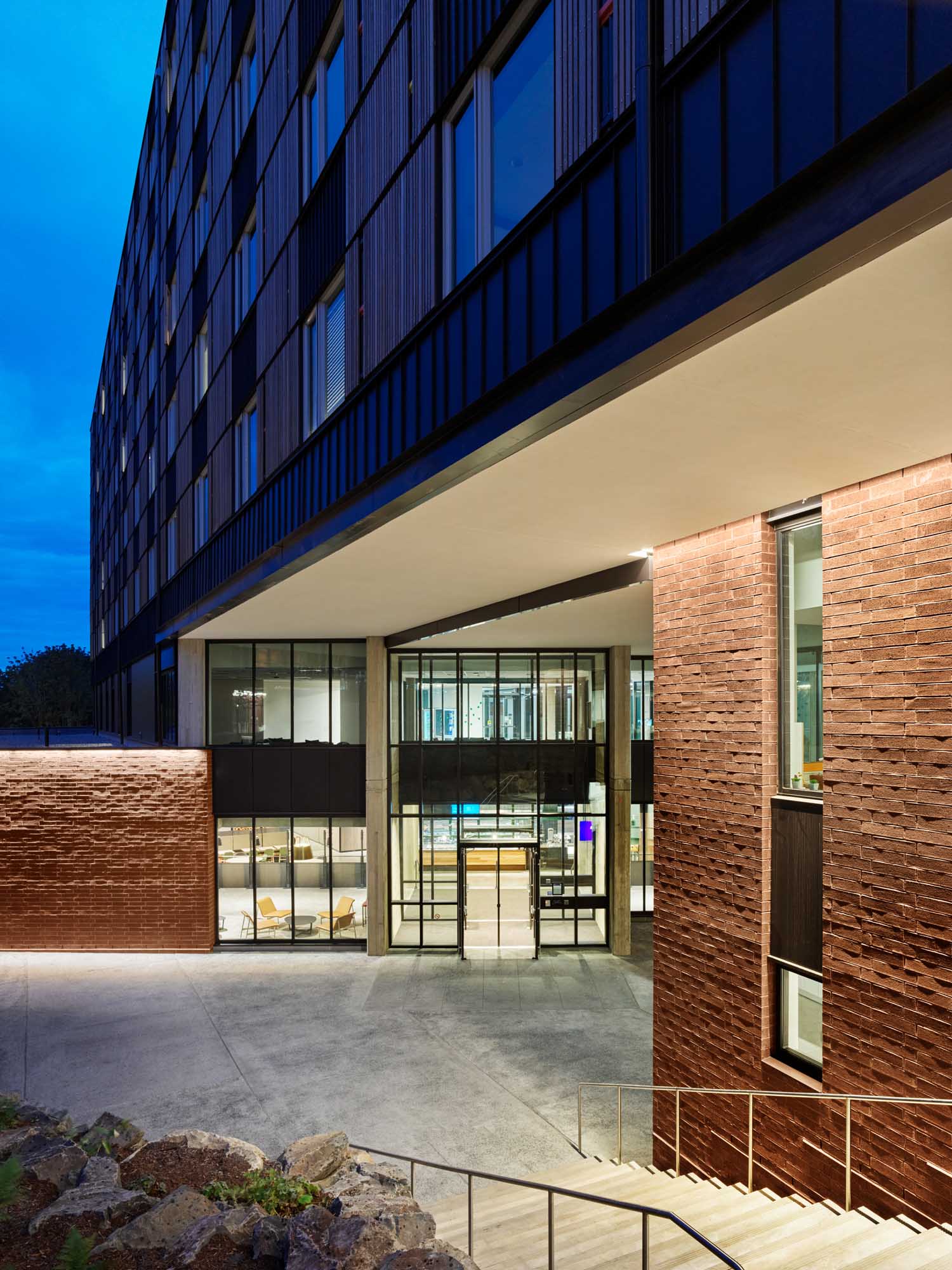 The 31,000 square foot building is a component of a sizable three building complex that required careful planning during the design and construction phases. The anchoring core of the food hall is made up of six independently branded food "platforms" that offer students a wide selection of menu items and dining experiences. A variety of social and seating places with a palette made up of different material texture, many seating typologies, vibrant graphic murals, and tall, view-framing windows are scattered across these platforms. Center Table has established itself as a vital component of the North Campus, sustaining the student body both socially and dietary by providing a venue that promotes a variety of social contacts.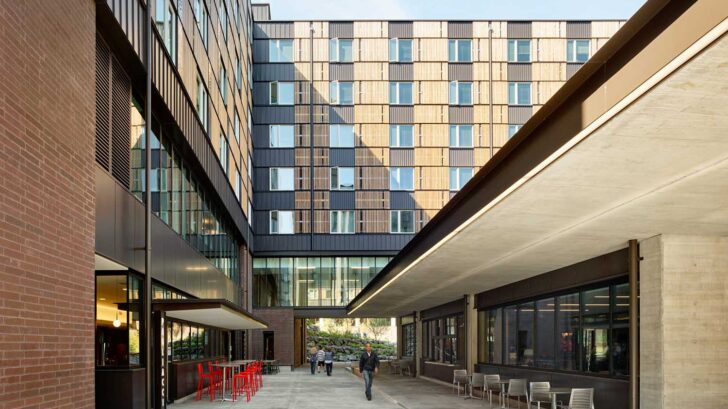 Graham Baba Architects team
Jim Graham, Principal-in-charge
Brian Jonas, Associate Principal, Project Manager, LEED AP BD+C
Francesco Borghesi, Principal, Lead Designer
Crystal Loya, Project Architect
Maki Schmidt, Architectural Team Member
Liz Kee, Architectural Team Member
Project team
Graham Baba Architects: Architects, Interior Designers
KieranTimberlake: Shell and Core Architects
Olin: Landscape Architect
Client: University of Washington Housing & Food Services
Spectrum Development Solutions: Development Consultant
Fisher Marantz Stone, Inc.: Lighting Designers
Rushing: MEP/Fire Protection
Stafford Design Group: Foodservice
A3: Acoustics
Coughlin Porter Lundeen: Structural Engineering
O'Brien and Company: LEED Consultant
KPFF: Civil/Telecommunications
Travis, Fitzmaurice & Associates: Telecom/AV
T.A. Kinsman Consulting Company: Code Consultant
Wilson Consulting Inc.: Specifications
Photography by Matthew Millman