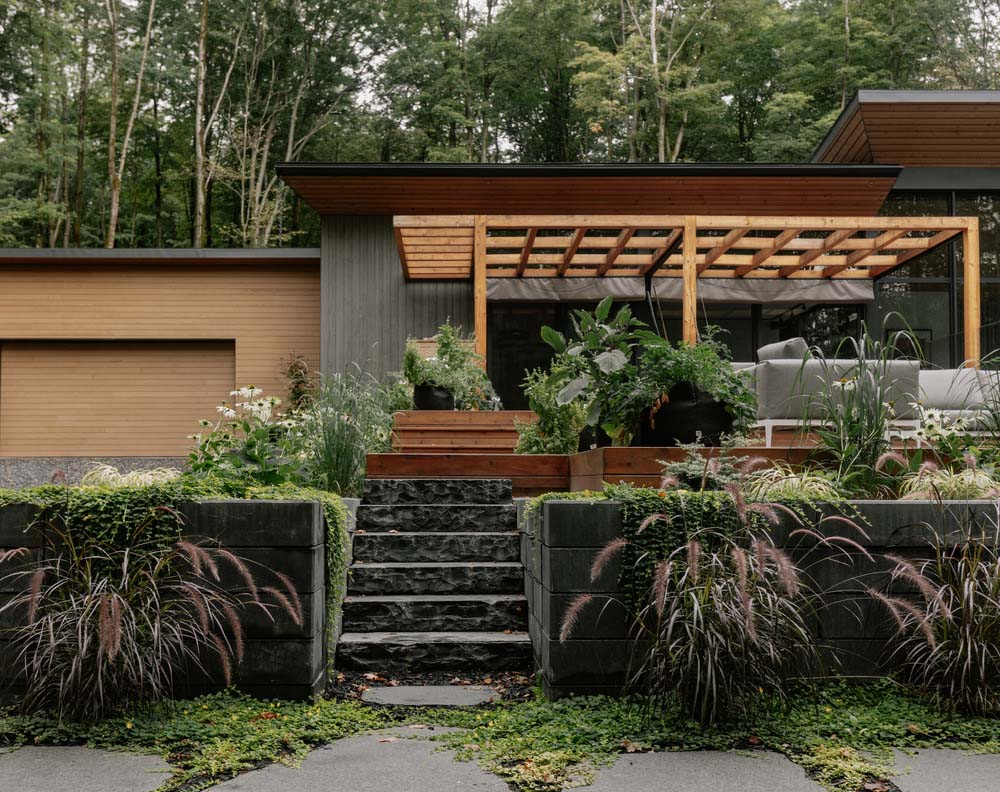 Matière Première Architecture has recently completed work on this stunning single-family residence nestled within the densely forested municipality of Bromont, near Montreal.
The house has a moderate slope to the east and was built to blend in with the maple tree forest that surrounds it. The home is protected from both dominating winds and surrounding views by a wetland region to the east that produces a natural clearing and by a rock outcropping to the west that generates a steeper slope.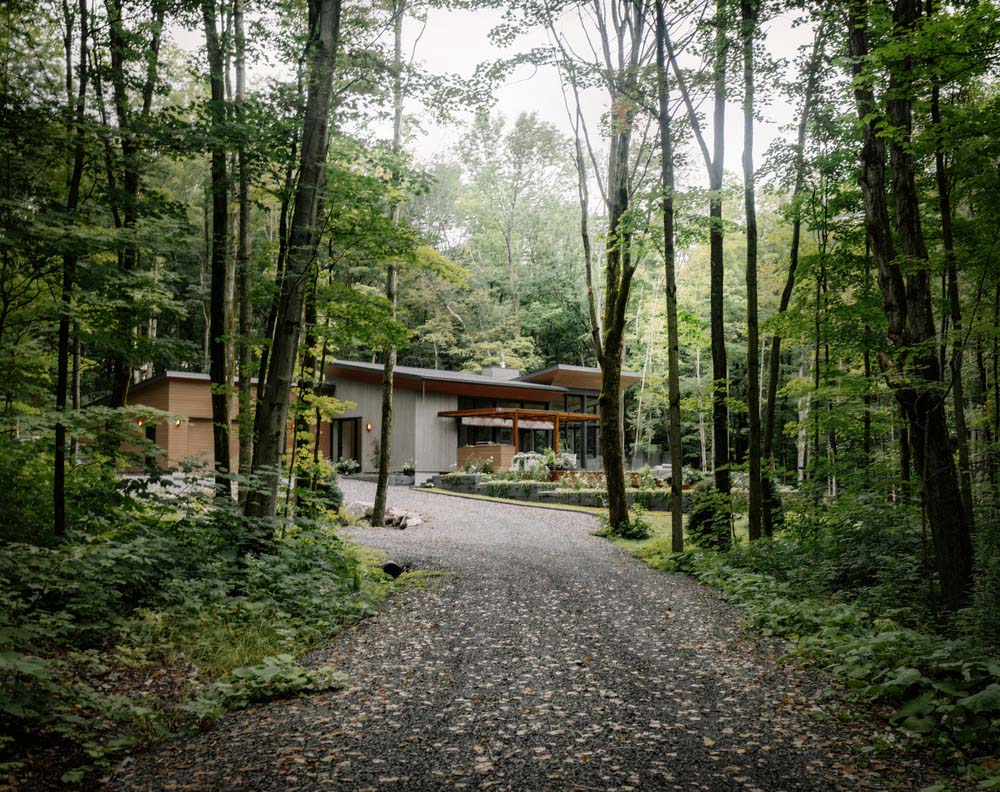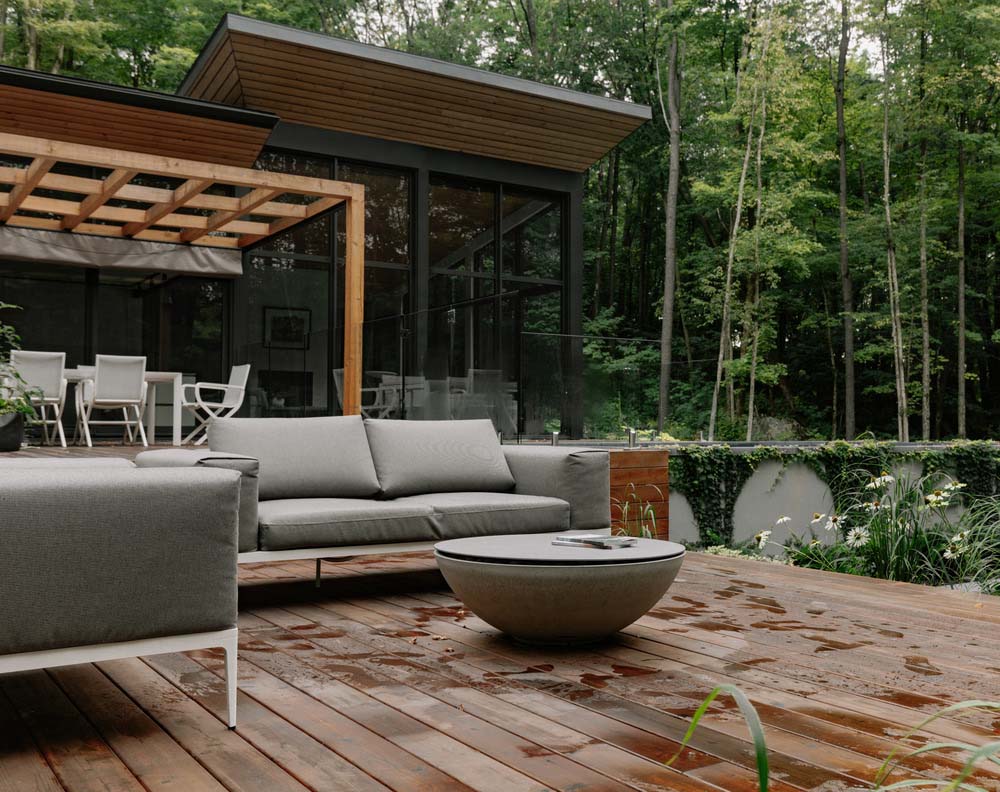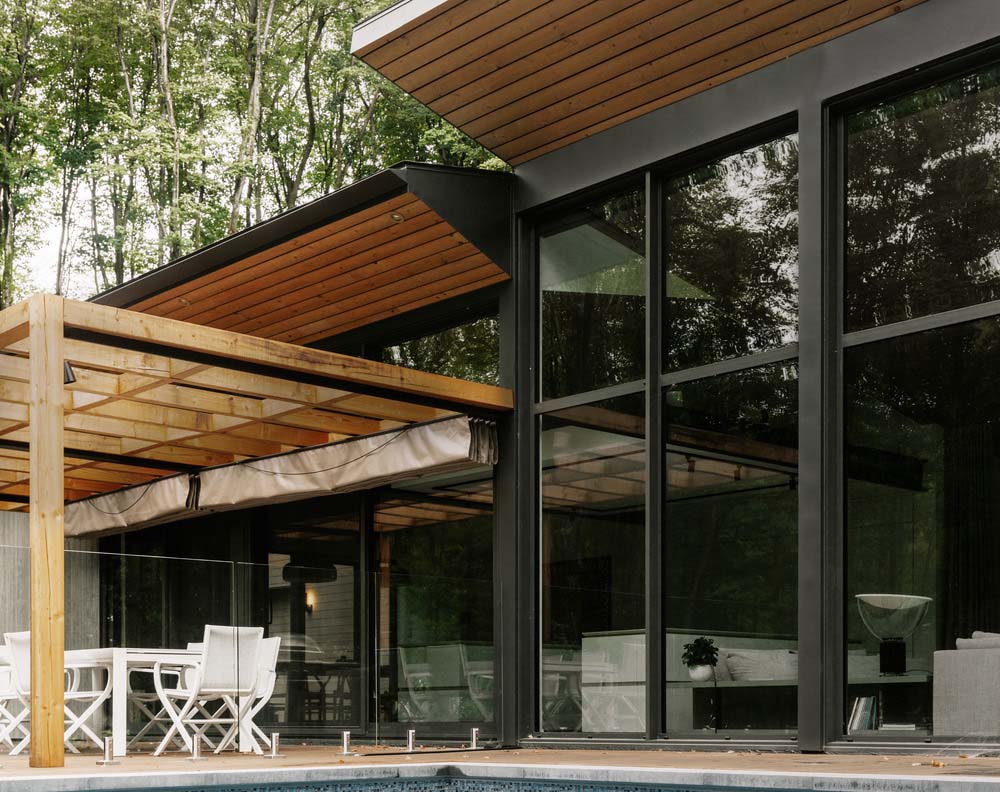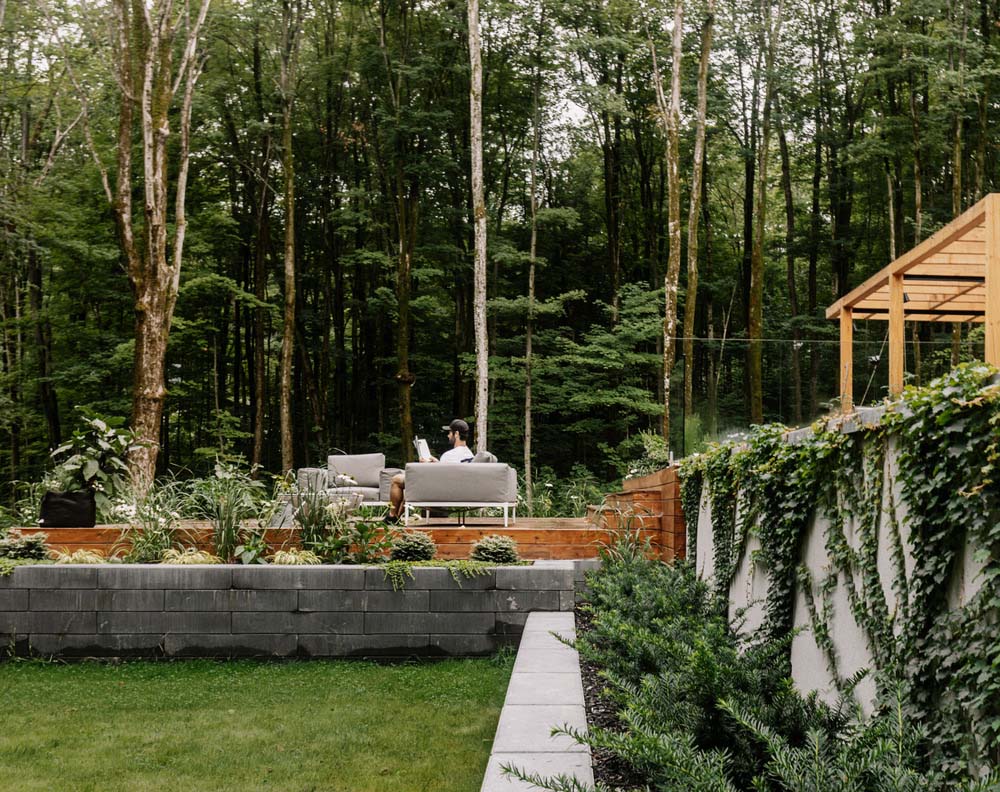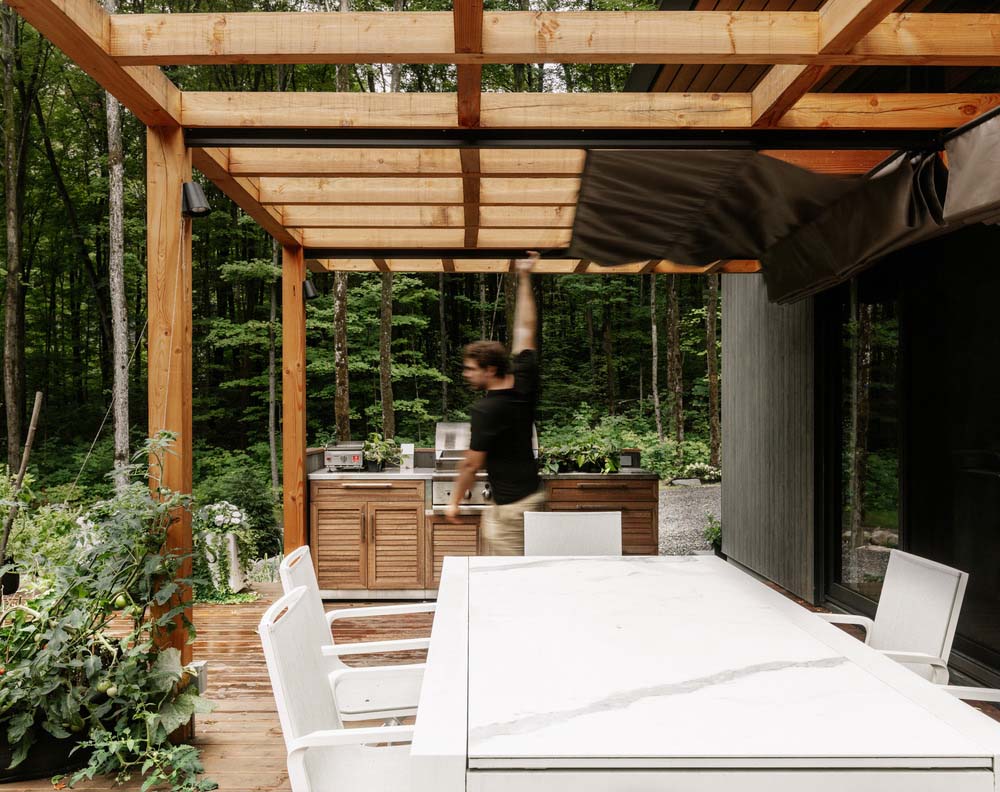 Concept & Interior Spaces
Oakhill is a modern, one-story home that emphasizes a small scale and blends with the forest canopy, taking design cues from the predominate deciduous trees. An unassuming yet strong framework supports a lightweight roof that is rooted in the gradually sloping ground. The alternating single-slope roof manages sunshine and shading while also adding visual appeal. The line separating architecture and nature is blurred as interior areas symbiotically blend with the surrounding environment.
Program
The layout includes a living area that extends toward the master bedroom and is connected to both indoor and outdoor regions by large panes of glazed glass. Curtains provide solitude and a nice atmosphere at night. Following the site's natural gradient, the landscape design leads to a second level with an outdoor fire pit. A semi-inground pool connects visually with the wetland region while being placed close to the house to reduce environmental effect and tree clearance.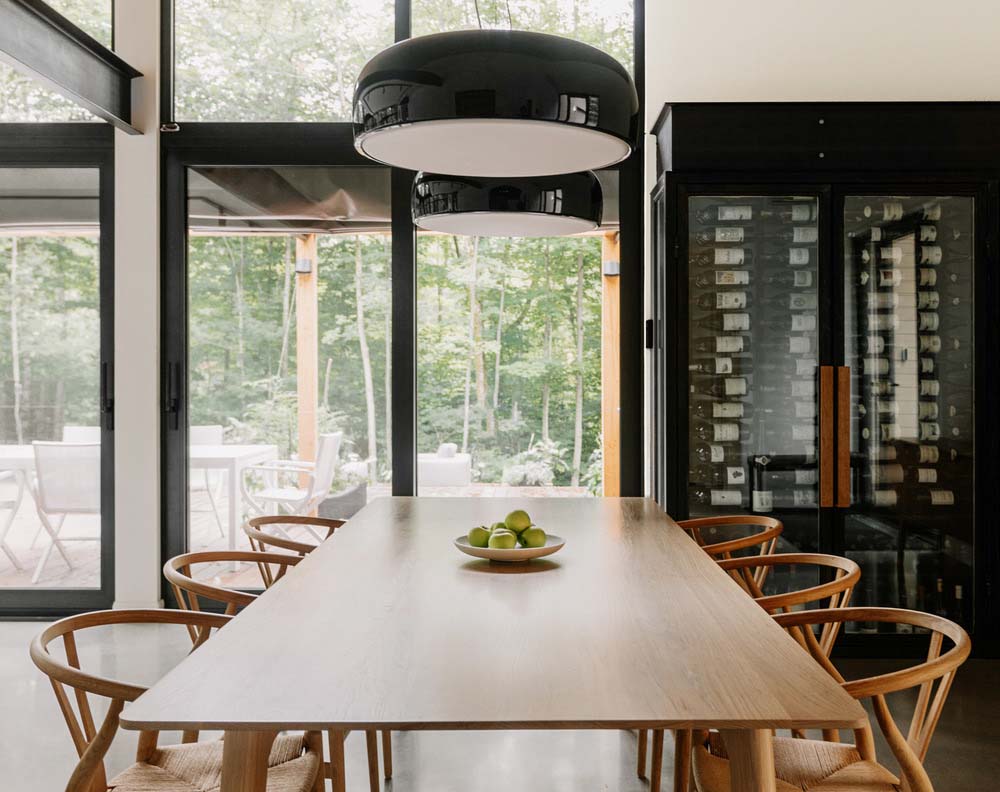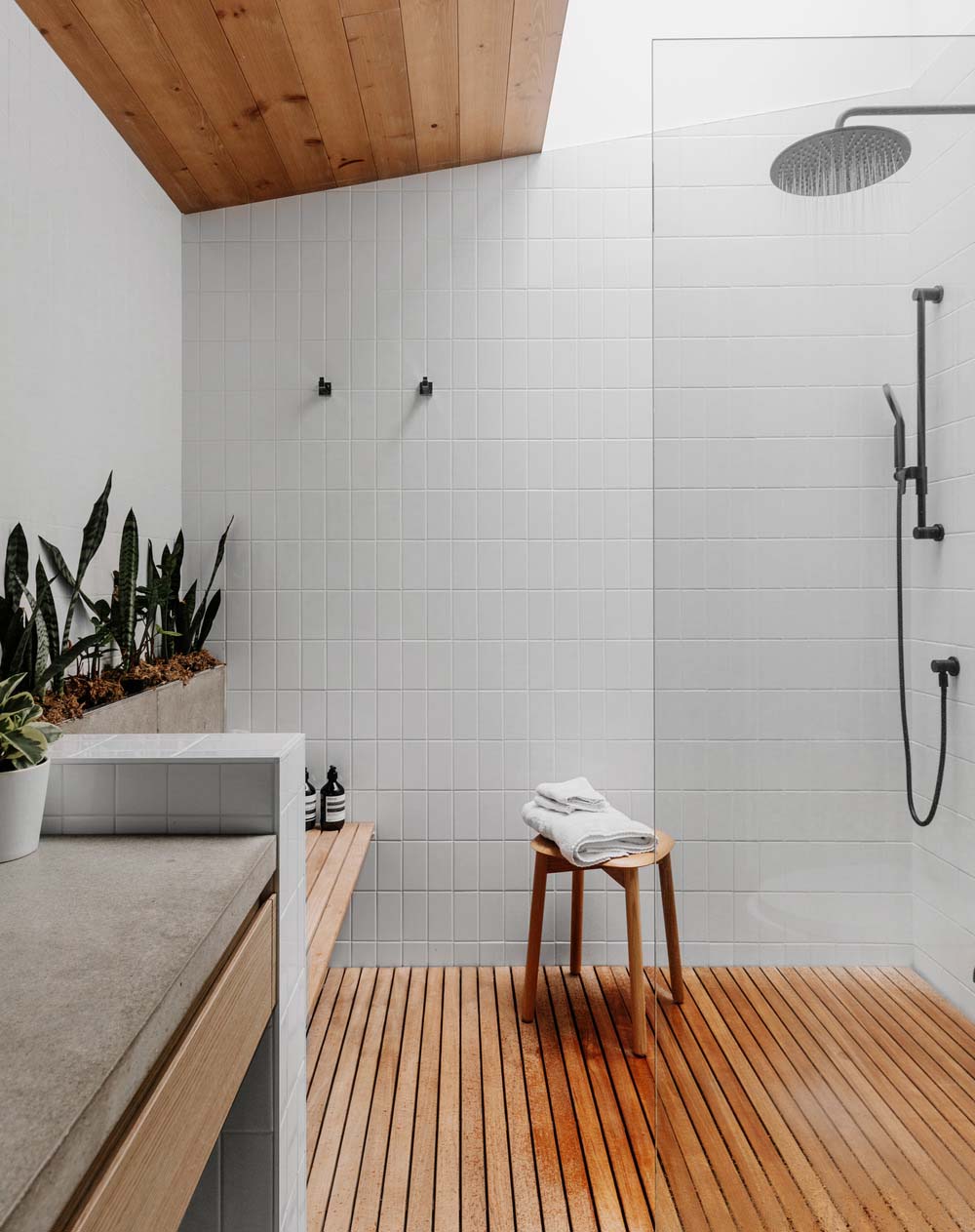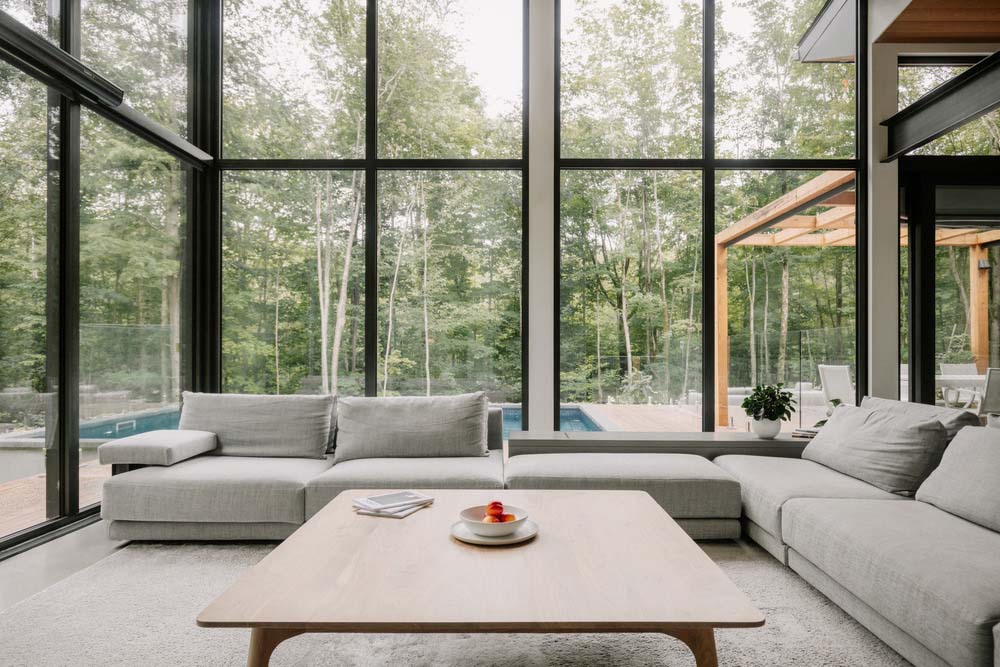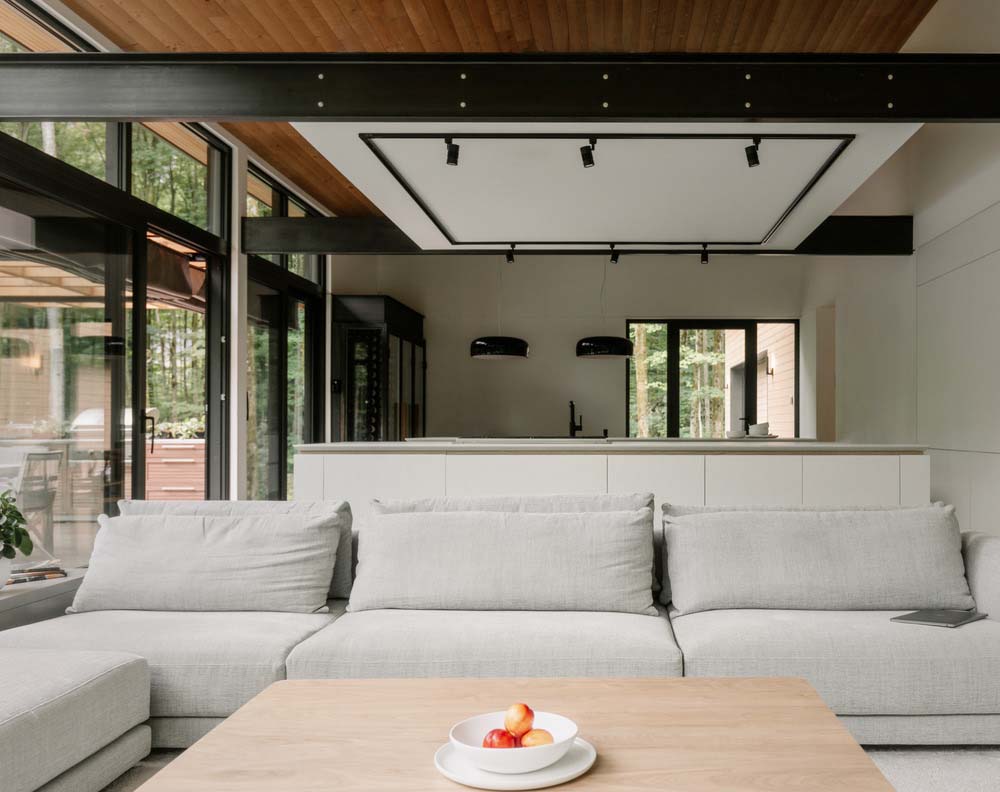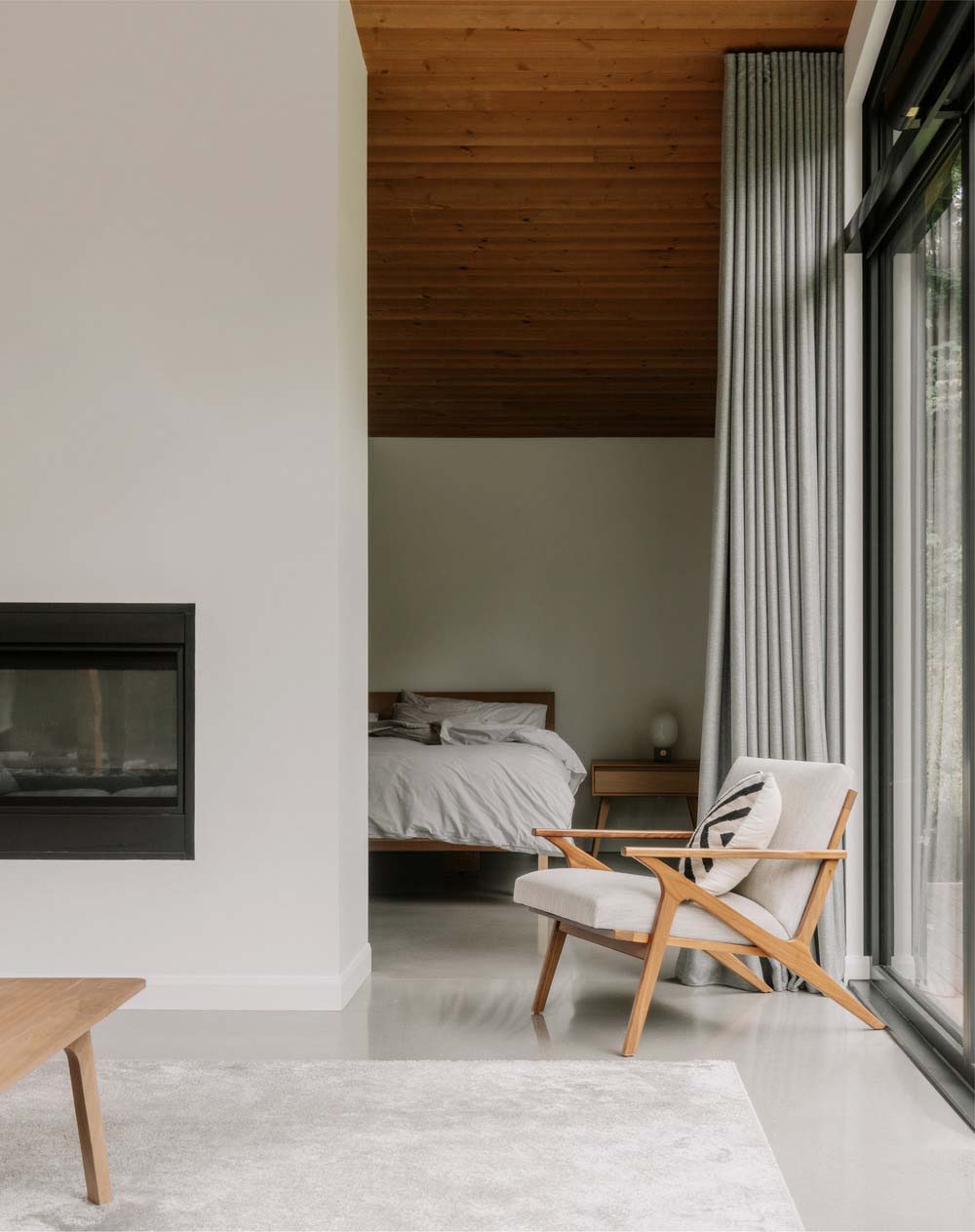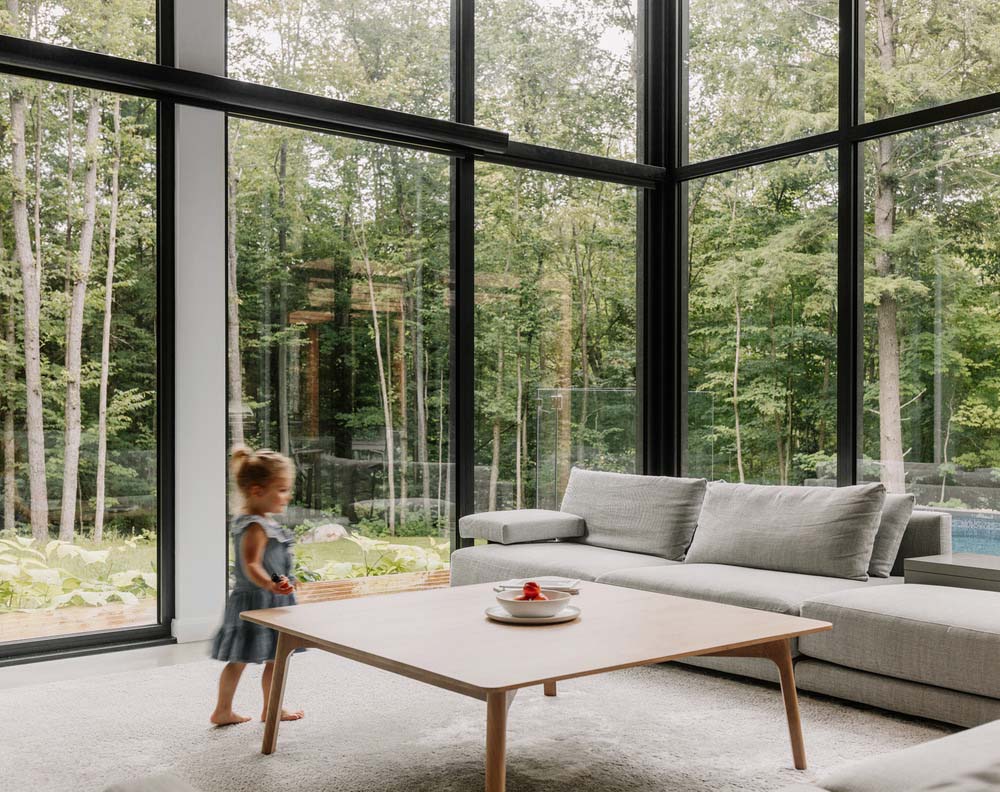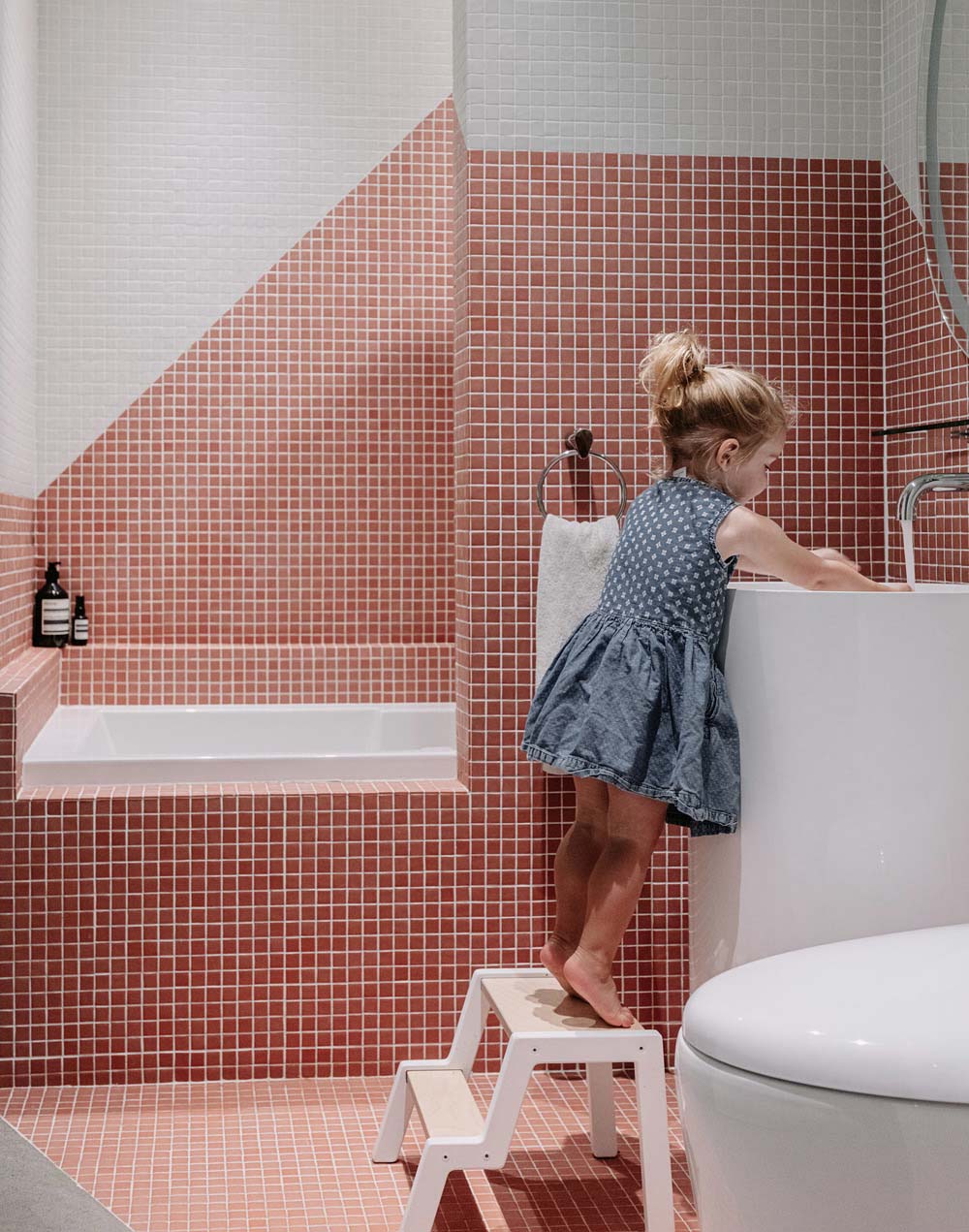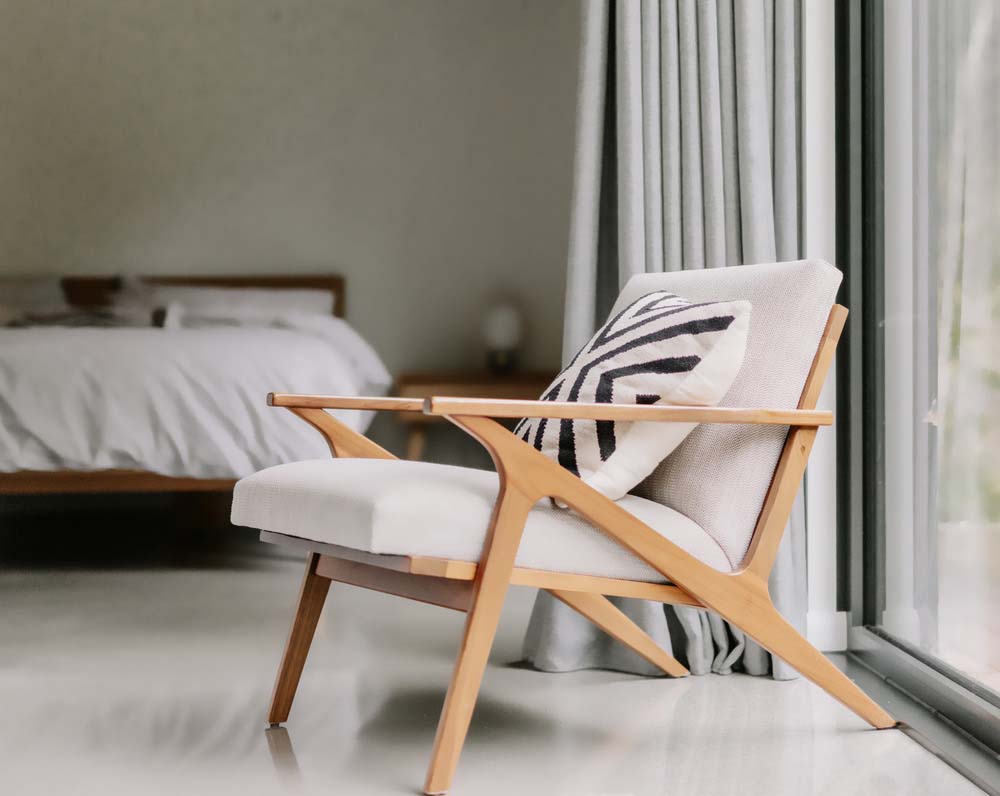 Elevated Design & Gradation
The use of the site's gentle slope to subtly elevate interior areas and provide a broad vista that avoids a sense of confinement within the forest is central to Oakhill's design concept. Its elevated viewpoint creates a seamless transition from the regulated, modern indoor space to the natural outdoors, blending the house perfectly with its surroundings. A gentle transition from the elegant indoor rooms to the intermediate outdoor living areas, and finally into the lush embrace of the forest, is what the careful design approach allows inhabitants to experience. This gradient emphasizes the house's particular relationship to its surroundings and fosters a sense of harmony with the natural world.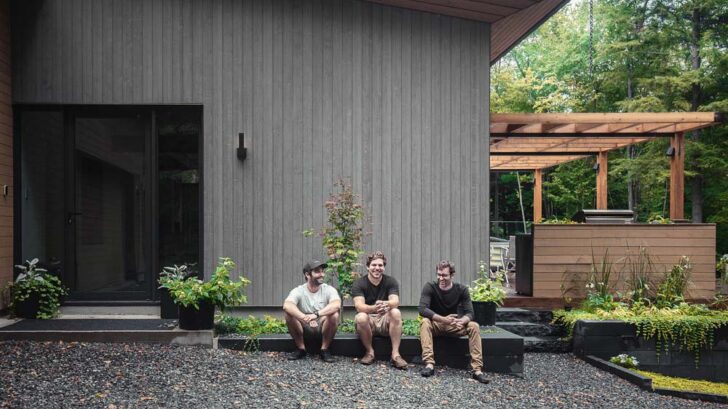 Project information
Architect: Matière Première Architecture – www.matierepremierearchitecture.ca
Contractor: Nu Drōm
Area: 238 m2
Photos: Ian Balmorel
Windows: Shalwin
Siding: Juste du pin
Furniture: Kastella
Furniture & Lighting: Poliform
Chairs: Carl Hensen wishbone