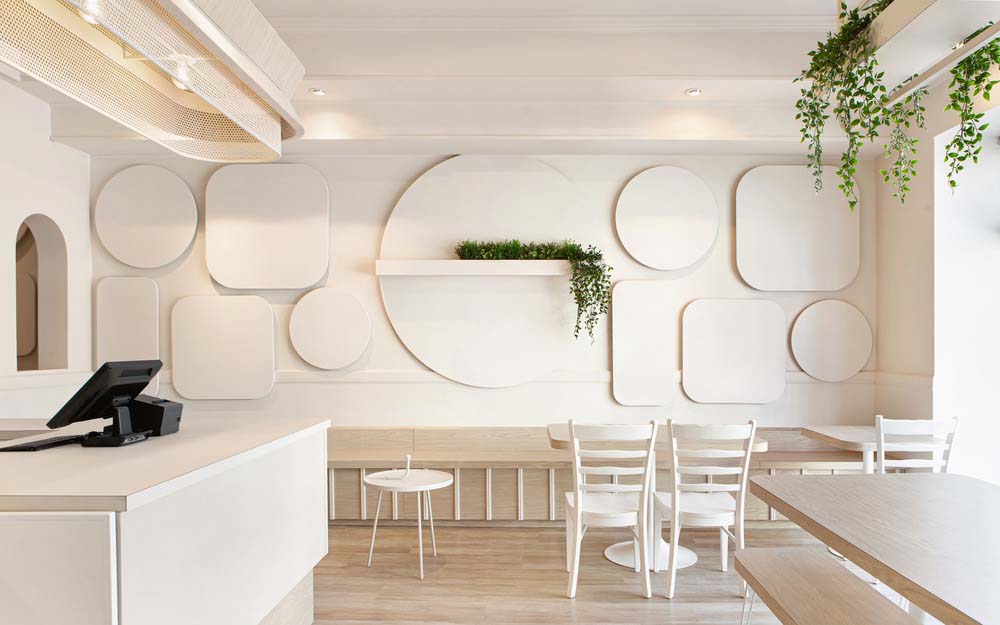 This project, which was conceptualized by Perron for GAO, a Vietnamese counter on Saint-Jean Street in Quebec City, aimed to modernize the appearance and general ambiance of a dining room while respecting the hospitable atmosphere and family traditions of the owners, which are a defining feature of the restaurant. Perron made it a goal to engage closely with the Phan family in order to precisely execute their culinary vision inside a practical and welcoming office.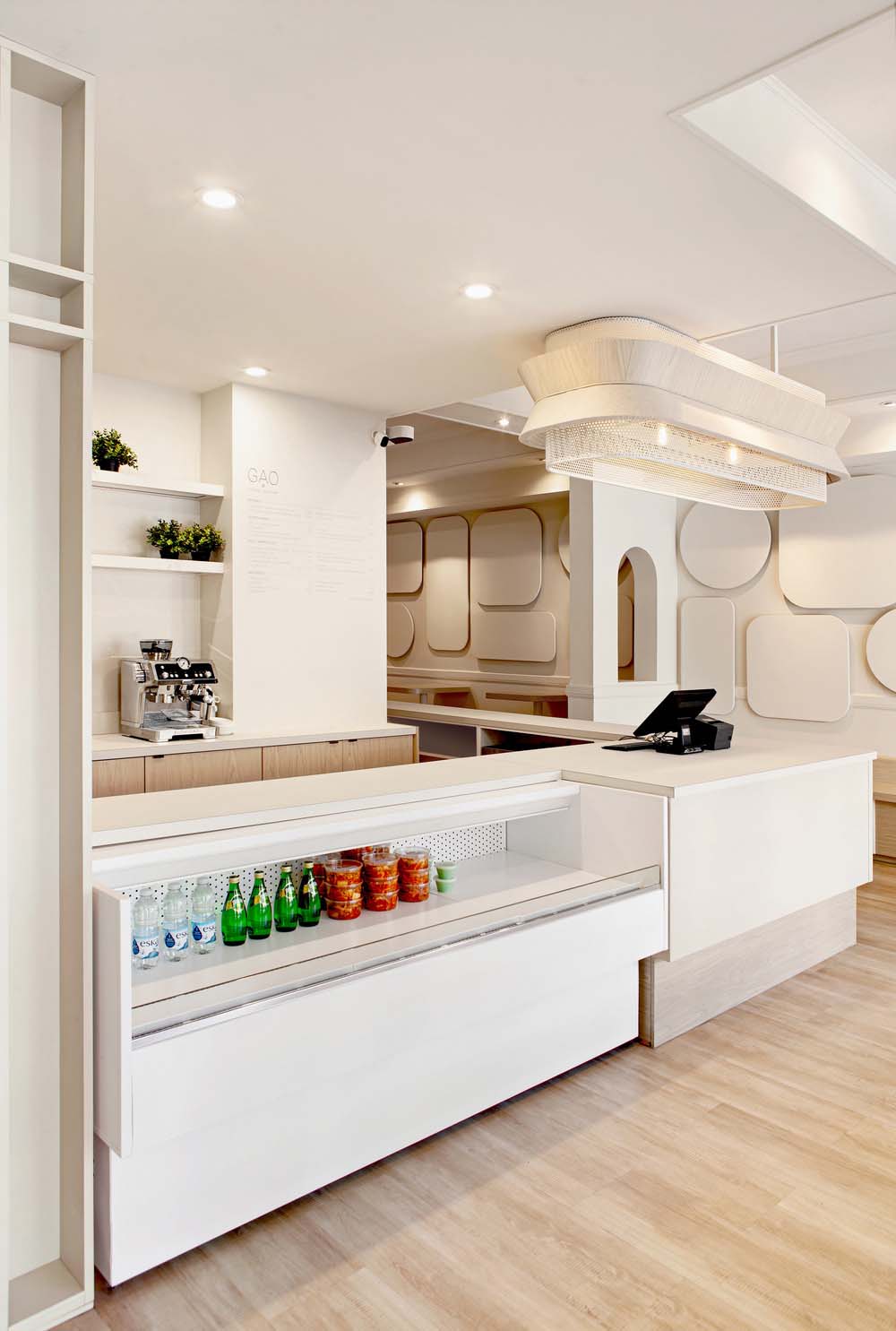 The GAO team also reinvented itself throughout the pandemic with a new take-out menu option, which Perron supported through the layout of the main counter. GAO, once known as La Campagne, now provides visitors with the chance to experience Vietnamese cuisine and customs in a welcoming setting.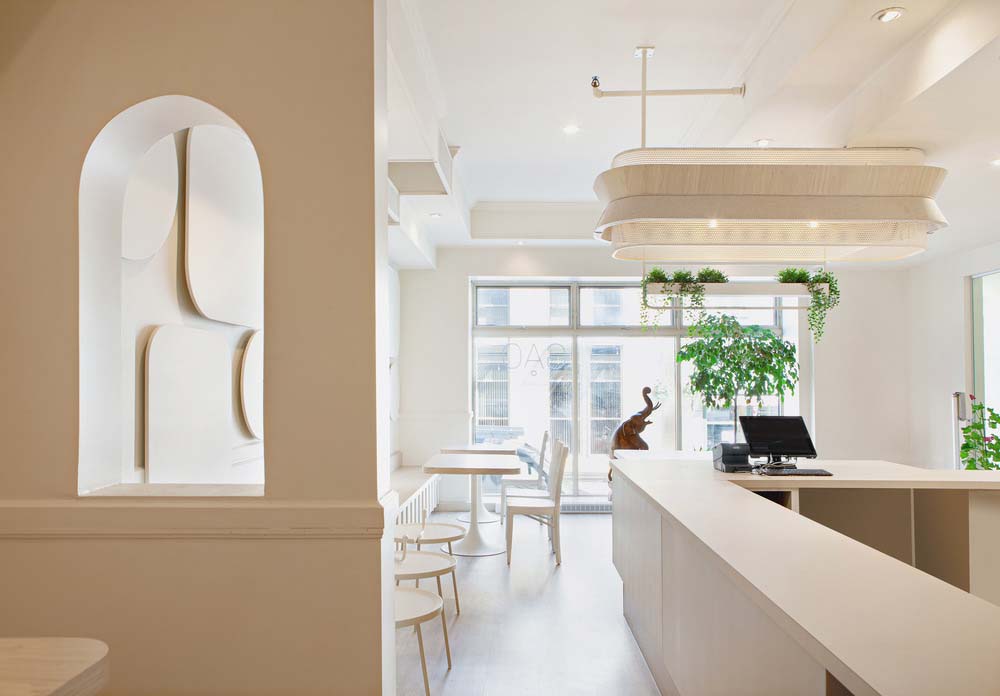 Design
A refined and bright ambiance was chosen from the beginning of the design process to highlight the culinary hues of the restaurant's spicy meals in the dining area and at the counter, the latter of which is suspended in a specially constructed steel flower box.
The area has been given a sophisticated and cozy feel by the use of noble materials and neutral hues that evoke rice and noodles. It also captures the essence of the restaurant, which emphasizes on basic ingredients to create extraordinary cuisine that endure throughout time. The expansive counter that connects the reception area to the back eating area enhances the friendly ambiance while also outlining the client journey with its rice-patterned wallpaper.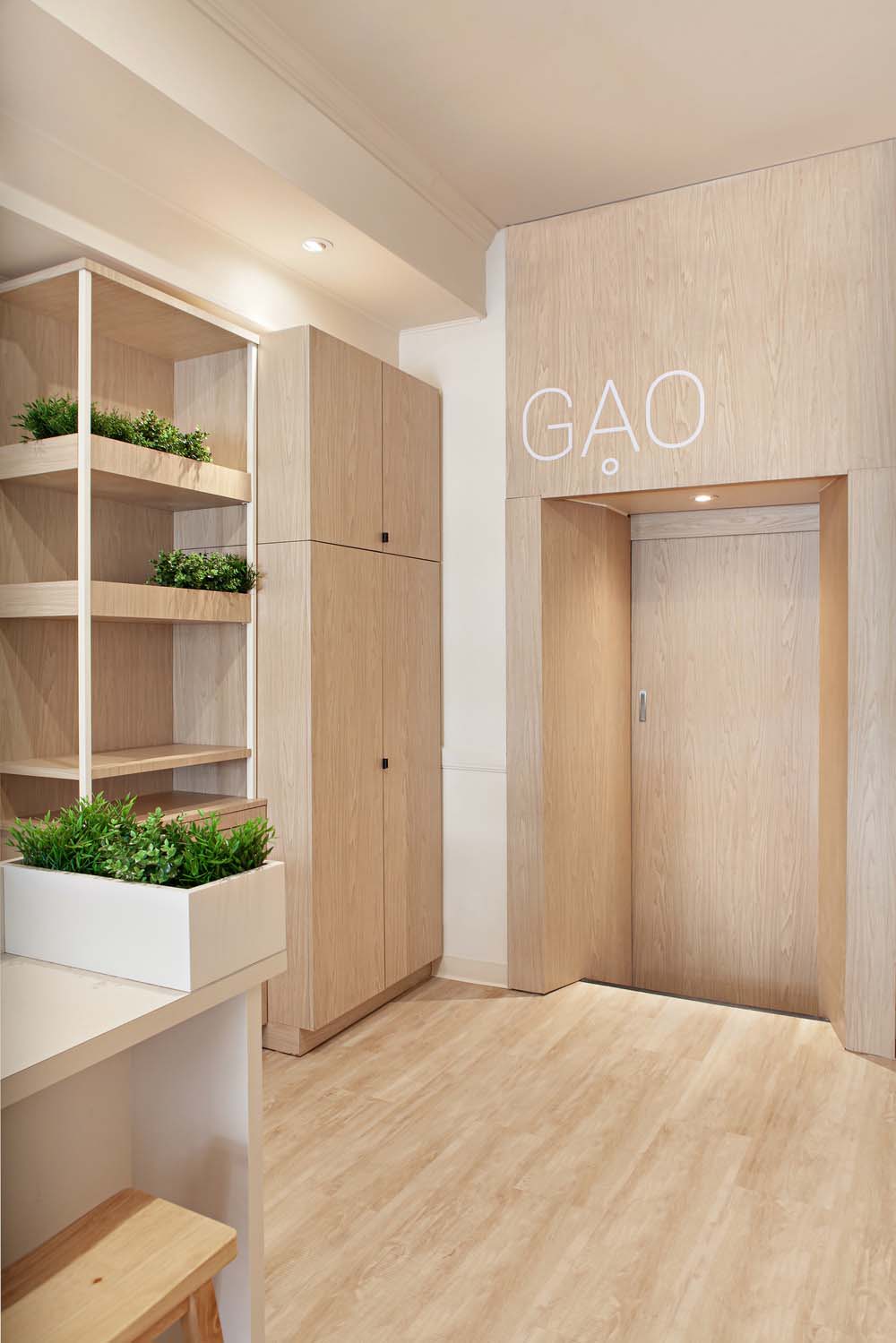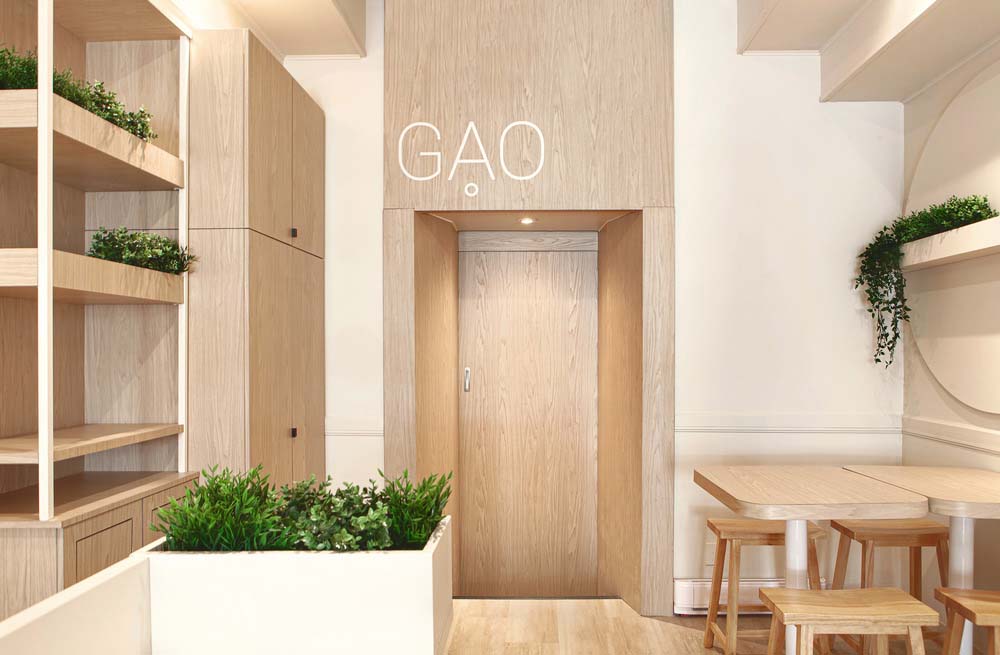 "The use of an arch pays tribute to the traditional architecture of Vietnamese temples, and an associated abundance of greenery and local vegetation."
says Nathalie Perron, designer, and founder at Perron.
In addition to offering several dining options, the curved chairs, colored stitching, and wooden geometry on the wall all contribute to the client experience.
The goal in choosing the lighting was to give the counter the perfect luminance for swift and discreet service in the nights. A massive suspension that was specially created and placed just over the counter represented that process. Customers are encouraged to travel to Southeast Asia for a supper thanks to these design features and the hospitable food of the Phans.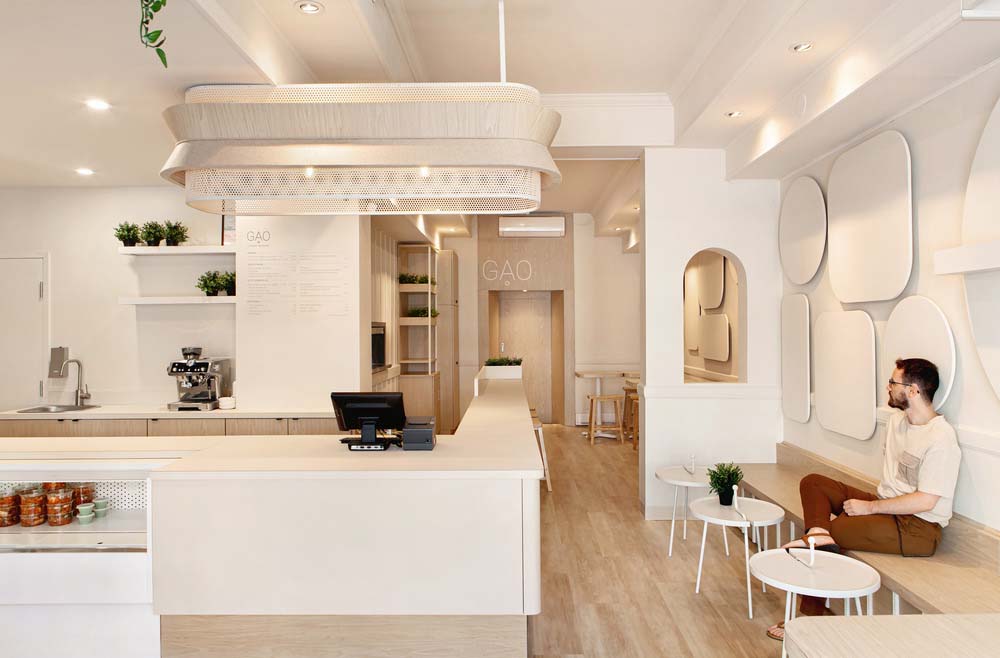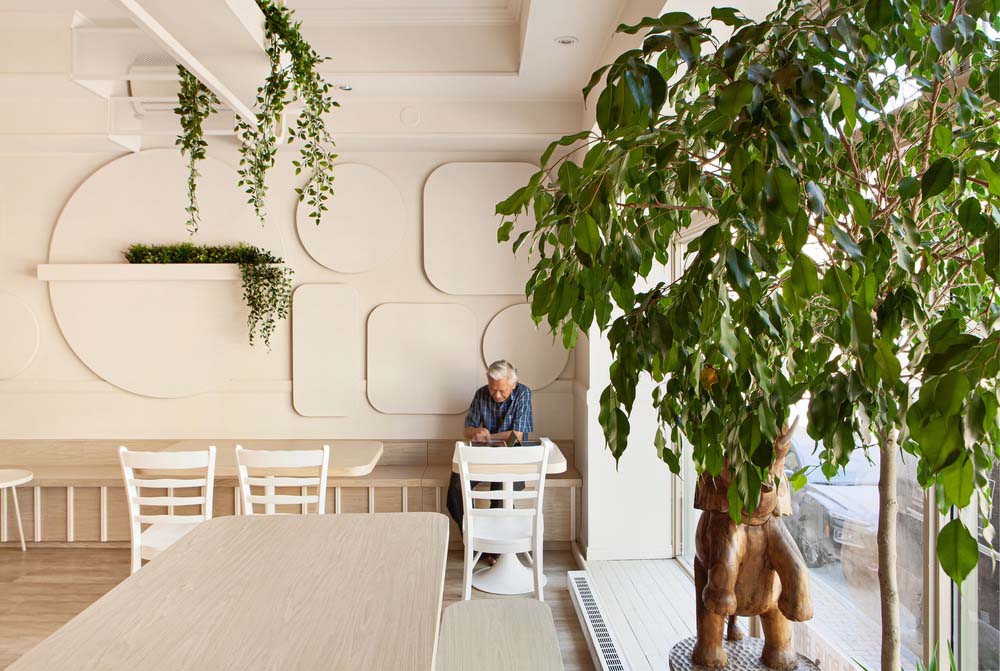 The renovation project received several Grands Prix du Design awards, including gold in the category for renovations, silver in the area for restaurants under 1600 square feet, and bronze in the category for small budgets.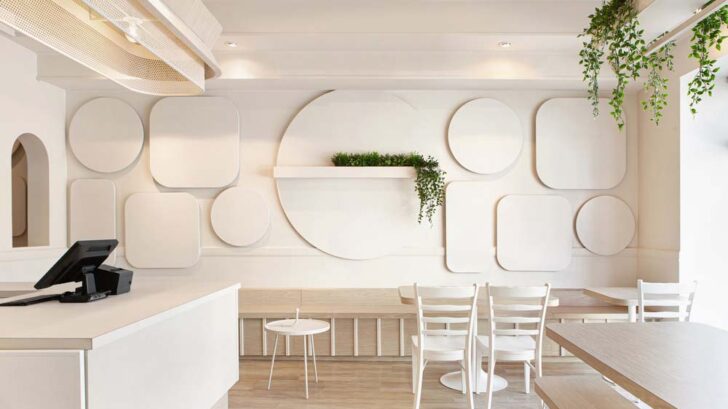 Project information
Official Project Name: Gao Vietnamese counter
Client: Gao Vietnamese counter
Year: 2020
Designers: Perron
Implication: Creating experiences, Design Concept, Custom made furniture design, technical drawings, Project management
General Contractor: Le Saint Construction
Custom made furniture: Le Saint Construction
Photographer: Diane Blanchard
Find more projects by Perron: www.perrondesign.ca