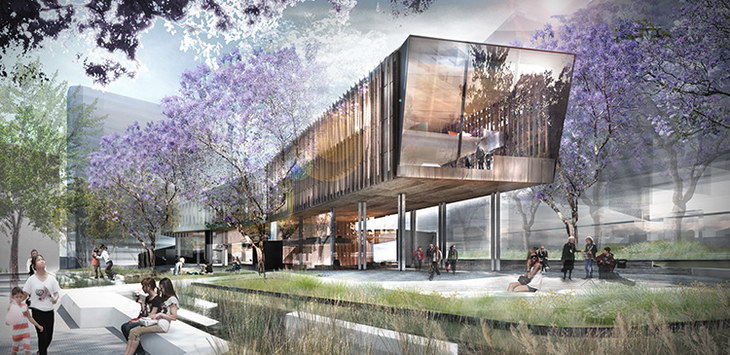 Green Square Library is a proposal by the ASPECT Studios which comes as a unique landscape with park, urban square and green garden all wrapped in one colorful solution.
From the Architects:
ASPECT Studios were invited by John Wardle Architects to design the public realm for the second stage of City of Sydney's Green Square Library and Plaza Competition. Part park, part urban square and part garden, the public realm is a unique landscape offering to this new urban community and is an exemplar of contemporary community public space design and place making.
The public realm is designed to integrate with the program of the library building and facilitate a richness of public experiences and moods by changing scales and tempos. The various landscape "rooms" create places to read, learn and socialise; places where people want to work, stay and play. The landscape includes Library Place as the flexible heart to the site, with reading rooms, canopy planting and a communal table; the Walled Garden, which enables quiet relaxation in the landscape; Sheas' Waterline, which provides a series of water experiences for all park visitors; and Nielson Square, with its community green and integrated play opportunities providing a complete range of opportunities for all library visitors.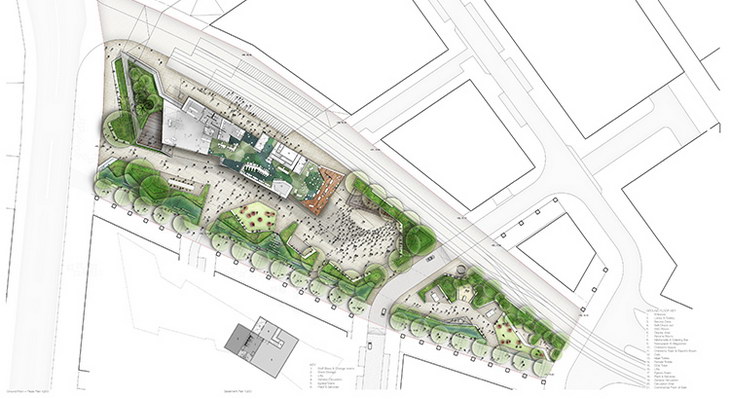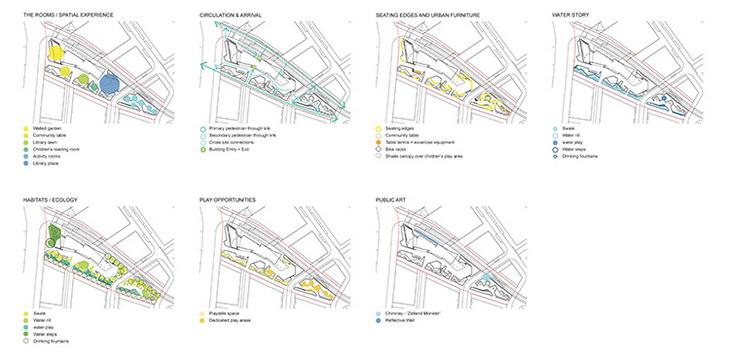 Project: Green Square Library
Designed by ASPECT Studios
Team Project: ASPECT Studios, John Wardle Architects (lead consultants), Dani Marti
Client: John Wardle Architects for the City of Sydney Council
Location: Green Square, Sydney, NSW, Australia
Website: www.aspect.net.au