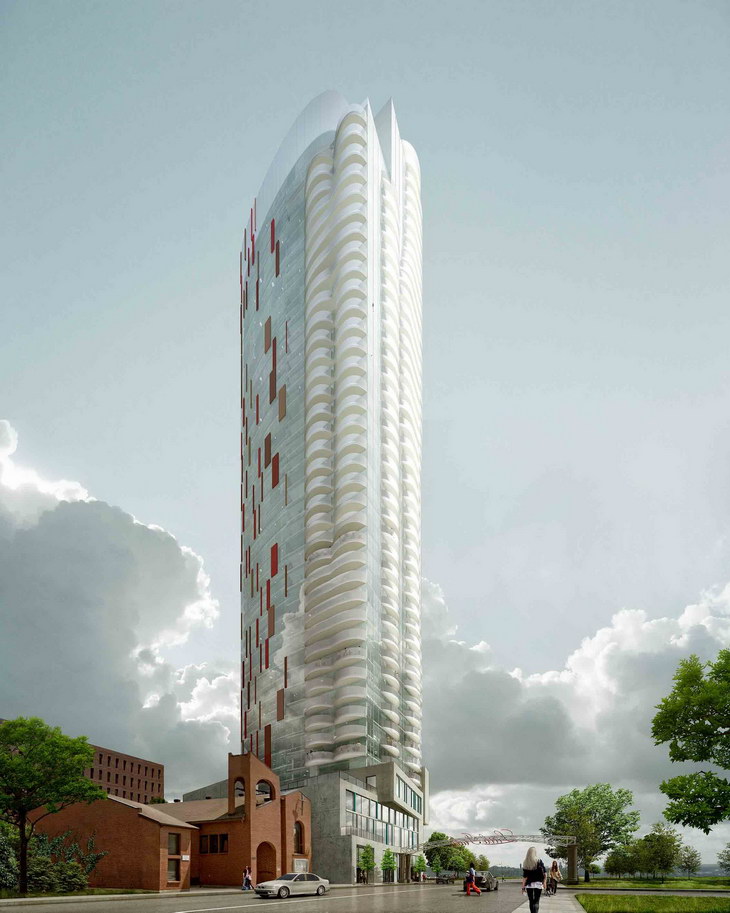 Hariri Pontarini Architects are sure Claridge Homes tower will become Ottawa's tallest residential tower with its 45-storeys. For more images continue after the jump: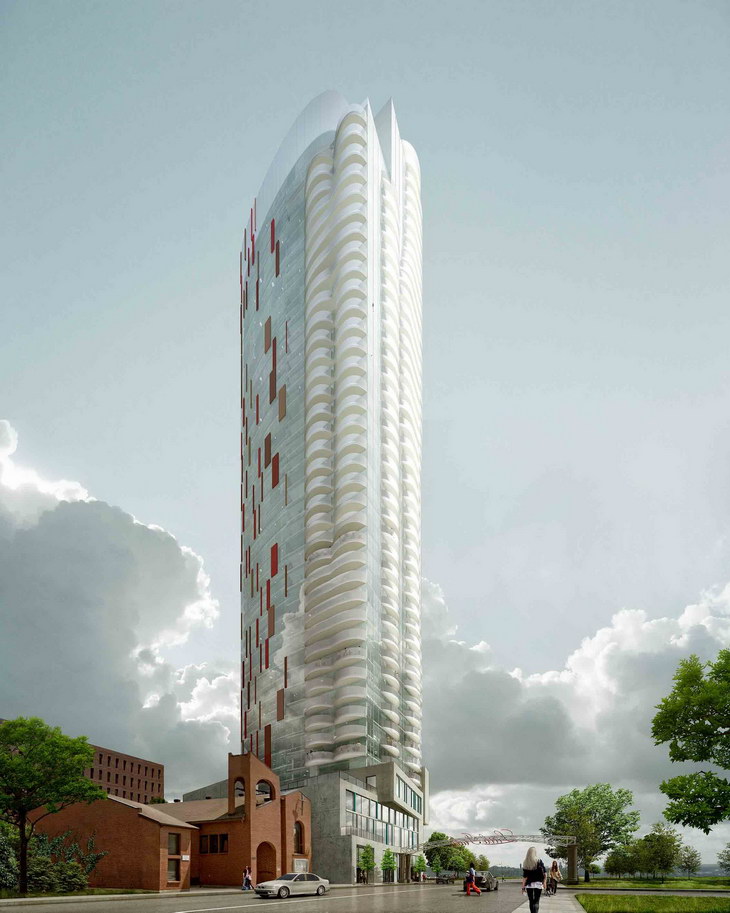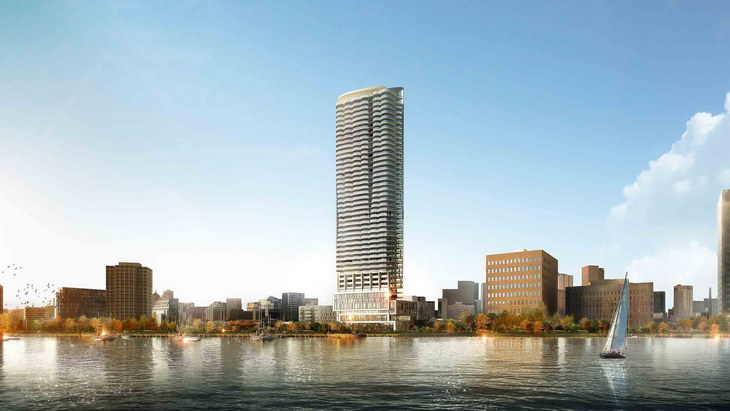 From the Architects:
Icon will be Ottawa's tallest tower transforming the cityscape of the country's capital and setting a new standard for high quality design and smart densification in the city. As part of the area's revitalization, the development will bring a mix of uses to meet both the existing and future needs of the neighbourhood. The 45-storey tower will comprise nine underground parking levels, retail on the ground floor, two floors of commercial space and the remainder will be residential, featuring 252 one-, two- and three-bedroom units.
Located at the intersection of Carling and Preston, the project will overlook Dows Lake. Nearby existing amenities include a large park leading to the lake, and the site is within walking distance to both the marina and an O-Train station. The design of this gateway development responds to the different streetscapes it faces: the lake-facing Carling façade pulls back at the 7th floor to help define the podium, while on Preston, the façade retreats on the fifth floor to smooth the transition to the adjacent businesses. The playful design of the curved feature balconies reflect the dynamism of Dows Lake and are irregularly stacked vertically in some areas to provide a syncopated rhythm. They also create a clear contrast to further distinguish the podium and soften the façades of the residential levels.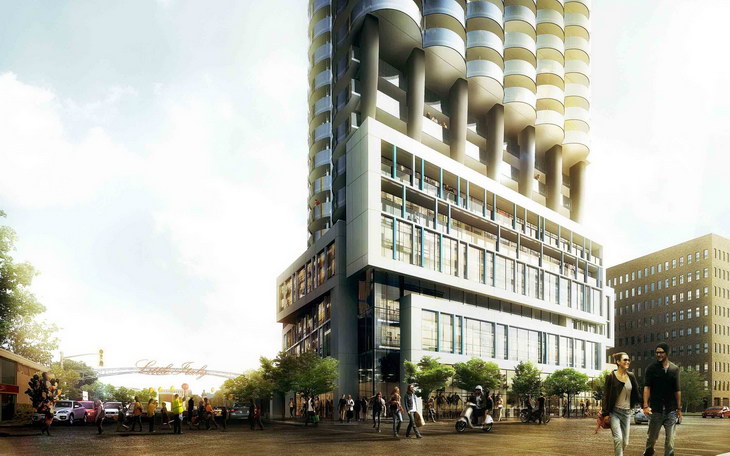 Project: Claridge Homes
Designed by Hariri Pontarini Architects
Principal in Charge: David Pontarini
Client: Claridge Homes
Size: 21 000 m2 / 226 000 sqf
Location: Ottawa, Ontario, Canada
Website: www.hariripontarini.com